Podium Jim is a fairly popular gym in Phangan, which is located on the outskirts Tong Salyat the beginning of the district Ban Tai Beach. Popular not in the sense that there are crowdspeople have to stand in line to weight or simulator. It is known and in demand among people who not only want to be engaged, but are also ready to pull the price tag on subscriptions there. The price is above average for the hospital, but even an extra 50-100 baht for someone can be crucial. Catch my review, walked all the time while I was on Phangan.
The content of the article
Podium gym
Podium Jim is located in the corner two-storybuilding opposite First Western Hospital. The room is new, bright, air-conditioned. On the second floor there is a cardio-zone, changing room and sauna with Jacuzzi. The lower floor is occupied by Matrix simulators and a large number of rubberized weights. I liked it there, first of all, because the hall is new and modern. It is important to me and I am ready to pay a little more for it. Plus, there have always been few people (and I was in the peak season), it is conveniently located and there is a sufficient choice of simulators, and not just a barbell with weights.
Thanks to the air conditioning, you can come hereeven at the peak of the heat on the street, which frees you the evening hours for other things. Whereas I didn't personally attend the lower-end exercise machines before dusk - it's unrealistic to indulge in pleasure. Many of these people who do not consider comfort during workouts a priority indicator and prefer to train in open halls, where there is a ceiling, machines and fans. It turns out that during the day you have to find shelter from the heat, somewhere in a hotel or in a restaurant. And in the evening, instead of the cultural program you run off calories and bring the body to life.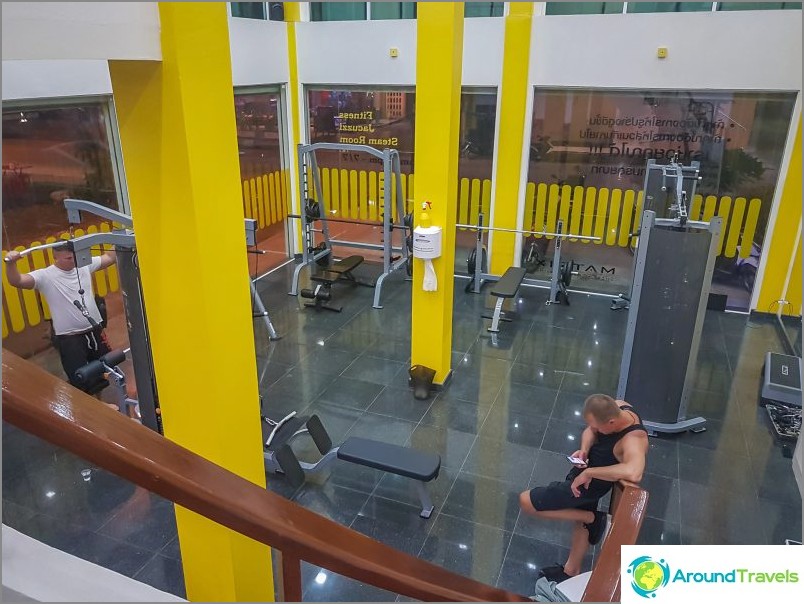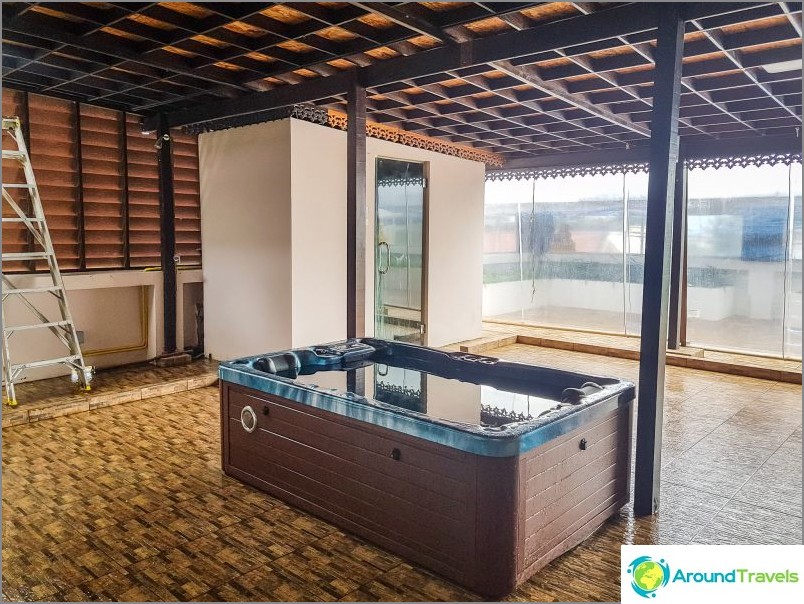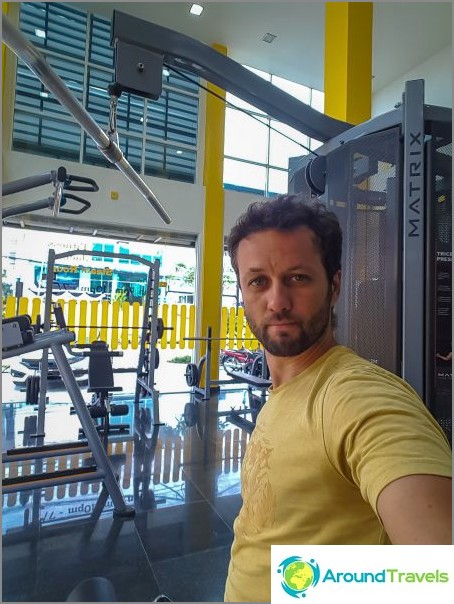 Information to visit
Opening hours daily from 7 to 22 hours. One day - 300 baht a week - 1000 baht, a month - 2500 baht, half a year - 11,000 baht and an annual subscription - 19,000 baht.
Just in case, I'll write more about other rooms. Not far from the Podium Gym, in the direction of Tong Sala, there is the Body Fitness Center, it is also modern, but the reviews are not very good, there's some kind of muddy host. Prices are the same. But in the Tong Sale itself, near the big Tesco (drive past Tesco to the north), there will be a purely Thai gym with a price tag of 180-200 baht per day. And there is Muay Thai there. Battered, but budget.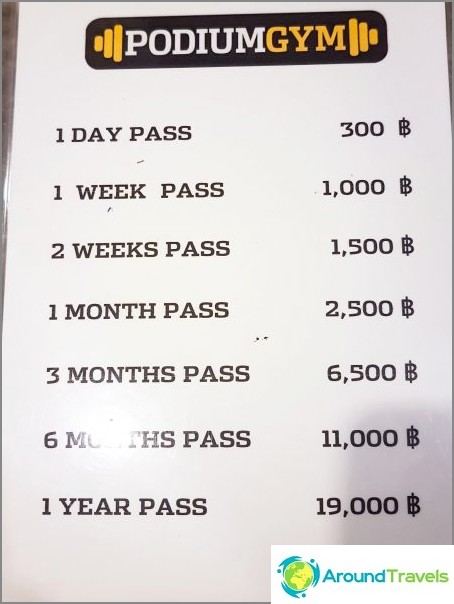 On the map
Gym Podium Gym
Gym Podium Gym
Works from 7-22, 300 baht for a single visit, there are subscriptions. All very civilized, kondei, new simulators.
More about the hall.
Works from 7-22, 300 baht for a single visit, there are subscriptions. All very civilized, kondei, new simulators. More about the hall.
Life hacking 1 - how to buy a good insurance

Choosing insurance is now unrealistically difficult, so to help all travelers, I compile a rating. To do this, I constantly monitor forums, study insurance contracts and use insurance by myself.

Life hacking 2 - how to find a hotel 20% cheaper

First, choose a hotel on Booking. They have a good offer base, but the prices are NOT the best! The same hotel can often be found 20% cheaper in other systems through the RoomGuru service.

Discount hotels