WITH the sights of Koh Chang i'm finally done now turn to hua hin
Probably, this is a problem for all bloggers, when there is more material than time to write it. I have posts for another year ahead ...
Hua Hin is a great place for wintering and recreation.at all. There is less modest nature and beaches are simpler than on the islands, but calmly, especially in the suburbs, there are no bags, and getting here is easier than simple from Bangkok. And there is something for the inexperienced tourist to see, for example, Pranburi Forest Park and its mangroves.
The content of the article
Pranburi Forest Park coastal area
The park is conditionally divided into two parts: coastal zone and mangrove forest. Usually everyone writes only about mangroves, although the second half is worthy of attention. Yes, there is nothing special to watch there, but it is great for a picnic, there are tables with benches for this, where you can sit in the silence and forest shade with family. For some reason I immediately remembered resting places savage on the Black Sea surrounded by pizundsky pines. Only here is much calmer.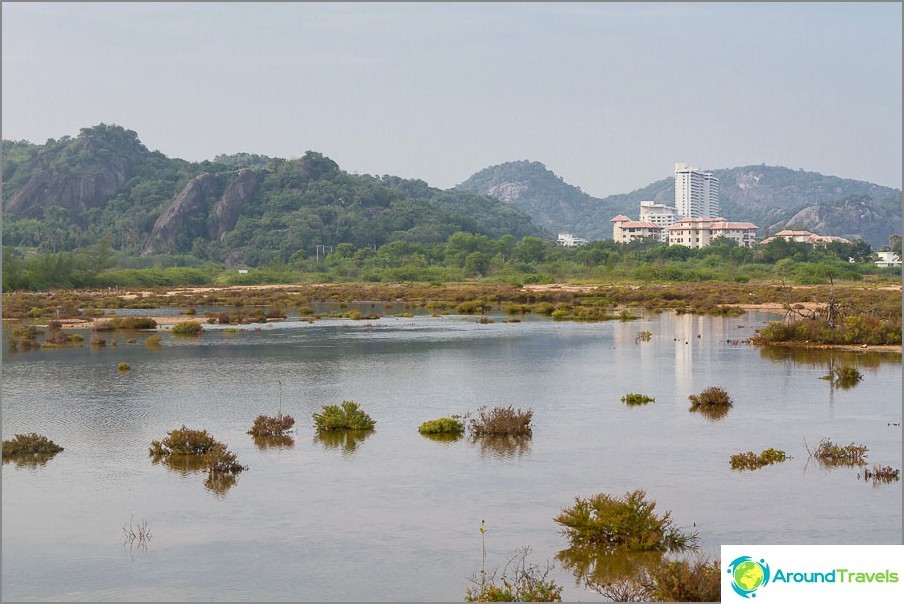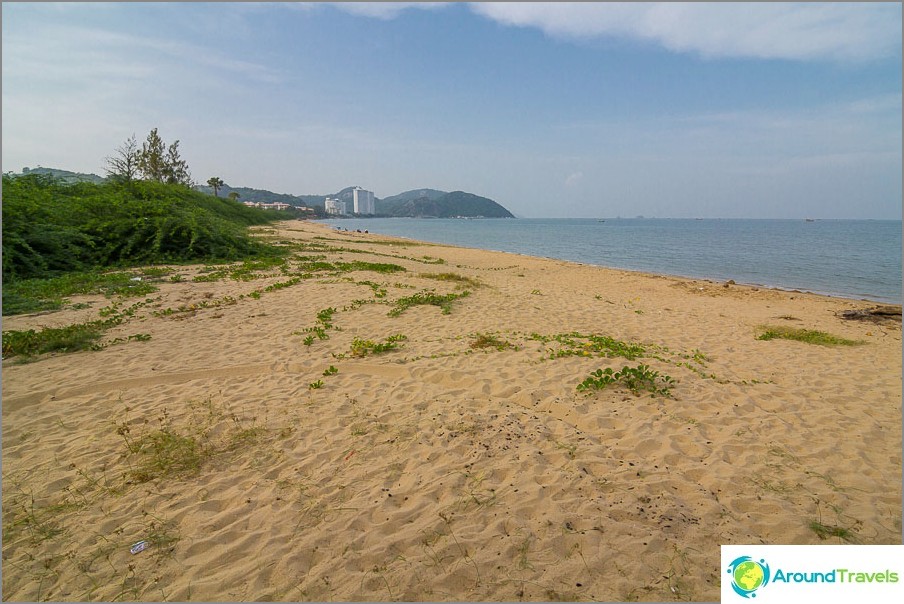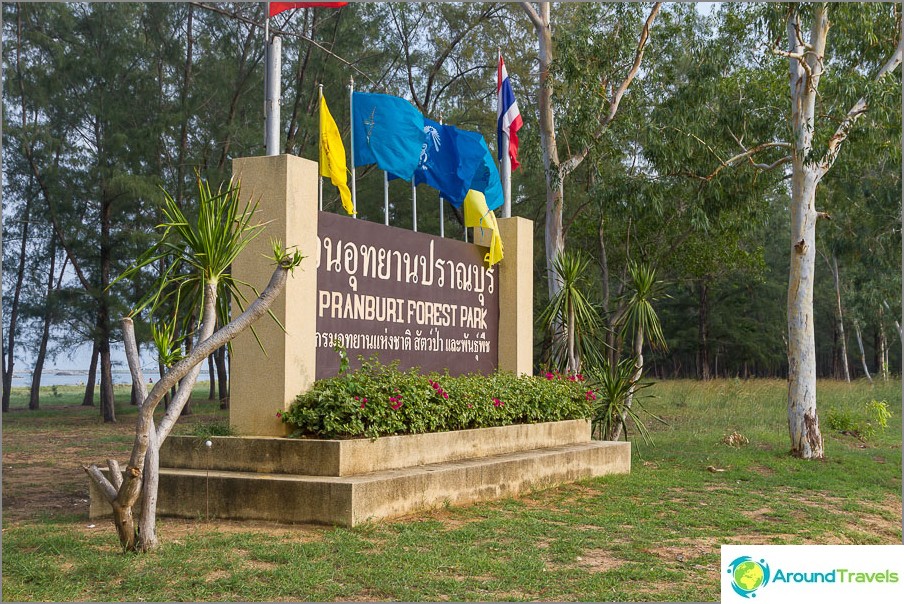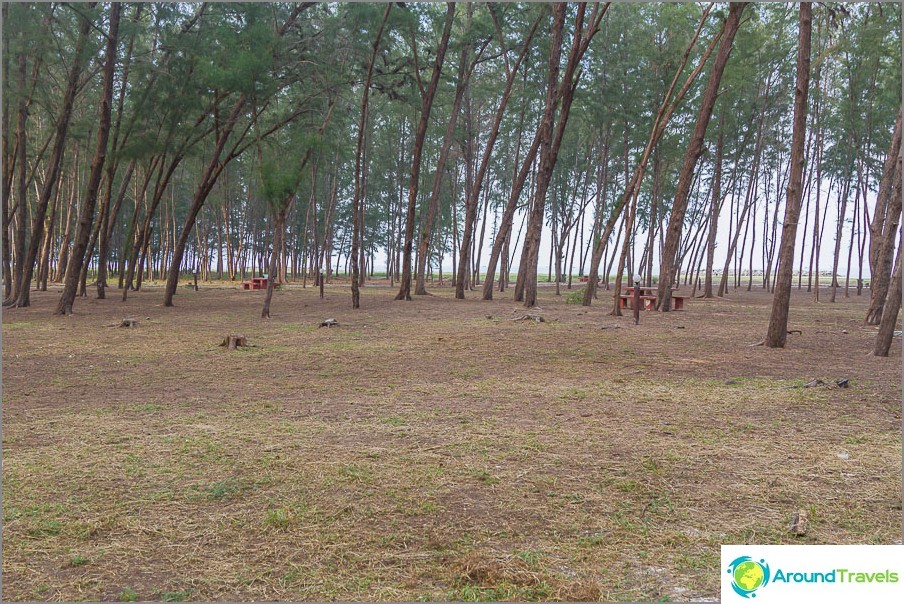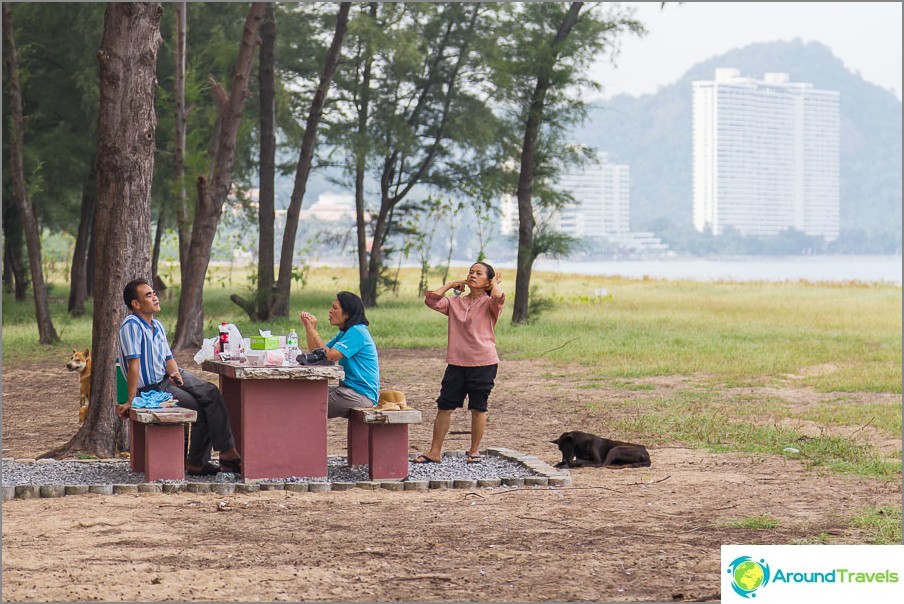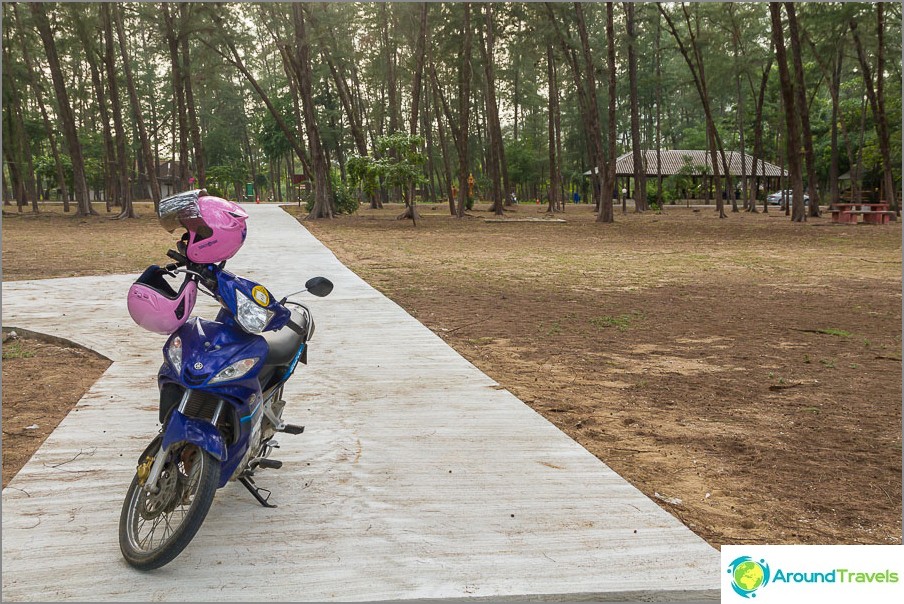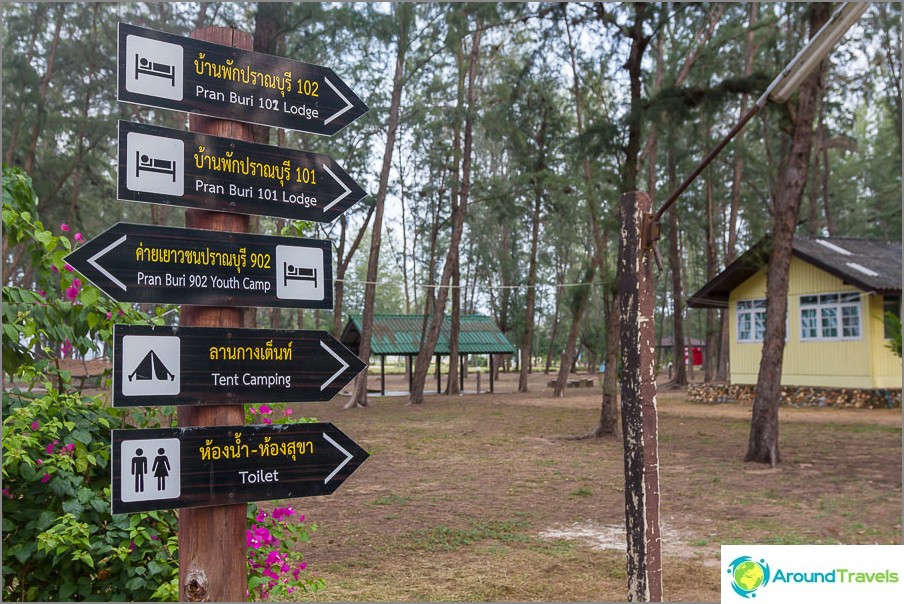 By the way, with a tent if you wish, you can and hereget up because there is camping. However, it is not known when they were last used, the washbasins near the site were long disconnected from the plumbing. But nothing on the territory is a toilet, where the idea should also be water. Well, there are houses for 6 people at a price of 2,000 baht per day.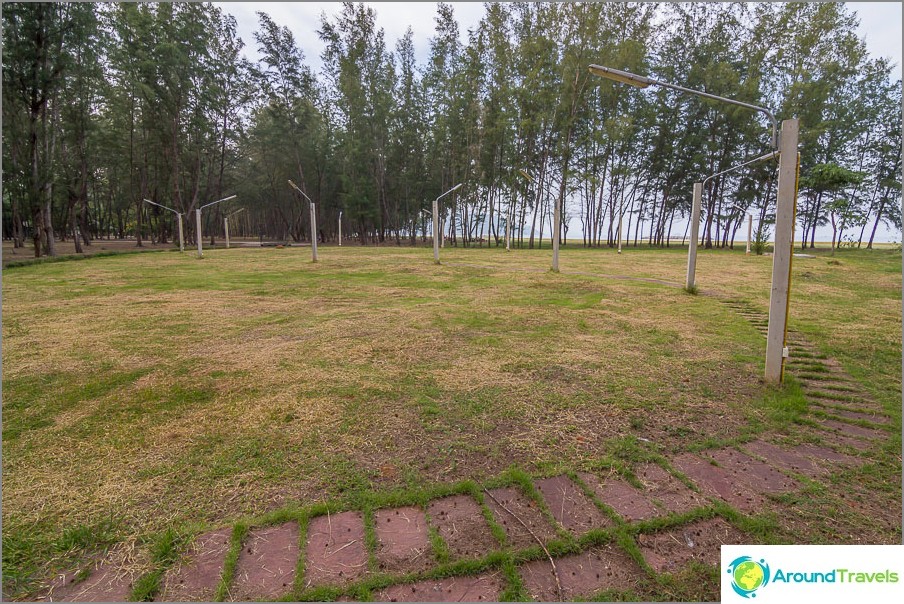 A beach along the park is called Pran Kiri.Beach and it is about a kilometer long. It is rather small here, and apparently that is why the locals wade into artificial islands in bulk in order to entertain themselves at least somehow. Although maybe they pick something edible there.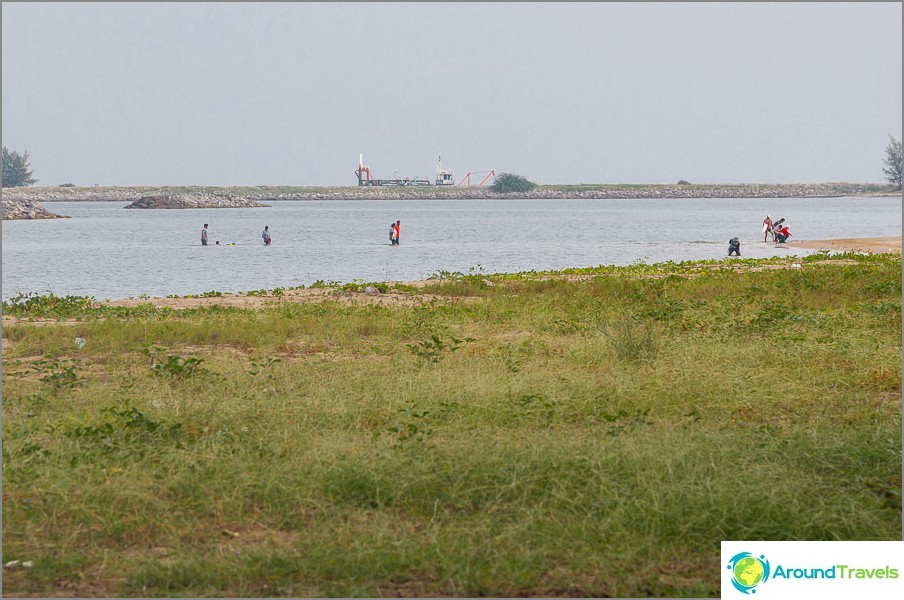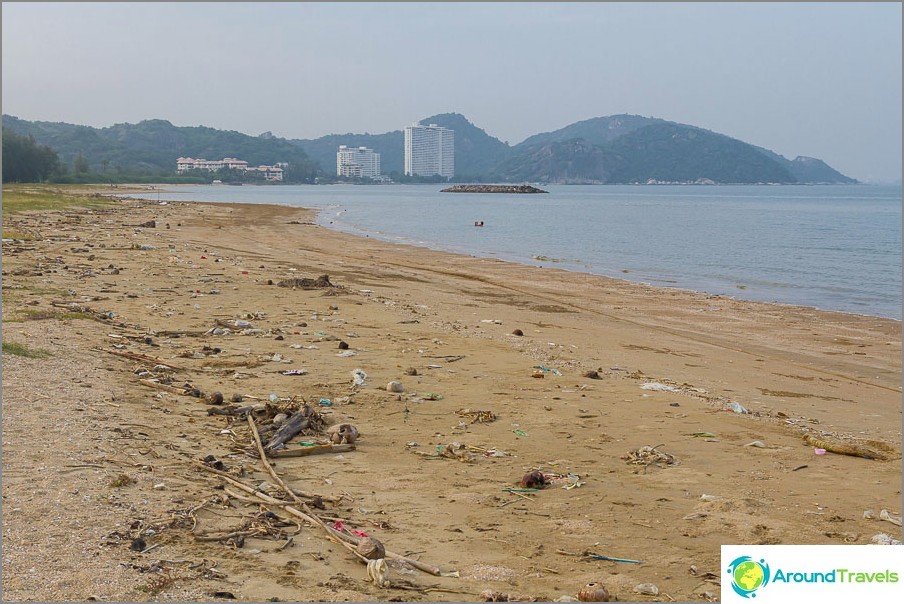 Pranburi Forest Park Mangroves
I've seen mangroves before, but I met themTake a closer look at Hua Hin. I liked the idea of ​​the park very much, take and lay wooden platforms through the mangrove forest, within which you simply cannot find yourself. Thanks to these wooden paths you can climb into the very wilds that look mysterious and fabulous. The route is circular, first go on one track, and you can return on the other. A part of the plants was signed, information boards were placed along the way with the description of the flora and fauna of this place. The walk takes about half an hour.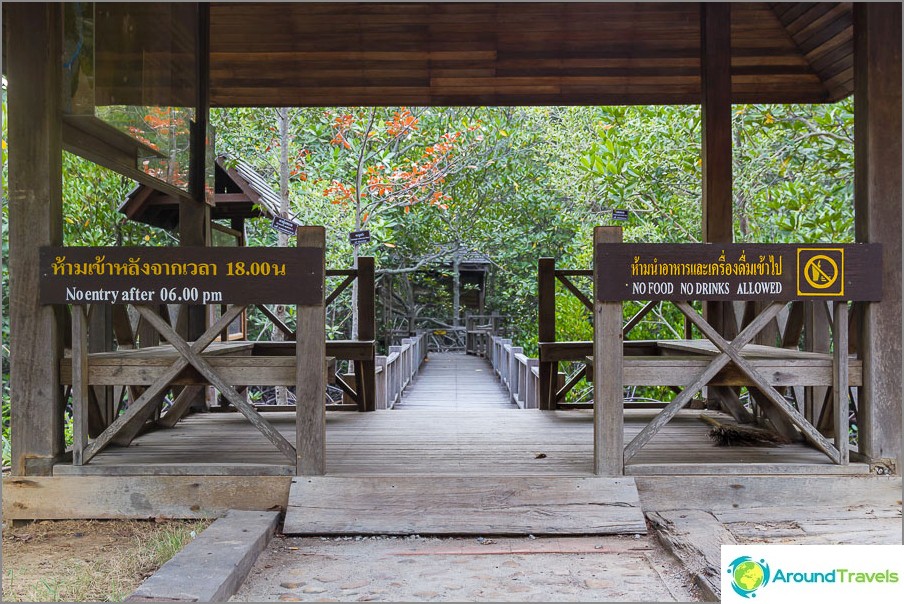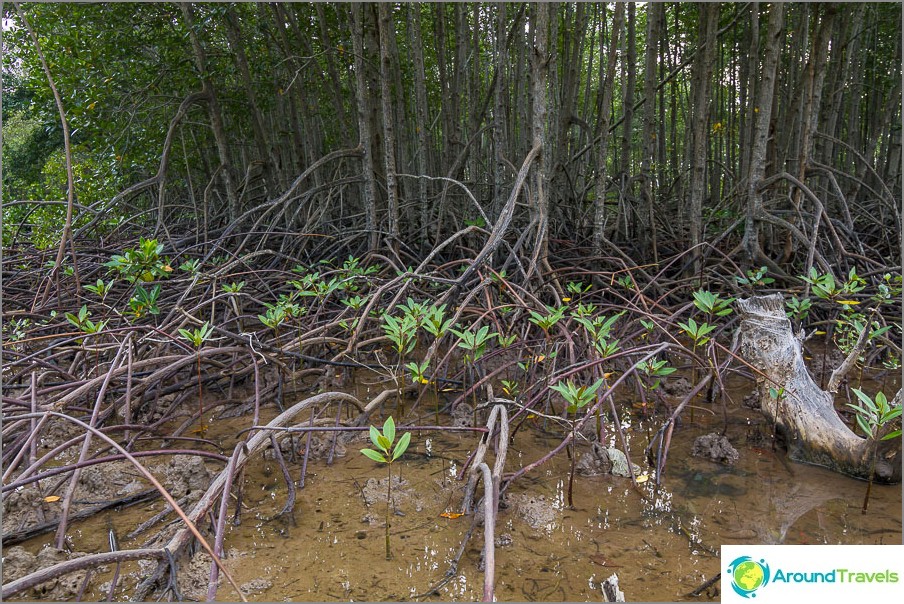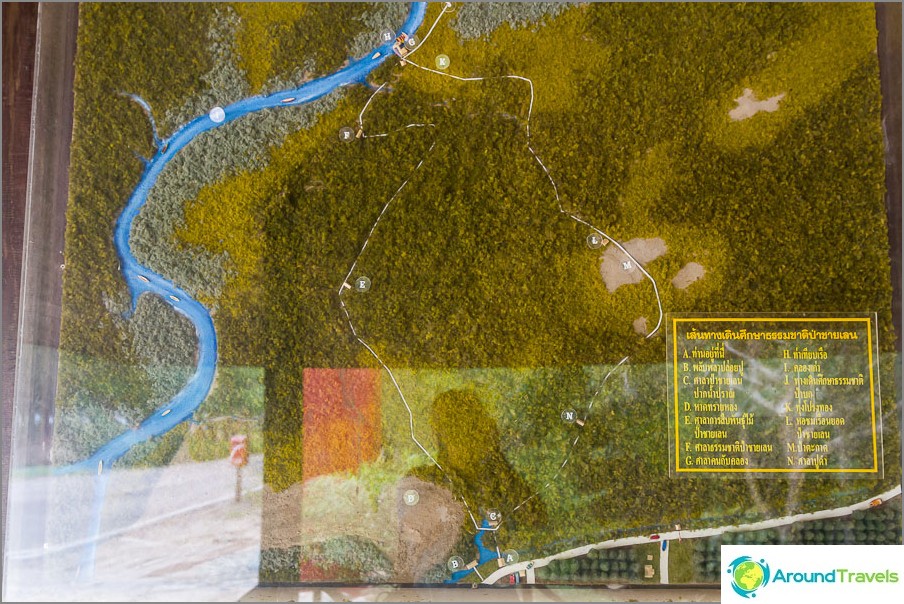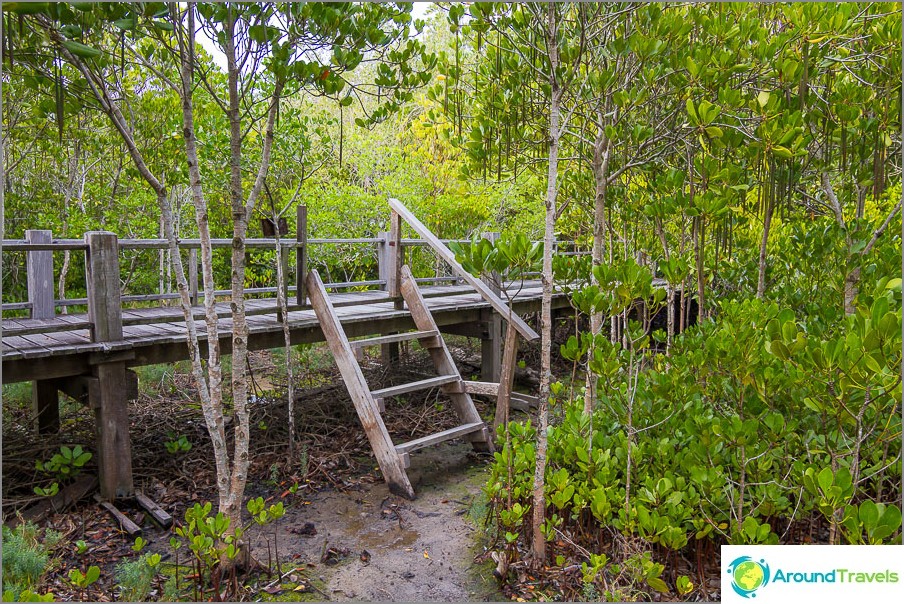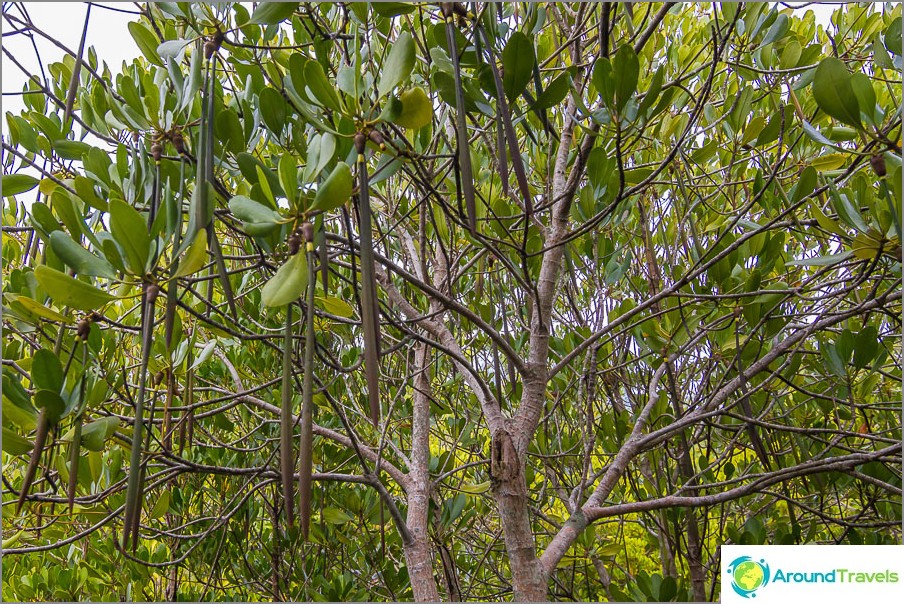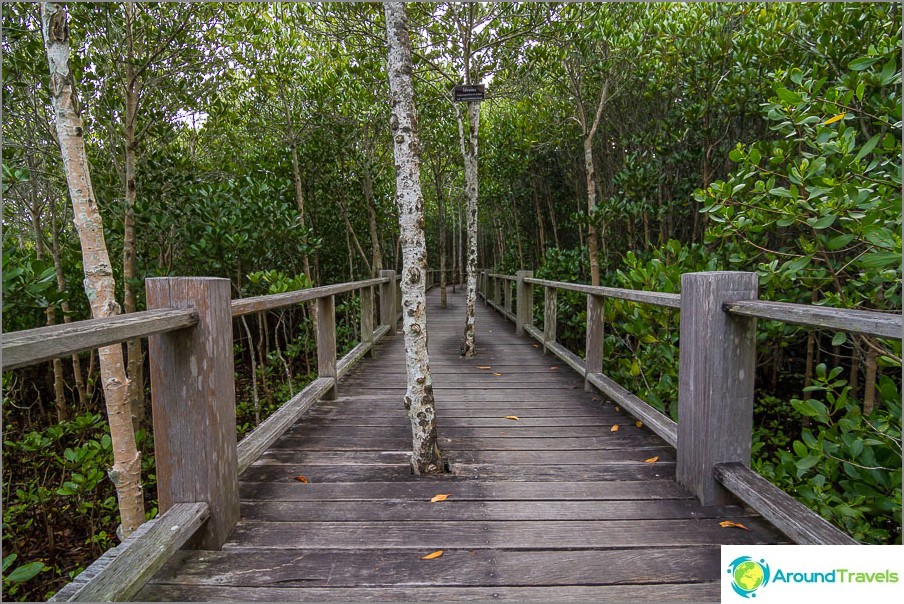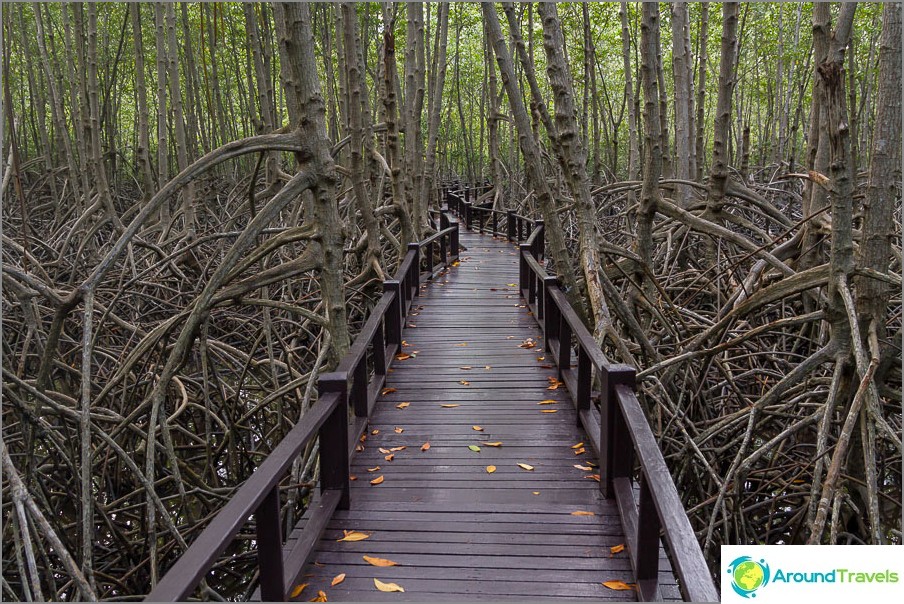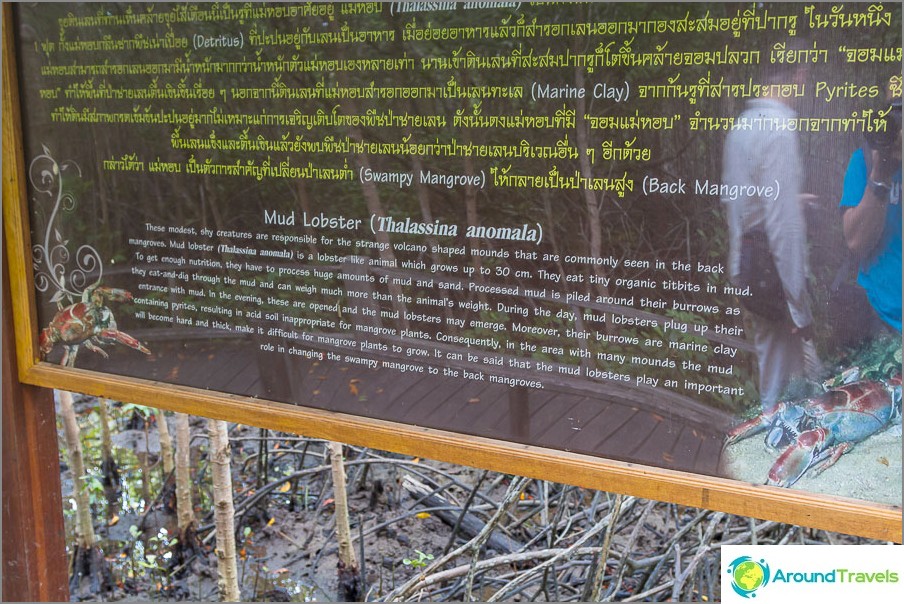 If you look closely, then down in the water among the rootsYou can see blue crabs, muddy jumpers, lobsters and other representatives. I was not lucky, and I saw only the most ordinary crabs, whom I did not take pictures of. I also read the information that somewhere there is an island inhabited by monkeys, where you can just take a boat along the Pranaburi River.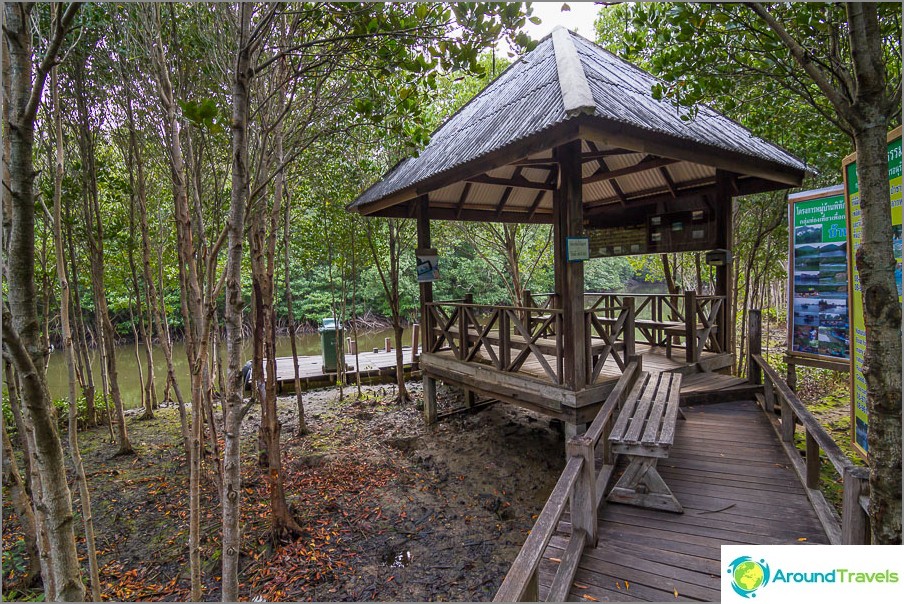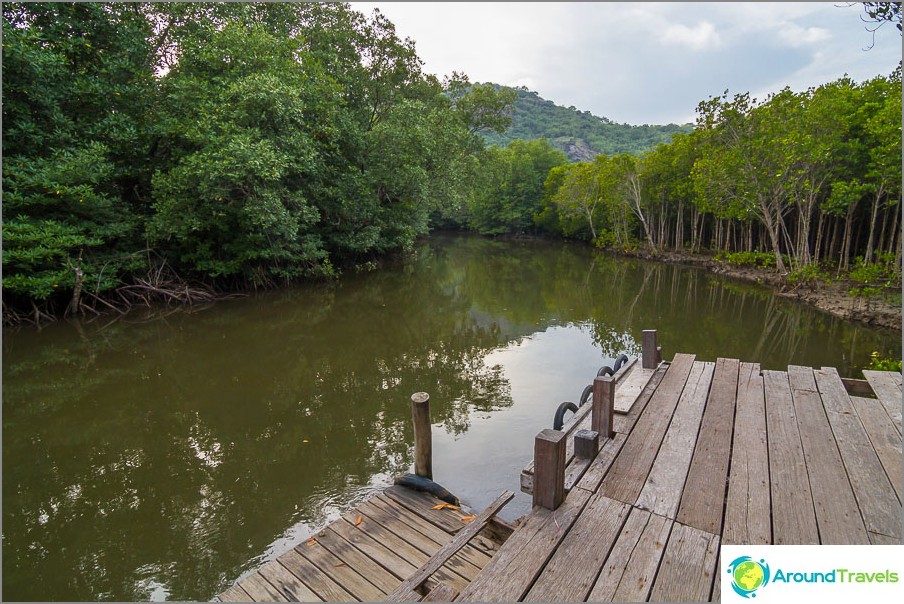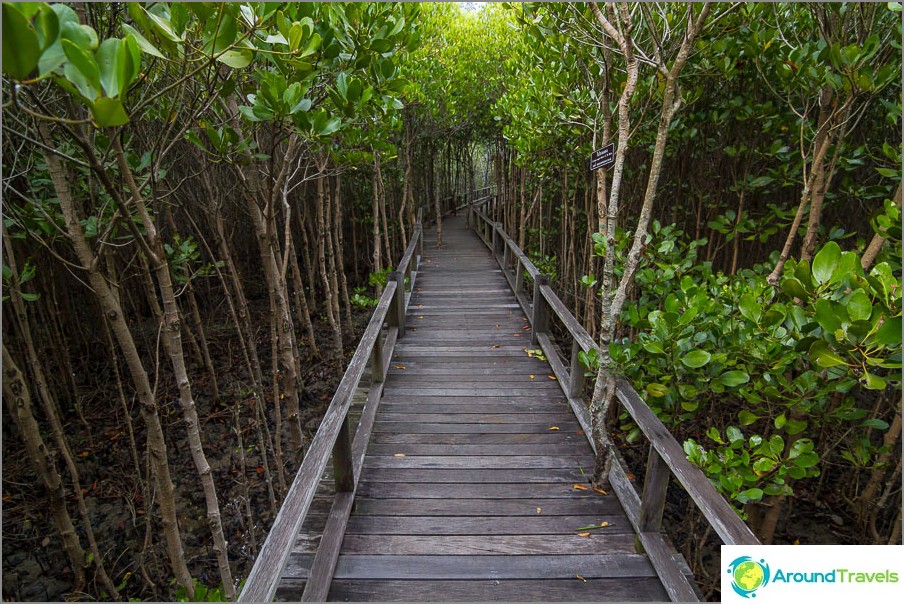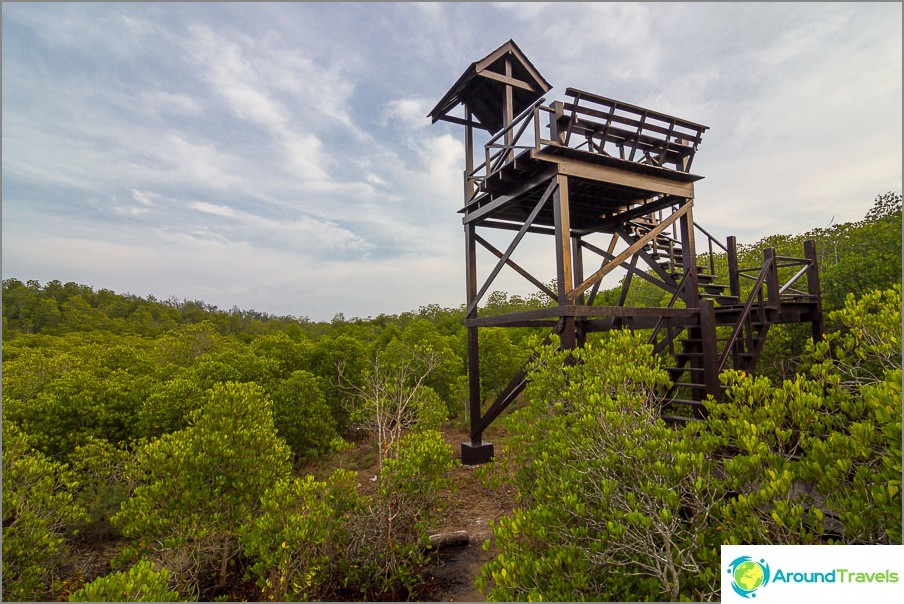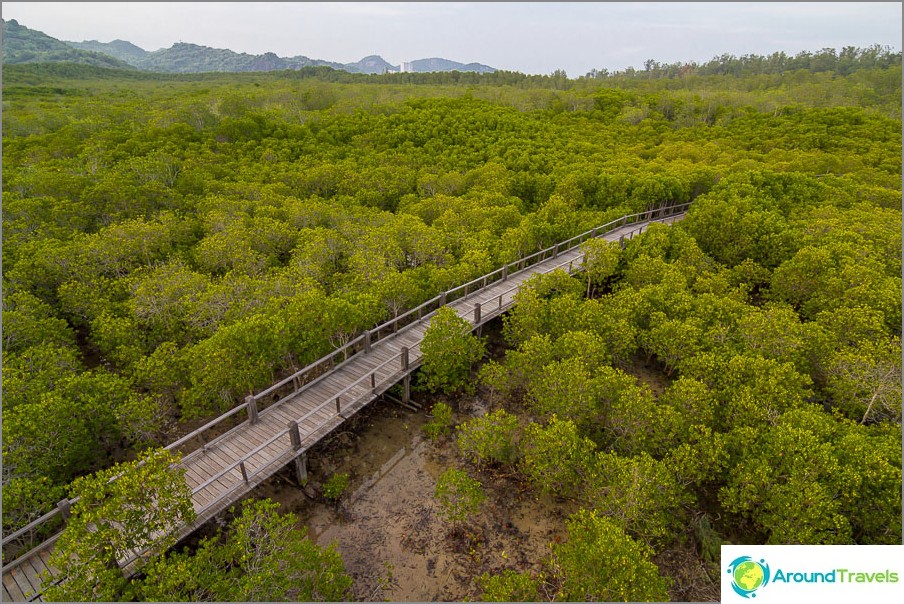 How to get to Pranburi Forest Park
Pranaburi Park is located 20 kilometers south ofHua Hin, and the easiest way to get there on a bike. The road to the end of the road becomes quite beautiful and not crowded, so it is even pleasant to drive. The route can include a visit on the road. Temple Mount Khao Tao and Sai Noi Beach.
The park is open from 6.00 to 18.00, but somehow he is not particularly guarded, that is, you can come at any time. The truth at the entrance to the mangroves is that it is allowed to visit only until 18.00, it is possible that the mangroves do not swallow visitors into their bowels or some large crab, going hunting at night, would not have a snack in half. In any case, I wandered in the mangroves before darkness and I can say that it is not very pleasant to be there in the twilight.
The entrance is free.
If you want to visit this place, you can also stay in Hua Hin. We have articles about budget guesthouse and Hua Hin Budget Hotel. Search other hotels in Hua Hin You can follow this link, or come to the place and immediately go to the area of ​​concentration of all the guesthouses, which is near the sea and the pier.
Pranburi Forest Park Mangrove Forest
Pranburi Forest Park Mangrove Forest
Something like a national park. The place is interesting for its mangrove forest and calm beach (finely). There is a seating area and a place for tents.
Free admission.
Read about the park
Something like a national park. The place is interesting for its mangrove forest and calm beach (finely). There is a seating area and a place for tents. Admission is free. Read about the park
Life hacking 1 - how to buy a good insurance

Choosing insurance is now unrealistically difficult, so to help all travelers, I compile a rating. To do this, I constantly monitor forums, study insurance contracts and use insurance by myself.

Life hacking 2 - how to find a hotel 20% cheaper

First, choose a hotel on Booking. They have a good offer base, but the prices are NOT the best! The same hotel can often be found 20% cheaper in other systems through the RoomGuru service.

Discount hotels