We are already thinking about the next trip toChina, but the currency is not happy. When we returned at the end of spring, the rate has decreased, and now it is growing again. Thus, food in China (and not only it) is cheaper for us, it becomes more expensive
And here's how to count the budget of a trip at such an unstable time? Moreover, recently there was a fall on the Chinese stock exchange, but on the exchange rate it has not yet been displayed.
Okay, if someone meets in China in Hainan, thenHere you have prices in RMB for reference. At the moment, 1 yuan = 9.5 rubles, that is, everything can be multiplied quietly by 10. Not so long ago, multiplied by 5-6. And the dollar exchange rate does not change - 6.2 yuan for 1 dollar.
Food Prices in China on Hainan Island
For the whole of China, I can not say anything, since wewere only on the island of Hainan, and not in the popular resort of Sanya, but in the small town of Lingshui, 80 km from the resort. We found 3 supermarkets there, the prices in them were not particularly different, something was cheaper, something was more expensive, but on the whole the check for purchases was not different. These supermarkets had several common features:
Lack of European food: no bread is normal, cheese is only melted, milk is only long-lived, chocolate is only Snickers and Dove, butter appears once a month, there is no customary canned food / buckwheat / cocoa / sour cream / cottage cheese, tasteless pastries and sweets. The list is incomplete, this is what I immediately remembered.
In the evening you can not buy fish / meat and some vegetables / fruits, everything understands the day.
Prices, as in the market, so the market does not make much sense to go.
The price for weight products is indicated for 0.5 kg, and not for 1 kg! Very unusual at first.
The names and even more so the composition on the packages is almost never duplicated in English. You have to guess or know in advance what is what.
Surely, in Sanya, the range will be wider, butprices, I think the same. Most of all I liked cherry tomatoes, I have never eaten such delicious ones in my life, and most importantly they are cheap. They dream about me now at night. But in the course of the product is seasonal, they were not available for long. About the mango silent, it is always tasty
Thai yellow is not met, but there were other equally tasty varieties.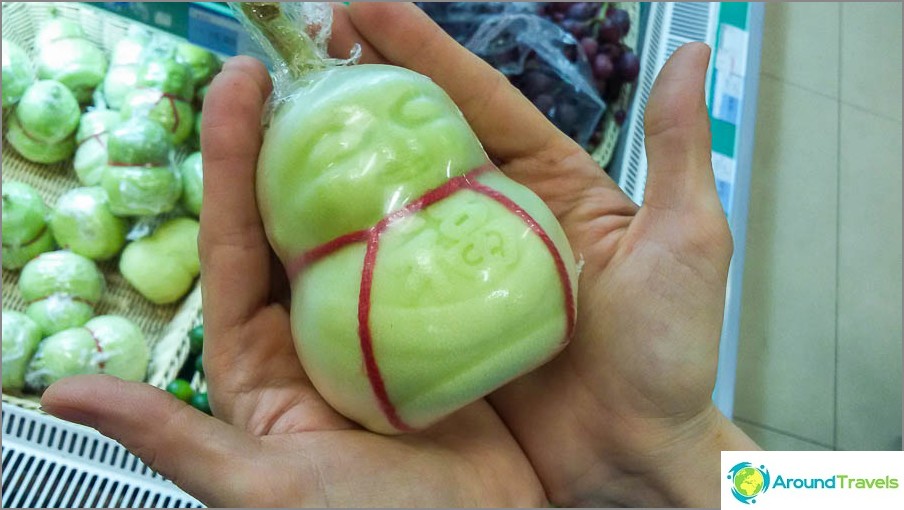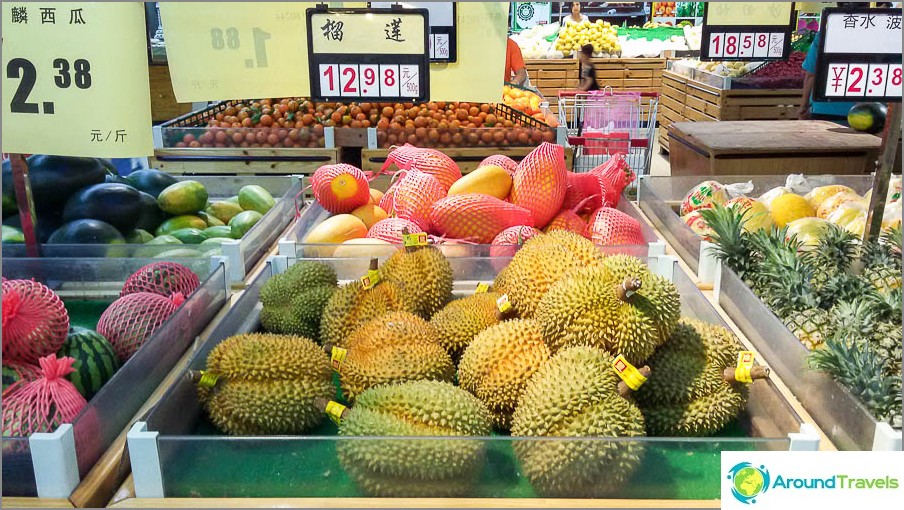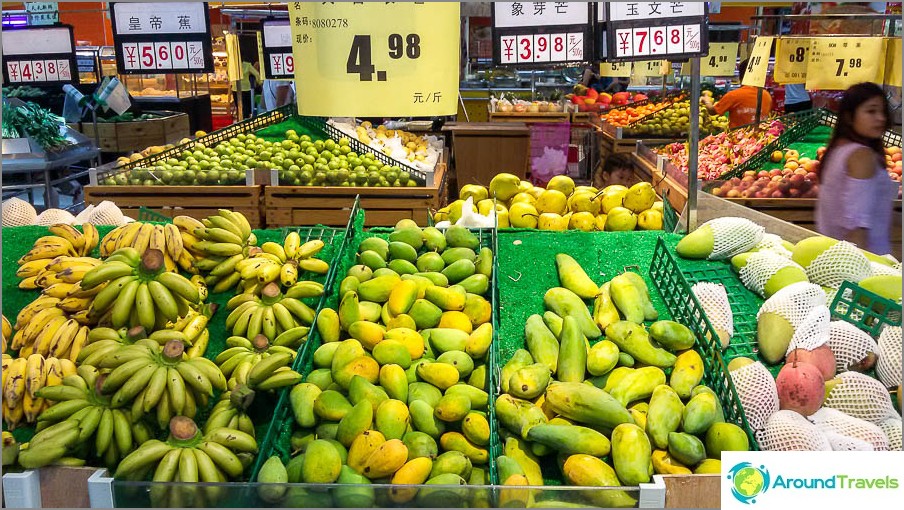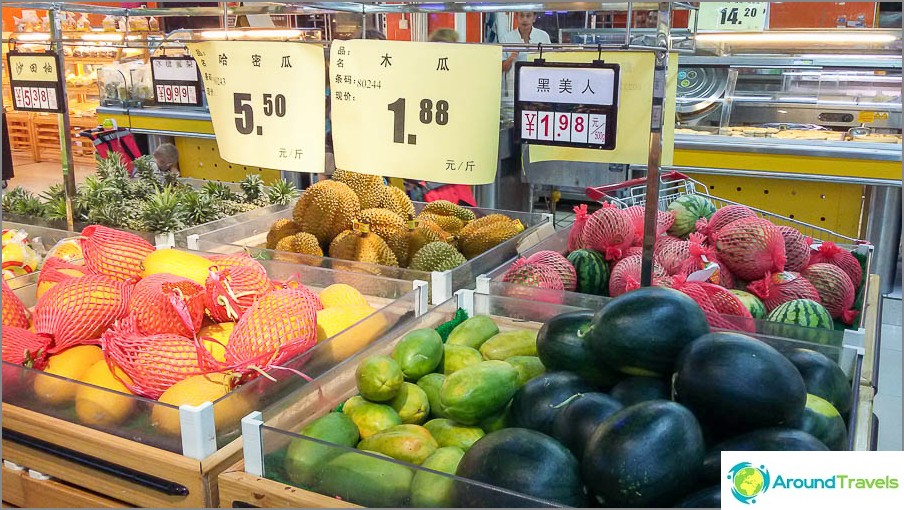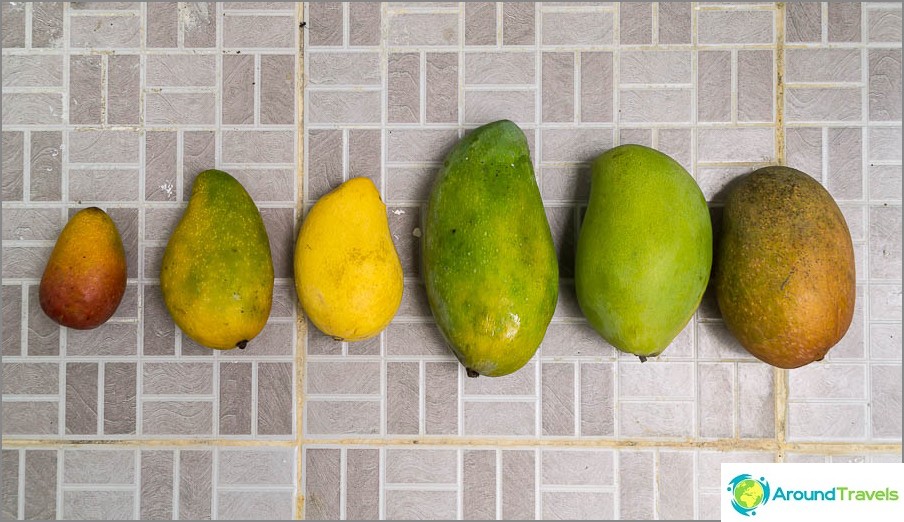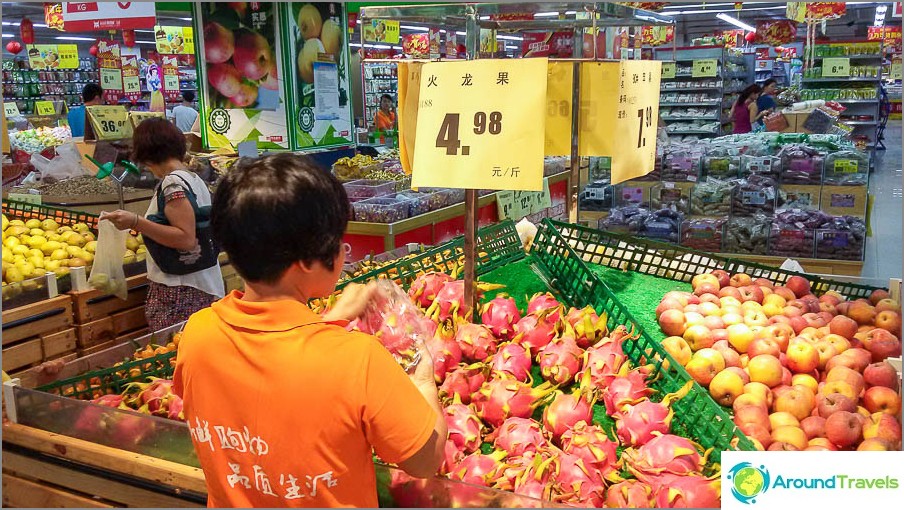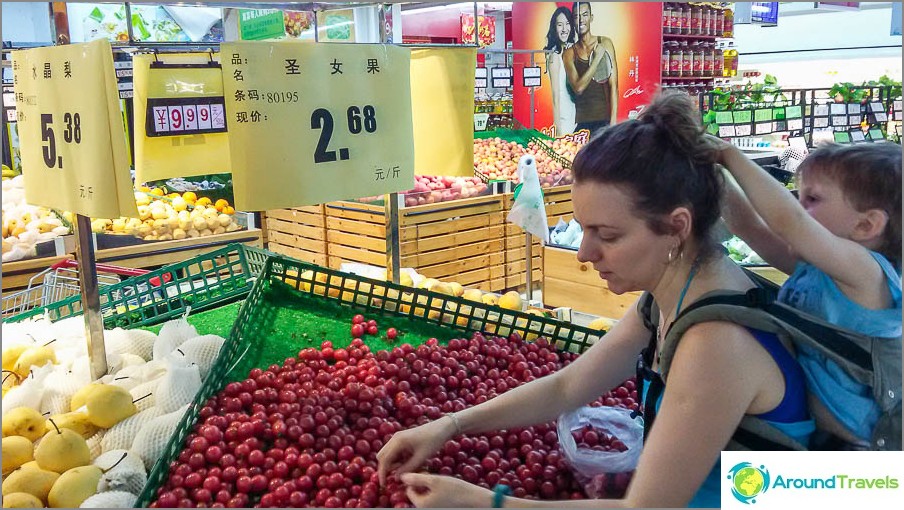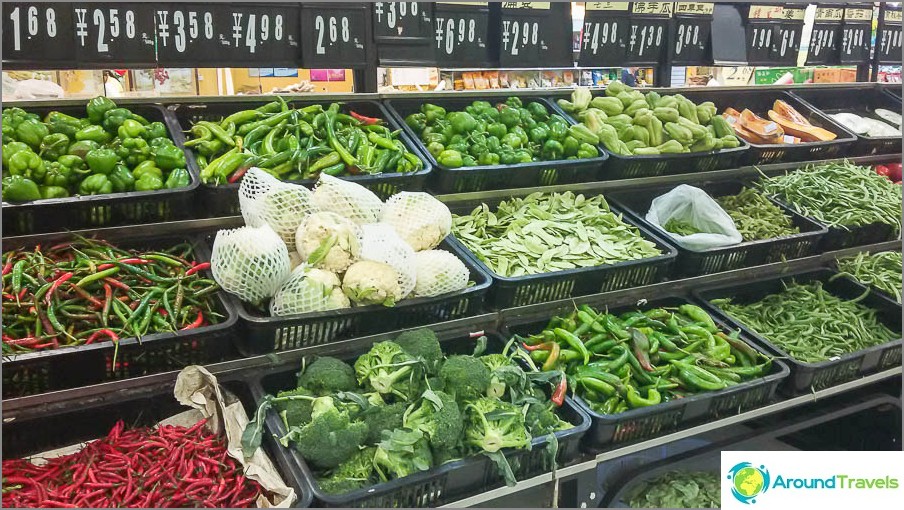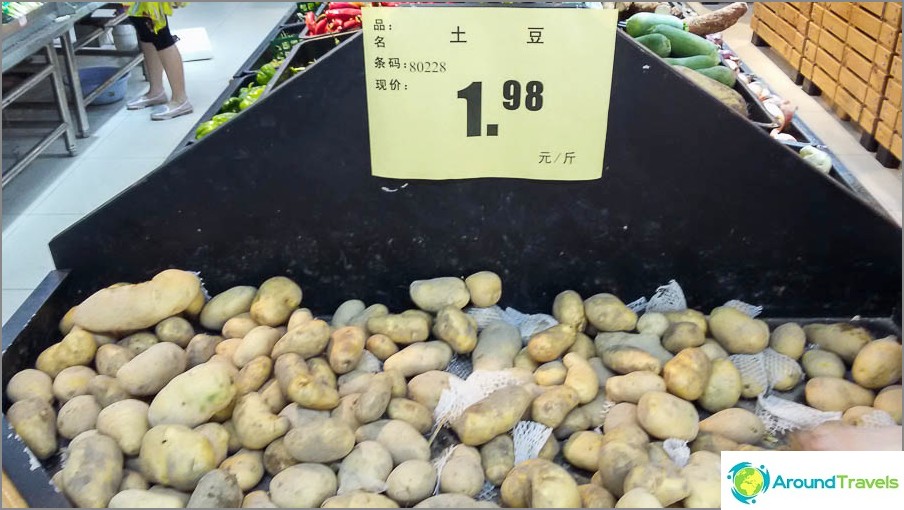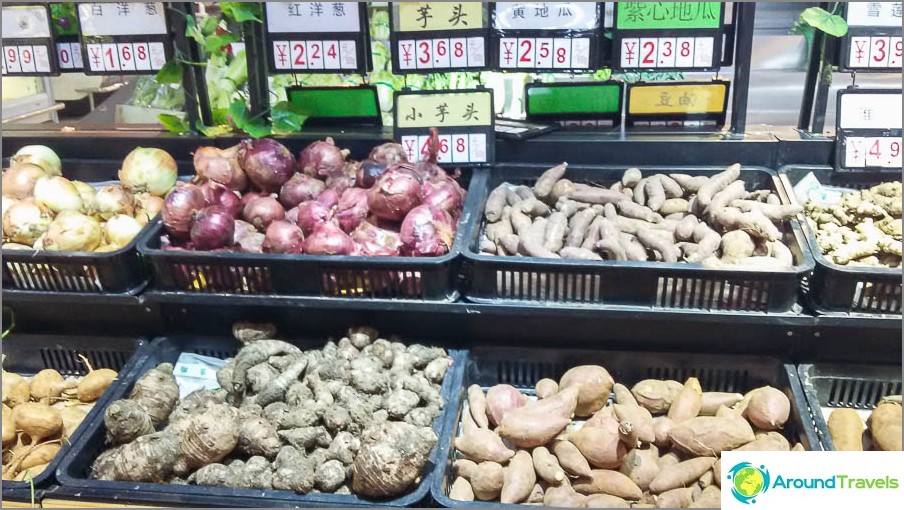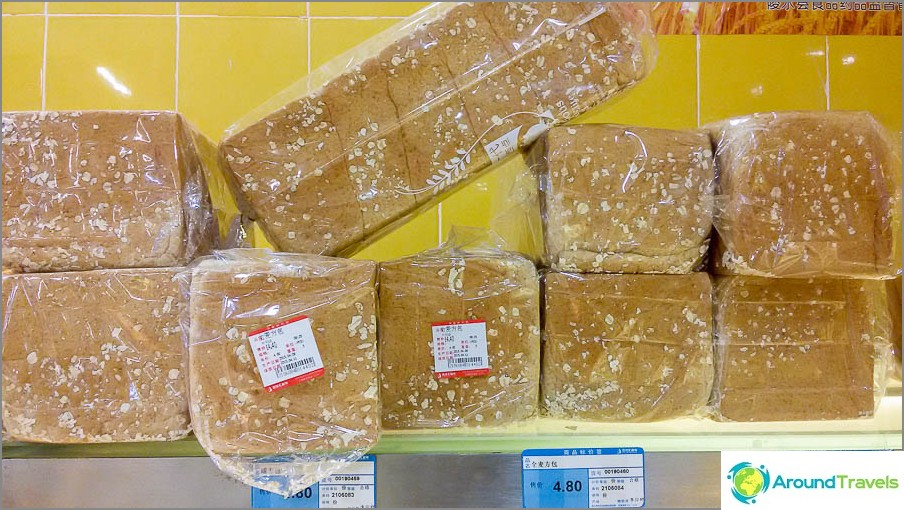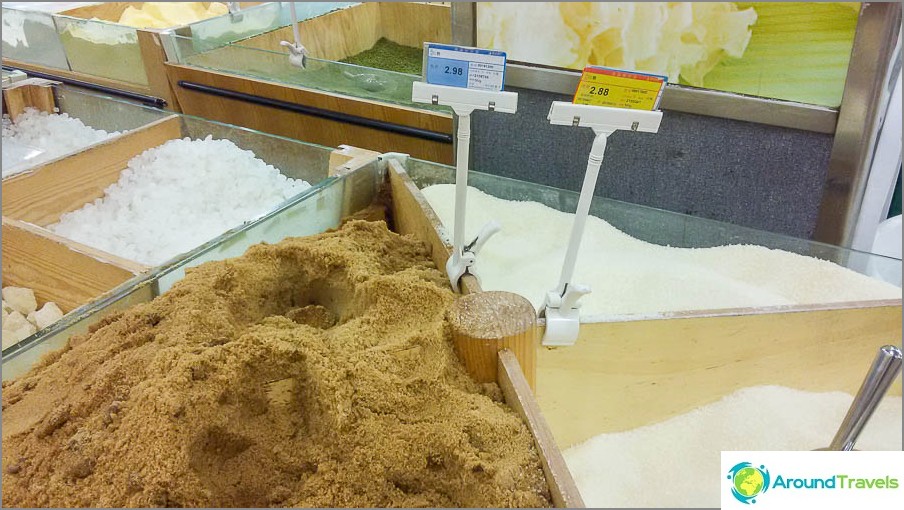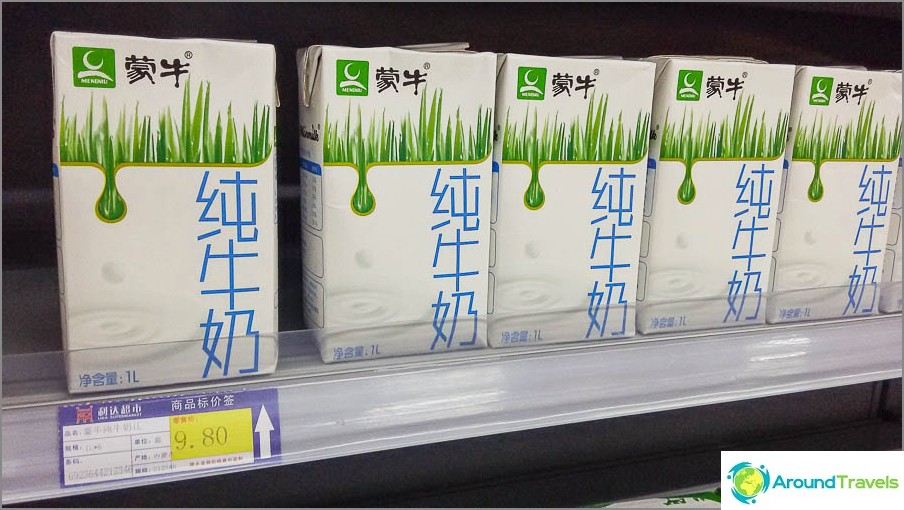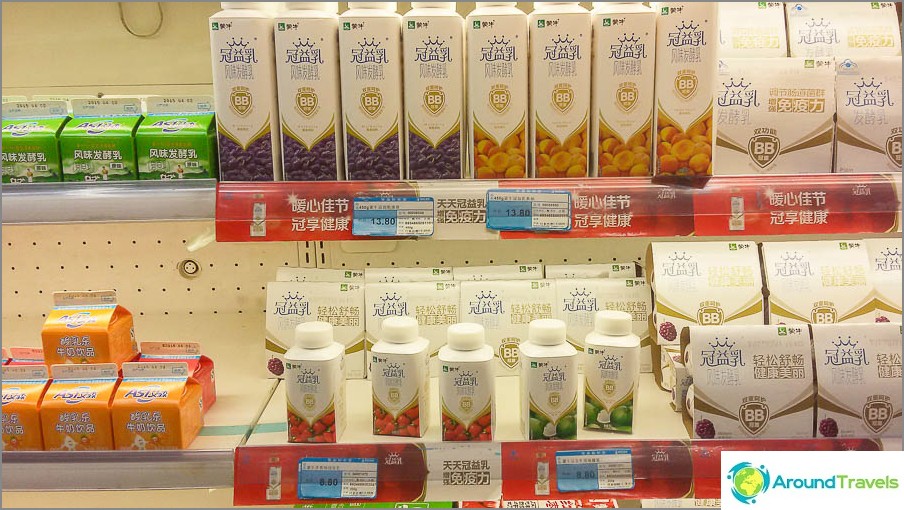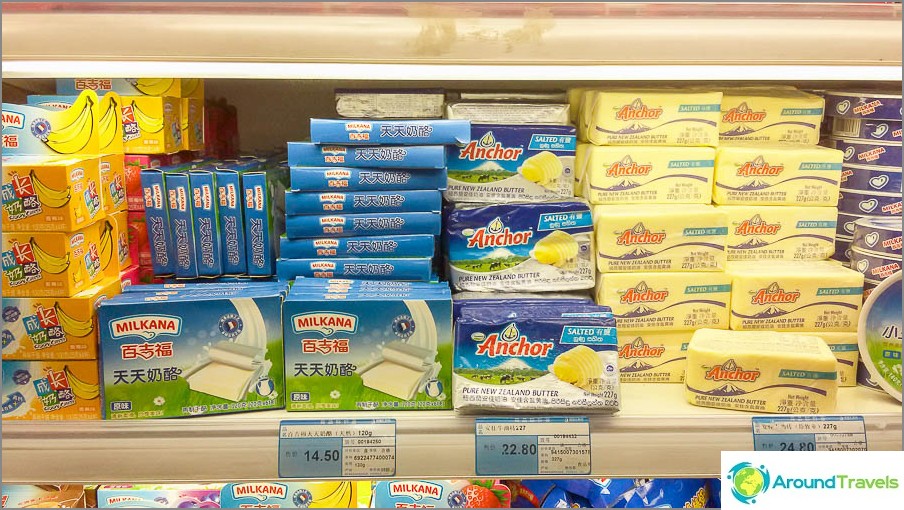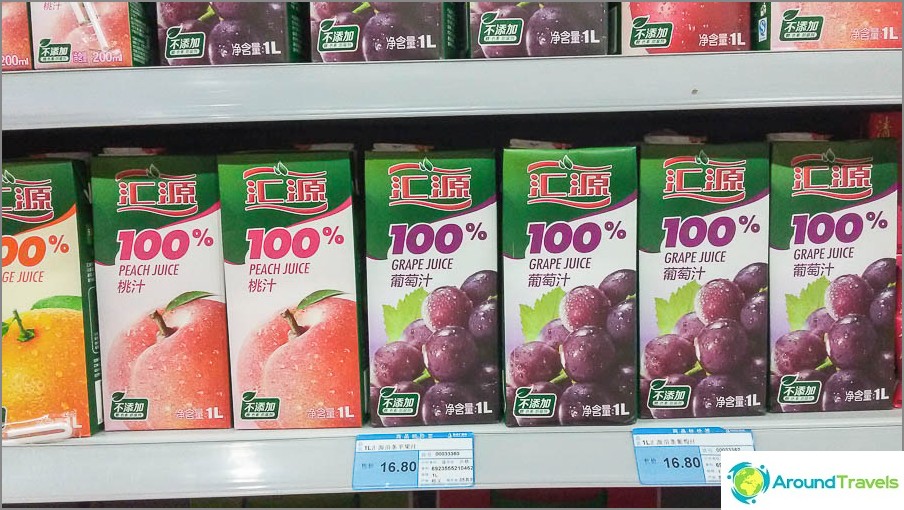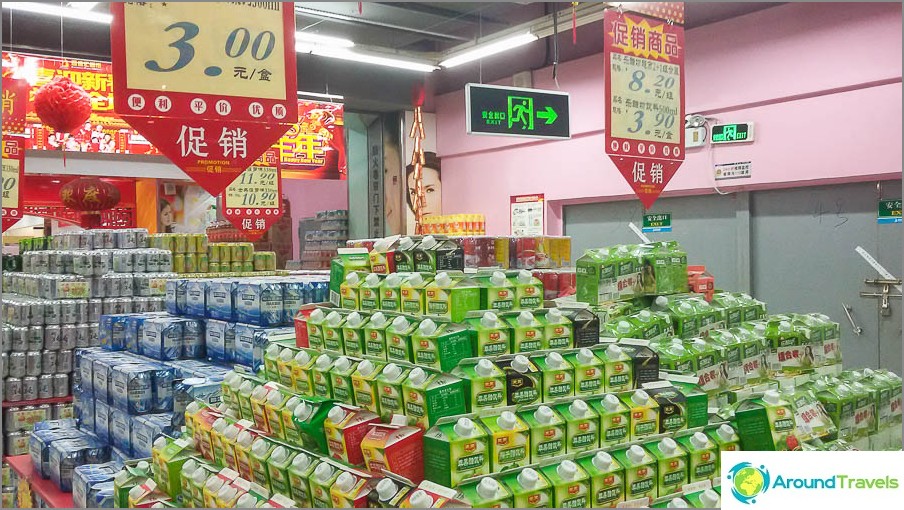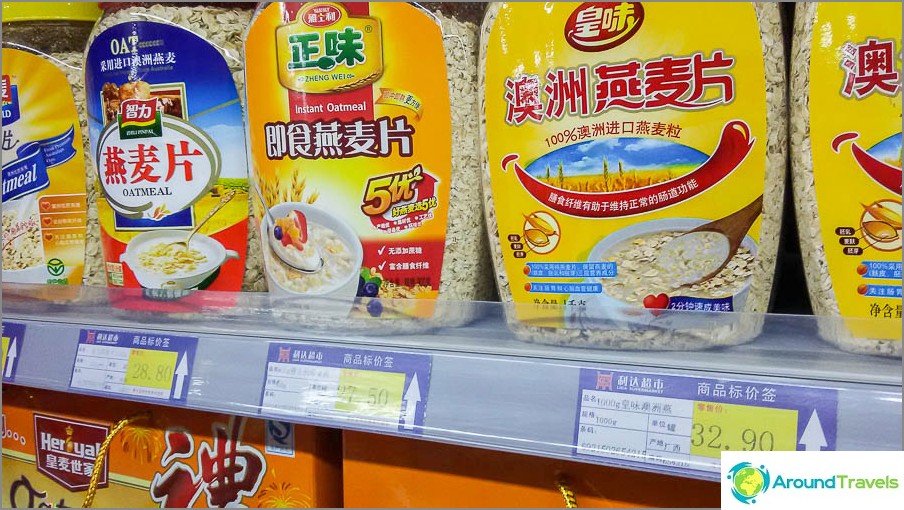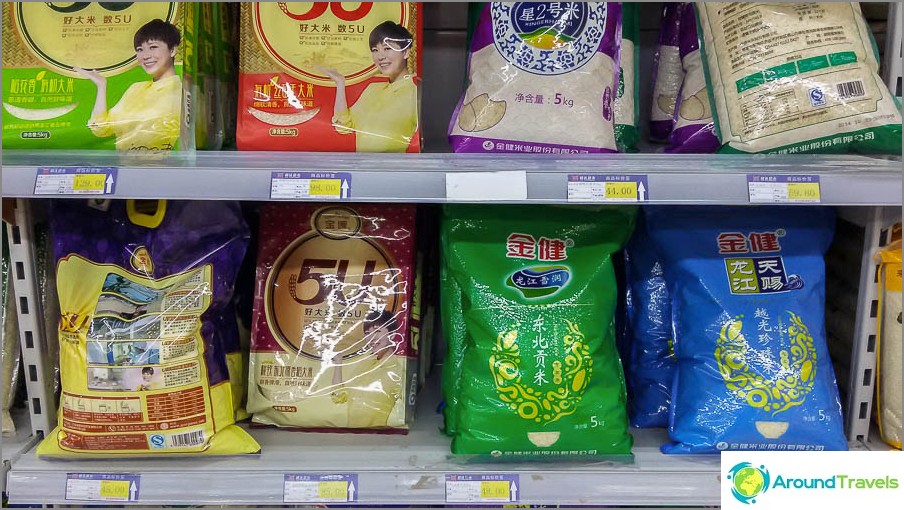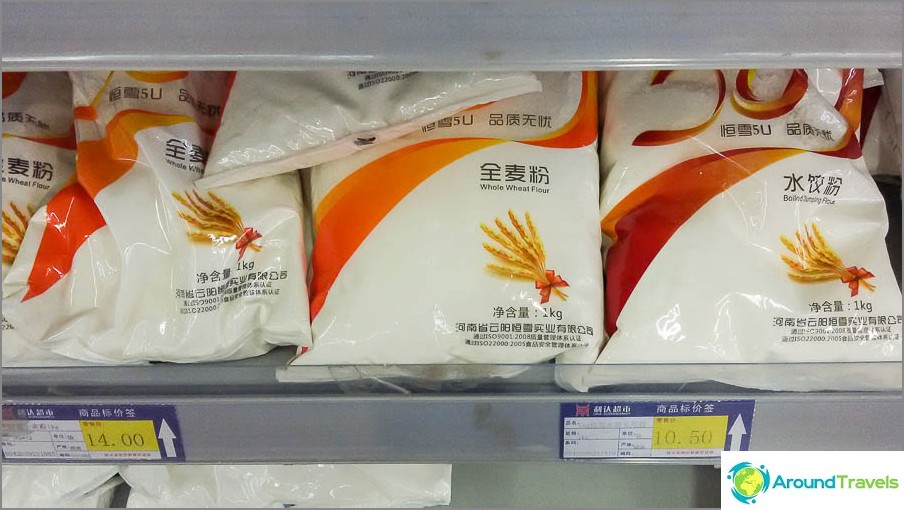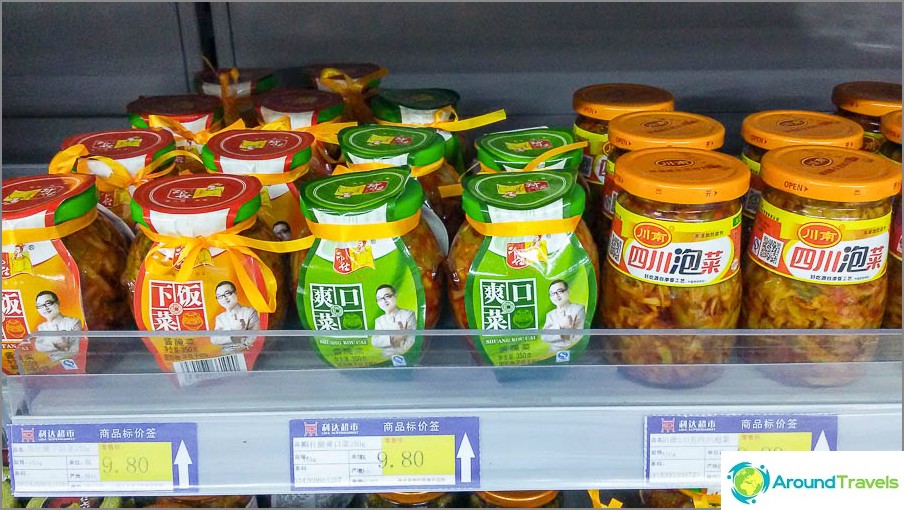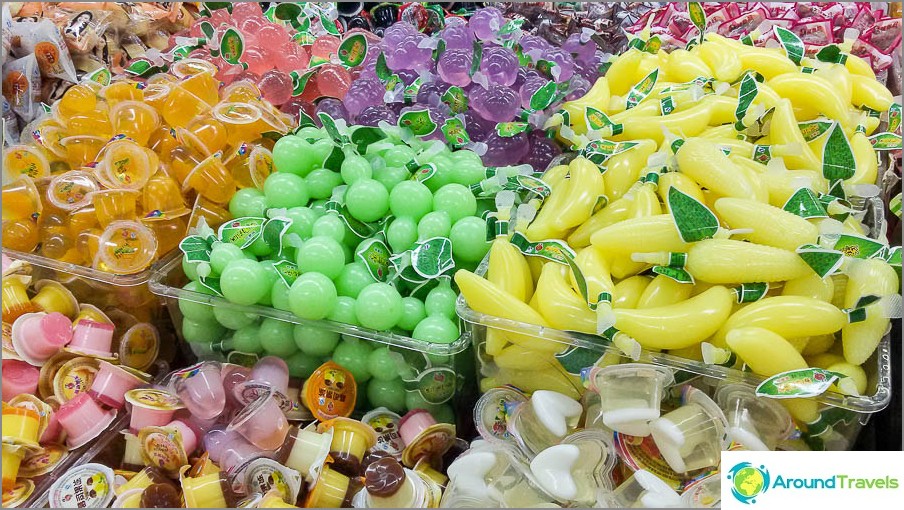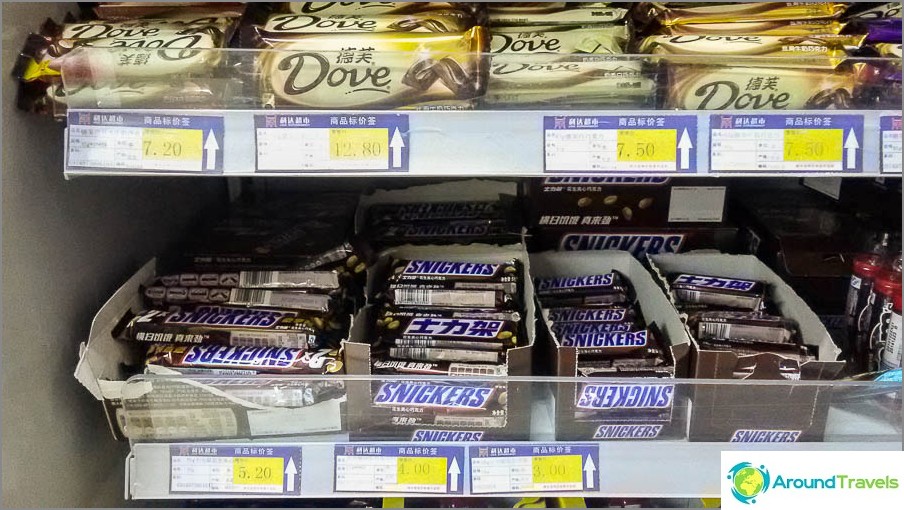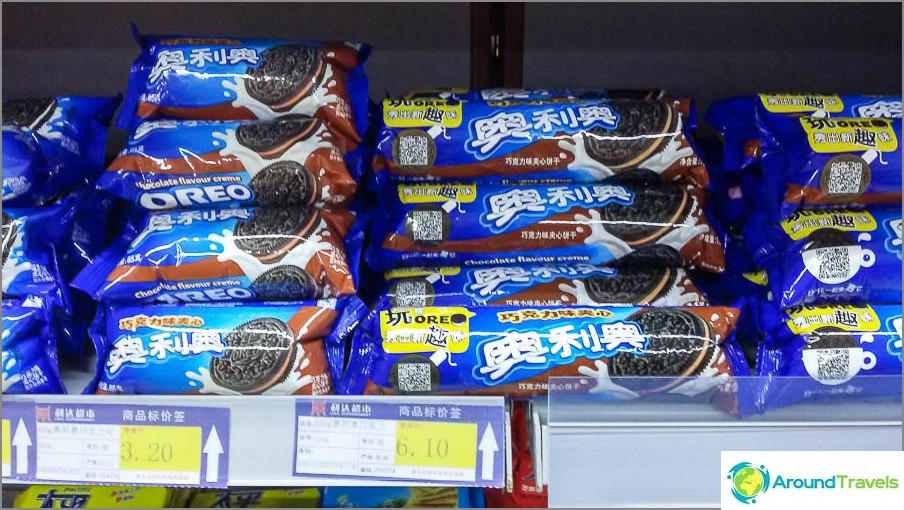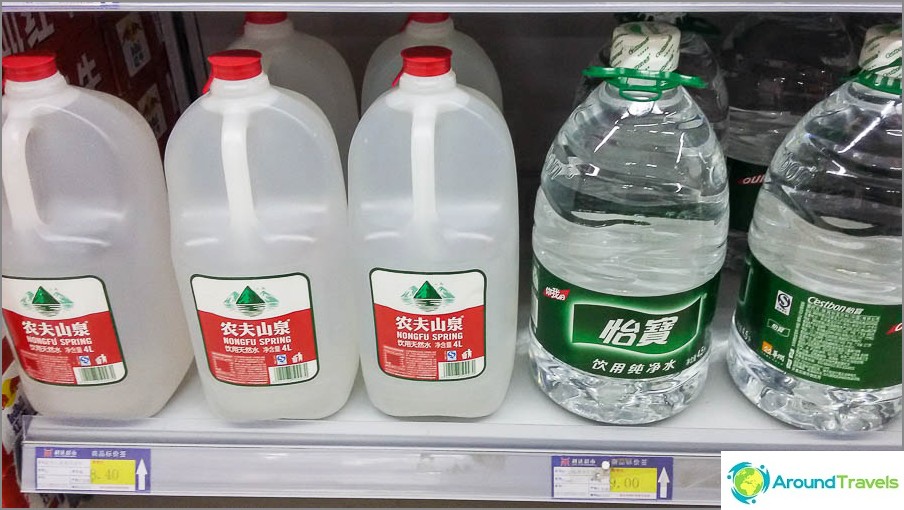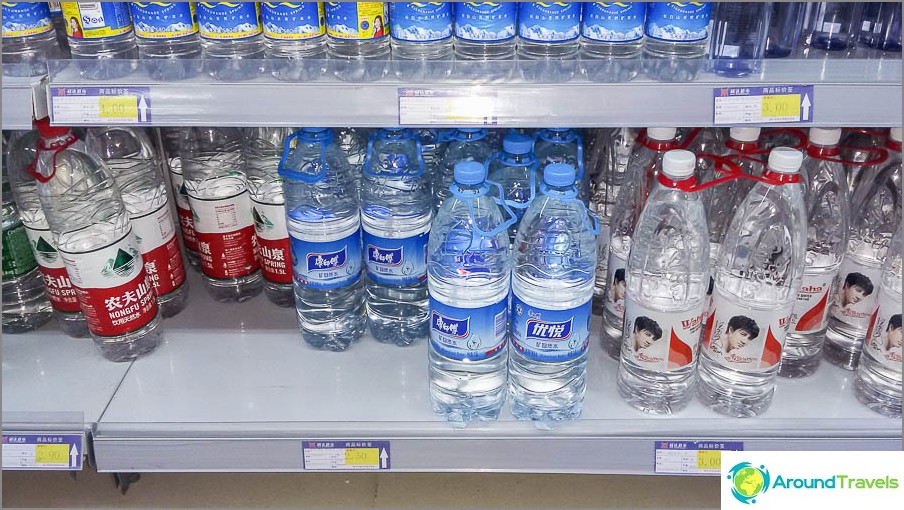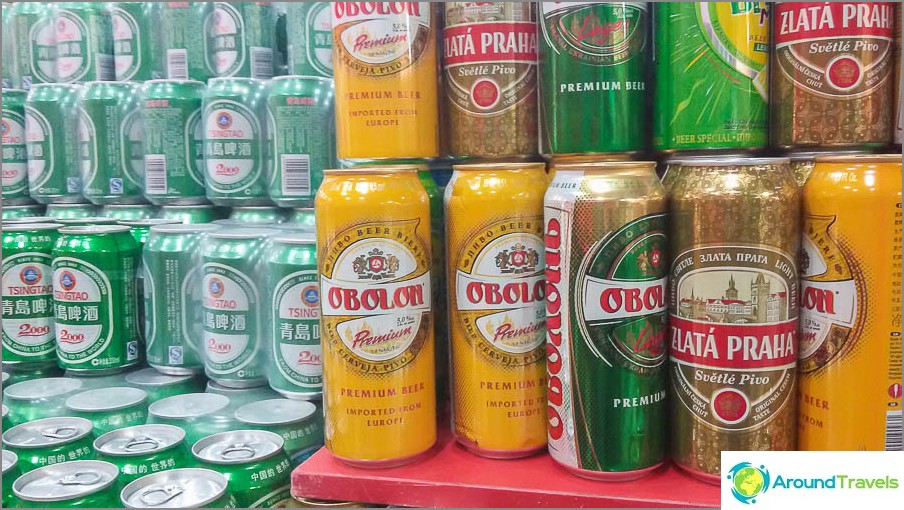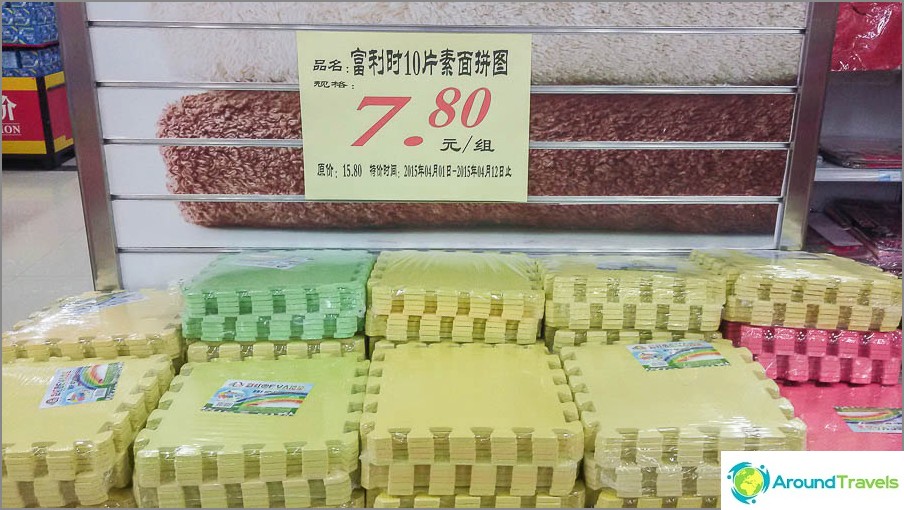 Prices in the cafe
We ate in cafes not often, because right next towe were not there. Cafe, as elsewhere, can be divided into cheaper and more expensive. Those that are cheaper, with a simple interior and very small. They are often kept by Muslims (or are we stumbled across like this?), And all presented dishes are completely edible (and even tasty). I really liked the half-fried fried potatoes, especially it went well with rice. I would never have thought of such a combination myself. We basically ate something like noodles with vegetables, rice with vegetables, potatoes, and their combinations. Somewhere took the dumplings, for some reason they are not so often met. As far as I understood from the words of translators, we ate mostly northern food.
Prices for simple dishes in the region of 15-30 yuan. And the shrimp fried in a street cafe cost 25-30 yuan. Difficult dishes, dishes in civilian cafes, as well as European food were more expensive. For example, a small pizza 50 yuan.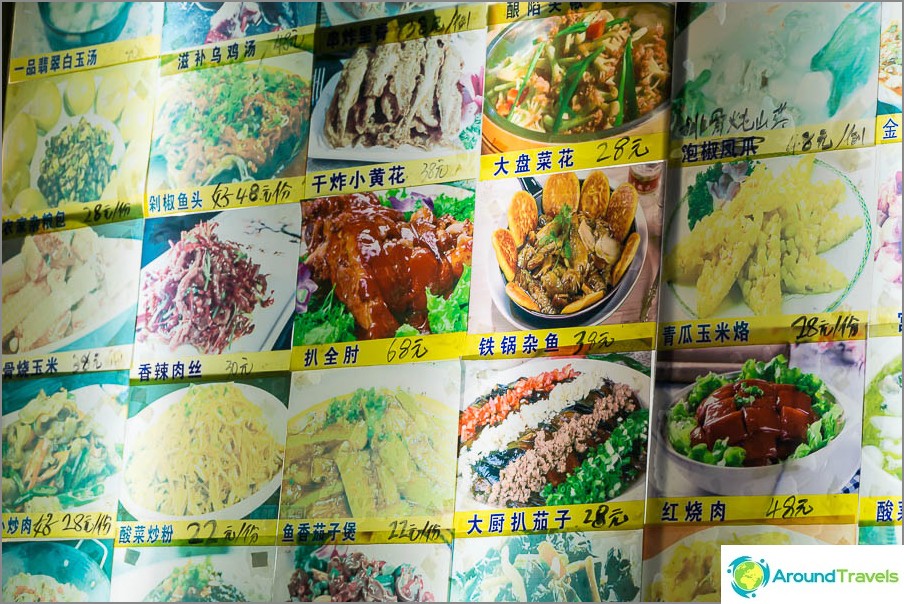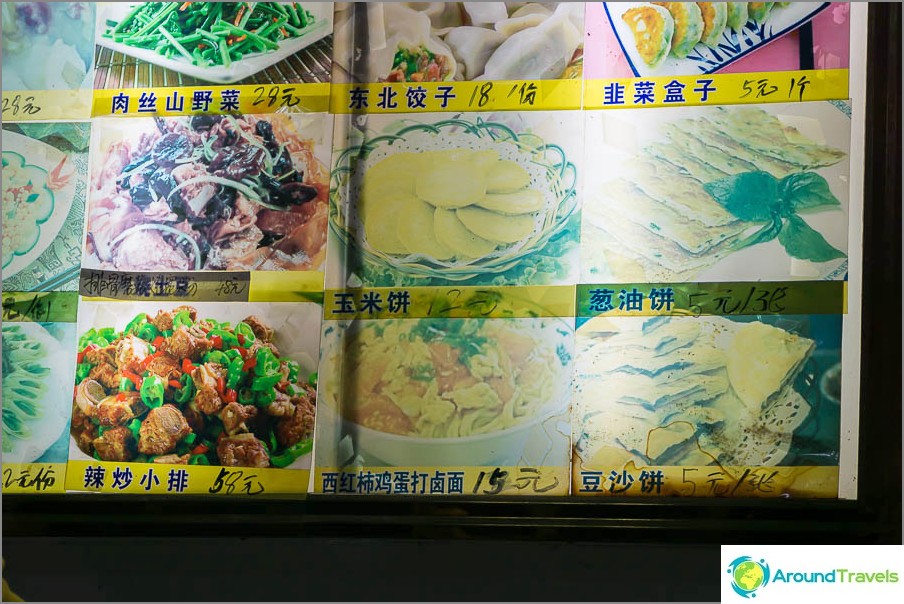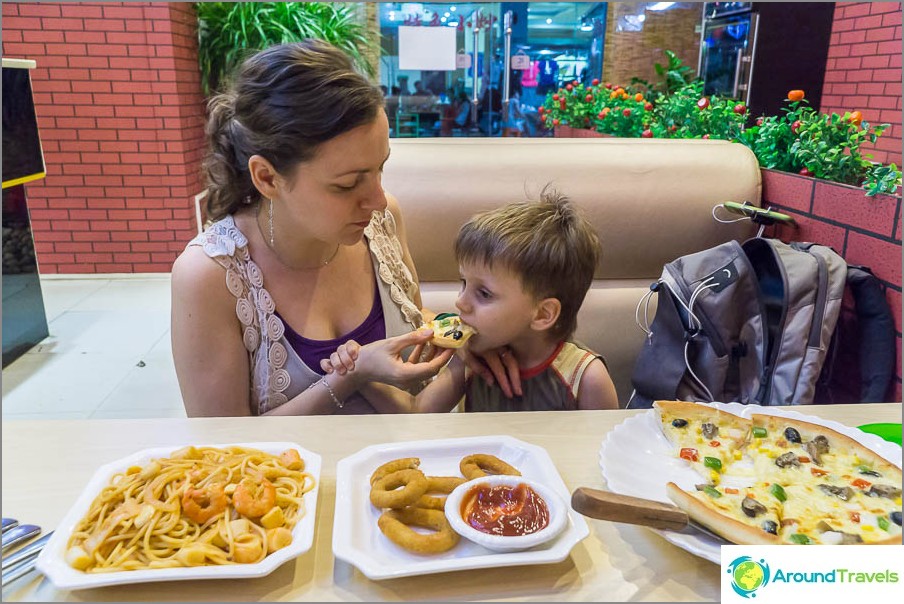 P.S. Connoisseurs of China, as in the rest of the country with an assortment? Is there food we are used to in supermarkets?
Life hacking 1 - how to buy a good insurance

Choosing insurance is now unrealistically difficult, so to help all travelers, I compile a rating. To do this, I constantly monitor forums, study insurance contracts and use insurance by myself.

Life hacking 2 - how to find a hotel 20% cheaper

First, choose a hotel on Booking. They have a good offer base, but the prices are NOT the best! The same hotel can often be found 20% cheaper in other systems through the RoomGuru service.

Discount hotels