I was asked to take pictures of prices inTesco, which I did at our last visit. It is forbidden to shoot there, so I did not shoot everything. True, we and Tesco are quite small, not a hypermarket, so the rest is better to look at their website. Actually, these prices can also be found on the site, there are all the goods and the cost is always relevant. There are only yellow price tags when they sell something. For example, we bought laundry detergent for 120 baht 3 kg, on the website there is no such price.
The content of the article
Do prices increase in Thailand?
Everyone asks if it has become more expensive in Thailand. In short, in Thailand it didn't become much more expensive, the prices are about the same, but for those with ruble incomes it's 2 times more expensive in any country, and Thailand has nothing to do with it. If you earn in dollars, then for you, not much has changed.
According to my observations, compared with photos of pricesfrom last wintering, prices in the supermarket rose quite slightly. By the way, in Russia, prices have increased very noticeably, 1.5-2 times for some positions, can be seen with the naked eye. But because of the dollar when converted to rubles in Thailand, everything became sharply more expensive. That is, you can not pay much attention to price increases in supermarkets in baht, since such a currency rate covers all the increase in baht in Tae with interest. The main problem is precisely in the currency exchange rate, if it were not for him, Tai would continue to remain cheap for many Russians.
But the prices of fruits on the market increased. However, I hadn't been to Phuket in the peak season before, so I can only compare with Samui. Maybe in Phuket last year it was like that? So, now I buy mangoes on average at 100 baht / kg, once I bought 60 and 80, but it was so-so. Papaya 40-60 baht / kg, pomelo 40-50 baht per piece, a large bunch of bananas 50 baht, pineapple 3 pieces for 100 baht, a small peeled pineapple 30 baht / piece, durian 150 baht / kg.
If we are not talking about food, then everything is aboutremained the same. A normal house can still be rented for 10-20 thousand baht depending on the location, season, novelty, etc., and the bike for 3-5 thousand baht depending on the model. Gasoline, on the contrary, has become cheaper.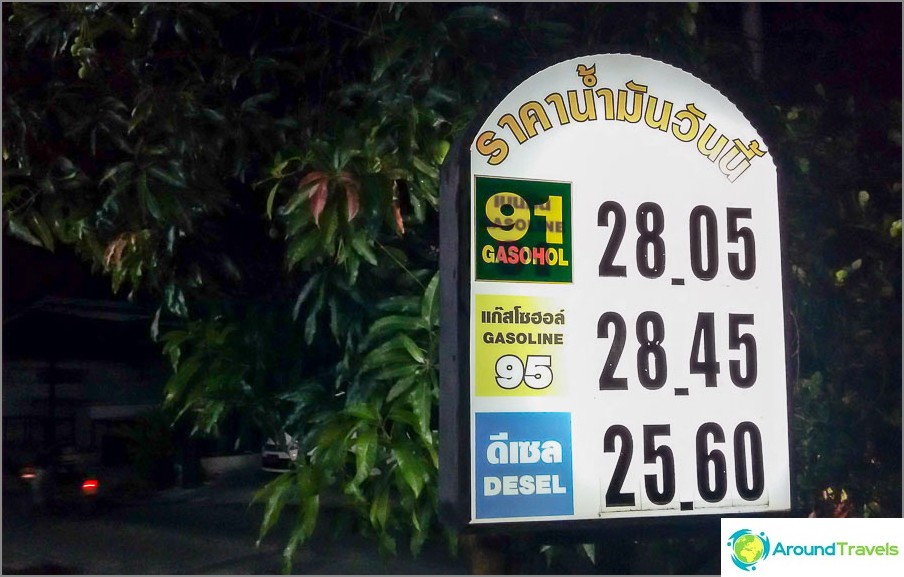 Prices at Tesco Supermarket in Thailand
All prices are in the photos, so in addition to write something unnecessary. What is not clear, ask in the comments. Let me remind you, we already have posts on the blog about supermarkets in general, about minimarkets 7/11about that what to feed the baby and how to find russian foodand post pro monosodium glutamate.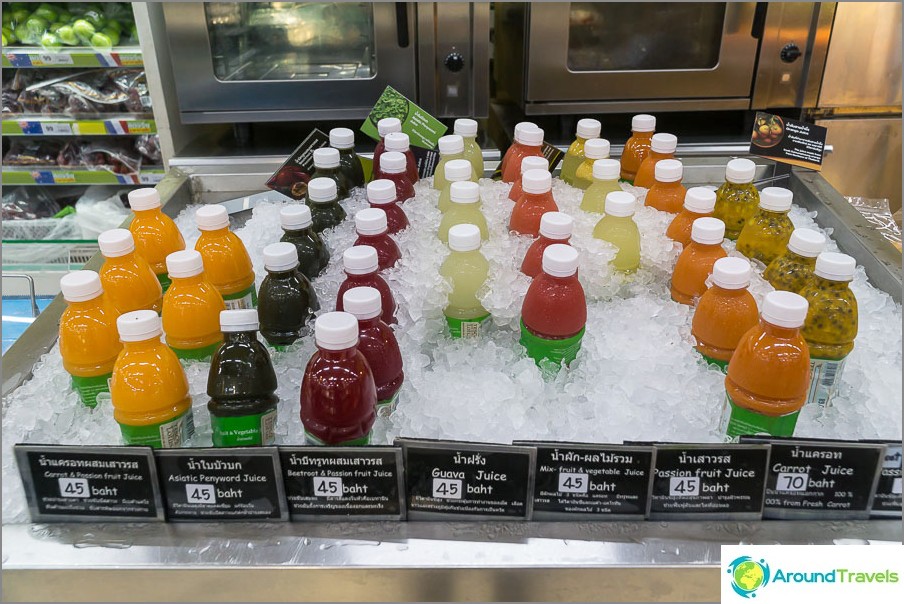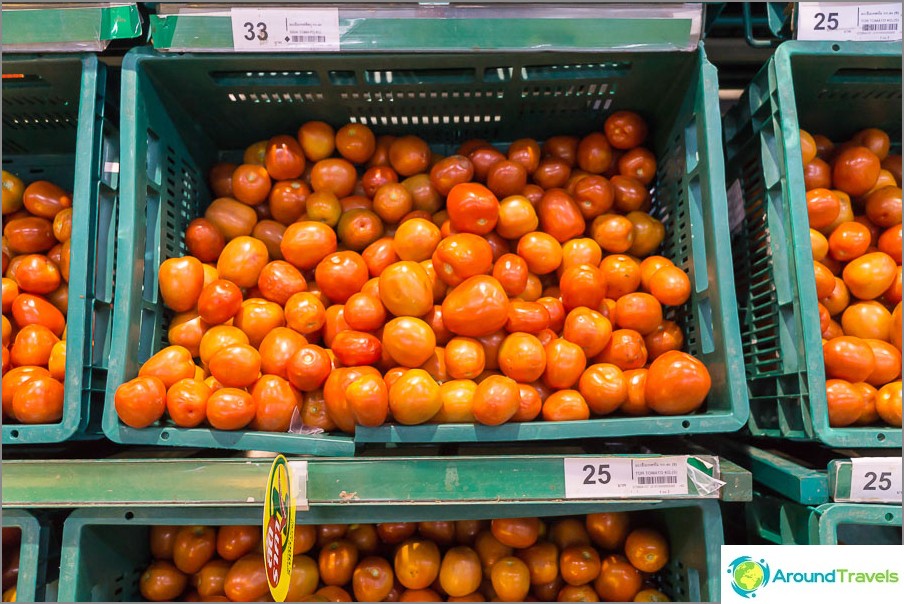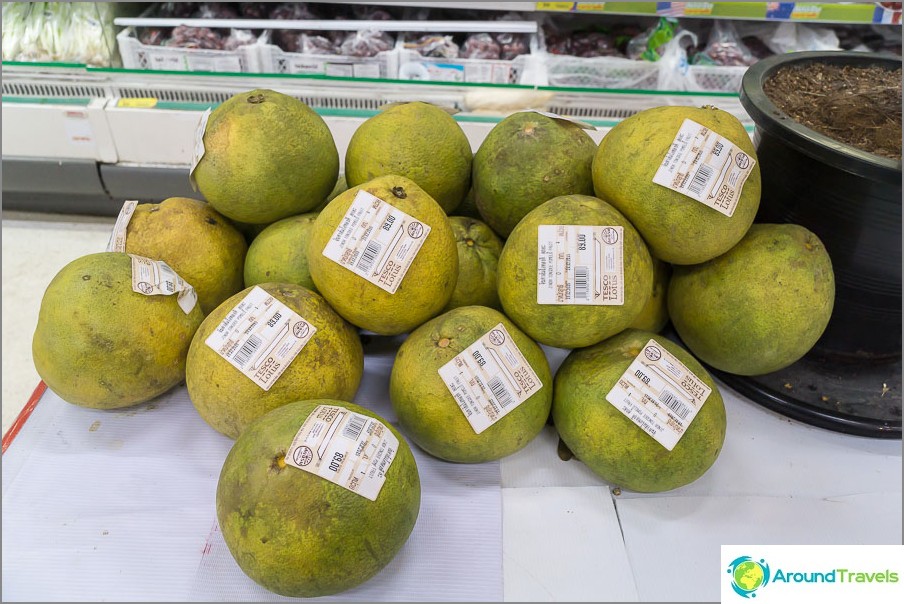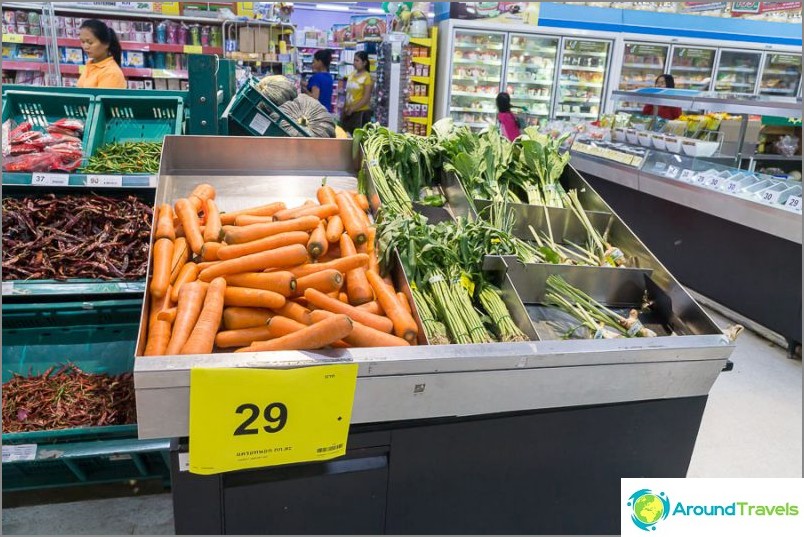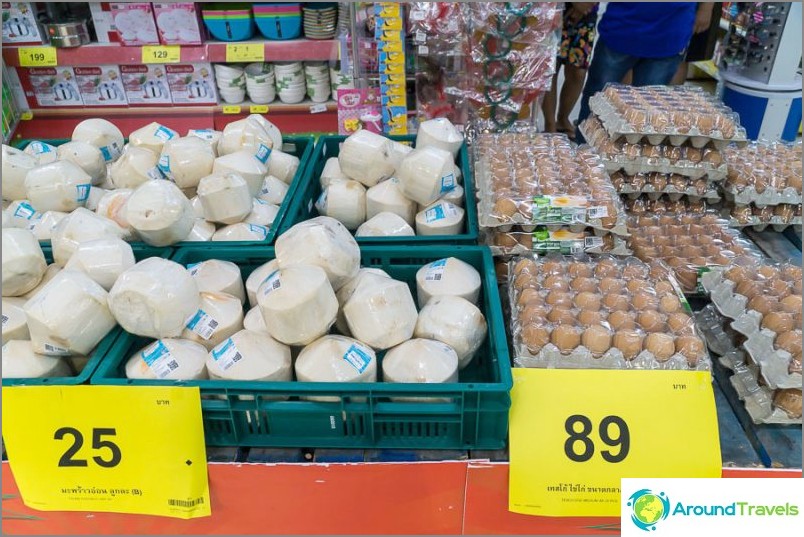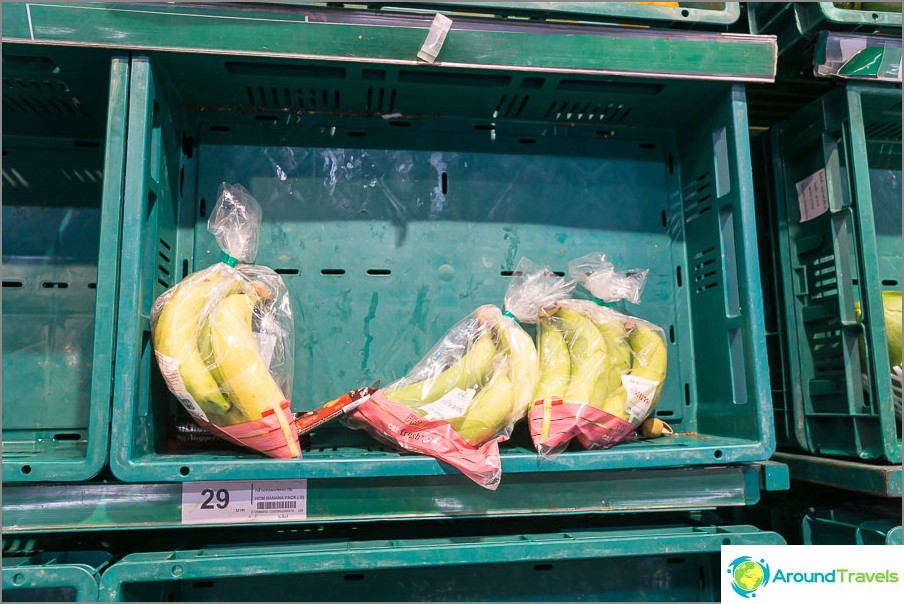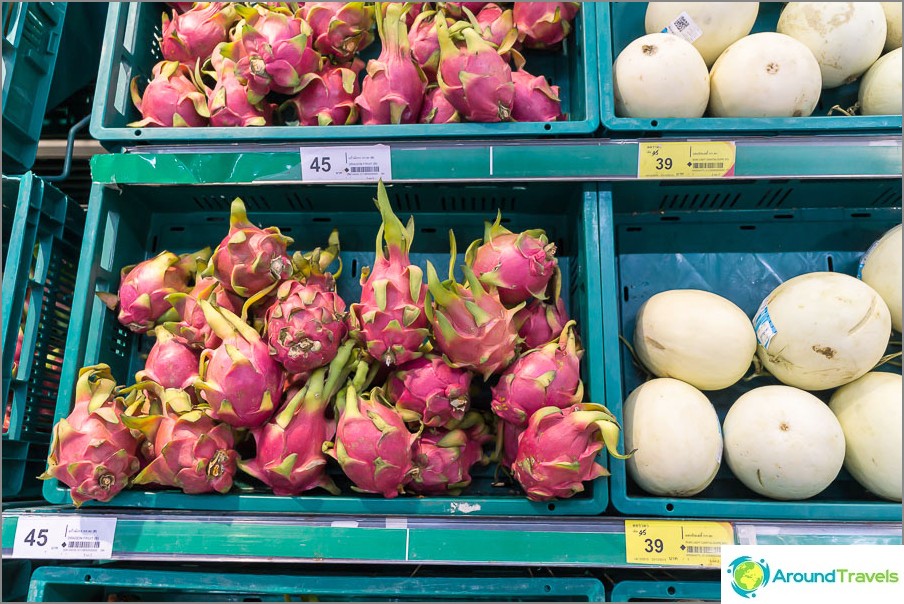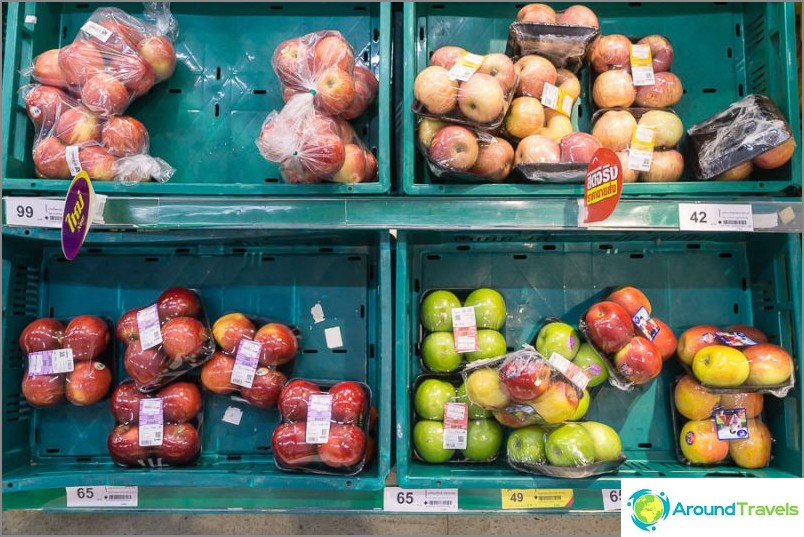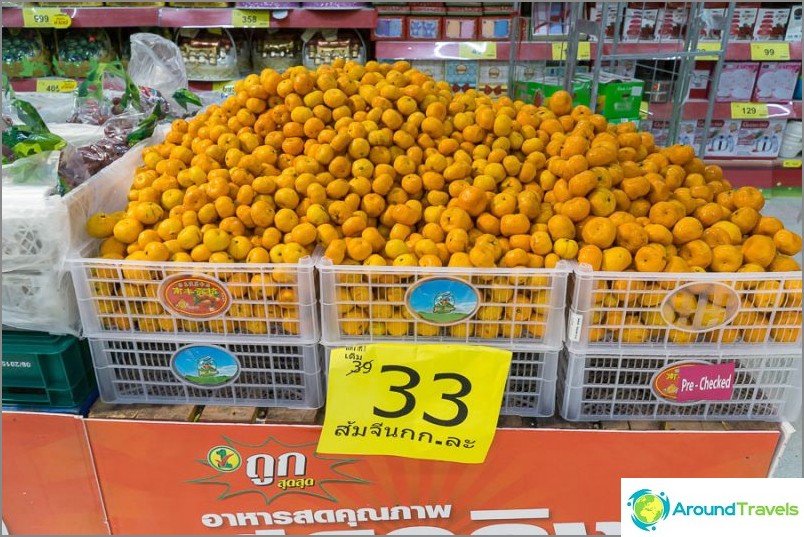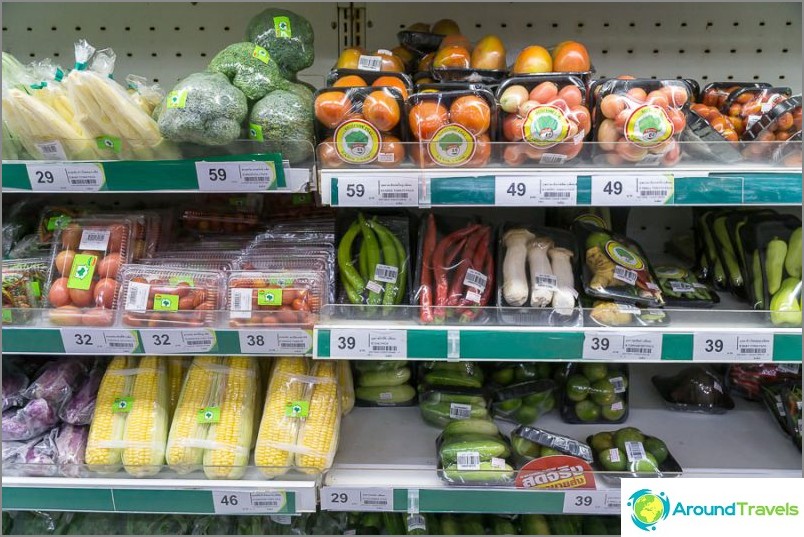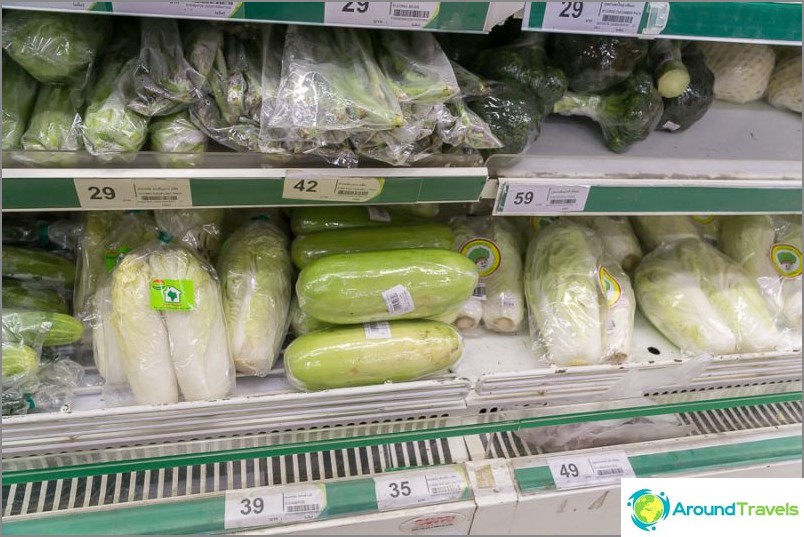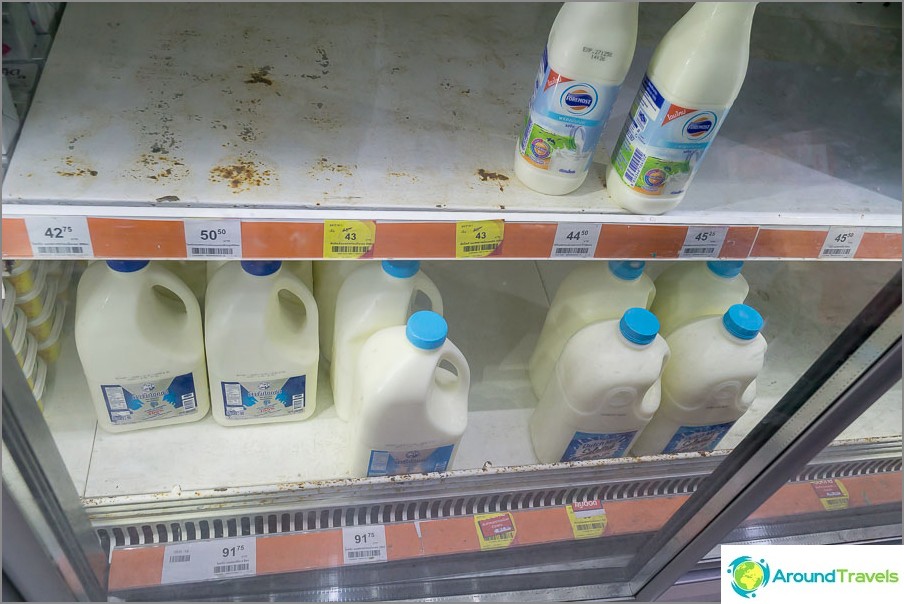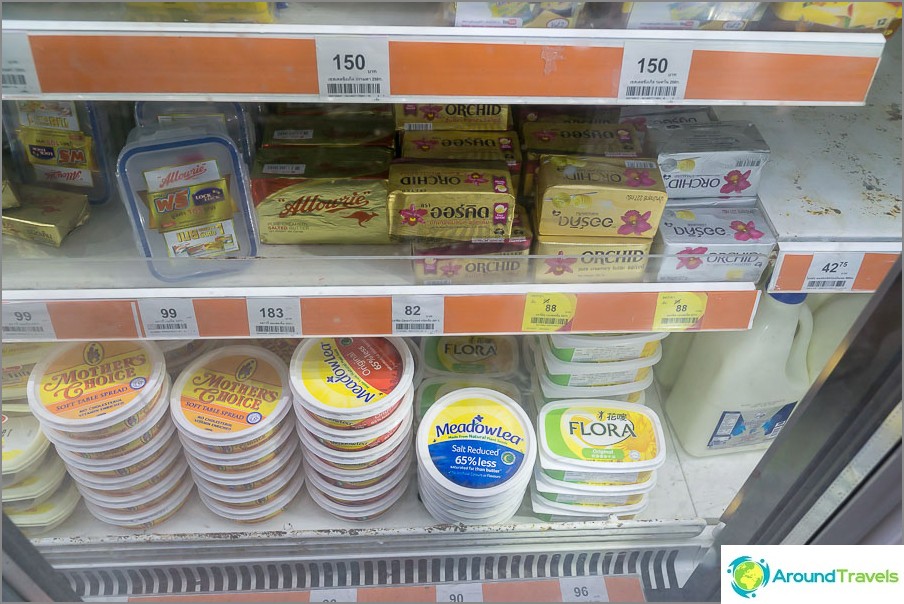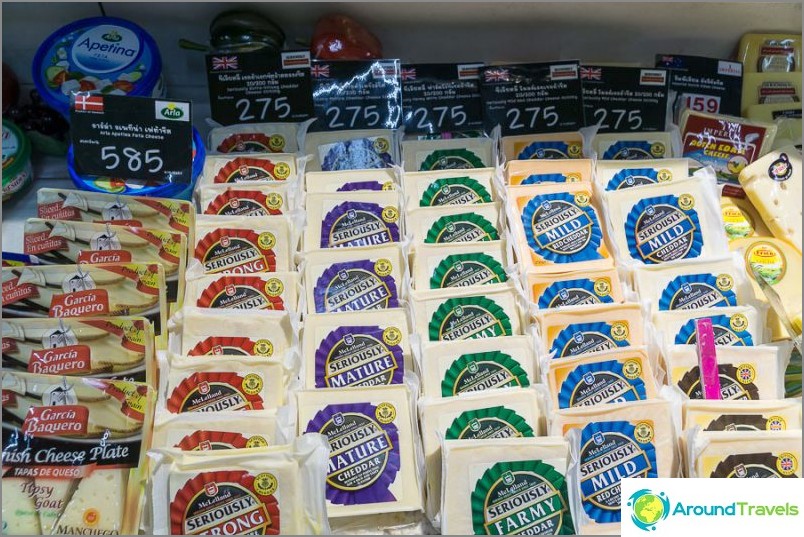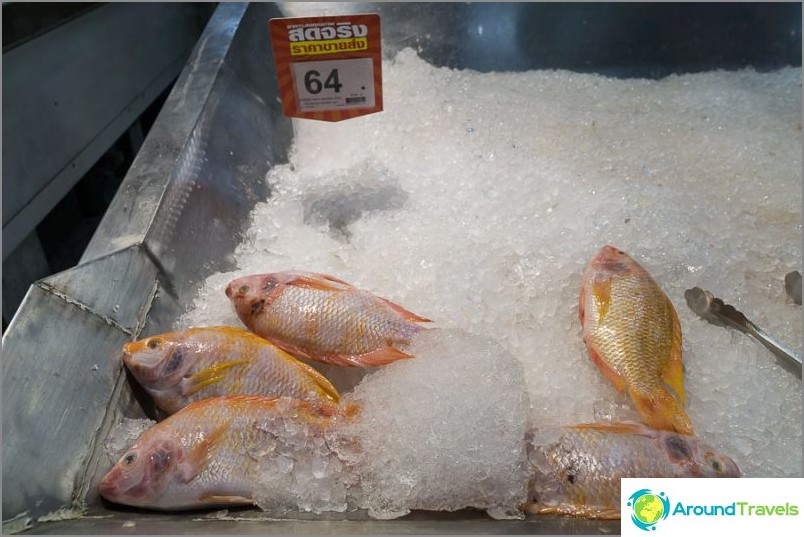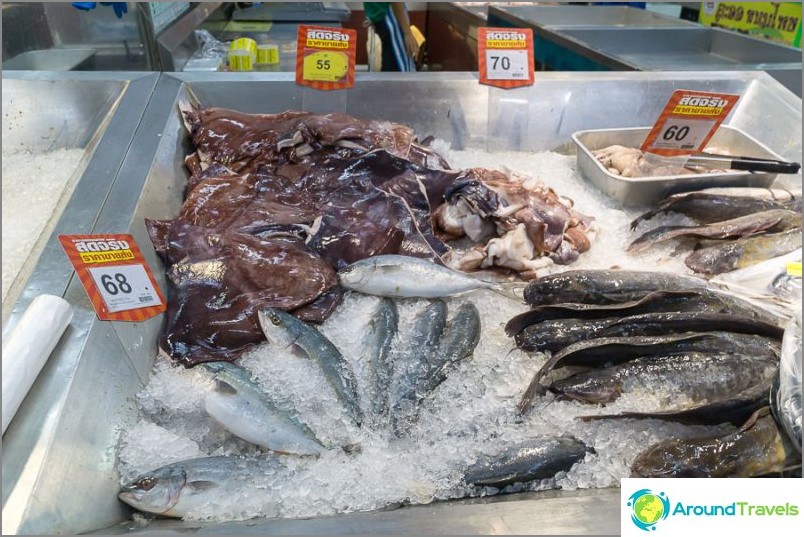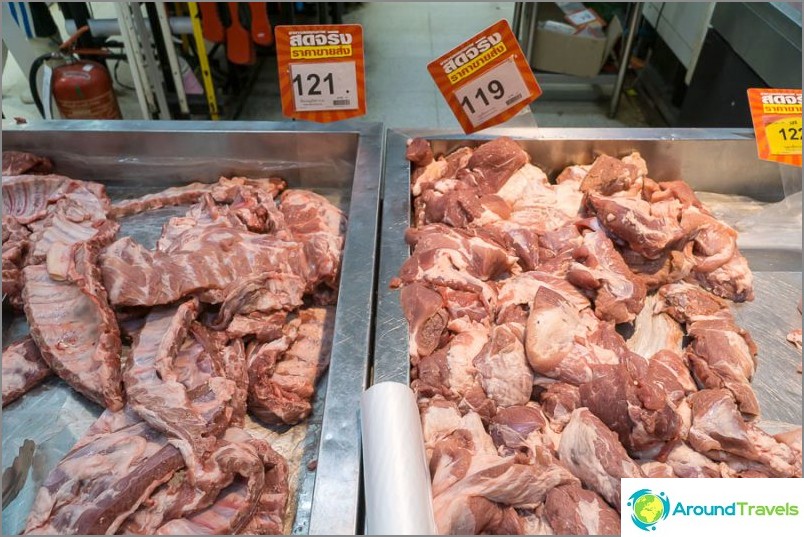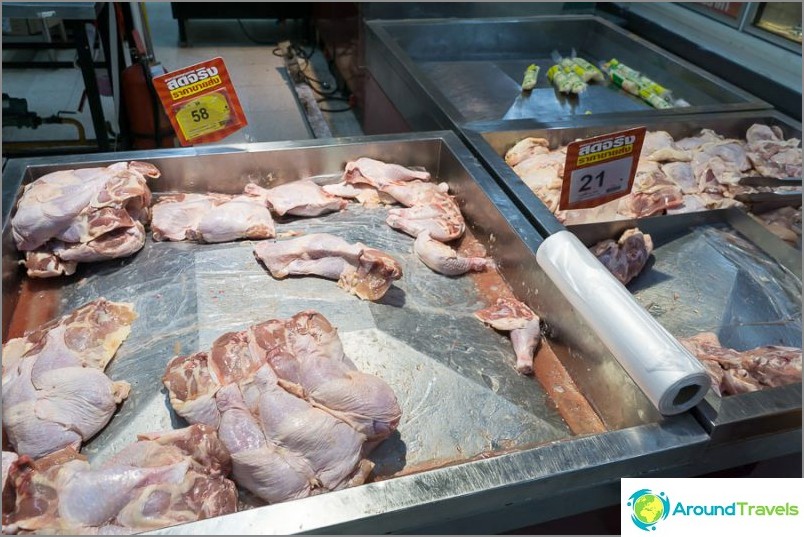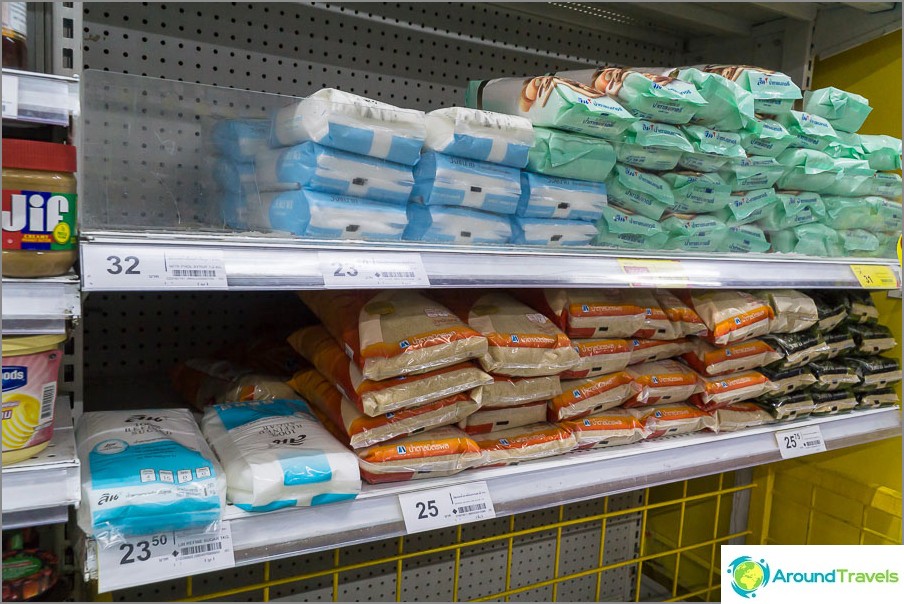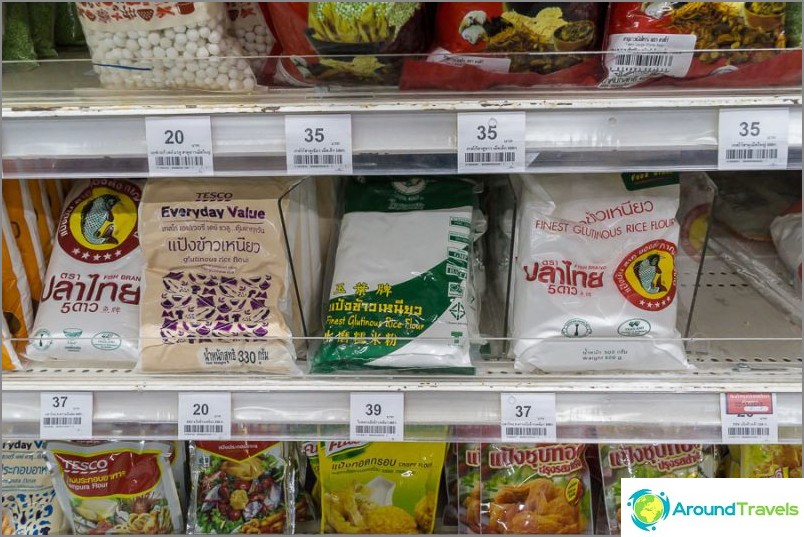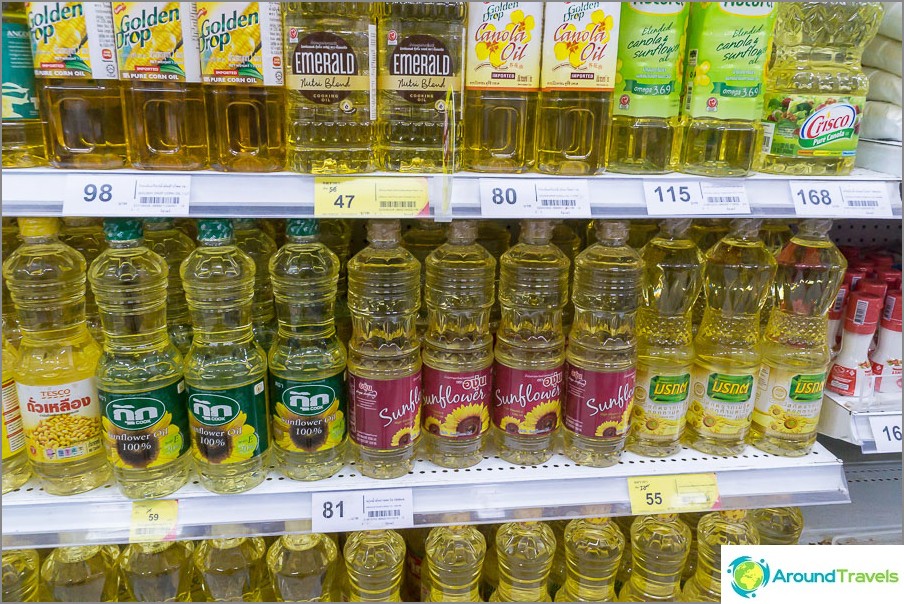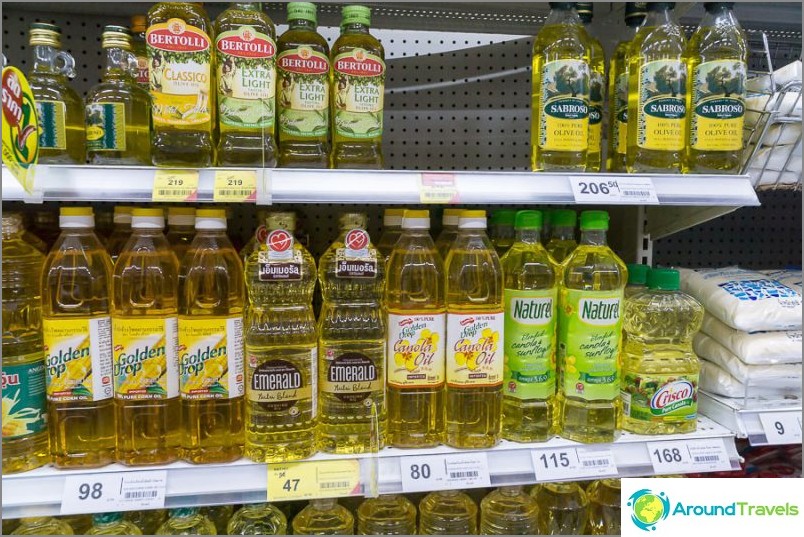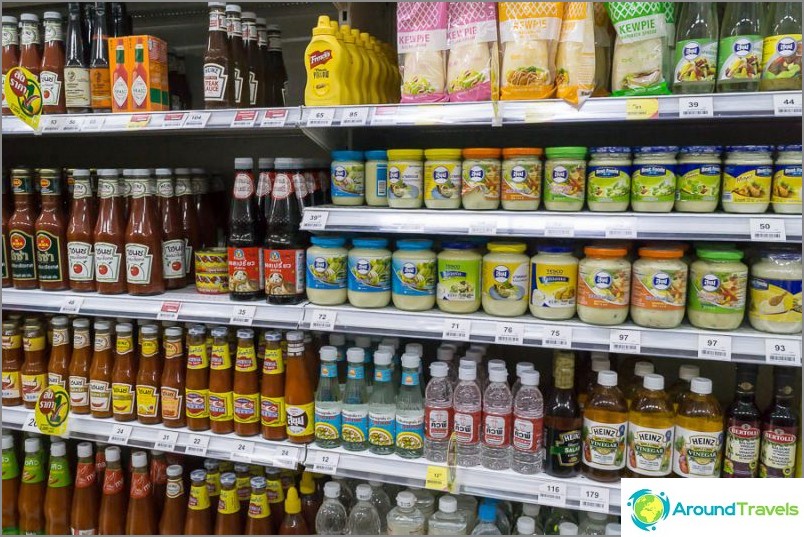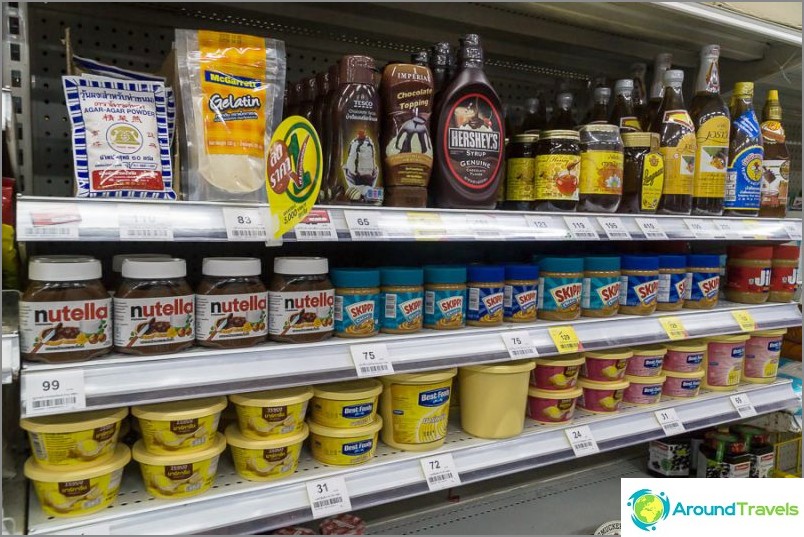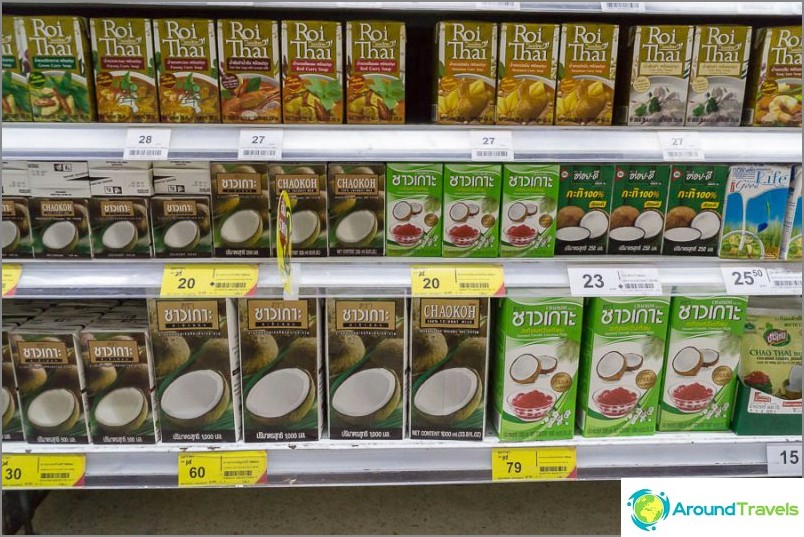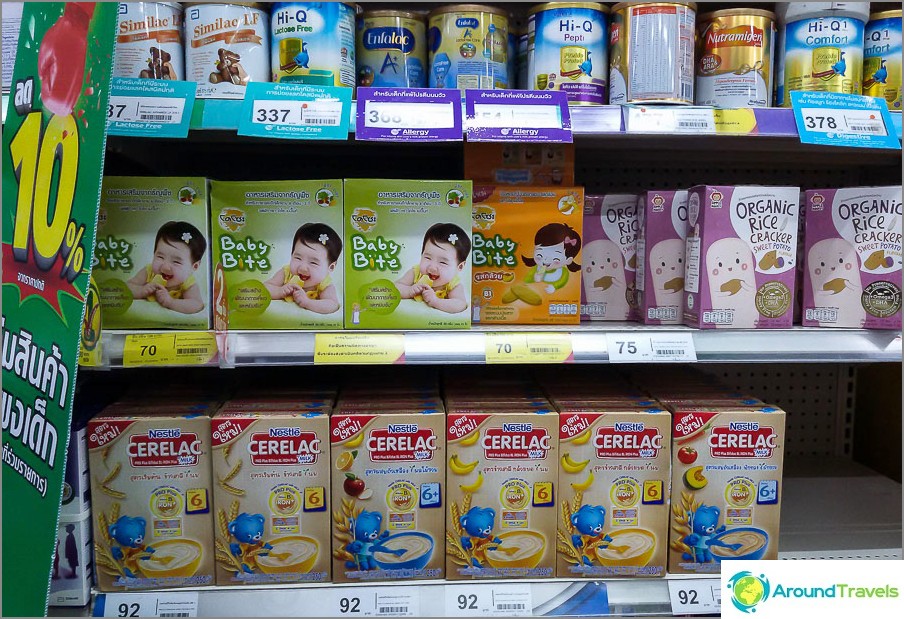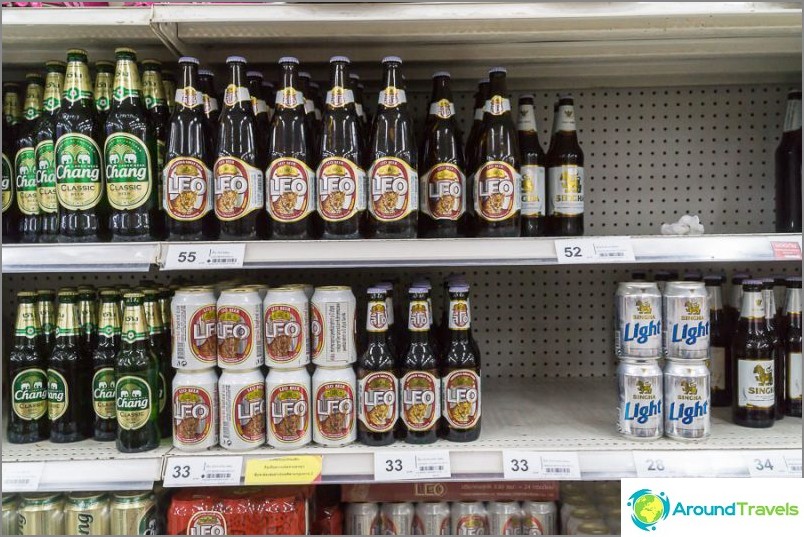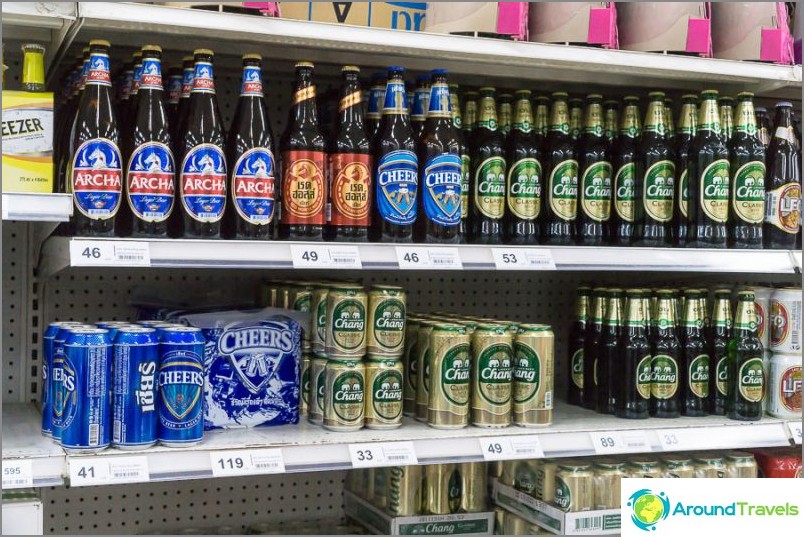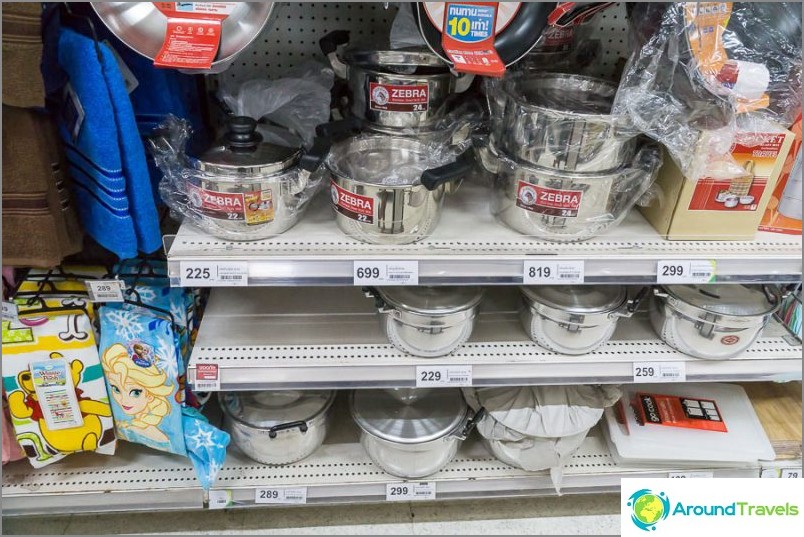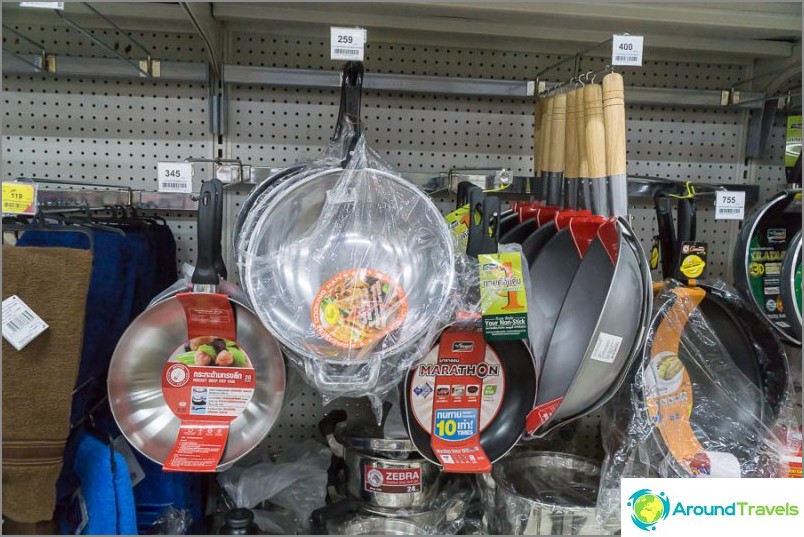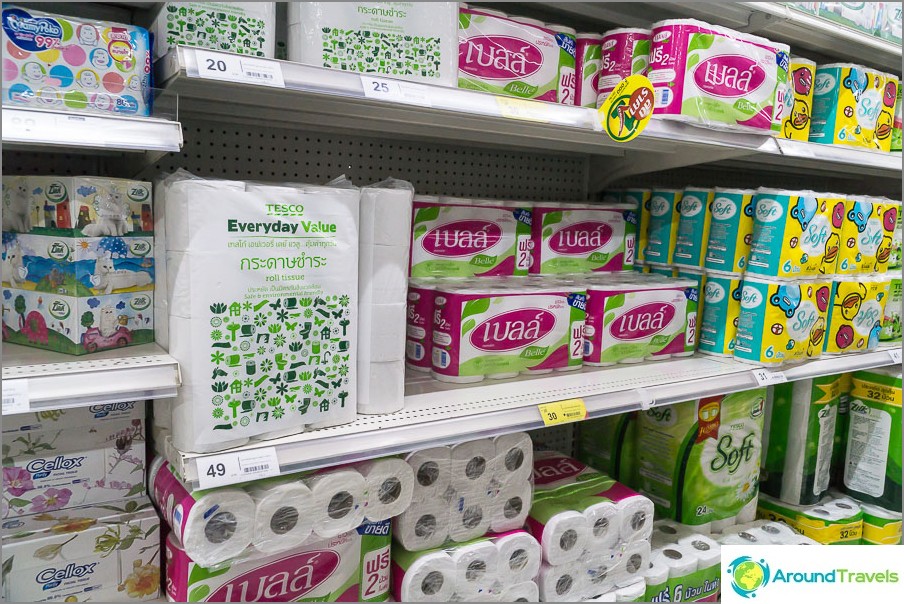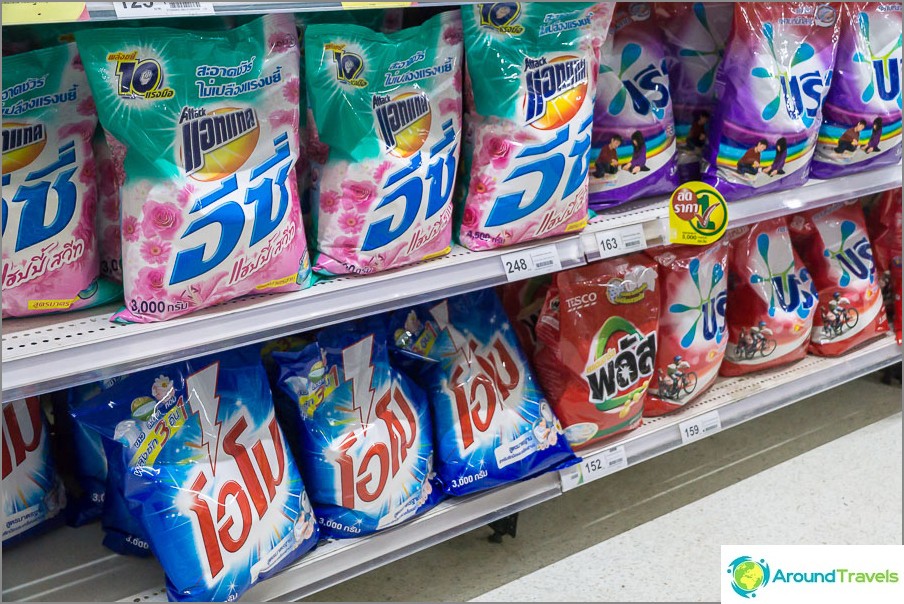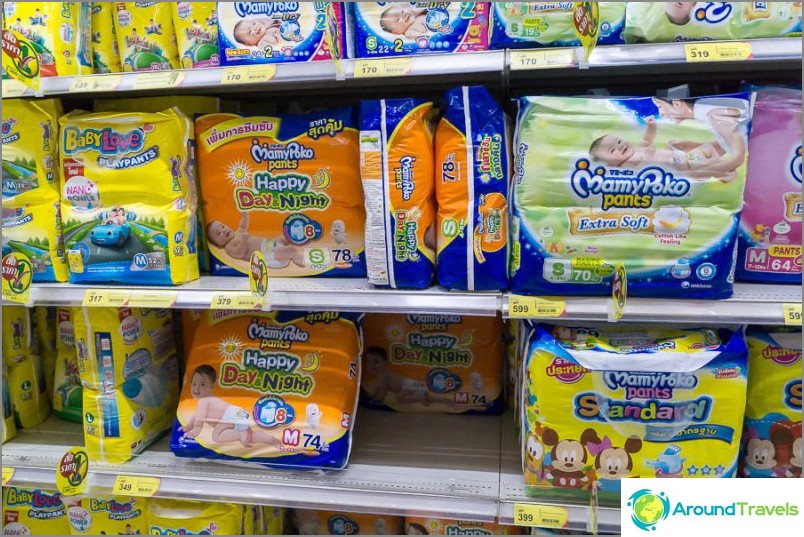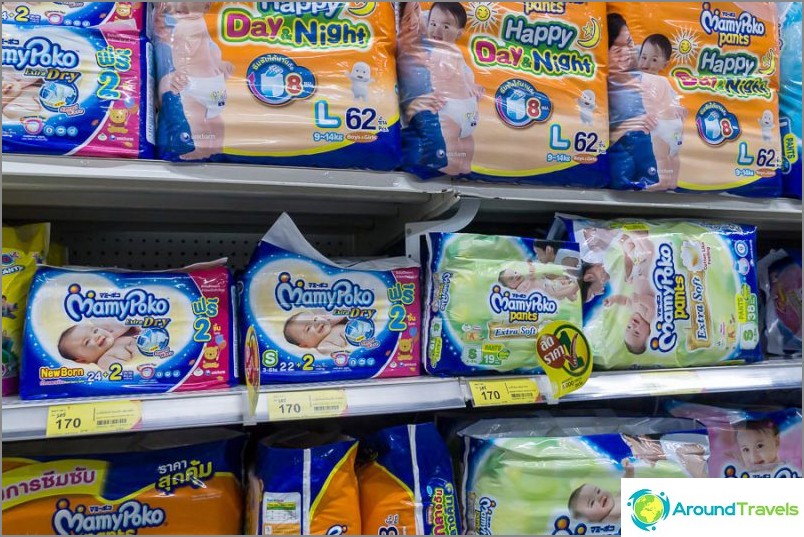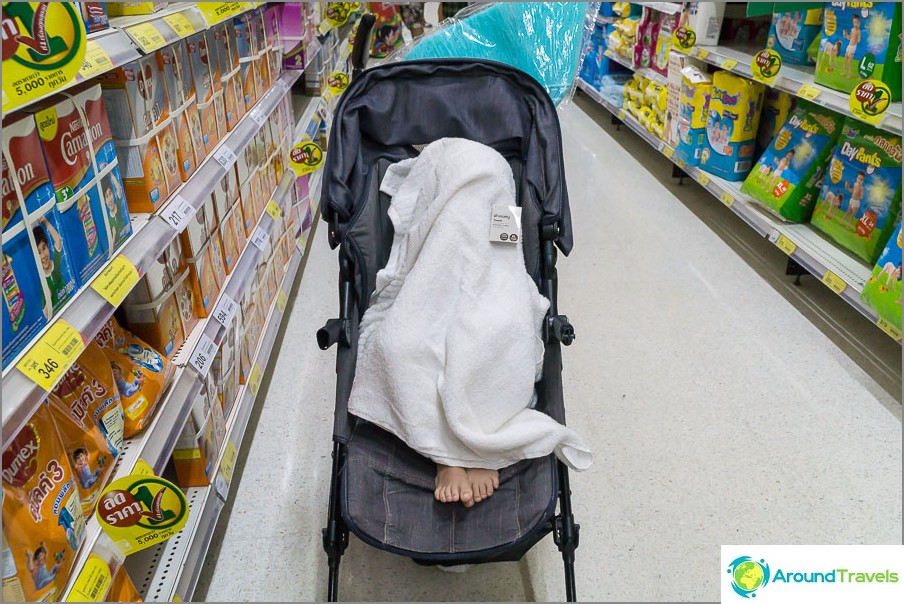 With our last visits, the mango was not in Tesco. But a week ago we bought it there for 100 baht / kg. Just forgot to take a picture of oatmeal, it costs 40-50 baht per 500 gr.
Ordering Tesco products from home
In this winter, we decided to try ordering food fromTesco home This is quite a handy thing, the benefit of our delivery is free, and the prices are the same. Delivery is not in all regions, but we have in Phuket. The only hitch is with the address, because we live on an incomprehensible street, and the addresses in Thailand are rather confused. I hope the delivery will get to us and then we can write about this post too. Although it's pretty simple there, the main thing is to find out the address from the host, it will be required for registration. UPDATE. I wrote about the delivery in the post - Delivery from Tesco - instruction.
And if there is something in my photos, you can always go to the Tesco online store site and see the prices there, everything is the same.
P.S. If someone else needs from the prices, write. If I know, I will answer. In Big C, the price tags are about the same. Soon I will go to the Central Festival, but I don't think that shopping there makes up the bulk of the wintering budget.
Life hacking 1 - how to buy a good insurance

Choosing insurance is now unrealistically difficult, so to help all travelers, I compile a rating. To do this, I constantly monitor forums, study insurance contracts and use insurance by myself.

Life hacking 2 - how to find a hotel 20% cheaper

First, choose a hotel on Booking. They have a good offer base, but the prices are NOT the best! The same hotel can often be found 20% cheaper in other systems through the RoomGuru service.

Discount hotels