How to write this city correctly in Russian, I'm up toI still do not know whether Kamphaeng Phet or Kampeng Pet, but to say it correctly is not at all realistic. How many times did not try, the Thais understood only times from the tenth, where I needed a ticket, I had to explain with my fingers and show the map.
Since this city is not particularly known amongRussian travelers, about him there is almost no information in RuNet. In English there, you need to look for according to Kamphaeng Phet. So, I traveled from Bangkok, so I will tell you how to do it from him. Although, of course, you can get from any city, just with transfers, the main thing is to get to Pitsanulok first. But, from large cities, there are probably direct routes or cross-cutting ones.
The content of the article
Kampeng Pet City
The city is really big, but at first it's notit seems. There are several markets, Big C, a park near the river. The only problem for us travelers is the almost complete absence of English-speaking Thais, although there are some English menus in the cafe, or usually they call someone who knows a few words in English. Prices are still imputed for food, especially if it is Thai food to order, such as Pad Tai.
What I didn't like here is greatnumber of dogs. Never before have I seen such things in Tae, some evil ones, but only late in the evening, for they sleep somewhere during the day and cannot be seen. Although they are not in the whole city, but only on certain streets.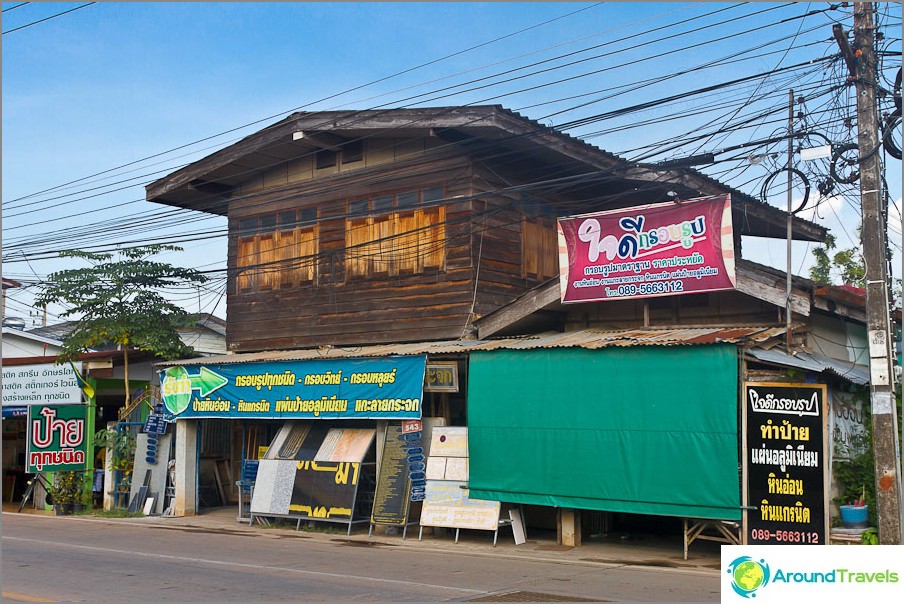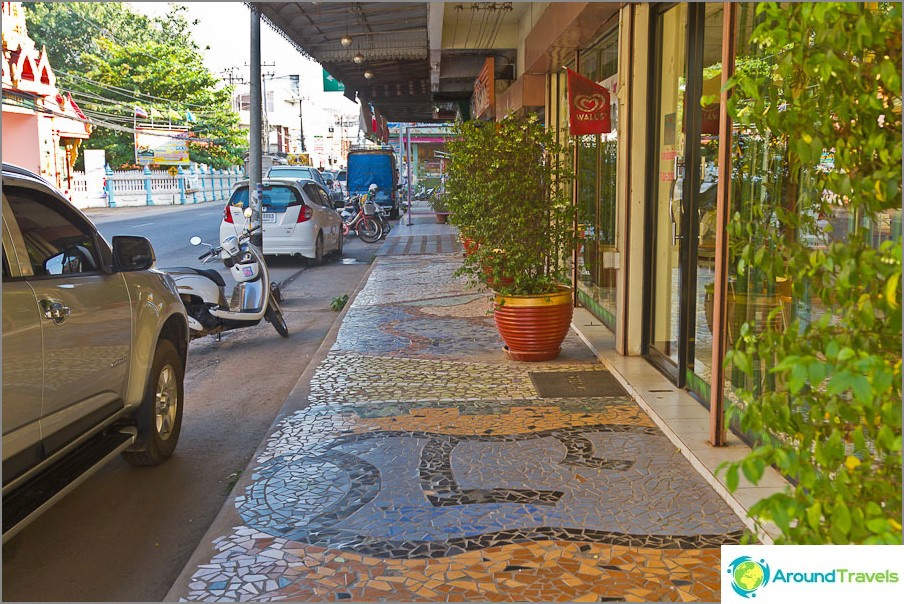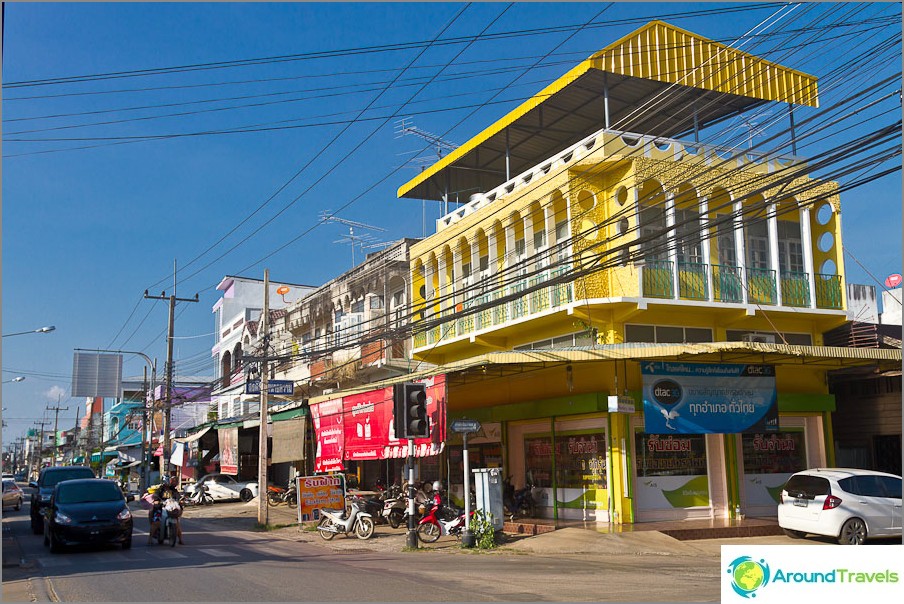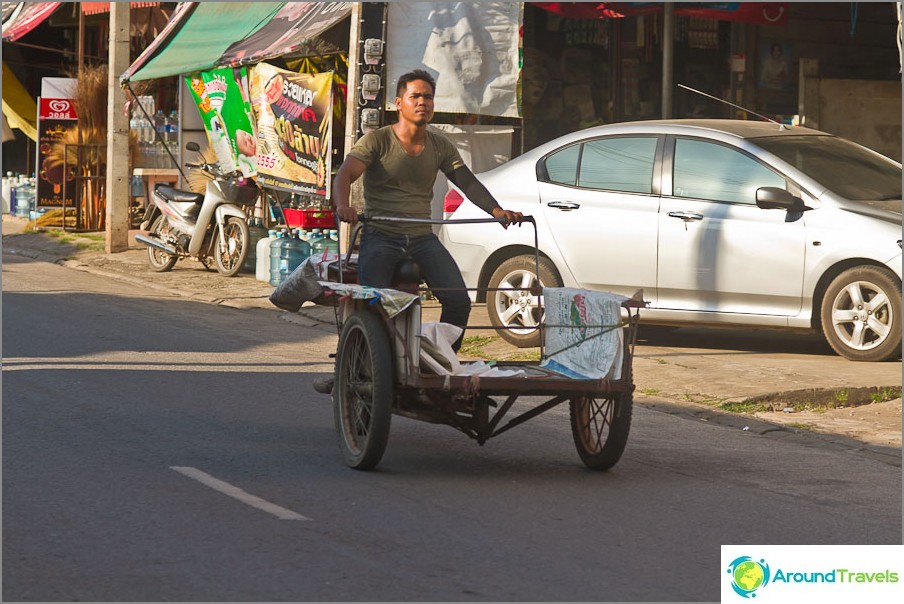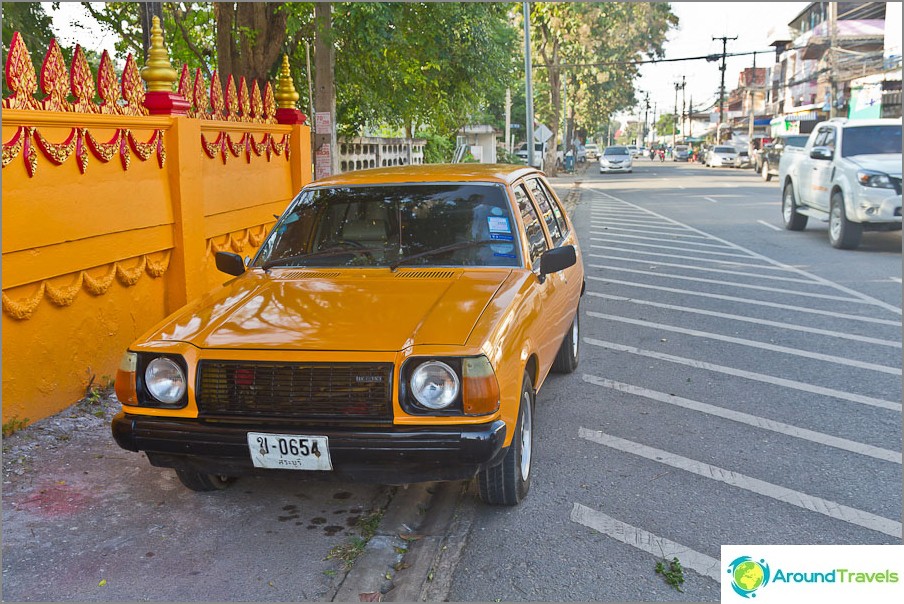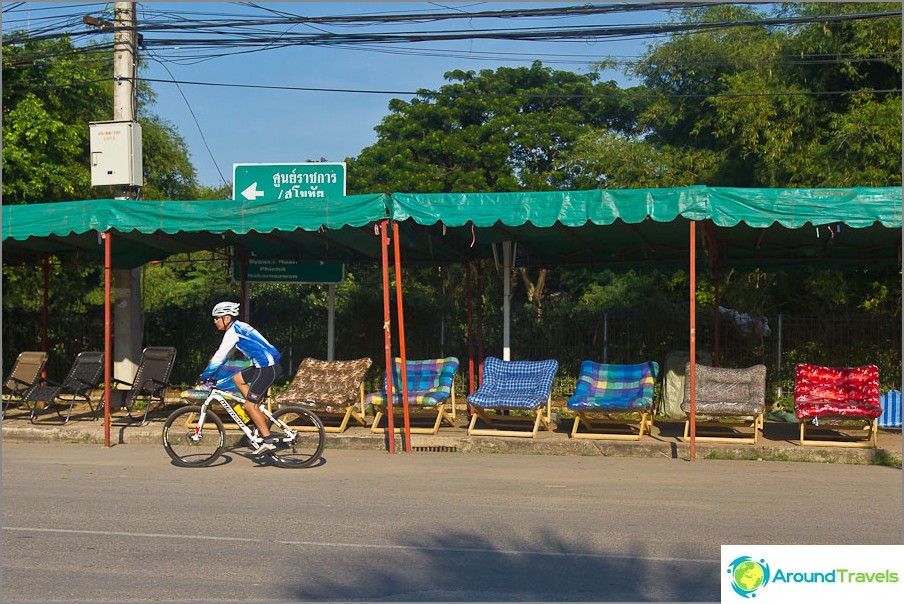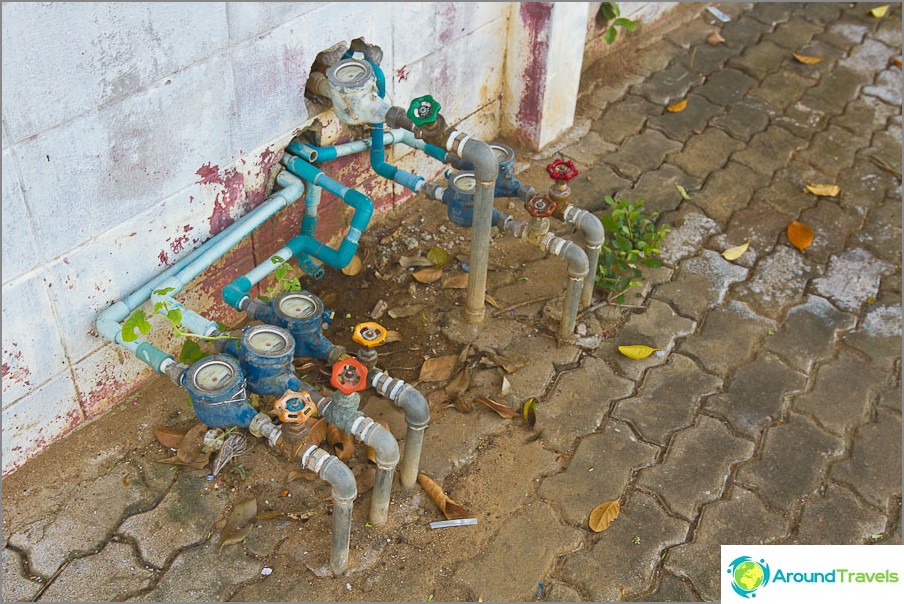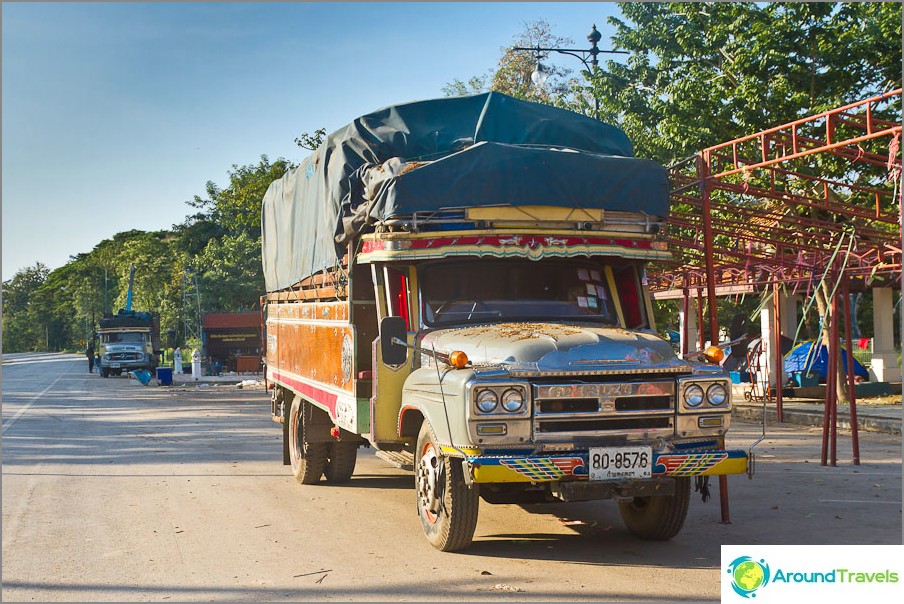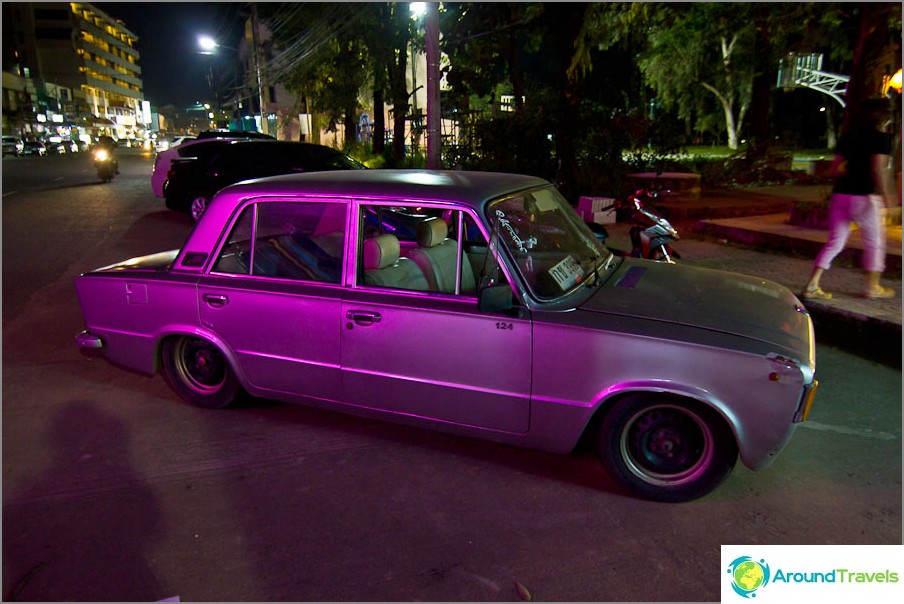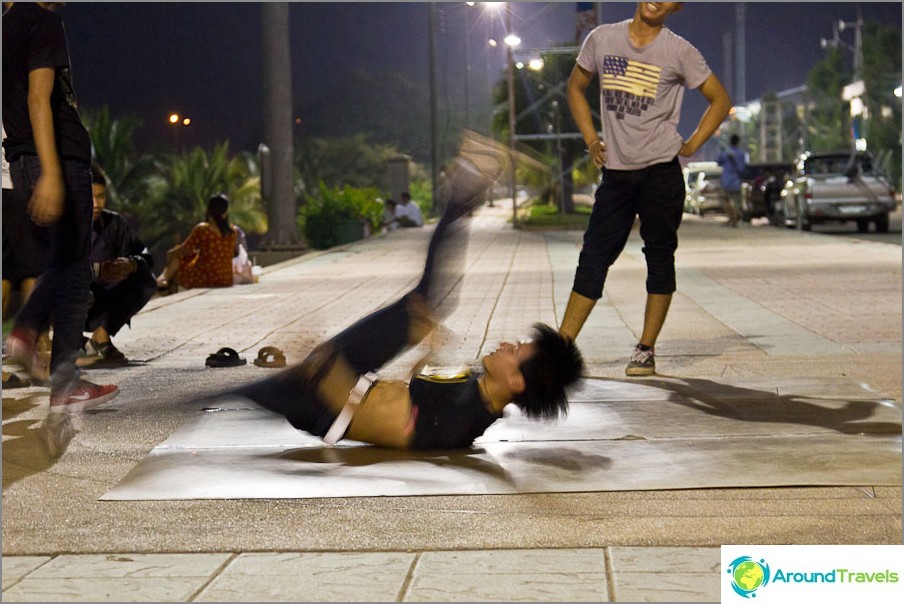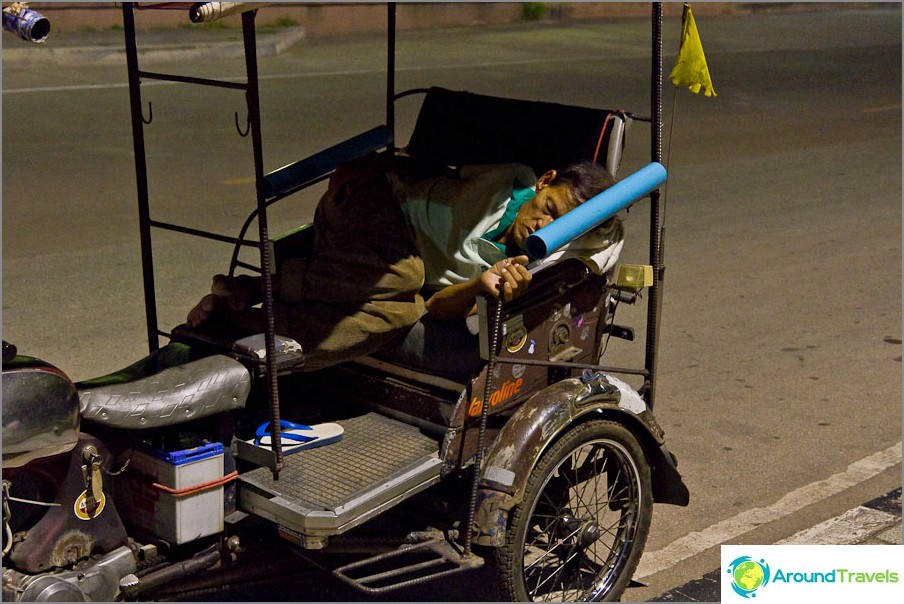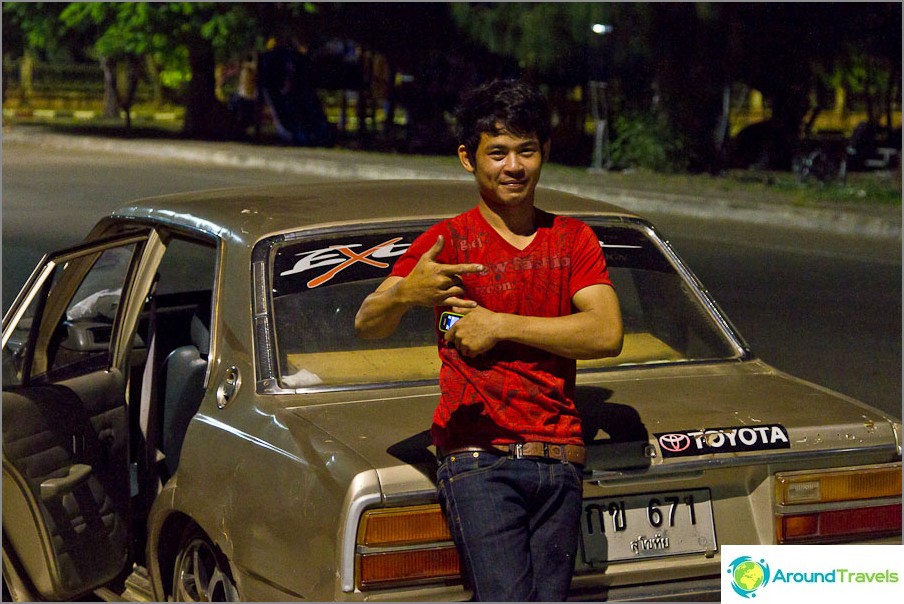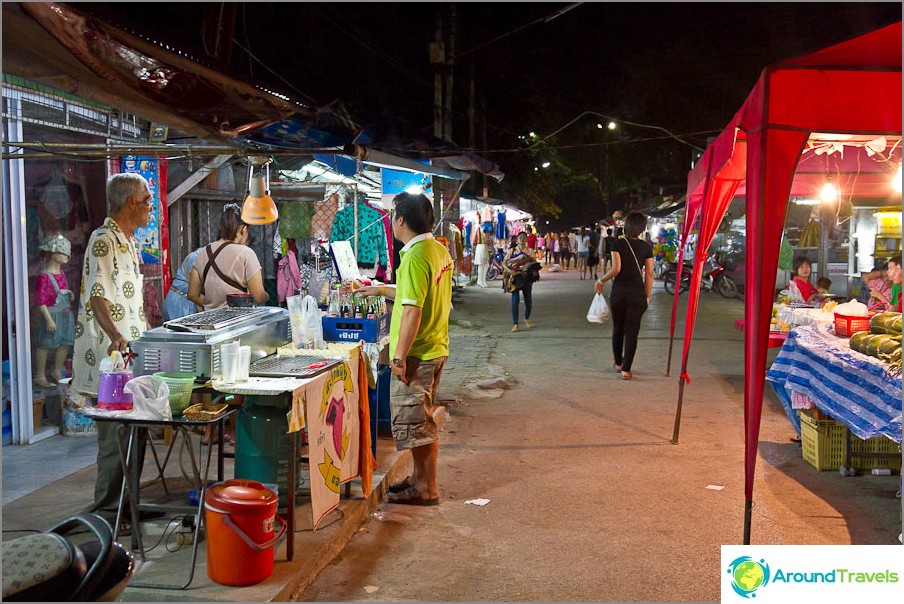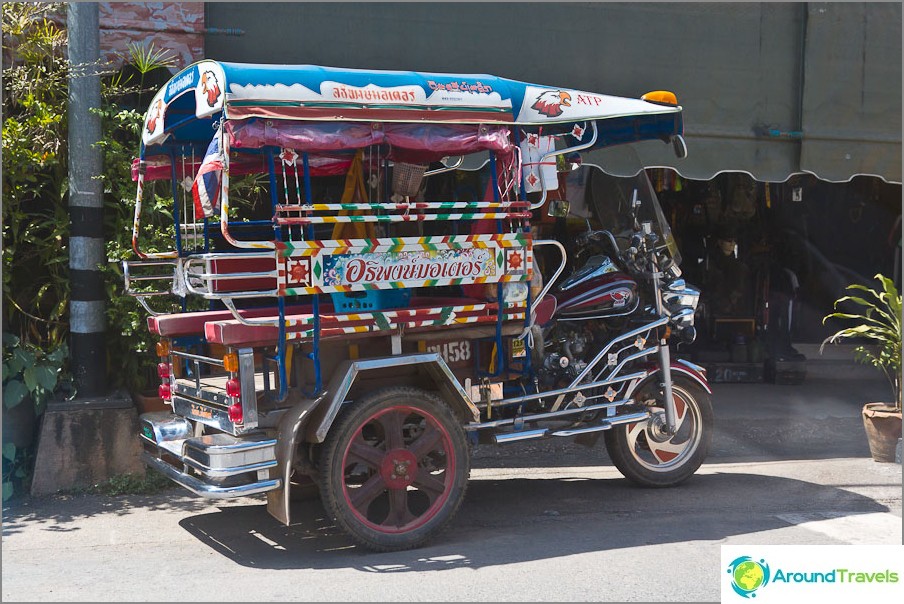 Orientation in the city is easiest from the circularcrossroad, which is located immediately after crossing the river bridge, if you go from the bus station. Next to it is the European cafe Coffee Today, only there is nothing but pastries and coffee, the prices are relatively high, but there is free wifi.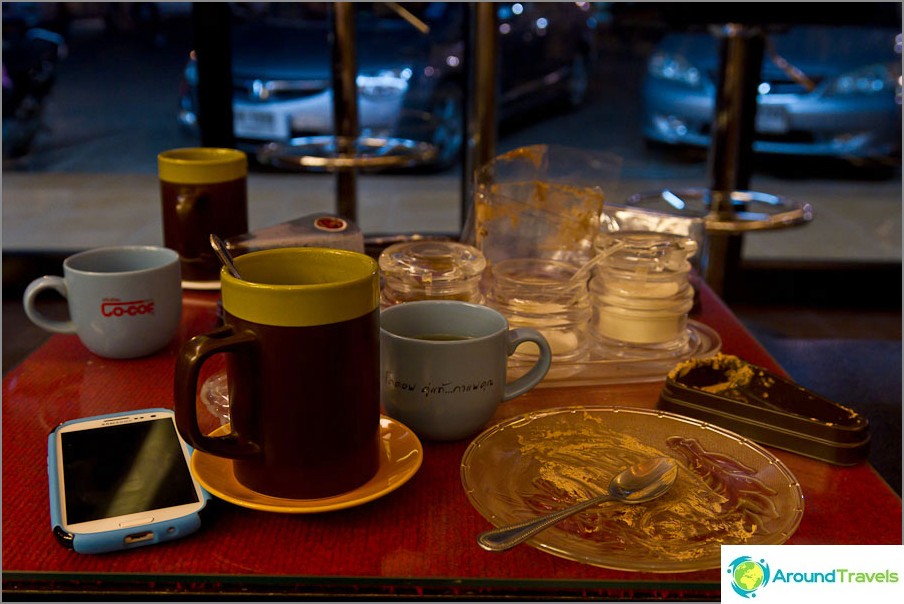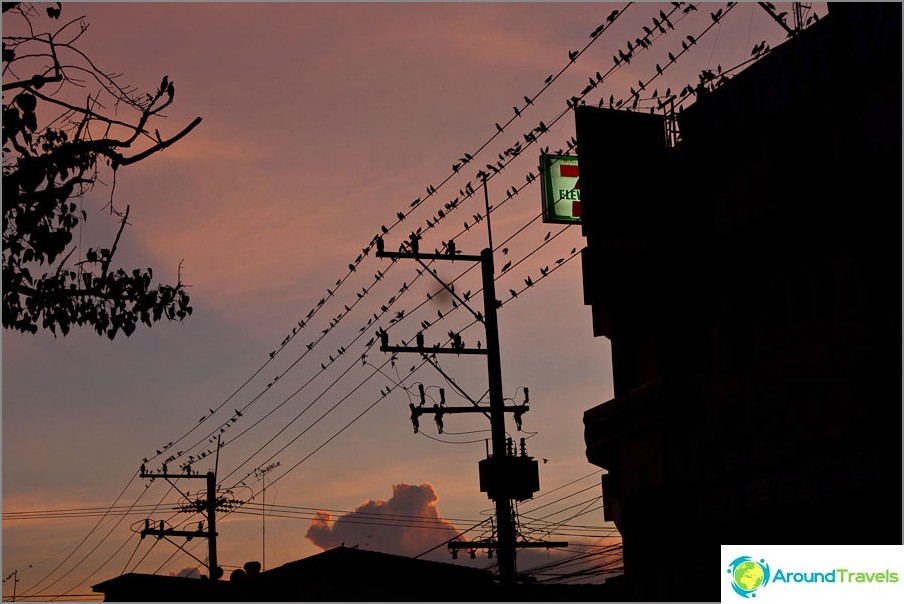 What to see in Kampeng Pet
- Historical Park Kampeng Pet
- Khong Lan National Park
- Khlong Wang Chao National Park and its neighbors. I was not there, so I can not say anything.
- Hot Springs just do not look, only if you like to take hot baths.
How to get to Kampeng Pet
Buses to Kampeng Pet run with Mo Chit BusTerminal (North Bus Station). The cost of a bus ticket from Bangkok to Nakhon Sawan is 160 baht, and to Kampeng Pet ~ 200 baht. The journey takes 5-6 hours (to Nakhon Sawan 4-5 hours). C Nakhon Sawan go also mini-bass every half hour or hour to Kampeng Pet for 100 baht, go fast, about 1.5 hours.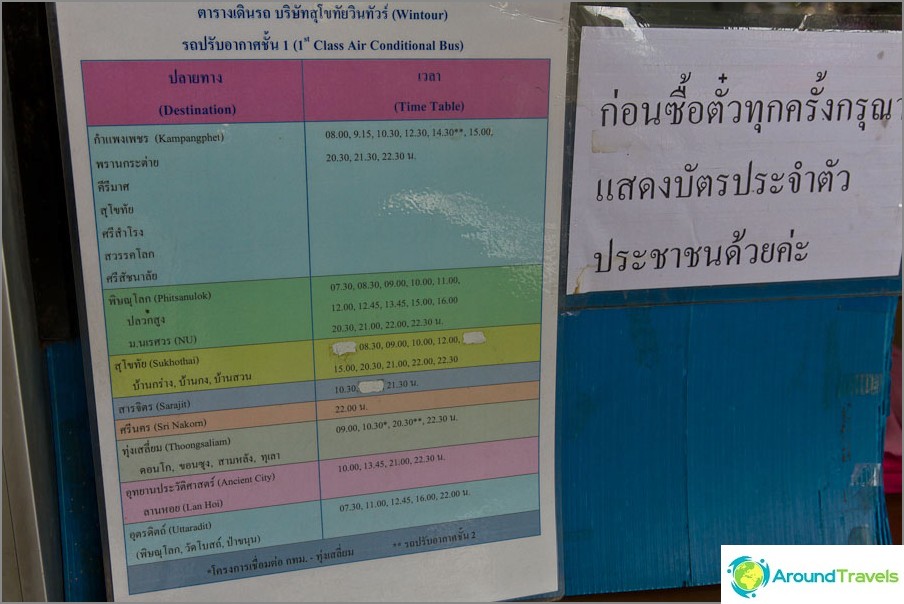 Nakhon Sawan I mentioned here for a reason. I had to go through it, because I did not go in the morning, but in the middle of the day (buses to Kampeng Pet less often go), and already in the evening I did not want to go. So I took the bus to Nakhon Sawan, and decided to spend the night on the way. If you just go the same way, then here is my article to help Nakhon Sawan City or where it stops on the way to Kampeng Pet.
Journey to Songteo in Kampeng Pet - 20 baht.
Where to stop and the complexity of communication
My principle is to walk and look for what Ineed to, in the end worked and this time, hooray! Although the difficulties began at the bus station, when it was necessary to somehow get to the city center. Nobody speaks English, even at the bus station in the window with the proud English inscription Information. Tukukera themselves do not jump, apparently afraid of communication.
Walked 3 hotels and eventually found very nice but thai hotel and cheap at the same time. Then he continued to walk and came across a French woman who casually mentioned the guesthouse at where she was staying and where they spoke English. It's good that I guessed to take a picture of the map in her hands, and then with the help of this photo, a google map and my deduction, I figured out where this guest house is. After that, walking into it and came. And, oh, praise to all the gods, I learned everything that I need about the historical park and national park. It also turned out to be decent housing, colorful and backpacking, as well as bike and bike rentals. Guest is called Three j guesthouse.
Hotels in Kamphaeng Pet can also be searched for RoomGuru, there you can immediately see all the hotels in all basesexisting reservation systems. This is true, because there are very few hotels here, and there are some in one database, some in another, you are looking to look.
Life hacking 1 - how to buy a good insurance

Choosing insurance is now unrealistically difficult, so to help all travelers, I compile a rating. To do this, I constantly monitor forums, study insurance contracts and use insurance by myself.

Life hacking 2 - how to find a hotel 20% cheaper

First, choose a hotel on Booking. They have a good offer base, but the prices are NOT the best! The same hotel can often be found 20% cheaper in other systems through the RoomGuru service.

Discount hotels