Addition to the previous post about lake cheo lanI can not fail to mention a separate place - the dam andPark, which are very close to the pier on the lake. I don't know if they attend them with organized trips from Phuket, but if you go independently and on your own transport, then you should stop by. The views there are no less beautiful than during the boat ride itself, and for free. Here are some photos from there, so to say a little beauty.
Ratchaprapa Dam and Prapapir Pavilion
Lake Cheo Lan formed due to the damRatchaprapha Dam, so it was interesting for me to look at it, 94 meters high and 761 meters long as it does. On Google Maps, by the way, the dam is not at all marked there (at the time of writing the post), where it actually is, which confused me a little when preparing for the trip. So you can focus on the point on my map, there is a pavilion marked with an unpronounced name (Praphaphirom Pavilion), in fact, in this place there is a small park, and the dam is right next to it. On the spot, do not get lost, there is one road, longer to explain. It's funny that the road goes straight along the dam, you can completely drive it if you have time.
I remind you all the information about the Khao Sok National Park and the lake in this post.
Maybe I was so lucky, but it was very beautiful. Highly! It had just rained (during the shooting, he charged again) and all the colors around were bright, saturated, photoshop was resting. Plus, the clouds descended a bit and the sun was about to set, which also gave its shade. Perhaps in a different weather or season, the place would be less beautiful, but I would still recommend poking in.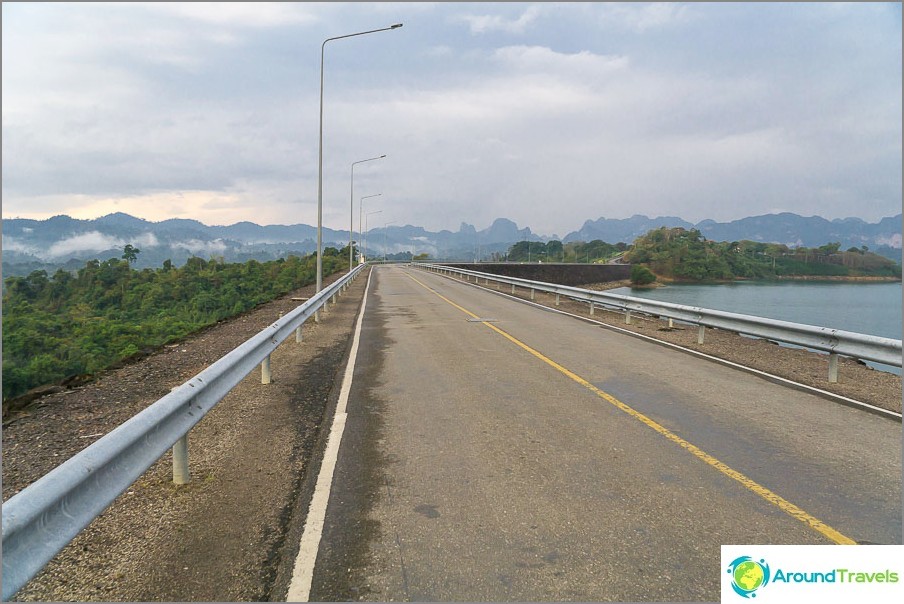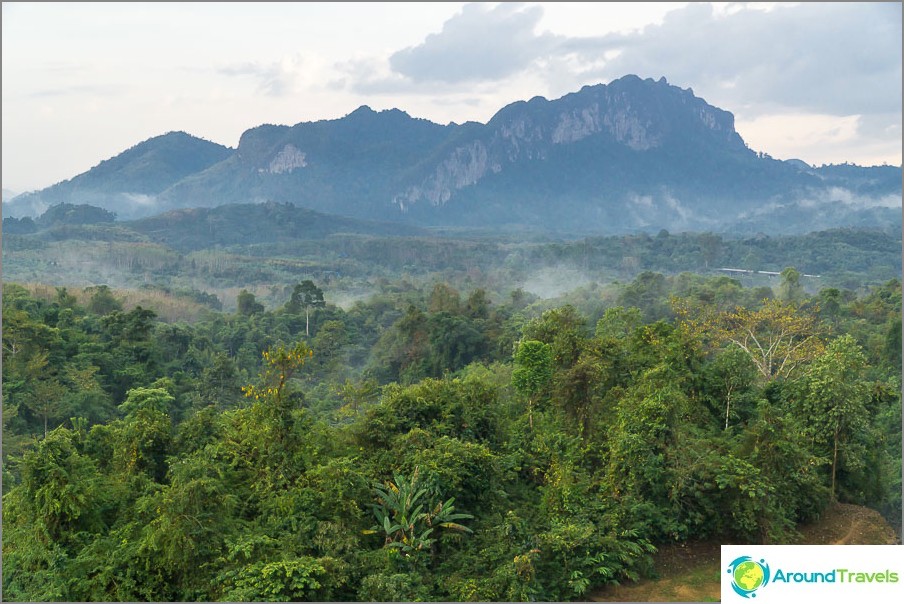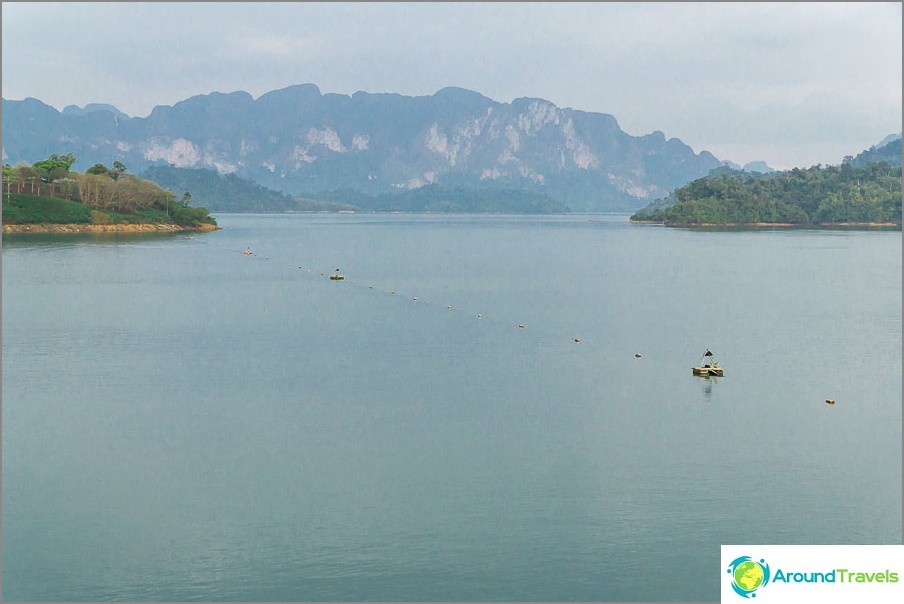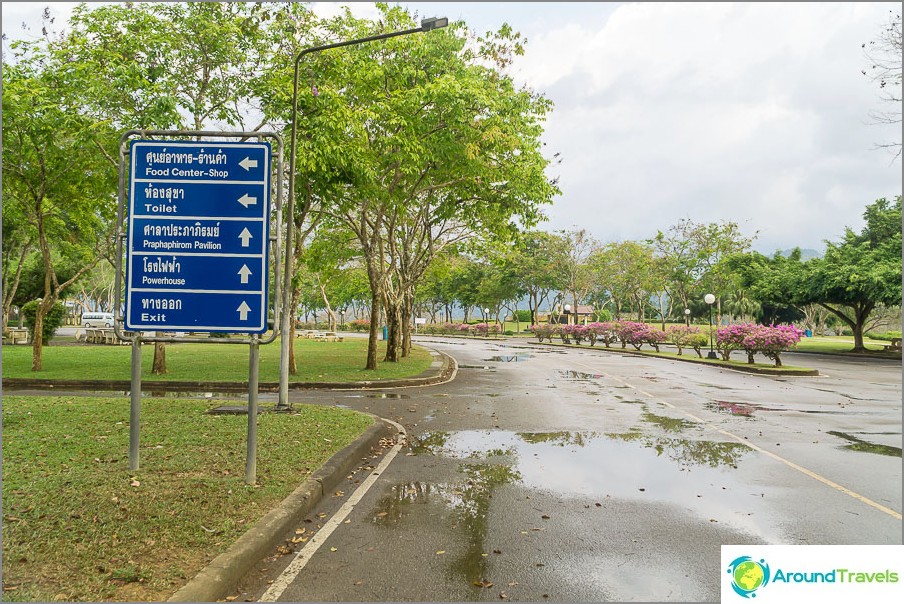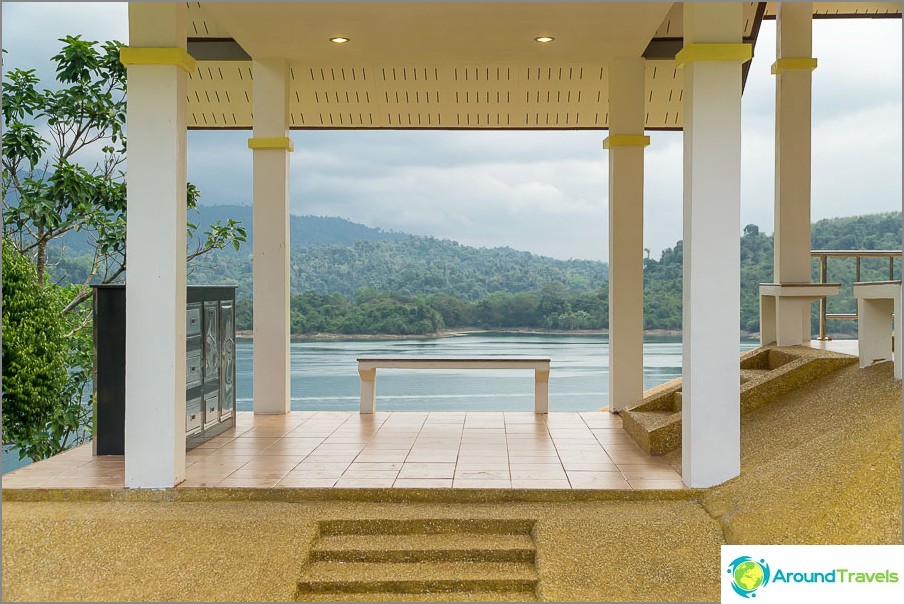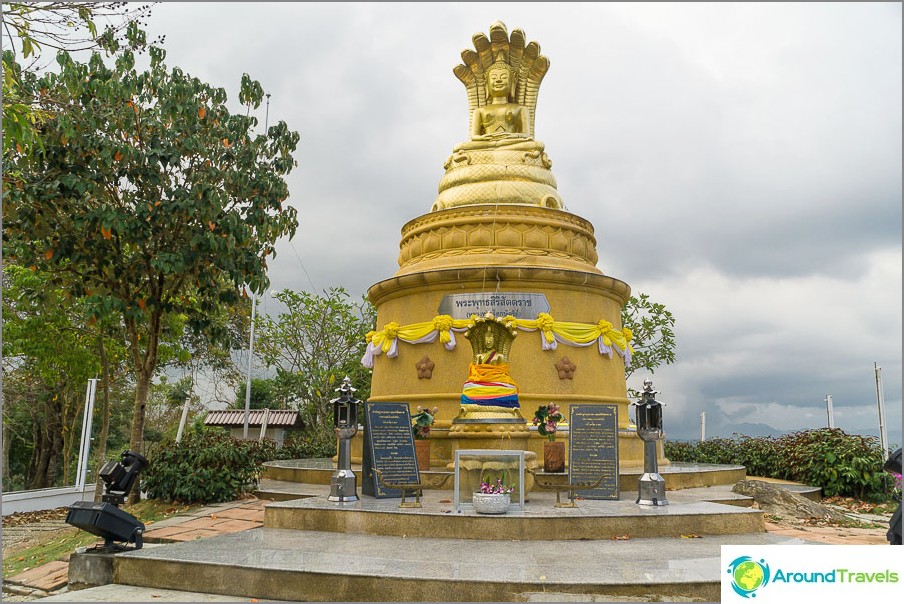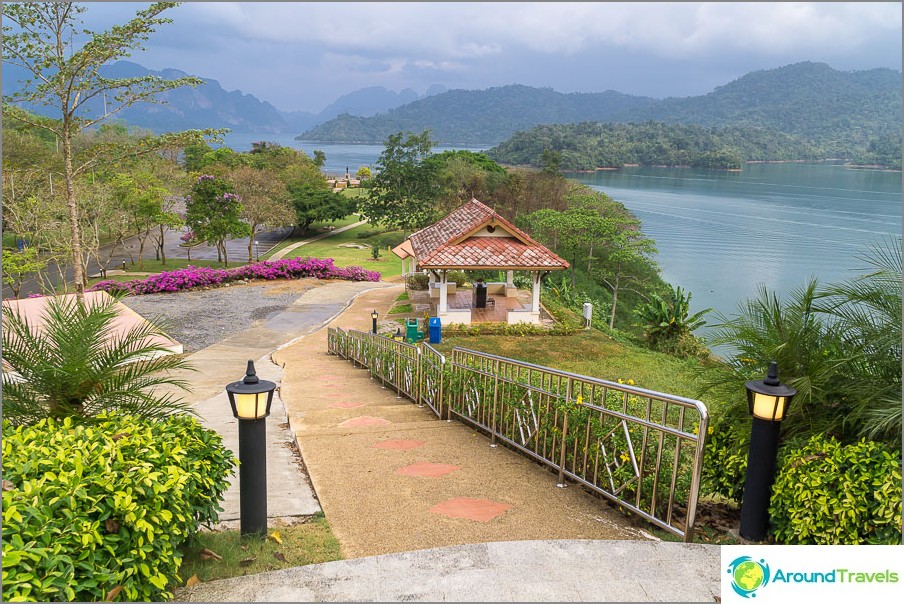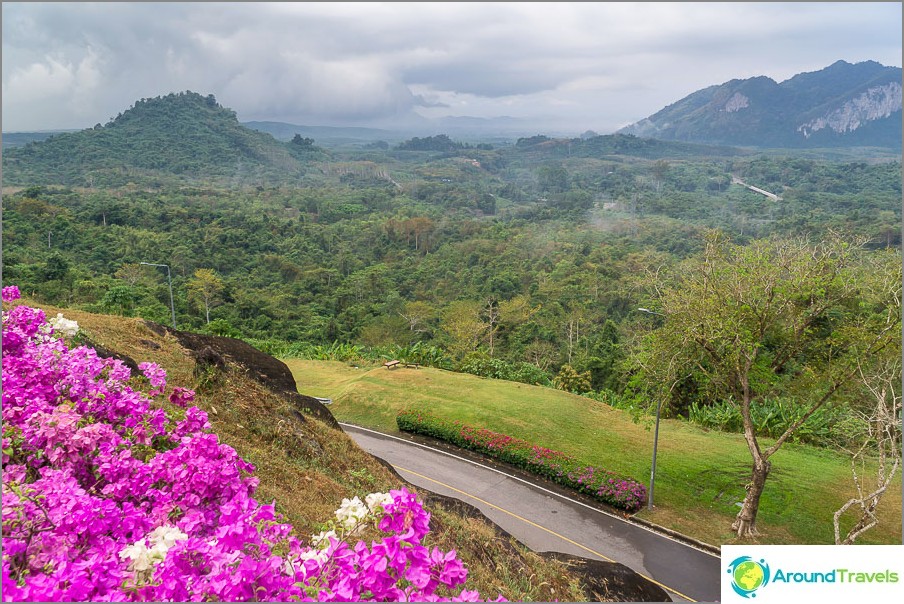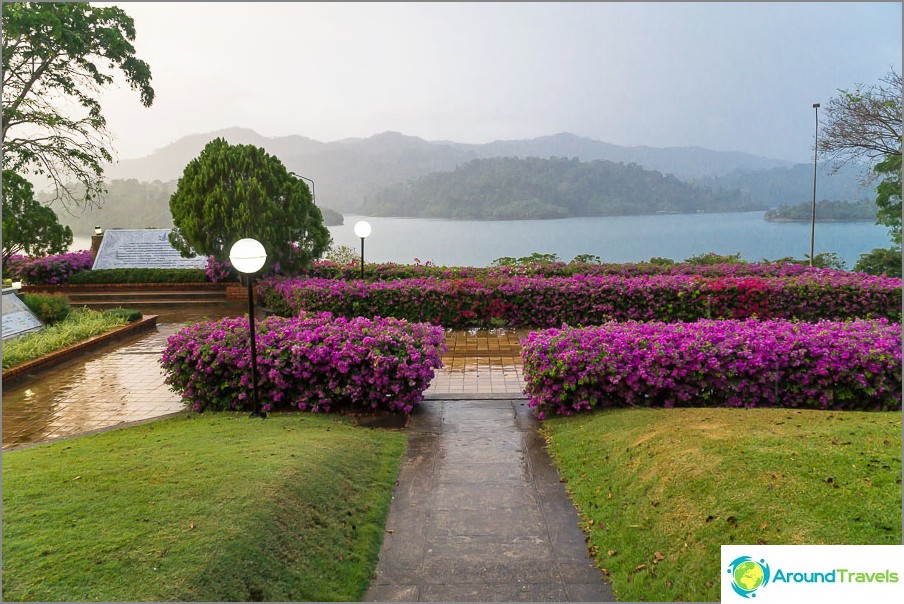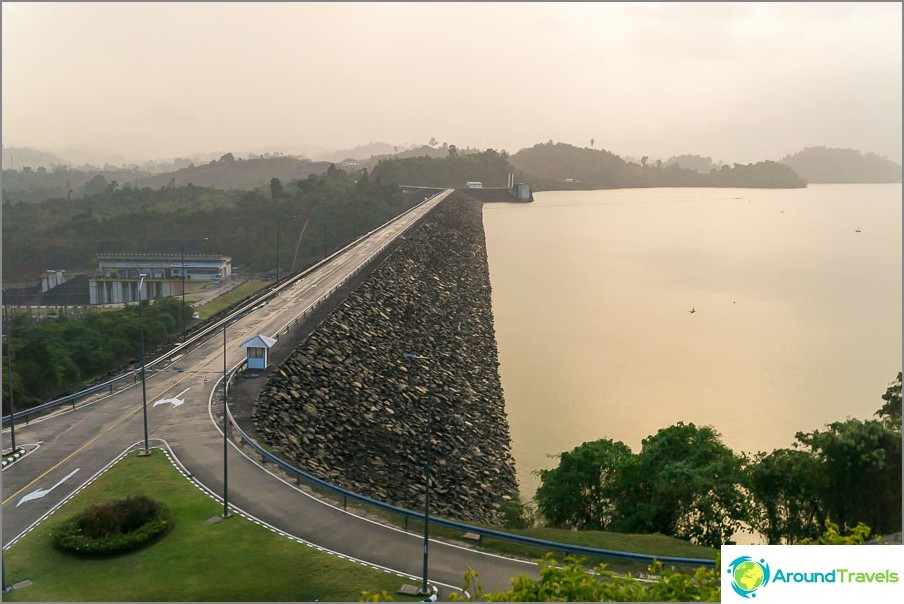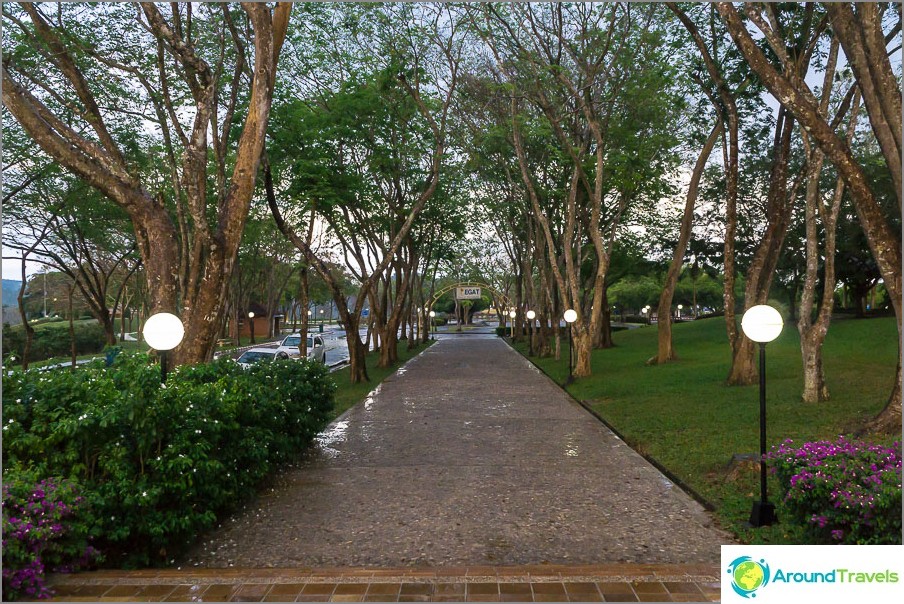 On the map
Dam Ratchaprapha
Dam Ratchaprapha
The dam, due to which Lake Cheo Lan and Praphaphirom Pavilion were formed, surrounded by flowers and trees. A nice place.
More
The dam, due to which Lake Cheo Lan and Praphaphirom Pavilion were formed, surrounded by flowers and trees. Beautiful place. In detail
Life hacking 1 - how to buy a good insurance

Choosing insurance is now unrealistically difficult, so to help all travelers, I compile a rating. To do this, I constantly monitor forums, study insurance contracts and use insurance by myself.

Life hacking 2 - how to find a hotel 20% cheaper

First, choose a hotel on Booking. They have a good offer base, but the prices are NOT the best! The same hotel can often be found 20% cheaper in other systems through the RoomGuru service.

Discount hotels