I want to tell you about my blog tour of the Czech Republic, andmore precisely, even about 2 blog tours and a separate week in Prague, when I was left to myself. Total turned 3 in 1, very good. This was my first blogging experience, and in short, I liked it. Someone will say, of course, who would not like it, but when this is your work, it becomes all very different. In any case, I would not mind going one more time, but only to those countries that are a little interesting to me.
The content of the article
Blog tour and what to eat
Several months ago, I wrote a representativeCzech Tourizm and offered to come for 4 days in a blog tour of Prague and several other cities in the company of several bloggers from other countries. When I agreed, I also suggested going back to Liberec (this is the 6th largest city in the Czech Republic) for 3 days, but already in the city alone.
Without thinking, I immediately agreed, especially not lookingon the conditions of the trip. Just the day before, I thought what else to do besides Thailand, and just thought it was about Prague, since it is quite popular with Russian tourists. And here such a proposal is a direct sign that one must go.
I was wondering how they found me at all,after all, my blog is in Russian (and a person who does not speak Russian has found me), and I also mostly have an Asian direction. The secret remained a mystery, somehow through Google and the translator, she could not even explain. Perhaps they needed fresh people who really were not in the Czech Republic, but anyway it was a sign! And, of course, I was pleased that I was invited to tour as much from the state tourist organization.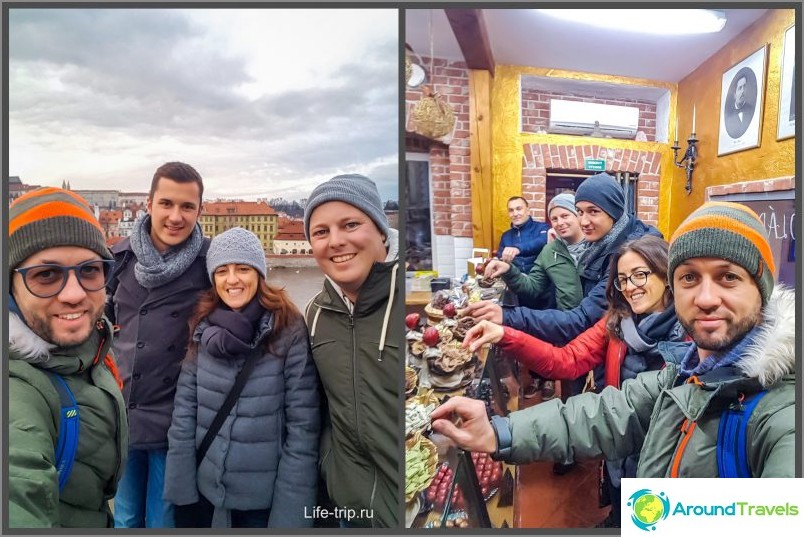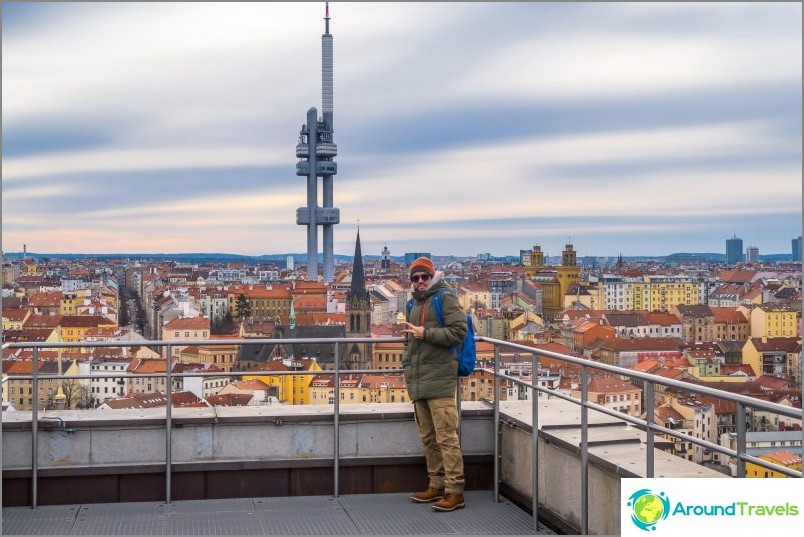 To be honest, the conditions of the trip were clearly not fortop bloggers, in fact, paid only for tickets and hotels. But I'm fine, I had my own goal, to see the Czech Republic and Prague for the creation of a guidebook. In absentia, I was already ready, as I had already arrived in the Czech Republic, but that was a long time ago. And it is very great that the tour took place not only in Prague, which everyone knows, but also in the outskirts of the country. 4 days are catastrophically low, yes, but this was quite enough to understand, I like the Czech Republic enough to come again and again to collect material, or not.
Prague
The Czech Republic is not a toy like Germany, but Praguetoo touristy, for which some do not like it. In principle, yes, that is, that is. Nevertheless, the tourist flow here is still huge, and it consists not only of those who travel for the first time, but also of those who travel regularly. You know, it seems to me, everything is there, as with Thailand (and any other country), either in general, or not. I am now rather the first.
In fact, it is worth a little distance from the center and therethere will be no such crowds of tourists. Take the same Christmas markets. In the Old Town Square (the most important one), indeed, it does not make it to the counters on a day off (it is better on weekdays), but in other squares everything is much more modest. I mean the scale, the tree is simpler, the shops are smaller, but for that and the number of people decreases at times, especially tourists. But at the same time, the atmosphere is all the same - Christmas, and the range of goods sold is the same: various souvenirs, mulled wine, sausages, and so on. For this, those who are tired of the crowds, well, move away a bit from the center. Prague is generally very different.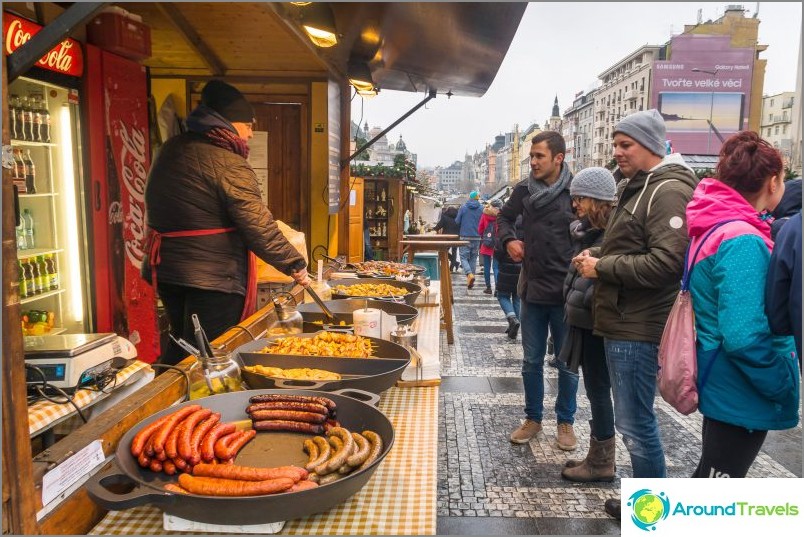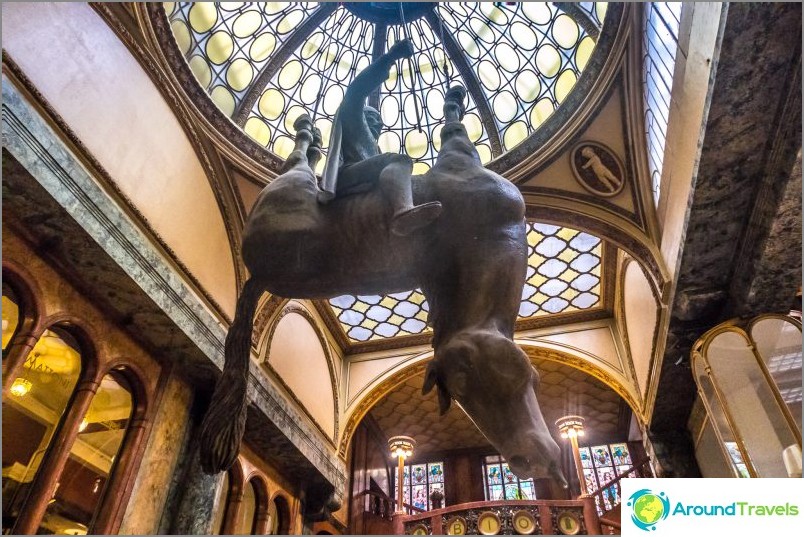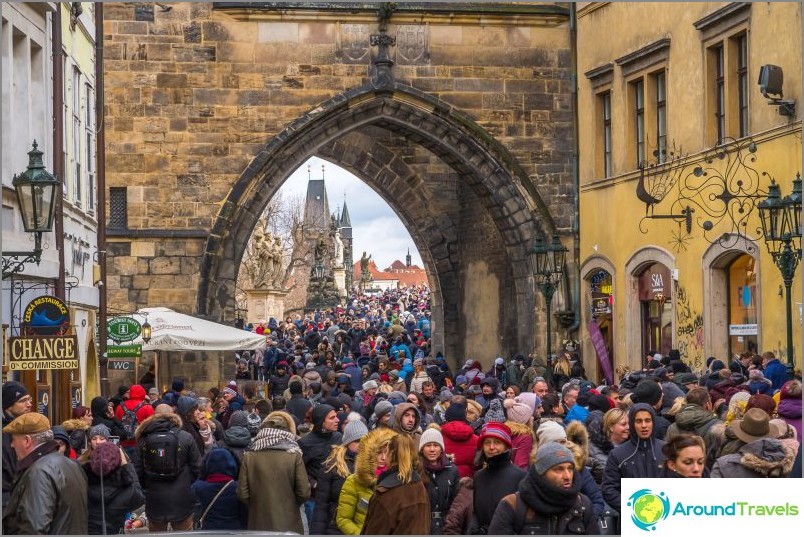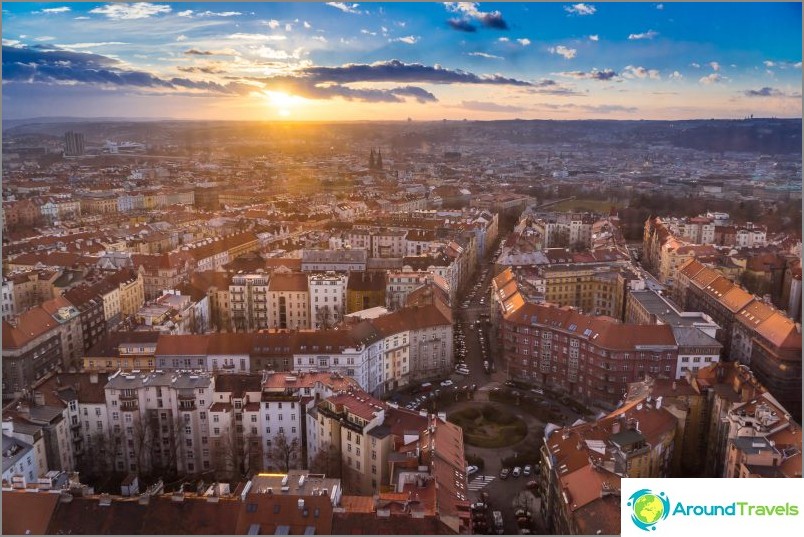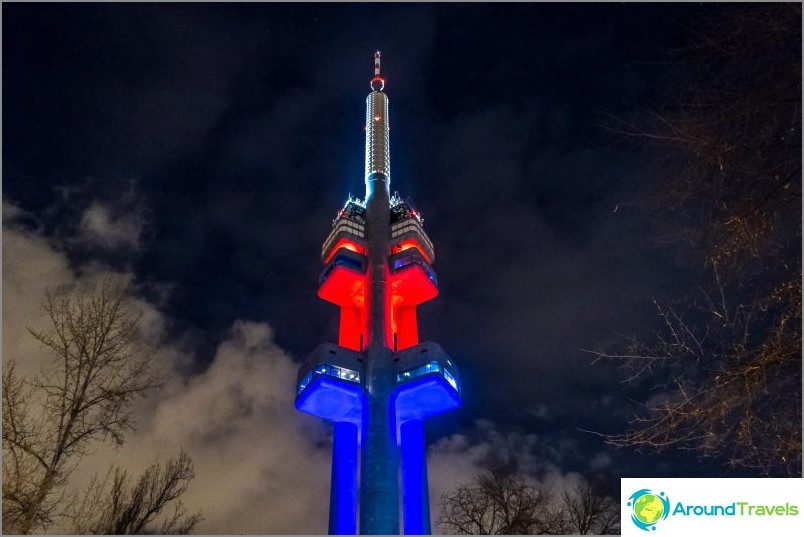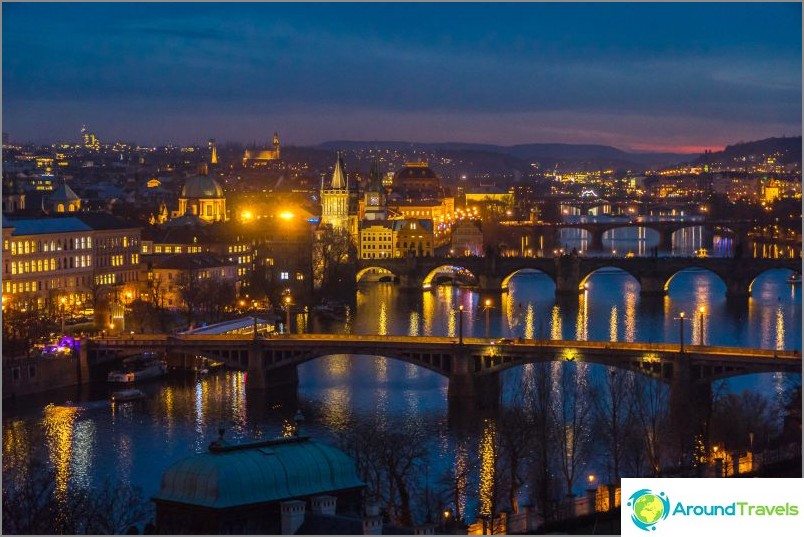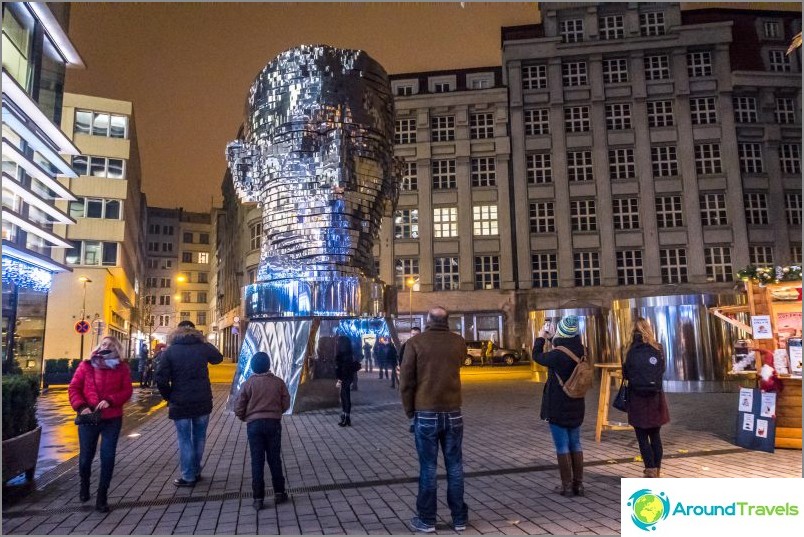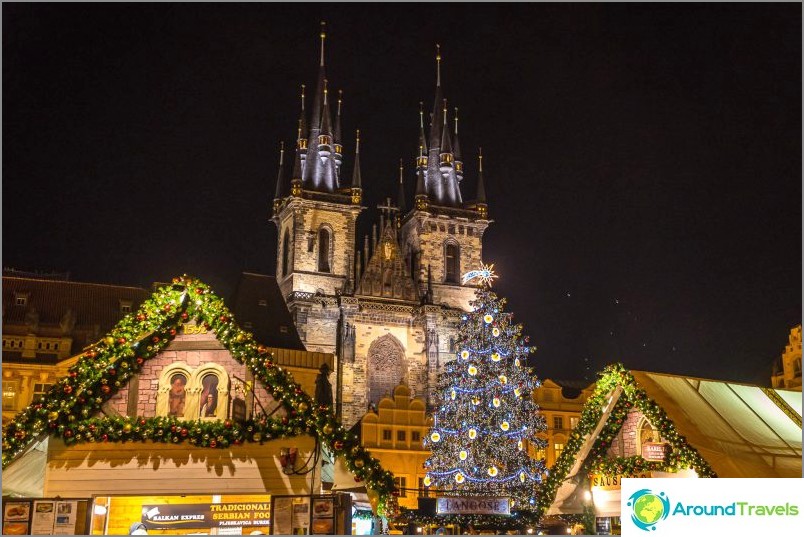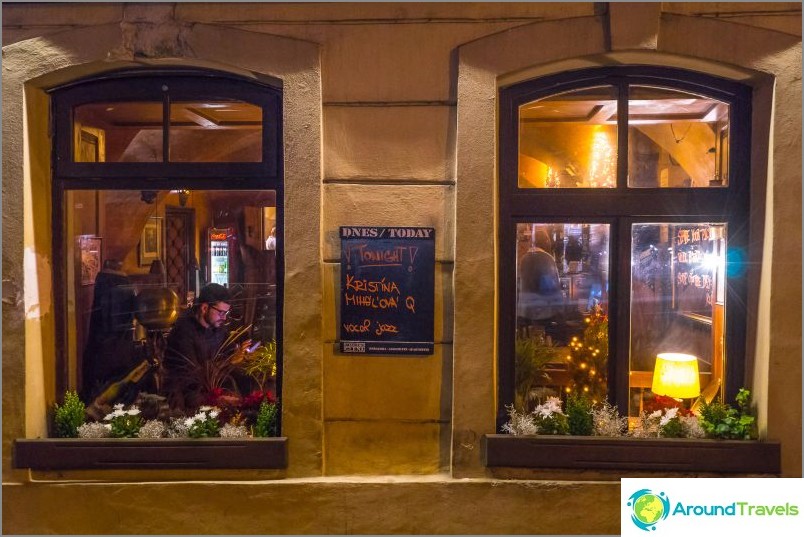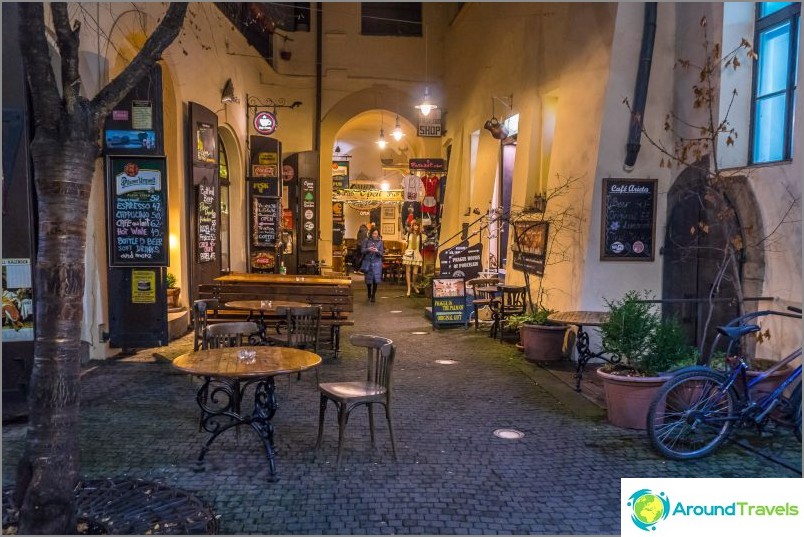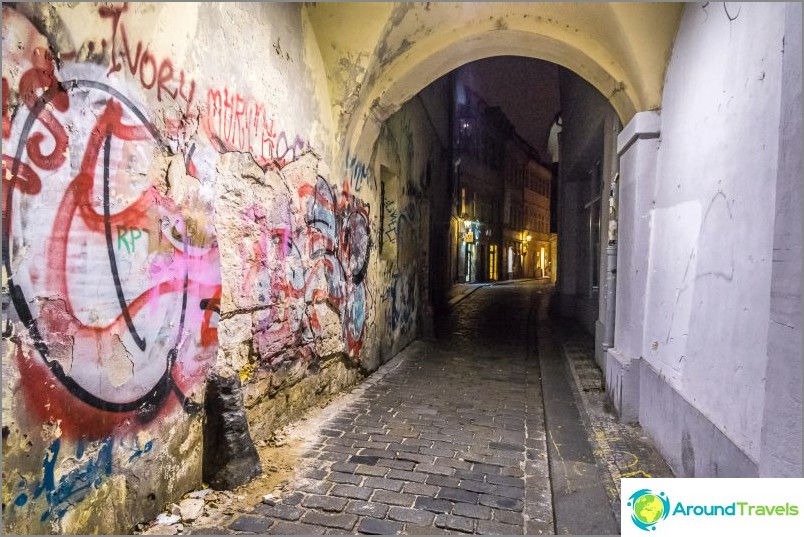 Brno
As an option, go not to Prague, but to another city,which is not so much heard, so there will be fewer tourists anyway. Our entire team, consisting of Italian, German, and Russian, was glad to take a ride around the country to see not popular places.
Brno is the 2nd largest city in the Czech Republic. And, as they say, the locals themselves, there is an eternal debate about which city is better. Prague citizens stand for Prague, and Brnovtsy for their Brno, they say, it is not inferior to the capital and even better.
The architecture in the center of the city is about the sameas in Prague, but a little further away the building is newer in the style of functionalism. Such even cubes parallelepipeds. At least I learned new styles, but it is completely dark, I drive everything for the atmosphere, and not for art or history.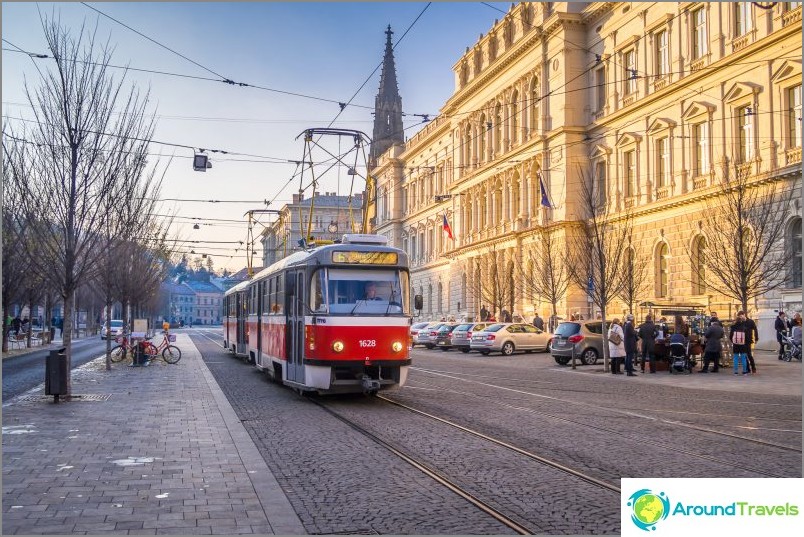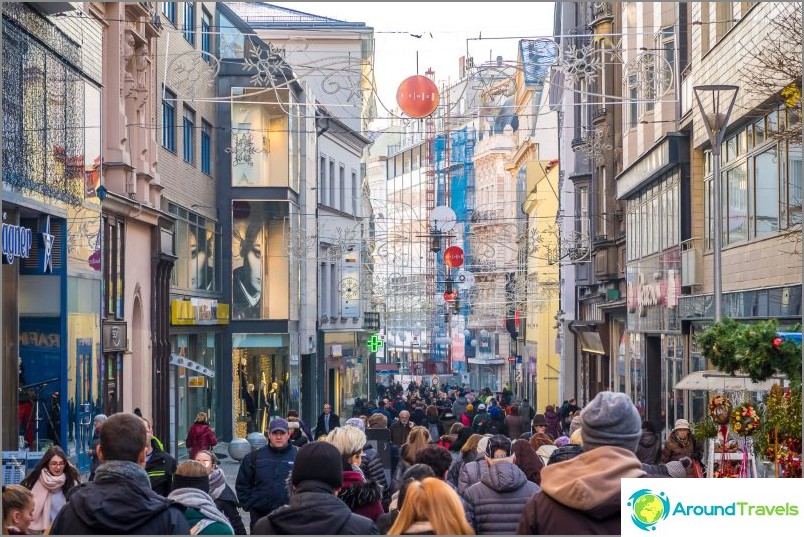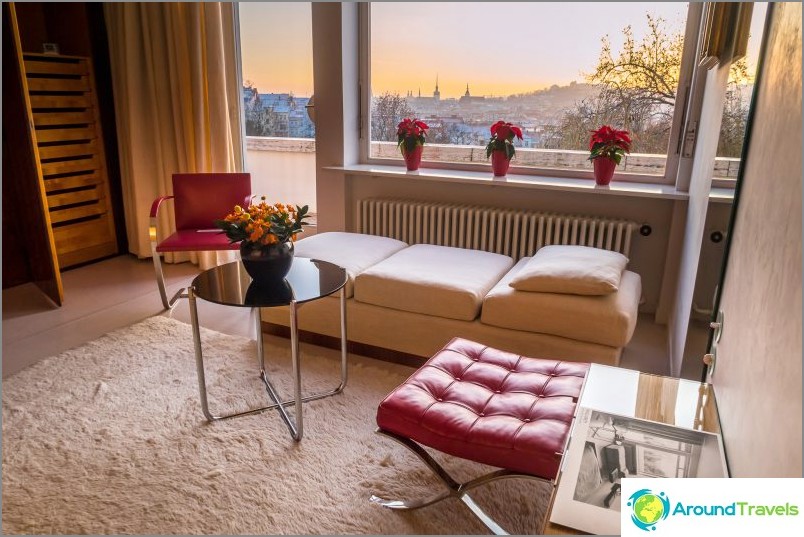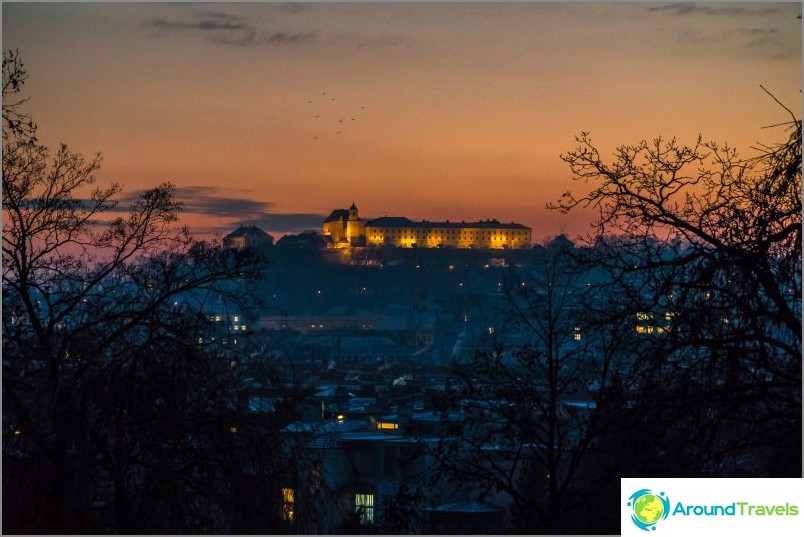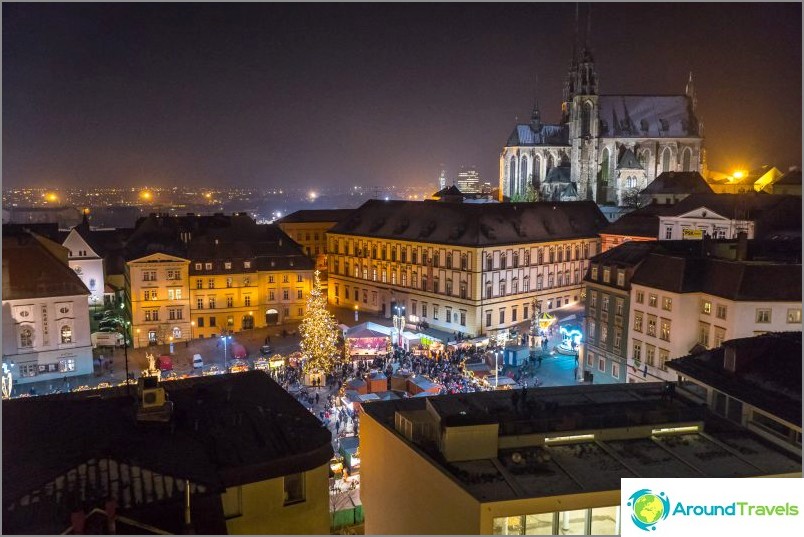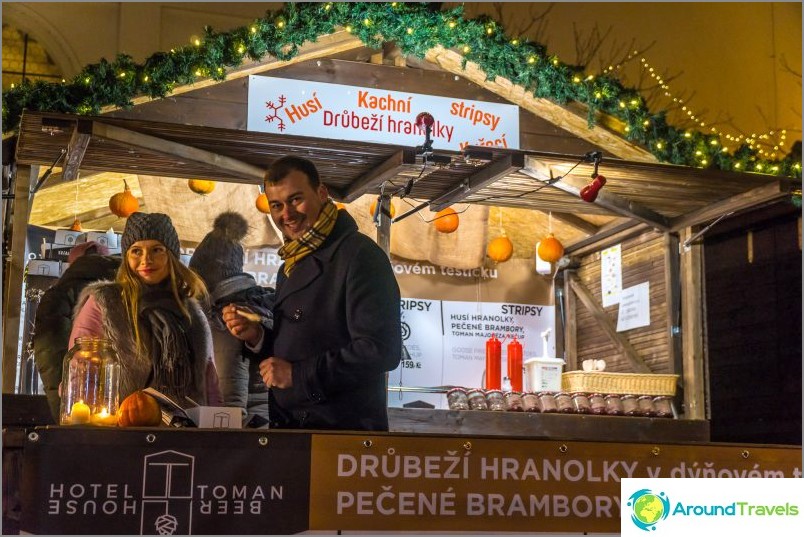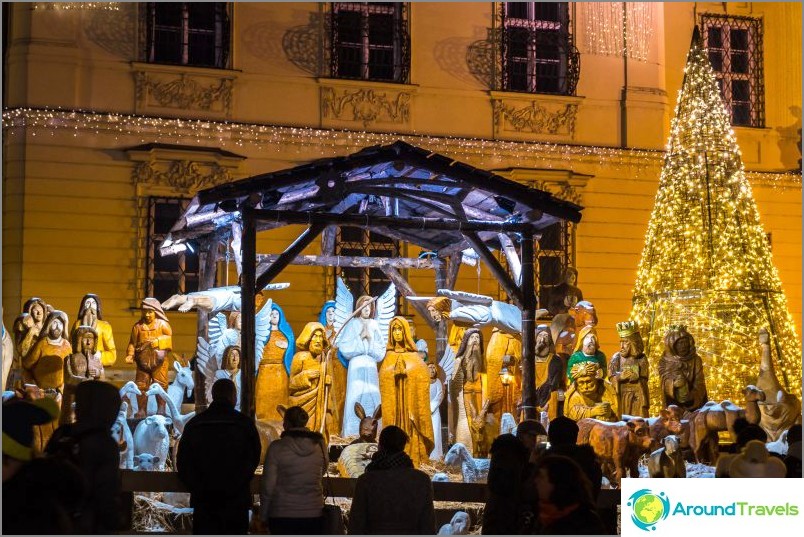 Valasske Klobouki
Most of all I liked the trip for 1 day incountry-side, that is, to the village, if you can call it this provincial town (for several days taught its name). And we went there not by an ordinary car, but by a real steam train, which is kept in the museum and once a year makes such a few hour trip before Christmas. We drove naturally on coal, everything is as it should be, and the conductor was dressed, like 100 years ago, full stylization.
As a child I was a fan of the railroad, likemany boys. Deficiency, not everything could be bought. Then my dreams did not come true, so now I do not always breathe evenly to the trains, both old and new. And, probably, this trip on a steam train was the most memorable on a trip, the more we were given a ride in the cab and see what a steam engine is. He seems to be alive, everything is rattling around you, shaking, you are standing so shrouded in smoke and steam, with an idiotic smile on your face, except that in soot there is not enough to get dirty for complete happiness.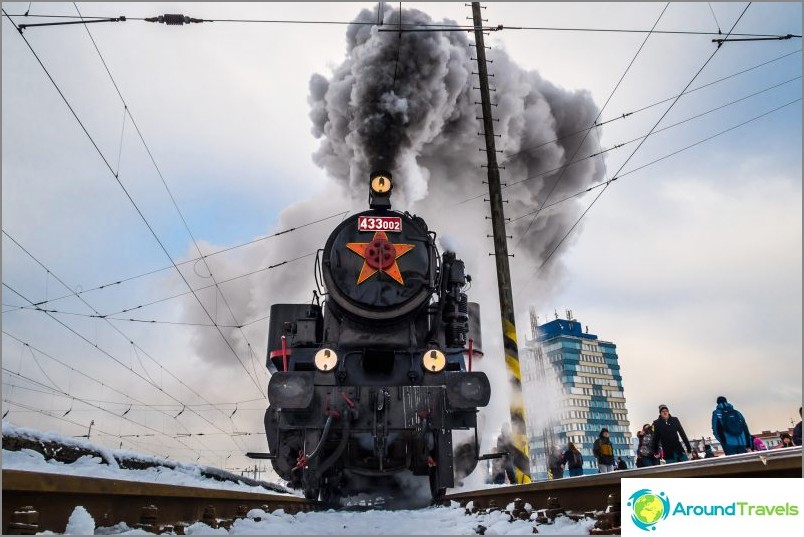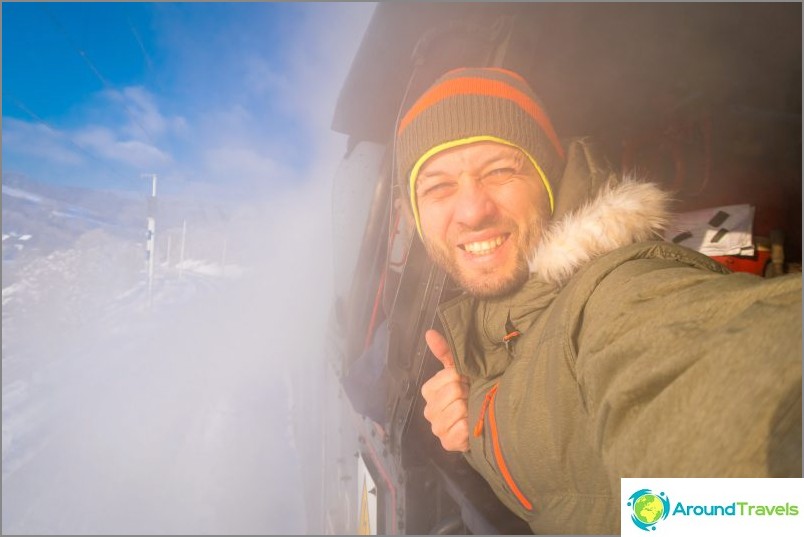 The town itself is no less interesting. There were only local, not a single foreign tourist, at least I did not hear any speech, except Czech. The decor of the cafes, the people themselves, walking around the "devils" (forgot how they are called) - everything is so authentic or something.
Well, you know, the same Prague is scolded by some of her.excessive touristism, they say, so it is already sharpened for tourists, for pumping out money, that even Christmas markets and traditions were invented only for visitors. And in small towns like Valasske Klobouky, you realize that ordinary people, locals, also love Christmas and come to similar markets and fairs with the whole family to have fun. And yes, they drink the same hot wine, mead (mead, in our opinion), eat pancakes and sausages.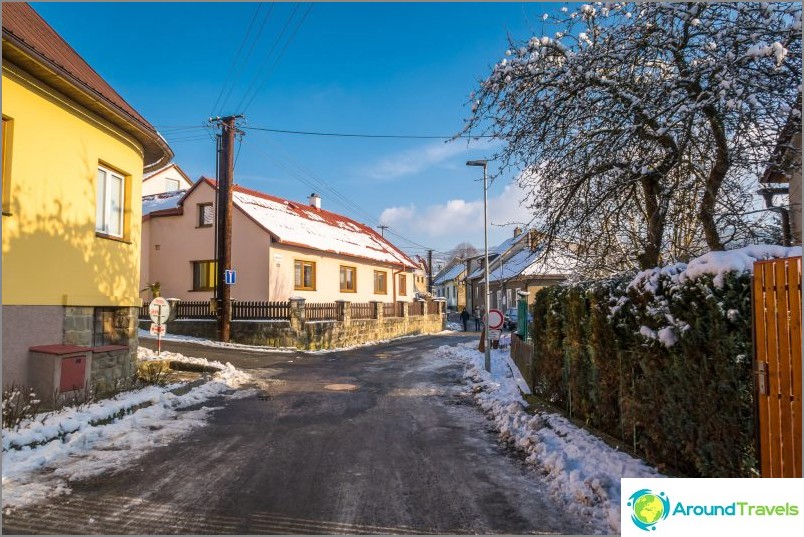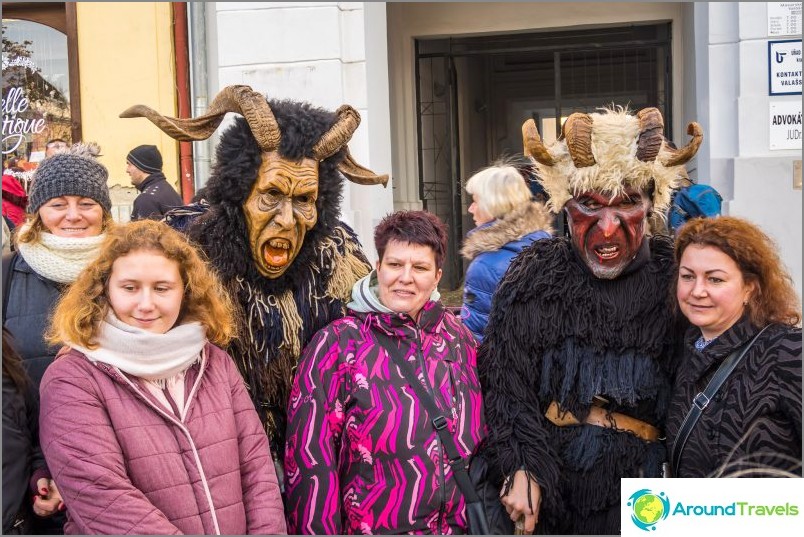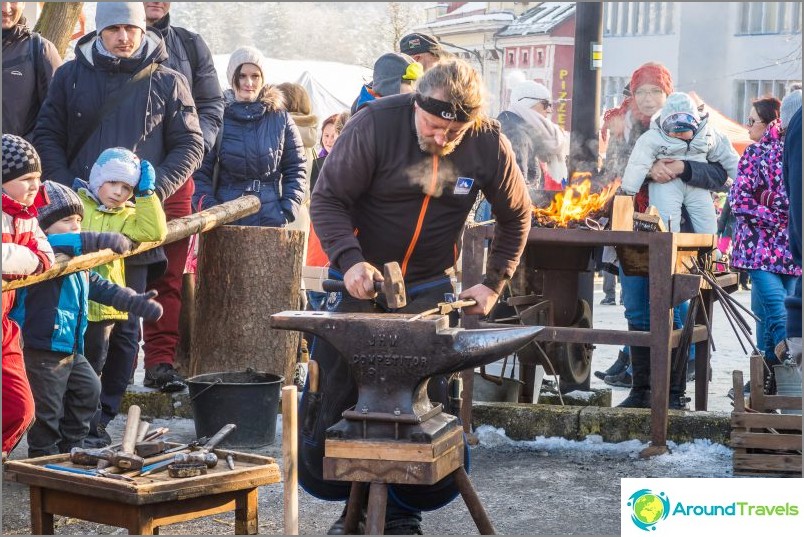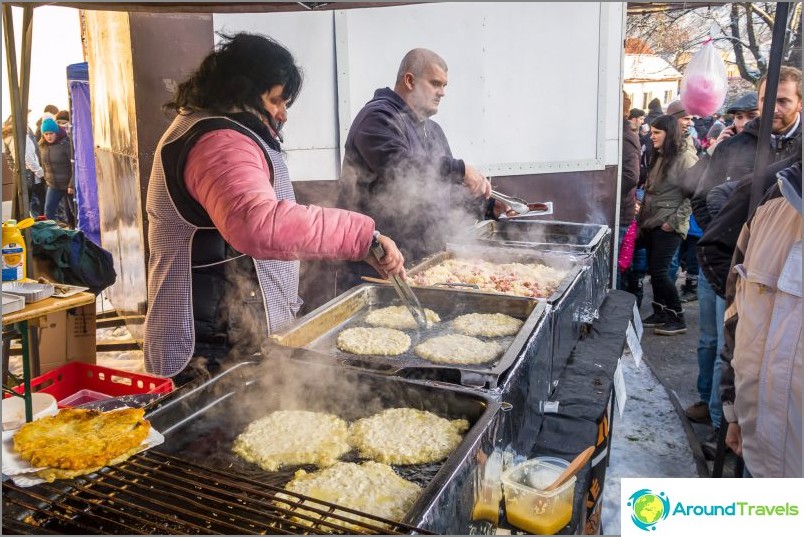 Roznov under Radgostem
The city itself is not much I remember ... But the adoptionbeer bath I will remember for a long time. In the Instagram, many people asked me, well, how, is there an effect and everything like that. For me, it's unlikely that something will change from one time to another. Rather, it's just an interesting and unusual experience, a couple of hours of spa, and not a super-mega wellness procedure. I do not argue, it may be useful, but one time is obviously not enough, you have to walk regularly, in fact, like everywhere else. I recommend beer lovers to try what it is like when beer is everywhere: inside you, outside you and in the air. But yes, in the bath itself is not the final product, which is sold in the beer right there, but some kind of solution based on hops, from the first stage of the beverage production.
There is also a beer spa, a good restaurant, and a chocolate shop. 3 in one! You can lure companion food and sweets, if she is indifferent to beer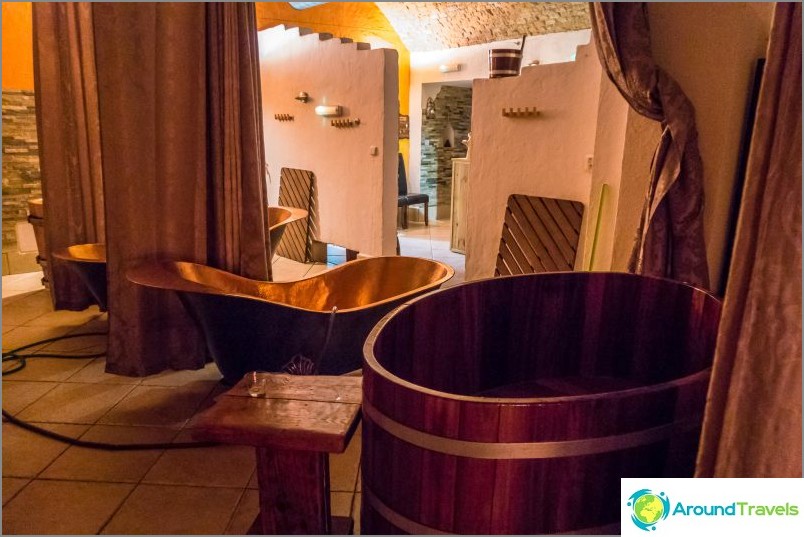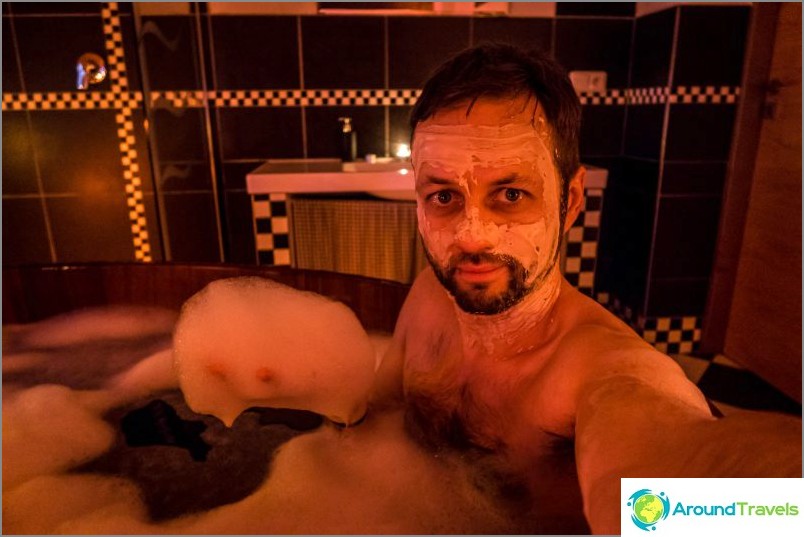 And for lovers to throw a couple of pounds afterBeer drinking is located near the mountain, where the cable lift. Upstairs you can arrange hiking or skiing. In winter, walking can be a bit tough, as fog, blizzard and all the rest of this winter.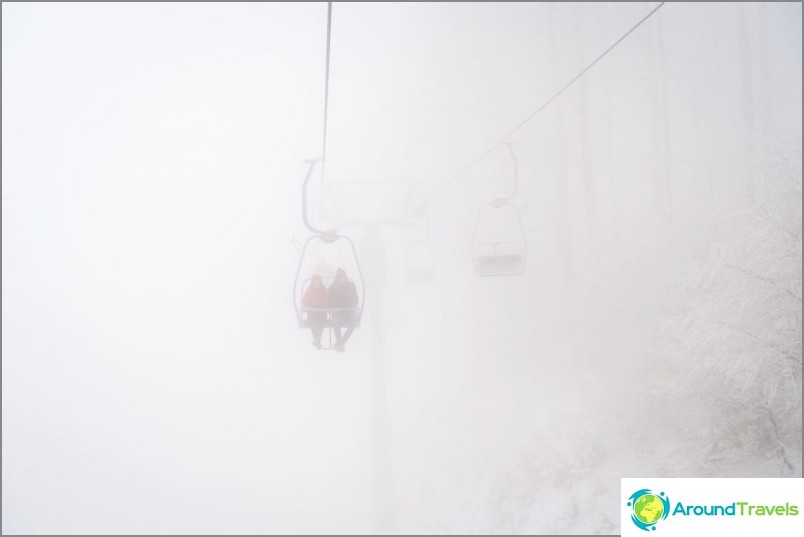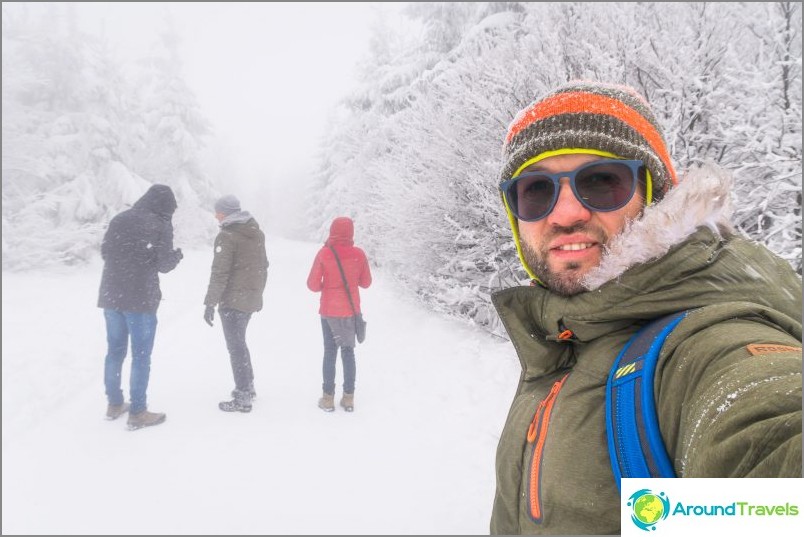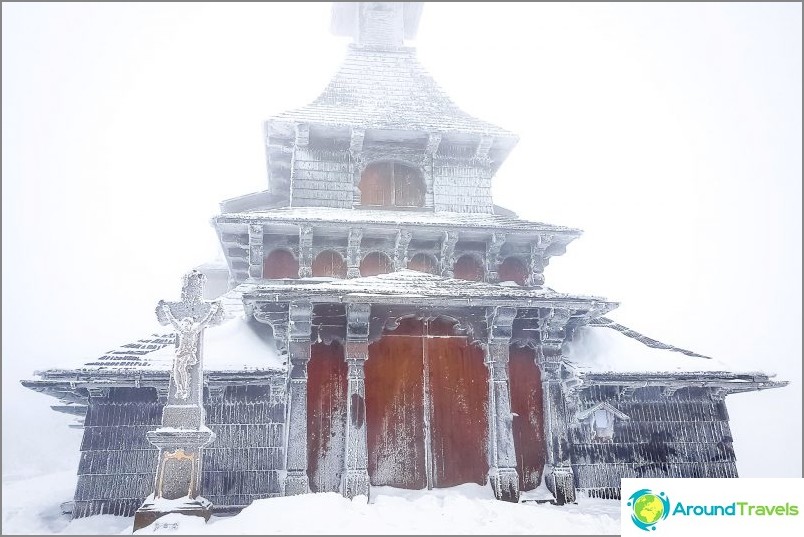 Liberec
The same town where I went alone. It is already on the other side of Prague, closer to Germany, and you can also add it to your Czech Republic autotravel plan. Yes, something fused me with this idea, to drive a car through the Czech Republic, but in the summer, when everything will be green and not frozen.
Liberec is known for the castle, which is locatednearby, and the city itself has few attractions. However, to stay in it for a couple of days, you can again be among the locals, look at the province. Another advantage is that prices are lower than in Prague.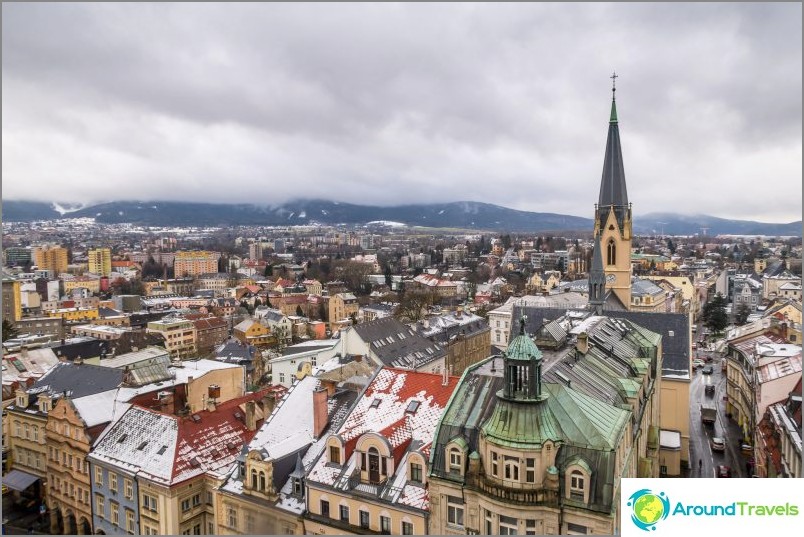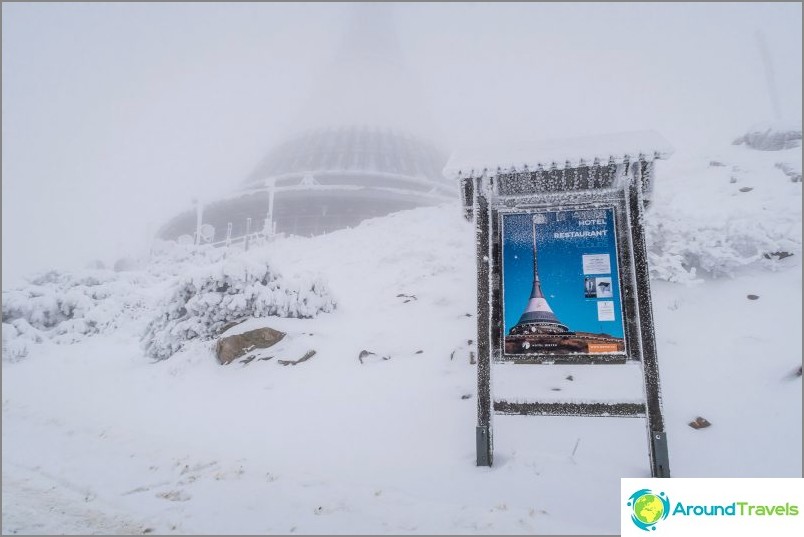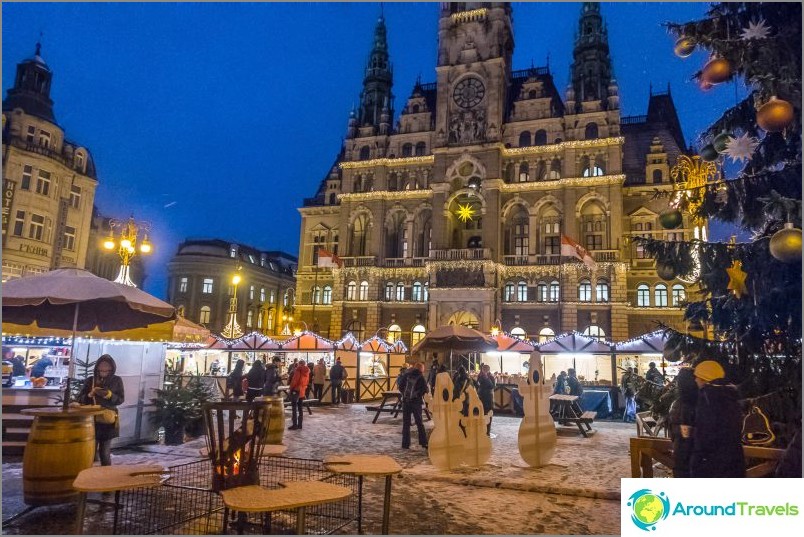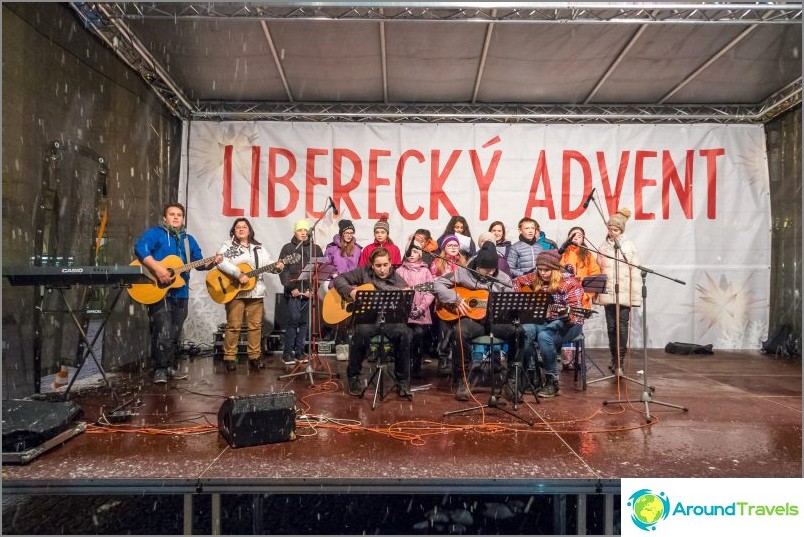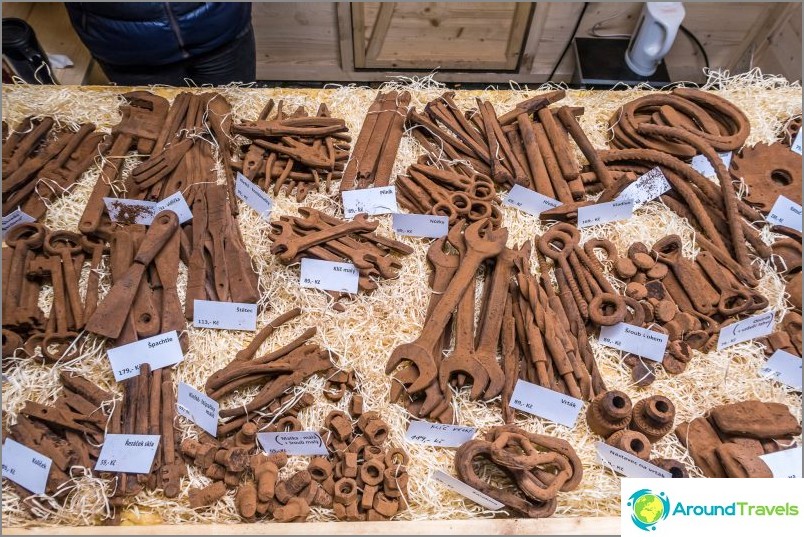 P.S. Well, I'm ready for the next blog tour
If someone works in the European ministries of tourism, call me, I will come with pleasure!
Life hacking 1 - how to buy a good insurance

Choosing insurance is now unrealistically difficult, so to help all travelers, I compile a rating. To do this, I constantly monitor forums, study insurance contracts and use insurance by myself.

Life hacking 2 - how to find a hotel 20% cheaper

First, choose a hotel on Booking. They have a good offer base, but the prices are NOT the best! The same hotel can often be found 20% cheaper in other systems through the RoomGuru service.

Discount hotels