Restaurant "Trattoria 540" is conveniently located onthe busiest street of Gorki Cities not far from the ski lift Mountain Carousel. I walked here repeatedly and I must say that even in low season, in bad weather and in the rain, quite a lot of people walk here. And Trattoria in Gorky Gorod is an institution that has already earned a good reputation (not out of the blue, please note). Trattoria is a pleasant thoughtful design and Italian romance with light bulbs protruding from the water pipes. Honestly - look carefully at the pictures below.
The content of the article
Restaurant Trattoria, Gorki Gorod
I went to Trattoria 540 according to plan.visits to the best establishments of Estosadka, and in RuNet this restaurant is massively recognized as one of the best in terms of both interior and service. Not to mention the quality of the dishes, which is directly spoken just not verses in Italian. I ordered only Caesar salad with currant mors and rooibos tea. Well, really tasty, although Caesar is such a thing that is very easy to spoil.
I gave for all 800 rubles, quite average prices, well, maybe a little above average. Although Krasnaya Polyana is not a cheap resort with Moscow prices.
The staff in the restaurant is very polite, it was niceto communicate, without false pathos or neglect, very good guys, quickly served, quickly brought the order, did not force to run after themselves to write out the check - everything was done on click. Here is the top five for performance and service, well done! The restaurant is zoned into three main spaces: a hall with a picture on the walls and huge windows in the basement, the upper floor is more compact and cozy, and a summer terrace. Everything is very elegant, nice looking, light and beautiful.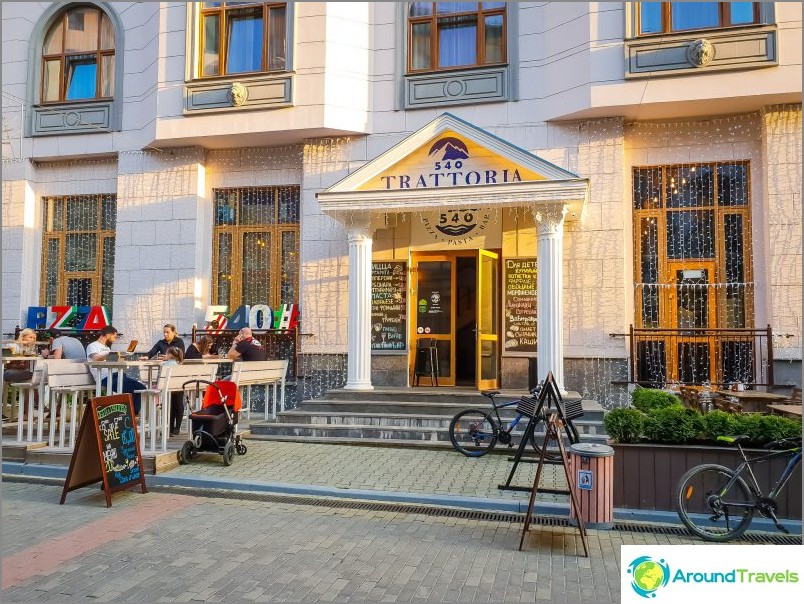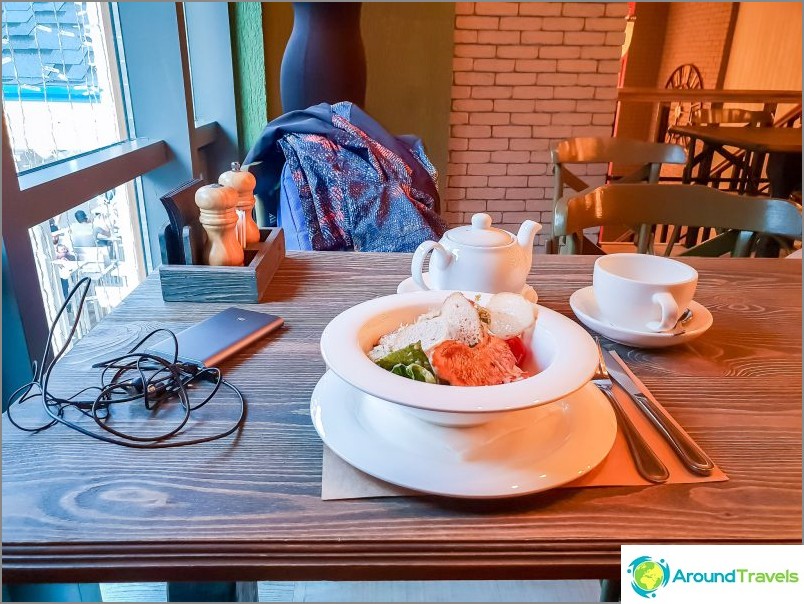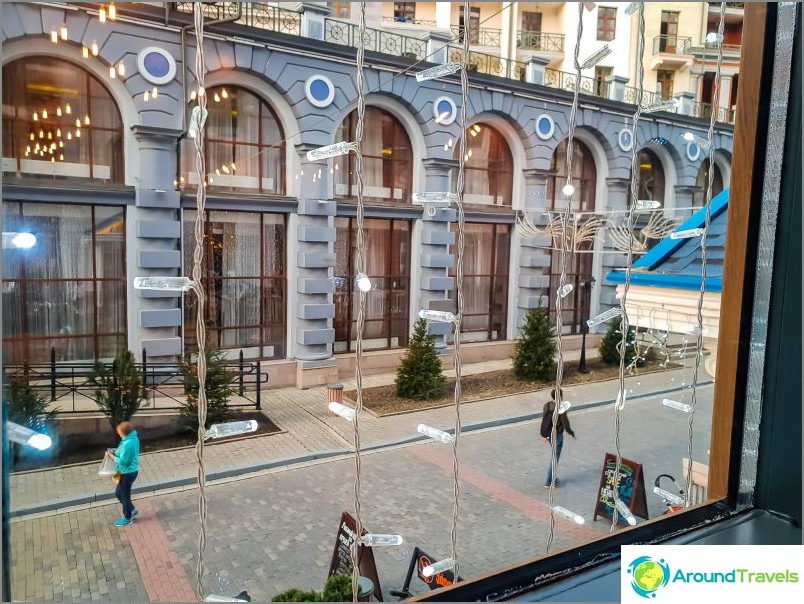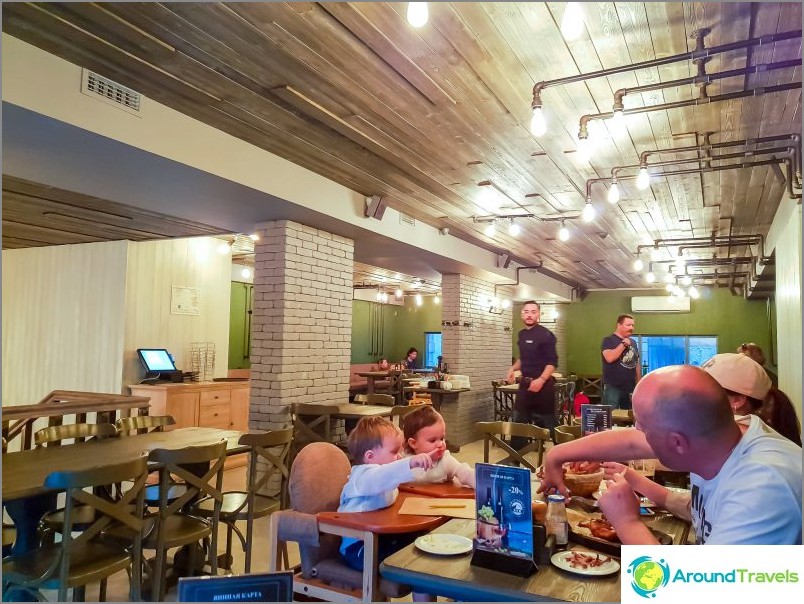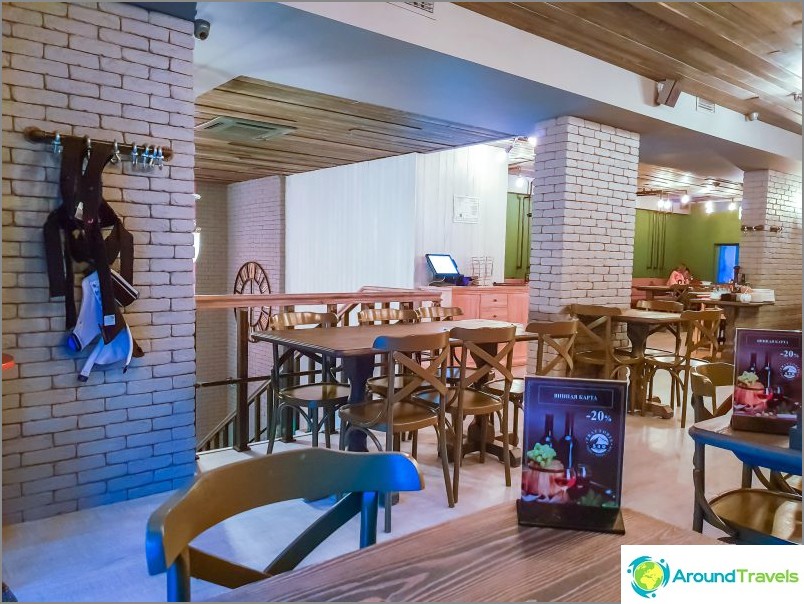 Information to visit
The restaurant is open daily from 8 am to 00 hours.
Parking - on the back of the restaurant.
There is free wifi.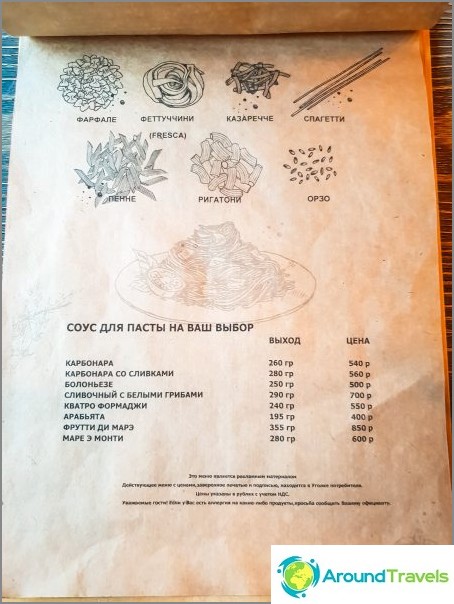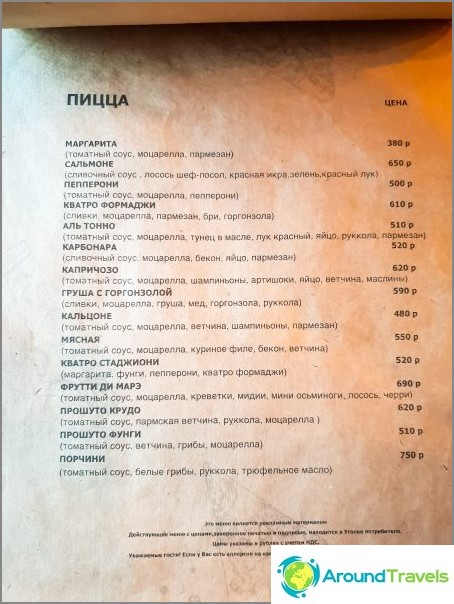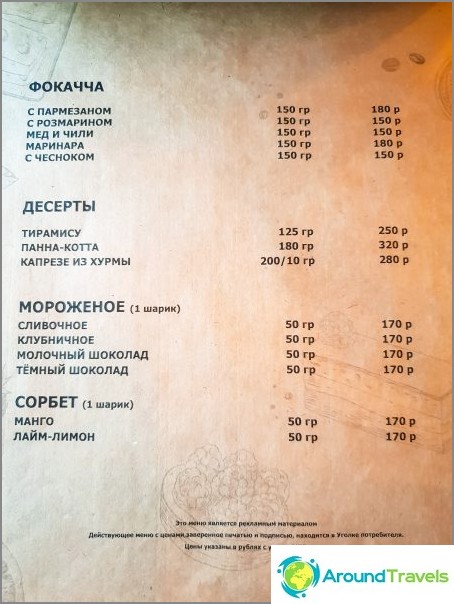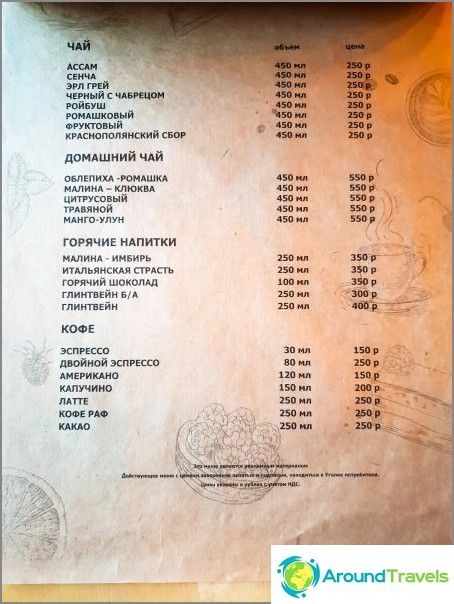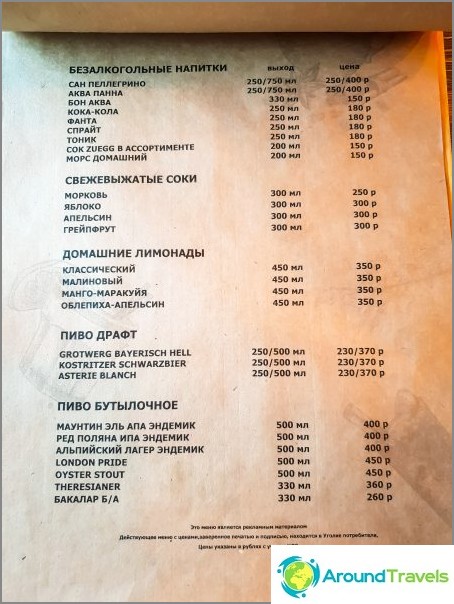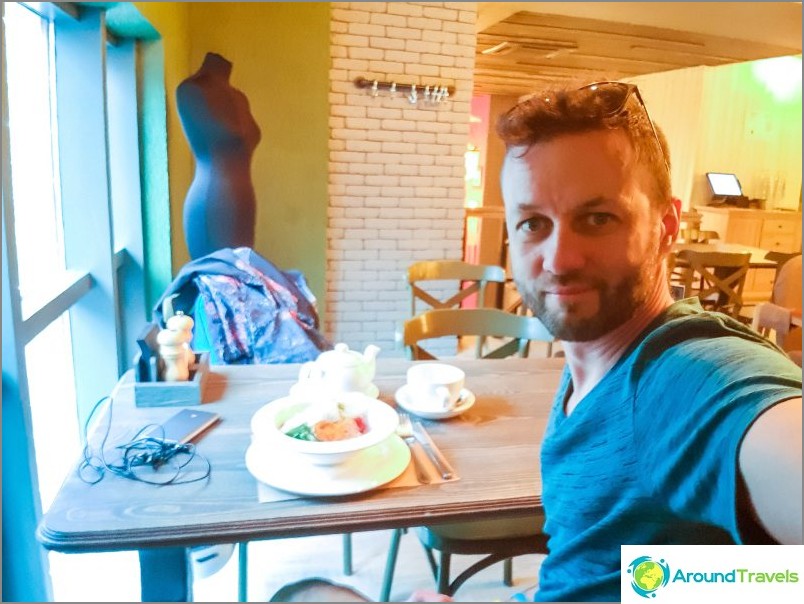 On the map
Restaurant Trattoria, Gorki Gorod
Restaurant Trattoria, Gorki Gorod
The excellent menu, the quality of performance - at the height, you can take food to go and easily take the child. Located on the main street of Gorki Gorod - very good location, close to the ski lift.
Read more.
Excellent menu, quality of work - at the heightYou can take food to go and take the child without any problems. Located on the main street of Gorki Gorod - very good location, close to the ski lift. More details.