There is a beautiful place in the southwest of Chiang Mai.Royal Park Rajapruek, where you can go for a walk with a child (or without it), take a lot of beautiful photos, relax your soul and generally get distracted. I would not refuse to have such a park near the house so that it is beautiful and functional, and not only trees. And then there are parks almost everywhere, but there it's pretty boring if, of course, you need something else besides the usual walks. So, if you live in Chiang Mai near Royal Park, then there will be no problems with walking. Although, of course, with frequent visits get tired of paying an entrance fee.
The content of the article
Park Royal Rajapruek
On Wikipedia, the name is slightly different - RoyalFlora Ratchaphruek, and I know exactly this (I have already forgotten from where). On the official website of the park and on Google Maps is exactly the name that I have in the title. It seems to me that they once slightly changed it, although the meaning has not changed - Royal Park Ratchapryk (or how to pronounce it correctly there). But this is so guesswork. Anyways, all this is the same location.
Where to start ... The park is huge, and there are so manyobjects that look do not revise. I was there at about 5 o'clock, and everything went, walked, and walked only half. Yes, of course, a couple of hours will be enough for a quick run, but if you want to go through all the tracks and enter all the pavilions, you need a whole day, or even more. To reduce the time of movement between points, you can use the bus, which runs about once every 10 minutes.
There are many different zones in the royal park. First of all, I looked (I drove there just by bus) at a large and beautiful temple surrounded by water. More precisely, it is not quite a temple, but a museum with a collection of coins, but built in the style of Thai temples. The building and, in general, the landscape around are beautiful not only during the day, but also at night when the lights come on. By the way, if you were not in Royal Park Rajapruek at night, I recommend to go.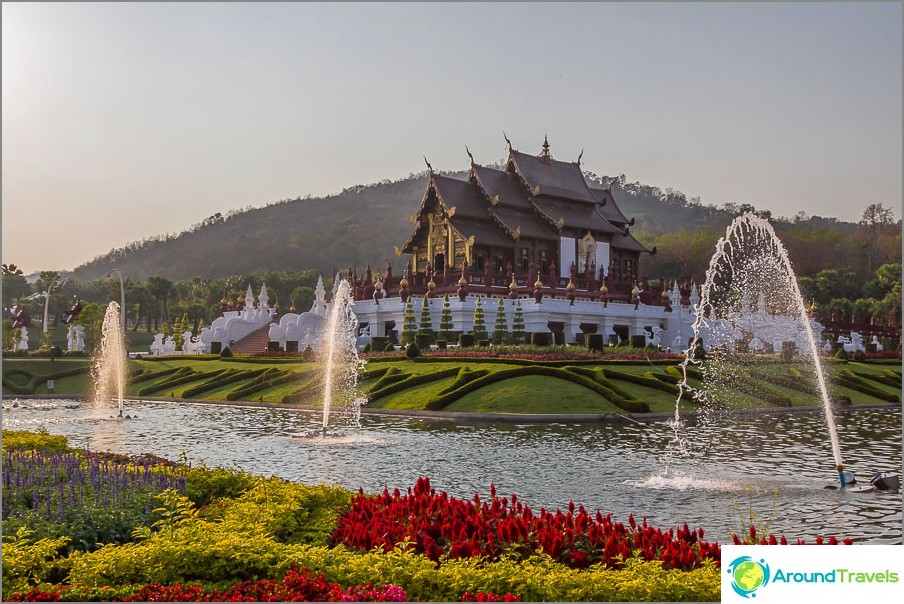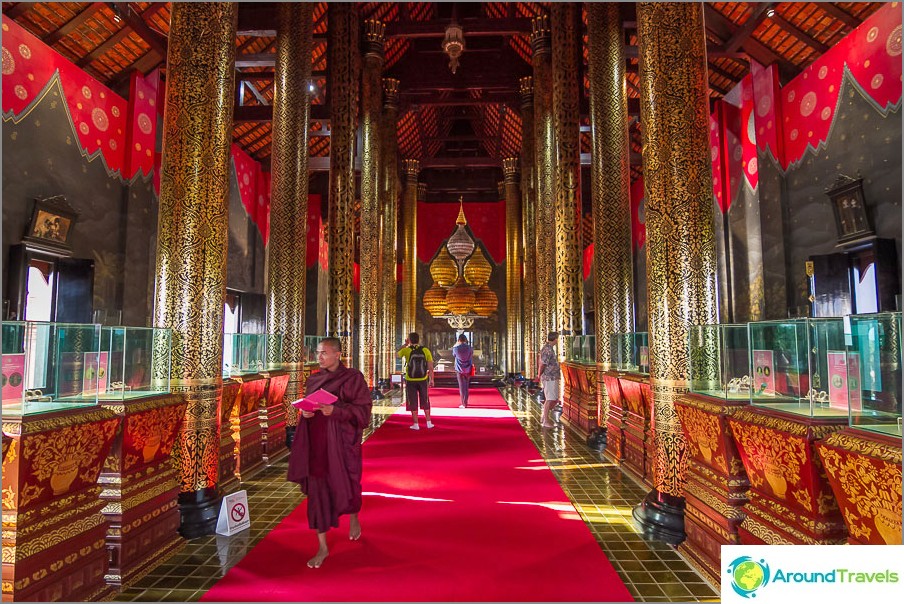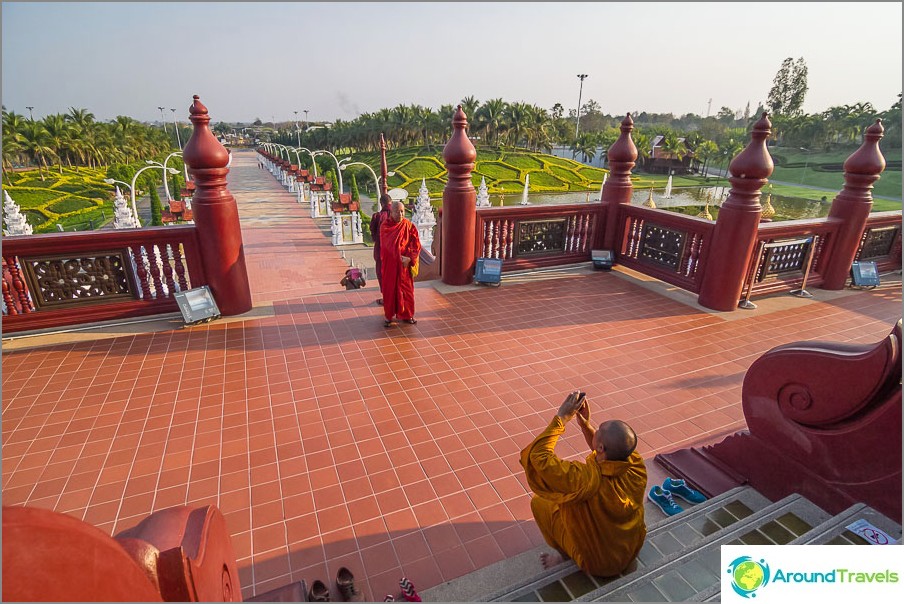 Then I walked through the area of ​​the park whererepresented by different countries. Each country has its own small piece of land on which the building is built in the traditional style, and the territory is ennobled in accordance with the culture of the country. Honestly, I spent a lot of time to find Russia, which is present on the map, but in fact it turned out that it is not.
Sorry, it would be very interesting to look. Apparently there was no one to create this piece. Instead of Russia and several other countries there are commercial pavilions, for example, from Thai Airways.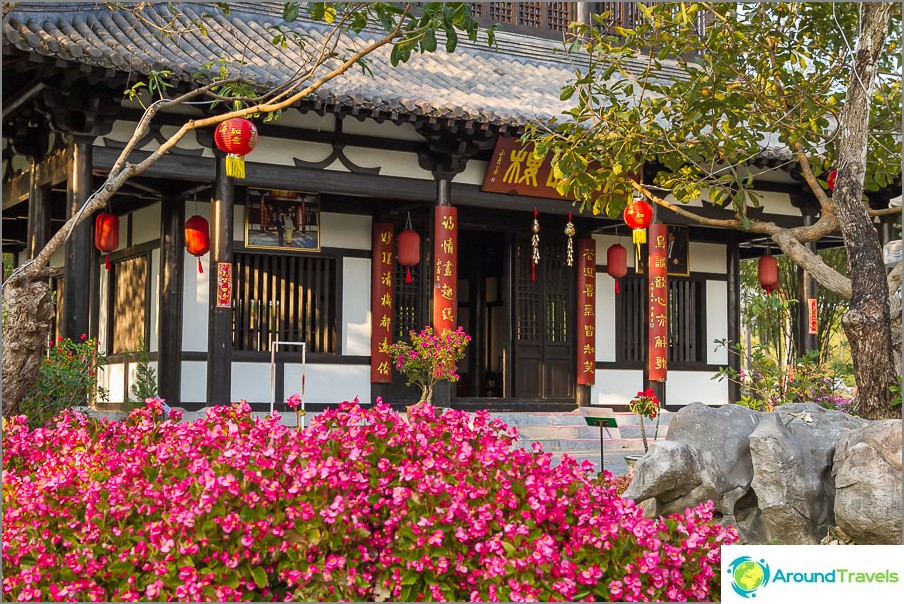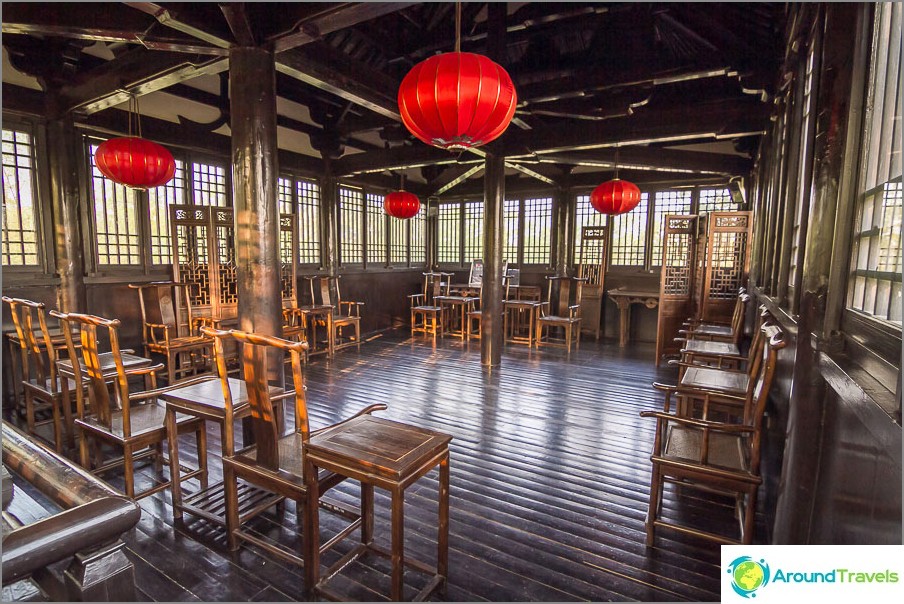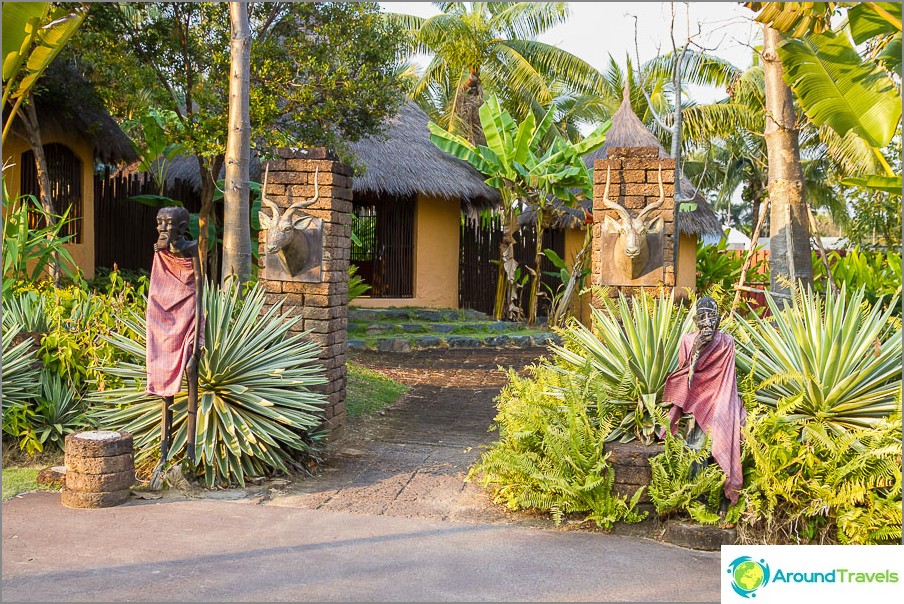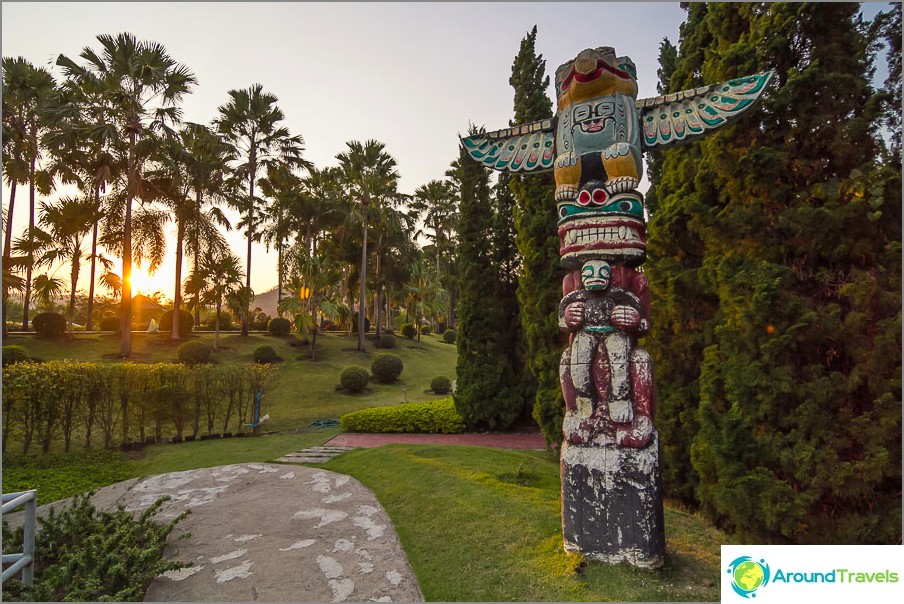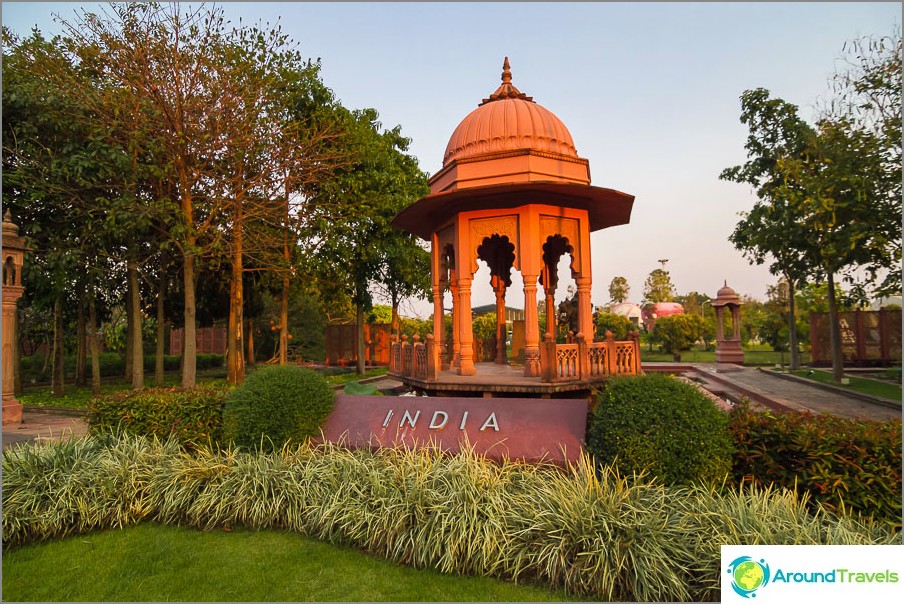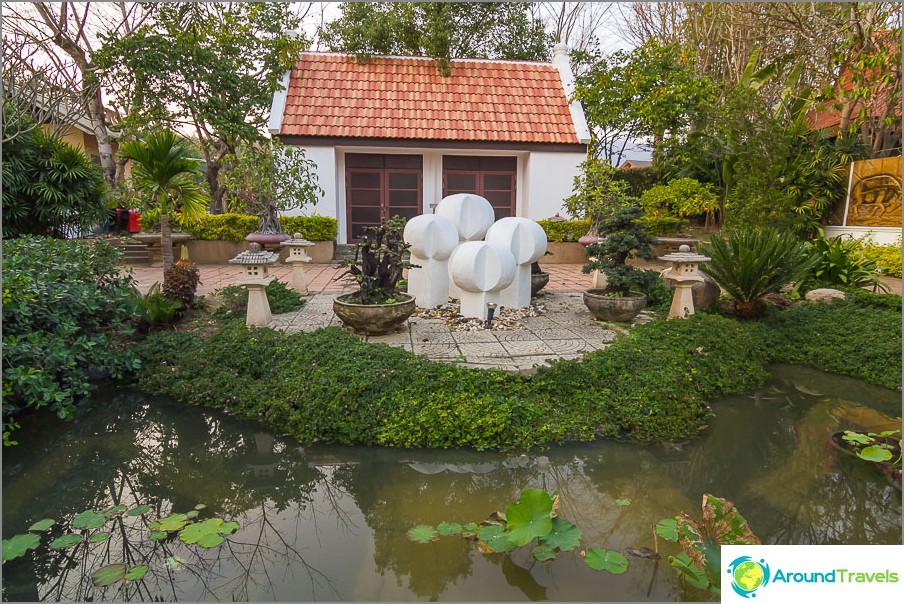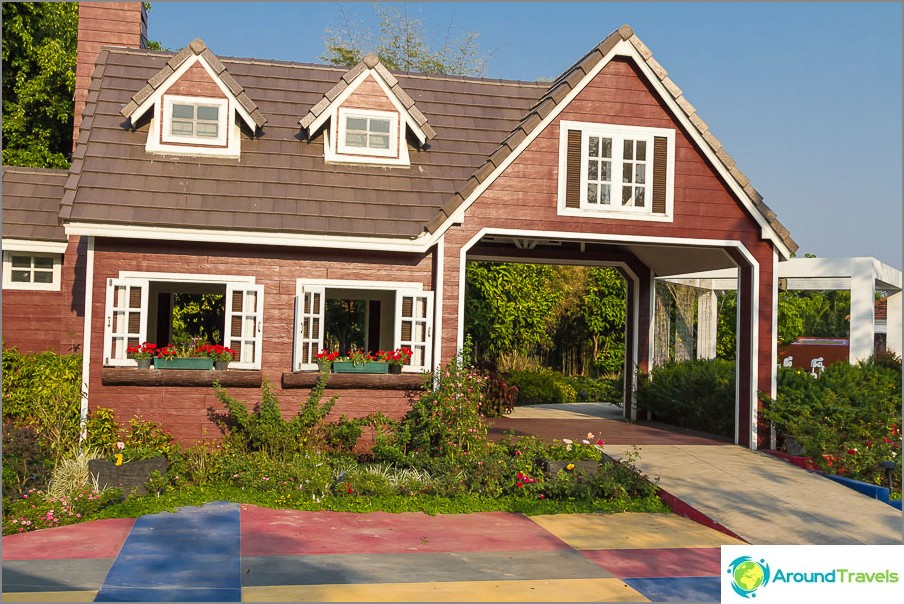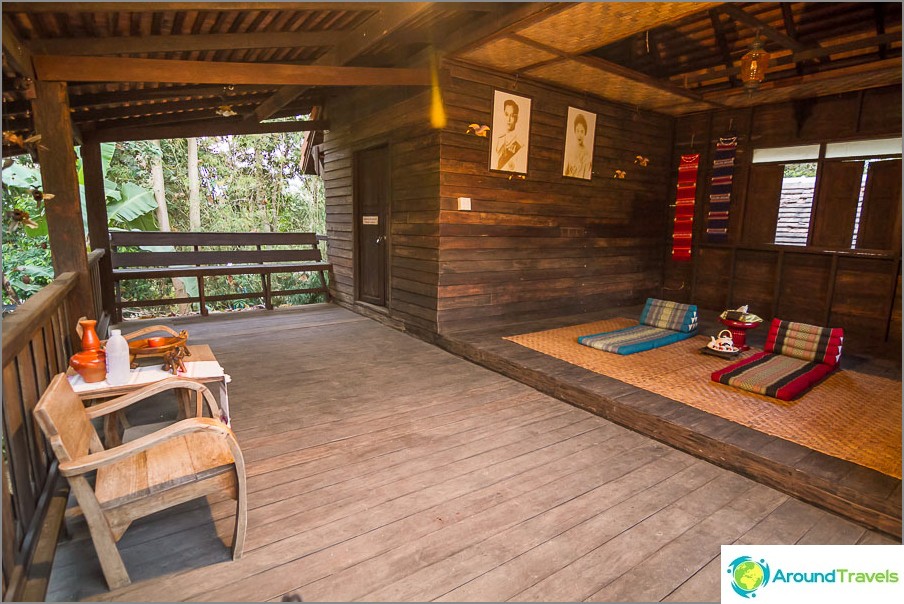 Well, after that I just went without a specific goal.in different pavilions and zones. There is a great playground with bridges, crossings, a flower pavilion with orchids, and a tropical pavilion with dried beetles, and simply beautiful lawns with paths. I did not have time to go through everything, as I said.
Now another time, especially since there is a desire to be there again. Still, such a park ...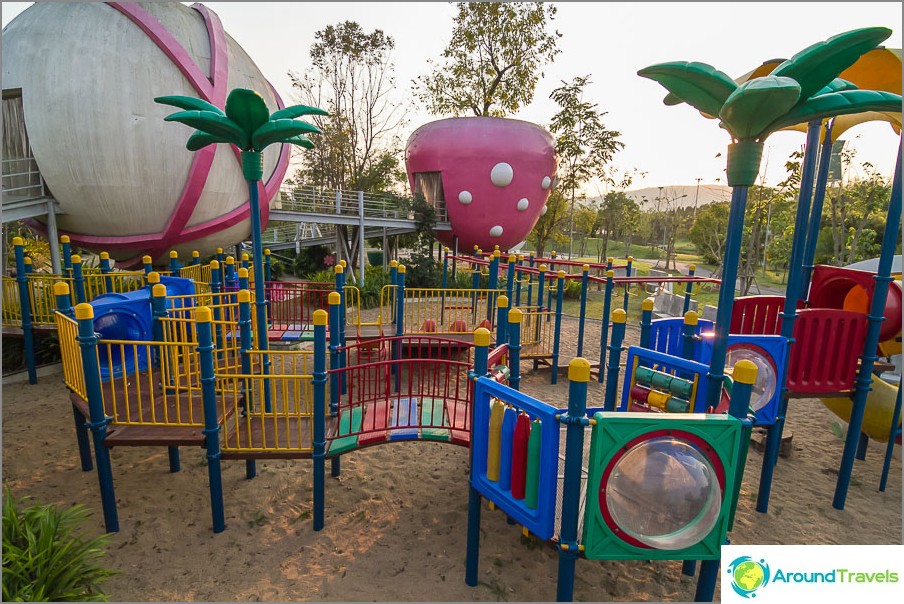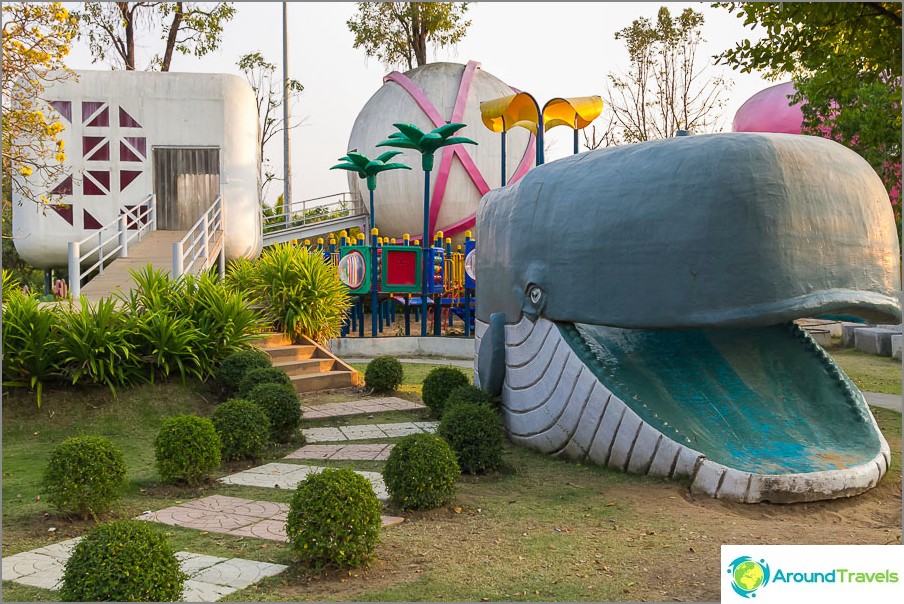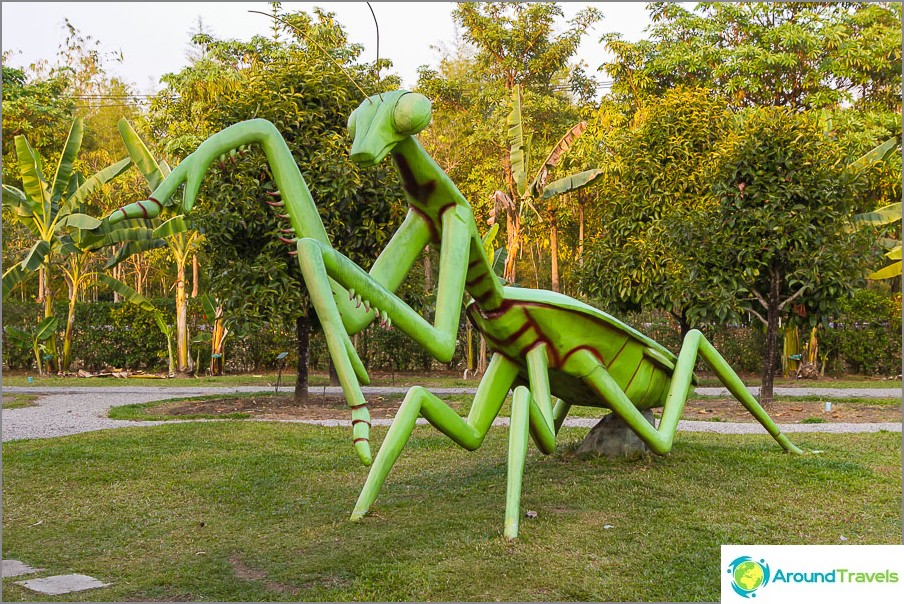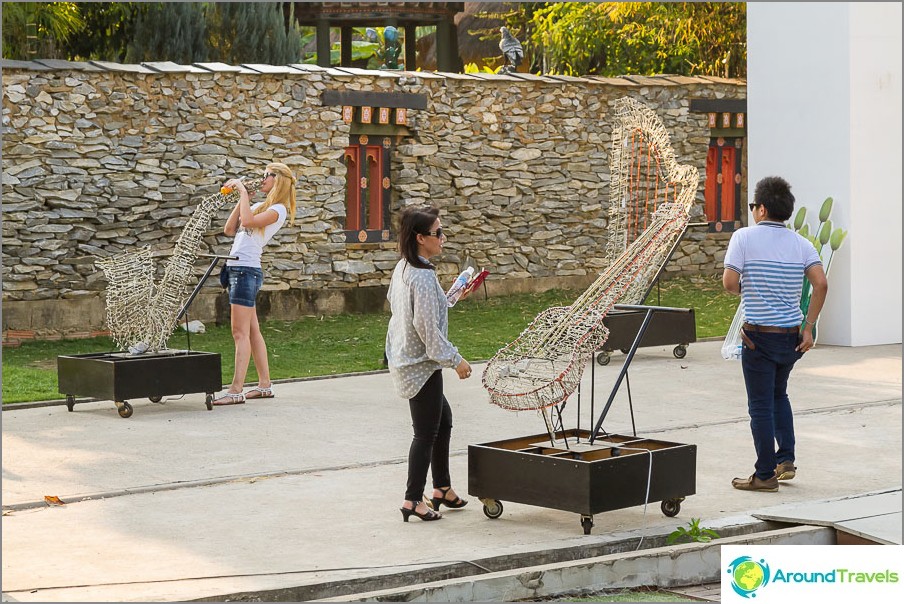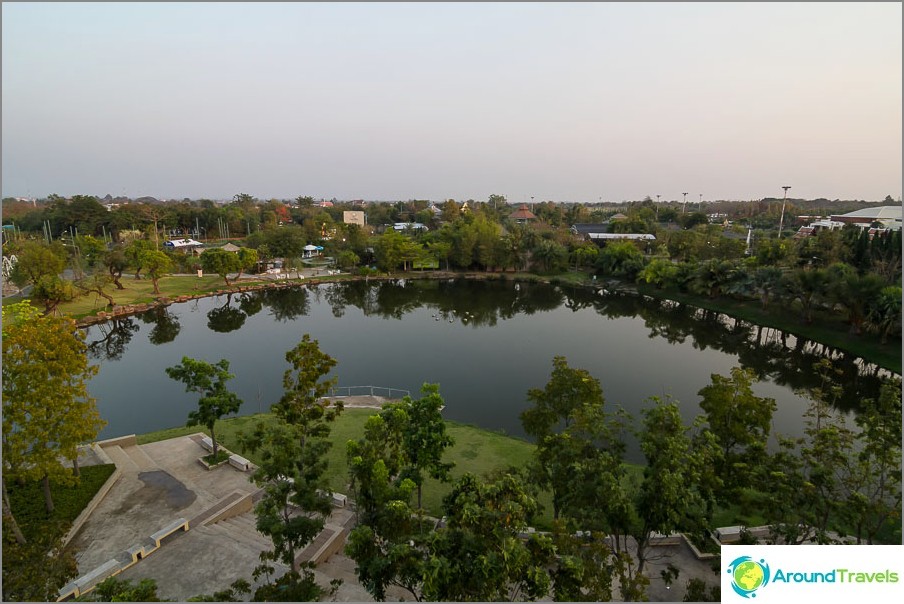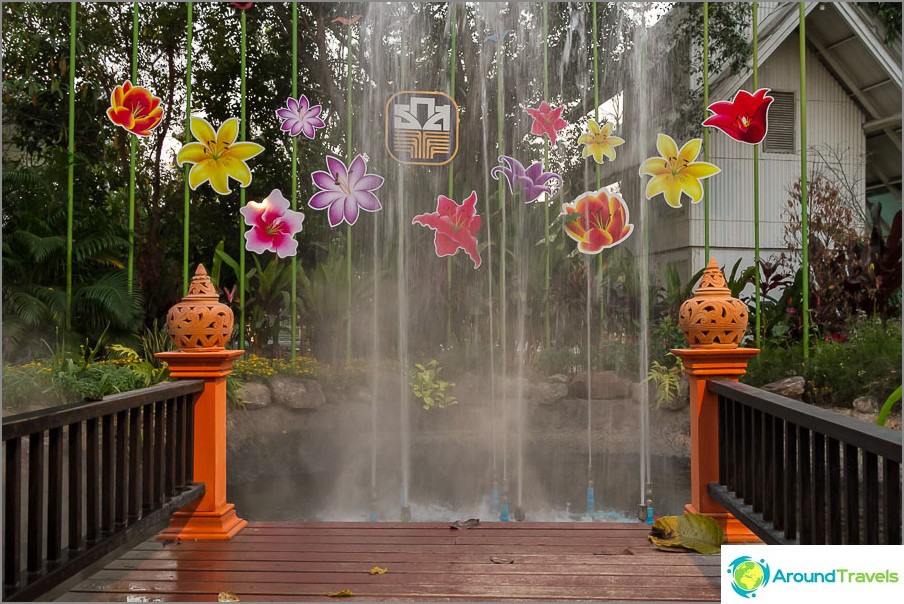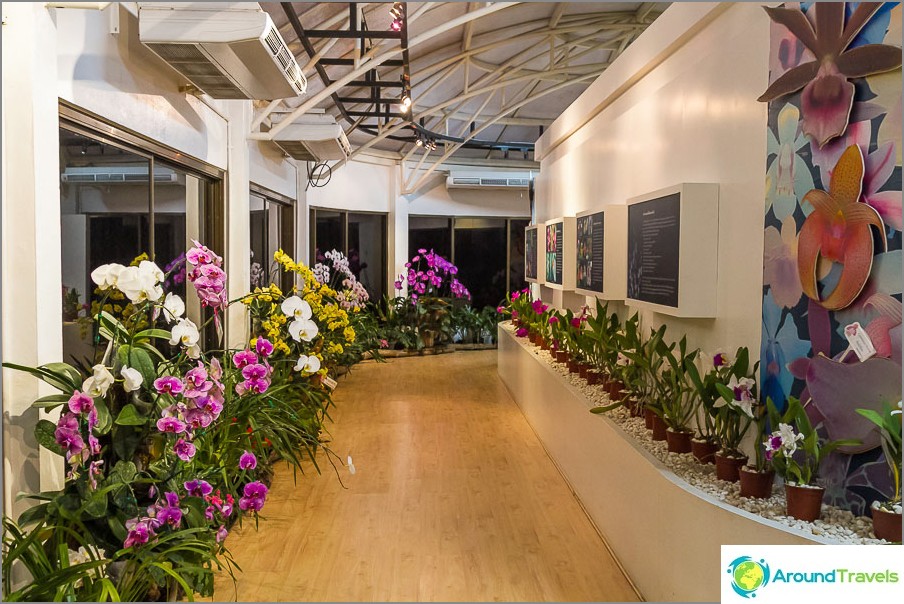 Information to visit
Ticket price 200 baht, per child 150 baht (100-140 cm). Children up to 100 cm tall are free. The ticket includes travel by bus on the territory. Rent a bike 60 baht per day.
Opening hours from 8 am to 18 hours. But I left later, no one expelled. Somewhere at about 20 o'clock the lights were partially extinguished on the territory, there was not a soul for the people. Moreover, there was no one at the exit either, which means that you can enter the park late in the evening for free. Strange. Maybe you can come at night. But maybe this is just my experience.
At the entrance, take a map, it may be useful to you, the park is also big. But specifically it can not give, so you need to ask.
For booking hotels in Chiang Mai I recommend the service RoomGuru and my Guesthouse overview in the historic center of the city (squared).
On the map
The park is located in the southwest of Chiang Mai, near the airport. It's easy to get on the bike, there are signs on the way. If there is no bike, then Grabtaxi, the price for it is quite affordable.
Garden of Flowers (Royal Park Rajapruek)
Garden of Flowers (Royal Park Rajapruek)
The point stands at the main entrance to the park. There is also a ticket office and parking.
Read about the park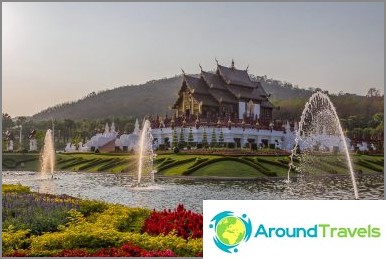 The point stands at the main entrance to the park. There is also a ticket office and parking. Read about the park
P.S. In addition to this park, I recommend to go see Doi ang khang, also awesome place.
Life hacking 1 - how to buy a good insurance

Choosing insurance is now unrealistically difficult, so to help all travelers, I compile a rating. To do this, I constantly monitor forums, study insurance contracts and use insurance by myself.

Life hacking 2 - how to find a hotel 20% cheaper

First, choose a hotel on Booking. They have a good offer base, but the prices are NOT the best! The same hotel can often be found 20% cheaper in other systems through the RoomGuru service.

Discount hotels