Restaurant Sabienglae ​​- this is a restaurant,which stands next to one of the most popular attractions of Samui and offers Thai cuisine and seafood at prices above average. Literally two hundred meters from the restaurant, by the sea sticking out stone dickwho was loved by tourists from many countries and remained forever in their photos.
The content of the article
Sabienglae ​​Restaurant
I went to Sabyengle because I gave himThe expats were advised, they say, a good and popular place to eat seafood. In addition, at that moment I was living on Lamai Beach just a few minutes by bike from my hotel.
The establishment is located on the seashore and aroundring road. Honestly, he looks pretty ordinary, in Thai, without any frills in the interior, so he didn't even take pictures. At the entrance are homely aquariums with seafood. I can not say that I liked straight, but rather not. The food was quite normal, but I will not say that there was a desire to come here again. Service without a smile, as if everything is there in the steam. Reviews on the same Tripadweiser differ, someone was very tasty and everything is super straight, and someone writes that horror is horror. In general, everything is as usual, you need to go yourself and check how it really is. My review is neutral, you can eat, but there are more pleasant places.
The restaurant serves Thai traditional cuisine.European did not see. The choice of drink is standard, you can see my photos in the menu below. Basically, everything is sharpened by seafood, which is most often sold by gram. When you order, ask just in case how much it will work out, otherwise you might be surprised at the bill.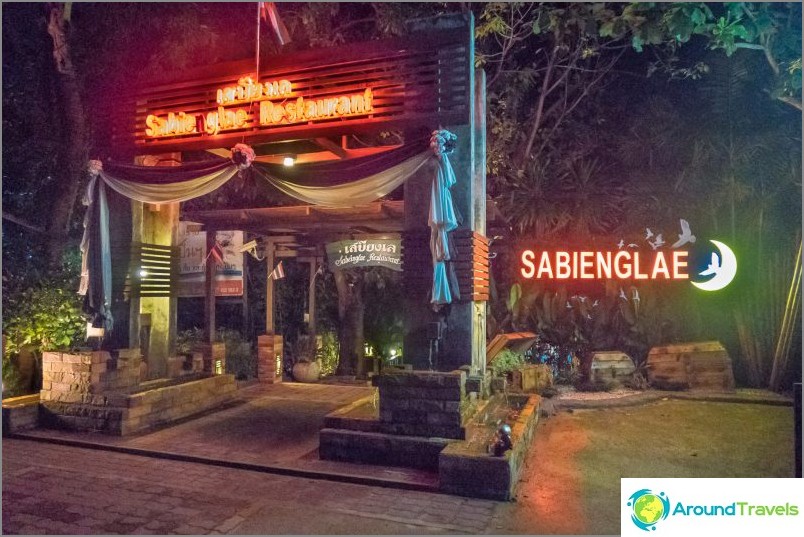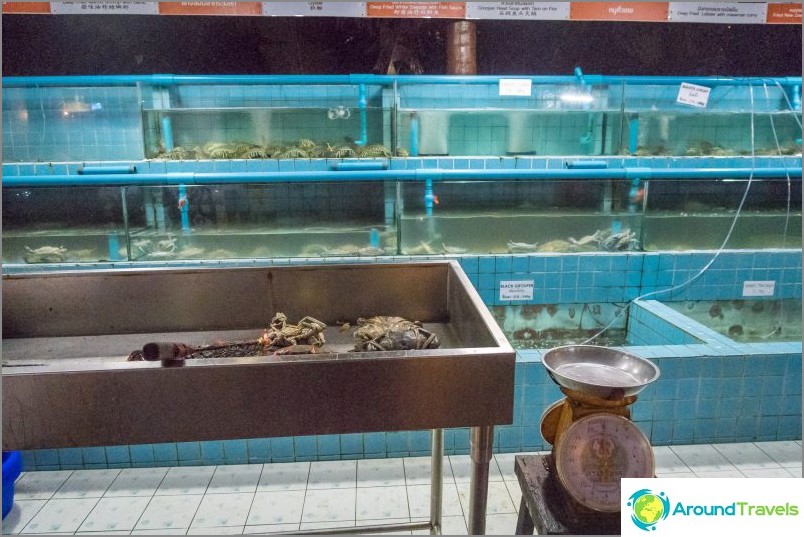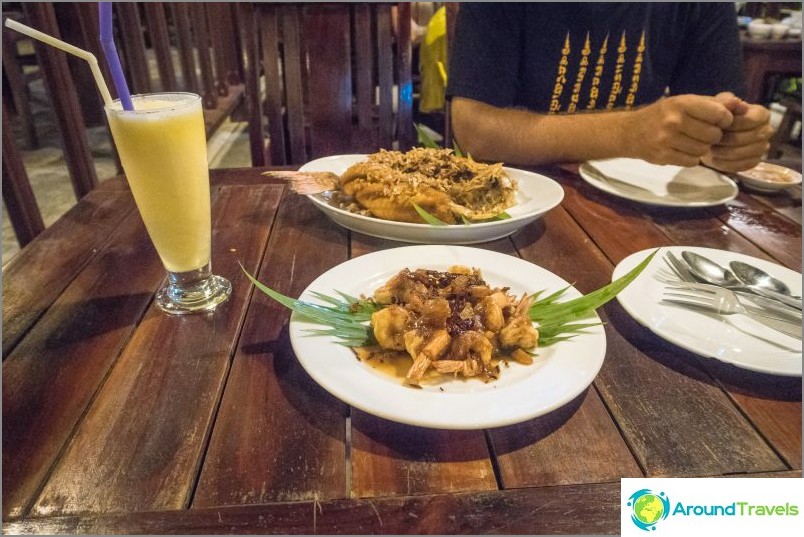 Sea, by the way, opposite the restaurant is verysmall and not very cupable. And only part of the tables has a view of the sea. But if you arrive after sunset, when it is already dark, then there is no difference at all where to sit, you will still not see anything. Therefore, if it is important to admire the view of the sea, then it is better to come before daylight in order to occupy a table. There is enough people there in the season, so everything can be used near the water.
In general - the usual tourist "Thai" restaurant, and if you want to get into a more comfortable, tasty and authentic place - it is better to ride along the roundabout a little further. Immediately after Red Temple there will be a Krua Chao Ban restaurant where you can rest your soul over great seafood and truly unique Isaan cuisine.
Information to visit
Parking along the ring road at the entrance to the restaurant.
The price tag for food is higher than the average tourist; in other words, it is expensive. Open from 11am to 9.30pm.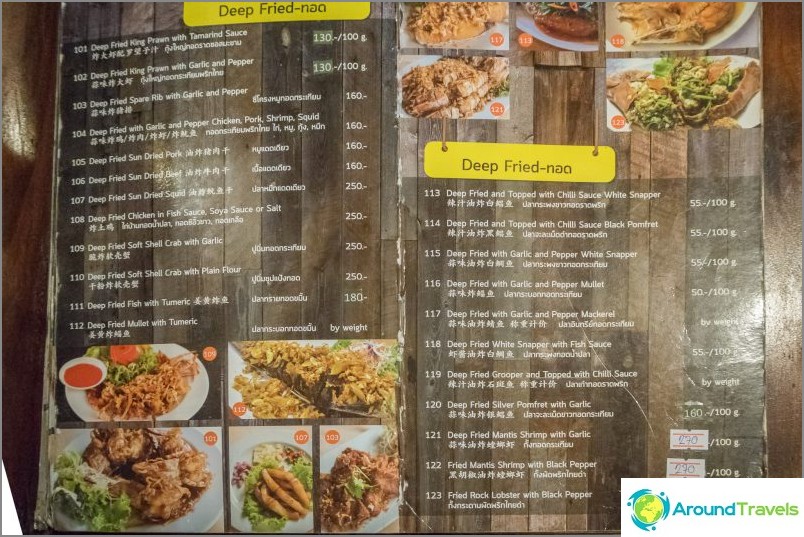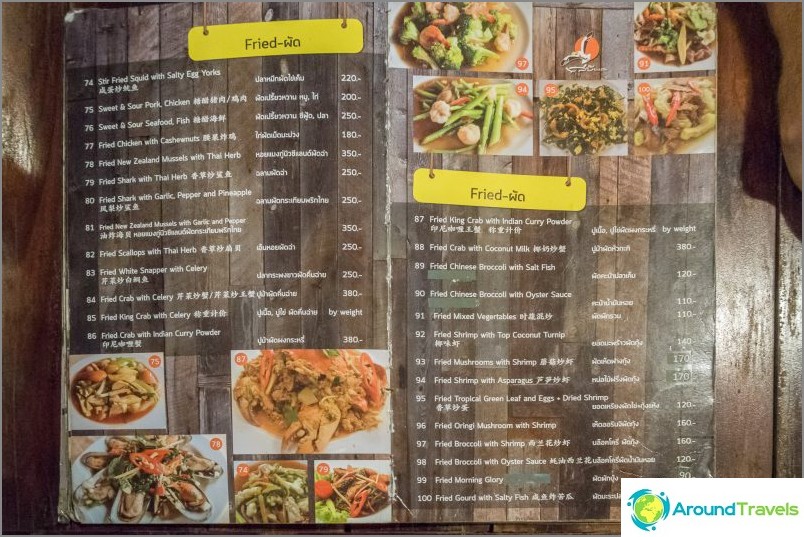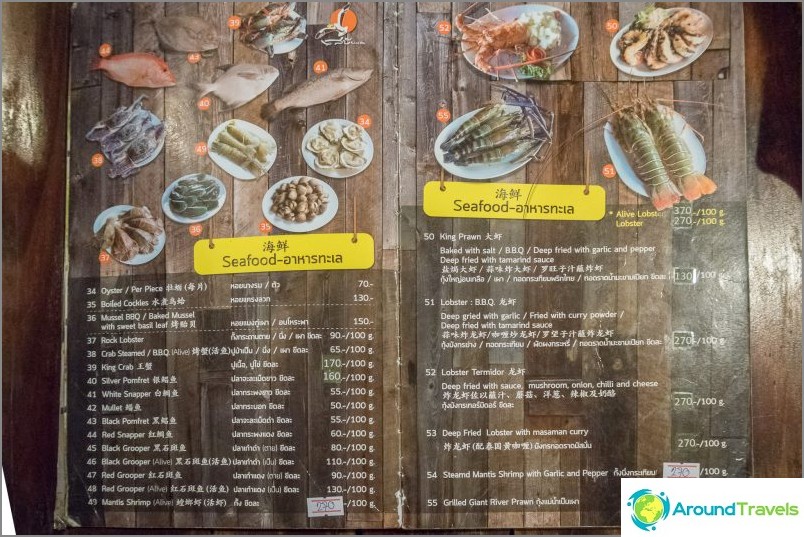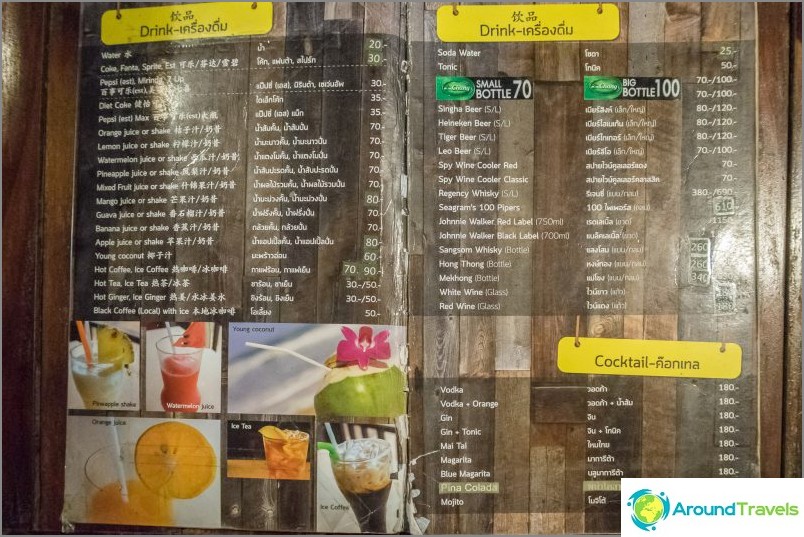 On the map
Sabienglae ​​Restaurant
Sabienglae ​​Restaurant
Decent seafood restaurant. Popular with locals. Located near the rocks Hin Ta Hin Yai.
Read more about the restaurant.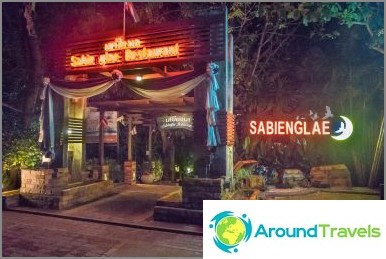 Decent seafood restaurant. Popular with locals. Located near the rocks Hin Ta Hin Yai. Read more about the restaurant.
Life hacking 1 - how to buy a good insurance

Choosing insurance is now unrealistically difficult, so to help all travelers, I compile a rating. To do this, I constantly monitor forums, study insurance contracts and use insurance by myself.

Life hacking 2 - how to find a hotel 20% cheaper

First, choose a hotel on Booking. They have a good offer base, but the prices are NOT the best! The same hotel can often be found 20% cheaper in other systems through the RoomGuru service.

Discount hotels