A place from the category of "suddenly", just drove by. Located in the central part of the western coast of Phangan. If you already more or less understand the geography of the island and know the main beaches, then I'll clarify - in the area Ao Hin Kong, behind the Buddhist temple of Wat Samai Kongka. If you are still swimming in toponyms - see my Mega-selection of the beaches of Phangan with descriptions and photos. So, Seed to Feed is located on one of the island's secondary paths and is not very noticeable during the day (it is lit at night) due to the absence of bright signs and strange buildings a la greenhouse near the establishment. And this, no more, no less - own garden.
The content of the article
Seed to Feed on Phangan
The restaurant is called Salad Bar, that is, not evenrestaurant and bar. Its peculiarity is that this restaurant itself grows greens for itself. Own plantation occupies 10 times more space than the restaurant itself. It is clear that all sorts of exotic fruits, spices and other leguminous crops cannot be seen here in their natural environment, but salads, herbs, local fruits and vegetables are abundant. The remaining products are also all natural.
At Sid Tu Feed, everything is fresher, without pesticides, GMOs andother modern supplements that are not acceptable for many vegetarians, and even more so for vegans and all sorts of raw foodists there, of which there are plenty on Phangan. Although it is strange that in this case there is offered beer, wine, homemade eggs, which seems to be completely unsuitable for vegans.
I personally liked the institution more or less, II like to try something unusual and go to different places all the time. Despite the fact that I like Thai food, I have eaten it a couple of times during my stay in Phangan. This island is just the perfect place to try almost all the cuisines of the world. Specifically, this rest - at once for me.
I will add to the pros still simple, but nice designthe restaurant. A large number of wooden parts, pillows, various lights, there is a bar with bar stools, where you can sit with a glass of smoothies, herbal tea or organic coffee cup.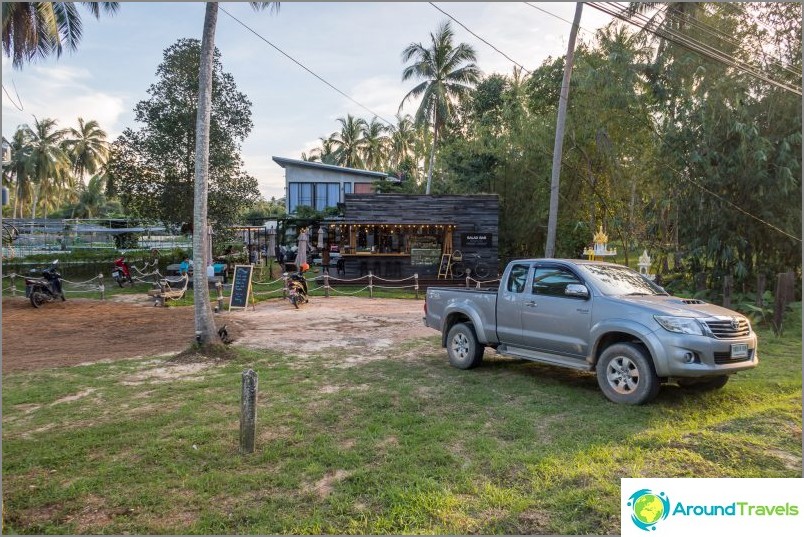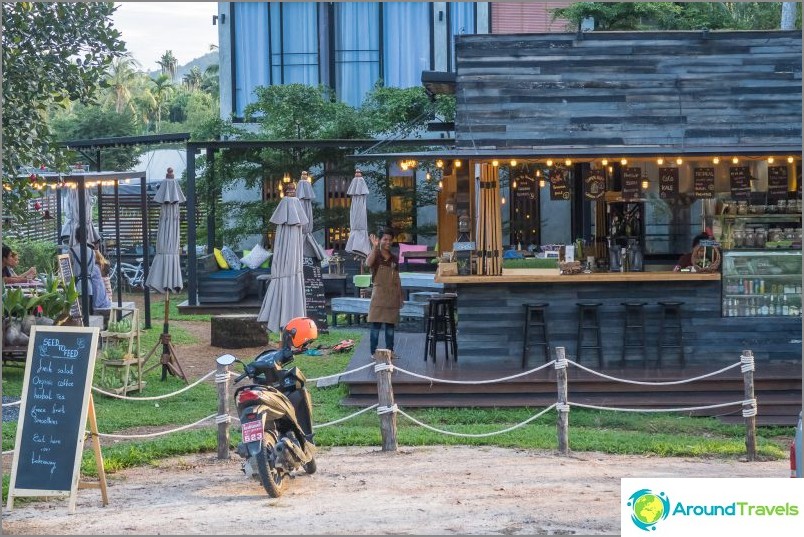 Information to visit
Opening hours - from 9 am to 22 hours. Parking is small, but near the entrance.
Prices are above average, so you must initially understand whether you should pay for it specifically or not. Ordinary meat eaters most likely will not enter.
On the map
Seed to Feed
Seed to Feed
Vegan restaurant, salad bar, nearby grow plantations of lettuce, vegetables and fruits for the needs of the restaurant.
More about the restaurant.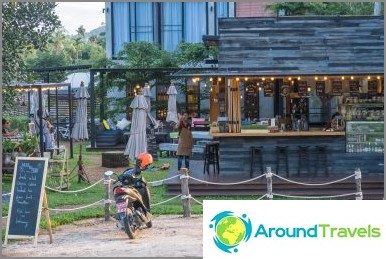 Vegan restaurant, salad bar, nearby grow plantations of lettuce, vegetables and fruits for the needs of the restaurant. Read more about the restaurant.
Life hacking 1 - how to buy a good insurance

Choosing insurance is now unrealistically difficult, so to help all travelers, I compile a rating. To do this, I constantly monitor forums, study insurance contracts and use insurance by myself.

Life hacking 2 - how to find a hotel 20% cheaper

First, choose a hotel on Booking. They have a good offer base, but the prices are NOT the best! The same hotel can often be found 20% cheaper in other systems through the RoomGuru service.

Discount hotels