Most of all I like to be in unusual temples, for the traditional Thai type temples in chiang mai squared already become boring. Well, if we are talking about the temple, how about attractions, and not about going there for spiritual needs. So, there are a million temples in Thailand, so apparently now some temple builders are begging and trying to invent something. Take at least White Temple or Temple of Hell and Paradise. In no way do I want to put the silver temple in one row with them, for it is not so distinguished, but nevertheless, it is still different, at least in color.
Silver Temple in Chiang Mai
History of the Silver Temple (Wat Si Supan) to meunknown, so just confine photo report. The only thing that embarrassed, for some reason, women can not go there. You can walk around the territory, you can see it yourself, but you cannot inside the temple itself. What kind of discrimination is this?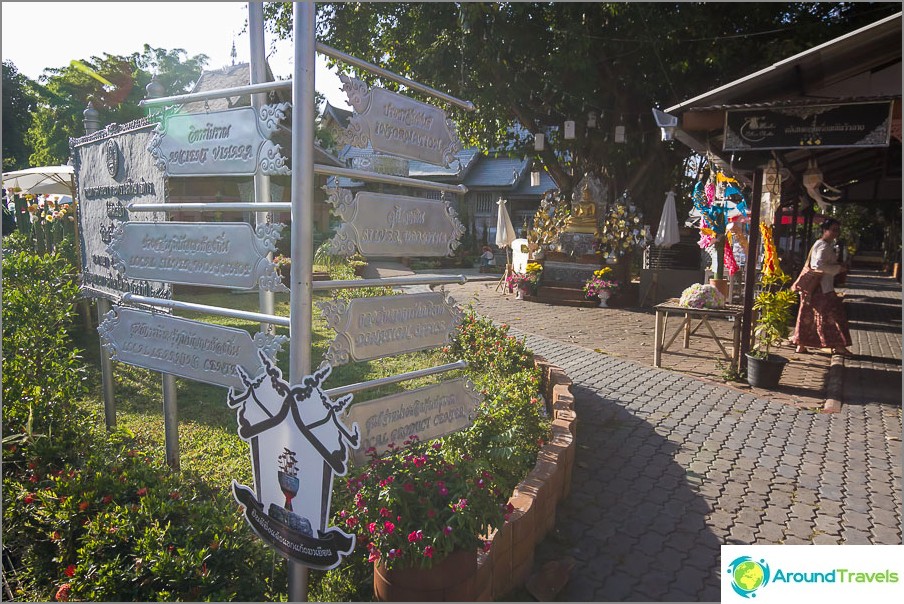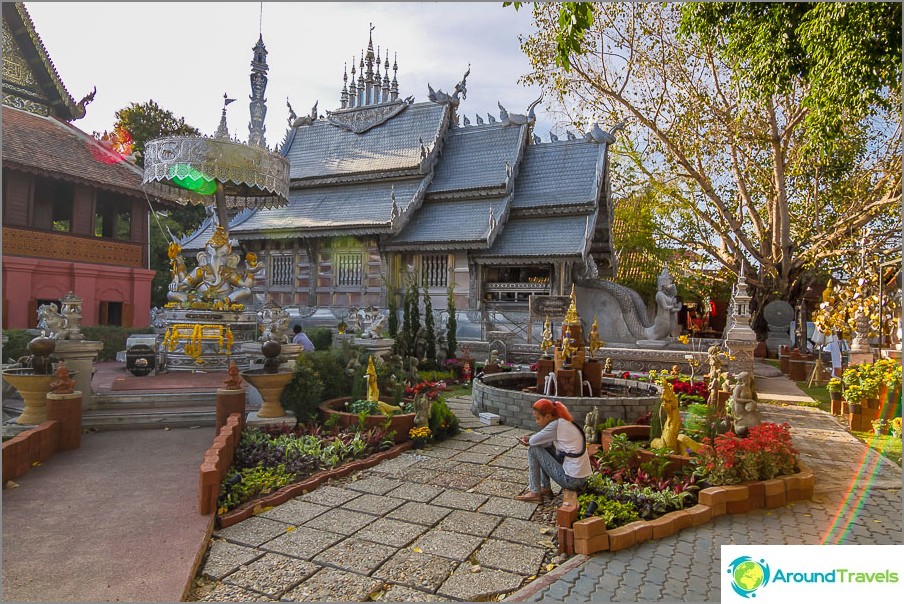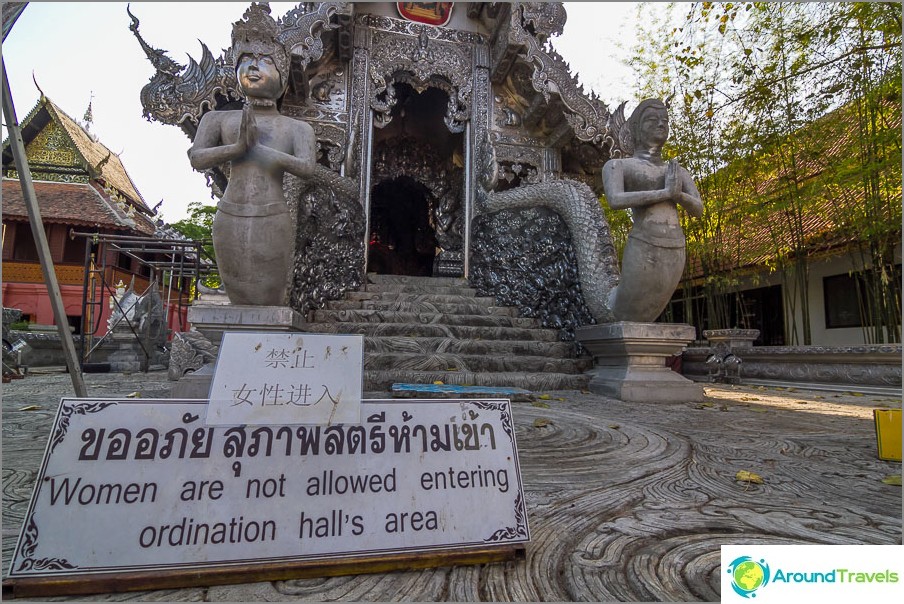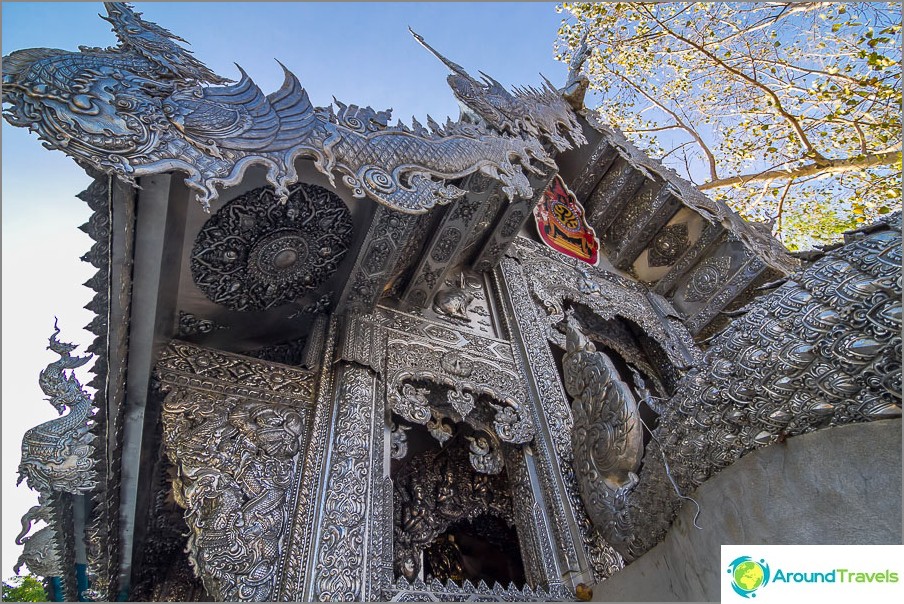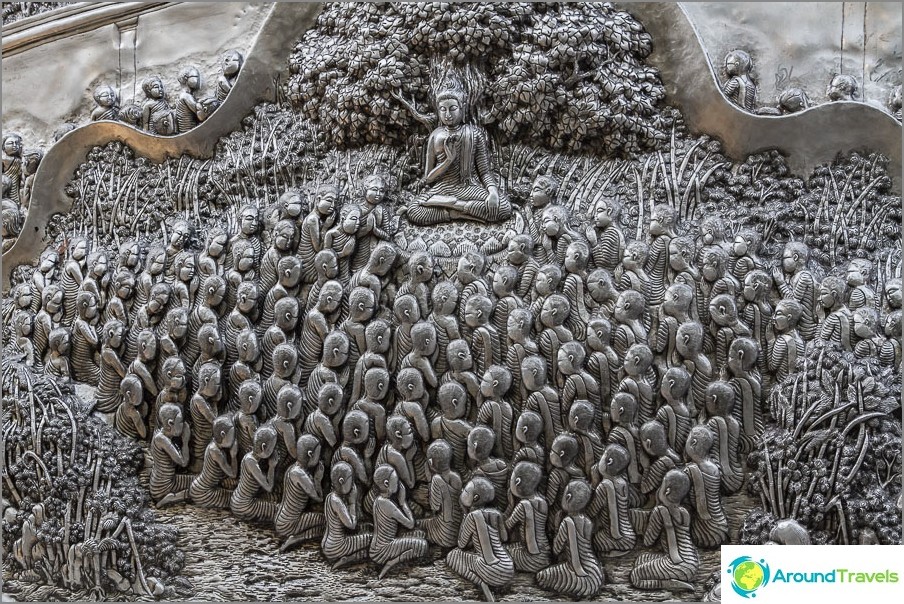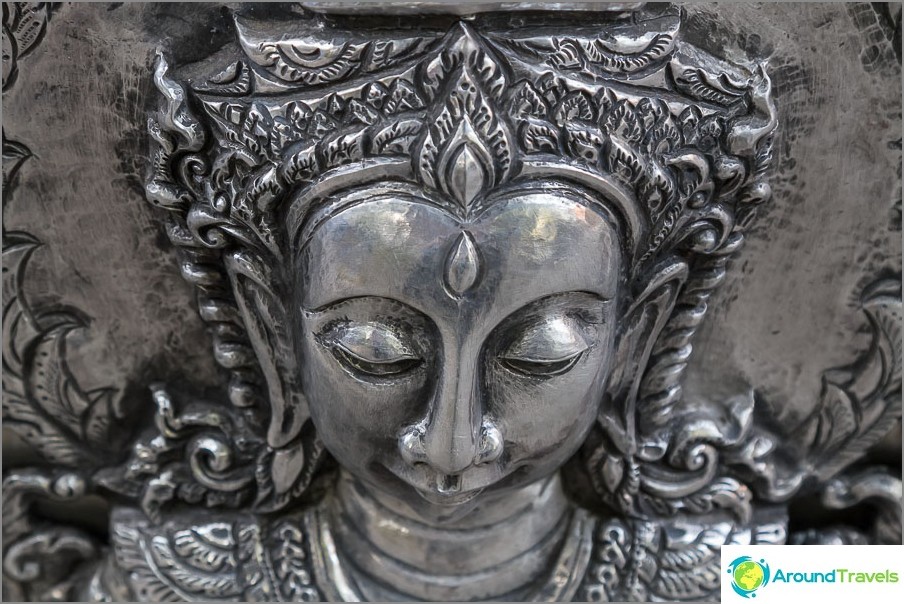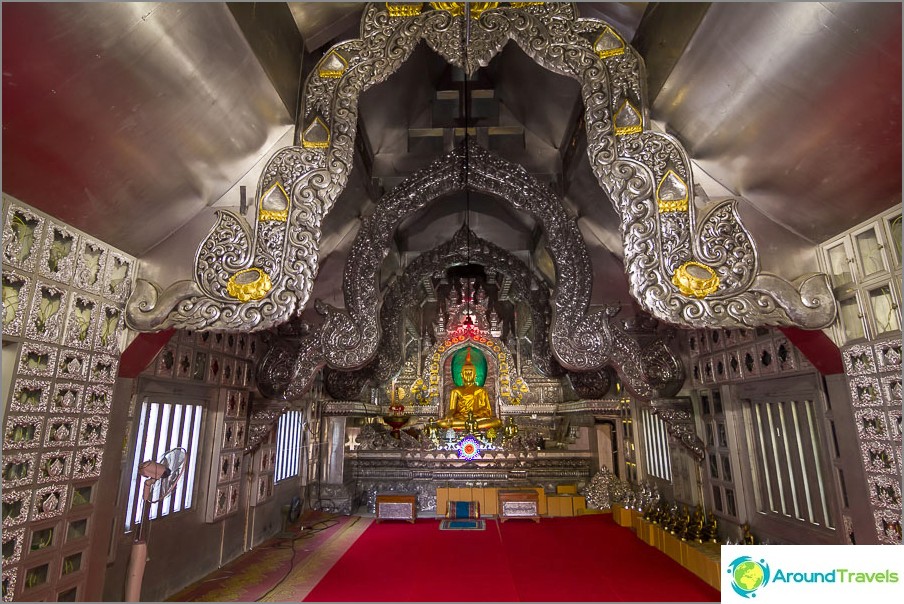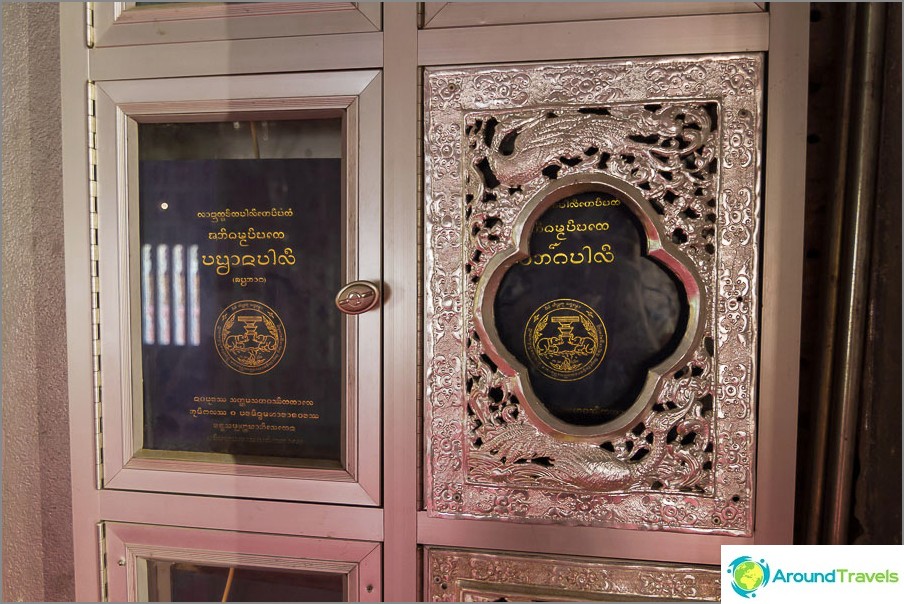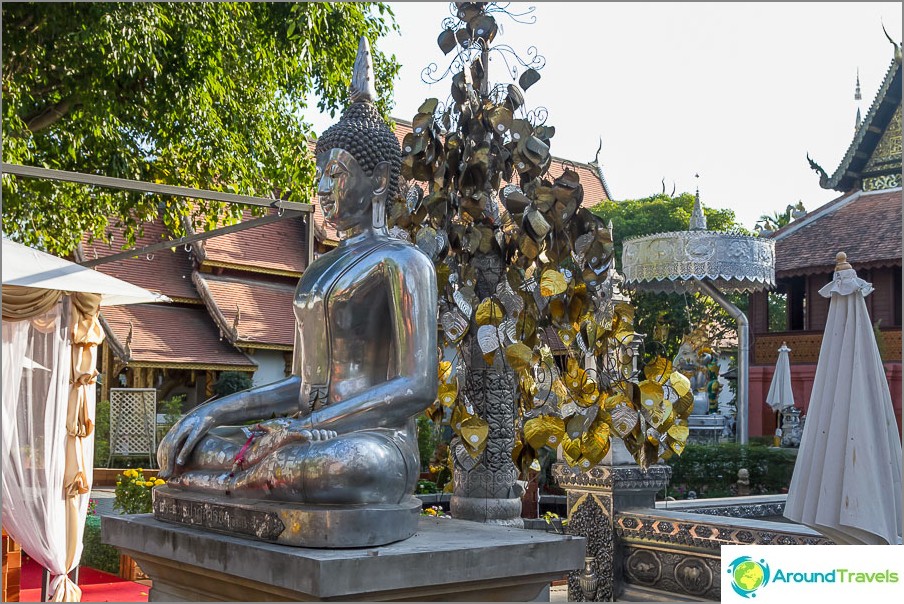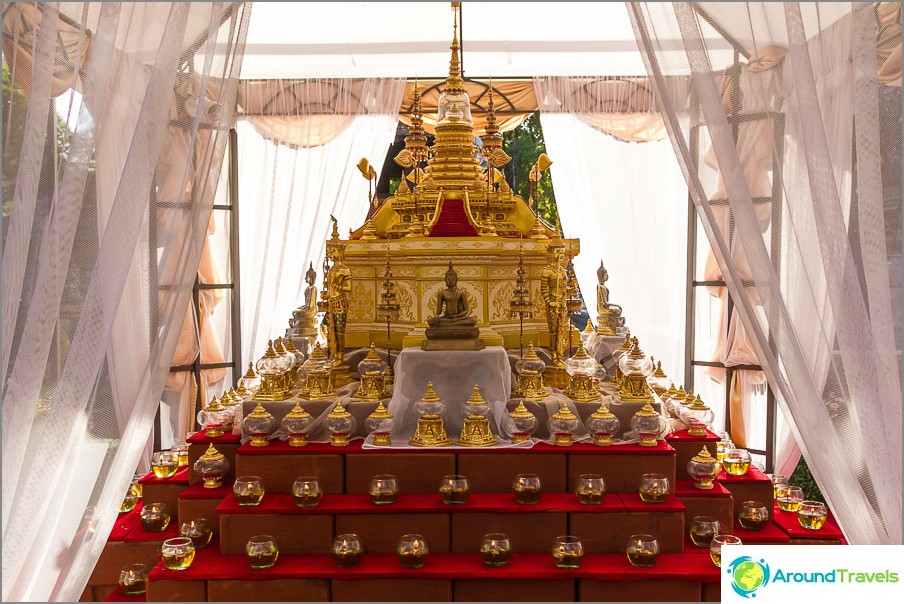 In fact, the Silver Temple itself is just a small building to the right of the entrance, and it is freshly built, and there is also the main building (typical), the area around it, a small museum.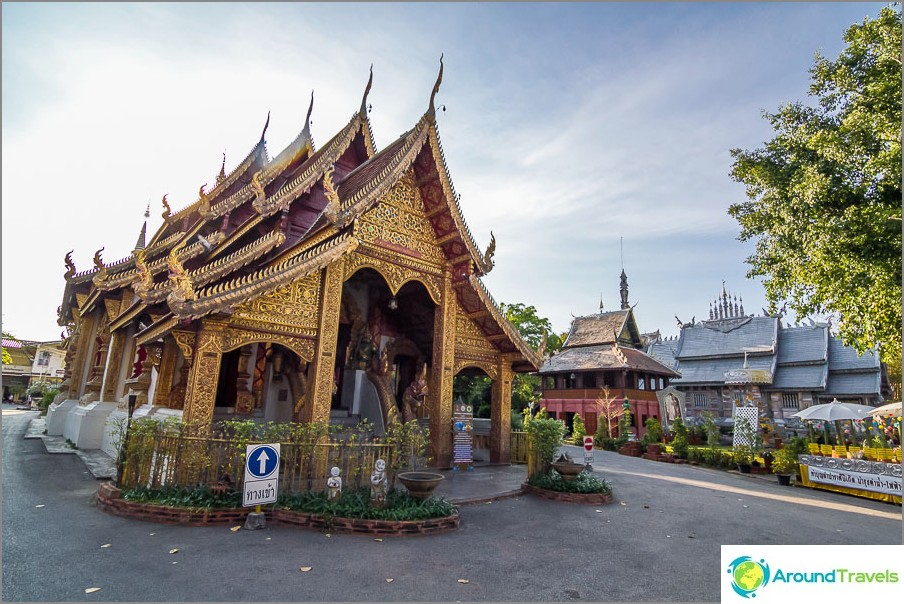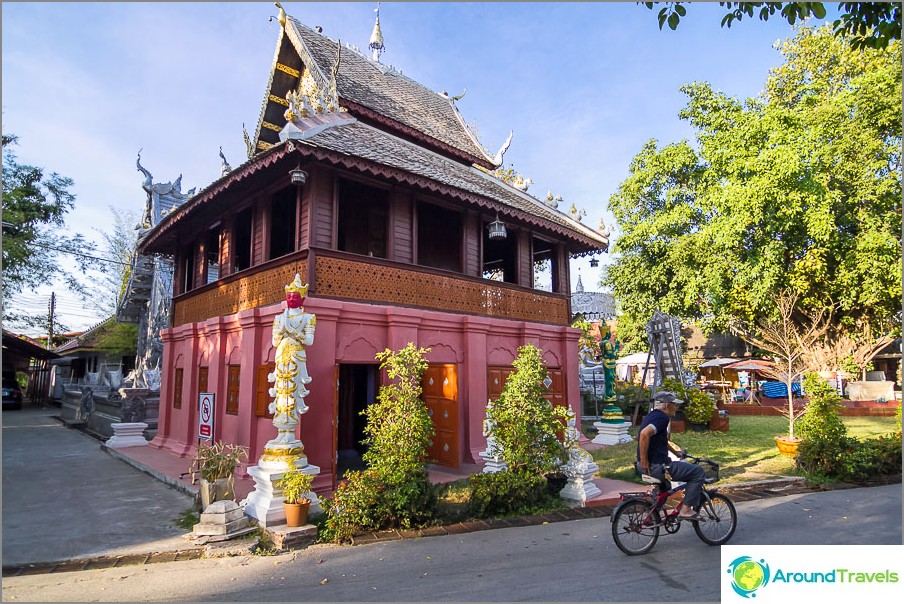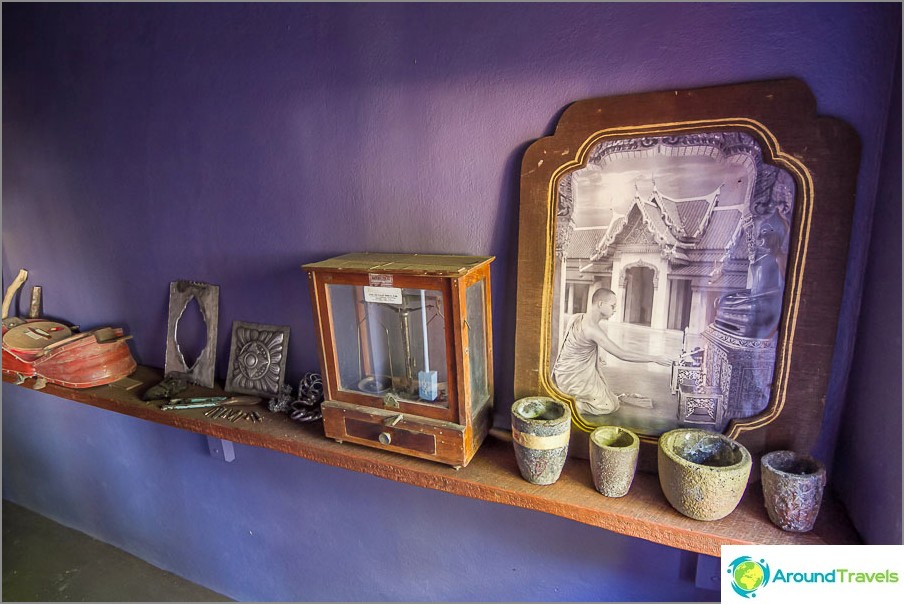 Where is
The temple is located near the square, from its southernparties. If you take the road (Wua Lai), which runs from the center of the bottom line of the square, you will need to get to the statue of a cow. Turn right in front of it.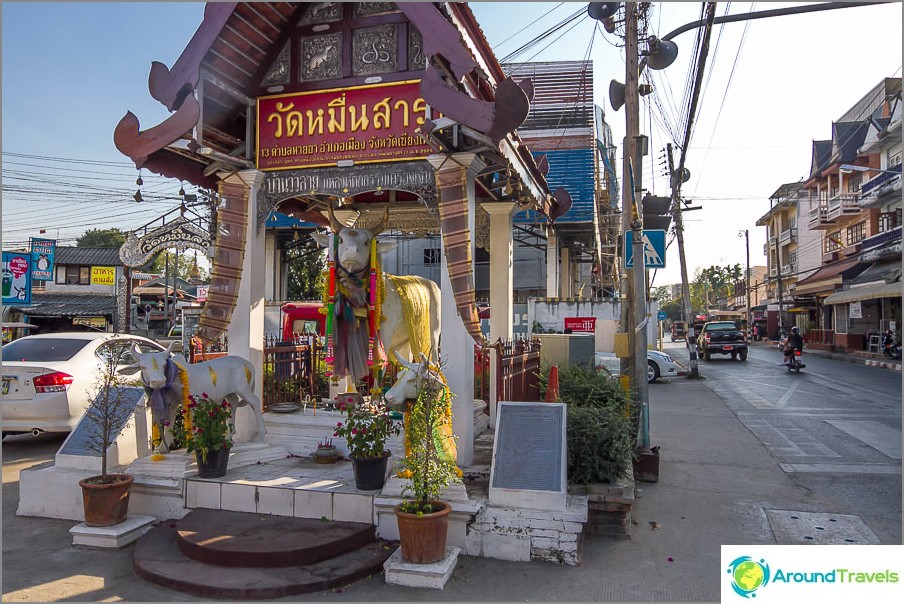 Silver Temple (Wat Si Supan)
Silver Temple (Wat Si Supan)
Next to the Silver Temple there is the usual one.
Read about the temple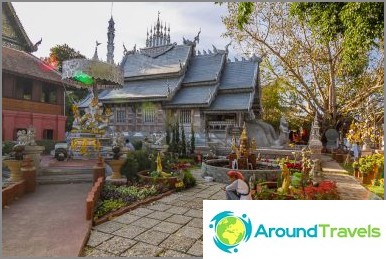 There is also an ordinary temple near the Silver Temple. Read about the temple
Generally, if we talk about Chiang Mai, I really liked it tunnel temple, it is some kind of soul ... And the Silver Temple can be specifically and not to watch
For those who are going to Chiang Mai, I recommend the service for booking hotels RoomGuru and our Guesthouse overview in the historic center of the city (squared).
Life hacking 1 - how to buy a good insurance

Choosing insurance is now unrealistically difficult, so to help all travelers, I compile a rating. To do this, I constantly monitor forums, study insurance contracts and use insurance by myself.

Life hacking 2 - how to find a hotel 20% cheaper

First, choose a hotel on Booking. They have a good offer base, but the prices are NOT the best! The same hotel can often be found 20% cheaper in other systems through the RoomGuru service.

Discount hotels