Recently, I was called to try apitherapy andtest sleep on beehives with bees. Sounds right? I have never heard of this before, so naturally I agreed. Interestingly, the more drove past. The place where there are two apiteremks is located near Krasnodar in an ecovillage and I was on the way (I was driving to Sochi). Surely, you also do not know anything about sleeping on the bees, so I will tell you about your impressions.
The content of the article
Sleep on beehives with bees
When I posted a photo of apiterem insocial network, then one of the most important questions was whether the bees do not bite. As far as I know, in apitherapy there is such a procedure with bites, but it has nothing to do with apiterem. The house is made in such a way that you can not contact with the bees. In fact, you sleep on a regular bed in a normal house, and the bees are under you. That is, the hives are built into the bed and access to them is only outside the house, the bee cannot fly inside. You can meet her only on the street and if you get too close to the place where she flies. So, everything is safe.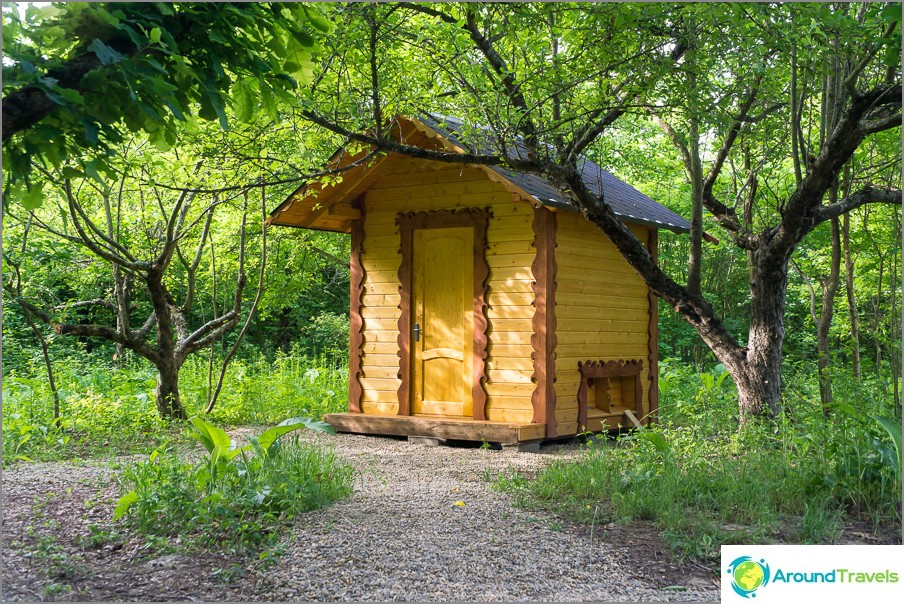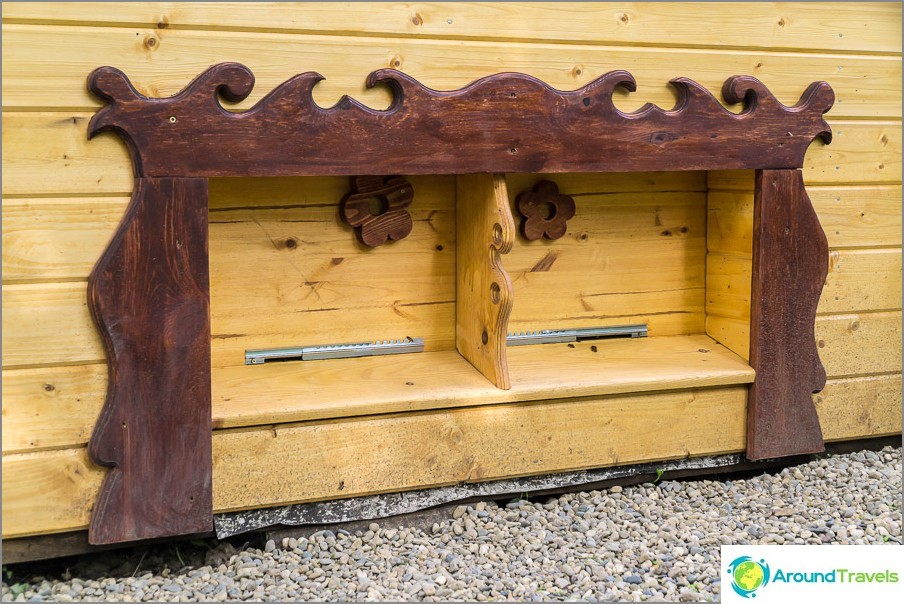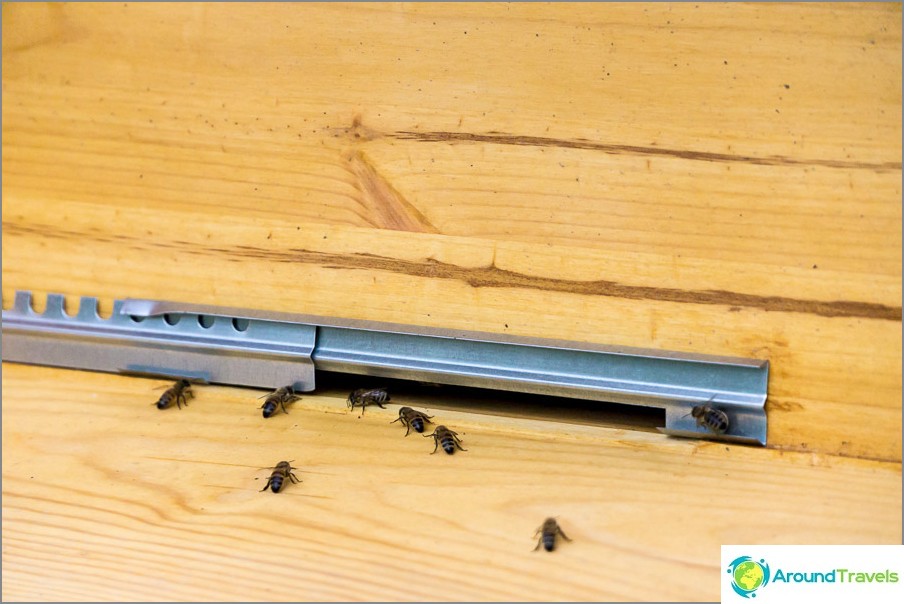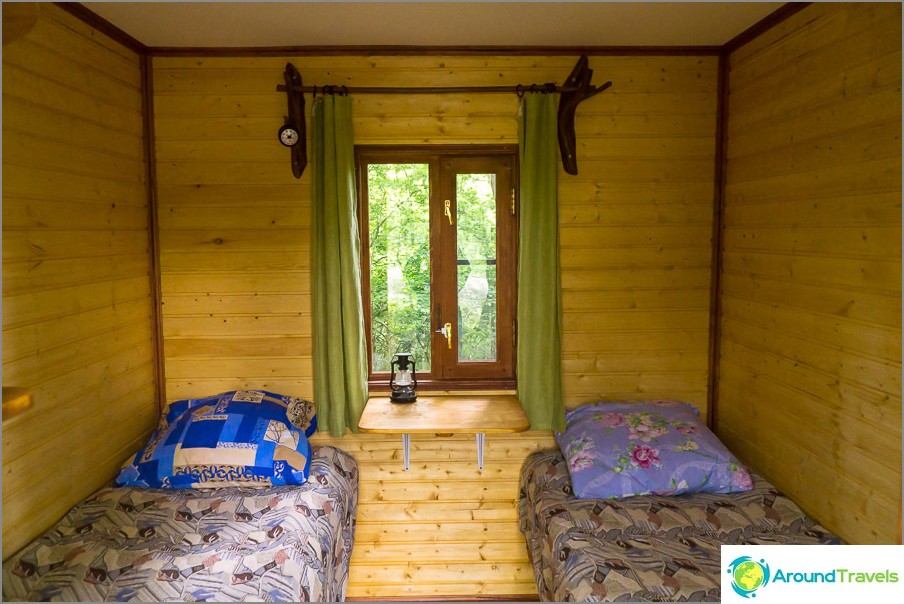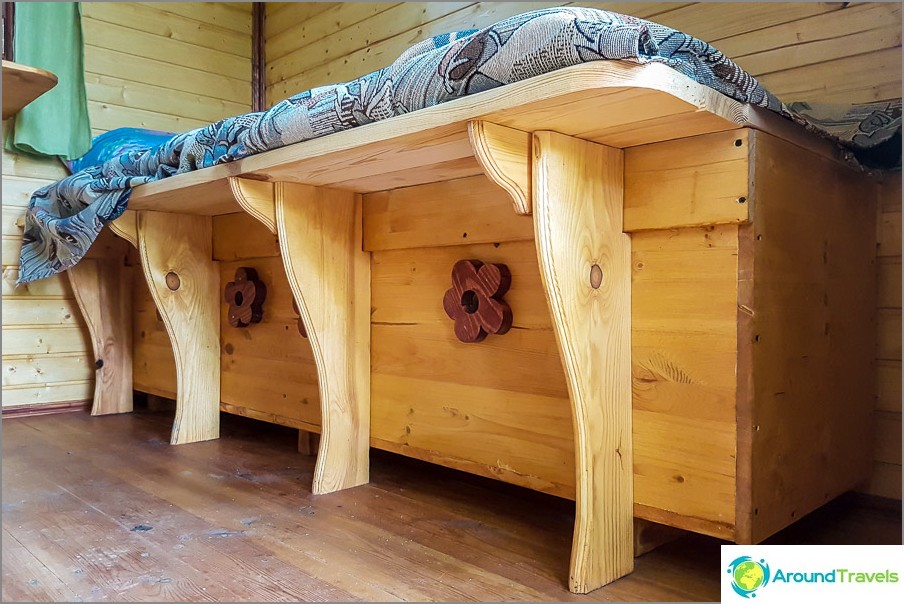 I will not talk about what istherapeutic effect (sleep), you can read on the Internet about apitherapy and bees themselves, a theme known both in Russia and abroad. As I understand it, the meaning is in healing air, bee biofield and microvibrations. Indeed, the smell, whether honey, or propolis is present, I will not tell you anything about the biofield, but I listened to microvibrations all night. As soon as my head touched the pillow, or rather, when I turned on my side (my ear was leaning against the pillow), I heard them! The buzz of a swarm, calm is so quiet. But you know, at first, for some reason, it reminded me of the sound of a train that was traveling somewhere far away. And then there was a feeling that I was going along the rails myself, since the bed was narrow (I was used to a 2-meter-wide orthopedic mattress at home) and looked like a shelf in a compartment. Only here dimensional tapping was not enough to complete the picture. I doubt that someone will have the same feeling, maybe I just missed the trains.
The complex consists of two houses, gazebos,camping tent-kitchen (there is a gas stove and drinking water) and a toilet with a shower. Everything is simple, without electricity and modern amenities. Initially, it is intended that those who are tired of civilization and just want to spend time alone with nature will come, turning off all their gadgets. The place in this plan is very suitable, practically in the forest, silence is concrete.
I see an alternative only in rest in a tent,more privacy can be obtained. But again, next to the city, it is not always possible to immediately find a pleasant and clean place, as a rule, everything is tainted if you can drive there by car (I remember our Moscow region). In addition, it is convenient that there will be a gas stove, some toilet and water from the well, and a bed instead of foam and a sleeping bag. That is more comfortable than just in a tent in the woods, a kind of intermediate option.
If you are suddenly interested, you can go to the site of Apiterem complex, there is a price, booking and other information.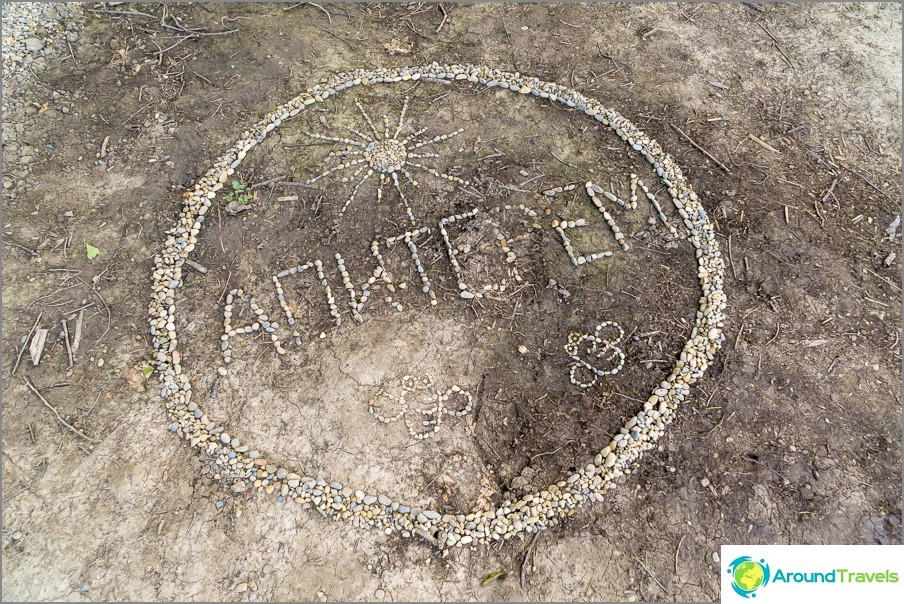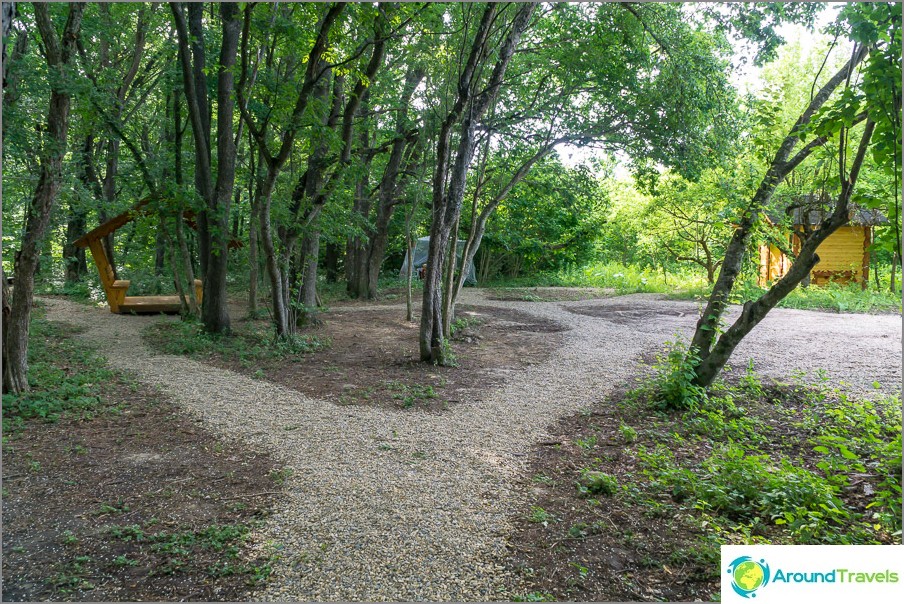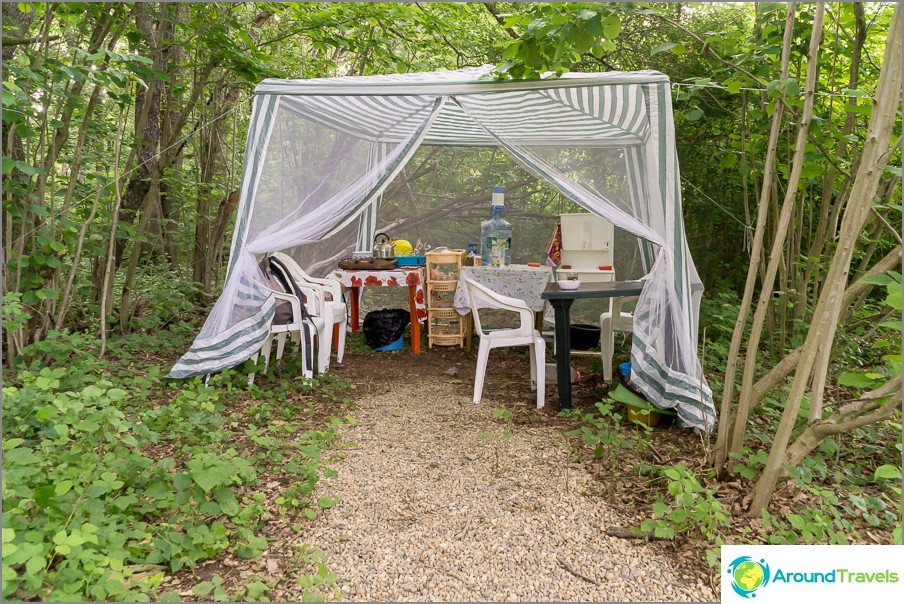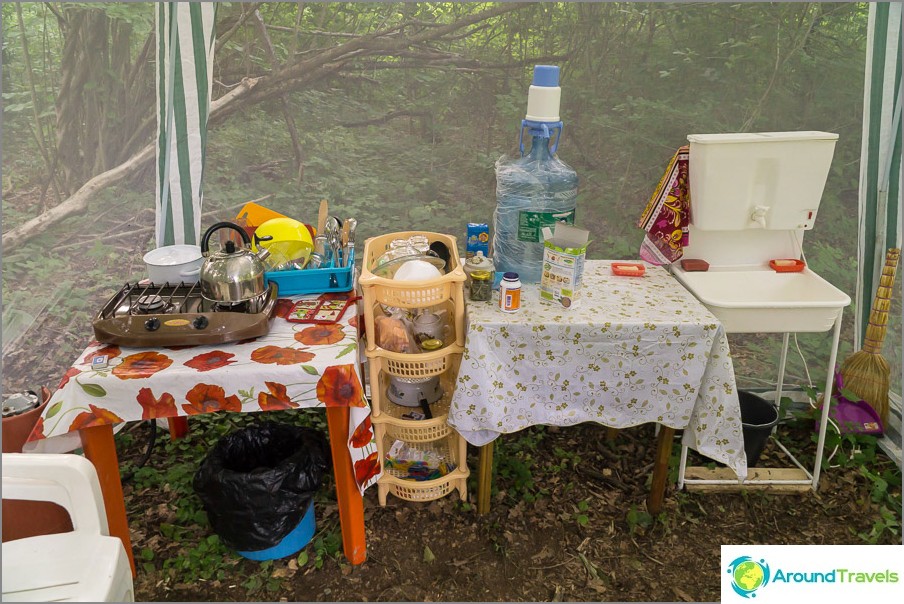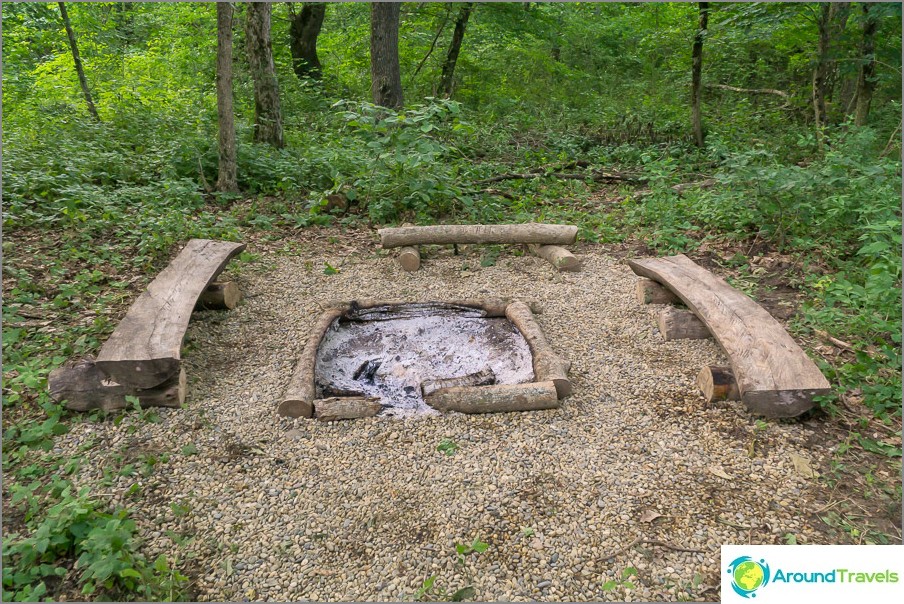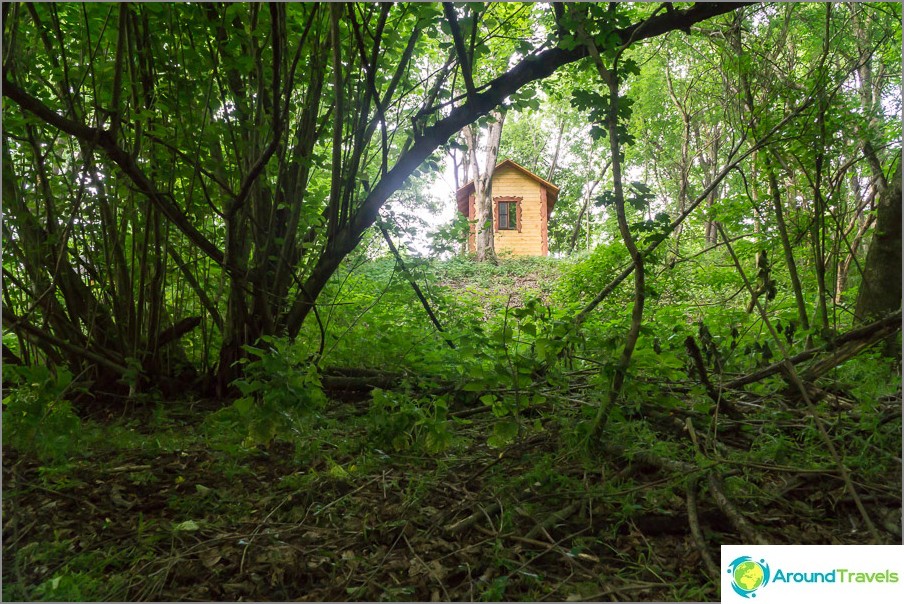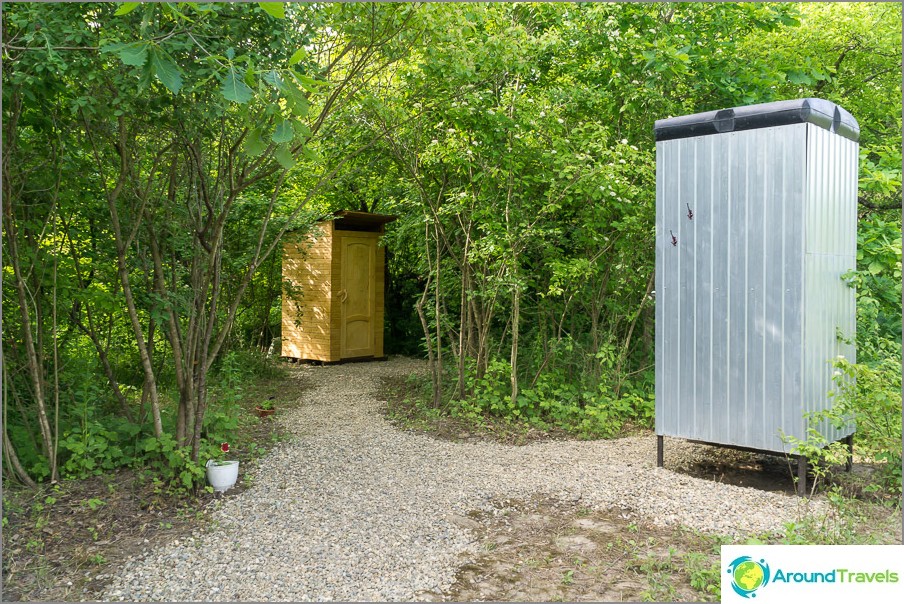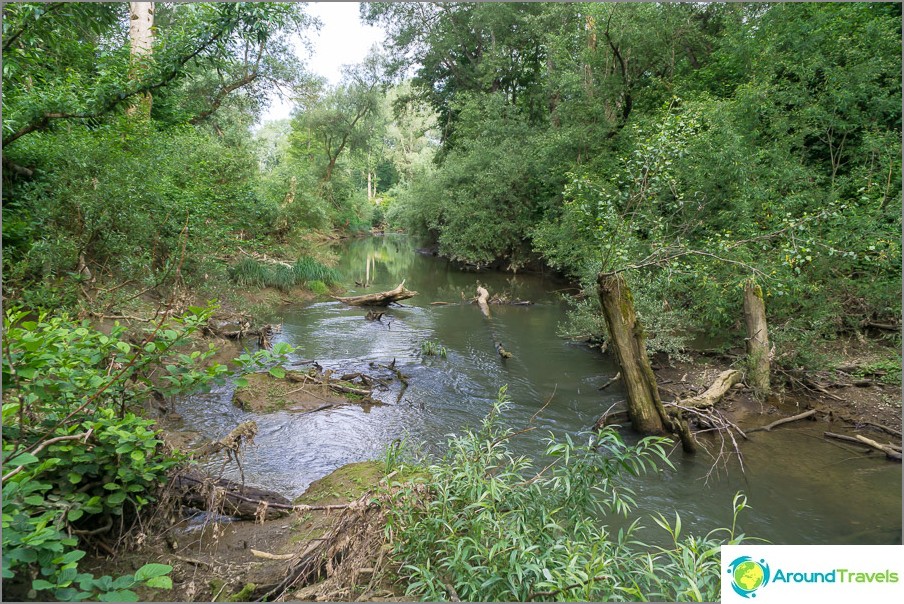 On the map
Apiterem - sleep on the hives
Apiterem - sleep on the hives
Apiterem is a small complex of two houses where you can sleep in hives mounted in bed.
Read more.
Apiterem is a small complex of two houses where you can sleep in hives mounted in bed. More details.
About ecosettlements and recreation centers
I have already written several times on the blog about ecosettlementscan read. Apiterem is located in the village of Fairy Tale, and next there is another one - Healthy. But by and large, having arrived there, you will not see anything so unusual, just houses stand on large plots, and around the forest / field. Well, I mean, if you are waiting for something like this
It so happened that I have many acquaintances in completely different circles, including in ecosettlements, although I myself am very unlikely to live there. But I like the idea of ​​living closer to nature in my home.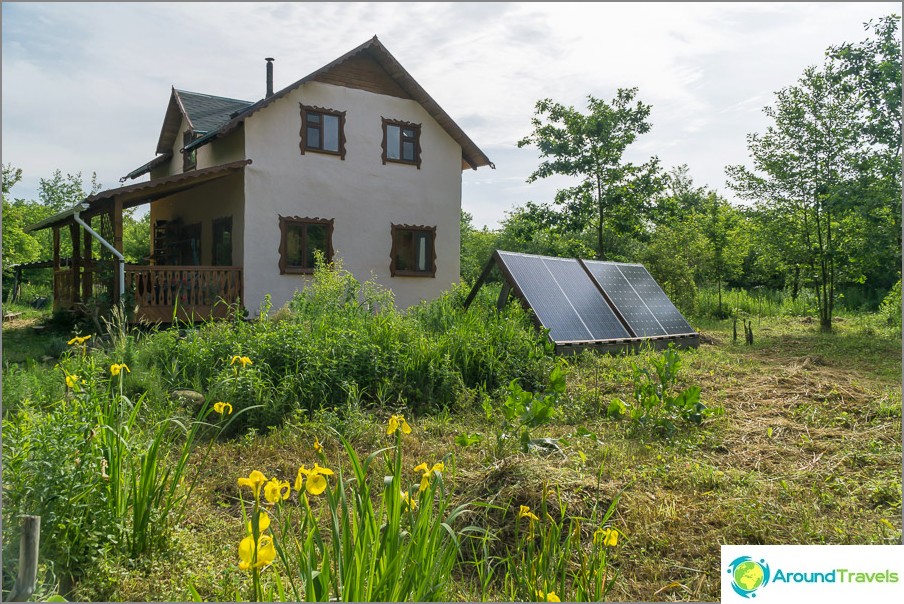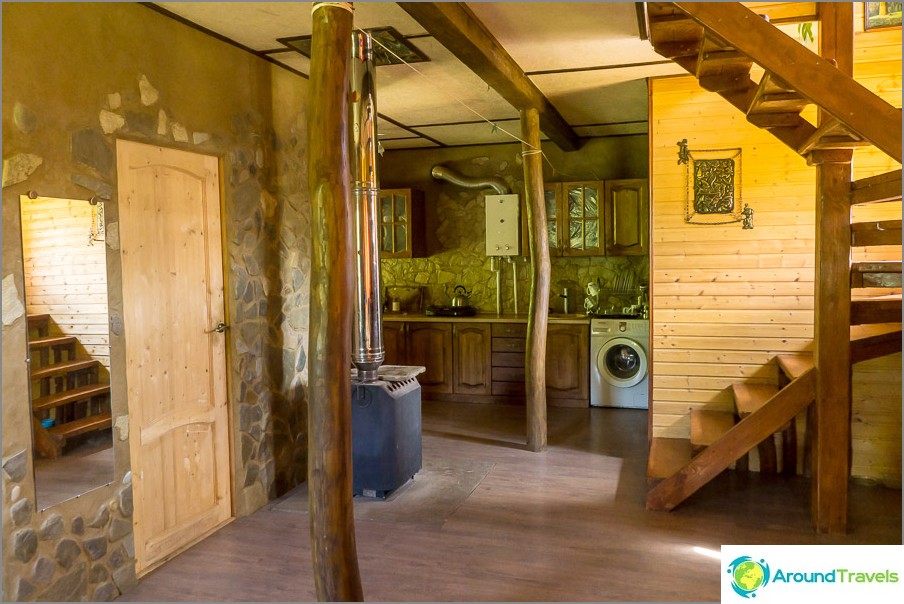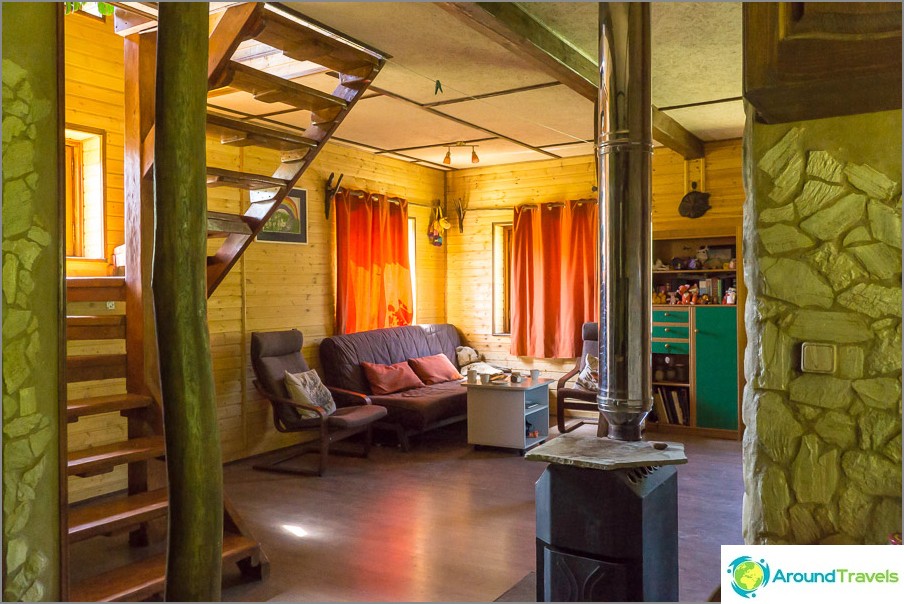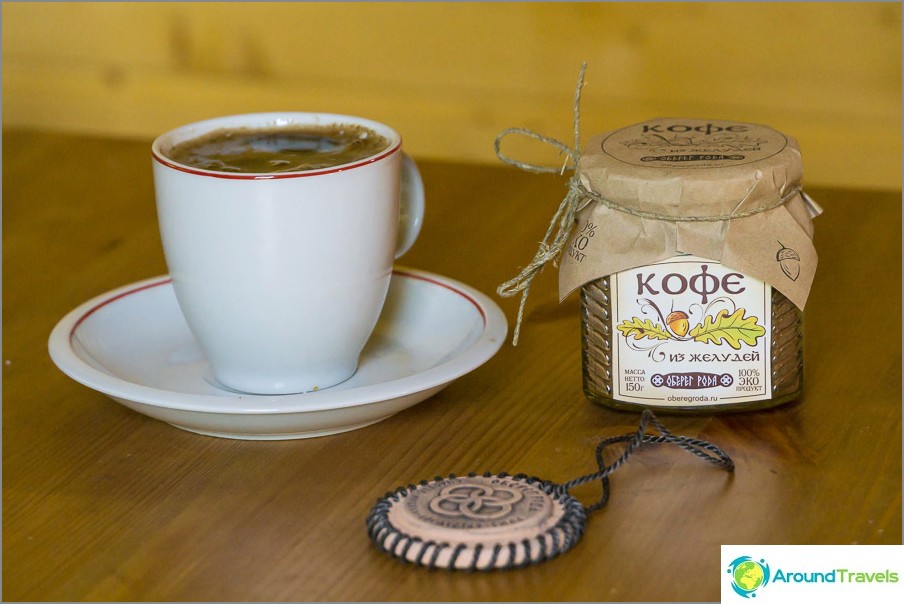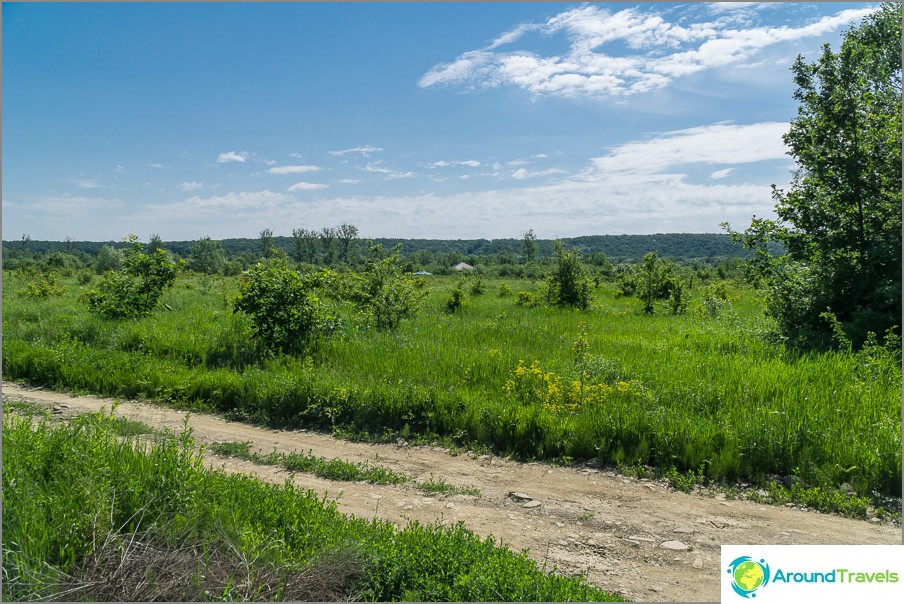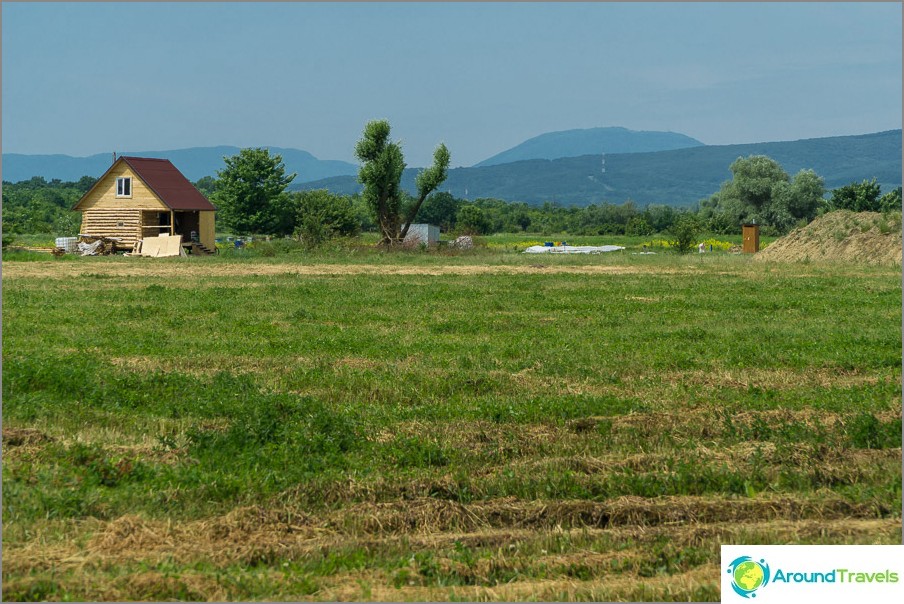 Once upon a time I, too, was thinking to leave the cityand make a small base of rest for people just as tired of fuss as I am. Build houses, put a bath, come up with some simple entertainment such as riding a horse or a bicycle. But then it seemed to me that no one would want to shove somewhere in the countryside, just in order to be in silence in the lap of nature.
Now I see that there are tired of the city andquite a lot of them. I, as a resident of the metropolis, and sometimes it is not averse to go out of town and for sane money just to spend a couple of days outdoors in a pleasant place to reboot. I agree, many have villas, but I don't have one yet. In addition, not every dacha is also suitable, 6 acres, surrounded by another 500 such sites, from which music comes and the cries of cheerful walking companies, are never at all silent and not nature.
P.S. By the way, I still have not left this idea with the base of rest. Only she has already changed for me to something like "coworking in nature" or "living with friends in a cottage village". That is, that there was an Internet, comfortable conditions, friends, acquaintances, and at the same time, that nature is near