I continue a heading 365 for those who does not watchus in social networks, but who cares what's new? In fact, this kind of posts to do quite quickly and conveniently. I uploaded photos without processing for the last month, added signatures and it's in the bag. And, probably, this is better than not writing at all, because hands rarely reach us in detailed posts. Now, in general, it is necessary to disassemble a bunch of material from all the recent sorties, I will probably post a month in a non-stop mode. I really want this year to return to Moscow without tails, because there are so many things to immediately come down ...
Last time I stopped at travel to the north of thailand. Then I spent a couple of days in Chiang Mai, thenI returned to Bangkok, where we quickly packed up and went to a rented car in Krabi. We drove the whole 5 days, of which we spent 3 days in the national park Sam Roi Yot, the family rested, and I ran through the nat park. Well, in Krabi we lived 5 days in a hotel (2 days on Klong Muang beach, 3 days in Aonnang) while I was looking for a house, and then settled into a house, and we continue to live here until this day until our departure to Moscow.
The content of the article
Chiang mai
There are near Chiang Mai quite good waterfall bua thong, mostly ignored by foreigners and chosen by the locals)) All the farangs I saw were from Thai. It is also strange that the entrance is free, although nat park.
Just down the road and just beautiful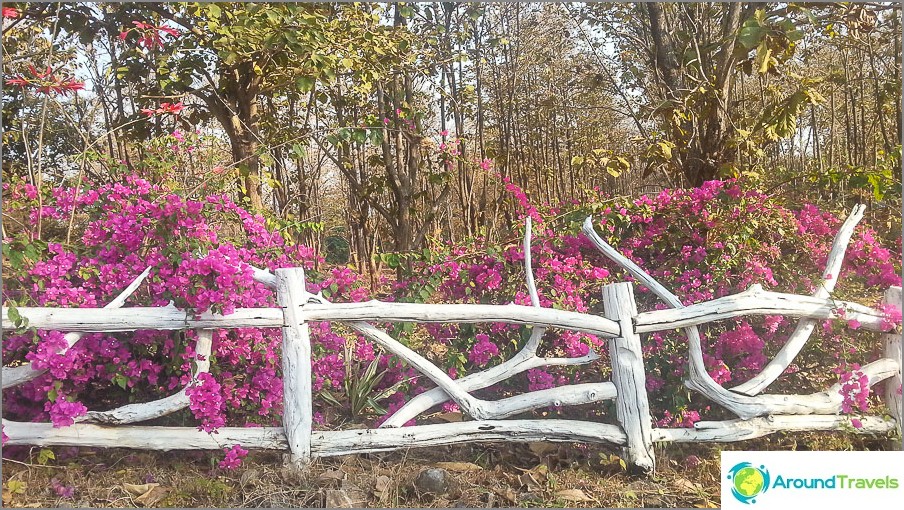 While I was in the World Cup a couple of days, my friends all the time took me to a cafe with Japanese cuisine. Appreciated!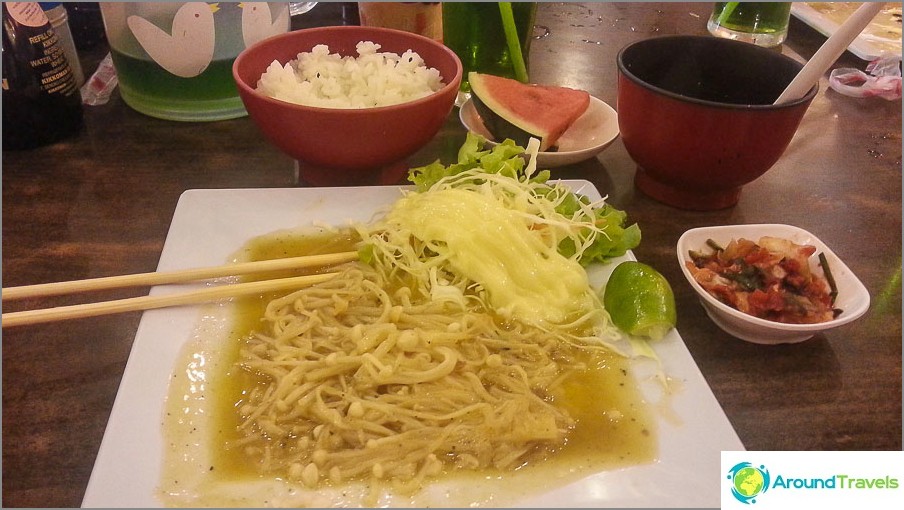 As in the good old days)) And then everything is on the car, yes the car ...
Today is a weekend, so I do without touristic attractions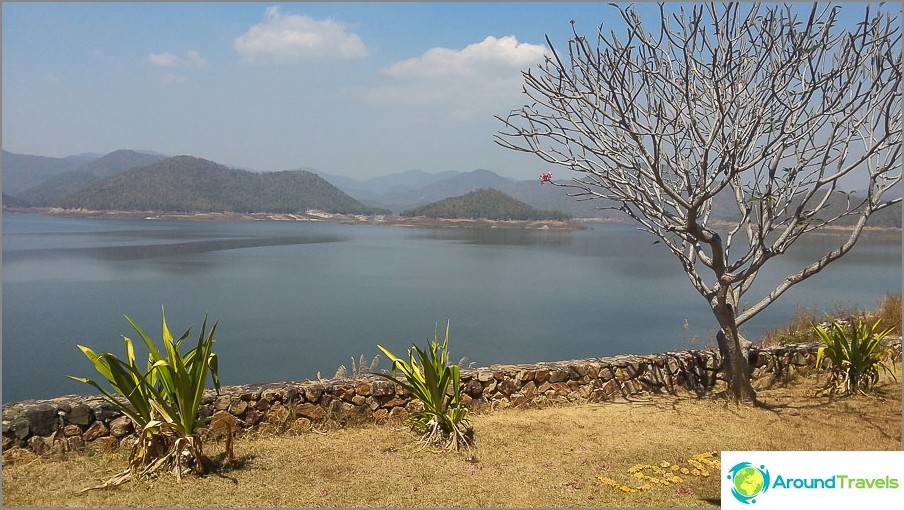 I read on sticks in the temple. The monk said that everything is fine with karma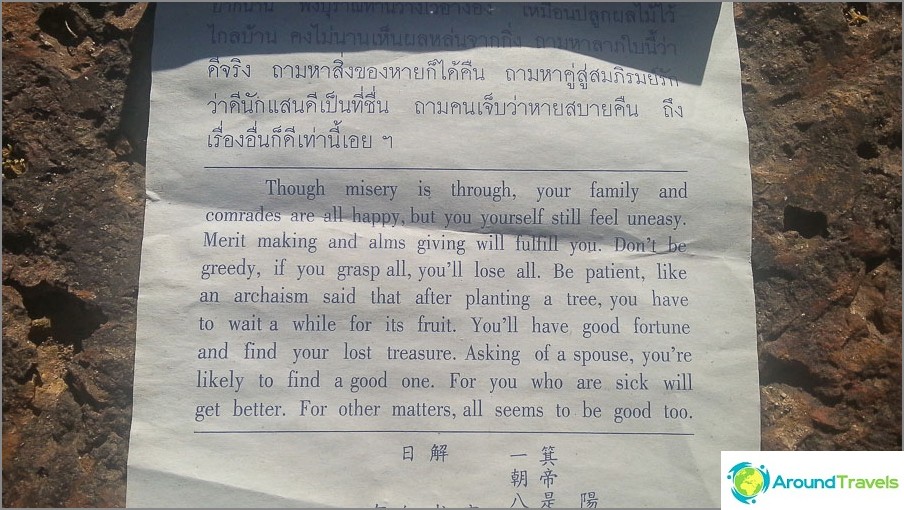 Flora garden very nice place ... Something I recently love all these parks with flowers, getting old?
In the photo zone of China, I went to look for Russia
P.S. I did not find Russia ...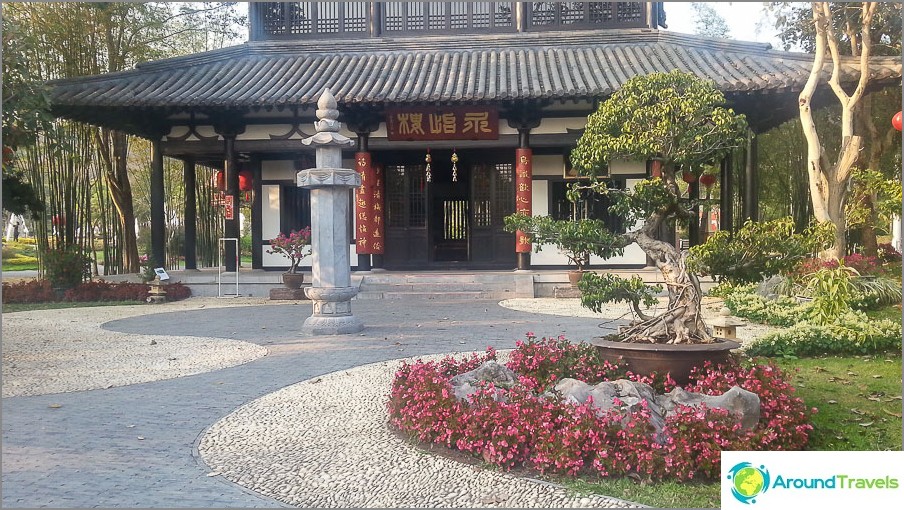 Bangkok
Do you know what is one of the most important things about traveling? The fact that someone is waiting for you and you have someone to come back to))
A large-scale cleanup of the consequences of the rally is being held near BigC in Bangkok. But the rallies in Tae were not over ...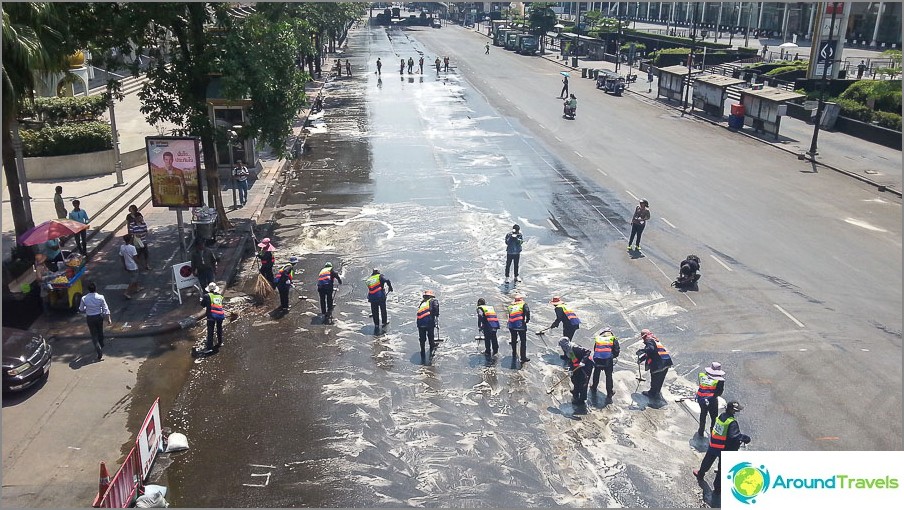 Here it is progress! The man himself drove the cabinet, he climbed, turned on the water himself))) And we think where the child had gone)))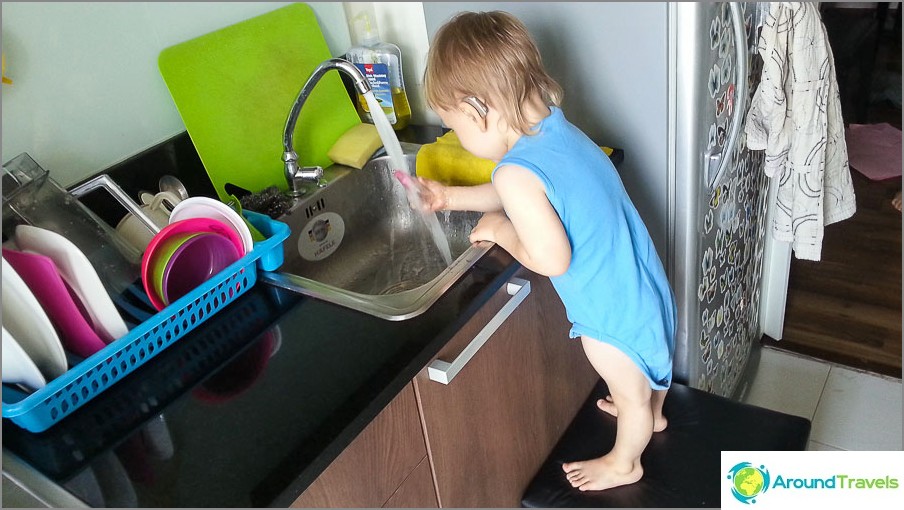 Well, almost 18 kg left for Moscow. It is called, women bought a pair of blouses))
We went here in the Thai diner to learn the essence of lobster ... While I see that its essence is not cheap.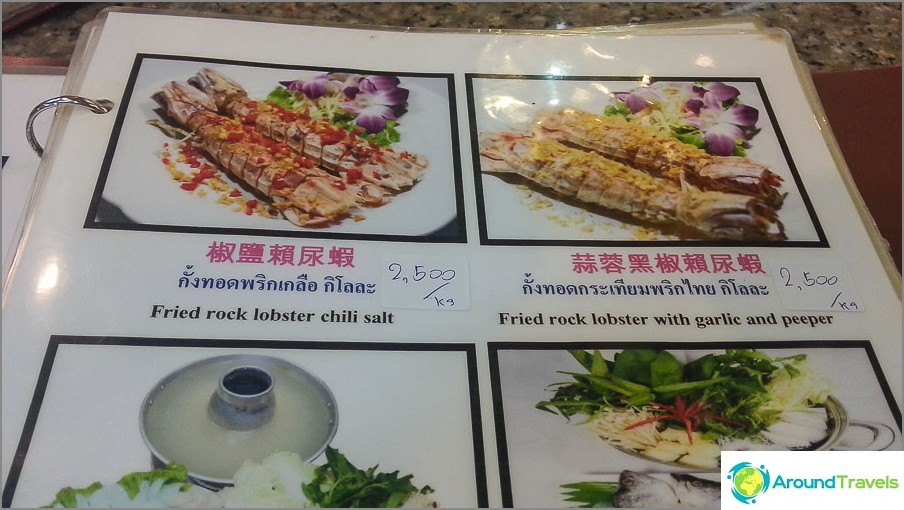 All right! Krabi wait for us)))
P.s. For electricity with three kondeyas for the last month, 3300 baht came out, something is superfluous ...
Sam Roi Yot
This is probably our best accommodation in Thailand! Spacious room, near only some neighbors, the area is very green and deserted, around the national park. There is no one at the beach, and don't care that it is not very presentable. The soul just sings! Read more about this place here - Cheap apartments near the sea near Khao Sam Roi Yot - relax and silence
Awesome beach! But bounty lovers won't support me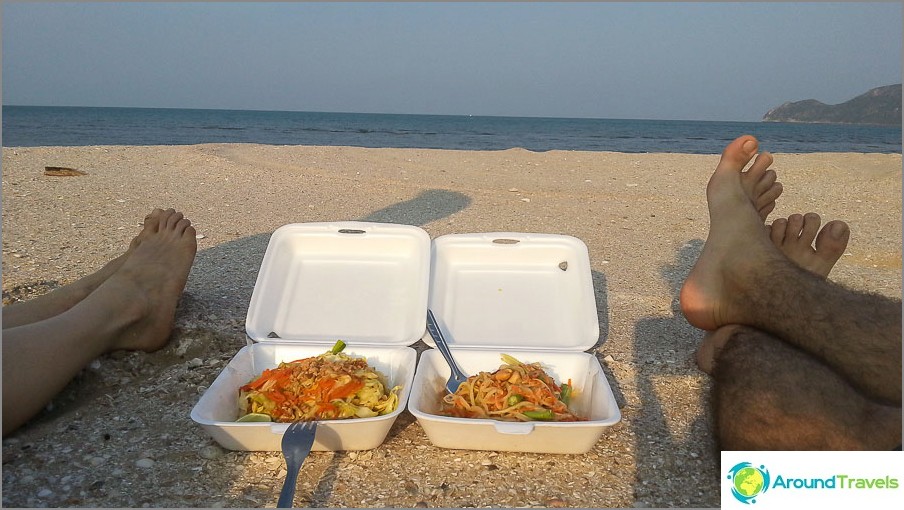 My sequel ...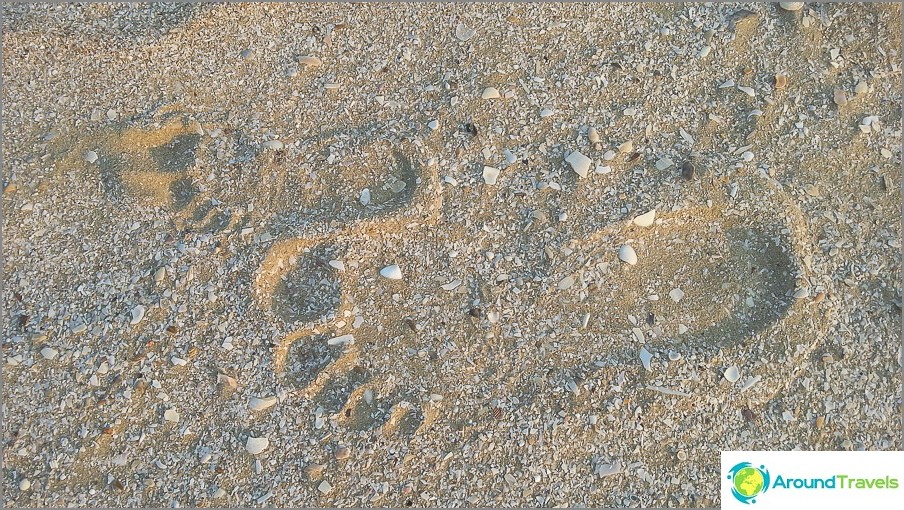 Finally visited the cavewhere he was going 2 years ago
Dreams Come True!
What a good day today was!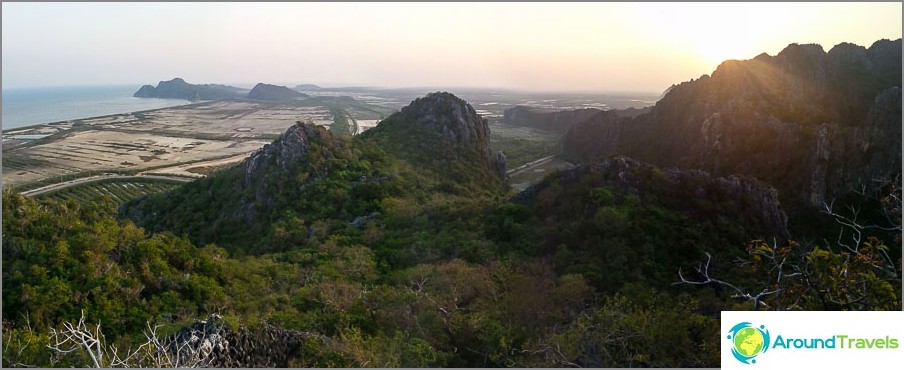 Somewhere on the way to Krabi some professor stuck in our room.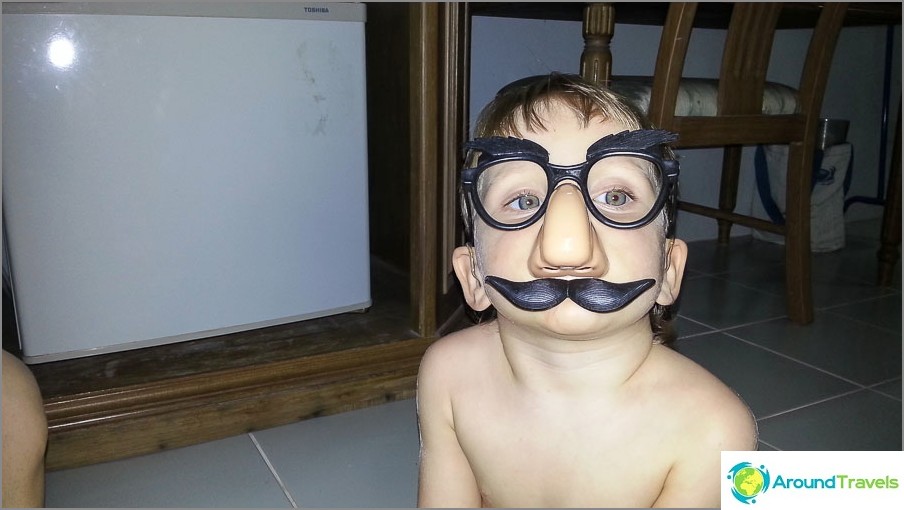 We spent the night on the road next to the next desertedthe beach. It is beautiful only from a certain angle (see photo below), and there are kilometers of beaches here, ranging from Bangkok to Malaysia. So it's not always worth believing in beautiful pictures! ))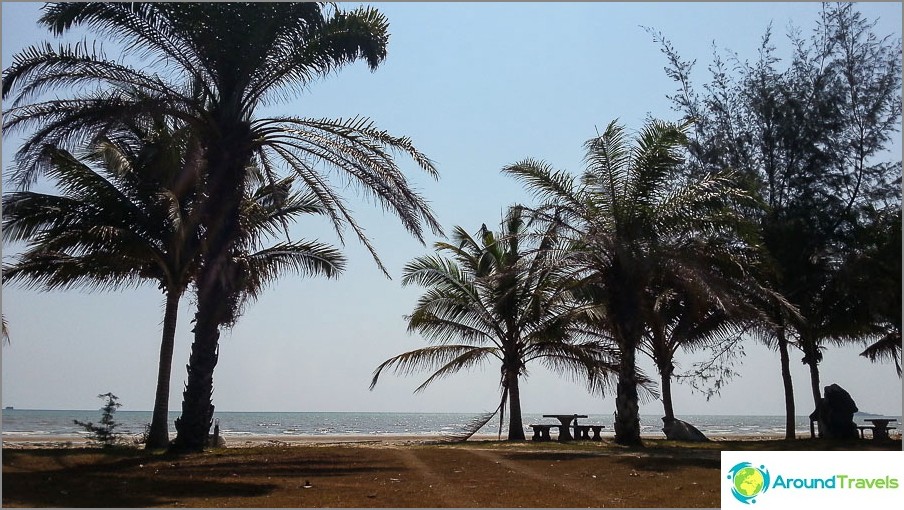 But another angle is a little less beautiful ...
Krabi
Uh, come to Krabi! Settled for a couple of days in an apartment on Klong Muang. The road to this beach is tryndets ... Now there is a couple of days to search for a home.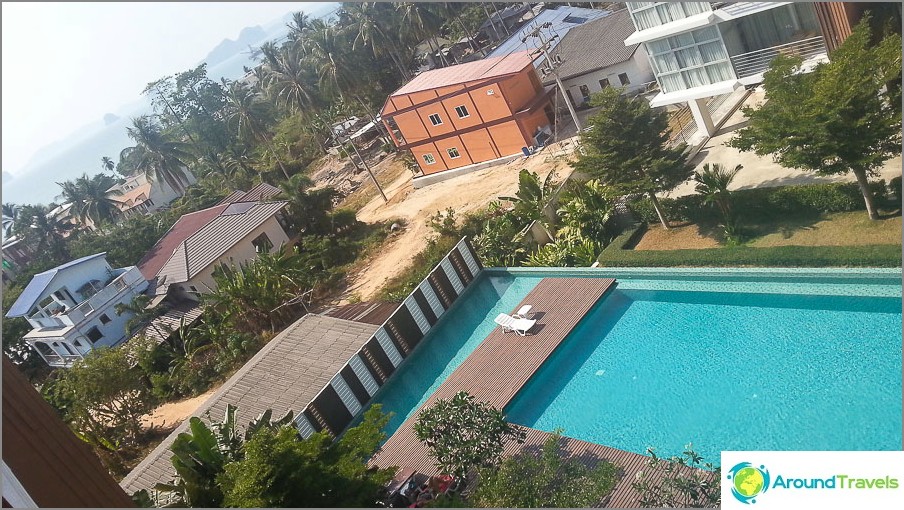 Ready to search the house!
It was because of this road that we escaped from Klong Muang to Ao Nang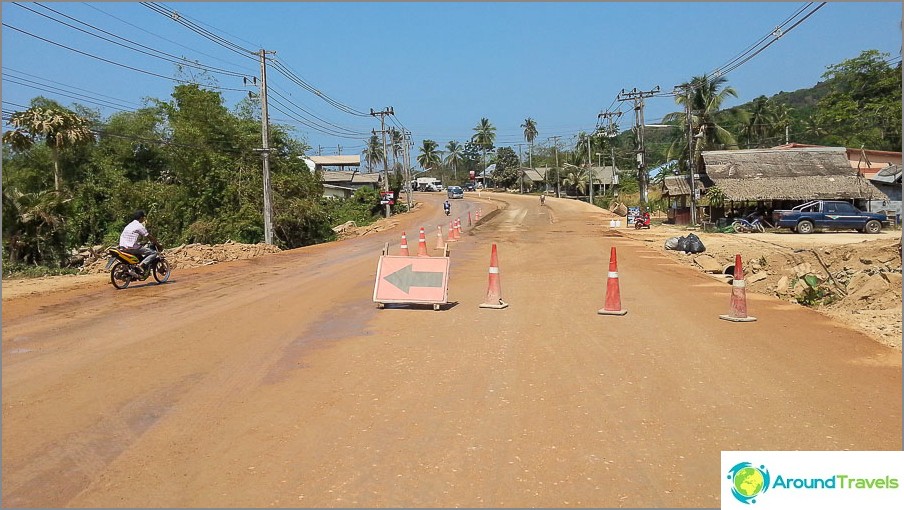 They gave me some strange pepelats today, stillI did not go on this one, with the inscription Extreme on the side. What is extreme in it is not clear))) I tried to take Daria with Yegor a little, about 500 meters, so Yegor pressed himself into his mother, merged with her)) However, I was more afraid of him as the people carry and do not strive ...
Took the car for a month from Avis for 16 thousand baht. Everything is good, but only she is on the handle, I will get a new skill)) A little later I will write an article about car rental in Aonang.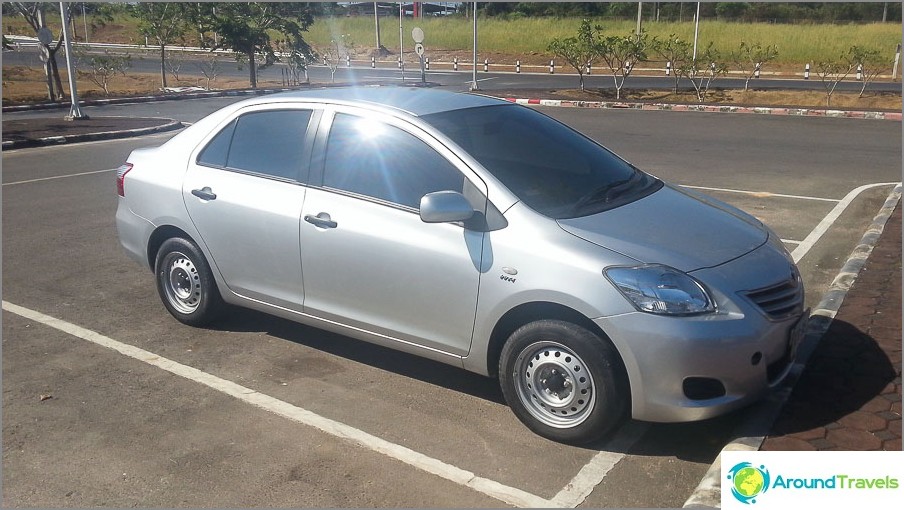 We moved into the house)) Now a couple of days of arrangement and you can sit down to work! Read more about our home in Aonang. If you rent a house in Krabi, I remind you that we have personally collected me catalog of houses in Krabiwhere more than 70 houses with a map and photo. Housing the same for a short period, while you are looking for a house, you can forget it through RoomGuruThis is the most convenient service.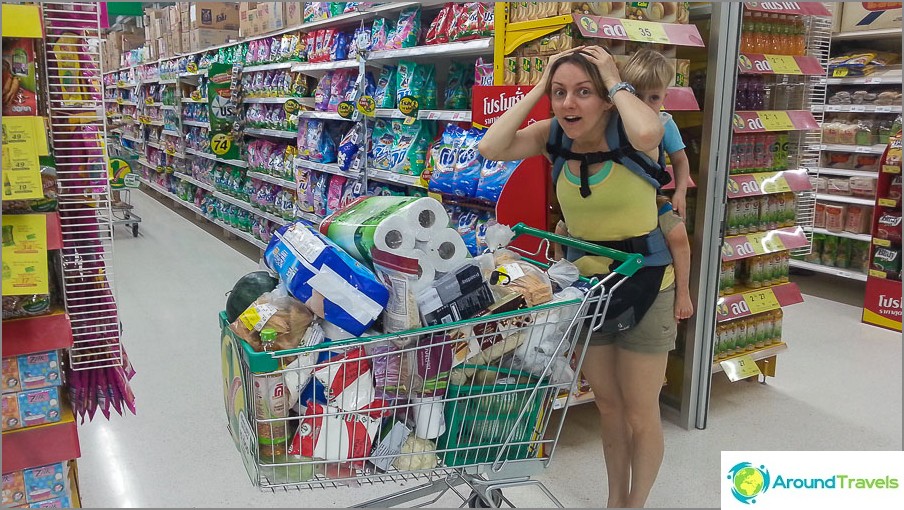 I went to the store for some bread ...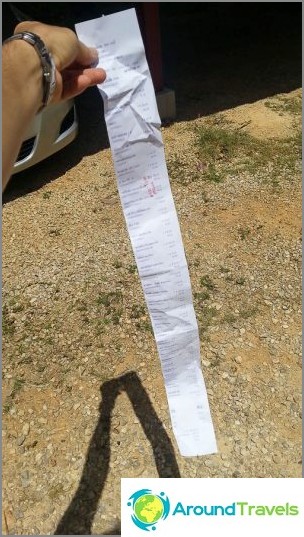 Aonang Beach is like Gelendzhik, a lot of people and traders. Only in Gelendzhik, they are not so intrusive ...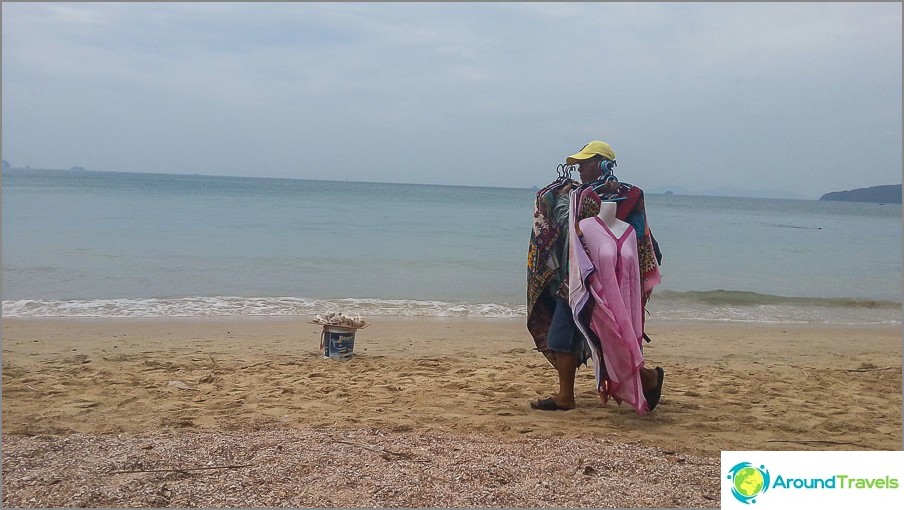 They came to celebrate DR Darya, and as a result, 4the adults ran back and forth after the little boy in turns and tried to take him up. Even the waiters helped us, but apparently we need 10 people, no less)))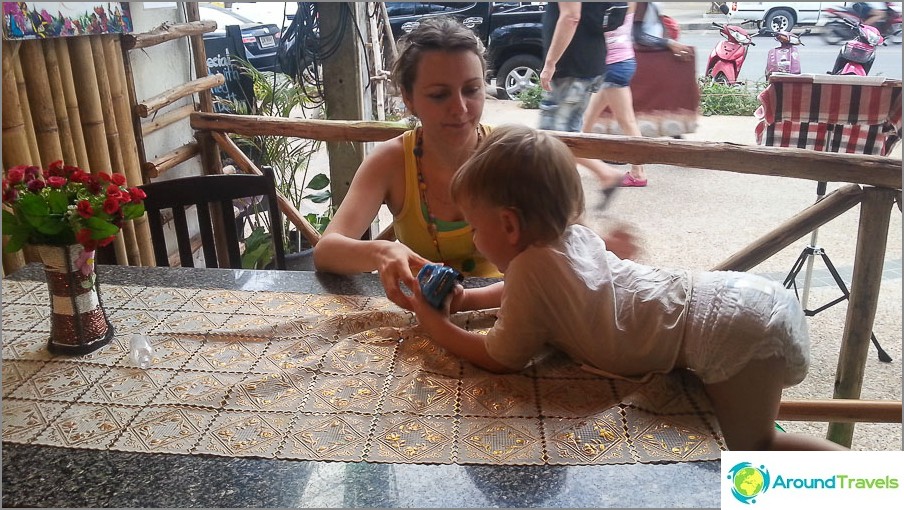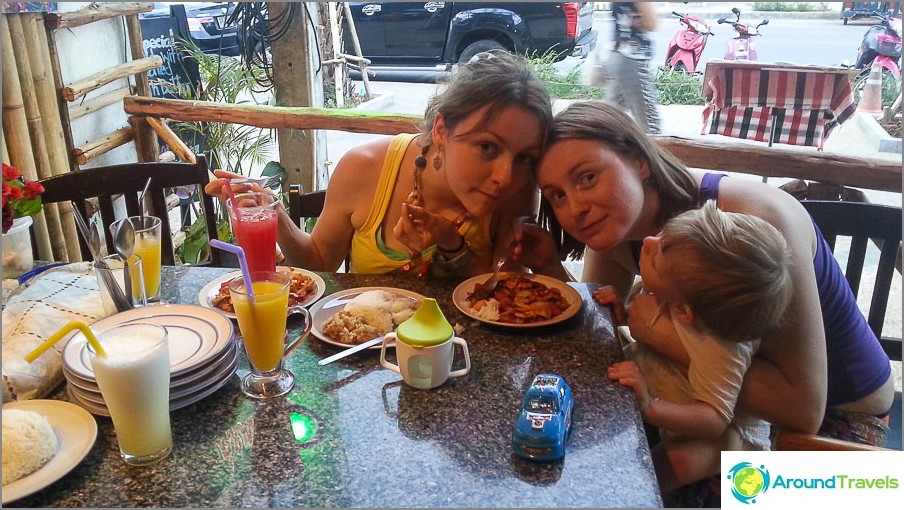 Many choose Krabi because of its proximity to Malaysia,type vizaran easy to do. But he gave us something hard. We left at 10 am, returned at 21 pm, a total of 11 hours. The road is being repaired in some places, often there is no marking and it's scary to go in the dark, Yegor did not sleep and jumped over our heads. The border itself passes in 20 minutes))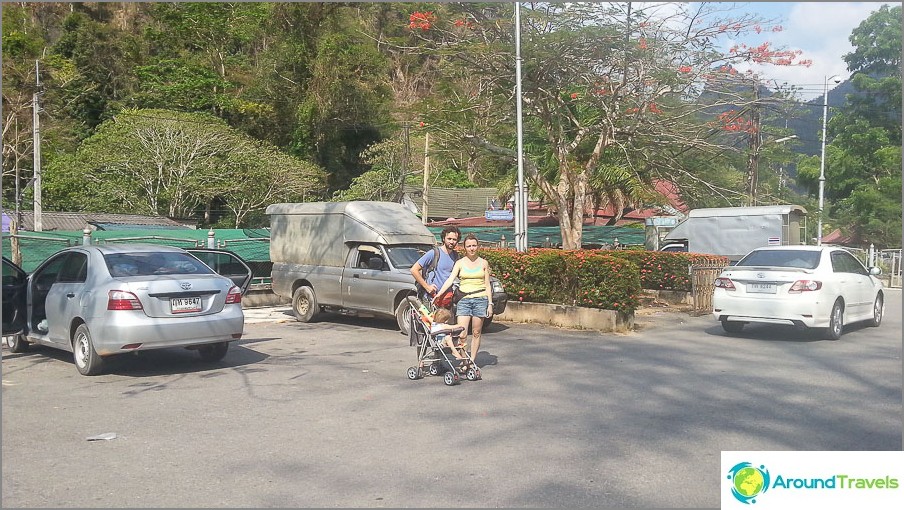 We hurt, who came to visit us girlfriend, with Thai food, around there are mountains of garbage, and slop flows along our legs. Oh, this Thailand is obviously not for everyone.
This is sarcasm, if someone does not understand.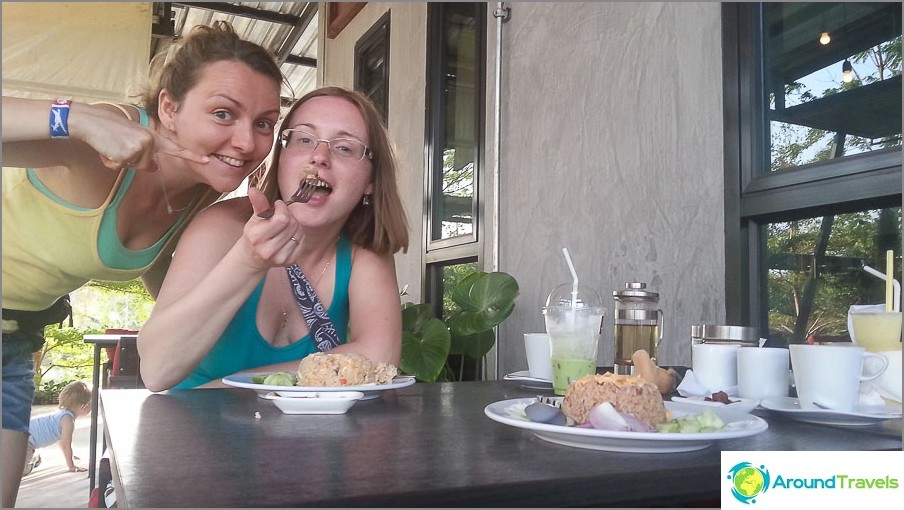 The sweetest Cherry 20 baht / kg, I love Macro! And Auchan goes to the forest))) I'm already afraid of returning to Russia, which we will have, is not clear.
Worked well today, traveled almost all the beaches of Phuket
I really liked the north of Bang Tao. It is a pity not only bought, but this is the policy of the company.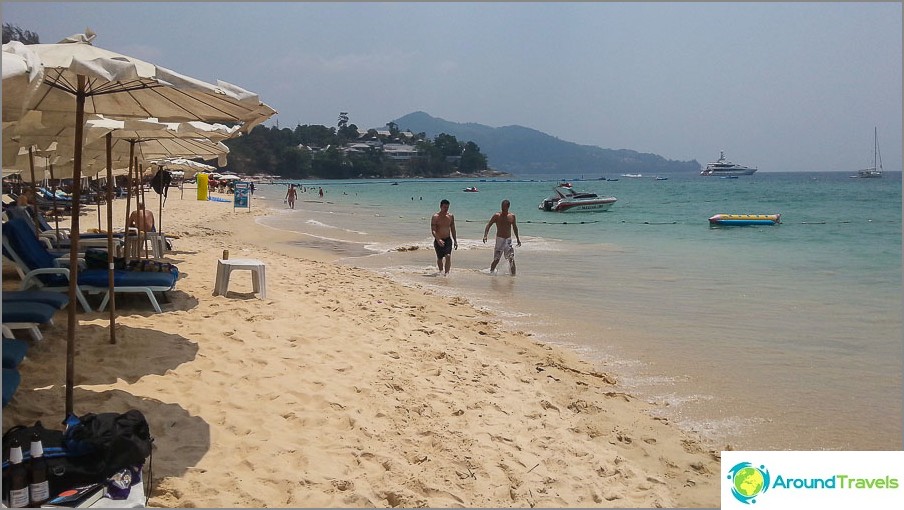 Oh, looking at the good bikes, I want to hit the bar myself right away))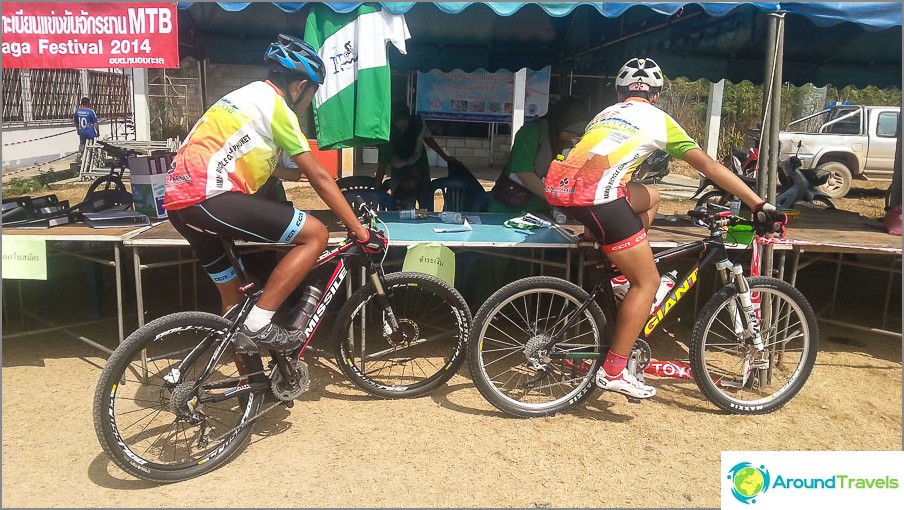 The life of a freelancer is hard, food has to be extracted in a dangerous jungle, teeming with tigers and poisonous snakes))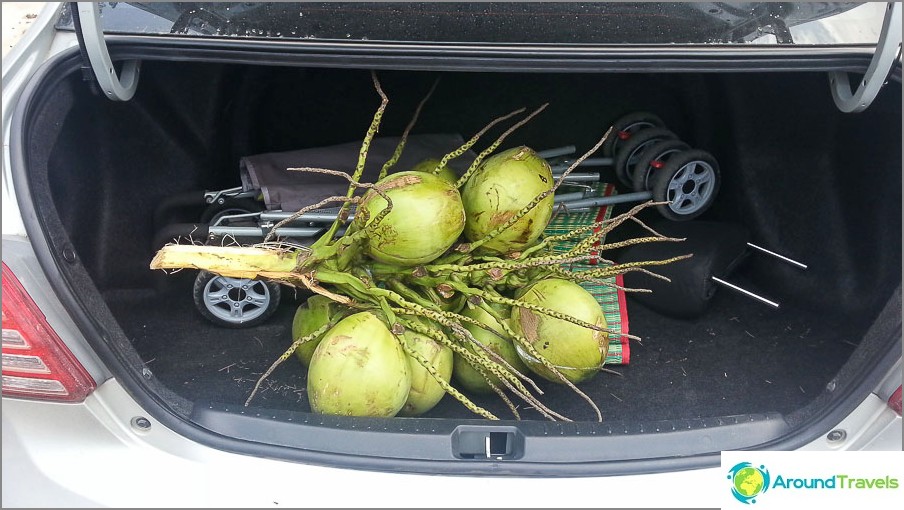 One of the best rehabilitation - the sea and sand twice a day!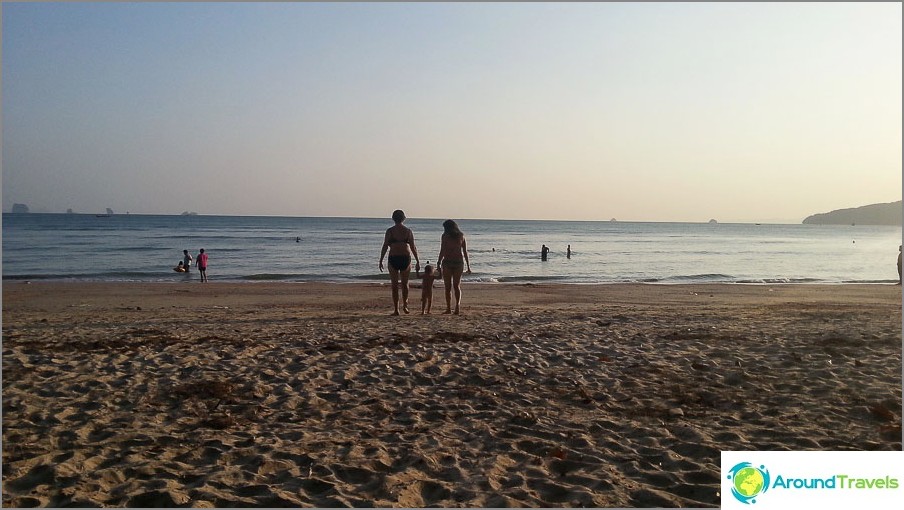 This time I say goodbye to you, the next such postsomewhere in 3-4 weeks. Although more saturation we will not. They removed the house, bought everything they needed, carried out a friend, drove them to a vizaran. Everything! I will sit down at work, Daria will work with Egor, grandmother to do a massage. Such labor boring weekdays
Life hacking 1 - how to buy a good insurance

Choosing insurance is now unrealistically difficult, so to help all travelers, I compile a rating. To do this, I constantly monitor forums, study insurance contracts and use insurance by myself.

Life hacking 2 - how to find a hotel 20% cheaper

First, choose a hotel on Booking. They have a good offer base, but the prices are NOT the best! The same hotel can often be found 20% cheaper in other systems through the RoomGuru service.

Discount hotels