Today we visited the enchanting event - the wholeThailand, including Phuket, began to celebrate the Thai New Year, whose name is Songkran. Translated, this means "transition", and thus marks the transition to the new year according to the Old Indian astrological calendar and the change of the current hot season to the upcoming rainy season. That is why it is customary to pour water on everyone on this day, it is like a call for abundant rainfall later, so that there is a good harvest of rice. But how it all happens!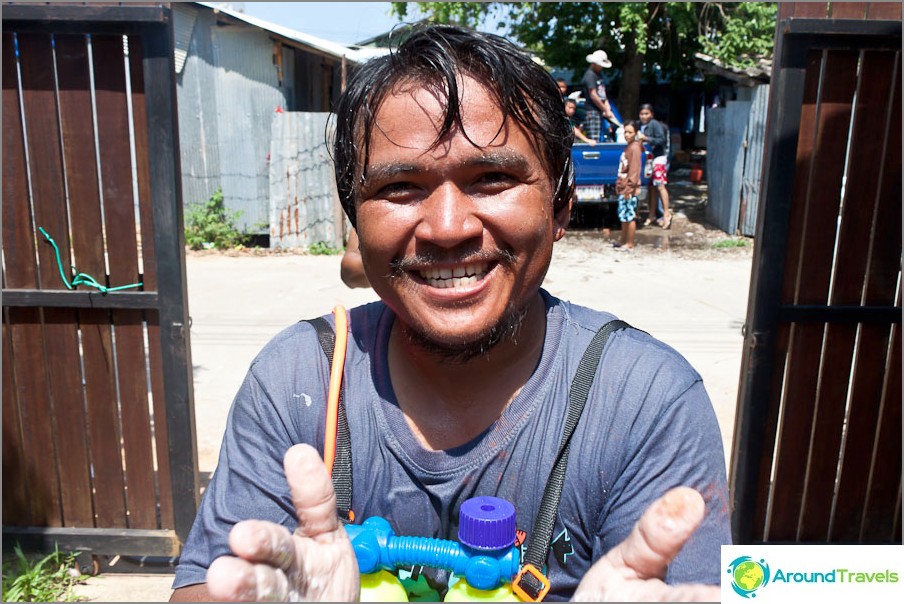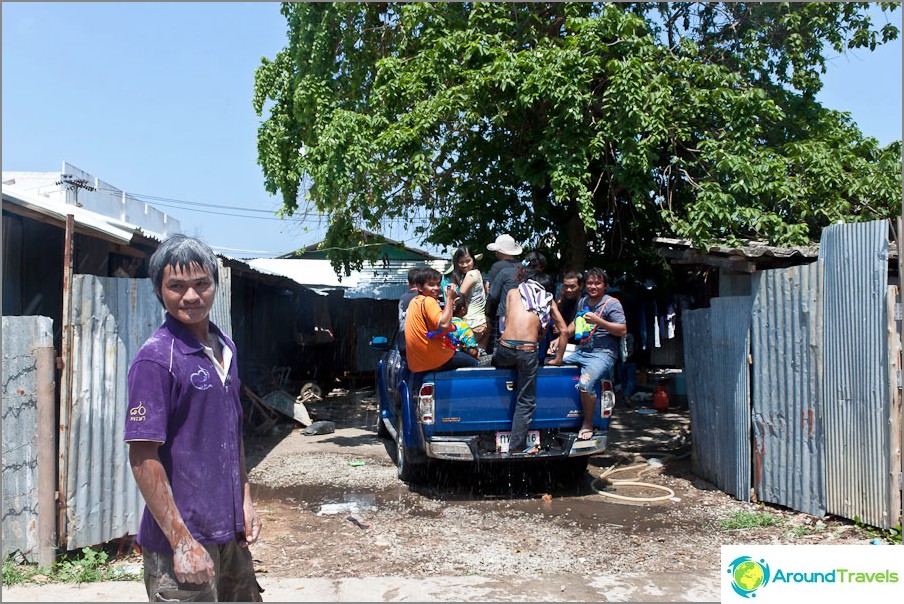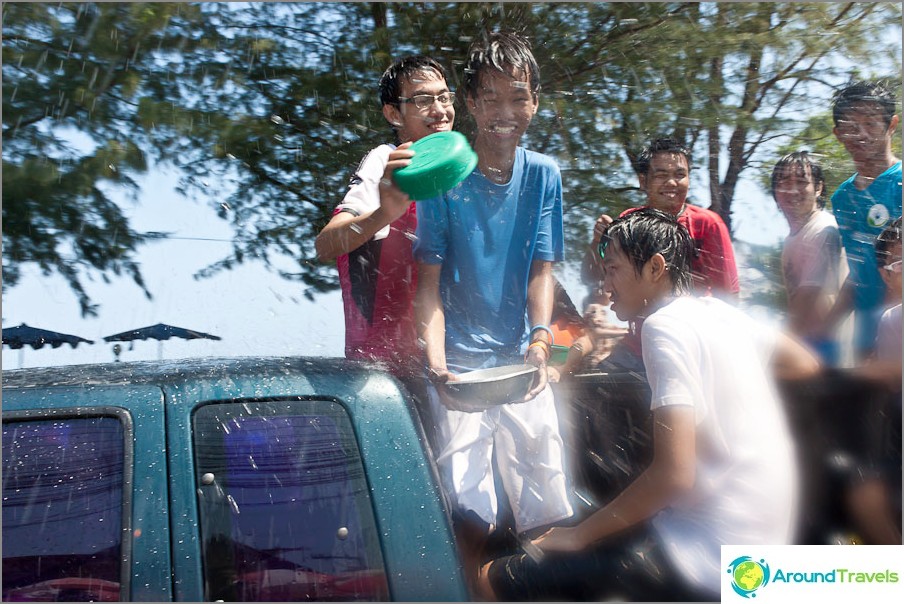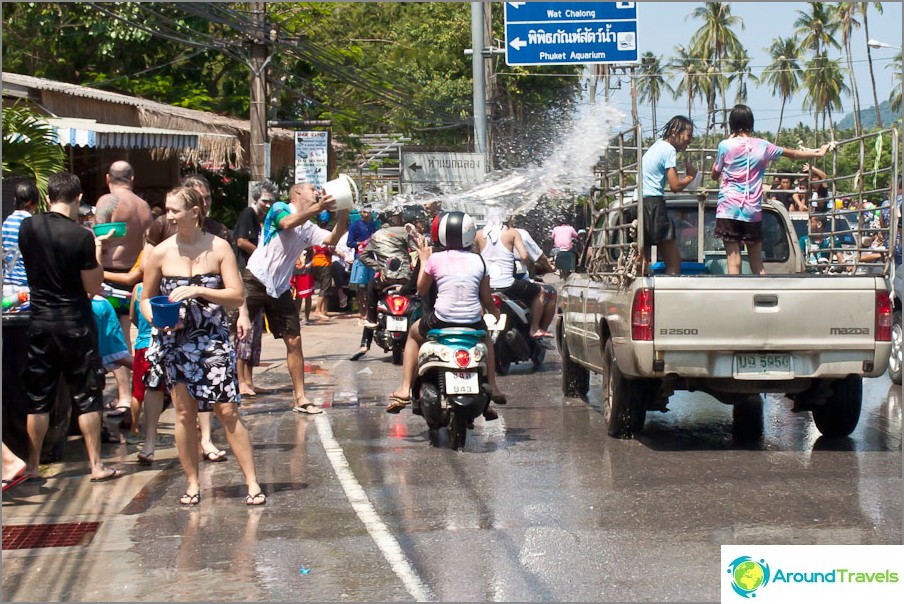 What is going on here, the words just can not convey! General insanity, but from a good point of view! It's a pity to photograph this madness is very difficult, forgive me for the quality of the photo, I had to wrap the camera with cling film and in every way save it from water.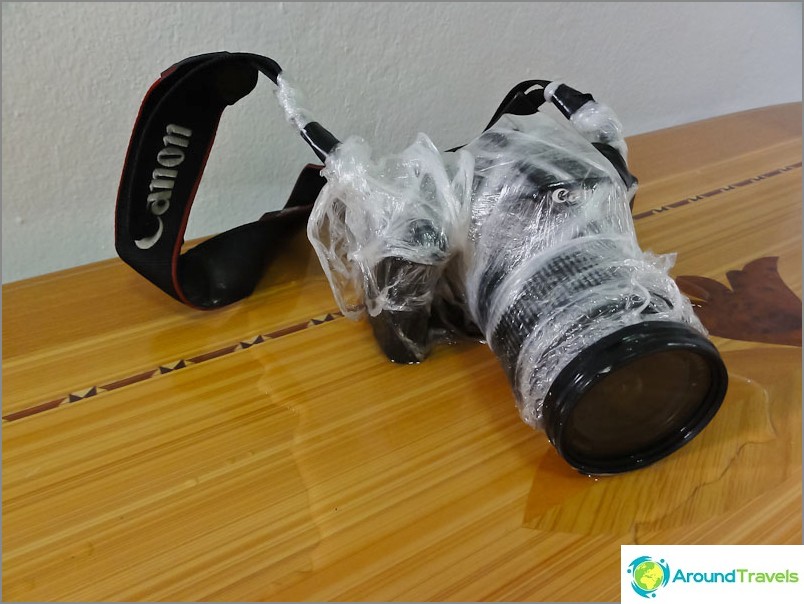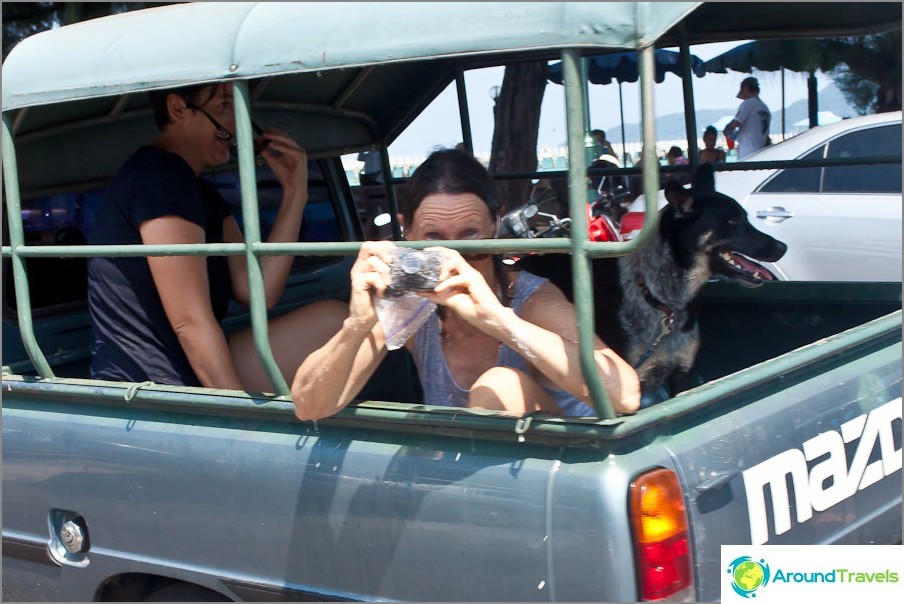 Thais and farangs, like small children, with squeals andthey pour water at each other with laughter, some of which can, and coat with talcum powder! For example, huge barrels of water are placed along the roads at Rawai Beach in Phuket, and a cheerful compass gathers around them, dancing and shouting desperately poured from the buckets, buckets and water pistols of all the travelers, for which there are always plenty of thanksgiving in return.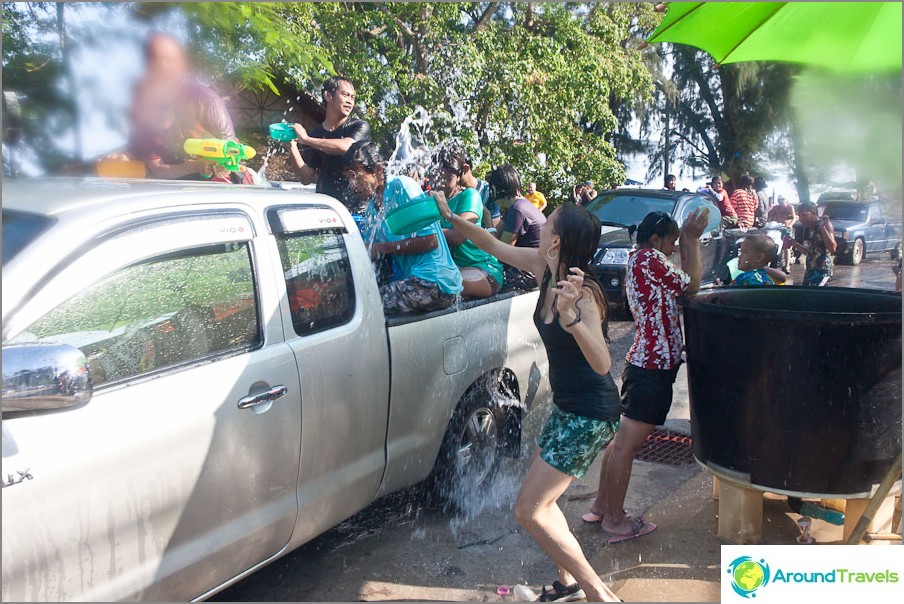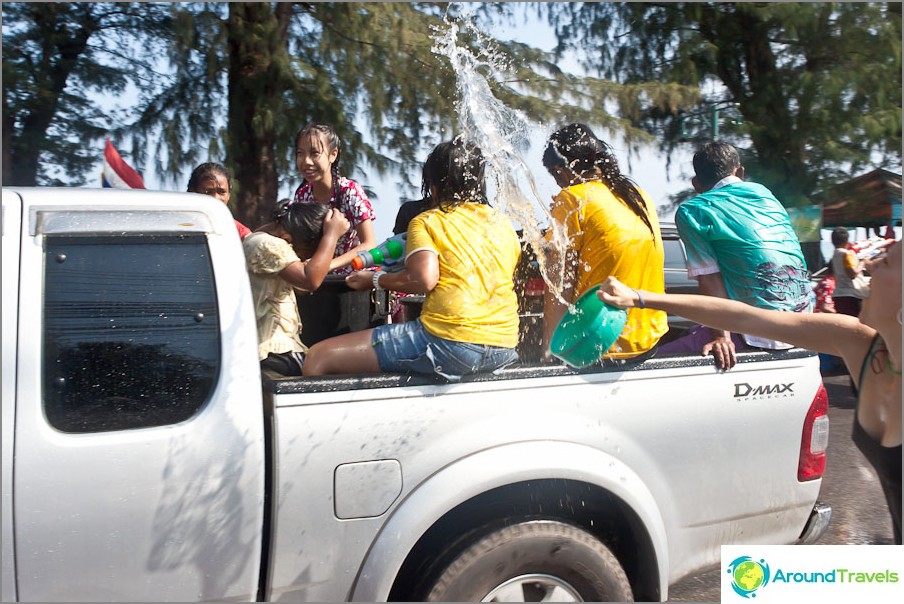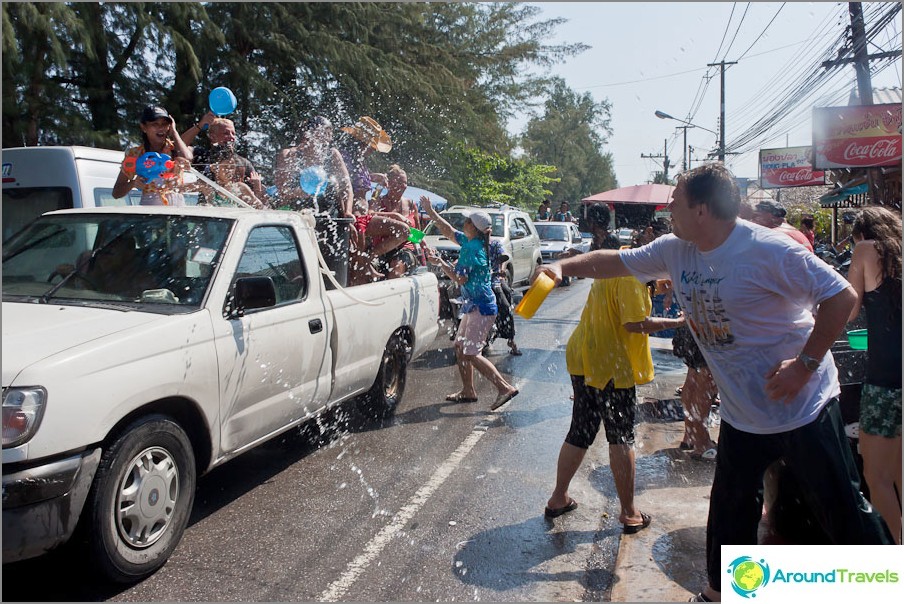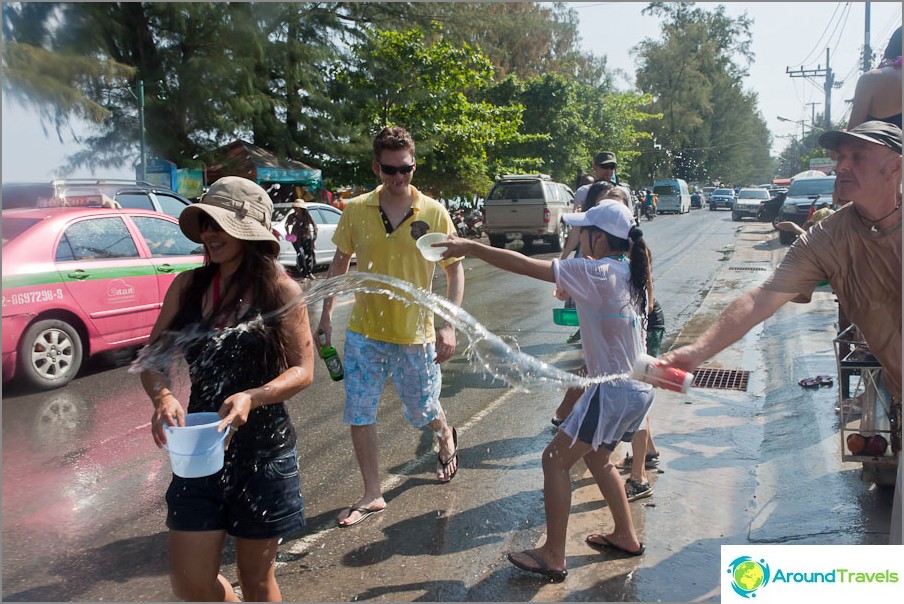 On the roads drive pickups with big tanks inbodywork, from where numerous wet and happy passengers scoop water and water all on their way. Often paint is added to this water and, most surprisingly, when you are watered - ice! When you repeatedly doused with just warm water, suddenly get a portion of the ice bucket - this, to put it mildly, an unexpected positive shock! But because of the intense heat and increased mobility on this day, you do not have time to freeze or feel that the water flows from you all day in streams.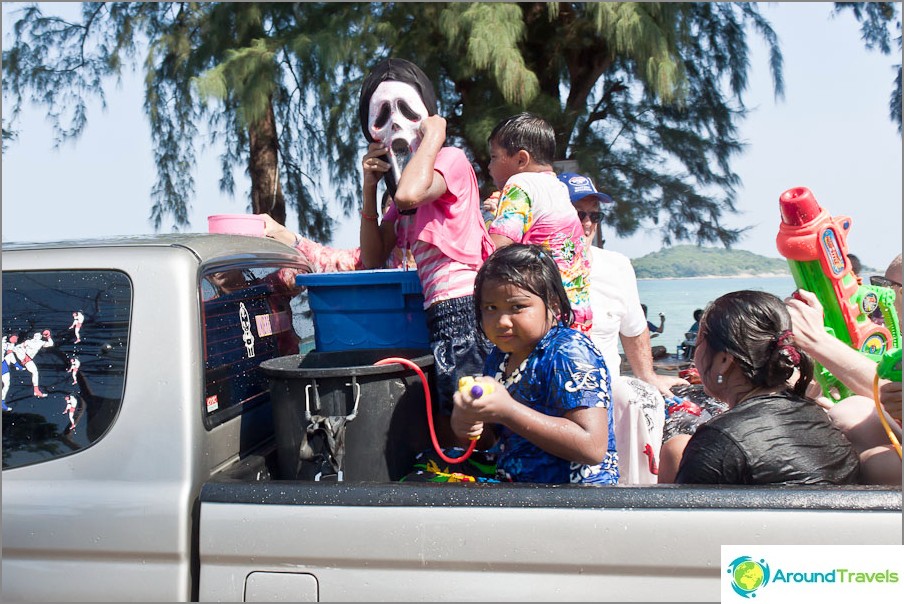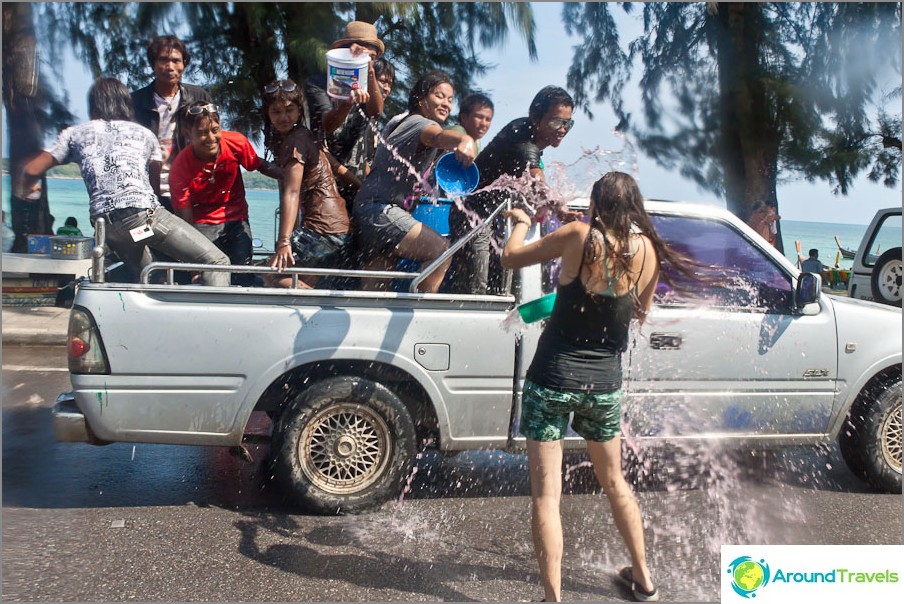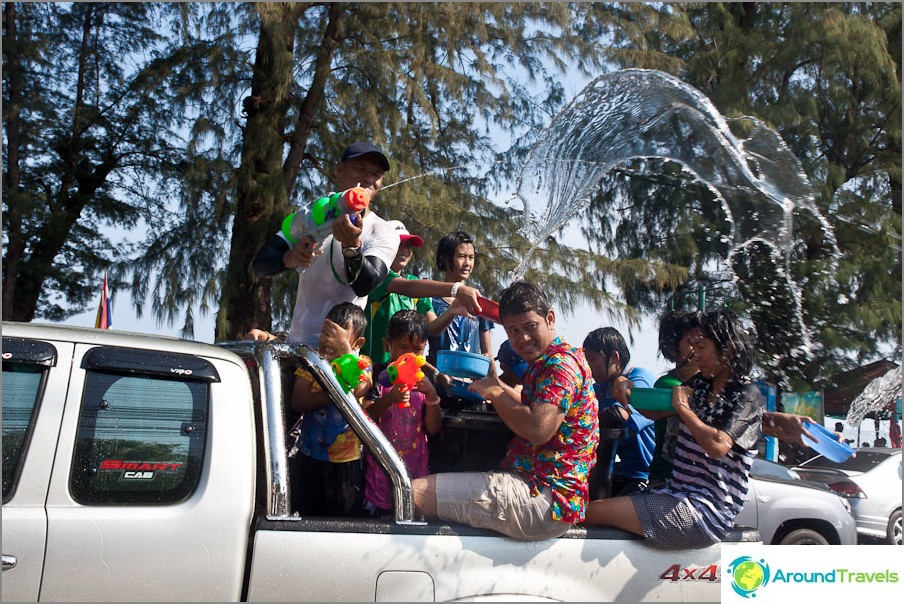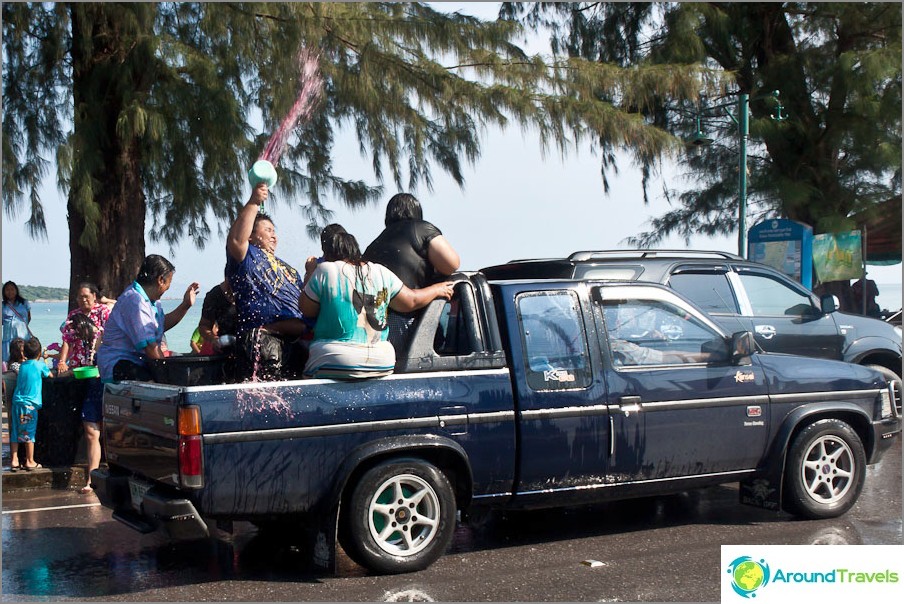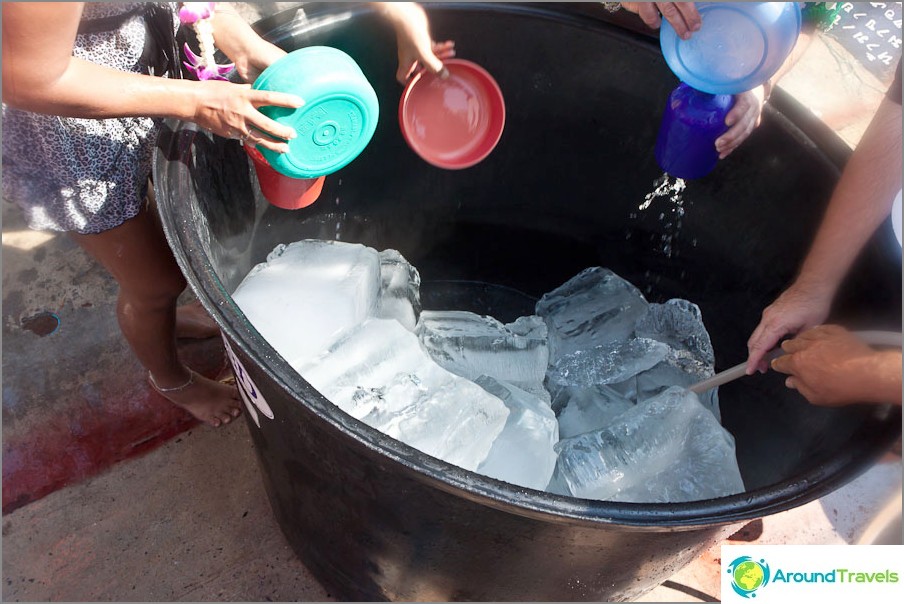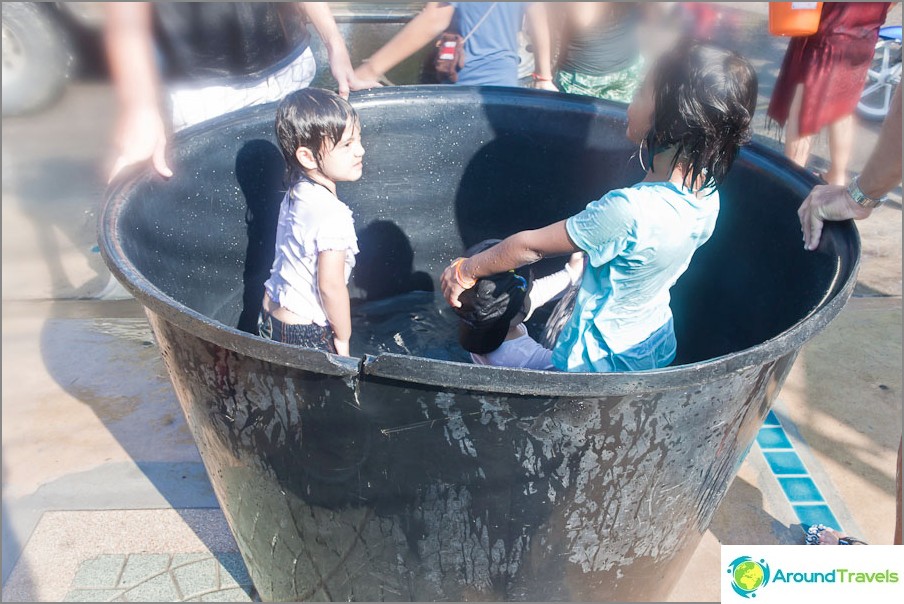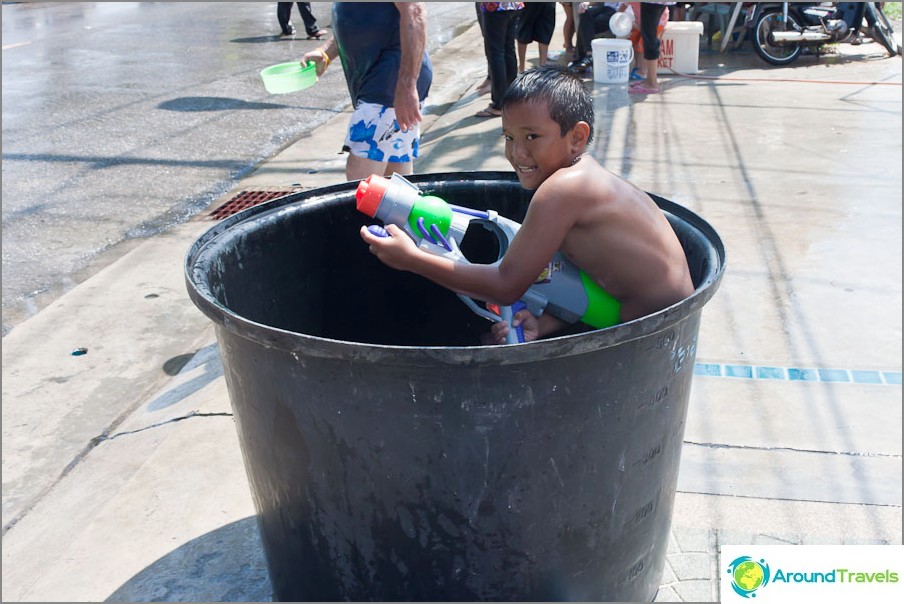 It's funny that earlier this tradition was a bit different, they just walked around the streets with a bowl and sprinkled modestly a little bit on each passer-by. Everything progresses and develops, as practice shows.
It is believed that all these watersheds purify the soul and give drenched luck to the whole next year!
Many Thais have chosen a different strategy andthey dab the face of all oncoming fragrant talcum powder, from which then a slight chill is felt on the cheeks. At the same time, these dauber themselves are almost half in this talc, from head to waist. This custom also has an explanation - talc (and earlier it was white clay) is used as a means of hygiene, and ritual smearing and sprinkling with talcum powder is the cleansing and repelling of all sorts of different dirt.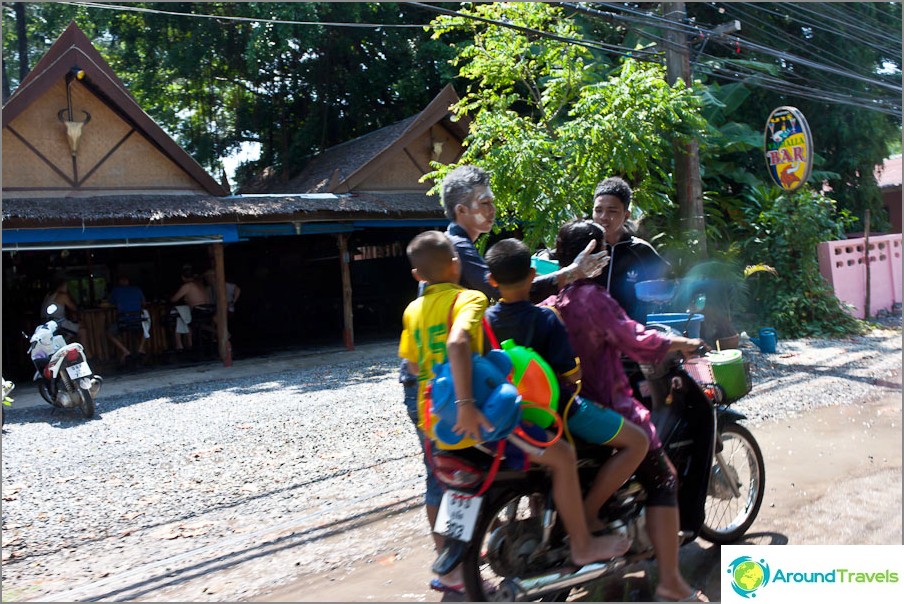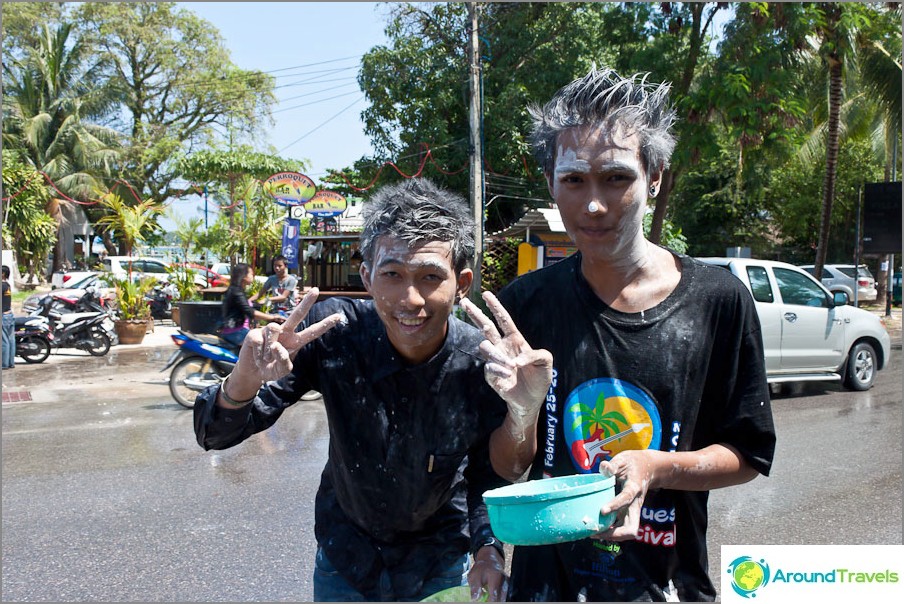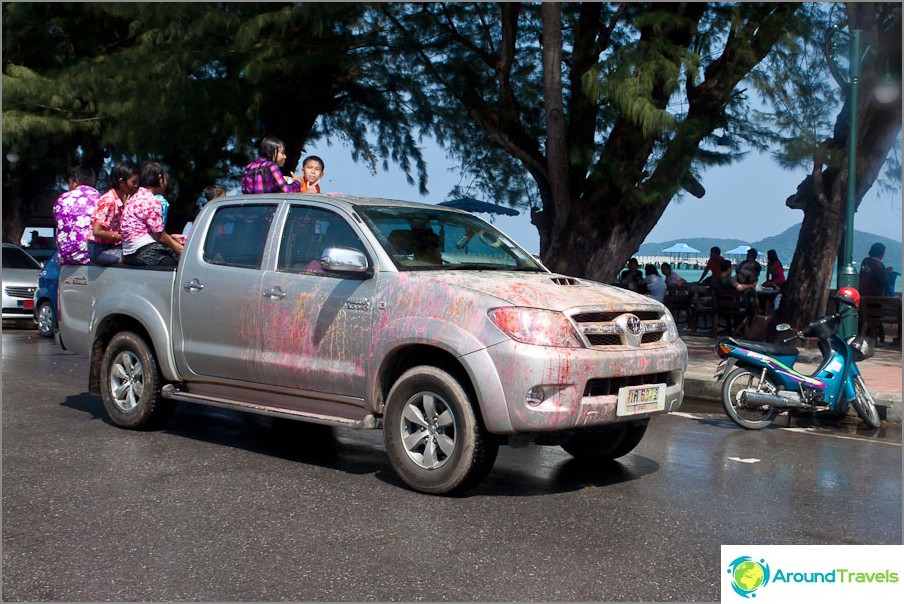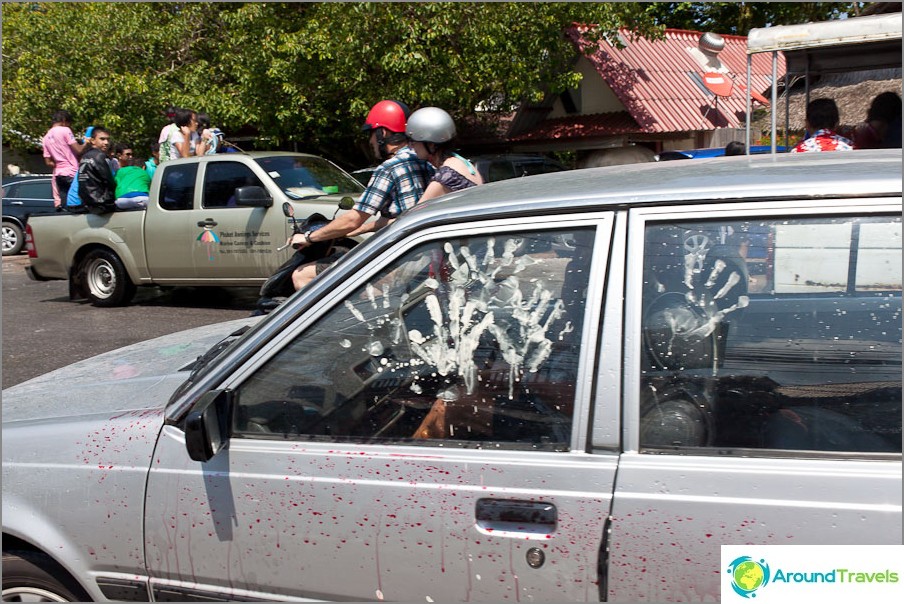 And the sweetest fun in all this is that when you pour water on your collar or talcum powder, Thais smile so sincerely and often ask for forgiveness or wish Happy Songkran!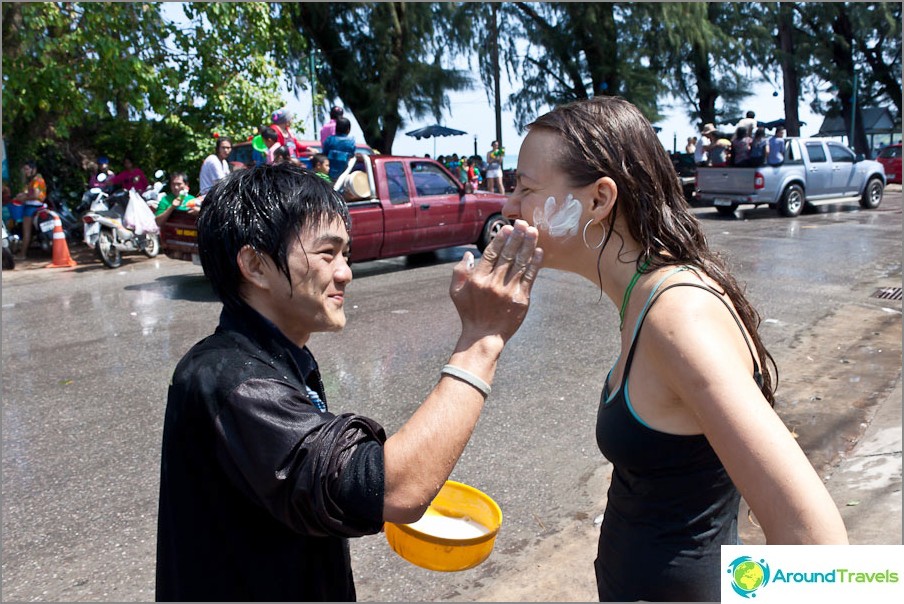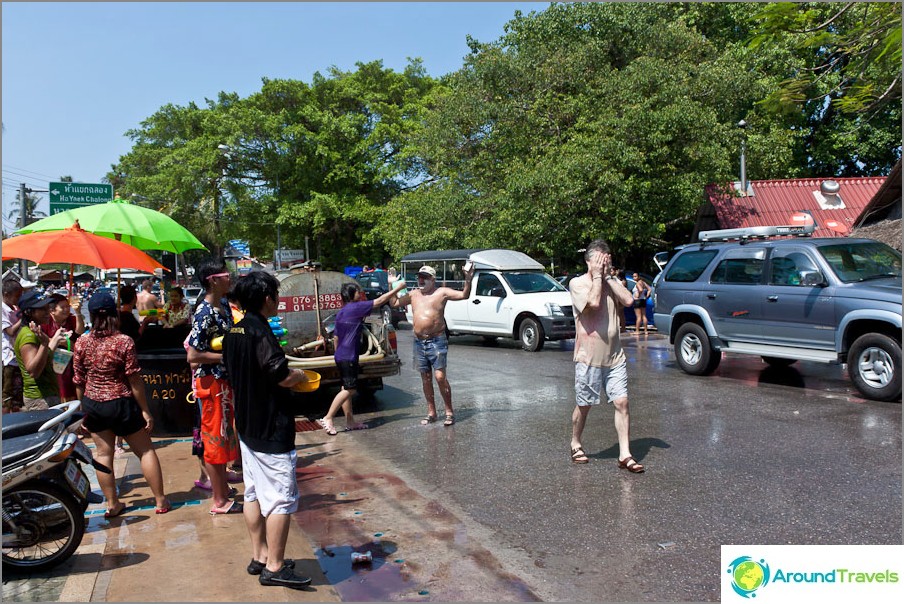 In the celebration of the active participation are slightlyor not slightly tipsy farang, while dancing slaughterly to the music. Their main difference is that they do not pour the water as carefully as the Thais, and thrash her right in the face, which is not always like bikers passing by them - it's so very easy to lose control.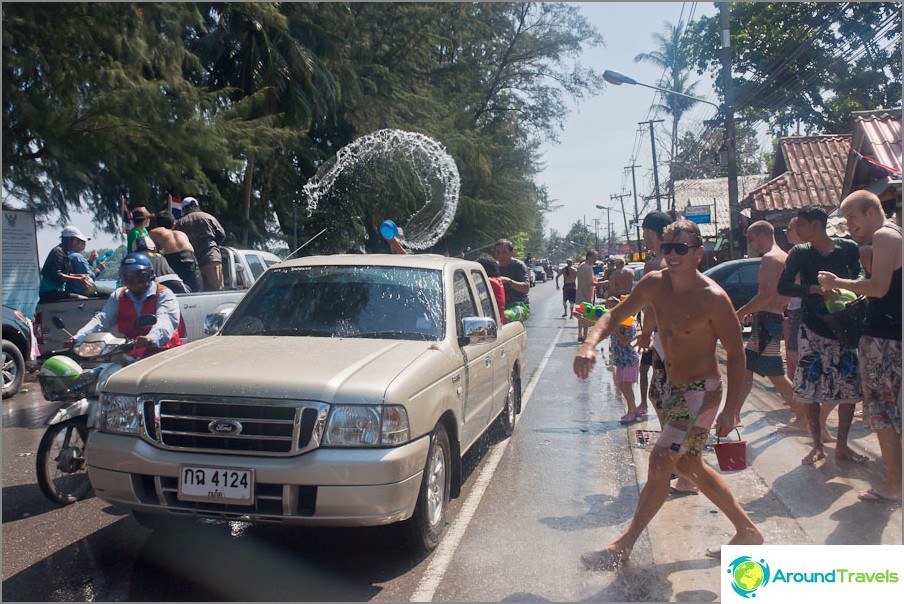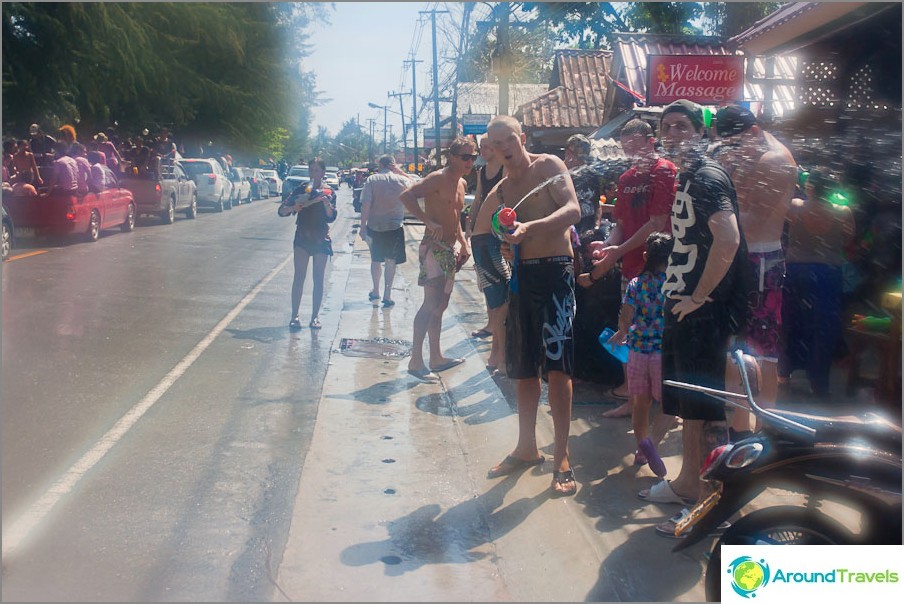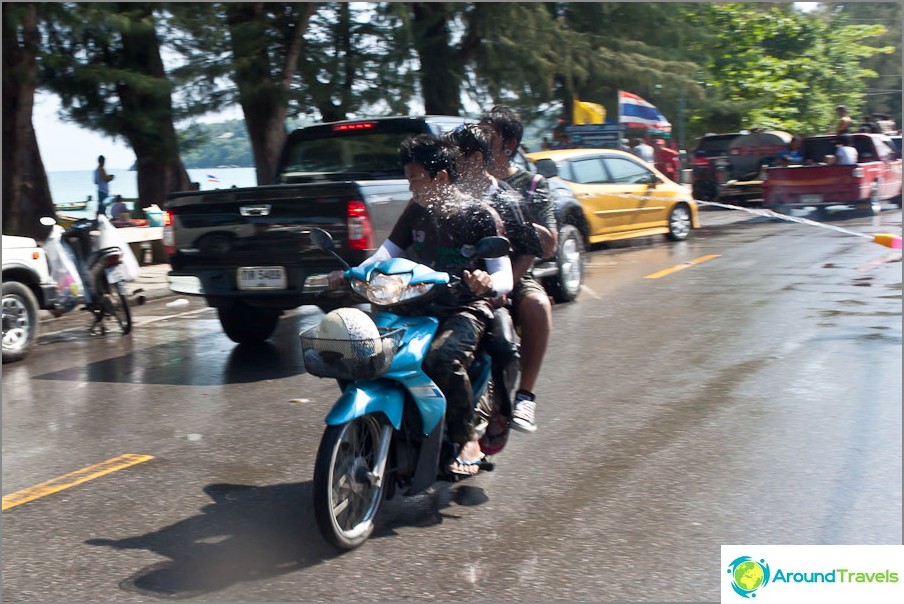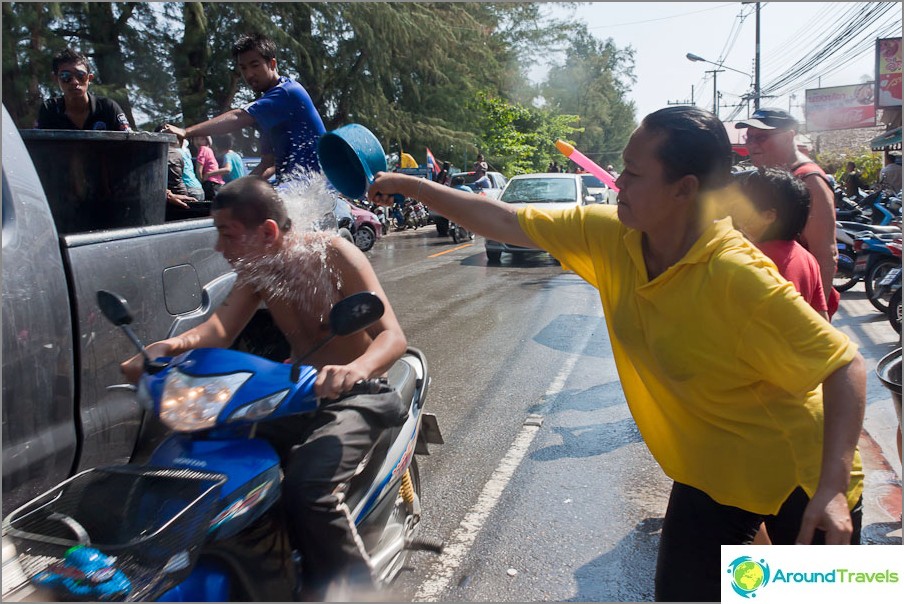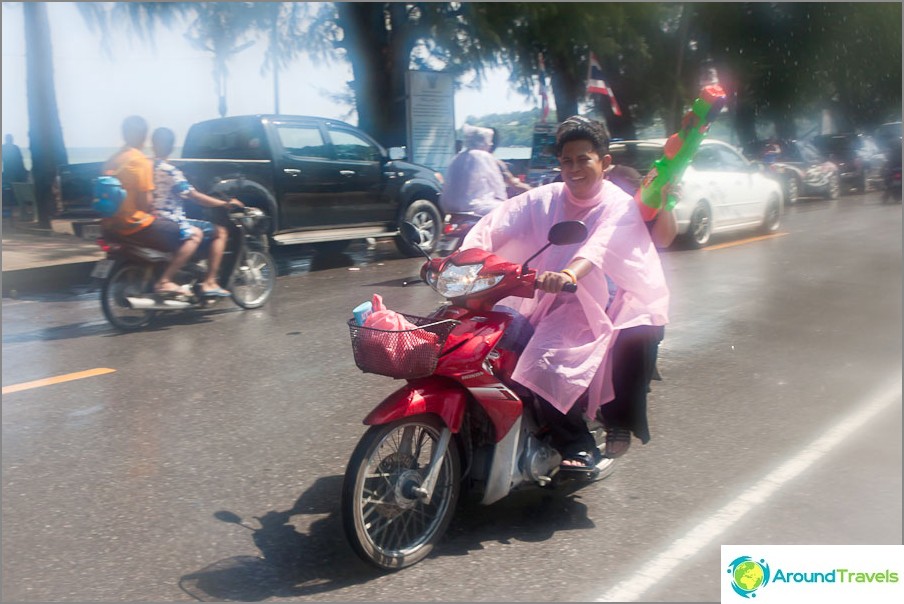 In general, this is a dangerous act. We saw one injured Thai, who, apparently, after another portion of water lost control and crashed into the car. Thank God, alive, but he suffered seriously.
Oleg and I made it easier, next to each of thesedouche points, we stopped and, with our mutual and their joy, gave ourselves to pour out all the prepared water and substituted cheeks for talc, and then with a calm soul went to the next water treatment point.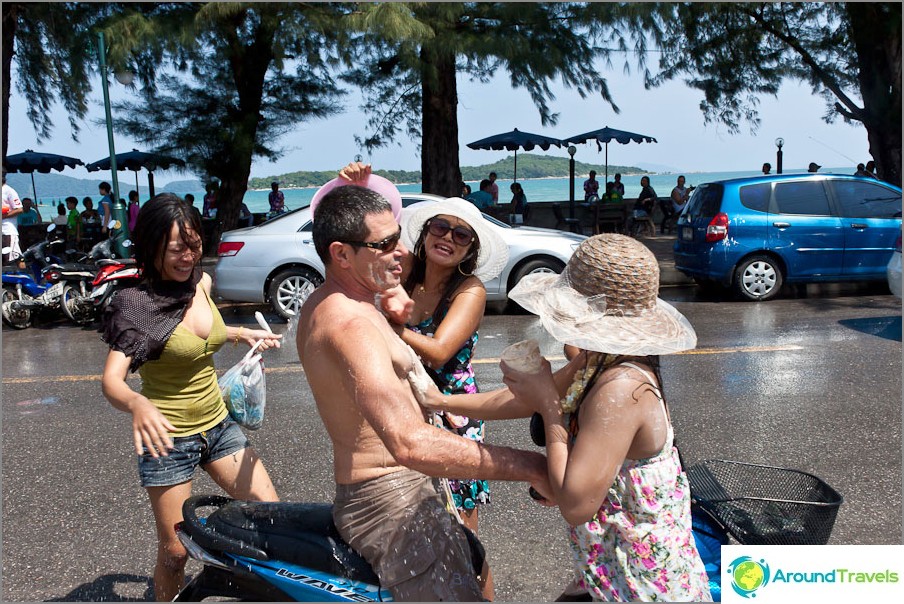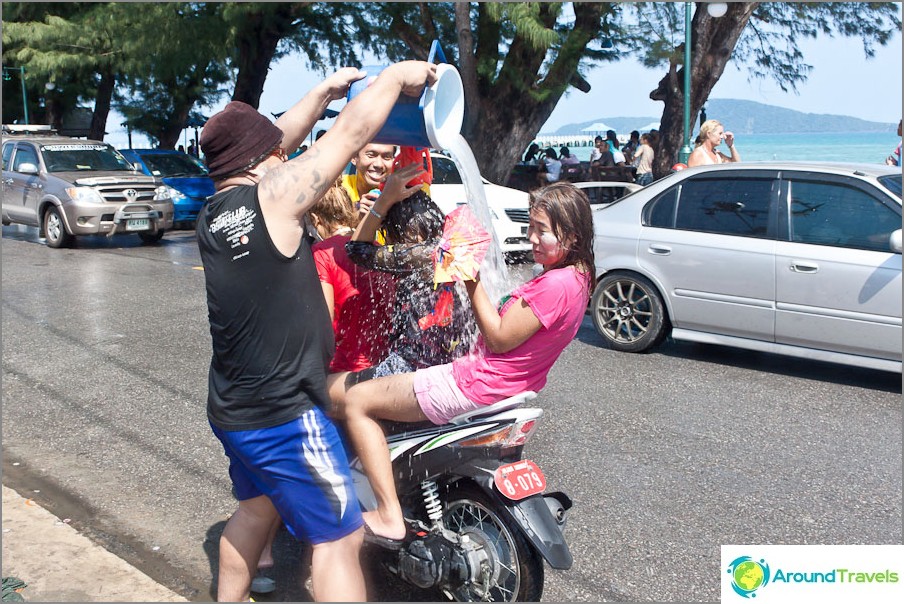 And now we know that water guns are bullshit! Thin trickles are not scary! And the cool one who has a bucket!
In general, they were surprised to see that not all Thais are happy, and there are people who travel with sour or even disgruntled faces, which is surprising. But there are not so many.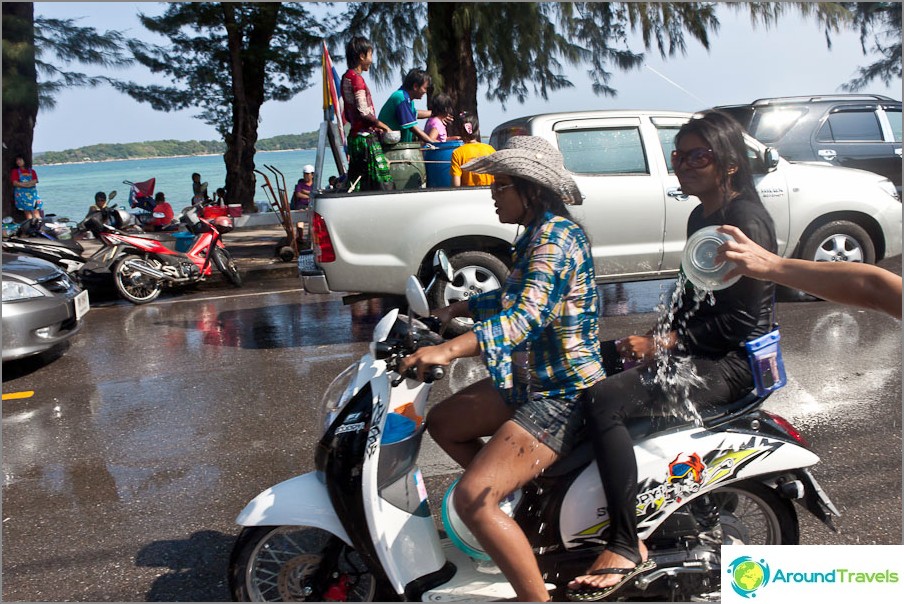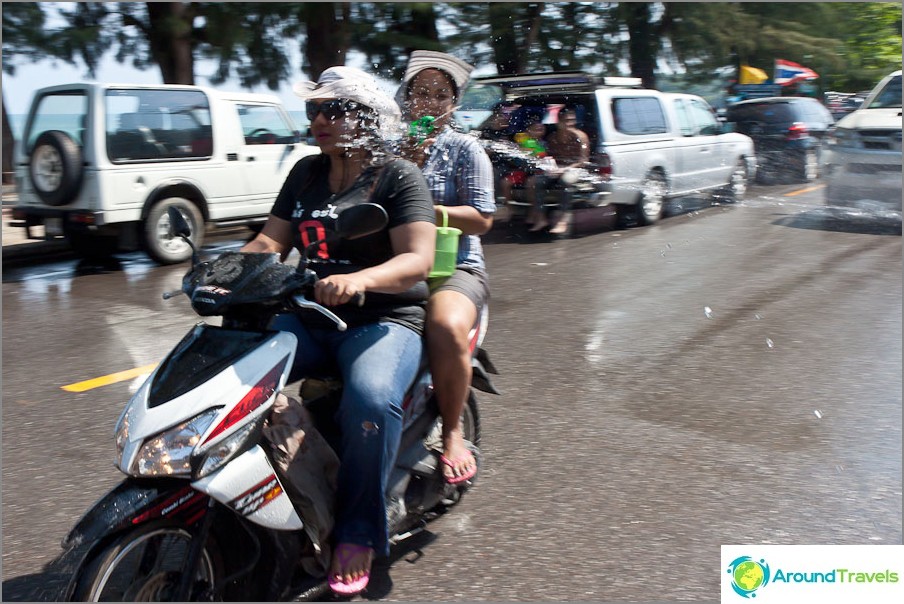 Thai New Year is not celebrated for 10 days, as withthere are only three of us (from April 12), and the new year itself comes on April 15, and watering usually lasts from April 13 to 15, but in some places they can continue until April 17 or even April 19. This, by the way, must be borne in mind when you, without knowing anything, leave the house with unprotected documents or a wallet.
We returned home only in the evening, wet, smeared with talcum powder and received a lethal dose of positive! That's what I understand - a holiday! Happy New Year everyone! Sawat di Songkran! ??????????????!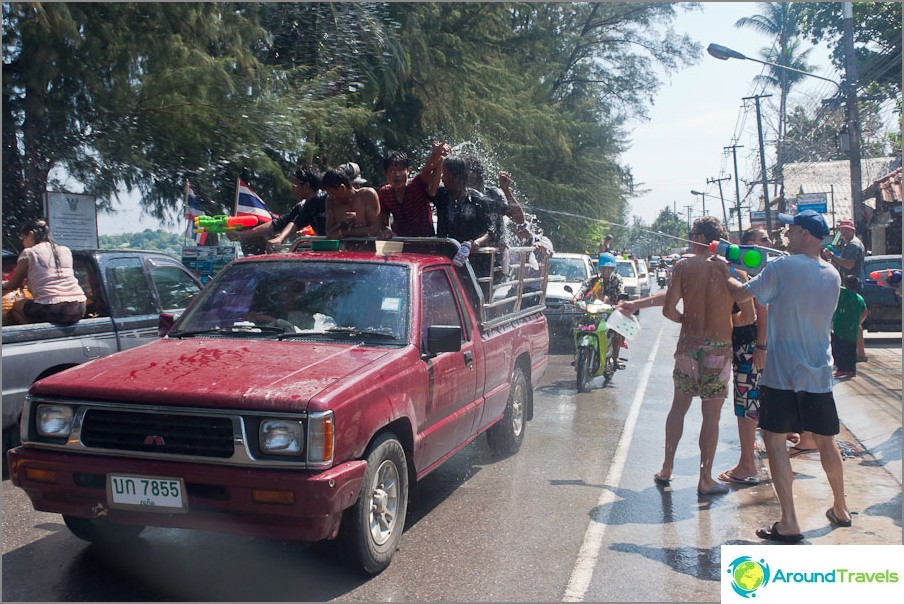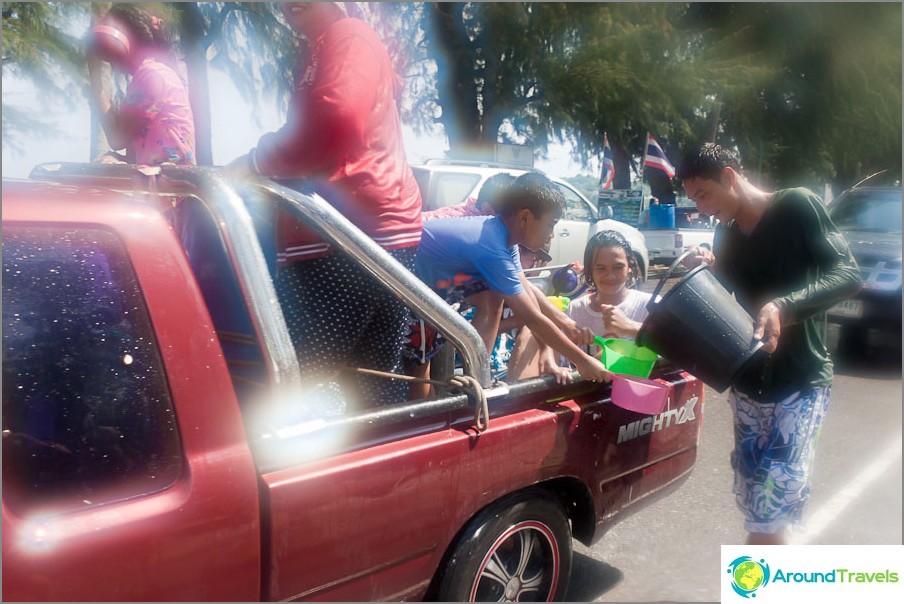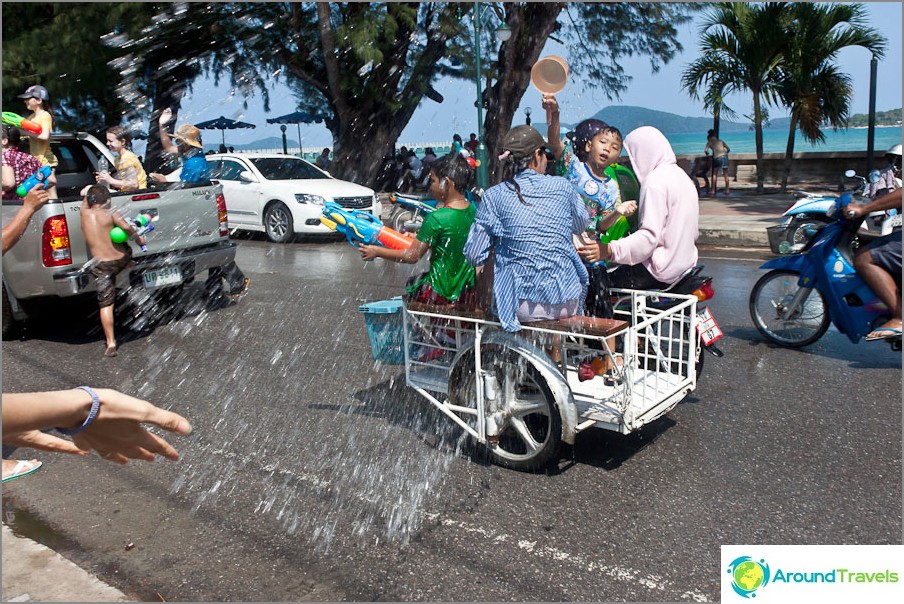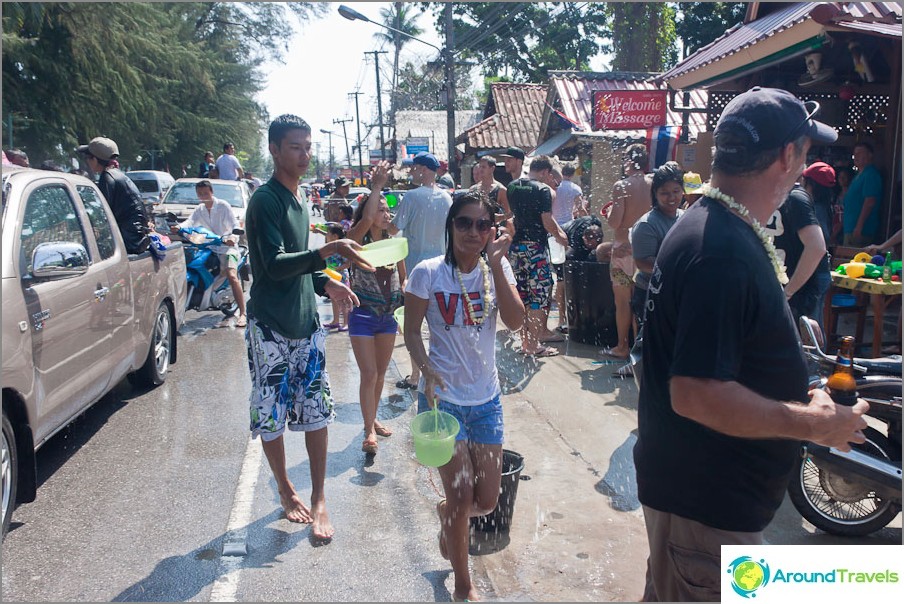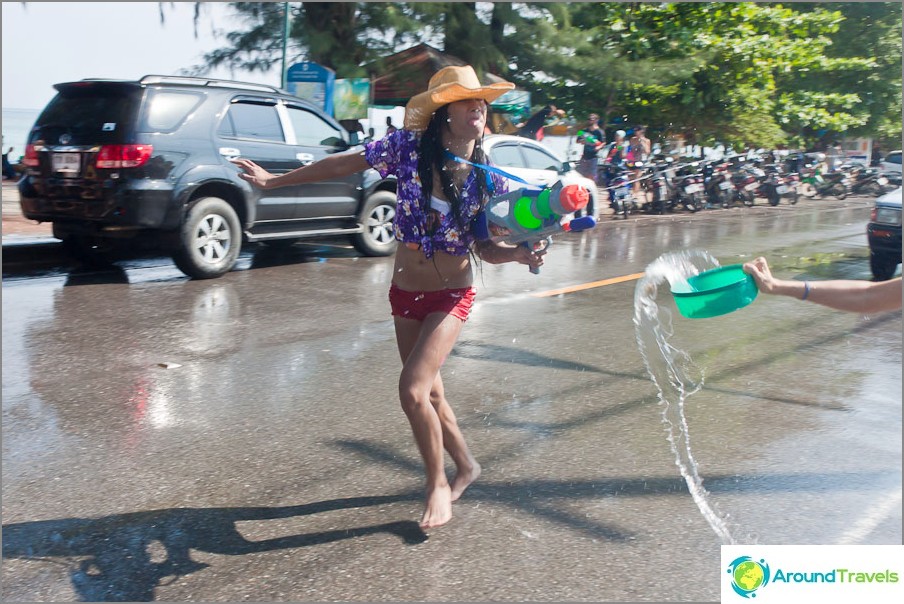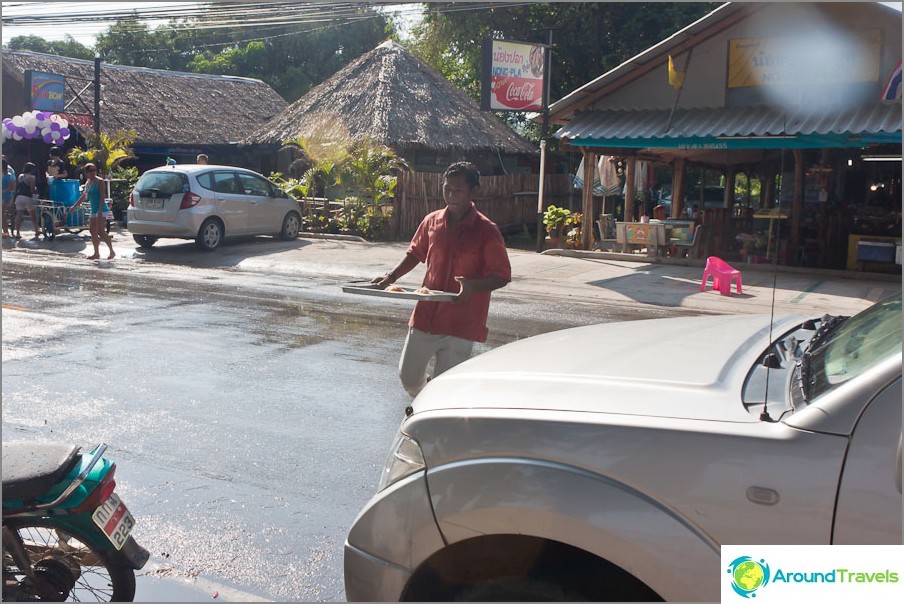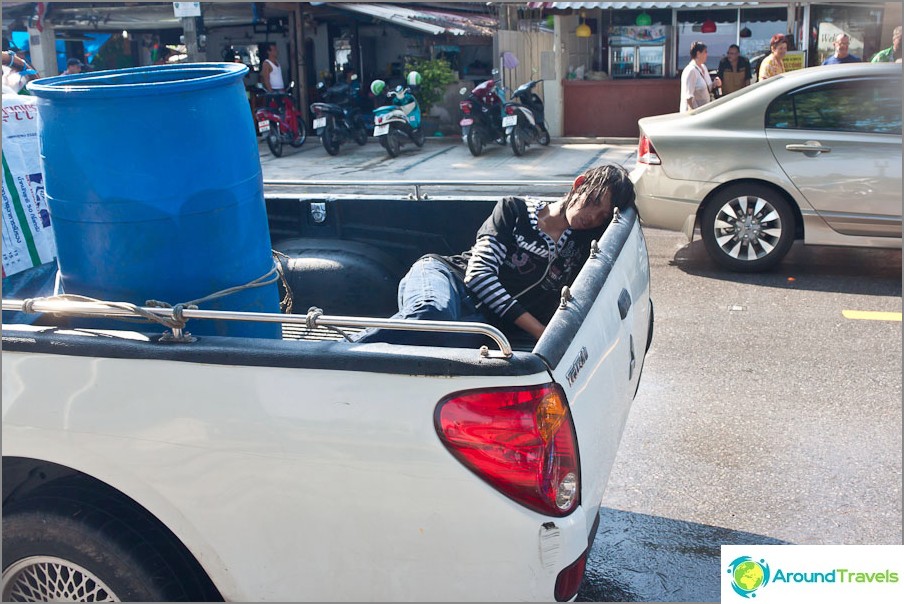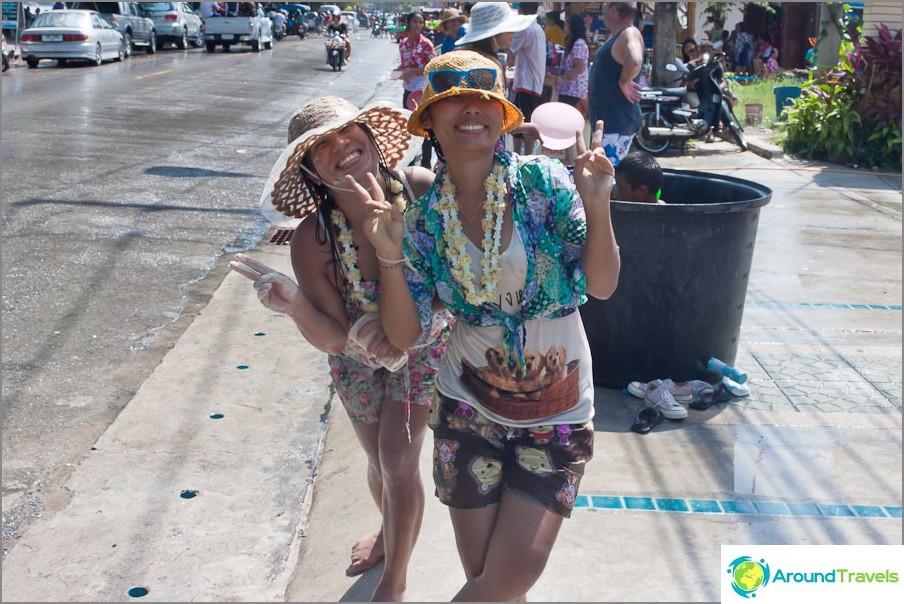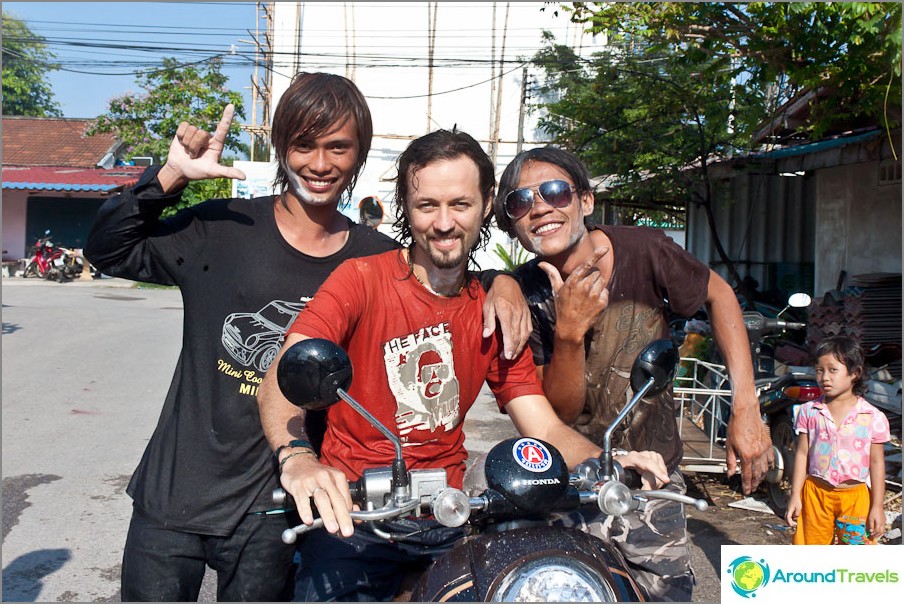 P.S. Article from Phuket 2011 Songkran
Since that time, little has changed.
Life hacking 1 - how to buy a good insurance

Choosing insurance is now unrealistically difficult, so to help all travelers, I compile a rating. To do this, I constantly monitor forums, study insurance contracts and use insurance by myself.

Life hacking 2 - how to find a hotel 20% cheaper

First, choose a hotel on Booking. They have a good offer base, but the prices are NOT the best! The same hotel can often be found 20% cheaper in other systems through the RoomGuru service.

Discount hotels