Something I abandoned this section and post the current ones.pictures of each day are now only in their profiles of social networks. Most likely, this is also the way to do it, and it's faster for me, since I download directly from my smartphone, and no one needs to follow the link. It's true that you don't make such a photo on a smartphone, because with a tripod and with a long exposure ...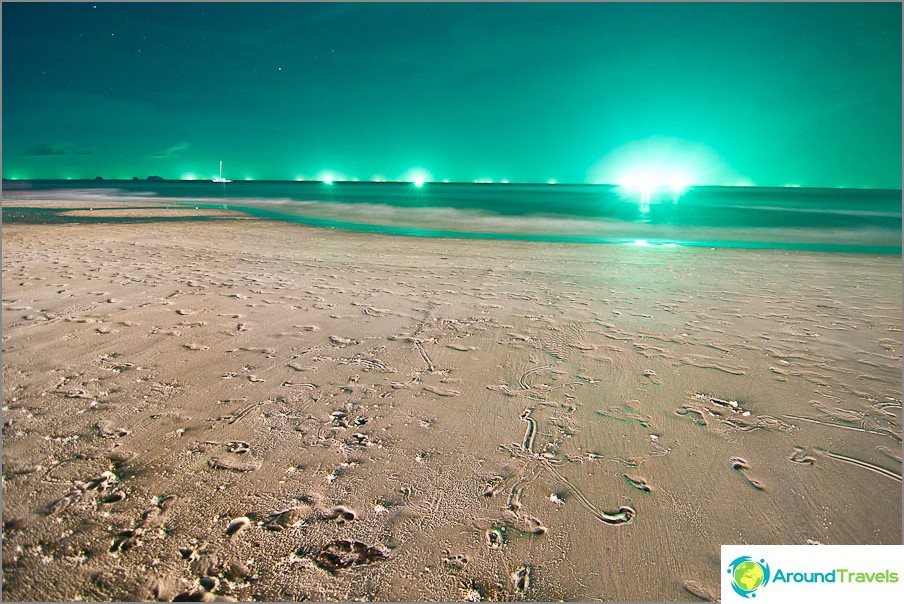 Straight another planet, not Thailand
Immediately tell where so much green light. Fishing boats with green lights float all over the sea, and when you put up a long exposure, it turns out that this light is enough to illuminate everything around.
With my eyes, of course, it doesn't look that way at all - it's just dark, the beach is lit up a little by the light of the coastal cafes and in the distance are small green lights of fishing boats.
Life hacking 1 - how to buy a good insurance

Choosing insurance is now unrealistically difficult, so to help all travelers, I compile a rating. To do this, I constantly monitor forums, study insurance contracts and use insurance by myself.

Life hacking 2 - how to find a hotel 20% cheaper

First, choose a hotel on Booking. They have a good offer base, but the prices are NOT the best! The same hotel can often be found 20% cheaper in other systems through the RoomGuru service.

Discount hotels