I promised to tell you about the places where you cancome to rest with tents. Naturally, I will not qualify for a full listing of all the places on the Black Sea coast, but I will list only those where I was personally.
Immediately I say that we will talk only about the coast of the Krasnodar Territory, since somewhere in the Crimea with a tent I was only in Fox Bay. Well, and usually we go to the area from Divnomorsk to Arkhipo-Osipovka, because there is less civilization than in the Sochi region, and the road does not pass nearby. And you can go with a tent on the OkaIf you do not want to go far from Moscow.
The content of the article
Dignity rest savage on the Black Sea
- free of charge, or very budget, when it comes to camping
- you can come and go at any time
- you can live in nature, in a pine forest or right on the beach
- significantly fewer people on the beach than in a resort town
- the ability to sunbathe topless, someone is relevant
- possibility to burn a fire and eat food cooked on it
- silence
Disadvantages of camping at the seaside
- lack of civilization in the form of a toilet, a shower, if this is not about camping
- lack of shops, cafes and other establishments
- sometimes lack of water
- entry into the water is usually worse than on urban beaches.
For me, the pros outweigh the cons,so I prefer the rest of the savage. In general, it will be necessary to write somehow an article-ode about resting with tents, because I don't have a rest anyway, it seems to me.
Although, if we were talking about a civilized rest,then I would choose to rent a hotel, and not summer-type private housing (some kind of shack), when it's not at all clear what you pay for. If civilization, then normal, and if without it, then it's better in a tent. Well, in my opinion. In general, if you decide, I recommend RoomGuru, where you can compare hotel prices at once in all existing reservation systems. Not only is the database of hotels the largest, it turns out that prices for different bookings can be 1.5-2 times different.
Map of places to relax on the sea in tents
You can zoom in and on the satellite map to see where the places are indicated exactly. The places between Praskoveevka and Divnomorsky are the most studied for me.
List of places from west to east
Kabardinka
In 2015, I visited Kabardinka and I didn't like something there in terms of wild rest. Visited Camping Parus and he, they say, is much better at the campsiteJuniper grove, but I drove past it, so I don't know how it is inside, but it is located right in the city and from the sea through the main street. It is doubtful somehow.
Near camping Pine Grove
Most of all I like the place near the campsitePine Grove (there is also a nearby campsite, the Blue Abyss, I constantly confuse them), because now they have made a less or less good staircase for descending from the mountain to a wild beach, and because there is a stream with fresh water. On one side of the stream there is a campsite, and on the other a clearing where you can get up for free. To Divnomorsk go no more than an hour, on a good road. Walking is most convenient to get. And as the experience of 2011 showed, you can drive up there by car.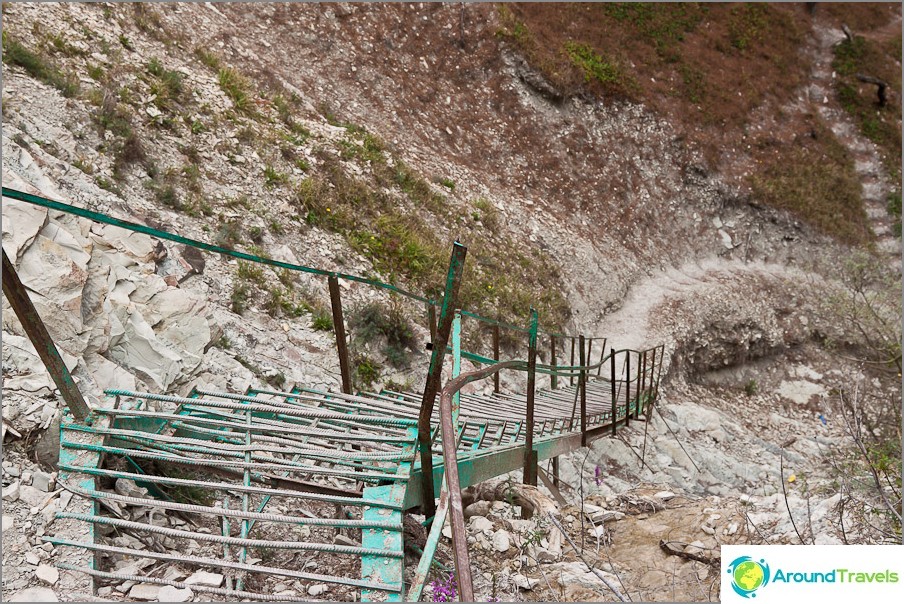 Between Pine Grove and Dzhanhot
If you go from camping Pine Grove to the sideDzhanhot will be another place for parking, with water there worse, in the spring it was, I do not know in the summer. And also here on the way there will be another camping Blue Gulf, you can also stop there.
Between Dzhankhot and Praskoveevka
The following parking areas are located between Dzhankhot and Praskoveevka. There are about 3 parking lots.
The first parking is located 30 minutes walkbeach, then another one in 10 minutes. On the second there is water - a stream that flows in the summer, a good choice. There used to live Robinson, a local bum, a lover of relaxation with a tent on the sea. Not so long ago he was expelled. The third parking still 20 minutes to go.
Between Krinitsa and Bette
The wild beaches of Krinitsa, walk along the shore towards Betta, and there is a nice field with a forest where you can get up, but there is no water. True and to the village close on asphalt, 20-30 minutes.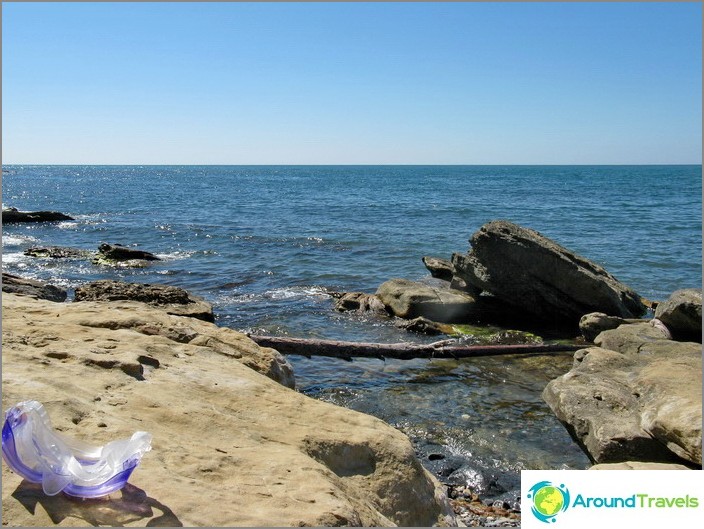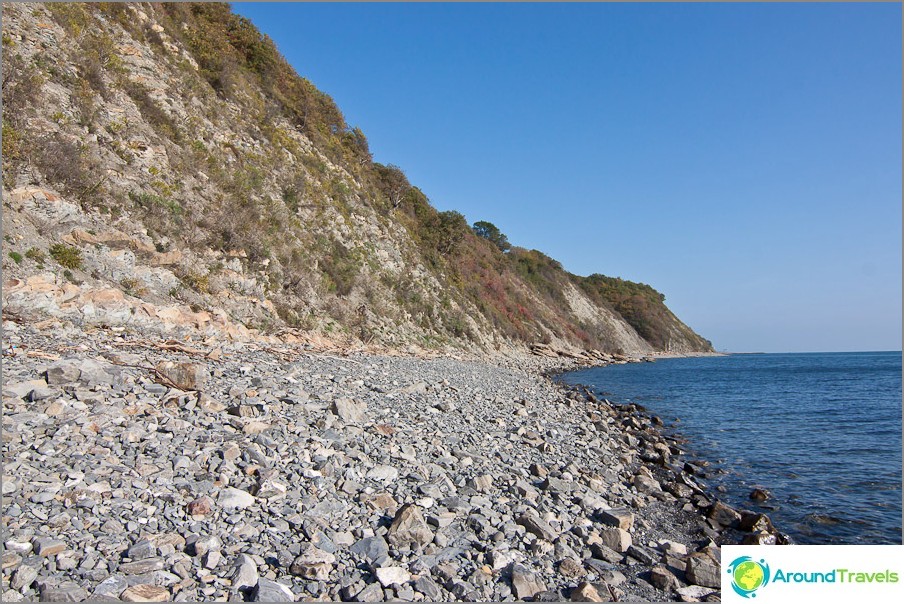 Camping Pine Paradise
Camping Pine Paradise - to the right of Arkhipo-Osipovka. Not a wild place, but camping, but also good. In the same area there are 5 more campgrounds nearby, including the well-known Nazarov Dacha camping site, as well as several wild campsites, which can be reached by car. In fact, the entire right side (if facing the sea) is camping and wild places, there is a choice. Moreover, you can get up with a tent not in the campsite, but go down to the sea where the campsite is. There are several descents there.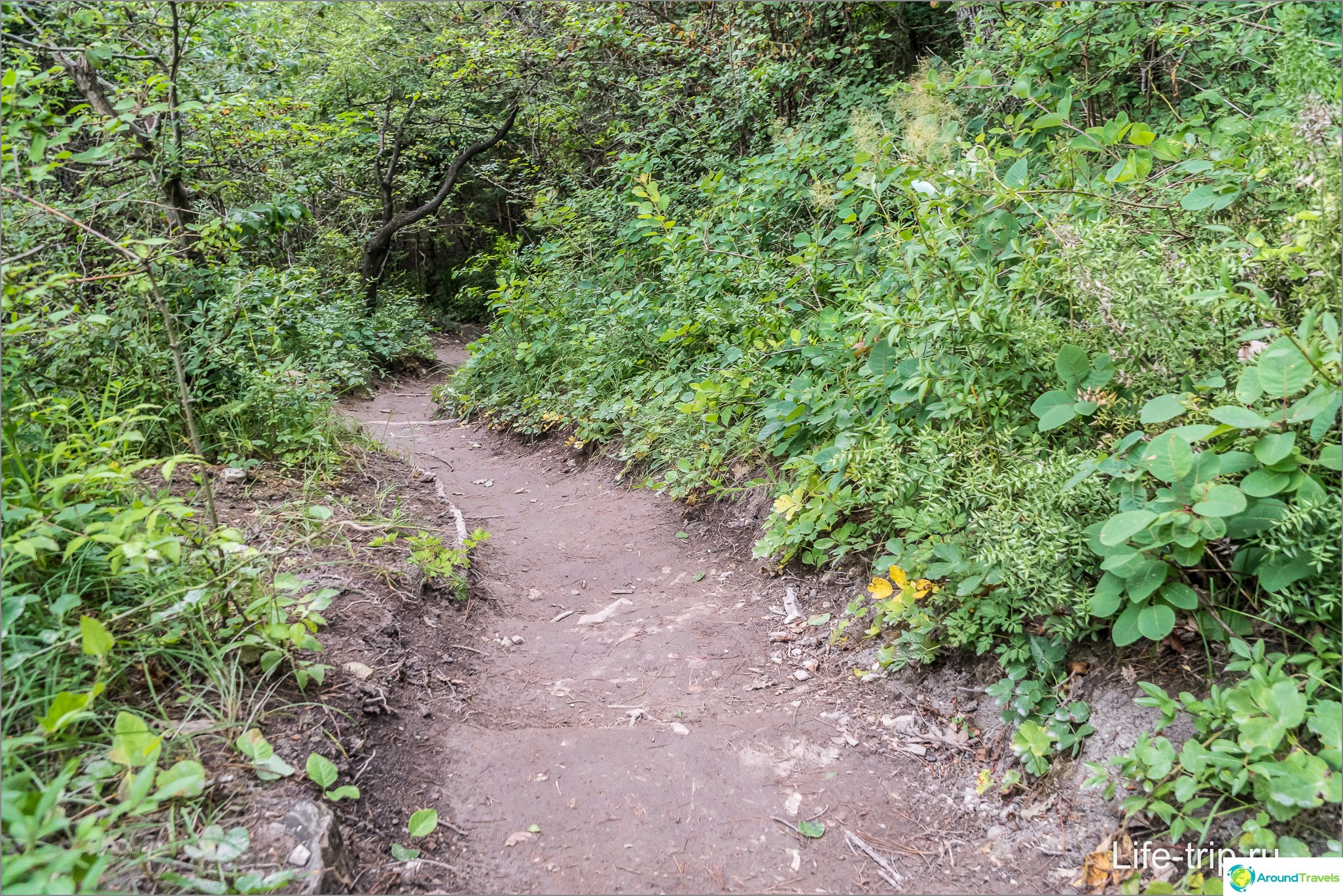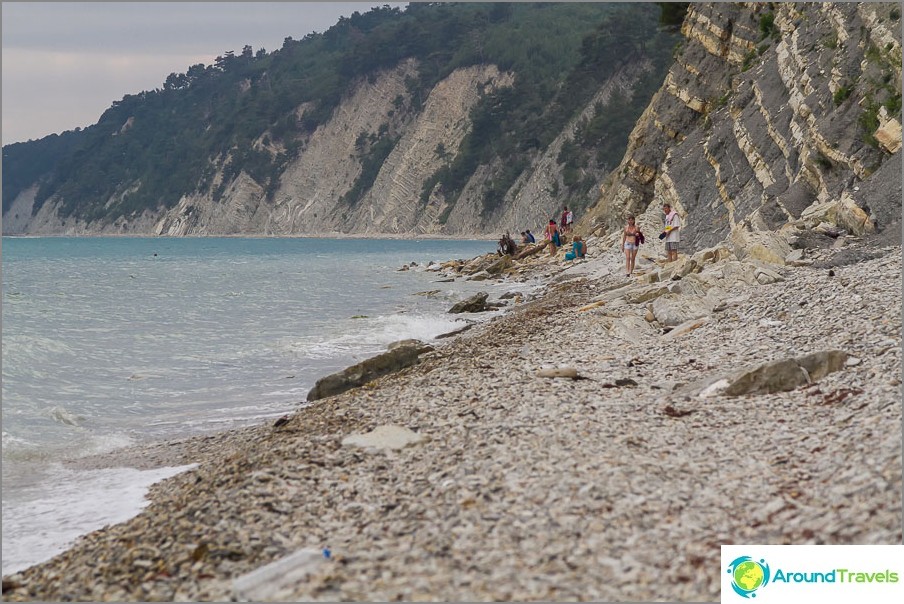 Kiseleva rock
Kiseleva rock, located a little before reachingTuapse. Beautiful place, but popular in summer. There is where to put the car, good beaches, amazing rock, fresh water is questionable. Here is more detail about him - Kiseleva rock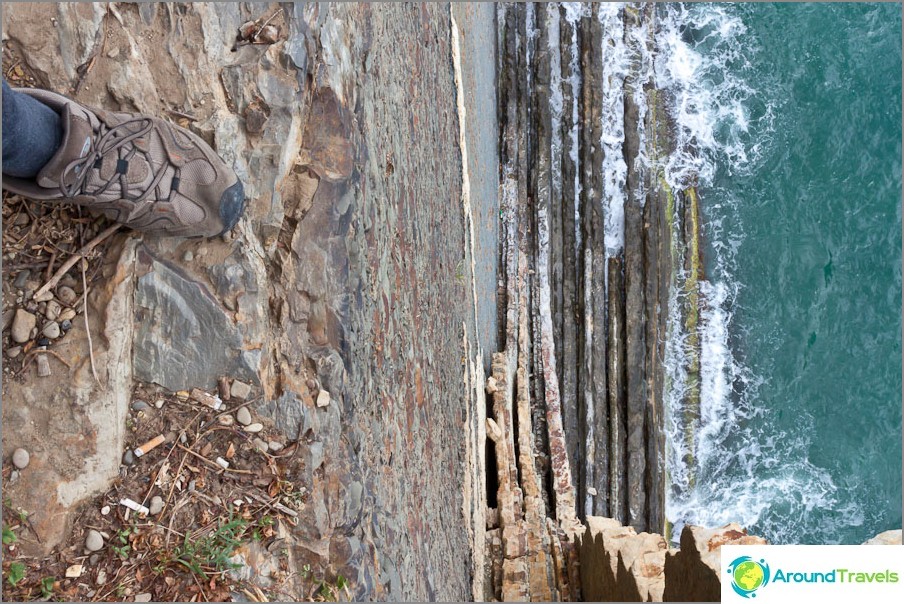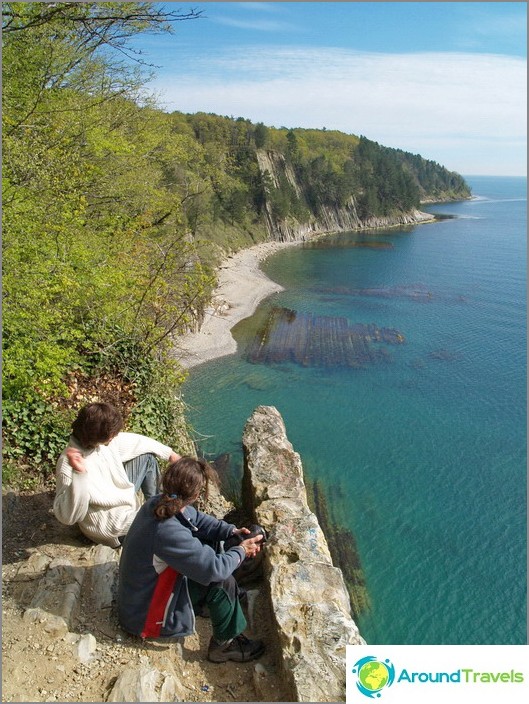 Camping in Asha
After Tuapse, the entire coastal stripbuilt up and is not suitable for a wild holiday in the sea in tents. But there are campgrounds. We liked one of them very much, this is a camping in Asha, next to the river. More precisely, there are 2 campsites - one between the asphalt and the railway road, and the second is right on the seashore, 50 meters away, this rarely happens. Here I recommend the coastal one, it's a pity there is little space - camping in Asha.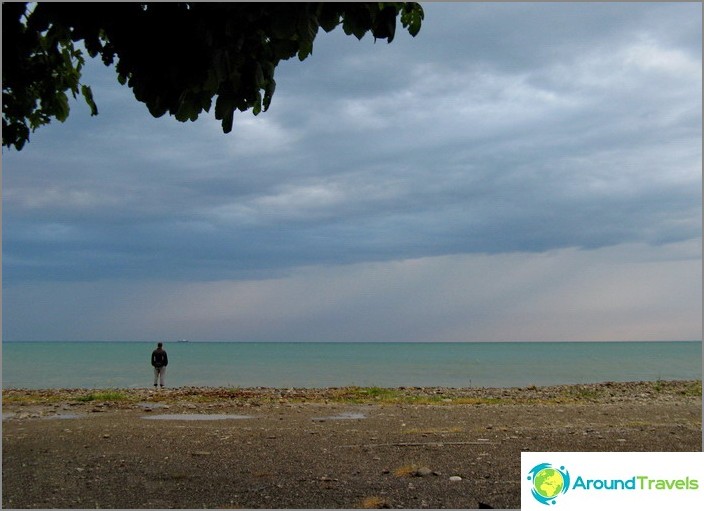 Taman Peninsula
Separately I would like to say about places in TamanPeninsula, where we visited in 2011. I do not know whether they are suitable for a long rest, but it was very nice to drive there by car. The most important thing is a very small number of people. But the sea there is specific. Photos and story here - Martian landscapes of the Taman Peninsula.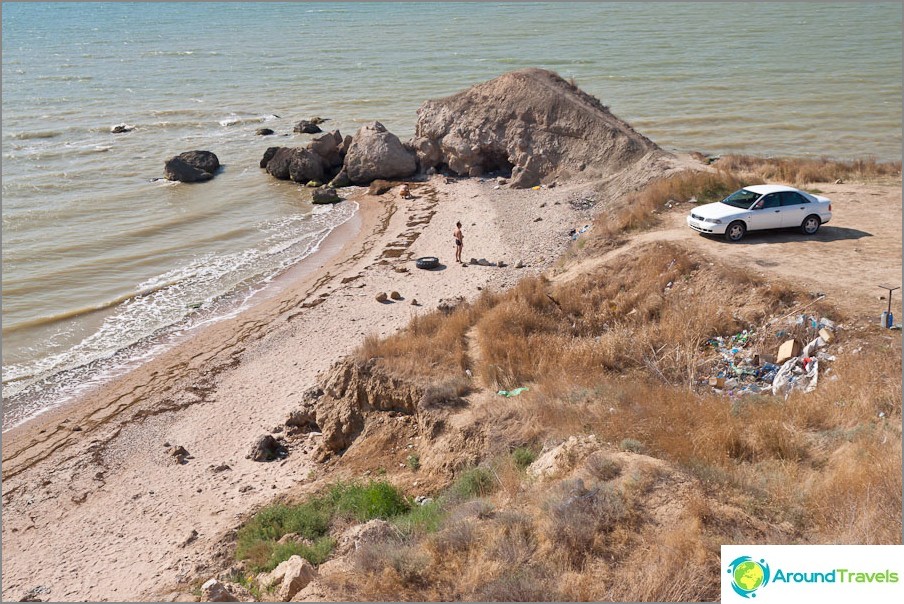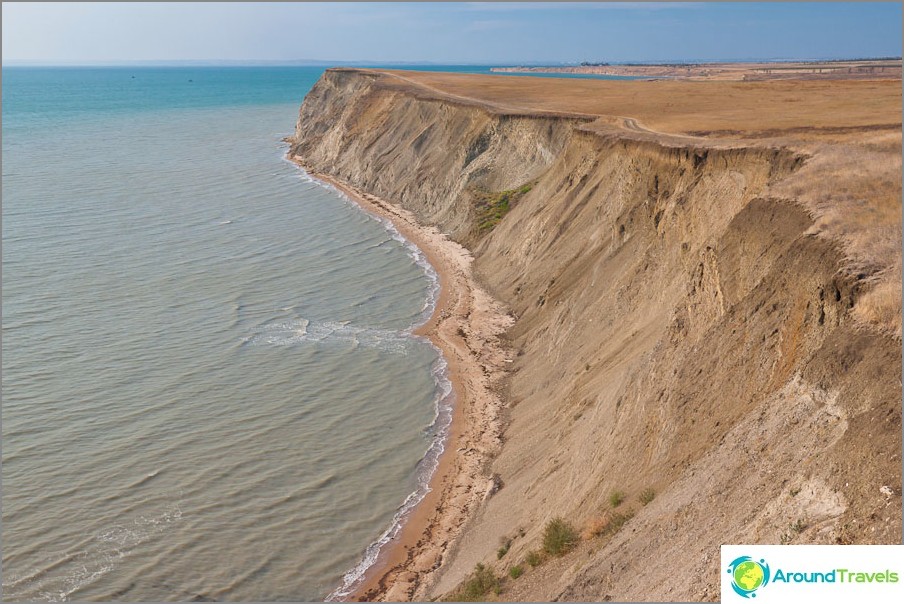 If you are already going to the sea in a camping or just with a tent, then look at the generalized list of thingswill come in handy.
P.S.Vot and everything about the rest on the Black Sea savage. Have something to add? Write in the comments!