I want to share very detailed maps of ChiangMay, who often helped us find something in the city. It is a pity that such maps were made only for some northern cities of Thailand and for several cities of Laos. Because you can find anything on these cards, from the store to the condominium. The only thing that they are dated 2009, and the world does not stand still. However, most of the places hardly changed, rather something new appeared.
Before going to the map of Chiang Mai, I would like tobriefly describe how the city is arranged. In fact, in Chiang Mai is very easy to navigate, since the city center is a moat in the form of a square, from which the streets diverge in all directions. Inside the square is the area of ​​Old City - the backpacker part with guesthouses for every taste, as well as the most famous temples. As a rule, first all come here and stop, and then decide what to do next. So this square (ditch) greatly simplifies the life of travelers.
If you are going to visit Chiang Mai and are looking for accommodation, I remind you that we have Chiang Mai's 22 guesthouses overview. Or you can search and book a hotel in Chiang Mai on the service RoomGuru.
The content of the article
Map of Chiang Mai
All large-size maps are clickable, you can download them to your computer. To do this, first click on the picture, and then click download.
The map of Chiang Mai consists of two - the northern and the southern, and there is also a separate map of the zoo and a map of the territory of Chiang Mai University.
How to use the card? Each file is lined with a grid, and each line has its own designation. You will be able to find the point you need on this map, just like on a regular globe. There are three lists of different objects with coordinates, or otherwise it can be called an alphabetical index .. It looks like this: "2nd Home Guest House: LG201", where the first part is the name of the guesthouse and the second part is its coordinates on the map.
Afavitny index of roads and streets
Afavitny index of all places
Afavitnaya pointer condos, hotels and guesthouses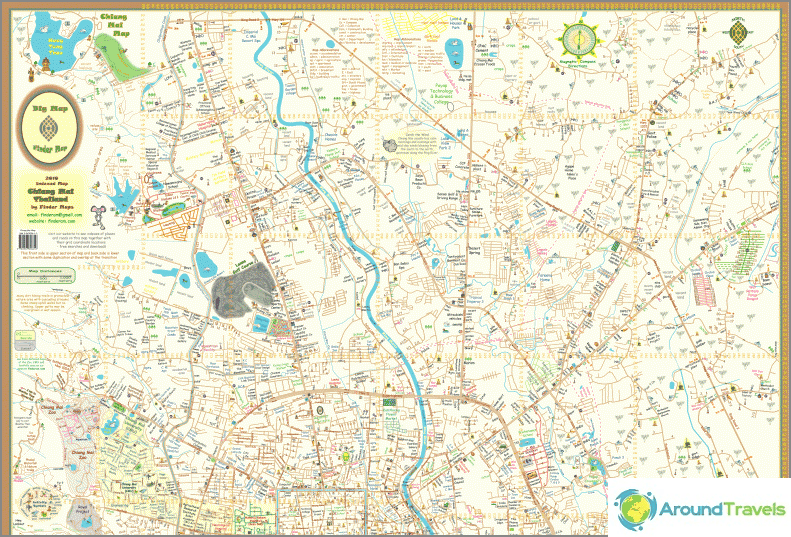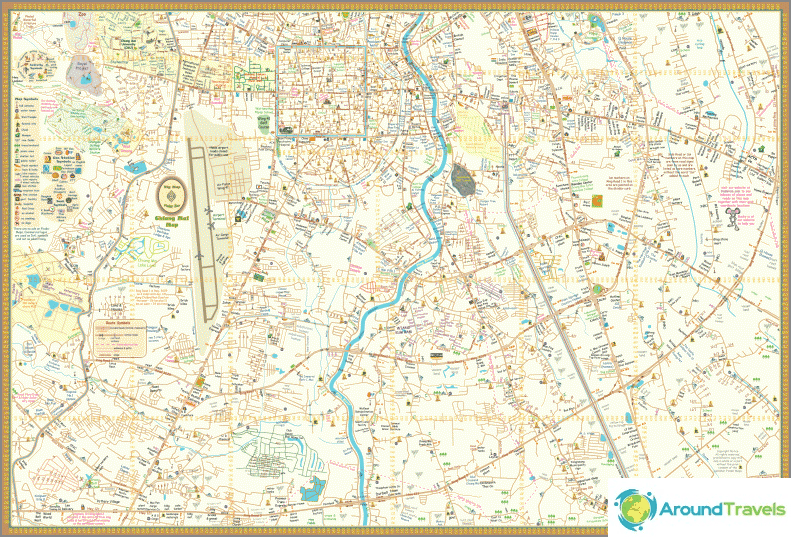 Map of the zoo and university grounds in Chiang Mai
Additionally, there are two more detailed map pieces. All indexes are already immediately on the maps and do not need to download text files.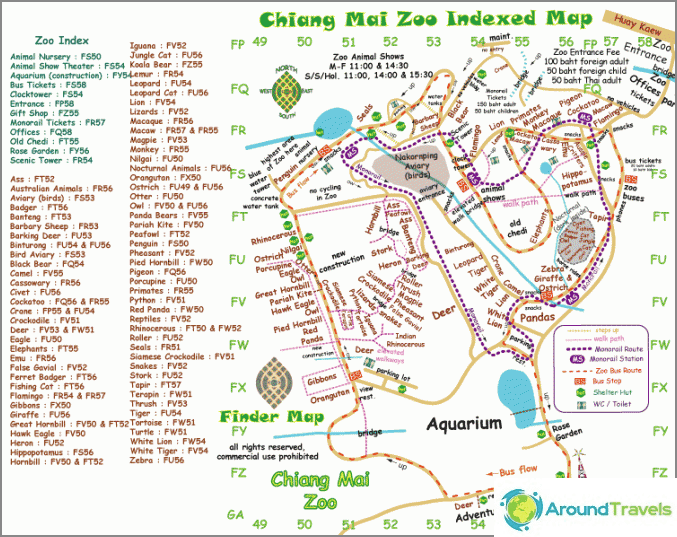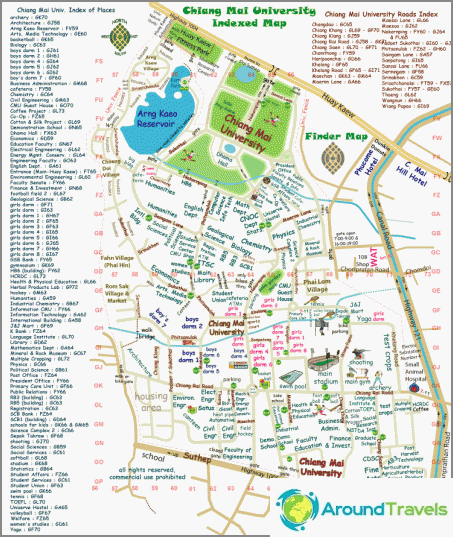 Chiang Mai map for general presentation
A small map to quickly imagine what the city looks like, where the square is located, where the intercity bus station is located (Arcade bus terminal) and railway station.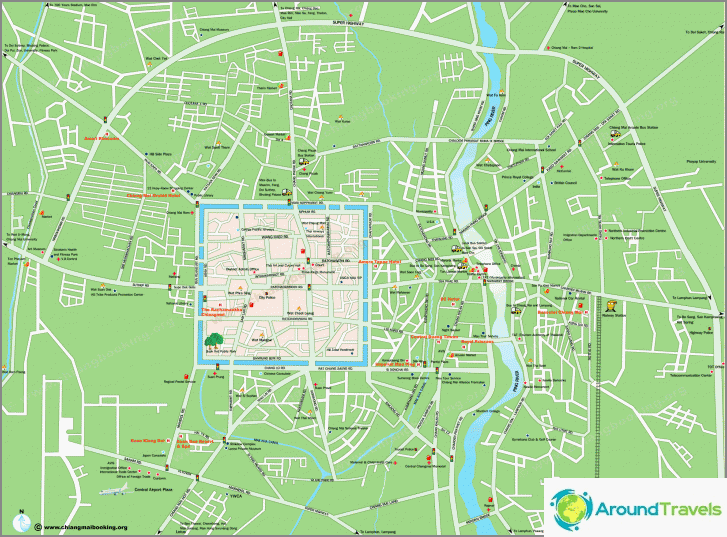 Life hacking 1 - how to buy a good insurance

Choosing insurance is now unrealistically difficult, so to help all travelers, I compile a rating. To do this, I constantly monitor forums, study insurance contracts and use insurance by myself.

Life hacking 2 - how to find a hotel 20% cheaper

First, choose a hotel on Booking. They have a good offer base, but the prices are NOT the best! The same hotel can often be found 20% cheaper in other systems through the RoomGuru service.

Discount hotels