Taxis in Warsaw are relatively inexpensivecompared with other European countries. There are a lot of companies in Warsaw, and it seems to me that one can travel calmly to anyone. But I don't recommend traveling with private traders, I met such advice on the forum, they say, they can transport extra kilometers or even somehow wind up the meter. At that time, as after a trip by taxi you can complain to the company's management if something goes wrong.
Airport
At the airport, everything is simple. Get out of the arrival area right on the street and there are people in uniform who catch a taxi. Taxi arrives immediately, they stand there and just wait for the signal. Riding on the counter, you can pay with a bank card, but it is better to warn in advance. Once so hit, the terminal driver did not work for the taxi driver. They can also accept the euro, but I don't know at what rate.
As an option, before taking a taxi, you cango to the information desk, it is right next to the exit from the departure area. But all that was said to me there, they say, go outside and come to the person to the form.
For the landing take 5 pln, for bulky things 10pln. Everything else on the counter. The good price is 1.8-2 pln per kilometer (such is the Grosik Taxi), the price tag is usually hanging on the car door. We paid for the trip from the airport to the area of ​​Mokotów (it's about 30 minutes to go) 40-50 pln. By the way, at night many have a night tariff.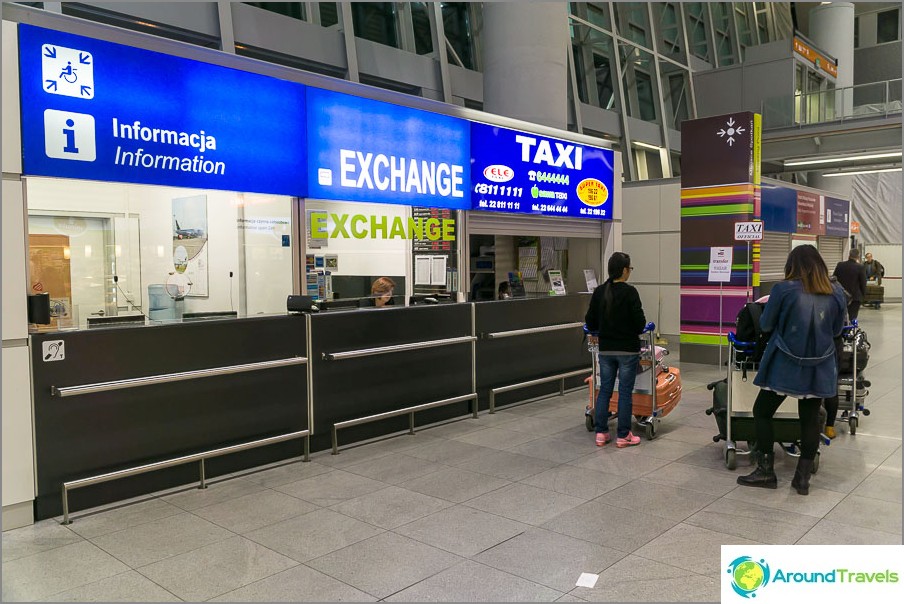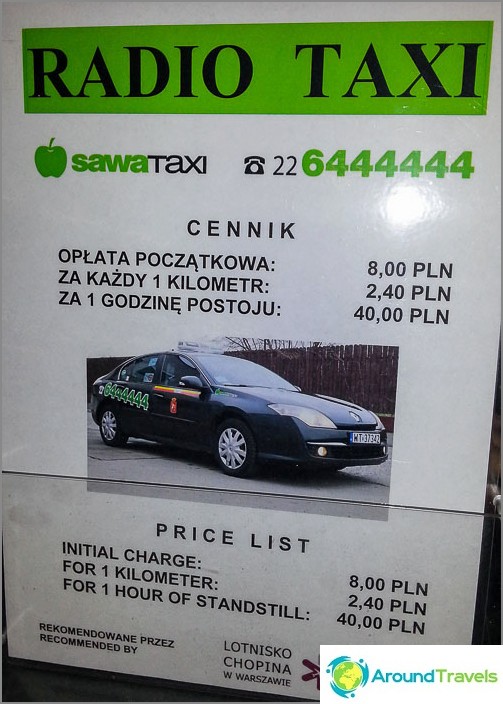 In the town
Grosik Taxi (phone 22-646-4646, from Russian sim card to call + 48-22-646-4646)
City Taxi (telephone 848-8888 or 19459)
Usually recommend using these twocompanies. I can't say anything about the second one, as 5 themselves used Grosik Taxi (Groshik) 5 times. No complaints, I liked everything, always came quickly, about 10 minutes after the call. The operator spoke in English every time, although there is nothing special to say there, just the address and name of his name. By the way, they write down the number, and from the second time my name wasn't asked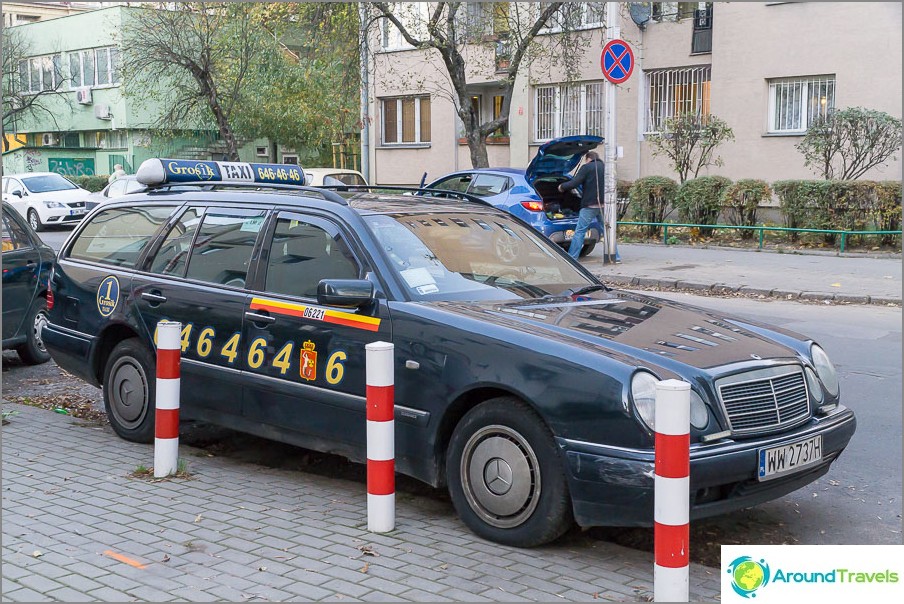 Well, and finally, service can come in handy.Tanietaxi.pl, which considers the distance between points in Warsaw, gives out the cost and a list of taxi companies that may take you along this route. The list is huge just ...
Life hacking 1 - how to buy a good insurance

Choosing insurance is now unrealistically difficult, so to help all travelers, I compile a rating. To do this, I constantly monitor forums, study insurance contracts and use insurance by myself.

Life hacking 2 - how to find a hotel 20% cheaper

First, choose a hotel on Booking. They have a good offer base, but the prices are NOT the best! The same hotel can often be found 20% cheaper in other systems through the RoomGuru service.

Discount hotels