Initially, I was going to write an article just about our walks in Berlinbut in the end it somehow happened that she was allMostly it turned out only about one very touching and to the depth of the soul personally impressed me phenomenon. This is the famous Berlin Wall. I am writing "famous", and I am ashamed of myself, because, imagine, before coming to Berlin, I simply knew from history lessons that such was built after World War II and divided Berlin into two parts, but why, when, by whom and for what ... never really interested. But I will start in order.
Where to stay in Berlin
Hotels in Berlin is better to book in advance, so I will recommend you these - St Christopher's Inn Berlin or Generator berlin mitte. Good price, reviews and rating is also in order, the subway is nearby.
Berlin Wall
Once in Berlin, we, to my shame, understoodthat we don't really know what to look for, except for the Reichstag and the monument to the Russian soldier, which, by the way, we haven't reached. About the Berlin Wall somehow did not even think. But, whirling around the city with a map, we suddenly found out that we were not far from Checkpoint Charlie, stopped, read the description in our mini-guide and hooked us, to say the least.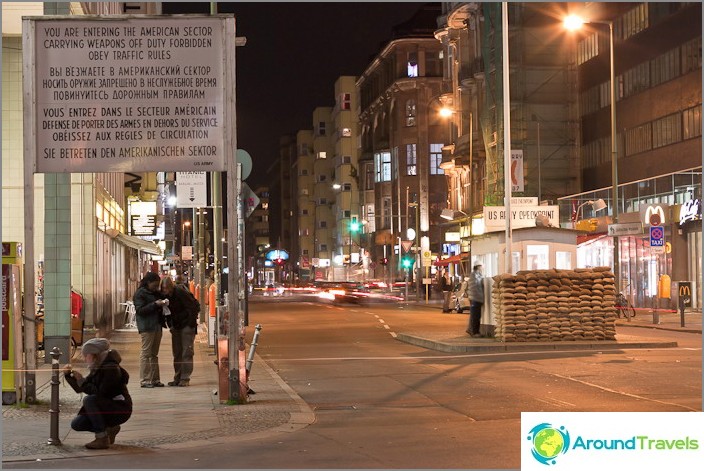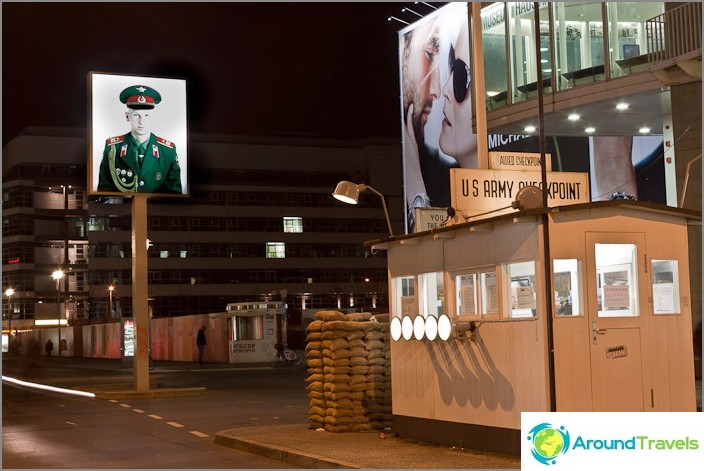 Later, when we tried to explain to ourselves whyit touched us so much, we found a simple explanation for this - it is not only them, it is our common story! The Berlin Wall is, in essence, a symbol of the then political regime, it is a living personification of the Iron Curtain. In official documents, however, they often talk about the "cold war."
Not seriously interested in this topic, II found a lot of stories and photos on this topic, I dare to state here briefly what shocked me the most, and put some photos of that time, the authors of which I apologize in advance.
But first I will explain a little: in 1948, Berlin was divided into two parts, one of which, the eastern, was the capital of the GDR, and the second, western, was the American, French and English sectors of occupation. At first, the border could be crossed freely, which the residents of East Berlin gladly did every day, going to West Berlin to work, to the store, to friends and relatives. But this did not quite well affect the economy of the GDR. There were other equally weighty, in the opinion of the GDR government, political and economic reasons for which it was decided to enclose West Berlin with an impassable wall. As a result, during the night of August 13, 1961, the entire border with West Berlin was closed, and by August 15 - completely surrounded by barbed wire, in the place of which the construction of the Berlin Wall began quite quickly. At first it was stone, and later turned into a whole complex of reinforced concrete walls, ditches, metal mesh, watchtowers, etc.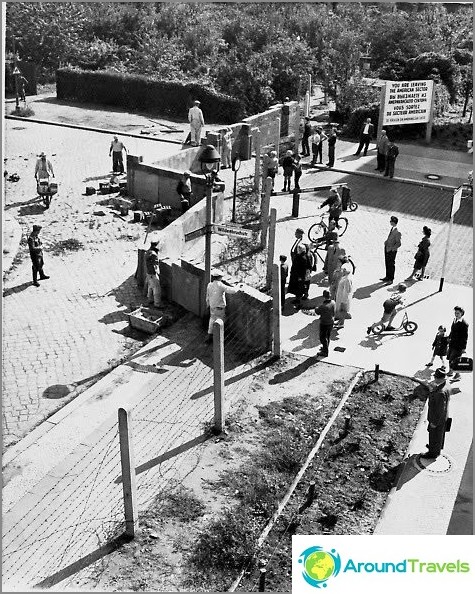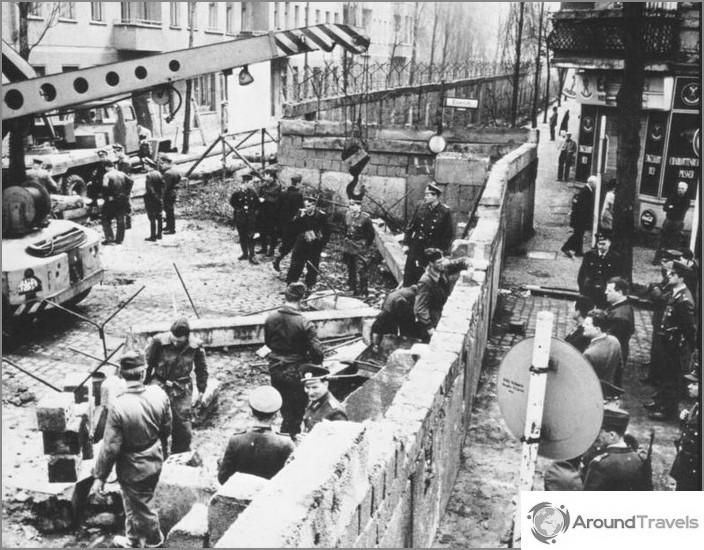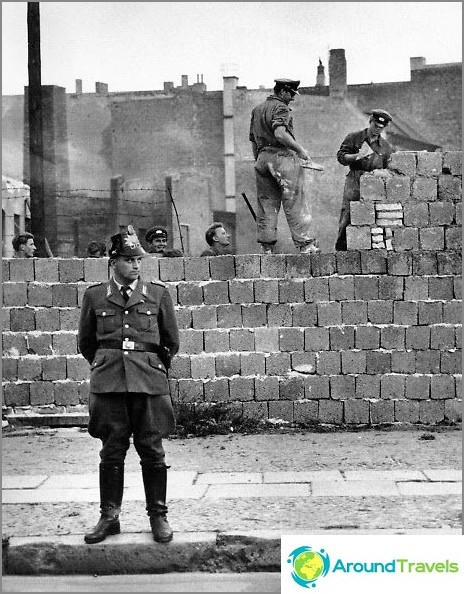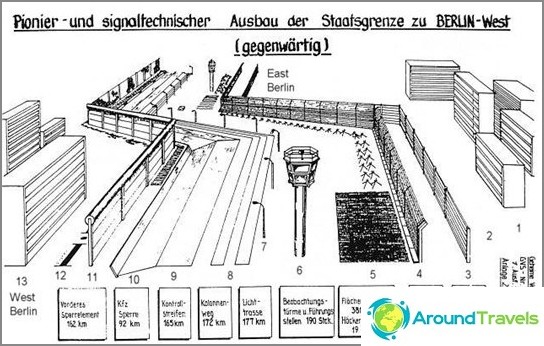 Since the border was closed in one night, you canImagine how many people instantly lost some jobs, some friends, some relatives, some flat ... And all at once - freedom. Many could not put up with this and almost immediately began to escape from East Berlin to West. At first it was not so difficult to do this, but as the Berlin Wall complex grew and strengthened, the escape methods became more and more inventive and cunning.
You can read a lot about escape attempts inInternet, I will not talk about everything. I will describe only briefly those that were the most successful, original and memorable. Sorry, I will write without names and dates. Several times, right after the construction of the Berlin Wall, they broke through it, ramming it with trucks. At high speed checkpoints, we drove under barriers on sports cars, which were too low to hit the barrier, swam across rivers and lakes, because it was the most unprotected part of the fence.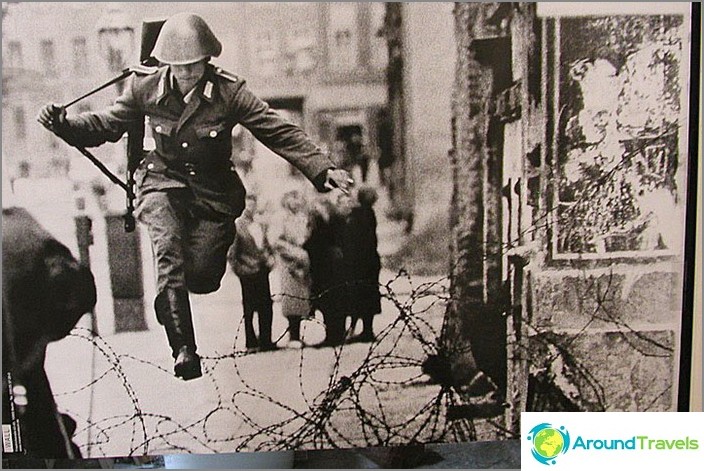 Border between West and East Berlinoften went straight through the houses, and it turned out that the entrance was on the eastern territory, and the windows looked out to the West. When they first began to erect the Berlin Wall, many residents of the house boldly jumped out of the windows into the street, where they were often caught by Western firefighters or simply by residents of the city. But all these windows very soon bricked up. I wonder if the tenants were resettled, or did they live without daylight?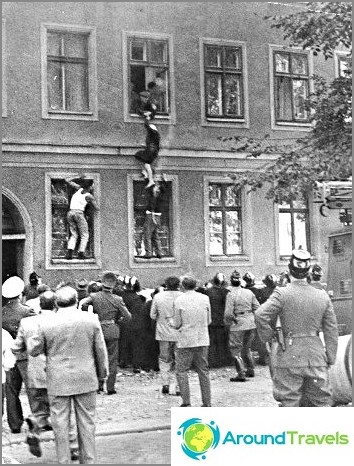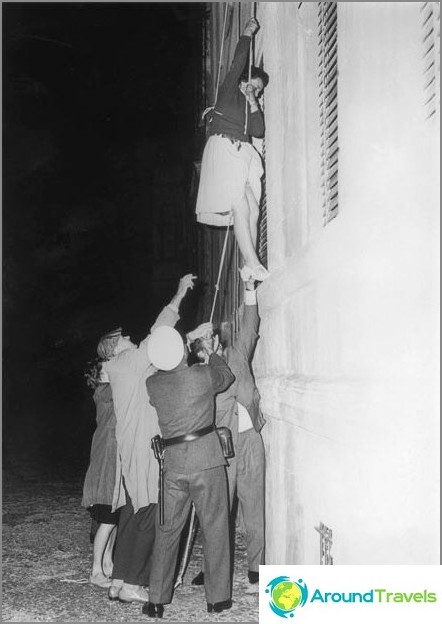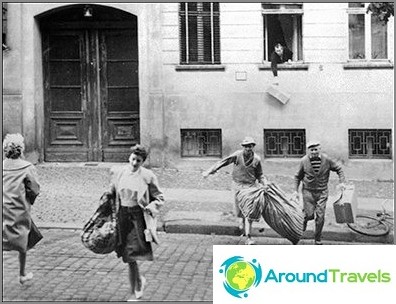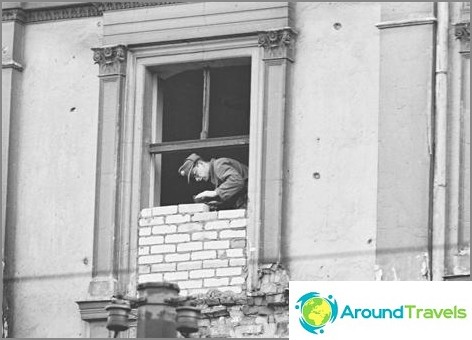 Tunnels were very popular, they were dugin dozens, and it was the most populous way of escape (they ran for 20-50 people at a time). Later, particularly adventurous Western businessmen even began to earn money on it by posting ads "Let's help in family problems" in newspapers.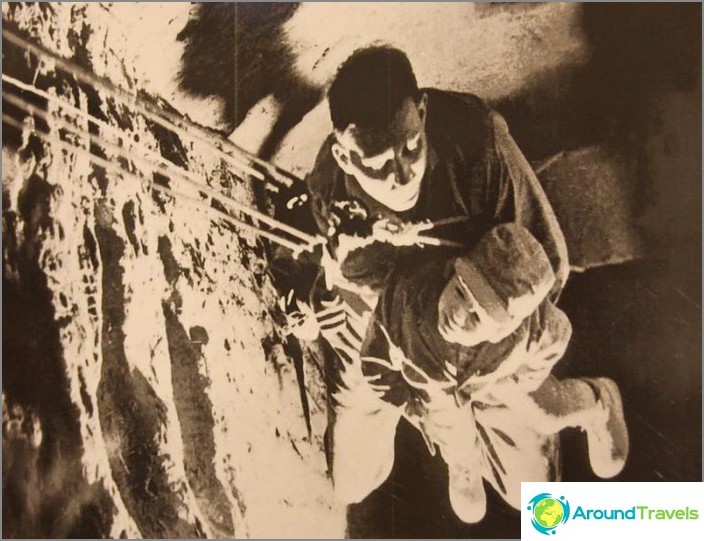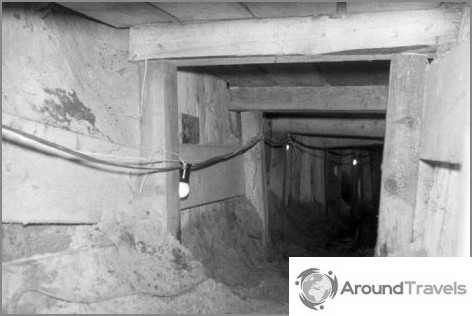 There were very original shoots: for example, two families made a homemade balloon and flew over the Berlin wall on it, the brothers crossed into West Berlin, stretching a cable between the houses and descending along it on a tape measure.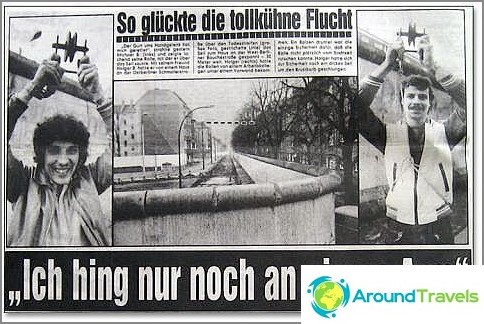 When a few years later Westerners becameit was allowed to visit relatives on special permits to enter the territory of East Berlin, sophisticated ways of transporting people in cars were invented. Sometimes they used very small cars, redesigned so that people could hide under the hood or in the trunk. The border guards did not even realize that there could be a man instead of a motor. Many people hid in suitcases, sometimes they were put on two, slits were made between them, so the person fit completely, he did not have to fold.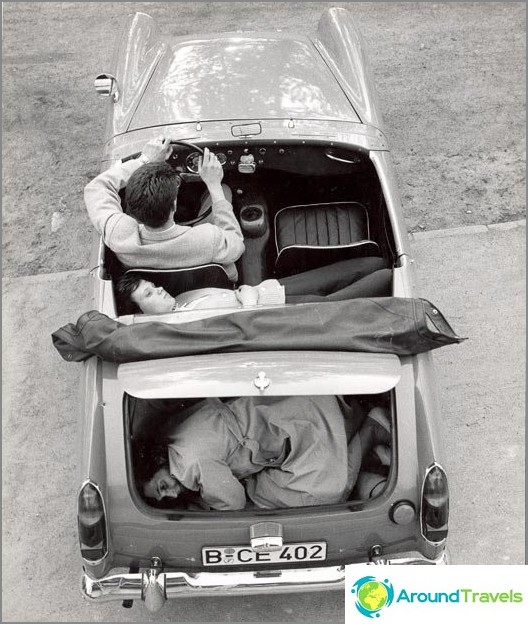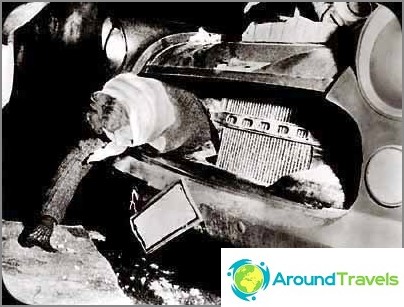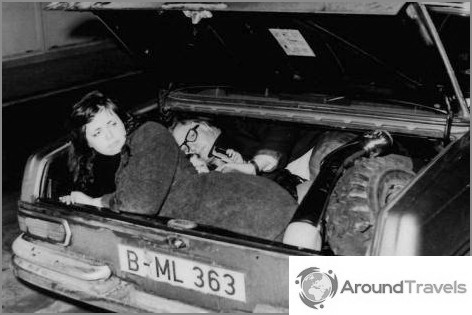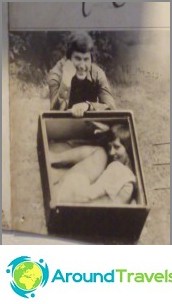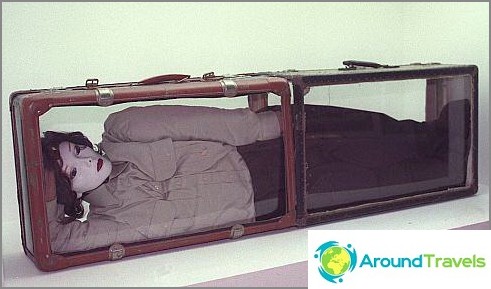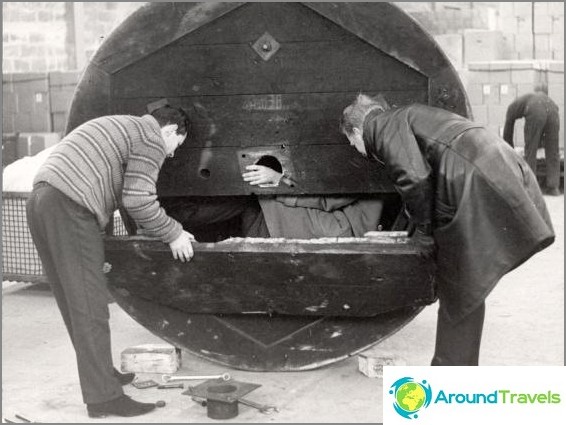 Almost immediately a decree was issued to shoot at alltrying to escape people. One of the most famous victims of this inhuman decree was a young boy Peter Fechter, who was wounded in the stomach while trying to escape and was left to bleed to the wall until he died. The unofficial figures of arrests for escape (3221 people), deaths (from 160 to 938 people) and wounds (from 120 to 260 people) when trying to overcome the Berlin Wall are simply terrifying!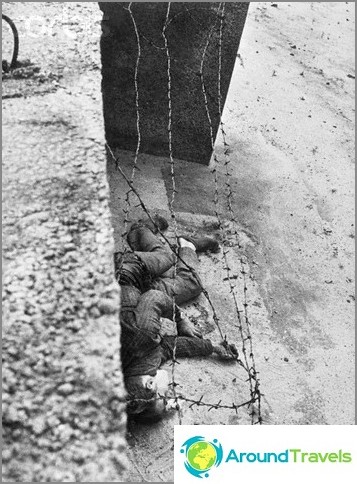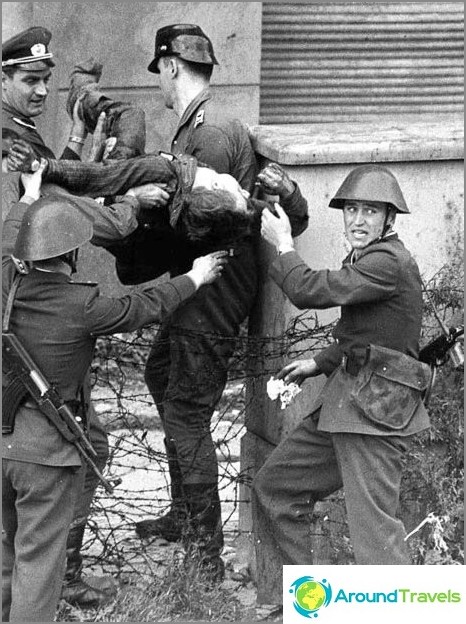 When I read all these shoots fromEast Berlin, I had a question to which I could not find the answer anywhere, but where did all the fugitives live in West Berlin? After all, he, too, was not rubber, and according to unconfirmed reports, 5,043 people managed to successfully escape somehow.
Near Checkpoint Charlie there is a museum dedicated tohistory of the berlin wall. In it, Reiner Hildebrandt, the founder of the museum, gathered a lot of tools that the inhabitants of East Berlin used to escape to West Berlin. The museum itself, unfortunately, we did not hit, but we were even amazed by the postcards with the image of the Berlin Wall and photo-sketches from the daily life of that time that were sold in the neighboring souvenir shop. And she was very touched by the request addressed to our president, left at Checkpoite Charlie himself.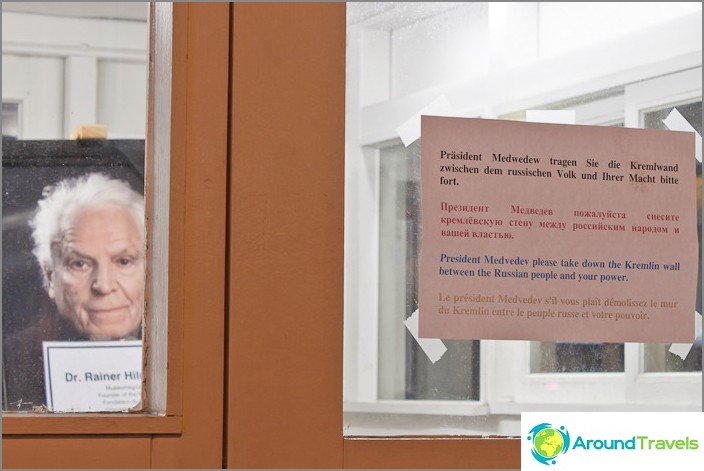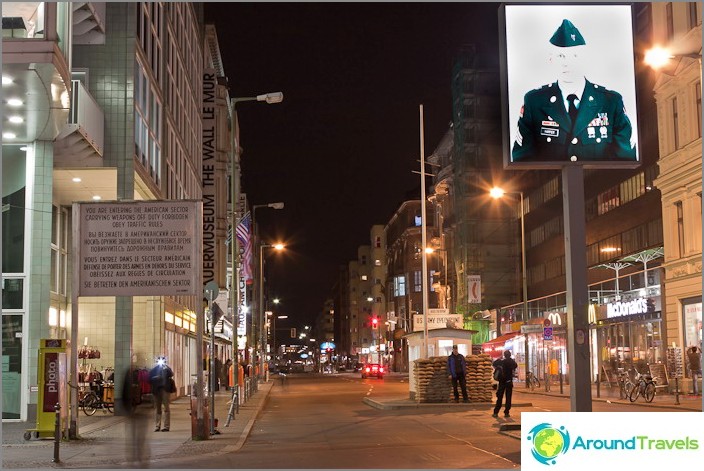 Meanwhile, life went on as usual, peopleWest Berlin had free access to the wall, could walk along it and use it for their needs. Many artists painted graffiti on the west side of the Berlin Wall, some of these images became famous all over the world, such as "The Kiss of Honecker and Brezhnev".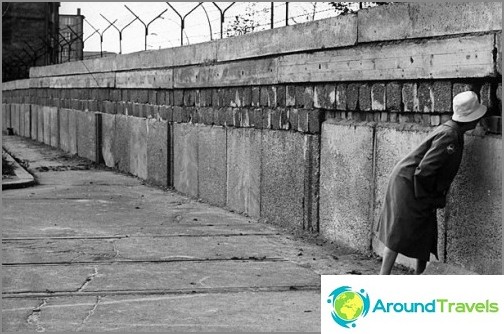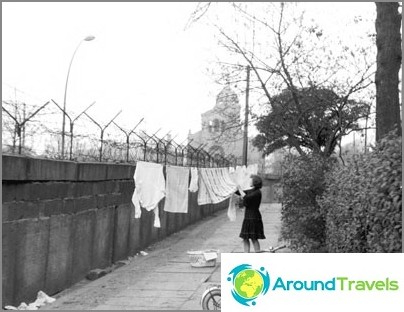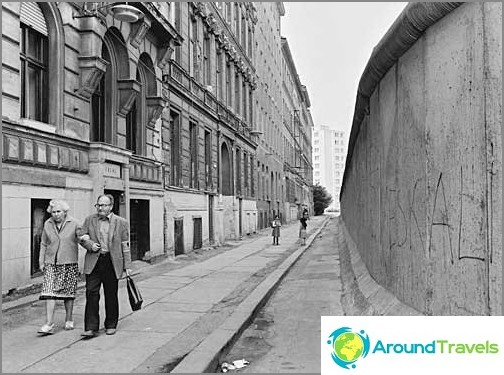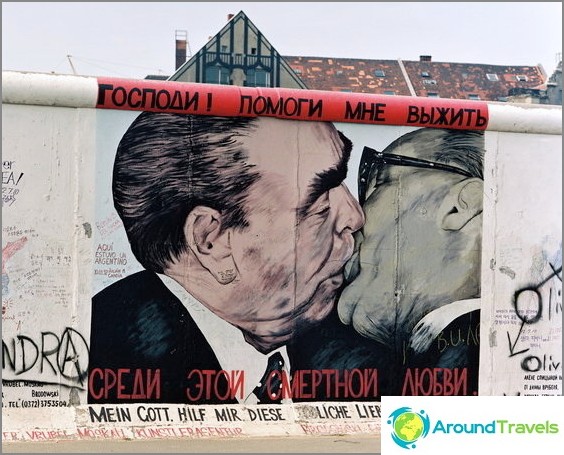 People often came to the wall to even from afarlook at their loved ones, wave them with a handkerchief, show the children, grandchildren, brothers-sisters. This is terrible, families, relatives, relatives, loved ones, separated by concrete and someone's perfect indifference. After all, even if it was so necessary for the economy and / or politics, it was possible to envisage that people did not suffer like this, to give the opportunity to reunite at least to relatives ...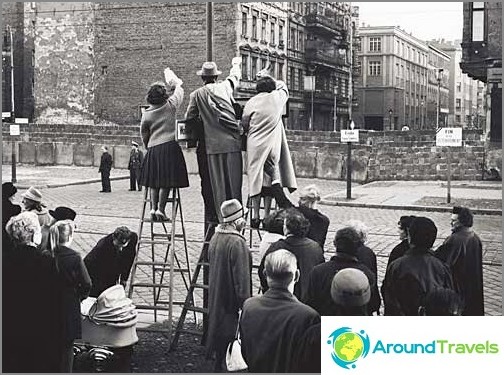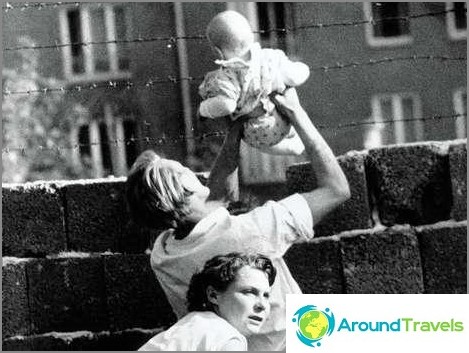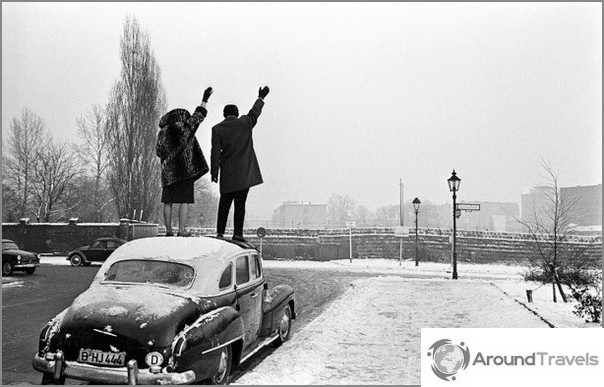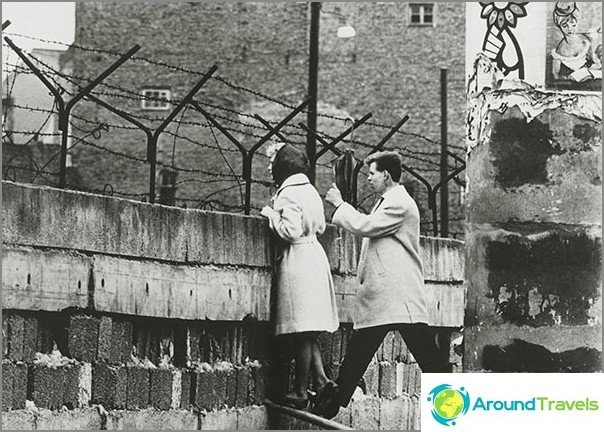 The fall of the Berlin Wall occurred on November 9, 1989of the year. The reason for this significant event was the fact that one of the countries of the socialist camp, Hungary, opened the borders with Austria, and about 15 thousand citizens of the GDR left the country to get to West Germany. The remaining East German residents took to the streets with demonstrations and demands for the observance of their civil rights. And on November 9, the head of the GDR announced that it would be possible to leave the country with a special visa. However, the people did not wait for this, millions of citizens just poured out into the street and headed for the Berlin Wall. The border guards could not contain such a crowd, and the borders were open. On the other side, the walls of their compatriots were met by West German inhabitants. The atmosphere of joy and happiness reigned.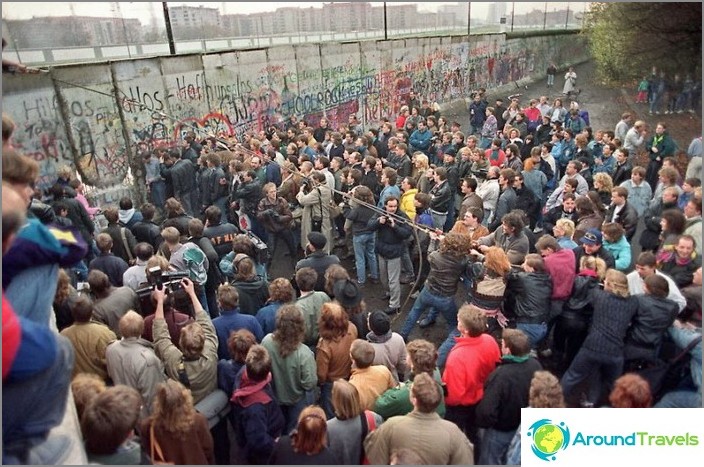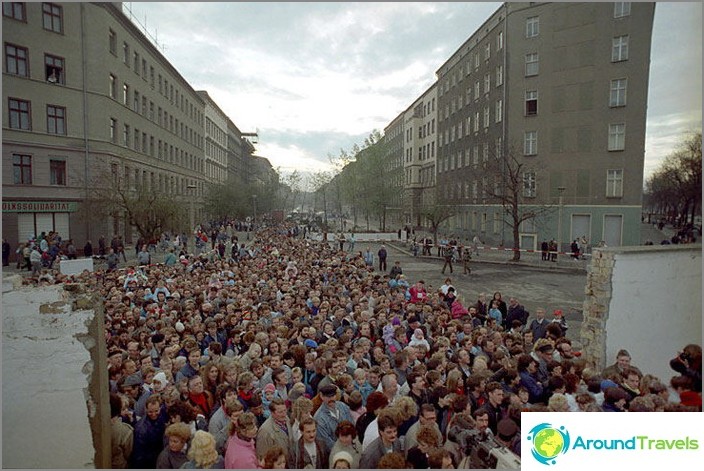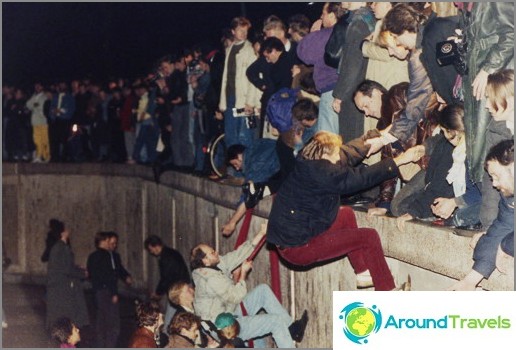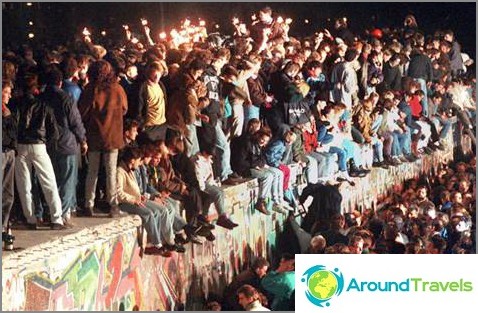 There is an opinion that when universal rejoicingpassed, residents of various Germanies began to feel a huge ideological gap between themselves. It is said that it is felt to this day, and East Berliners are still different from West Berliners. But we have not had a chance to check it yet. Now, sometimes, no, no, but a rumor slips that some Germans are convinced that living on the Berlin Wall was better off than it is now. Although, maybe, so they say those who generally believe that before and the sun was brighter, and the grass is greener, and life is better.
In any case, such a terrible phenomenon in historyit was, and its remains were still preserved in Berlin. And when you walk down the street and under your feet you see the marks where the Berlin Wall used to go, when you can touch its fragments, and you understand how much pain, excitement and fear this structure brought you begin to feel your involvement in this story.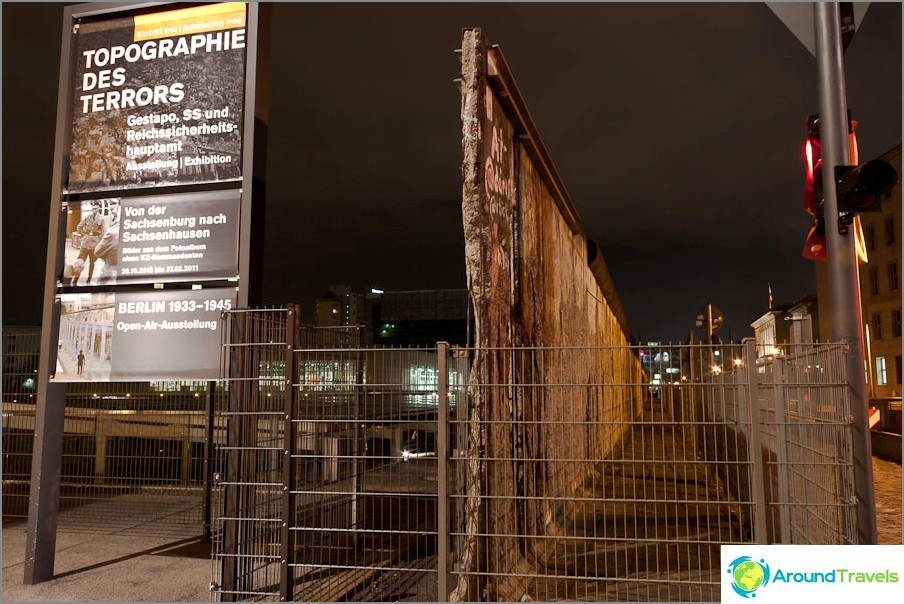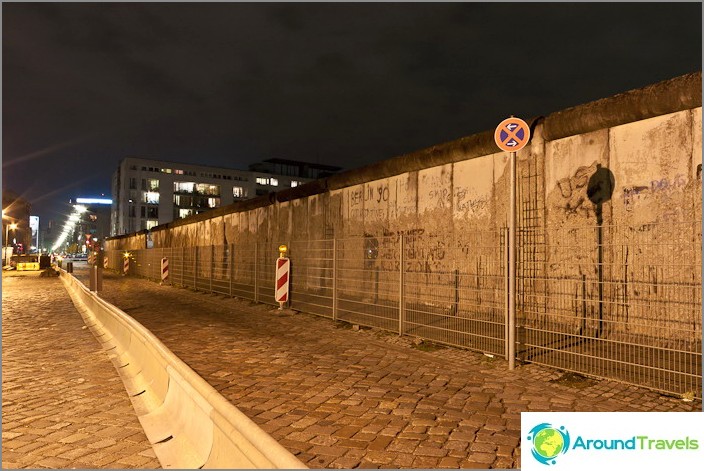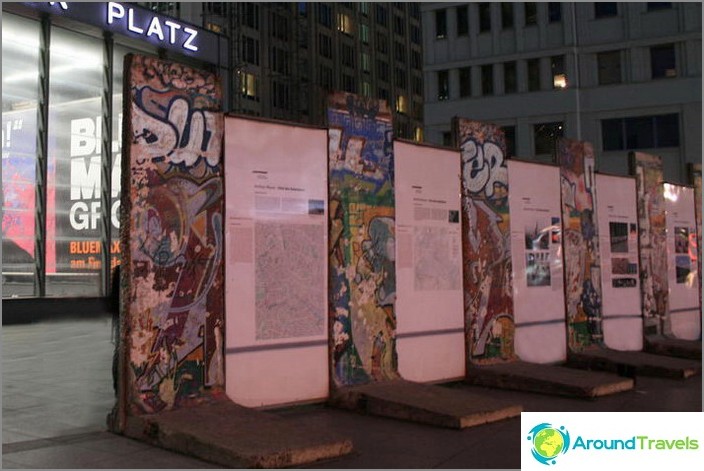 Life hacking 1 - how to buy a good insurance

Choosing insurance is now unrealistically difficult, so to help all travelers, I compile a rating. To do this, I constantly monitor forums, study insurance contracts and use insurance by myself.

Life hacking 2 - how to find a hotel 20% cheaper

First, choose a hotel on Booking. They have a good offer base, but the prices are NOT the best! The same hotel can often be found 20% cheaper in other systems through the RoomGuru service.

Discount hotels