The cave in Chiang Dao was not so bigas i expected. More precisely, the cave can be a big one, but you only see a small part of it if you go with a guide. Without it, you can also walk, but at your own risk and risk, and ideally at least have a card, because you saw all sorts of different branches there, it's really confusing. On the other hand, why is it necessary, because you can get an idea, and look at all kinds of stalactites in the beaten places. But I am not a speleologist and not a very big fan of caves, so the standard route is enough for me.
The content of the article
Temple territory
The cave is located near the temple Wat Chiang Dao. The territory is small, but it is quite beautiful, be sure to look like. Behind the modern temple in the Gzhel style, two stupas stick out and there are several Buddha statues in niches among the stones and the jungle. These are probably the remains of an old temple. Looks entertaining, straight piece of a lost world.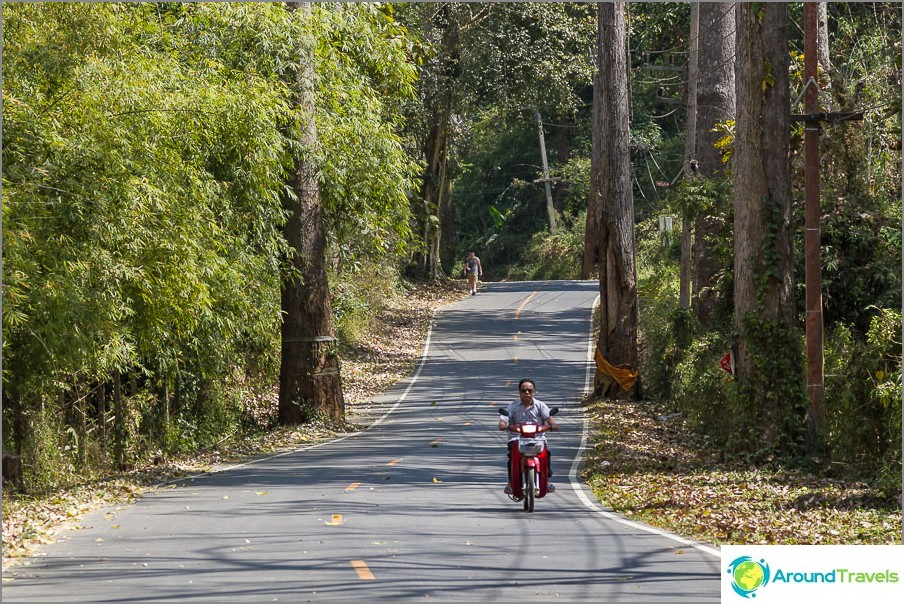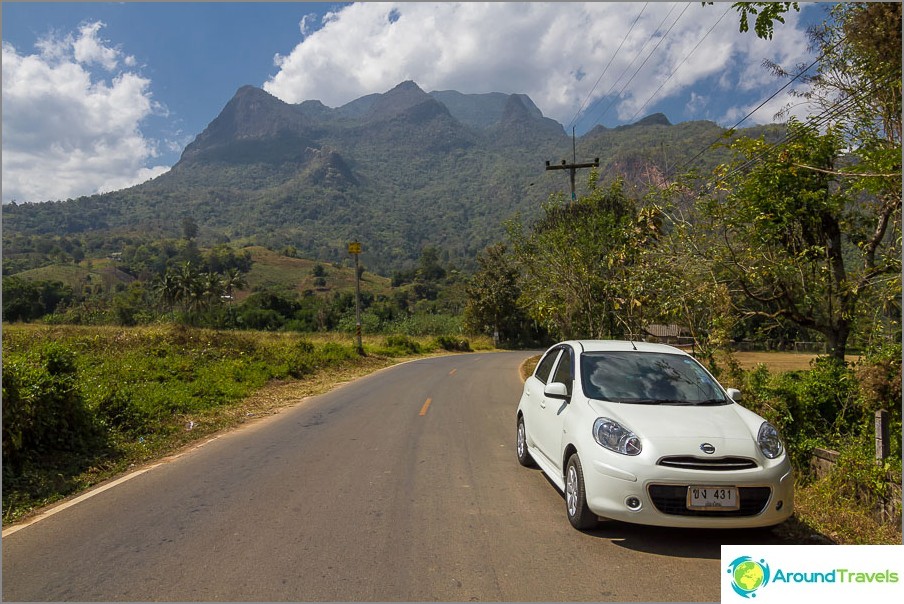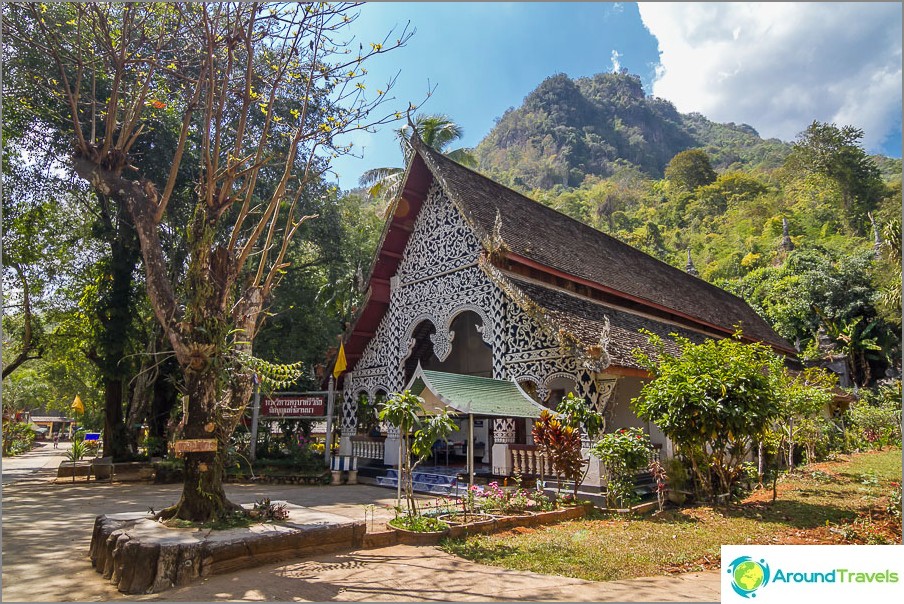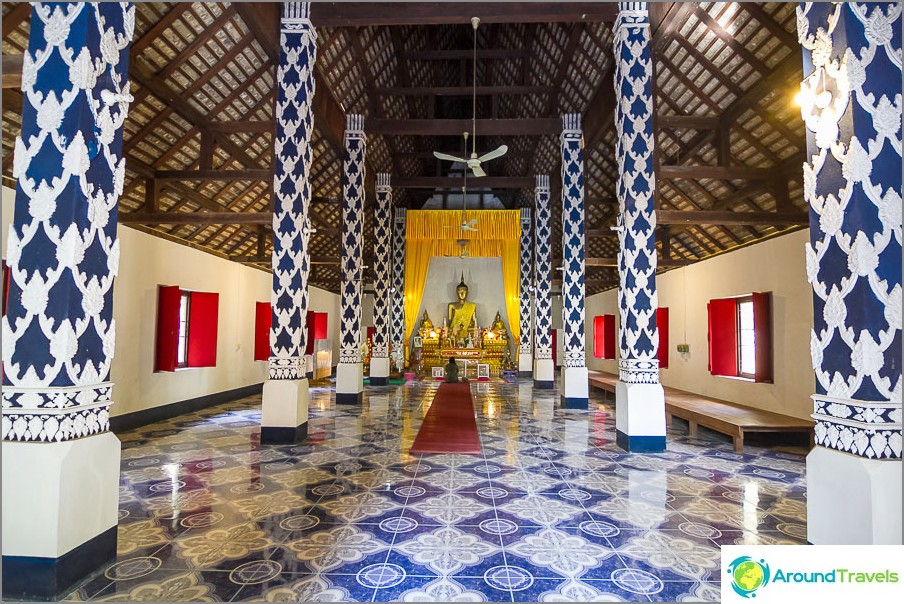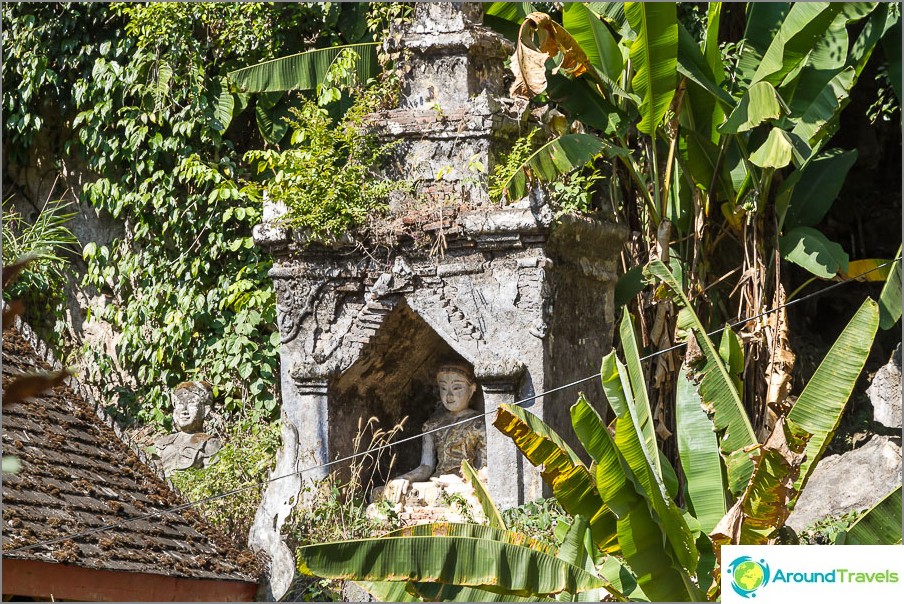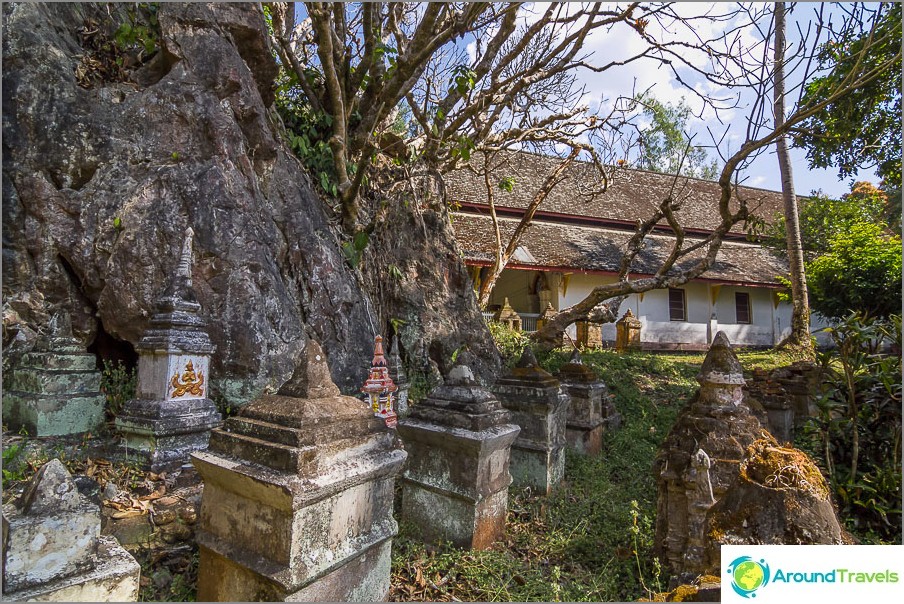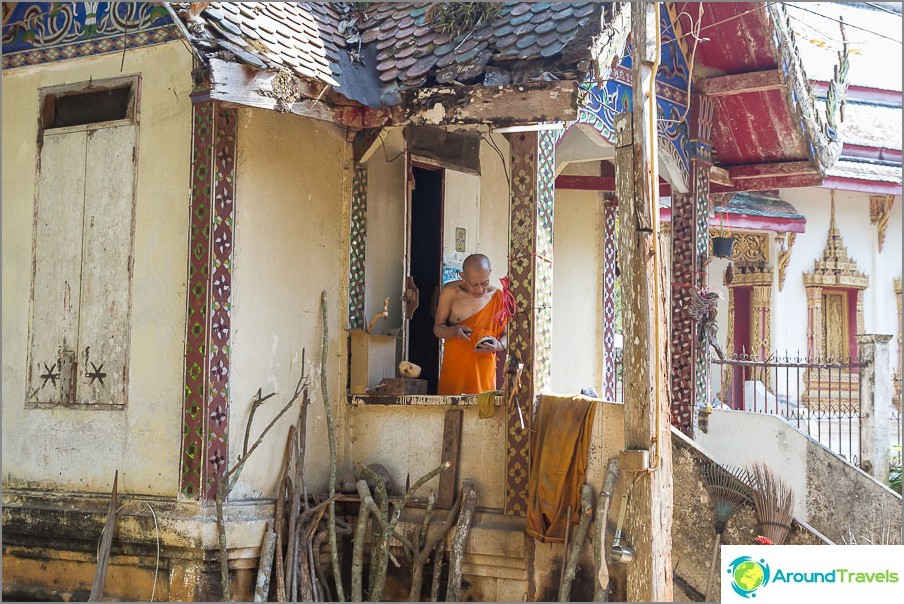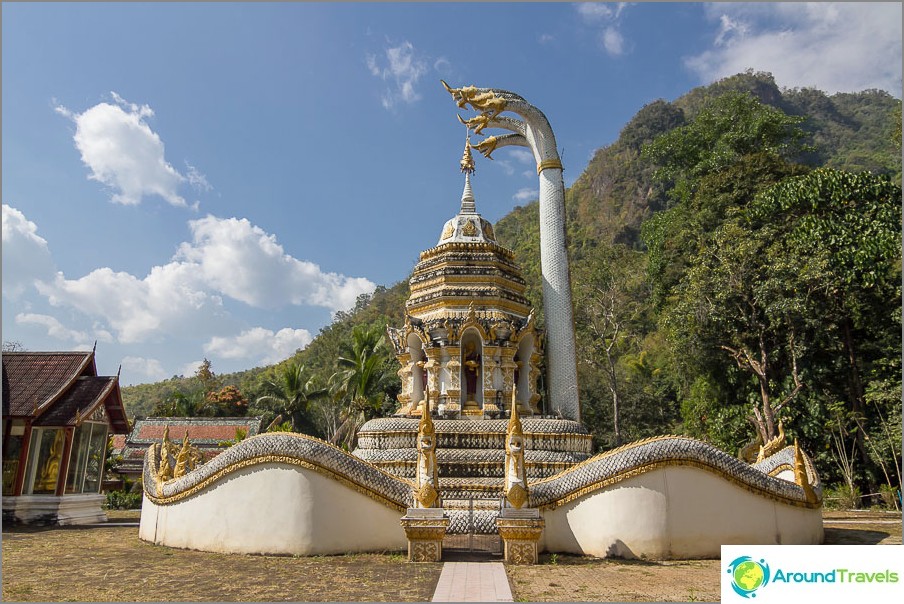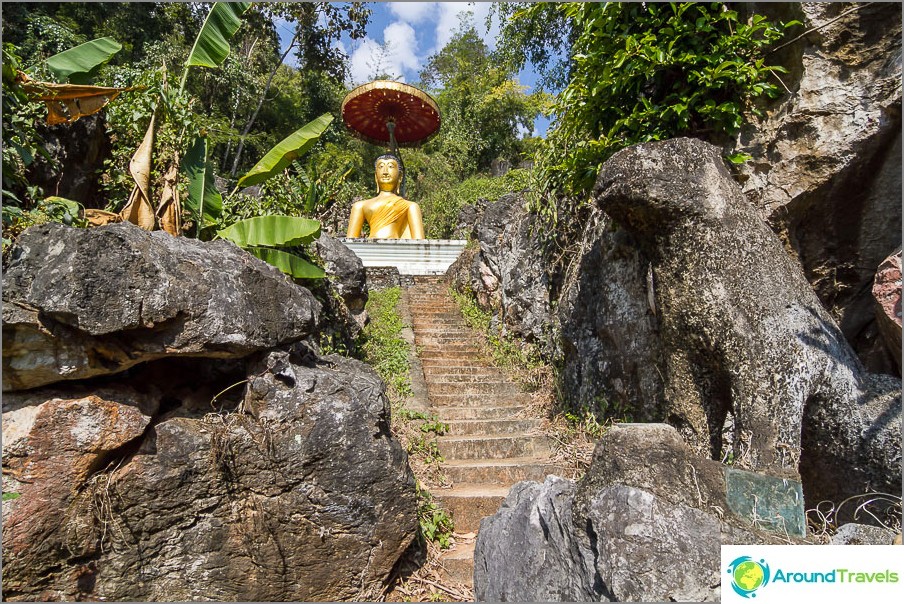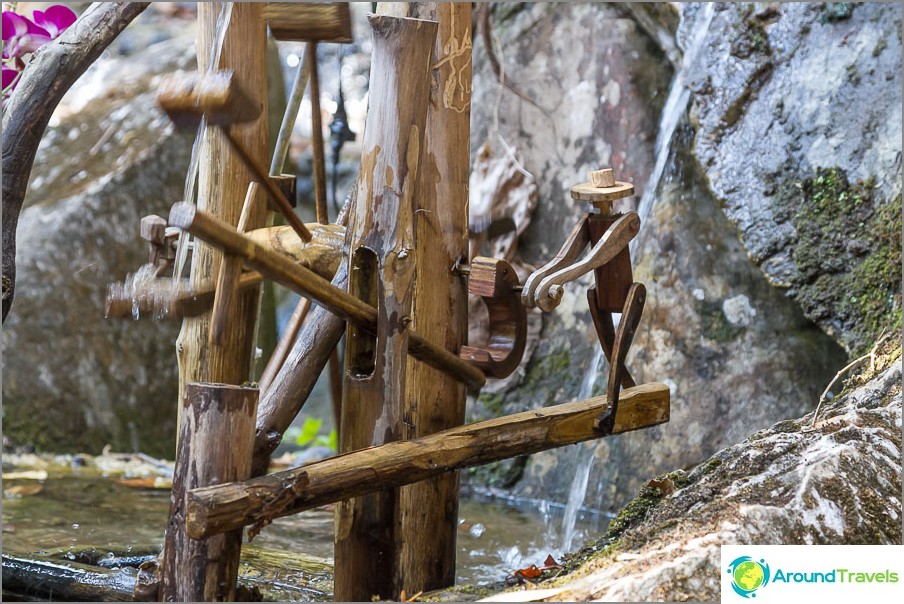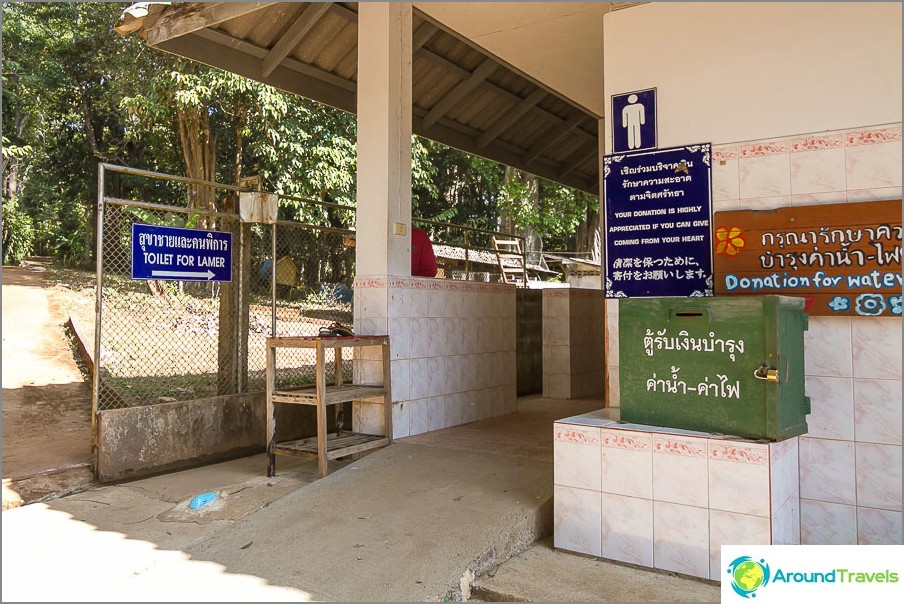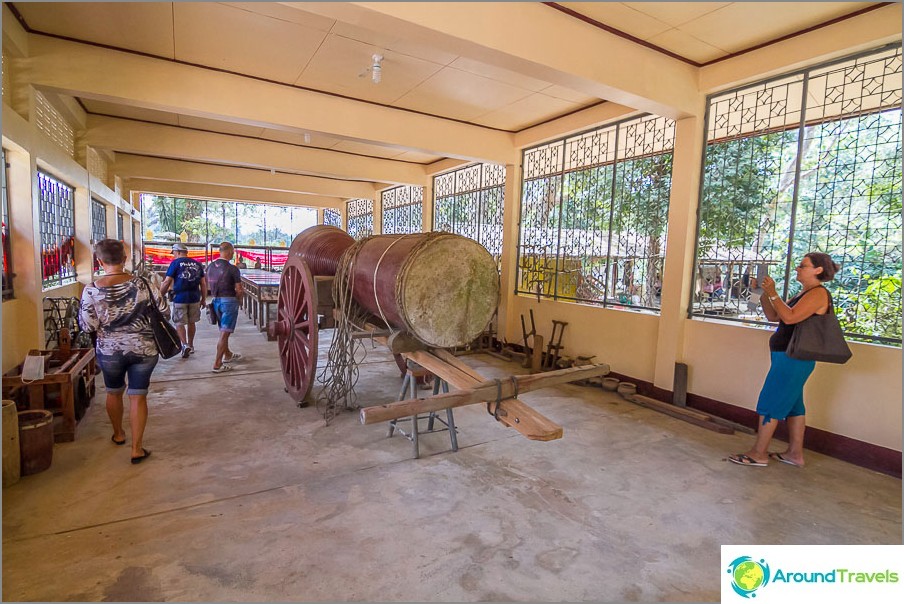 Near the cave entrance there is a pond with crystalclear blue water. This is rarely seen, usually the ponds in the temples are muddy and dirty. But here the mountains and the water flows from the mountains, flowing. Naturally, well-fed catfish are found in the pond, which can be fed.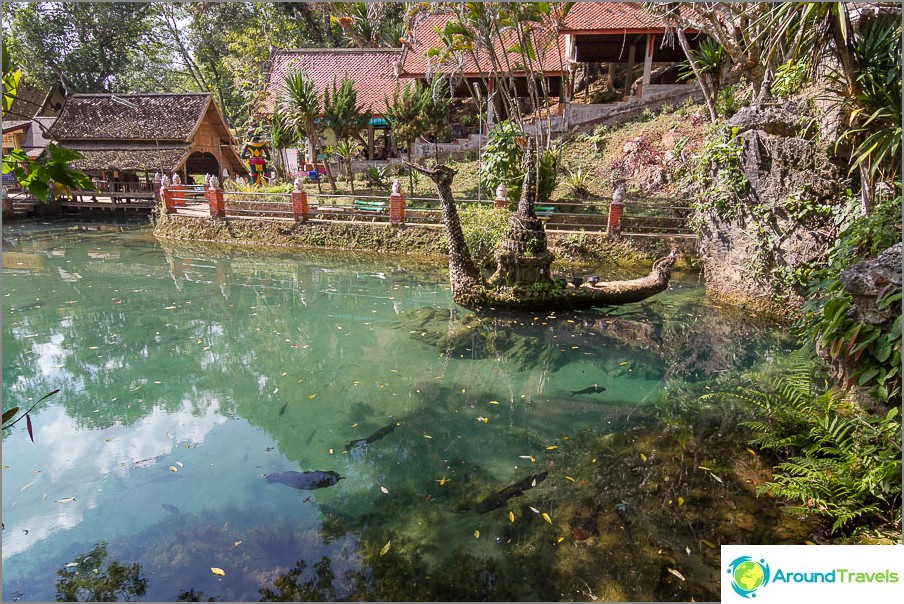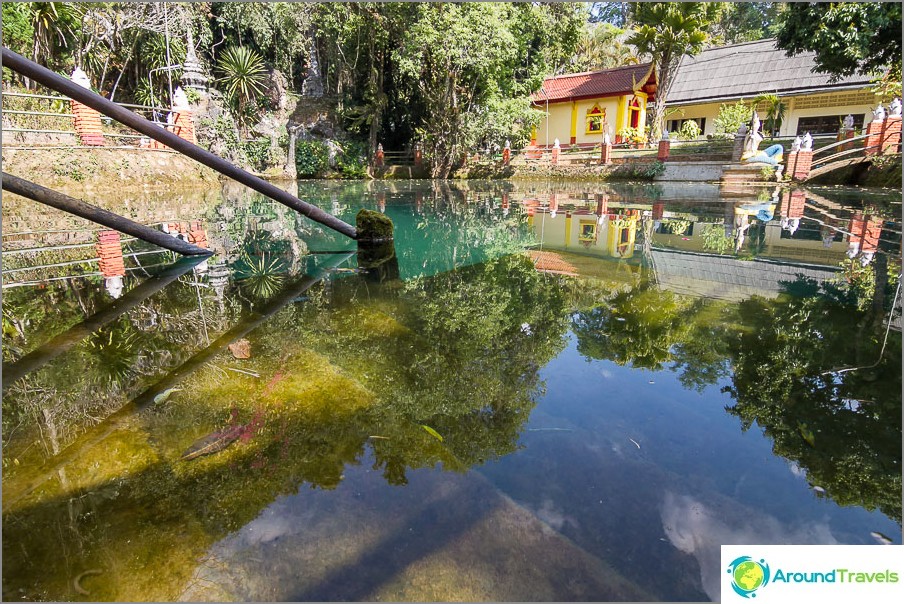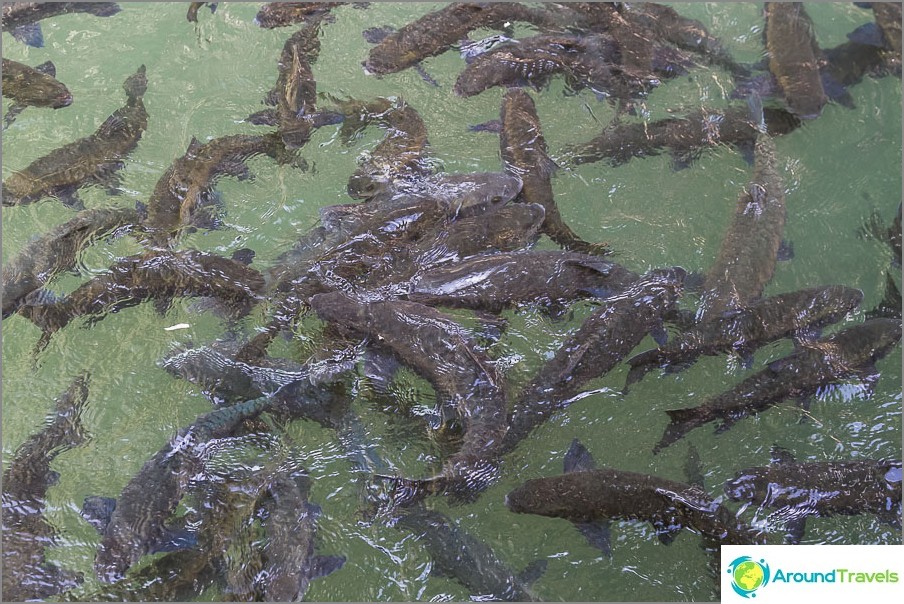 Chiang Dao Cave - Chiang Dao Cave
The cave is one, but there are many halls in it (Lablaecave, Crystal cave, Reclining Buddha cave). Some of them are lit, some are not. Accordingly, the illuminated part can be safely passed independently, the more it is dead-end, there and back. Well, more precisely, not a dead end, the move goes further, just the light ends in the hall with the reclining Buddha. To save money, you can finish it and don't take a guide, because I don't say that the non-illuminated part is really special.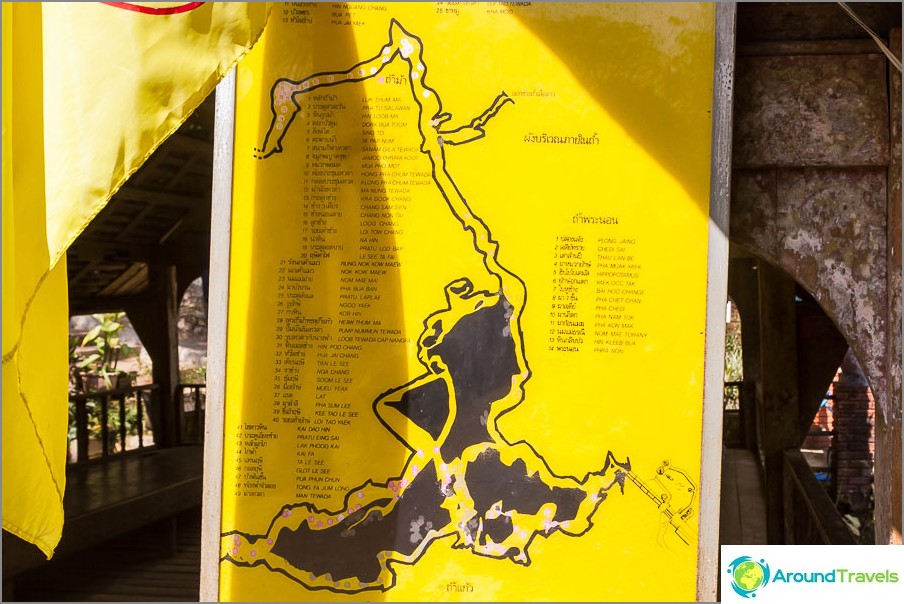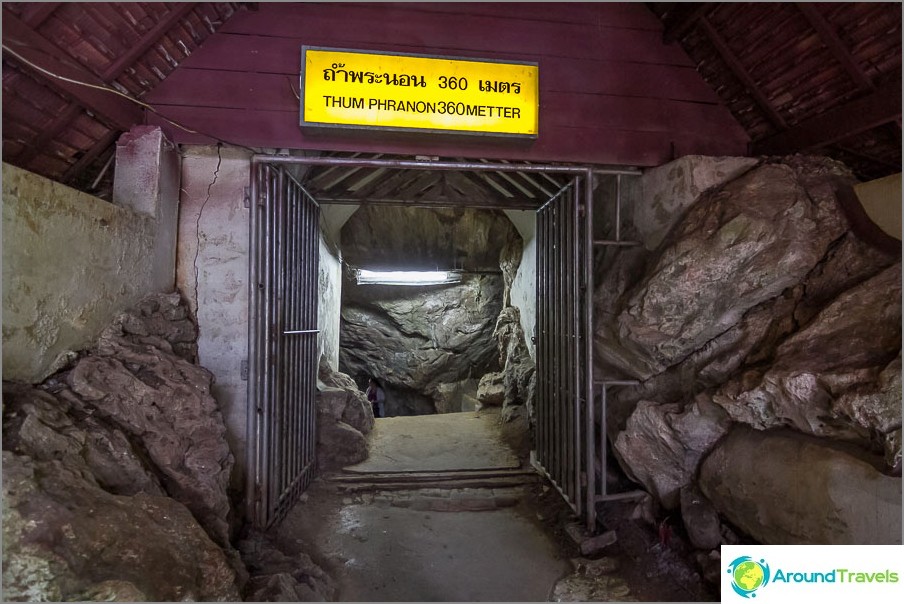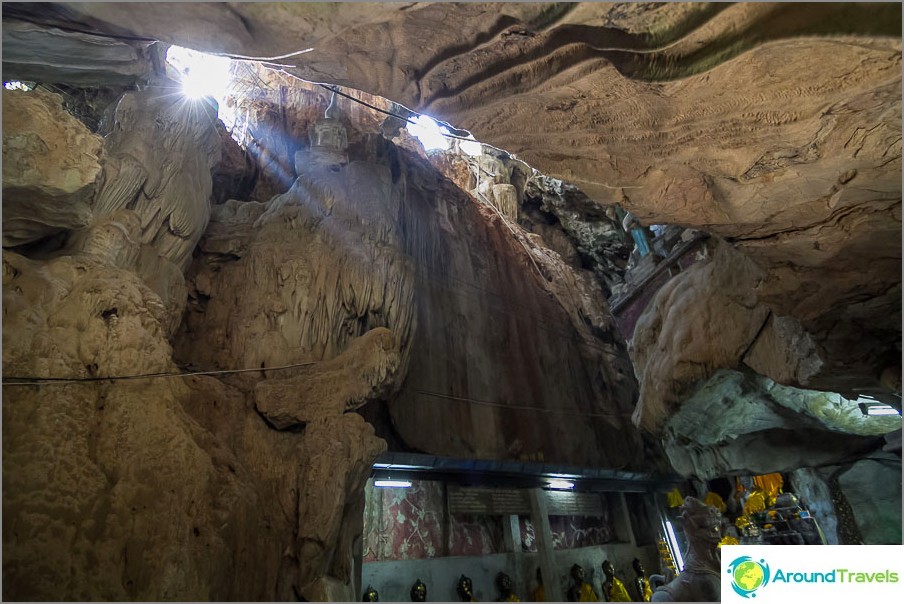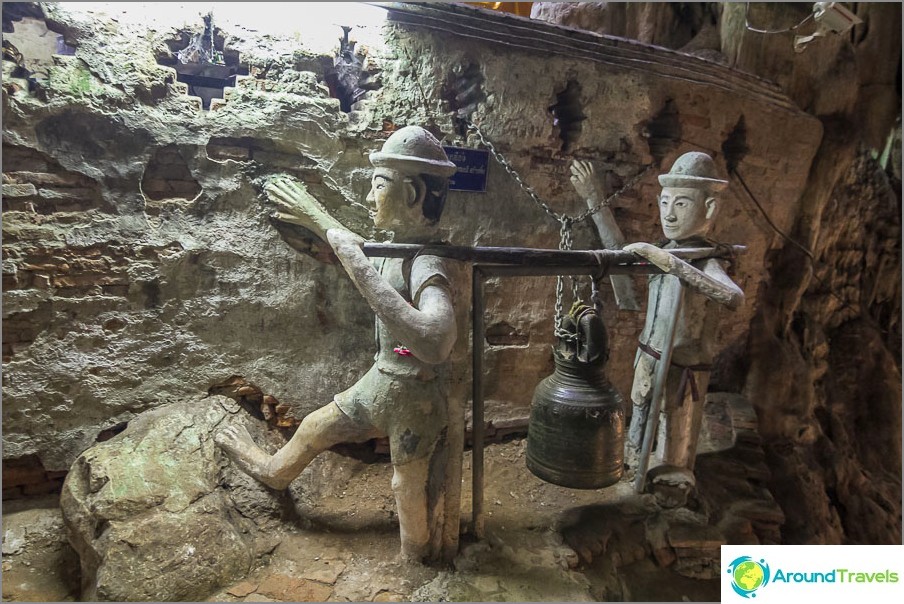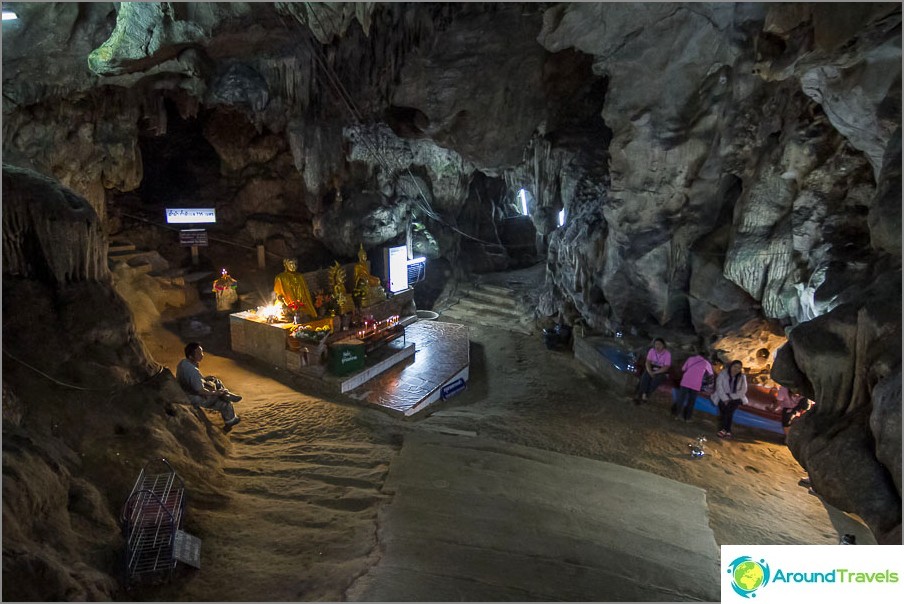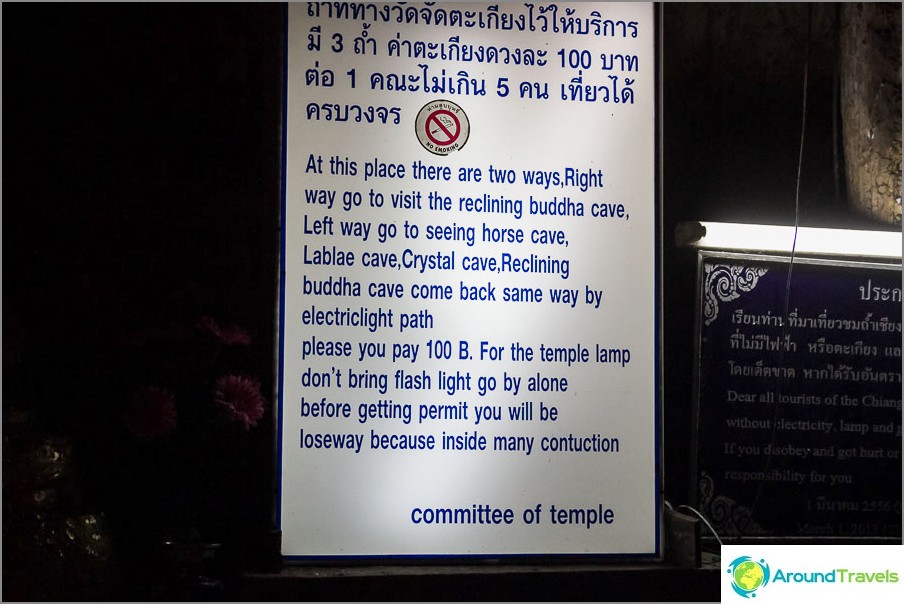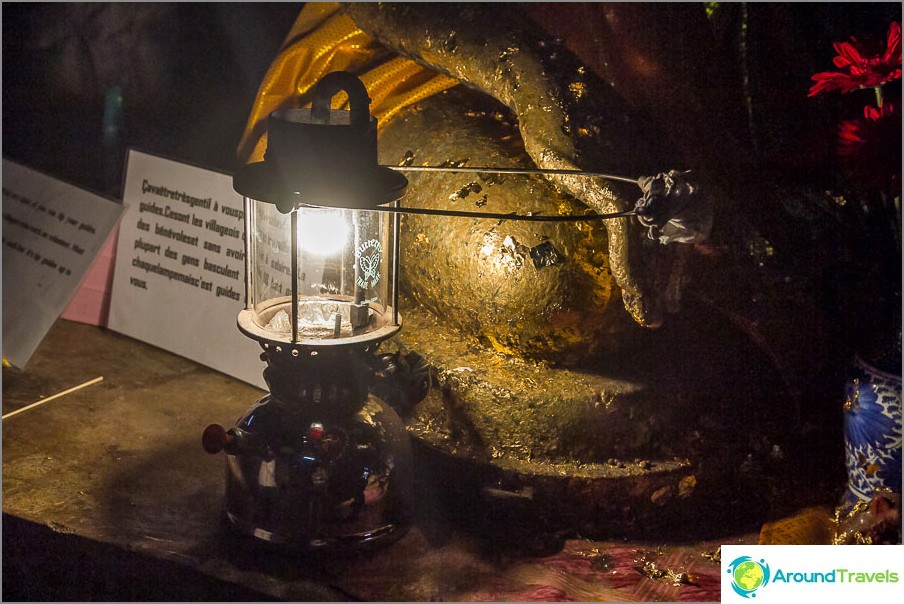 The guide takes you about 30 minutes and it dependshow long you will stick at this or that stalactite, trying to photograph it. That is, in 15 minutes you can go, there is a very small distance. There are no difficult places on this route, there is no need to crawl anywhere, the maximum is to go through squatting, that is, you do not get dirty. And still warm clothes are not needed, this is some kind of "wrong" cave, in it is a little cooler than on the street. And then I'm used to it, which is usually about 4-10 degrees inside. In addition, kerosene (guide with the lamp goes) heats well, too, straight, the stove is real. Next to the guide, if you go, you will be all wet.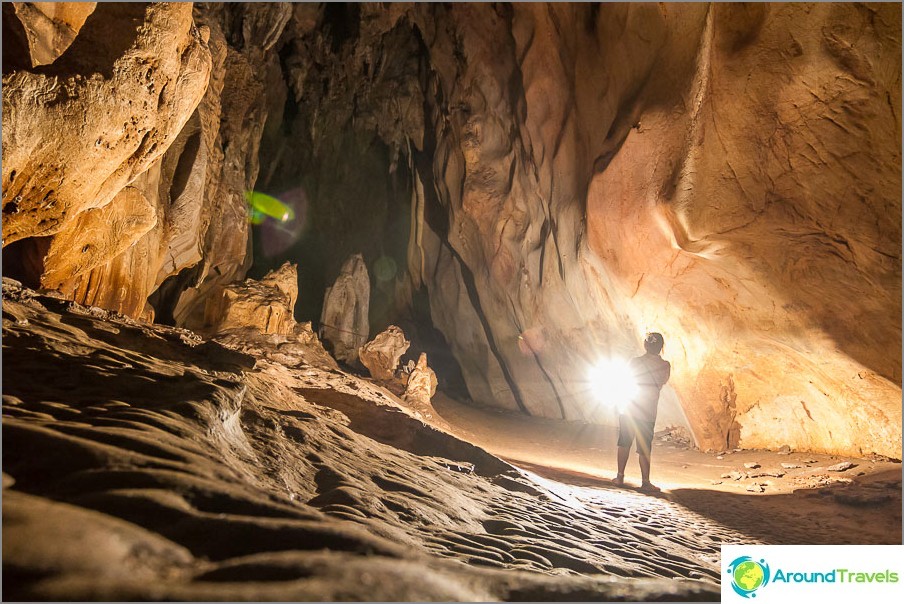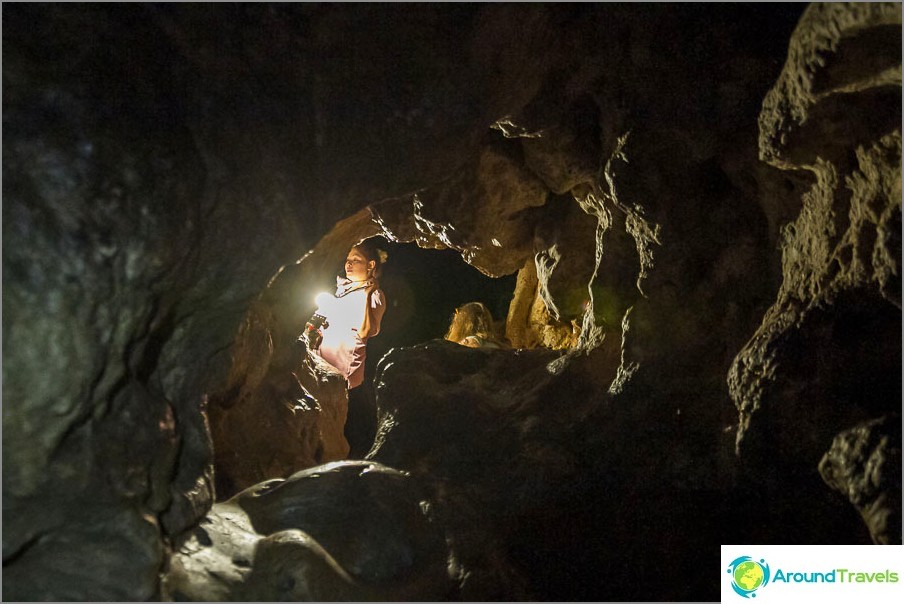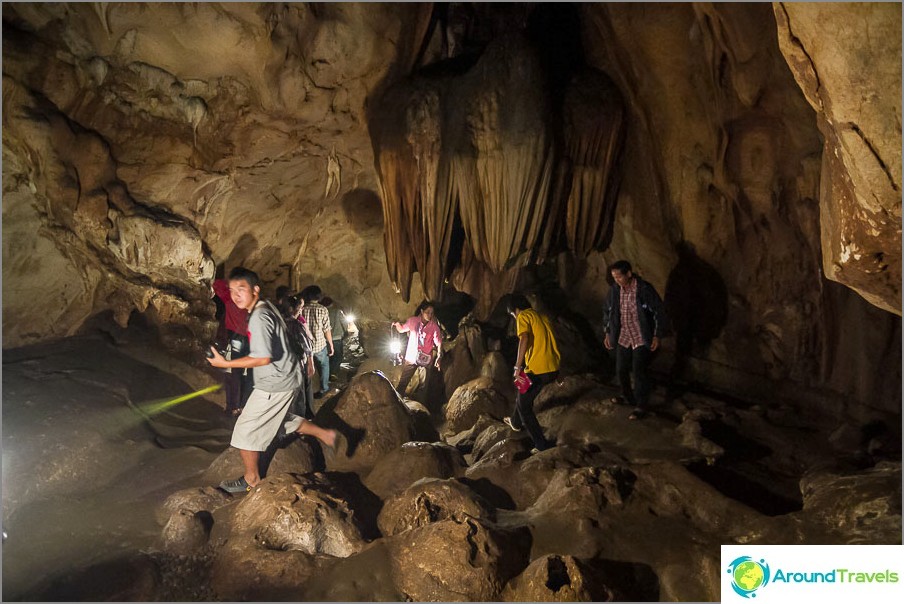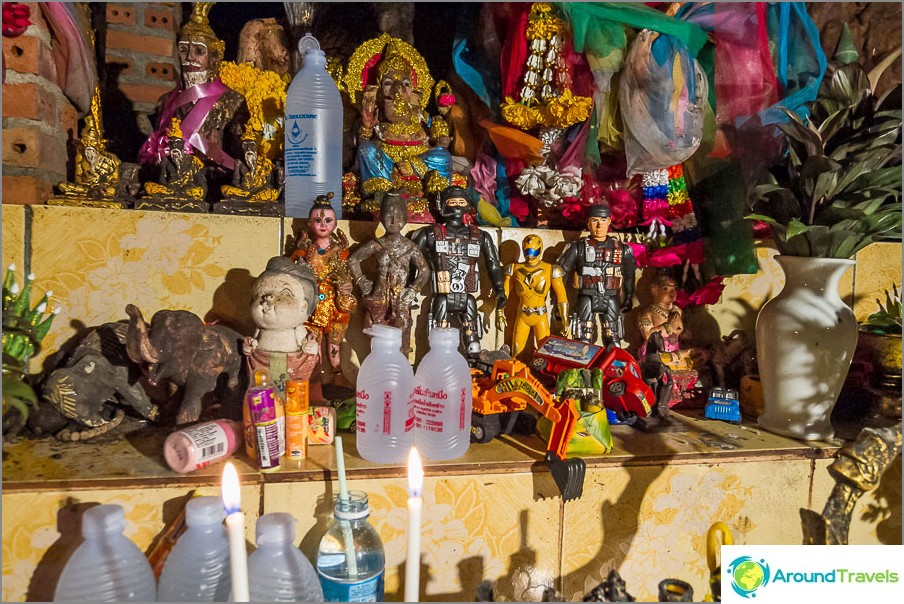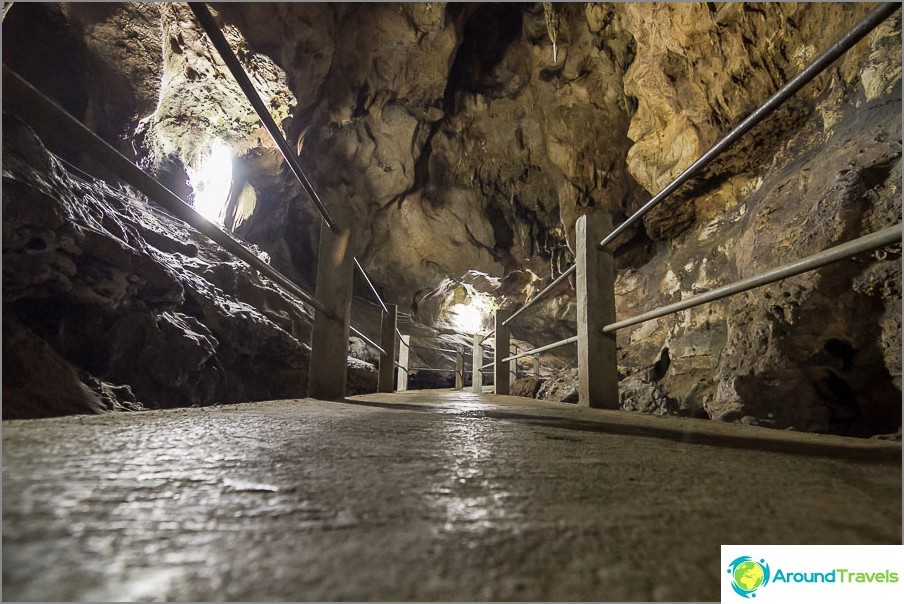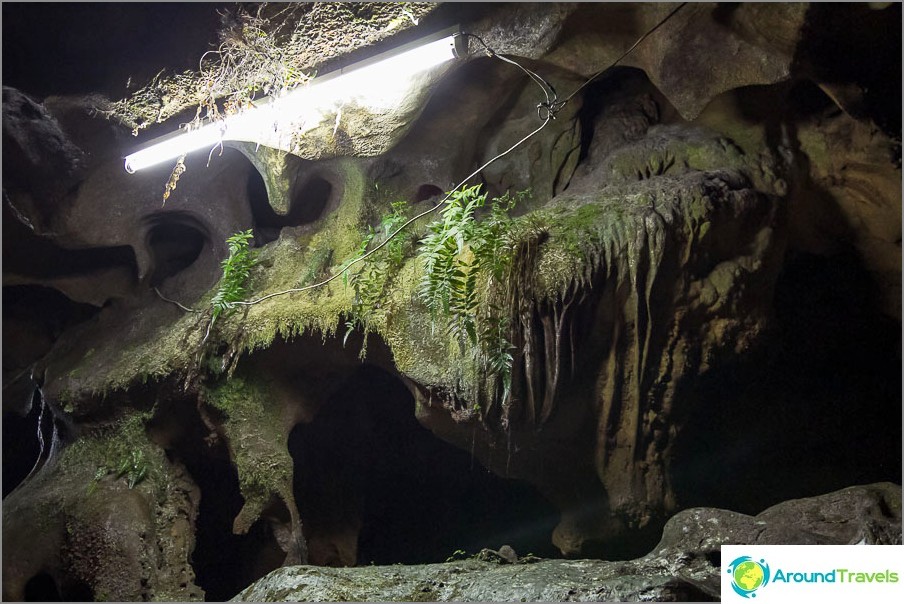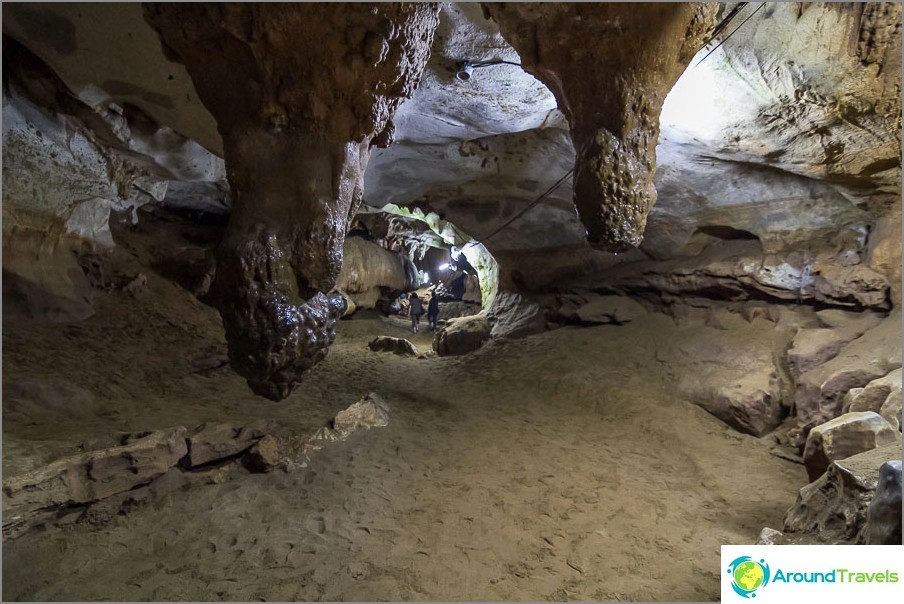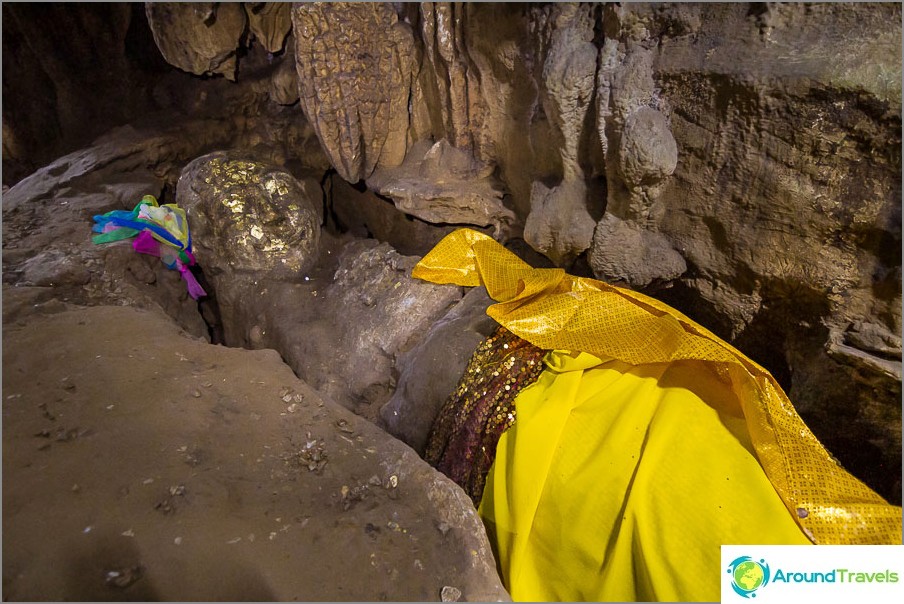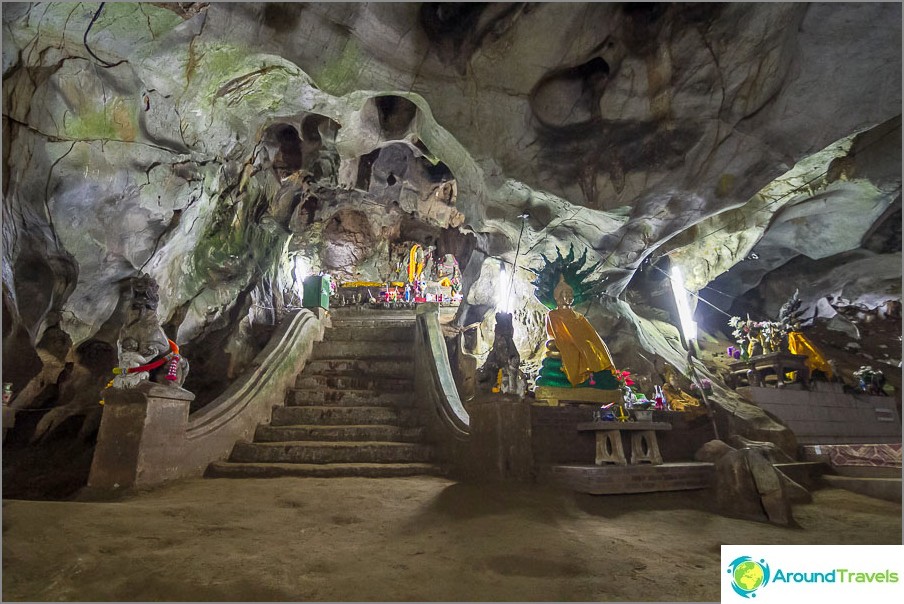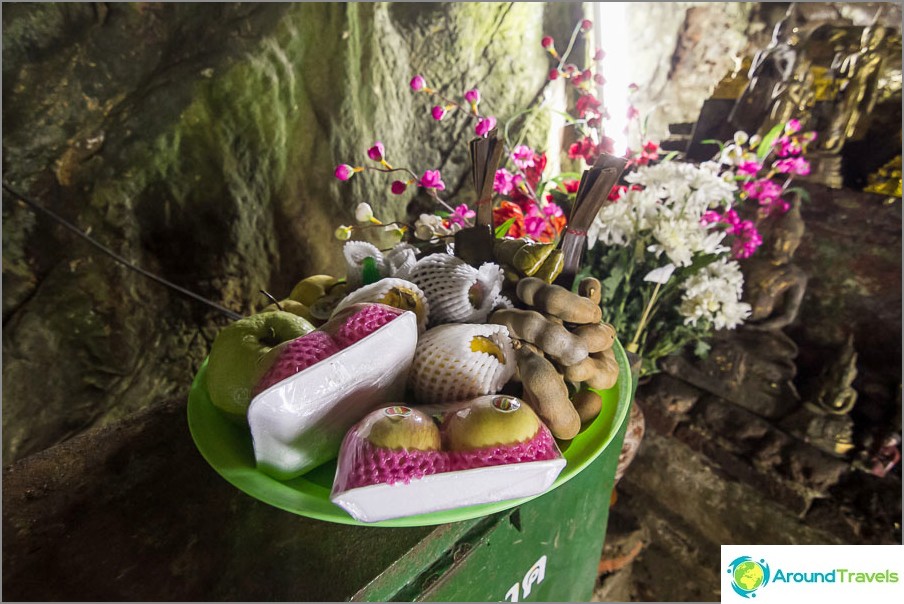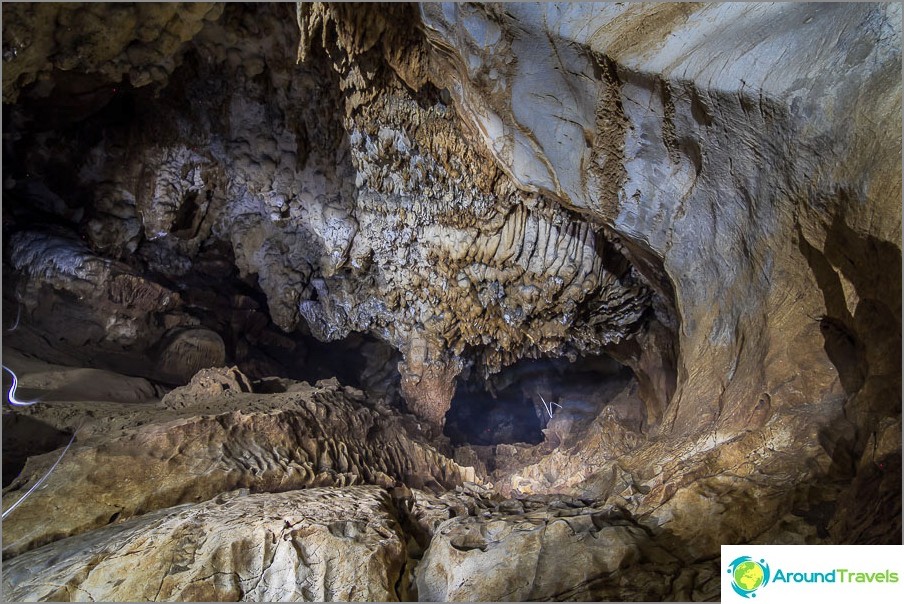 By the way, almost all the formations on the walls (nodules and stalactites) have names associated with elephants, or the guides do not know the other words, or the discoverer's imagination was not very rich.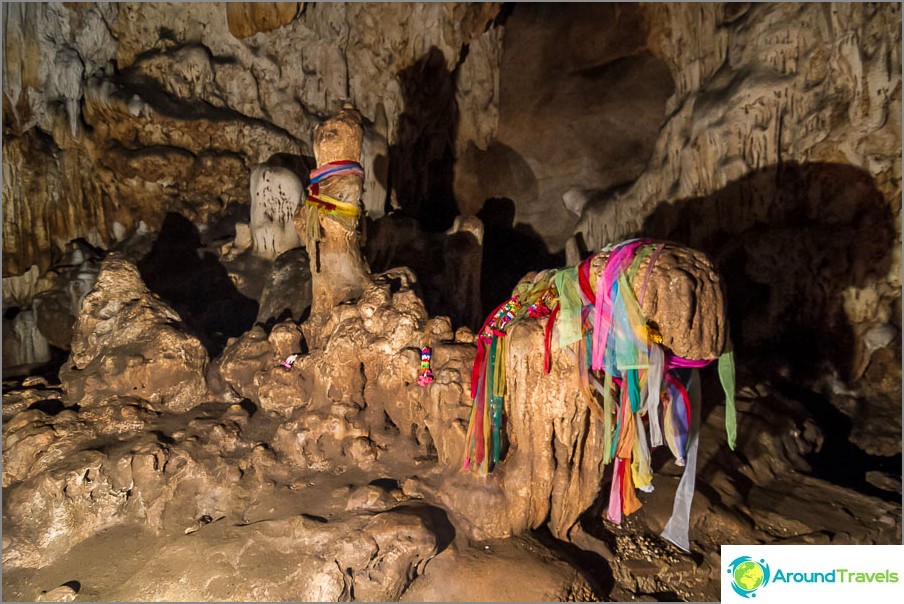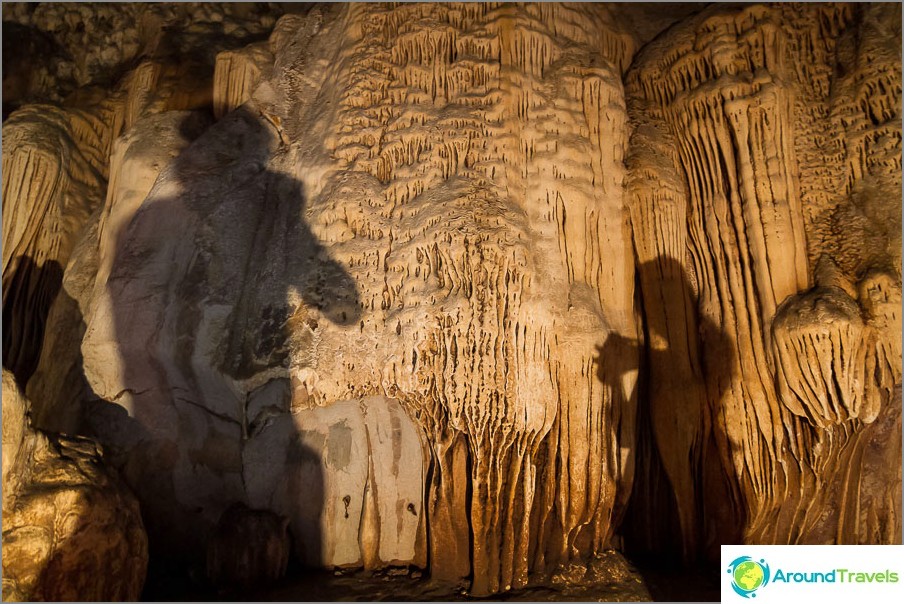 Information to visit
The entrance to the cave is 40 baht. Guide service 100 baht, kerosene lamp 100 baht, a total of 200 baht per guide is obtained.
Is it possible to take kerosene without guide, or guide withoutkerosene, I do not know. But kerosene is really useful thing, it lights up whether you are healthy. I had with me a very good headlamp flashlight, so it is just zilch compared to this lamp. In principle, 200 baht a bit, especially if divided into 2-3 people.
Guides sit inside, not outside, as you walk into the first hall, there is literally 50 meters from the entrance. So it's not necessary to look for them on the street, as I initially tried.
And if you suddenly decide to spend the night, you canstop, as in Chiang Dao itself near the cave, and on the highway, for example, already near Fang. I spent the night in Chiang Dao, here in the bungalow hotel Chaing Dao Hut (here is my review), it is inexpensive and very simple. If you need something better, then consider Chiang Dao RoundhousesHe is very close to the cave. In it, by the way, quite interesting bungalows, look at the pictures. Or, Baan Din Chiang DaoIt is similar to the previous one, but far away.
I recommend to book hotels in advance. I decided to check on the day of arrival what else was available in the area, and a lot was already booked. Honestly, I was surprised, did not know that the place is so popular. It is easiest to search for hotels through RoomGuru, it will show hotels from all booking systems, but it often happens that this or that hotel is only in Agoda, or only in Bucking, and prices differ.
On the map
Getting on your own transport is not difficult. It is literally an hour and a half to go from Chiang Mai, a distance of about 70 km. It's quite real in one day to pack (back and forth) and there's still time left. As an option, after the cave go a little further to hot springs in fang.
A visit to the cave and the territory takes about 2 hours, but you can run around in 30 minutes, so if you go in the morning, then you can catch the sources.
Chiang Dao District
Chiang Dao District:


Life hacking 1 - how to buy a good insurance

Choosing insurance is now unrealistically difficult, so to help all travelers, I compile a rating. To do this, I constantly monitor forums, study insurance contracts and use insurance by myself.

Life hacking 2 - how to find a hotel 20% cheaper

First, choose a hotel on Booking. They have a good offer base, but the prices are NOT the best! The same hotel can often be found 20% cheaper in other systems through the RoomGuru service.

Discount hotels