The road to Chiang Saen was much more colorful andricher landscapes than the road from Chiang Mai to Bangkok. From the bus window, we observed mountainous terrain, a little reminiscent of Caucasian places in the Gelendzhik region, impassable jungle, with trees tangled in lianas, floodplain fields and strips of bright orange clay along the road.
Chiang Saen is located in the very north of Thailand, near the borders of Laos and Burma, on the banks of the sacred Mekong River. There is a place called Golden Trianglewhere the borders of all three countries meet at one point, and from where one can see them. There are excursions, but we went on bicycles.
The content of the article
Walking along Chiang Saen
Our impressions
We arrived in Chiang Saen rather not for the sake of the Goldentriangle, but in order to just wander around the city. Although it is difficult to call it a city, rather a town. Quiet, pleasant, calm, with little traffic, where life is slow and unhurried.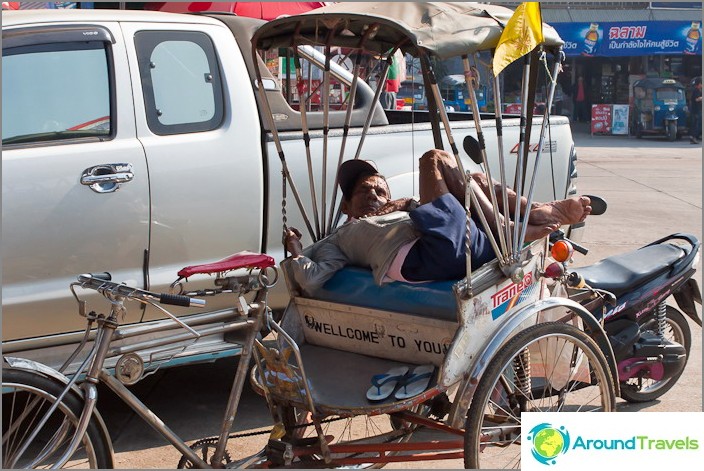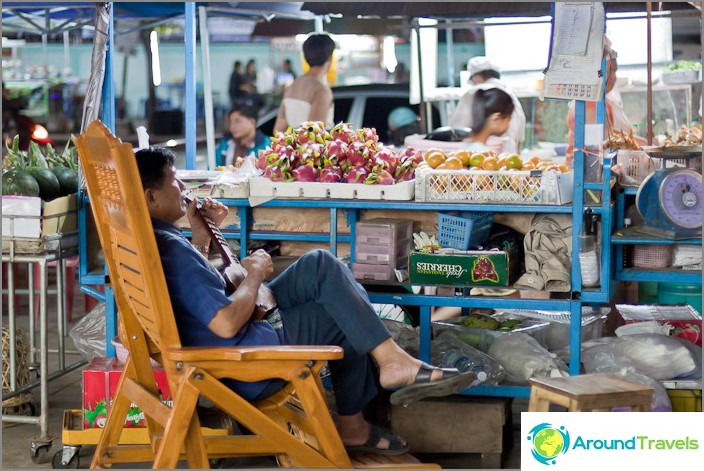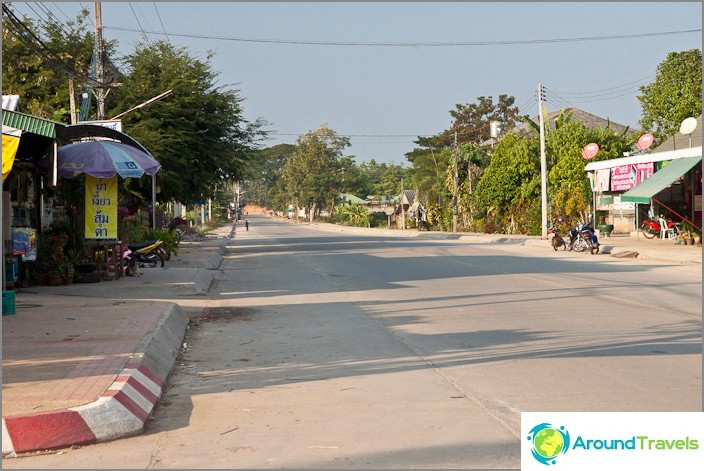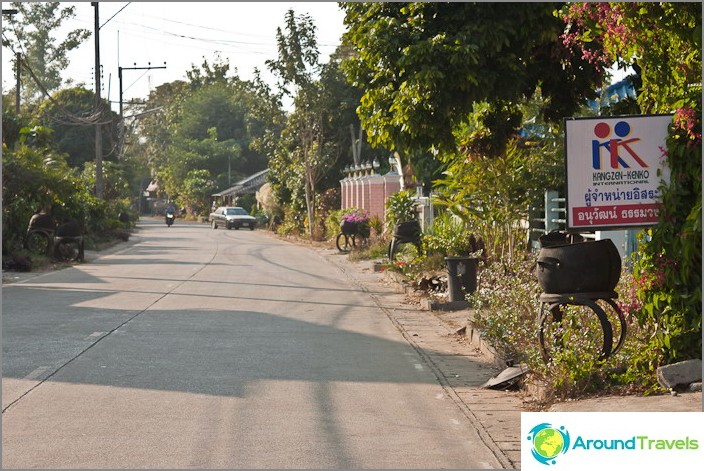 Moreover, not only moving elements are fewroad, but there are sidewalks! That is why the town, where 1.5 pedestrians, sidewalks? But what a pleasure to walk the streets. The first thought was that it would be nice to live here, especially after Noisy and dirty Chiang Mai. We even found a house here by chance for 1500 baht inmonth, there really is nothing inside, except the bed, but the prices are encouraging. Perhaps we will implement it next winter, since the second part of wintering this year, we still want to go to the sea.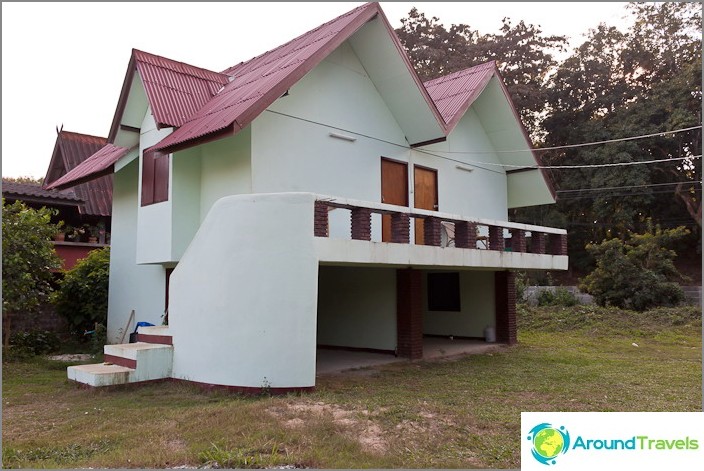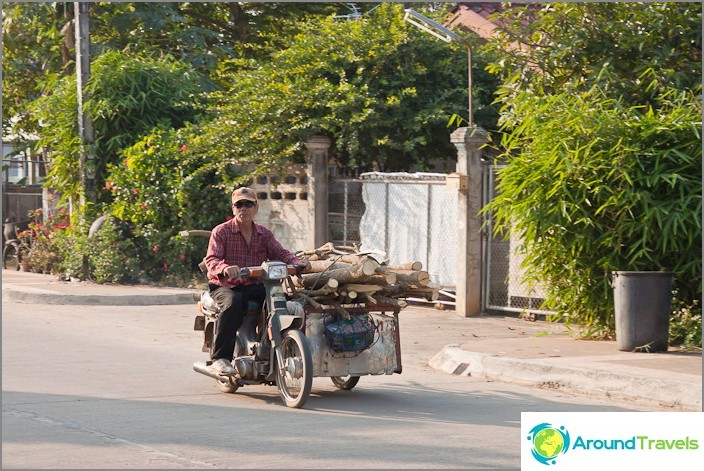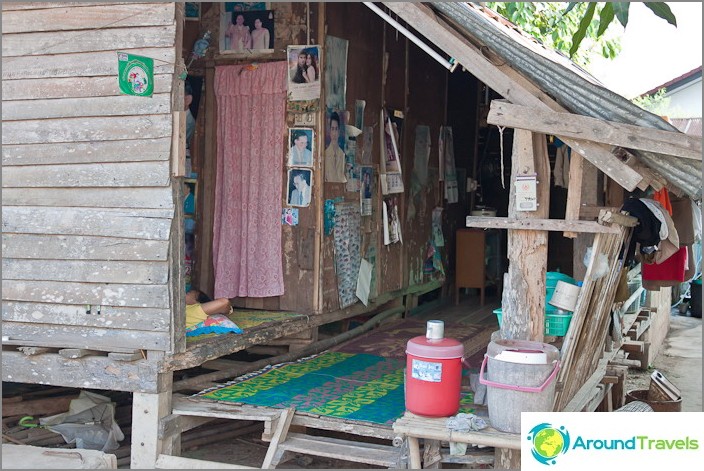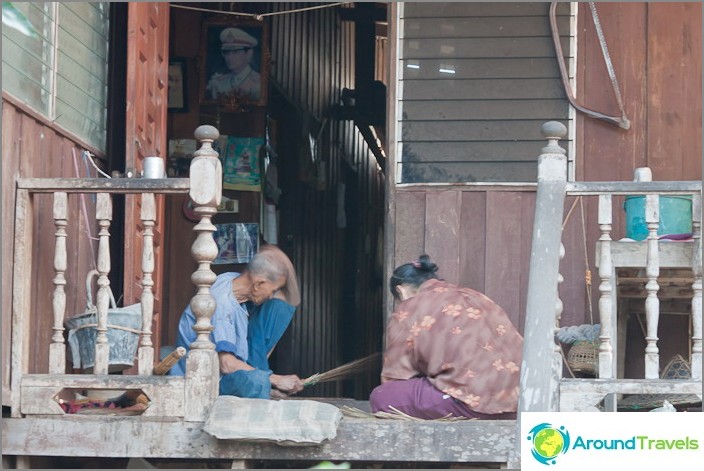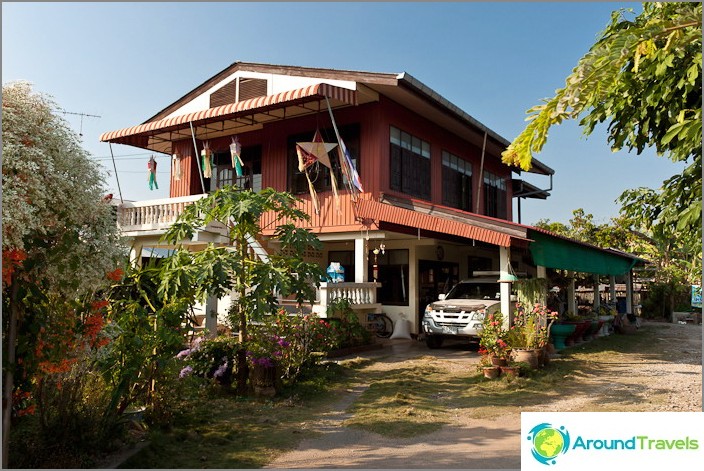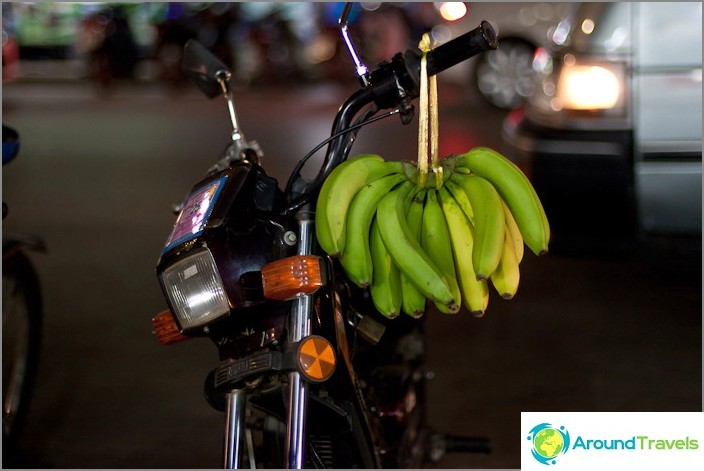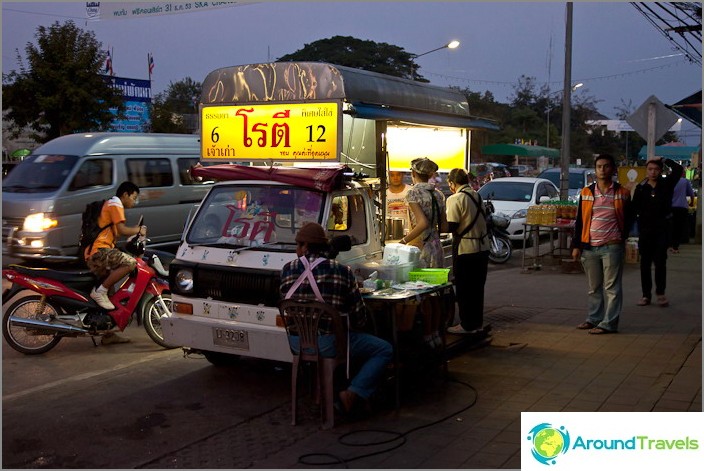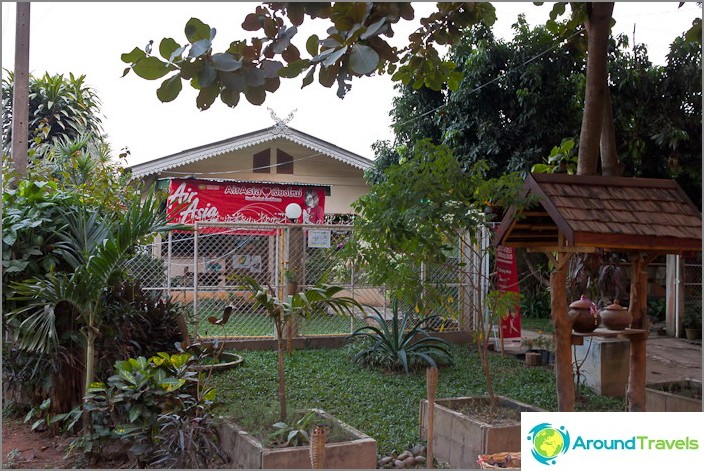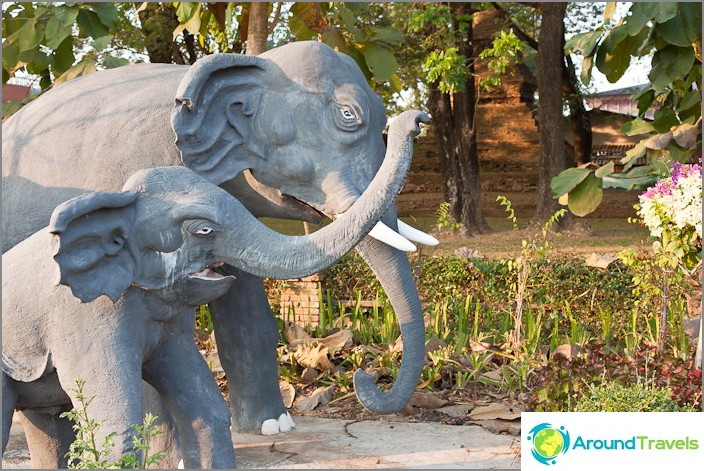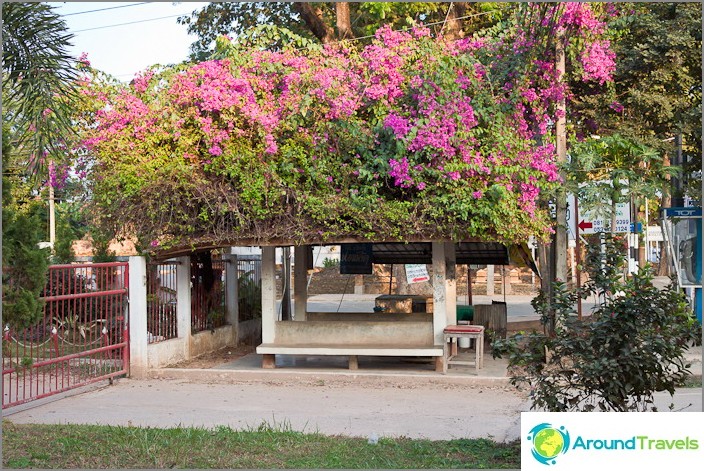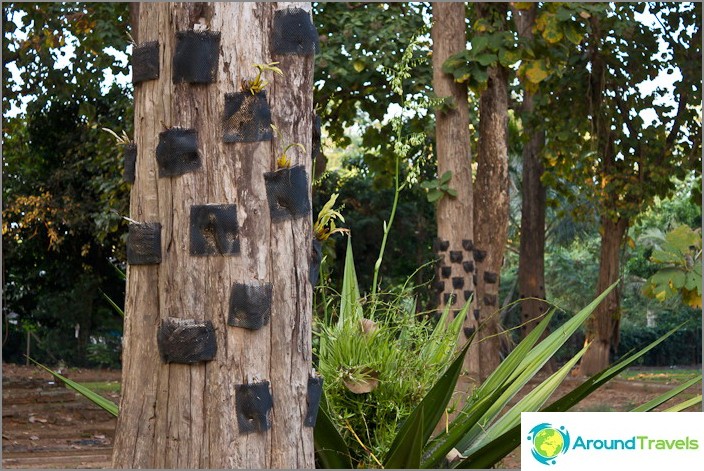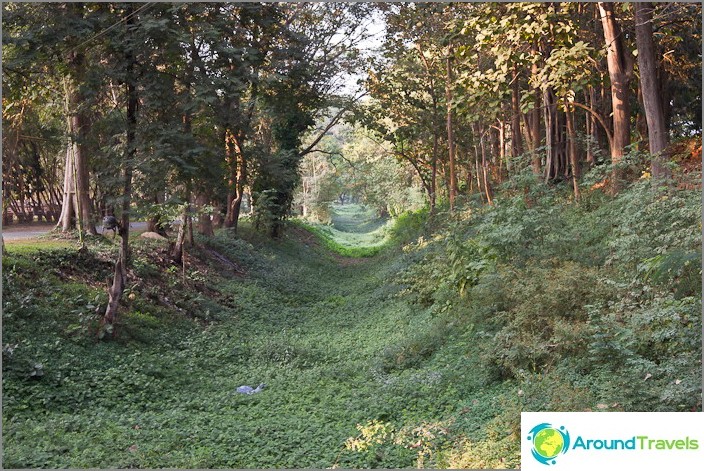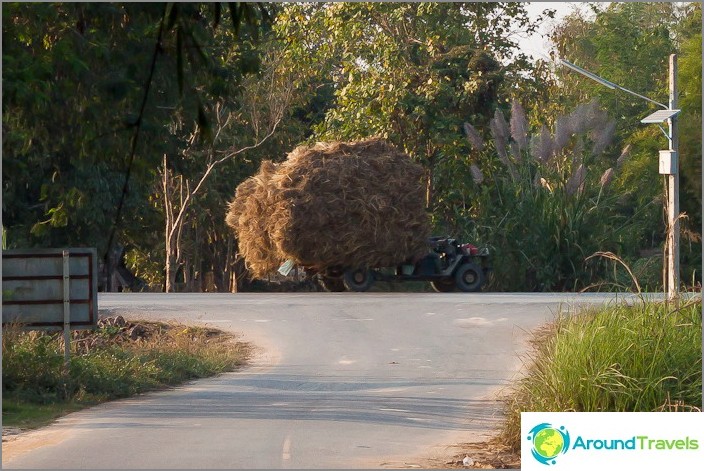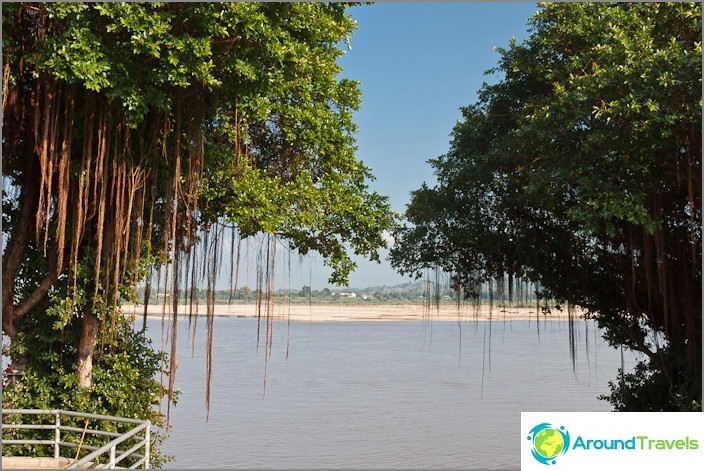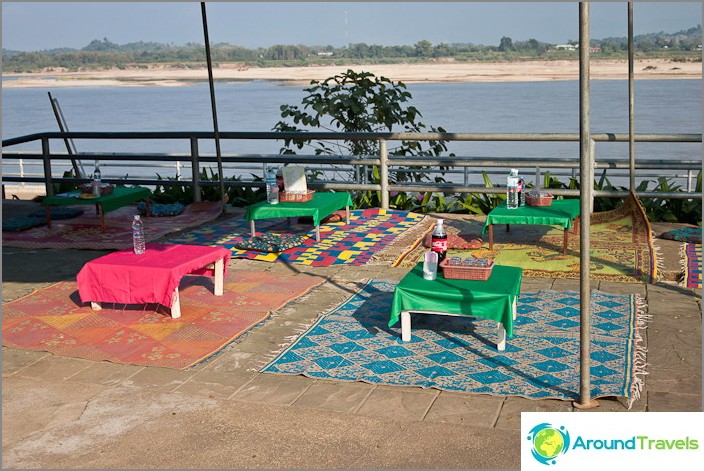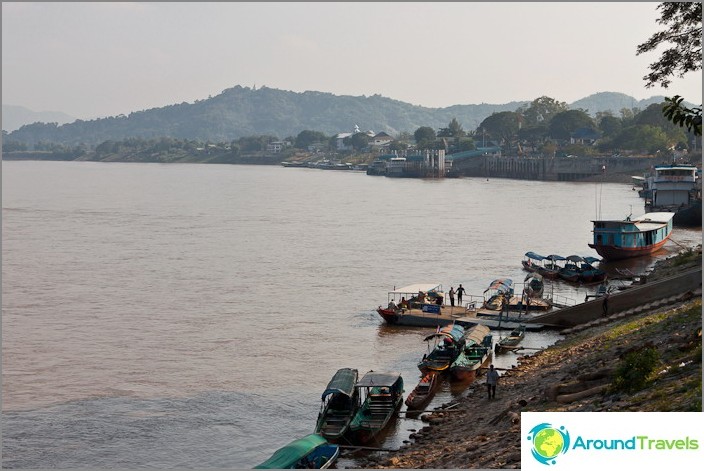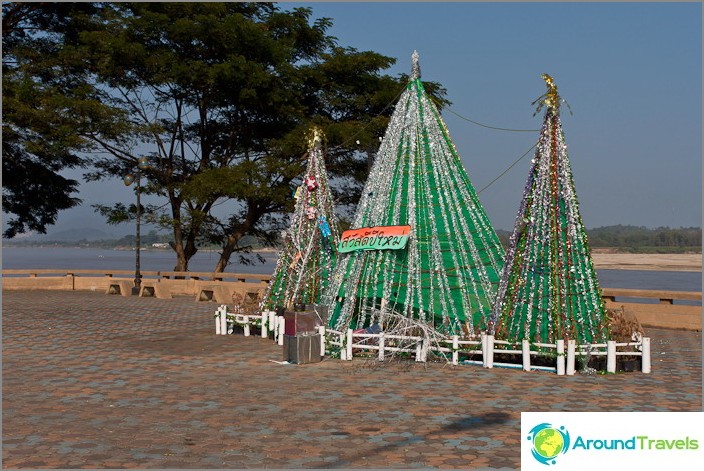 Chiang Saen is an ancient city, it is about 1.5 thousand years old. This is felt by a large number of old dilapidated wool (Wat - temple), occurring at every step. Some are still with Buddha figures, and some of them are left only with brick platforms, chosen by our smaller brothers. Energy is also appropriate - pacifying-relaxation. Probably, it also left its mark on our impressions - we have a weakness for antiquities and for places of power.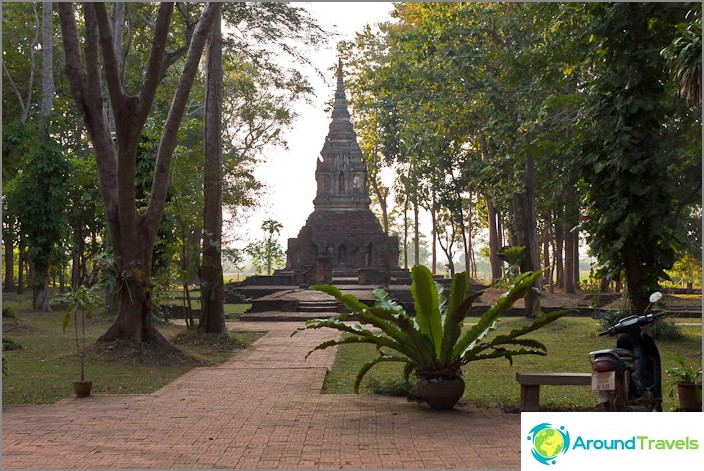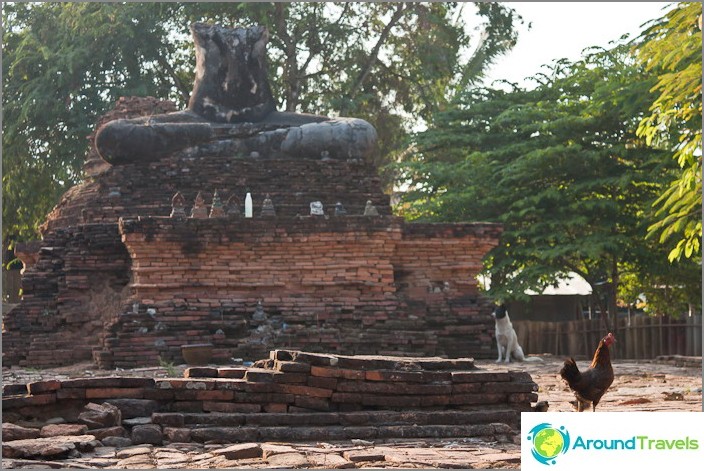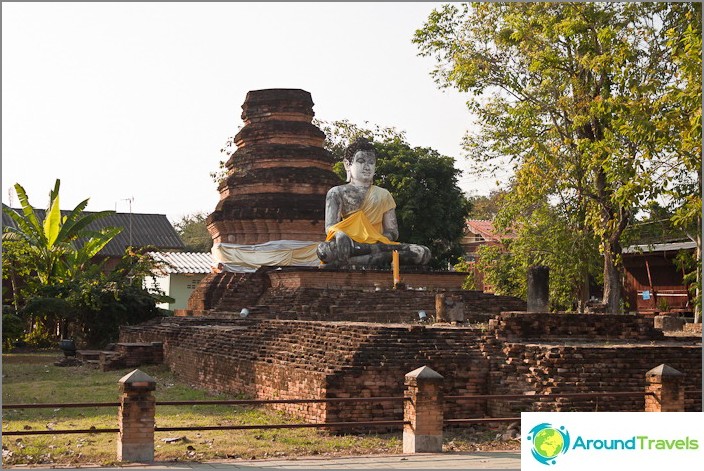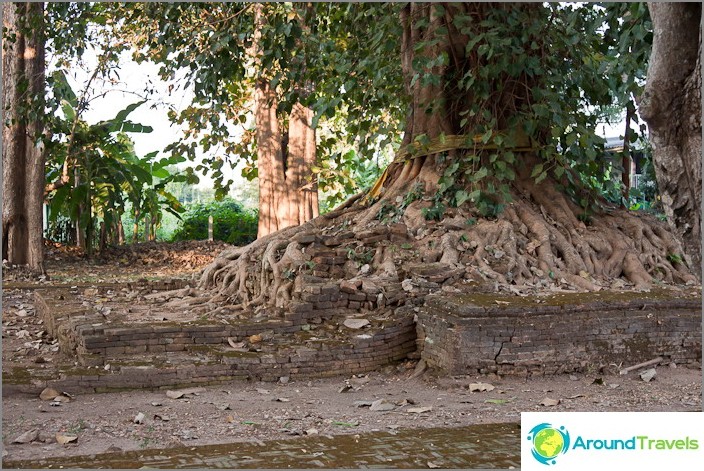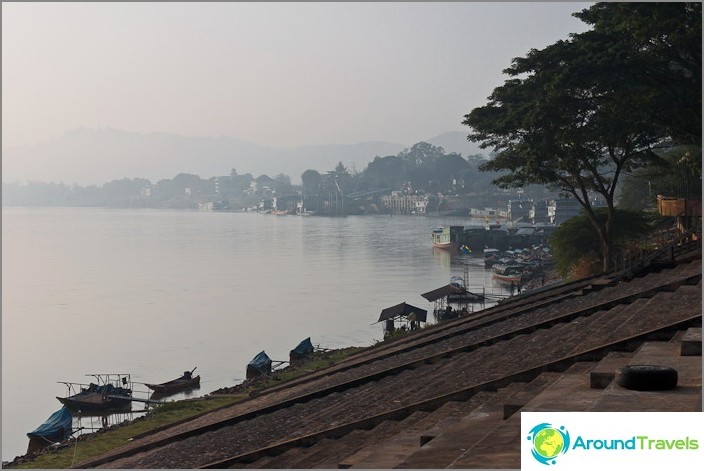 Video
Video about Chiang Saen and Golden Triangle from the previous post, it also relates to this article. For those who have not seen))
Where to stay in Chiang Saen
With housing here is not a lot. Therefore, it is better to look in advance at hotels in Chiang Saena, for example, on RoomGuru and book. By the way, this is the best service where you can compare prices at once in all existing reservation systems. Plus the most complete database of hotels, which is important for this place.
I'll tell you where we stayed. If you are an unassuming traveler, and you only need a bed from the hotel, as was the case in our case, then Tankun Hostel, located just 5 minutes walk from the bus station on the waterfront, will suit you. Location can be seen on the map below. UPDATE. It seems that this guesthouse is no longer (((
In Tankun Hostel there are only a few rooms with 4 beds in each, shower and toilet on the floor.
Cost - 100 baht per person. Free coffee, water, bananas. There is a computer with internet and free Wifi. 100 meters from the hostel rent a bike, ask the owner, he knows where. The hostel guests are given for rent without collateral.
The telephone is 084-150-2624. The man at the reception from 9 am to 10 pm.
The owner is a friendly person, ready to tell you where to go and how, and who speaks good English.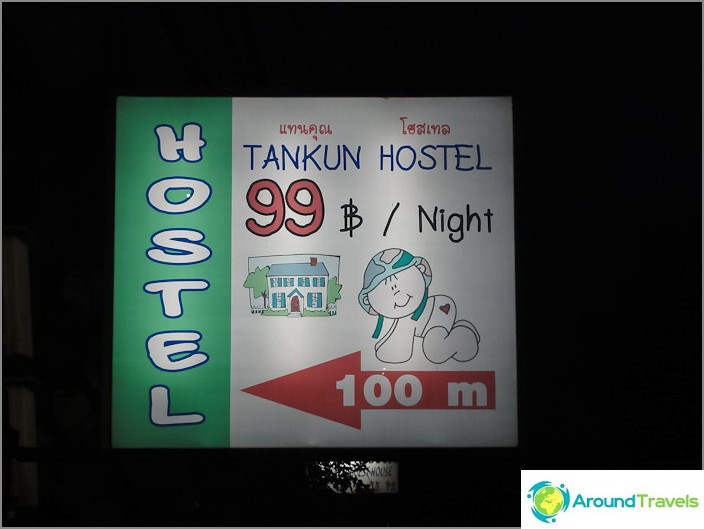 Next to this pointer is another guesthouse, and I assume that it is not much more expensive. The fact that he is there gives freedom of choice on the spot.
How to get to Chiang Saen and back
From Chiang Mai buses go directly to Chiang Saena couple of times a day, one of them in the morning. Better to know on the spot, we left at 9.30 in the morning. We know that the last bus from Chiang Saen to Chiang Mai leaves at 5 pm. Travel time is 5 hours.
You can drive first to Chiang Rai, since thisbig city, and buses go there very often. Buses between Chiang Saen and Chiang Rai run from 5.30 to 17.00 every half hour. The journey takes about one and a half hours.
Buses from Chiang Saen to Chiang Khong run only until 12 noon.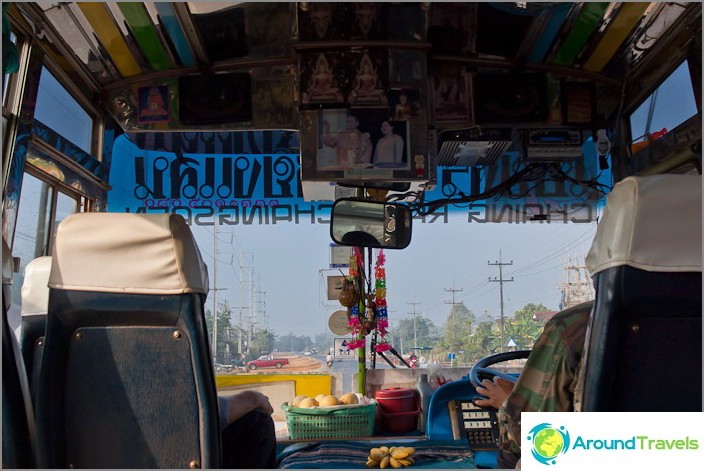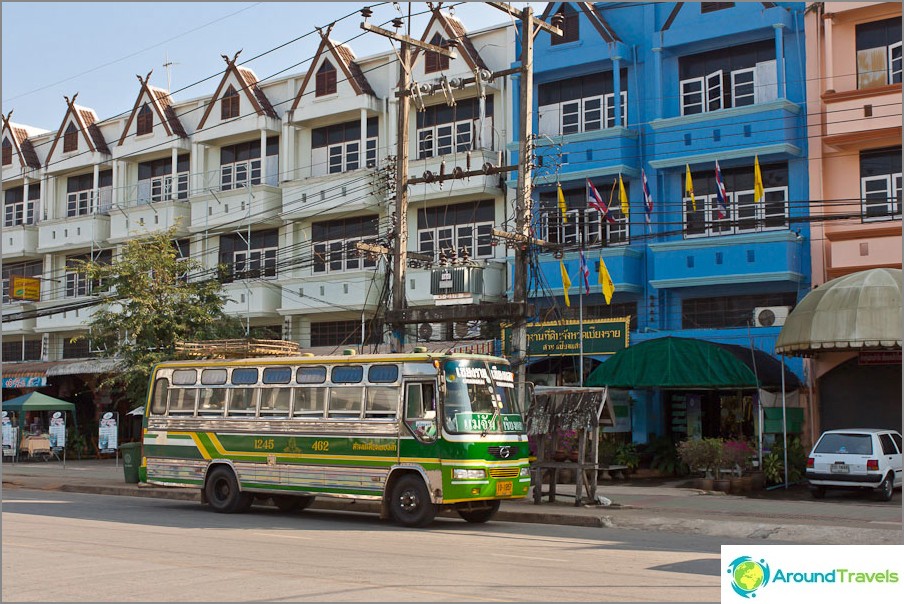 What to see in Chiang Saen
Map of Chiang Saen, issued to us in the hostel. The image is clickable.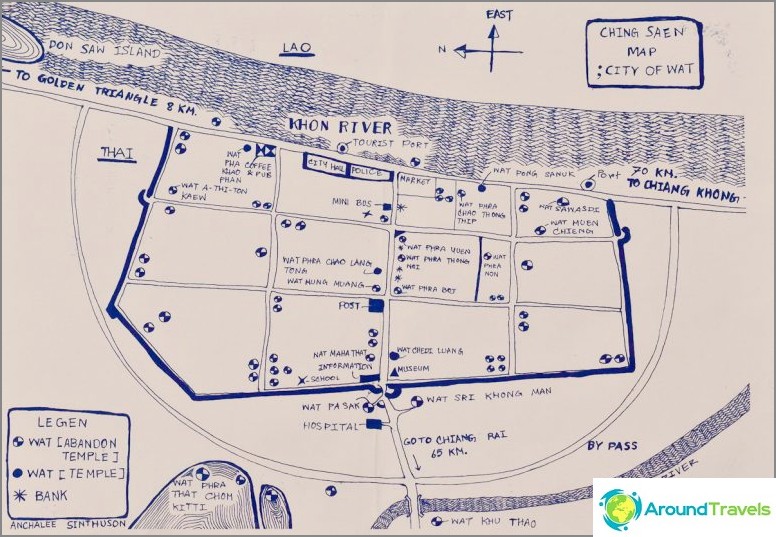 And another very good map of the city.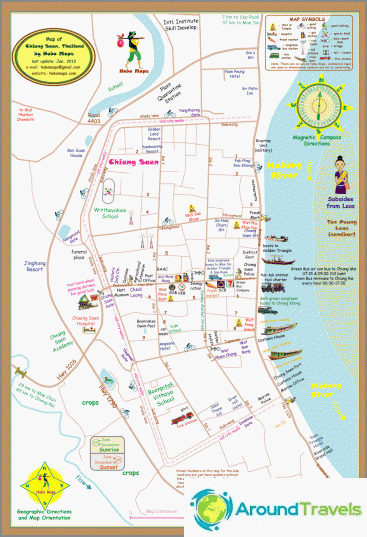 Do not wait for anything extraordinary from thistown. It is good to just walk along the streets, sit by the ancient Vats, admire the views of the Mekong River from the coastal cafe. Perhaps, for many, there will be no incentive to go here on purpose, so for them it would be the best option to see Chiang Saen passing through.
The main attraction of Chiang Saen -This is the Golden Triangle, where the borders of three countries - Thailand, Laos, and Myanmar (Burma) - intersect in one place. In addition to the observation deck right next to the river, there is also a specific point on the nearest hill, where several Buddhist temples are located. Nearby is the Opium Museum. All this is located 7 km from the city.
Another attraction is the Mekong River,which you can float on the same Golden Triangle or even to China. Not far from the bus station there is the Boat Trip Service, where you can find out everything about this.
Lake Chiang Saen - just a beautiful place
Life hacking 1 - how to buy a good insurance

Choosing insurance is now unrealistically difficult, so to help all travelers, I compile a rating. To do this, I constantly monitor forums, study insurance contracts and use insurance by myself.

Life hacking 2 - how to find a hotel 20% cheaper

First, choose a hotel on Booking. They have a good offer base, but the prices are NOT the best! The same hotel can often be found 20% cheaper in other systems through the RoomGuru service.

Discount hotels