I have been to the city of Mtsensk several times already, but each time in the summer, and without a camera. It's winter now and the camera was with me. And with the weather very podfortilo. Sunny days are so rare in winter Moscow.
What is in the vicinity of the town of Mtsensk: ZIL boarding house, the Ice Age ski park, Turgenev manor, holy spring, beautiful nature, forests and rivers.
It all started with the fact that my friend decidedto do downshifting and asked to transport him and things from Moscow to the city of Mtsensk. Of course, he has all sorts of real estate affairs there, and he only went for half a year, but the experience of living in a small town after the metropolis is interesting. He even promised to write a blog about his impressions. Let's see what happens next, run away or not.
Mtsensk is a small town with 50 thousand. population on the border of the Oryol region, 320 km from Moscow. Especially in the city itself to go, probably not worth it. An ordinary province, half of the private sector, half of the 3-4 floors, can be found even higher at home. We just spent the night in a 9-storey skyscraper. I will not speak about the decoration of staircases, it is not aesthetically pleasing there.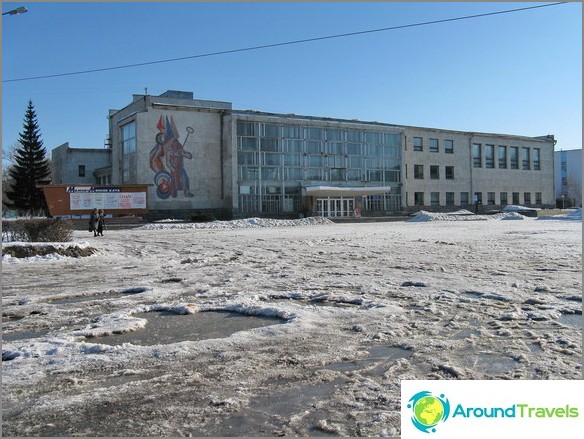 The roads in the courtyards are not cleaned, and sometimes you will not pass without an SUV.
The main street permeates the whole city and on itAll main stores are located. All that is needed is all services. The best assortment in Magnet, the benefit of a few pieces. The number of Sberbank was striking, almost every corner. And immediately and you can not say that the residents perform a large number of banking operations.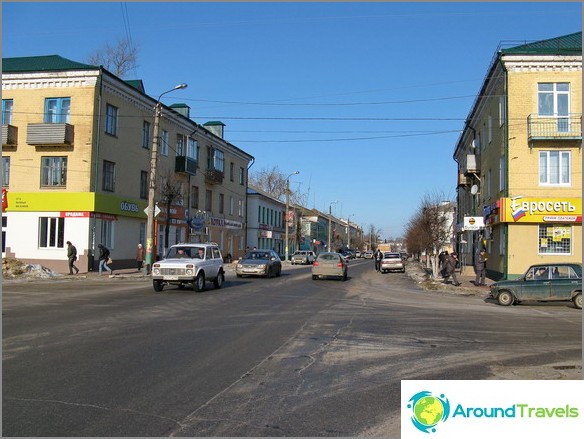 Whenever I am outside the Moscow region, I buy ryazhenka. Very different. For some reason, in Moscow we have it very bad, as, incidentally, the rest of the products.
Through the city passes the river Zusha. Its steep stone shores are perfectly combined with the temples, standing nearby.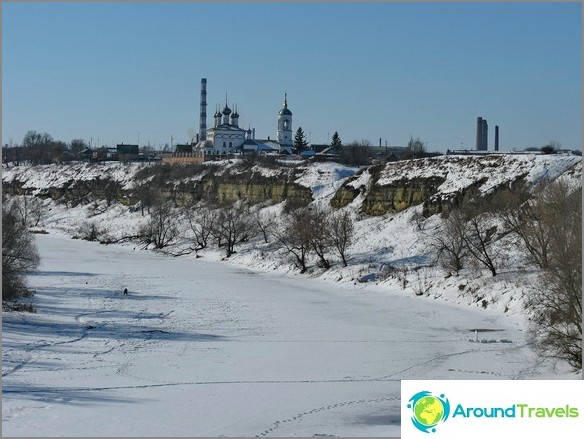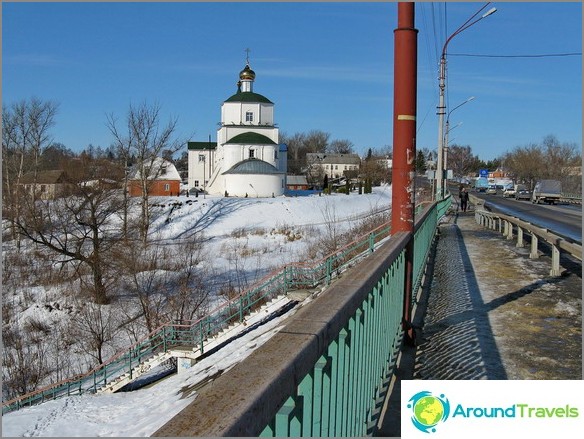 10 km from the town of Mtsensk there is a font andmost beautiful source of St. Cooks. Where we swim safely, and poured water. Very refreshing! The font is open from 6 to 22. In the winter on weekdays except for us, there was no one there, strange, right? In the summer there are more people, and on weekends even a small queue happens. Near the monastery is a lonely monk who apparently built it all. The skit of his "modest" - a large log house, surrounded by a massive high fence. Is it too monks to go ...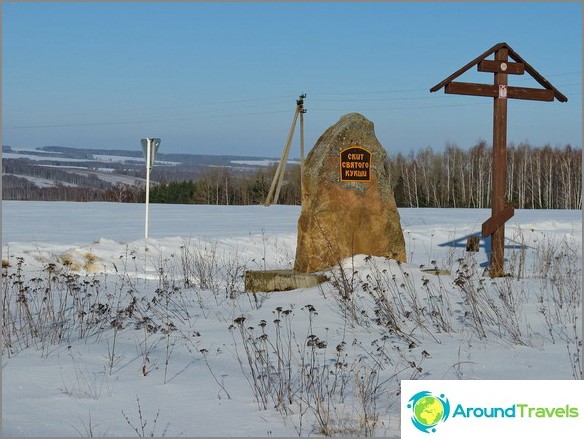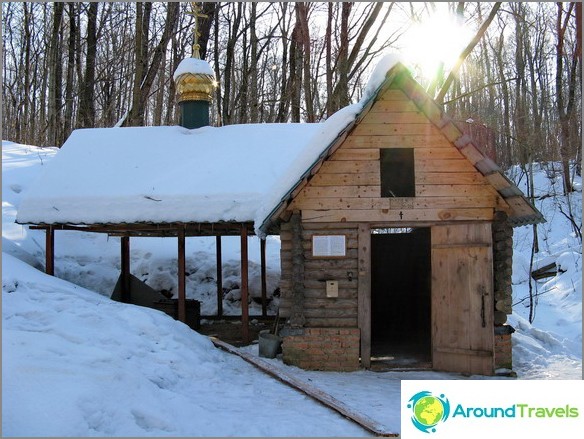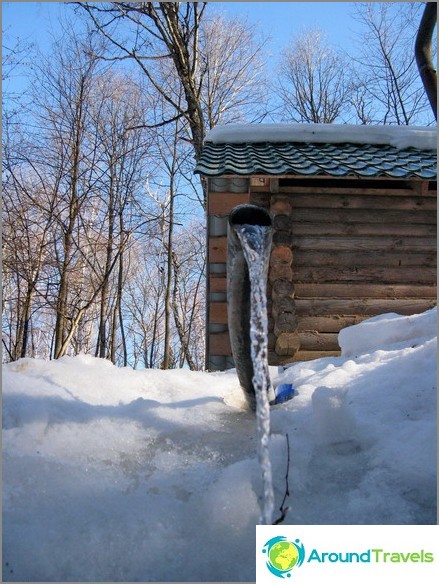 It is necessary to bathe, being divided on a floor. To the remark that this is my wife, it was said that, they say, the source does not make exceptions for married couples, and may be offended and run out. They don't go to a foreign monastery with their own, as they say, so we didn't violate these incomprehensible traditions. It is puzzling that the mountain rivers in which we repeatedly washed our bodies, treated my wife favorably, and are still flowing and do not think to dry out.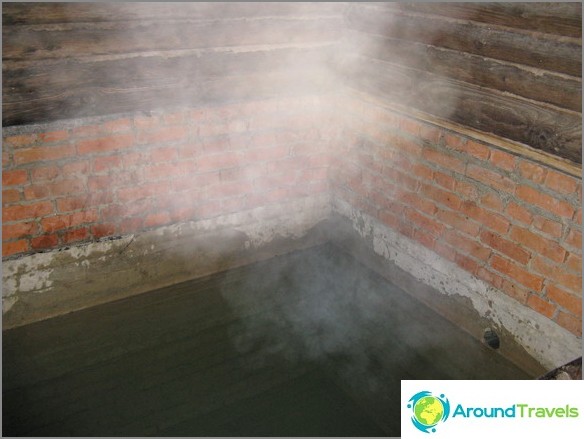 The next item on our program was a boarding house.Zil Mtsensk, literally 5 km from the city. The first impression, everyone died out in this ZIL, as the plant itself probably. Indeed, there was no one there but a couple of grandmothers administrators. But there are 10 hypothetical ski slopes, but the lifts work on weekends or holidays, when 10 people are recruited for skiing. Rental - skiing (100-400r), boots (~ 250r), no snowboards. Lift 500r / day, if not rolled, and 350r / day, if with hire. In principle, sane. But the rooms are 3000r luxury, 2000r normal. Only a suite is not a suite, but a regular one — an unusual one; they resemble both a student hostel. I don't understand why such prices should be set up if people almost don't go there. If you go, then without spending the night and on holidays.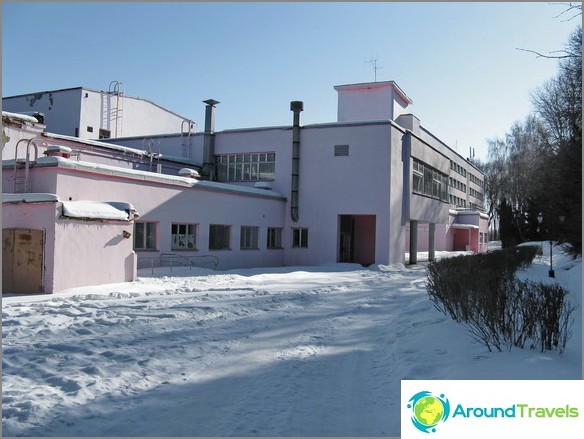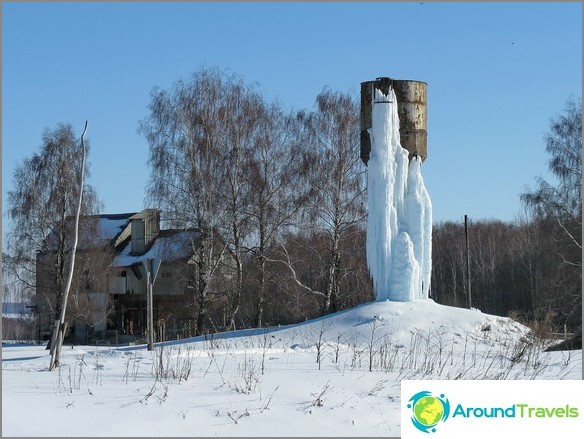 Before entering the city of Mtsensk (from the direction of Moscow if you go) there is Spasskoe-Lutovinovo, where Turgenev's estate is located. But we did not go there, exchanged for Yasnaya Polyana Museum, Tolstoy Manor, that in the Tula region.
If you go to this region, it is better in summer, but with a tent, the nature is awesome: the countryside is hilly, the forests and rivers are beautiful, the Oka and Zusha. And on the way there is a cultural program, get into the estates.