For several days, news feeds in the socialnetworks are full of the results of the previous 2013. I read, I am glad, very rich and interesting years for everyone. I would also like to write something positive, but my result of the previous year is disappointing: not much has been done, the business is not very developed, there is no clarity in life, and Egor is also not clear. So now I will dispel our image of a happy and successful family.
Anyone who wants to read only positive, probably, this post is not worth reading.
The content of the article
How we met 2014 in Thailand
Actually, I don't really like holidays because I don'tI can be happy on a schedule. Earlier, when for me any celebration meant booze, I loved this thing. Tasty to eat in the company of friends, then drink, so that all the restraining chains and complexes took off, to smoke ... But at some point, the food and drink became uninteresting to me, and I began to try to learn how to enjoy without doping. Since then, the holiday I do not happen on schedule. Honestly, I tried to entertain in the usual way a couple more times, but even after a little drunk (when there is intoxication) I feel awfully stupid.
So, the new year for me and the birthday ispeculiar frontiers. As a rule, these days I want to hide somewhere in the corner and just think about everything, analyze the previous year and understand what needs to be done next. No, this is not some kind of to-do list with checkboxes, rather, it's some sort of another awareness of its place in this world. Are you there? Do you do it in life? In general, these days do not want to celebrate. However, around me, people need this holiday, so every time I go out of my shell and celebrate
On December 31st we sat in the family circlea small holiday table and watched a good film "Irony of Destiny." It's great that the Internet allows you to turn on some Russian channels online. It was exactly 12 hours that we did not meet, because at that moment Daria was already rocking Yegor, but it's not so important. We can say that we met the New Year of another time zone, for example, Vladivostok, whose congratulations to the President, by the way, we downloaded. I do not know why to listen to his sweet speeches, but the family said "must".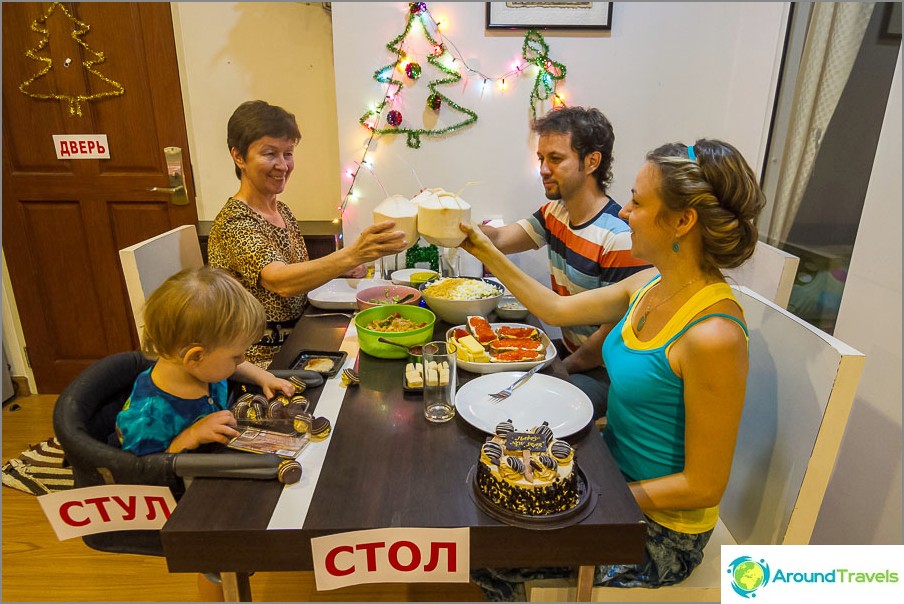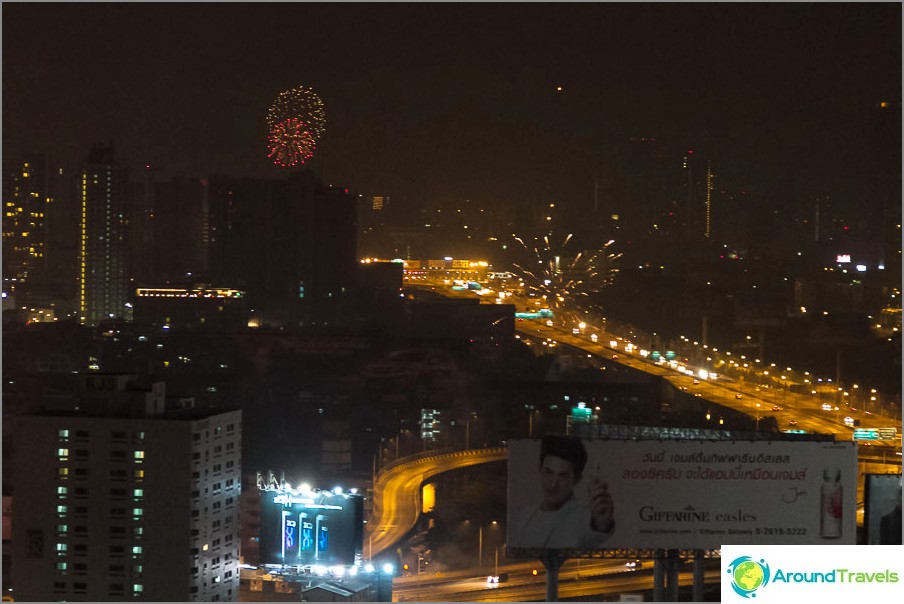 Results of 2013
I will write mostly on my own, although Daria has similar thoughts.
Did not accept the situation
First of all, I could not accept oursituation with Egor. More precisely, not the situation itself, but the circumstances that surround it. I still want to travel freely and live in different countries, not thinking about anything else, but at the moment it is impossible. Even our trip to Thailand is not quite an alternative, because, unfortunately, our main issues related to the training and rehabilitation of our son are not fully resolved. So soon we will go home, where it is easier and simpler in this regard.
And why am I not a homebody? Everything would be much simpler, live in one place, and periodically go to rest for a week in Turkey. And I not only wanted to emigrate, I would also live in different countries permanently. But okay, with the latter one could somehow solve the problem, one can often travel alone, but the transfer from Russia had to be done before birth. Now it's too late to choose a country.
Daria was unable to take exactly the situationthat her son is not like everyone else. And the circumstances of the need to stay in Russia and with a minimum of travel, do not confuse her. That would be a plus our "adoption" would have made one such advanced Buddhist
Traveling with your son is very difficult.
I have to admit that we cannottravel with the whole family, so the inspirational column "Traveling with children is easy" will not be available. And there will be forced trips for the sake of the ocean / sun / air, made by volitional effort, but not for pleasure for the sake of. I still remember our flight Moscow-Bangkok and trip by car in Gelendzhik - yes it is better to sit at home than to drive like that. Well, and even one-day forays tied to Egor's sleep and with a thorough collection of things, he is still a thrill. Preparing yourself, both on an expedition, morally and physically, you fit into the moment when Egor slept well and behaves well, and then you go somewhere with this spinning spinning wheel, without really having time to look around. Daria hasn't wanted to drive anywhere for a long time, but I periodically get enthusiastic and persuade a ride.
That is why we are nowhere in Thailand anywhere, there is no pleasure from the trip. Actually, in Russia it was the same. Yes, and life classes also do not contribute to the availability of free time.
Business in stagnation
A little loudly said, but there is no development, assuch I remind myself of the loader who decided to work on the second shift, instead of retraining. I write, I write. And if earlier everything suited me: you live, you travel, you write slowly, and you have enough money for everything, but now some changes are obviously needed. And not so much because of finances, there are still enough of them, but how many because it cannot last for so long - you need to earn more and spend less for work. The family requires more time from me, and of finances, too.
I thought the year, but I never thought of anynew areas where you can quickly earn. You may have to abandon the principle of doing only what you like. For example, start selling something
I remember after my first winter in Taethere was a puzzle: favorite work + earnings. That included everything at once: work, hobby, leisure, satisfaction of all needs in one bottle. Moreover, this activity also had prospects, even with such unhurried conduct, I thought I would drive around Thailand for a couple of years, I'll describe everything, and then move on. In 5-10 years I would have some very decent guides based on personal experience. Even with the "loader" approach, everything would have turned out during this time. But then the puzzle crumbled when the opportunity for constant travel was gone and the need came to devote time not only to work. Last year I tried to assemble the puzzle again. Now at the turn I finally understood my mistake - no need to collect the old one, you need to assemble a new puzzle, based on the current situation. The old one cannot be returned and there is no need to think about it at all. But this we return to the first point of acceptance of circumstances. I am sure that it is worth accepting and opening a new door.
Time is running out
So in 2013, we didn't decide anything with a diagnosis.Egor, and with his rehabilitation too. And time is running out! And they tried somehow, but apparently not enough. I hope that our intuition, at least in that, Egor needs sun, fruit and a warm climate this winter, did not let us down. I really hope that all this is not in vain.
Someone wrote to me that I have the abilitywork with information. Sadly, this applies only to travel, for reading medical articles and, in general, everything related to the topic of special children, my head is spinning. I read periodically one topic on the forum about genetics, so there some parents are smarter than doctors, they themselves are going to do decoding the genome sequencing! How can I figure this out, I'll never know ...
Weakness
Unfortunately, I can state our weakness. I read the blogs of other parents with difficult children and marvel at how they do everything, and how they relate to what is happening. We here periodically nooo each other, how bad we are, how we don't have time, how many reasons we have, justifying our failure, And people, work, and rehabilitate children, and even have a rest. Cool! They are great!
All right, if only one thing didn't have time, butwe are two adults with division of duties. Strangely enough, probably, it looks from the outside, how can I not have time to work, and Daria does not have time to fully engage with Yegor, because there are no other things. But the fact remains that the statistics thing is stubborn. Maybe, besides weakness, there is something else, like the inability to allocate time and the lack of some necessary balls in the head.
"Happy" married couple
Some consider our relationship ideal, butfar from it. We quarreled this year countless times, and as many were "divorced". God, when you are in stress or in dissatisfaction in yourself, so many complaints against each other appear. Just like in the campaign, when you know the essence of a person in difficulties. So it is here.
I thought about myself
In the course of this year, I thought about myself too much: what I would like to do, where I would like to live. But in theory it is worth thinking about Egor first. Since the best rehabilitation in such a city / country, it means you have to strain, get money and go to this place, even for a short time. Although, of course, the thought of completely moving to the country where my son can feel himself a full-fledged person will hardly ever leave me.
Summary
Why did I write this self-flagellation post? It's simple - this is a report of what you did not do. This is a reality, whatever it was not unpleasant. I always tried to be honest on the blog pages, sometimes I didn't talk about anything. So what is written is all for himself, then to return in some minutes to what was written (results of 2012) and see what it is not necessary to do so thatrepeated And nothing more. I do not expect any encouraging words, and even say that I do not want to hear them! Because it is not necessary to regret, everything is normal with us, we have the right to be and not in a positive too, sometimes, besides self-criticism is good. But the main thing is that next year something will change, but not left as it is. For me personally, here such words act soberingly, much better than "blah blah, everything is great, relax and everything will work out". I will read this post sometimes for motivation
But all of the above does not mean thatnothing good was this year. It was more than once! The most important thing is that Egor has become more like a little man, you can now communicate with him. Well, he kisses me on his own initiative, then all is not lost
About Egor we will write separately separately, the peculiar results of the year, so to speak.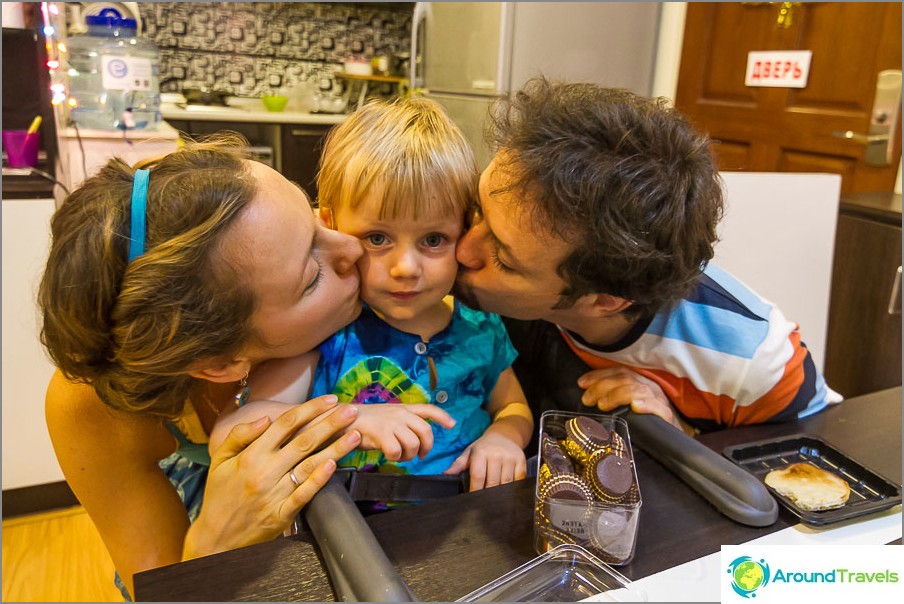 Do what is due and be what will be
Recently, a good man told me: "Do what you have to, and come what may." Damn sure words! This is exactly what I would like to achieve in my life sooner or later. But in the 2013th I lazhanul and except the mind did not understand these words, because I did not apply in practice. After all, happiness is such an ephemeral thing that does not in fact depend on anything at all: neither from the country of residence, nor from work, nor from difficulties in life. Nothing! Everything is so simple and difficult at the same time. Here try to learn to be happy in the bustle of everyday life! Do not push the discontent inside, lighted up with the invented smile, but on the contrary, really taste the taste of what you have. It is easy to say when things are going smoothly in life, and do it when difficulties are ...
And the most fig that we allow ourselves to limp,although our life situation is not stalemate. Again, there are no problems in the world, which is not happening. Someone lives in a shack on bread and water, someone in the family has three autists. Yes, it is ridiculous, probably, to read such people about our fake difficulties: they live in Thailand, albeit temporarily, there are no loans and debts, their housing in Moscow, some remote earnings, but they do exist. Well, okay, I again passed to our weaknesses.
In general, I really hope that in 2014 welet's draw the right conclusions, stop whining and accept the situation in order to live on and not regret the past. And in the end we will realize the principle "Do what you have to, and come what may." What I wish for everyone. Guys, appreciate life, whatever it was! With another abroad you!
Life hacking 1 - how to buy a good insurance

Choosing insurance is now unrealistically difficult, so to help all travelers, I compile a rating. To do this, I constantly monitor forums, study insurance contracts and use insurance by myself.

Life hacking 2 - how to find a hotel 20% cheaper

First, choose a hotel on Booking. They have a good offer base, but the prices are NOT the best! The same hotel can often be found 20% cheaper in other systems through the RoomGuru service.

Discount hotels