I think everyone already guessed where we went. Naturally, when we had such an opportunity, where else could we go? Of course, to Thailand! At the moment we are in Bangkok, where we will have a preliminary consultation in a rehabilitation center with several specialist teachers in a few days. While not sure that we will pull all the classes for the price, and also that we can live in Bangkok for a long time instead of the sea, the metropolis is still, but we will solve all the issues as they arise.
I write these lines sitting in Hotel Bless Residense, and still can not believe that we still arrived. And Daria also does not believe
Maybe because we haven't really gone outside yet. We arrived in the morning, and it seems to be necessary to sleep after the plane, but from an overabundance of feelings, it does not particularly pull to sleep.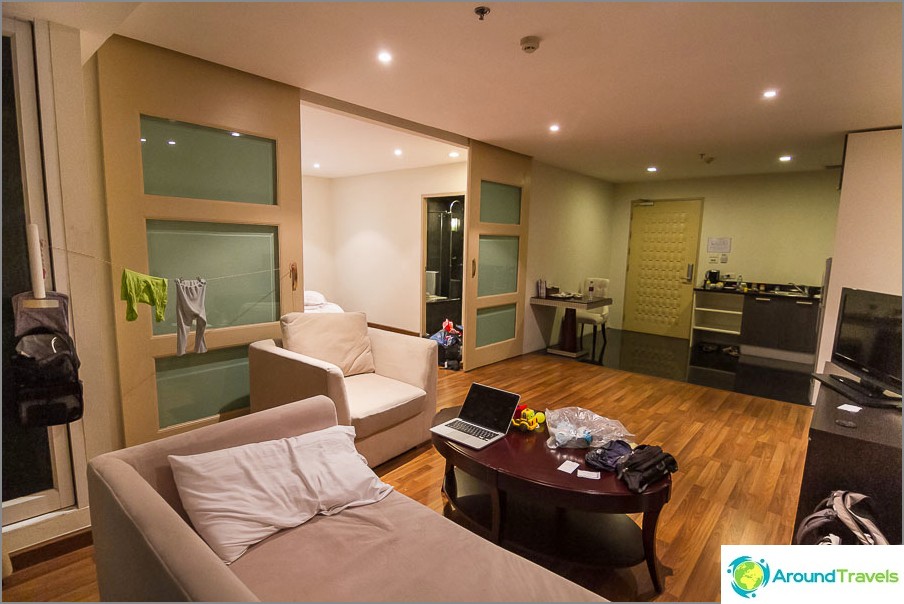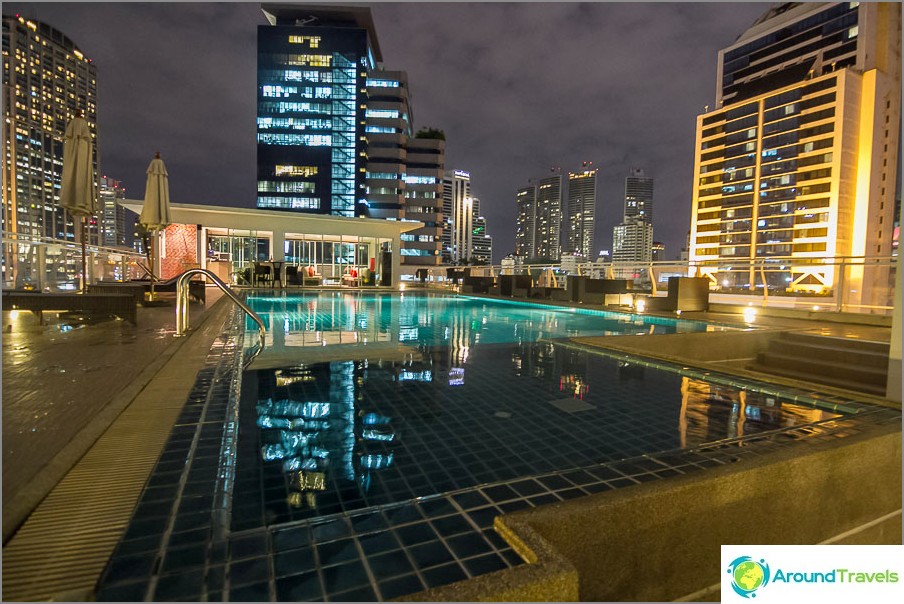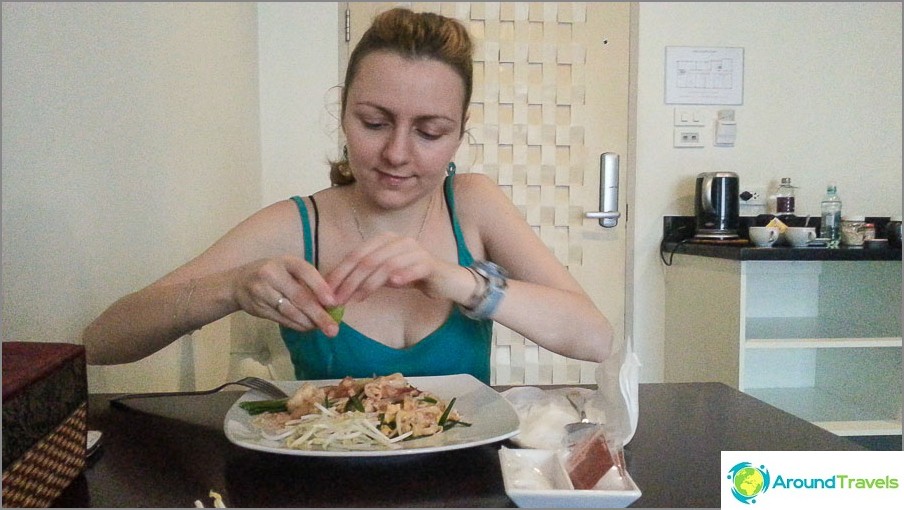 The content of the article
What should have been done before leaving
- Visit many instances and reissue the manual from me to Daria. All the complexity is due to the fact that we have registration in different areas.
- Make Daria a card in Sberbank and connect the Internet Bank (4 visits to the bank! Is this normal?)
- Register yourself IP, start a bank account, conclude agreements with different affiliates, plus understand all this, which is much longer.
- Collect things and move with them from Butovo to my mom. Such a temporary move before the trip to Tai.
- Thre thin things, and then give away and sell them.
- Sell my mother's car, oh, even a bit of a pity for her, even though it seems to be just a Lada.
- Buy a Darya phone with umts 850 andUmts 900, so that 3g in all countries works. A separate item, because it took as a result a lot of time, I had to buy two phones in the end, Lenovo p780 and Samsung Galaxy S4 duos.
- Collect things in Thailand.
- Make a two-fold visa to Thailand and prepare for the trip (tickets to Aviasales.ru or Skyscanner.ru, hotels, insurance).
- Prepare IP registration FAQ, but managed to write only 5 articles, and 2 still in the process.
- I also wanted to switch to a new template, launch a new forum, but apparently, this is still being shelved.
All of these actions, we cranked for a month ... Perhaps for someone such a volume is a common thing, but something we are a little tired off from this movement. Now I want to just sit down and do nothing at all.
As we flew with Egor in the plane
At last, Egor became an air-traveler. The flight was not easy, but we thought it would be even worse. Yegor did a good job, even managed to sleep 5 hours from the entire flight and almost didn't shout, otherwise we were afraid that he could wake up the whole plane.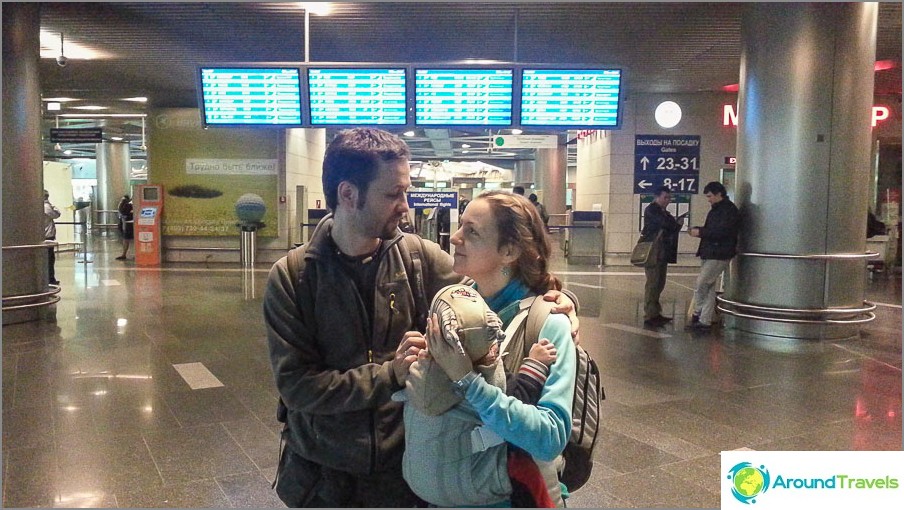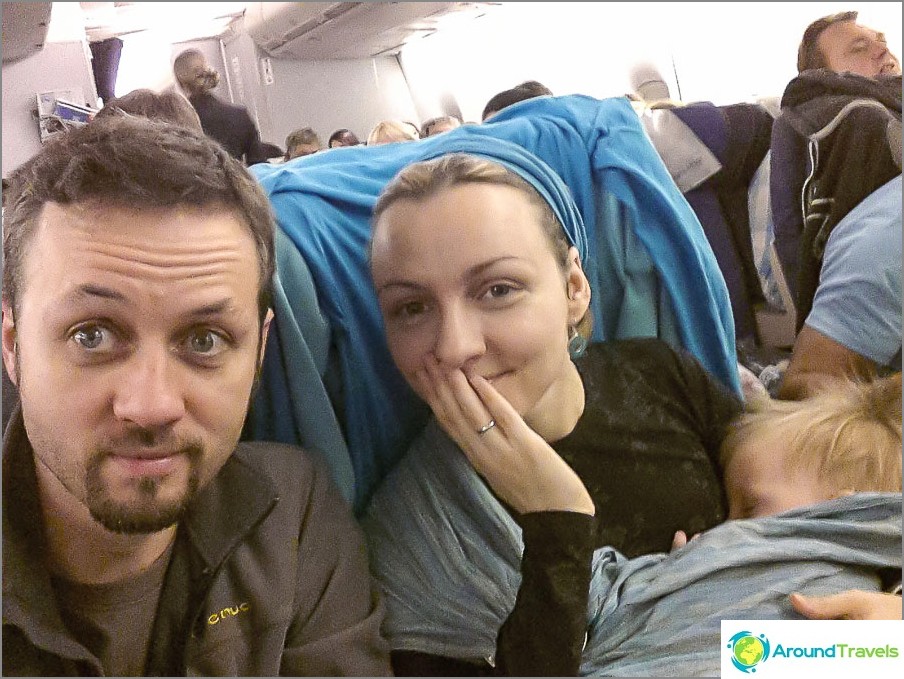 We flew Transaero direct flight. Ticket for an adult cost 13900r one way (Moscow-Bangkok). And I am plagued by vague doubts that there is a return ticket, they just didn't advertise it to us, but that's not important, because the return on such a ticket is in a week, and we seem to have arrived for a couple of months. Before the flight, I called Transaero (it's still a task, a total of 2 hours on the phone) and tried to book a cradle. First you need to book it, then call to find out after a few hours whether this reservation was confirmed, after once again call to register specific places next to this cradle. The whole quest, given the half-hour waiting for the response of the operator.
A cradle was given to us, but it was not useful for sleeping,we put things into it. First, it turned out to be small to a person, and secondly, Yegor refused to lie in it. Therefore, almost the entire flight had to be cradled around the emergency hatch or kept in a sling, sitting in an armchair, constantly fenced off from people passing along the aisle, trying to hit his head or feet. What we do without sling and sling backpack, I do not know. Only we didn't sleep, and Egor wouldn't sleep, and he would have to entertain him uncontrollably all 9 hours.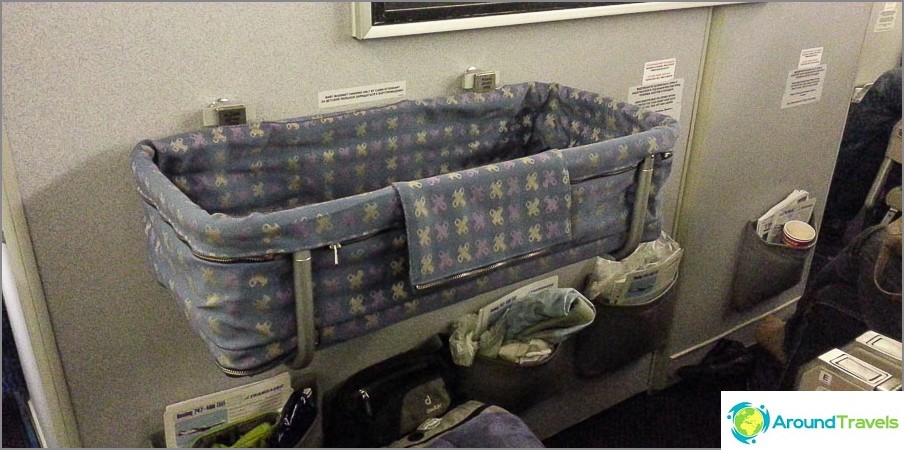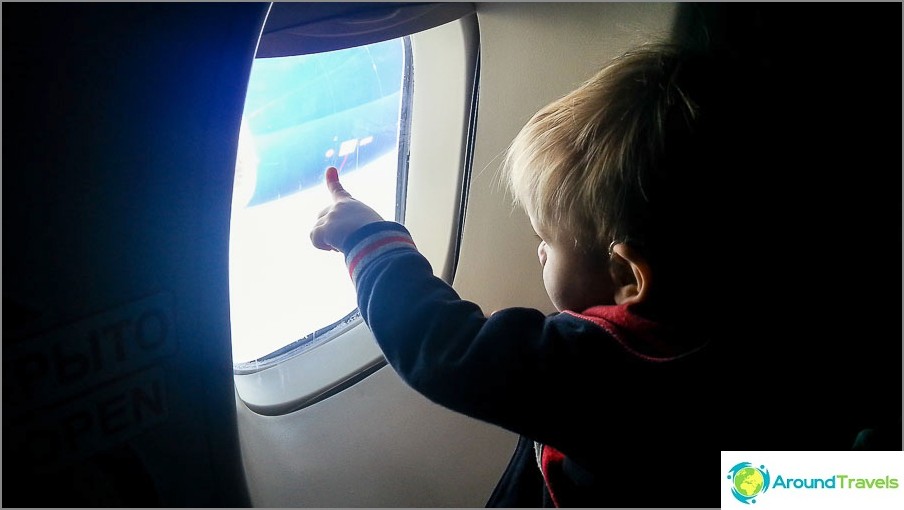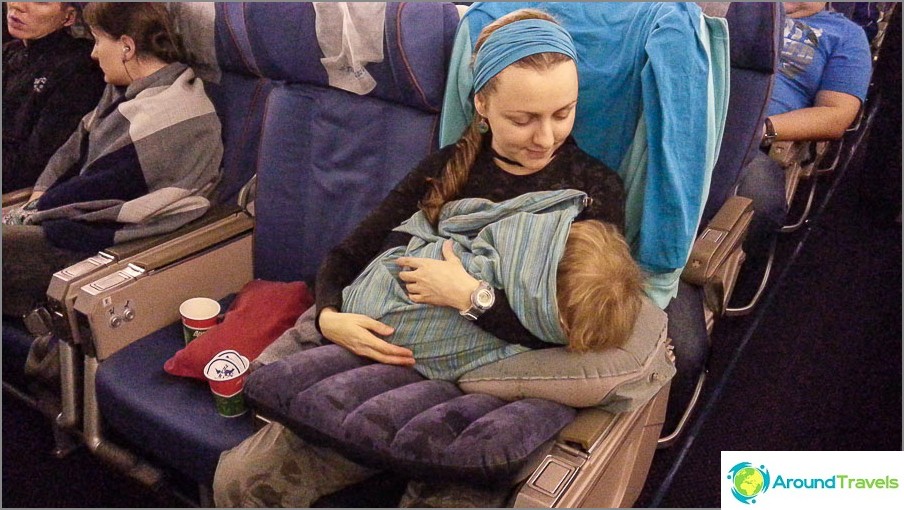 Why we were encrypted and what's next
Since we already had several brokentrips, then this time we decided to stay a little superstitious and did not tell anyone anything until the last moment, practically no one knew. That's why it turned out a little intrigue
But now all the cards are revealed, we are in BKK.
As I wrote, we have a consultation here, afterwhich we can decide whether these activities suit us or not. And then you need to think about how to combine the sea, which Yegor is also very necessary, and activities. So far I have found only two centers that deal with similar children, one in Bangkok, the other in Chiang Mai, but neither there nor there, there is no sea. Sadness how to combine is not clear. You can, of course, live in Bang saen that is an hour from Bangkok, but not sure whatwithout a car, we will be able to dangle like this, and it will be tense with the car, Egor will come no more. Well, the sea in Bang Saen is so-so. But oh well, first wait for a consultation.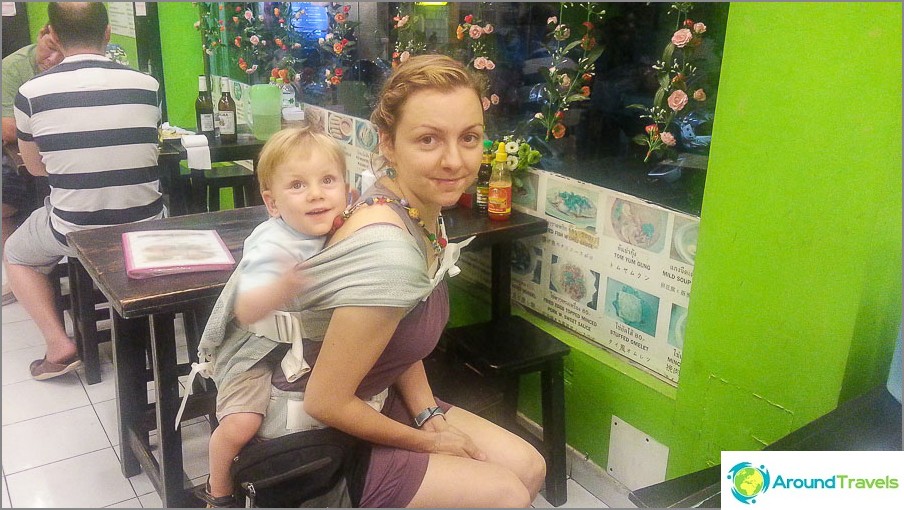 P.S. Here is briefly all that is to tell now about the completion second stage of our move from Butovo. Perhaps there will be other stages, but not soon.
Life hacking 1 - how to buy a good insurance

Choosing insurance is now unrealistically difficult, so to help all travelers, I compile a rating. To do this, I constantly monitor forums, study insurance contracts and use insurance by myself.

Life hacking 2 - how to find a hotel 20% cheaper

First, choose a hotel on Booking. They have a good offer base, but the prices are NOT the best! The same hotel can often be found 20% cheaper in other systems through the RoomGuru service.

Discount hotels