Long time did not write on the blog for more than a monthpassed from the last post. And in fact, so much has happened during this time, global changes! However, I have a serious reason for absence, which I will now tell you about. I think the title you guessed it, what will be discussed. And this very reason also explains to the end why I went to Thailand alone for work, and why there was no usual family wintering this year. So to say, the end of the intrigue, reveal all the cards
The content of the article
Moved to Israel
So, friends, those who do not follow us in the socialnetworks, I inform you, we changed our country of residence. They didn't just go traveling somewhere, but they changed the country, got a second citizenship and left for good. Instead of Moscow, we now live in Haifa (Israel). They did not expect? Perhaps for some it would all be a complete surprise, but I had a plan and we followed him clearly. Yes, he was flexible, and the departure was periodically postponed, but for a rather long time we were preparing for this move, we simply didn't tell anyone about it, including on the blog. Not so much of superstition, how much because it is better to talk in fact about something perfect than to talk about your dream plans.
So despite the apparent throwing- everything was according to plan, which was adjusted along the way. Yegor's disease, too, did not stand still and presented all new surprises. While I was thinking about moving to one country, we learned the exact diagnosis and everything changed dramatically. Then I thought over another, and we learned about other features of the course of the disease.
Honestly, we still don't believe thatwe moved. Somehow it looks more like a trip, especially since we still live in an apartment for rent, almost like tourists. But I think it will eventually reach us in some time. In any case, we regard our trip as exploration. That is, we presumably left for a year to see if we want to stay any longer, if we are able to settle down and join local life. It is never too late to return to Moscow, we did not burn the bridges and did not refuse Russian citizenship (this is not necessary).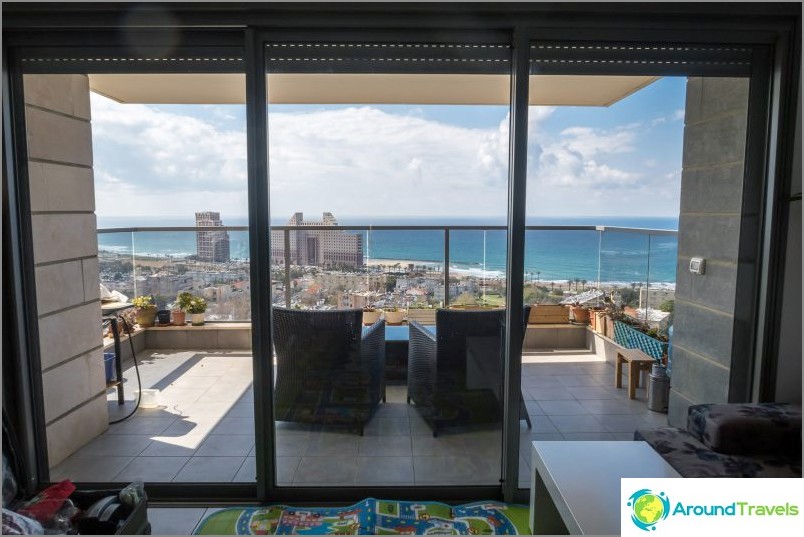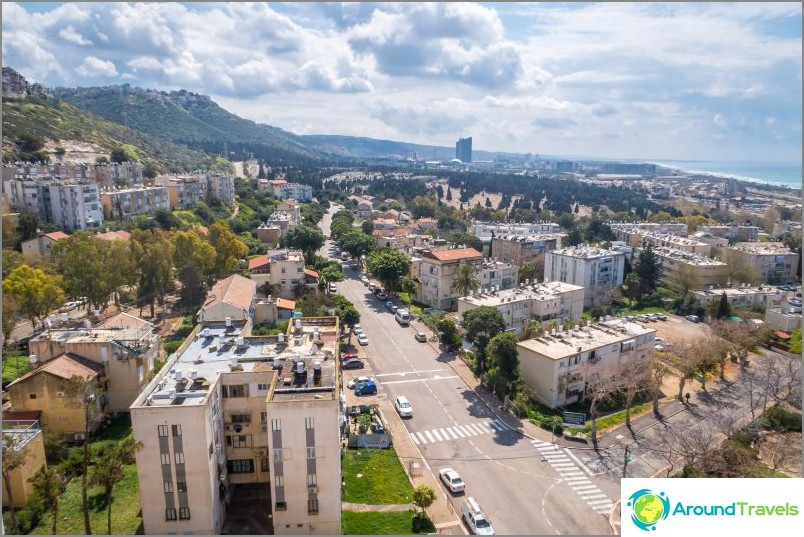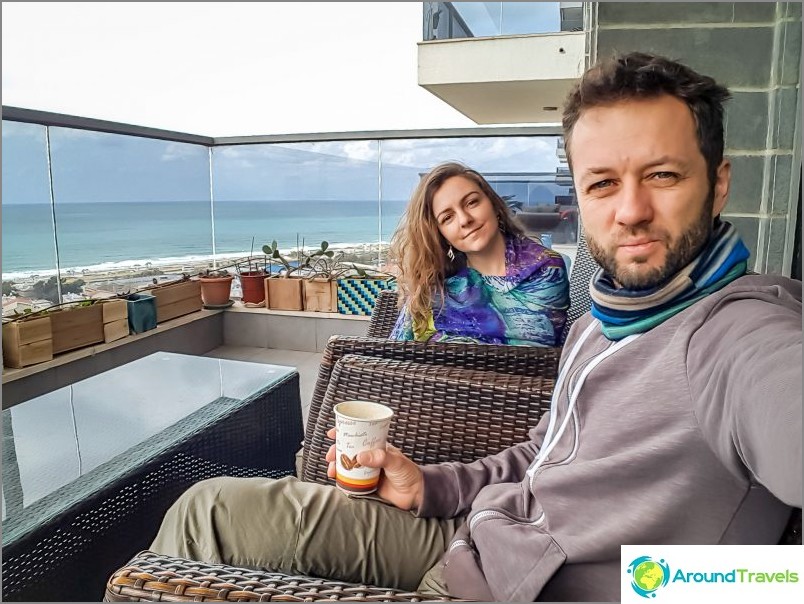 Preparing for the move
Preparing for Israel was also slow and took1.5 years. We were not given a visa for permanent residence for a long time, we were at the consul 5 times and each time we were asked to bring more documents. Moreover, the human factor also played a role, one of the consuls sent out almost without looking at the penultimate time, requesting a couple more inquiries, although the other consul said on a previous visit that bring such and such a piece of paper and we will definitely put a visa for permanent residence. And we already, I remember, almost packed our bags. Many thanks to Boris Vitalyevich (Daria's dad) for helping us in collecting documents and making requests to the archives (after all, Jewish roots along the Darya line). As a result, they gave us a visa only at the end of 2016.
I came back from Thailand in mid-February 2017, andwe had only a month (initially they wanted to lay 2 weeks altogether) in order to finally prepare for the move and collect the suitcases for the tenth time. Affairs was above the roof, barely managed to do everything, buy something, sell something, collect things, so it was not up to work and blogging. In addition, the head did not think at all in the direction of work, all thoughts were about fees. Like now, all thoughts of finding an apartment, arranging all the documents, buying a car and at least a little settling in. This is me to the excuse that I did not write anything.
By the way, there were 8 suitcases for three. On the one hand, a lot, on the other - I wanted to take more, so that here I would not buy many things. If I could, I would have grabbed some of the furniture. Nowadays, there is a shortage of children's travel cots for Egor (such a folding one). But the free rate for each person is 2 suitcases (23 kg each), a total of 6 suitcases for three, and for 2 suitcases we had to pay extra $ 100. It's funny for the last 8th, I ran 10 minutes before the taxi arrived, when we realized that we need to put another 5 kg somewhere, but in the end we loaded up all 25, taking a vacuum cleaner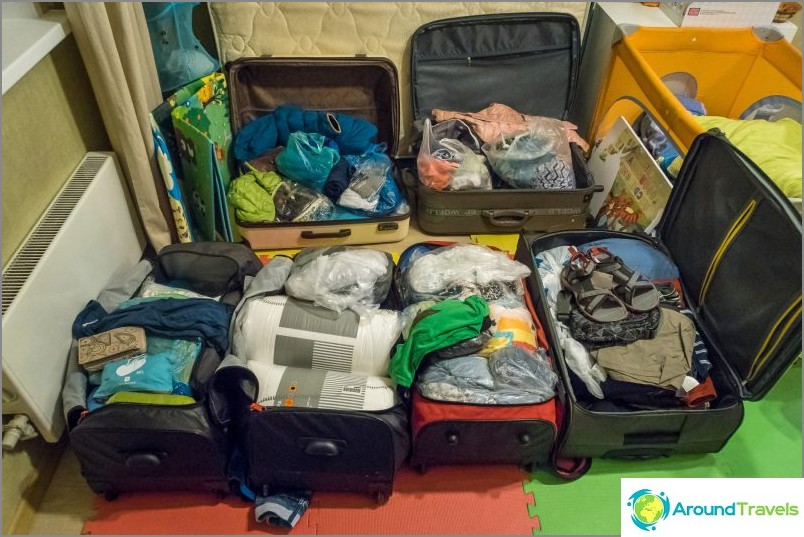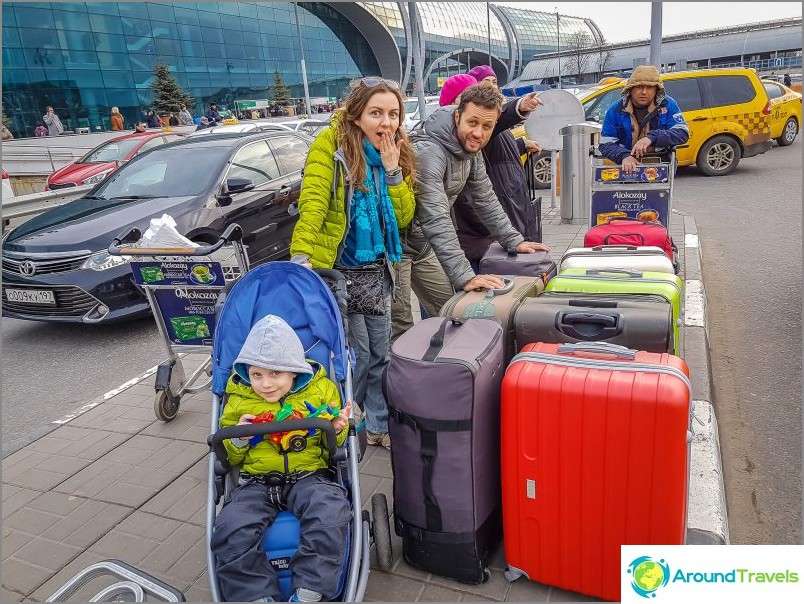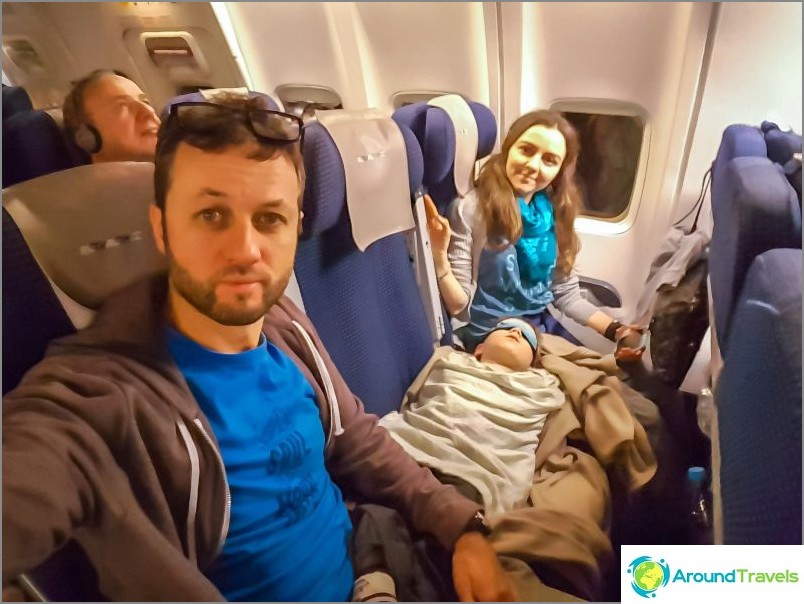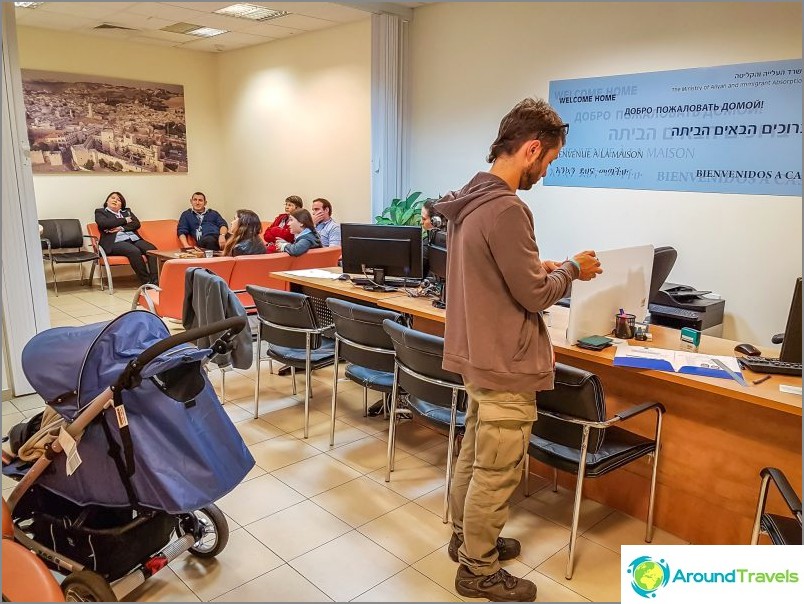 Causes of a trip to Tai (full version)
And quickly about your trip to Taiwill explain. If I did not go to Tai now, then until next winter I wouldn't be able to go (it's not advisable to leave Israel for the time being). Last wintering 2015-2016 also passed without collecting information due to Egor's illness. A total of 2 years is too long a period in our rapidly changing world, the information in the guidebook would lose its relevance, and the unpublished content on the Tay was over a long time ago. Let me remind you that my main specialization is Thailand travel guidewhich I have been doing for 6 years now. As I wrote here, my principle is better in detail and relevant about one country than briefly about several. Of course, one could make a rewrite from other sites, but I still prefer to do the author's guide and see everything with my own eyes.
A few months ago I wrote about the reasons for my trip to Tai in a post. Going on a trip - 5 resorts in Thailand, so to speak, a short version. And despite the fact that I seemed to have explained everything (by and large, what's the difference, what are my reasons for the trip), a couple of people began to suggest that I left my family and quote "I started women". I just wanted to answer that I started more men and a couple of ice-breakers for a change, why should we care about trifles?
Just recently there was a discussion in my post atInstagram on the topic of what is actually very difficult to draw conclusions by looking at photos on the Internet, because most of the story is hidden. It seems to be an obvious fact, but for some reason, some people forget to make allowances for the fact that the story on the network (blog, instablog, even YouTube channel) is only a small part, and a lot remains behind the scenes. And, often, not even on purpose, but just like that. Well, about the fact that the work of a blogger is perceived as a rest, I am generally silent
As one familiar blogger said recently, "The most common myth about bloggers can be illustrated with a phrase from readers: Have a good rest!"
Reasons for moving to Israel
Many people ask why Israel. I'll try to explain.
The main reason for the move is Egor. We hope to get here a normal attitude towards children and children with disabilities in particular. For example, so that they would not leave us, like lepers, from the playground. Well, I don't even want to see any heightened attention on the street, when a rather large boy (outwardly normal) for some reason is riding in a wheelchair and hoots loudly. Our first impression is about Israel as a very kids-friendly country.
We also hope that there will be an opportunitygive Yegor in a special school, where he will have socialization. From this moment there is a difficulty, since it is customary to bring your sick children to school here. But it needs to be checked in practice, whether it is in fact and how it looks exactly in a special school, where there is a nurse, a doctor and so on. Unfortunately, there are no such special schools with a bunch of staff for a small number of children, which takes into account all the violations of the child (hearing, vision, physical activity) in Moscow. With special schools in general, everything is not very much in Russia, there are few of them, they are funded so-so, the teachers are tortured and they are not enough, and usually such special schools are sharpened for one violation. For example, the school for hearing impaired Yegor does not get there, nothing is adapted for him there.
And after we were in intensive care inMoscow and in reanimation in Bangkok, I wanted to become rich and not get into Russian reanimation more (resuscitation in Thailand is terribly expensive). And it's not even about equipment. I firmly believe that the parent has the full right to be with the child in intensive care around the clock. And it is not discussed. And I don't care what the chief physicians of Russian hospitals think about it. Hi, Morozovskaya! Thank God, the process is not in place and there is progress in this direction (there are adequate doctors, there are activists), but I personally do not want to wait until all this is fully implemented, since Egor can get into intensive care at any time. And in such a situation I would not want to spend even a kilojoule of my energy on overcoming bureaucratic obstacles or straining my connections in order to get into intensive care, once I had enough. In Israel, however, they are allowed into intensive care without any problems.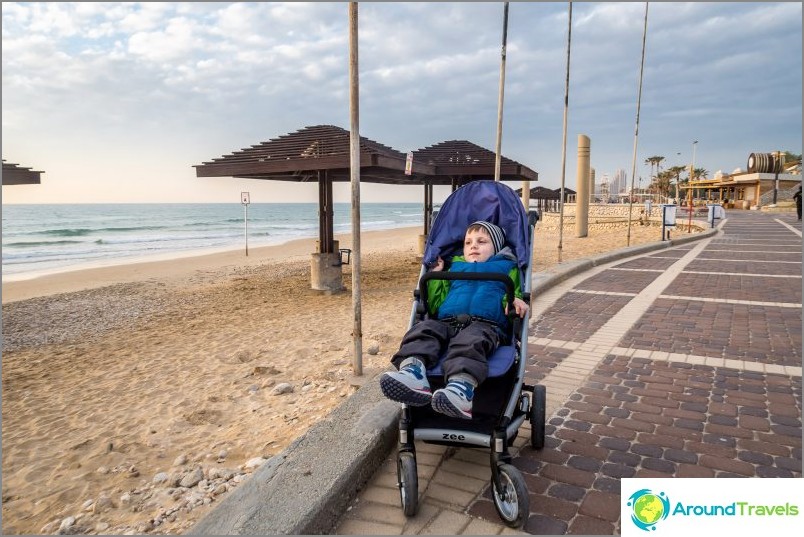 Actually, these are fundamental reasons. There are other, less significant, types of a warmer climate. I do not exclude that everything that I gathered on the forums of special children from parents who moved with their children to Israel, and from whose words I drew my conclusions, will be very different from what I see myself. Believe me, I haven't been building illusions for a long time and I'm not looking for an ideal country, people are everywhere, and there are plenty of problems in each country.
Shells fall from time to time in Israela peculiar climate, living here is more expensive than 2 times than in Moscow, with high prices, very old housing stock, ice tile floors, 100% tax on the import of cars. Many cons, I know. I can tell you about Thailand and about Russia, too, I can write a whole list, this is not the point. It is important to get the ratio of pros and cons that suits you specifically. If Yegor is better in his short century here, then I'm ready. And if our expectations are not met, it is never too late to return to Russia, go to Thailand, or even think of something. The main thing is not to stand still and try to change the surrounding conditions for themselves.
Why Haifa
Haifa is located in the north of the country and there is noticeablecooler, it is very important in the summer, as the summer is hot. It will be colder in winter too, but it may well be that we will be leaving somewhere for the coldest month. But in general, in terms of a cold winter, the problem is not the temperature outside, but in houses without normal insulation and central heating. That is, you can stoke, but there will be decent electricity bills. Actually, this is why we are looking for an apartment in a new house, and so far we haven't found it, there are few offers.
Also in Haifa, cheaper housing than in Tel Aviv. And we need precisely a large city, where there will be a choice of special schools, special schools, hospitals, doctors, and so on. And in Haifa, you can live 10 minutes walk from the sea. In Tel Aviv is also possible, but the cost of such an apartment will be much more expensive. Tel Aviv is more expensive city.
We are afraid of the ecology of Haifa. I know about it, but it seems to me that it is no worse here than in Moscow, and maybe better due to the proximity of the sea, fewer machines and factories. But it may well be that we will live here for a year, and then we will go to the suburbs of Tel Aviv or to Netanya.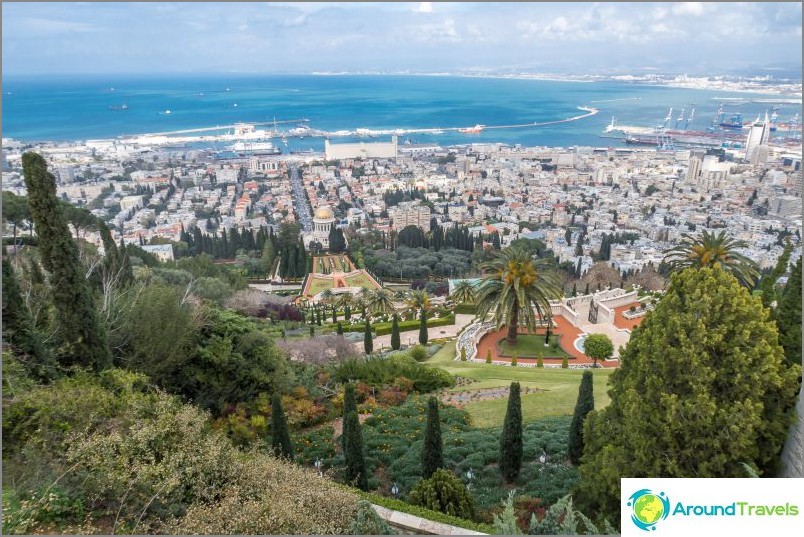 Future plans
And briefly about our plans. They are not
Just kidding, but they really are almost none. What to build, if we just arrived. Most likely, Daria will go to the ulpan to learn Hebrew, I will not go, because you have to work and finally sit down to process information for Thailand. After half a year, we are thinking of going to Moscow for a hearing rehabilitation to a private center (so far this is the best we have seen), I may be driving this city to Sochi or some Montenegro. Next winter and spring, I do not rule out that I will go (go) to Tai for a few months.
I was also asked if I would dotourist guide to Israel. More likely yes, than not, but not earlier than in half a year I will start to get out somewhere. But I will not describe all the processes for future emigrants (repatriates). Only stories about our life here, about how expectations are met.
P.S. If you have any questions, ask.
P.P.S. I changed the email service, the whole epic was. But I hope it will work correctly, if anything, write to me.
Life hacking 1 - how to buy a good insurance

Choosing insurance is now unrealistically difficult, so to help all travelers, I compile a rating. To do this, I constantly monitor forums, study insurance contracts and use insurance by myself.

Life hacking 2 - how to find a hotel 20% cheaper

First, choose a hotel on Booking. They have a good offer base, but the prices are NOT the best! The same hotel can often be found 20% cheaper in other systems through the RoomGuru service.

Discount hotels