My wife and I are very rare in such guesthouses.We stop, but since I was alone this time, I decided to try. Fortunately, I almost do not need anything except the bed. I'm already used to the heat, and I have enough fan, a common toilet and a shower is not a problem at all, I have my own Internet. So I was a bit like Khao San Road in Bangkok and decided this time to spend the night superbudzhetno. Incidentally, the first place was for reviews of Grenn House on Rambuttri, but it cost 325 baht and was not enough trash, so after half an hour I found it even easier and almost free - for 170 baht
The content of the article
Reviews of hotels in Bangkok where I was
Merry Guesthouse
Price
This guest house is not even in booking systems. You can book a more adequate guest through the search engine of RoomGuru hotels, I recommend it if you are going to search for something else in Bangkok in the area or in another. RoomGuru is a meta-search service, which by its functionality has long been in the top of the best in this segment, and at the same time there are often more lucrative offers on the hotel you are interested in.
To the question of how much housing in the capitalThailand and how much money you need to live. If you set a goal, you can live almost for free. I do not exclude that it can be even cheaper to find, if necessary. And not only in Bangkok, but also in the resorts. I agree, for an amateur, but everyone chooses the degree of comfort he needs, depending on his life priorities and circumstances. Before that, I have already stayed many times in budget guesthouses (for 300-500 baht) and say that many of them were quite nice and authentic, where it was nice to be. It was just that they needed to be sought out by reviews so as not to get trash. In general, I would advise budget travelers through couchsurfing I stopped, conditions will be better, and it is interesting to talk.
In short, I shot a room for Merry for as much as 170 baht. But there are rooms and more with a private shower and even with air conditioning, but the prices for them are already the same as everywhere in the neighboring guest houses - about 500-600 baht and up. And considering that the situation here is spartan everywhere and all rooms have windows to the corridor, then IMHO is not a good option, it's better to search for something else, I won above the link, for 500-800 baht there are excellent rooms with everything you need.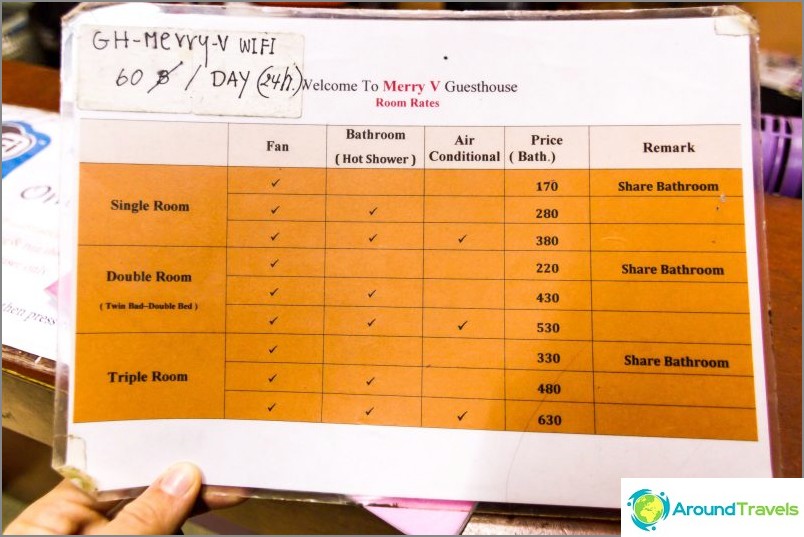 If you need something more comfortable with your own private bathroom and air conditioning, I recommend Rajata Hotelsimilarly close to Khaosan Road. You can also search for something nearby, through Bangkok hotels search engine.
Interior
A bit funny after good hotels here.stop, but the experience is interesting. Try it! Considering that I only needed one night, and I only came to the room to sleep, it is quite normal for myself. The main thing that was clean everywhere, both in the room and in the shower, and there were no living creatures. You know, when I watched some issues of "Eagle and Grate", where, oh God, one of the participants had to stay in inexpensive hotels or, oh, horror, a hostel, it seems to me that they either snuffed or bent the stick for the show. From one night no one will die, on the contrary, it is even interesting.
So, I immediately remembered the movie "The Beach", butmore precisely, even a book that I read not so long ago. There, the main character just settled on Khaosan in something similar, only more dirty and old. Well, in those days, probably, all cheap hotels were like that, but now everywhere is less tolerable, even in budget. And also Hong Kong was remembered with its miniature cheap hotels, only in price at a price 10 times higher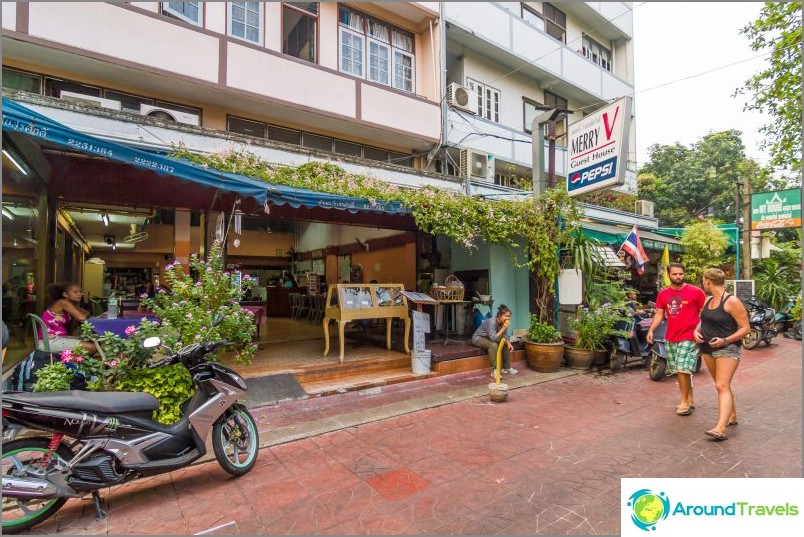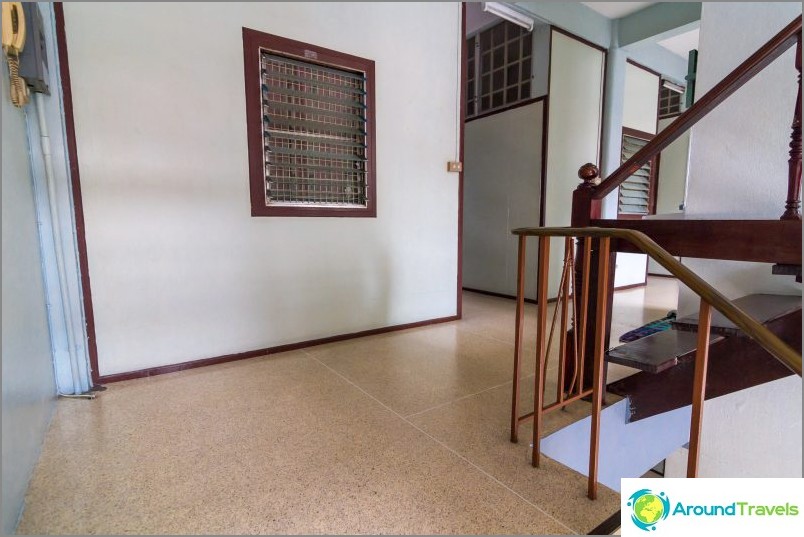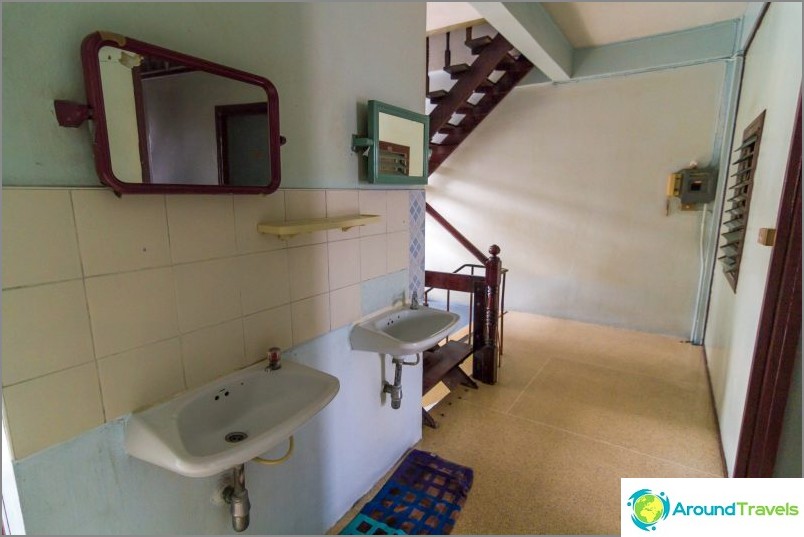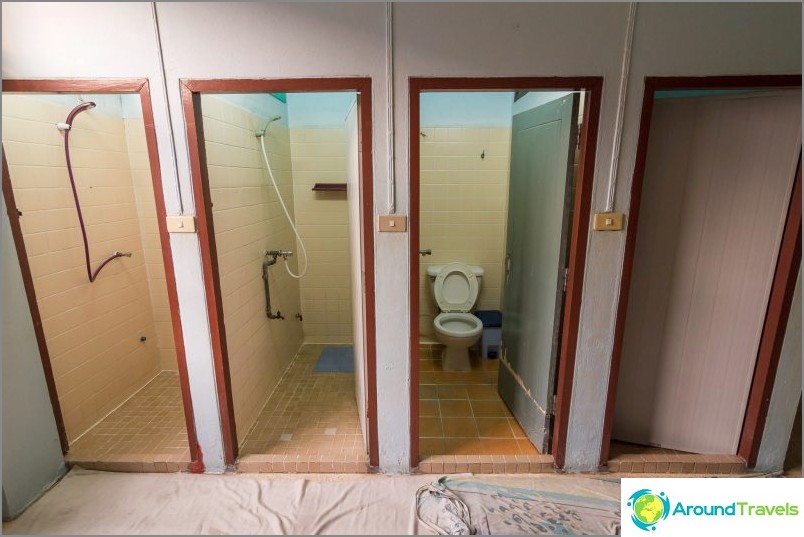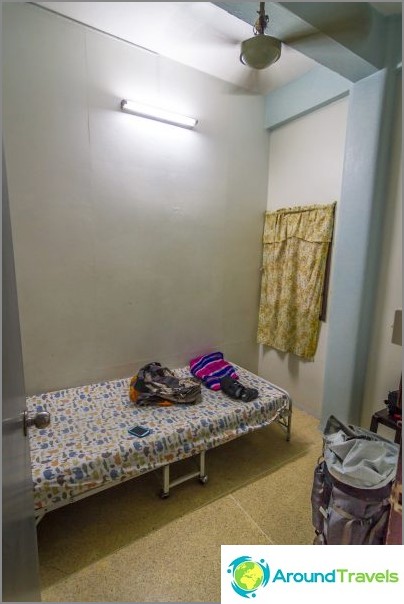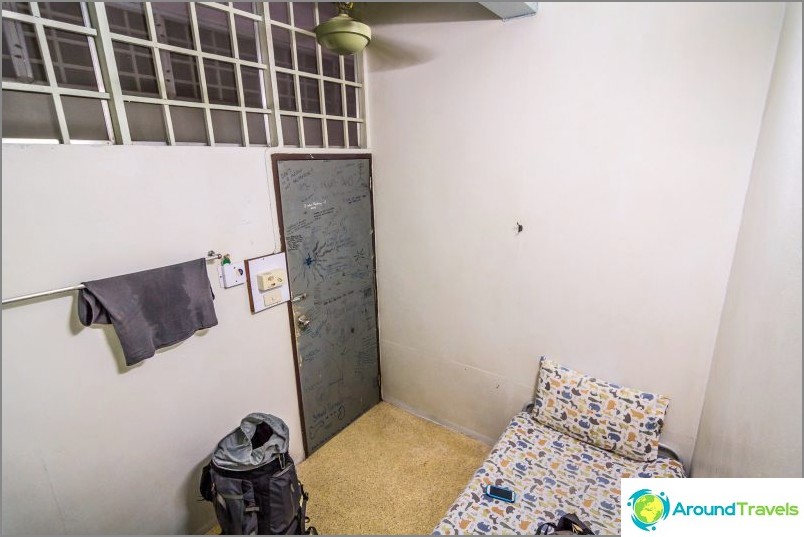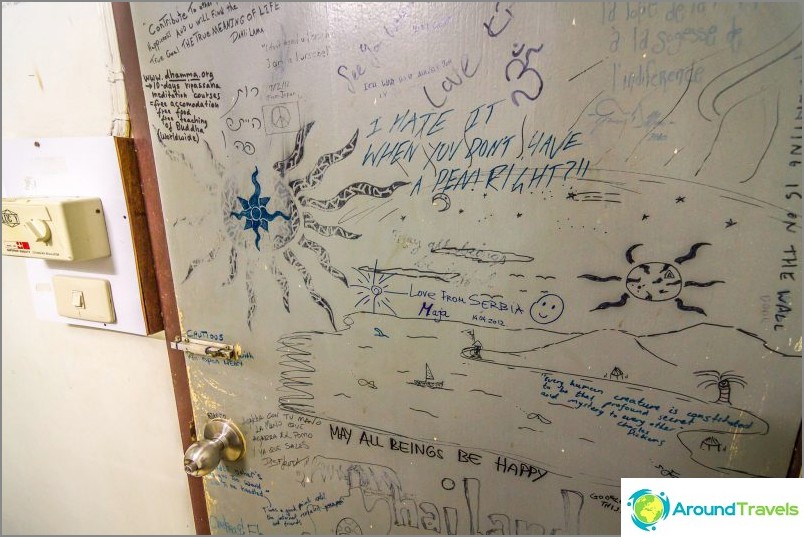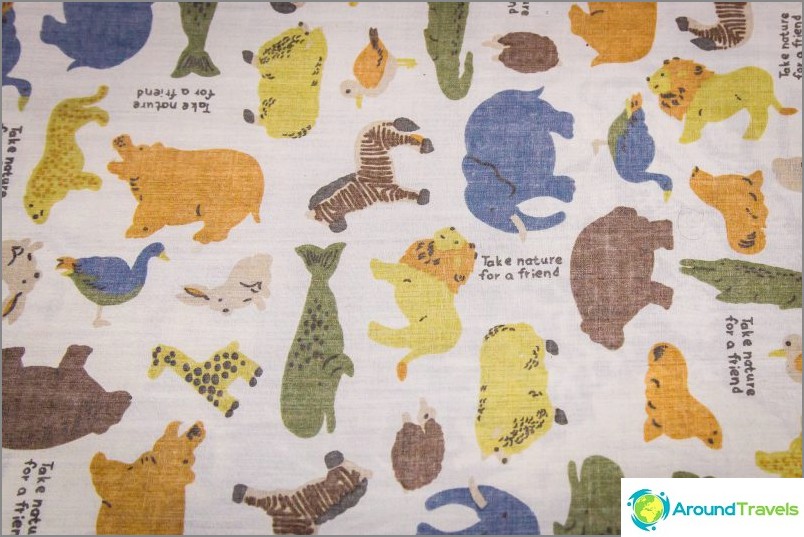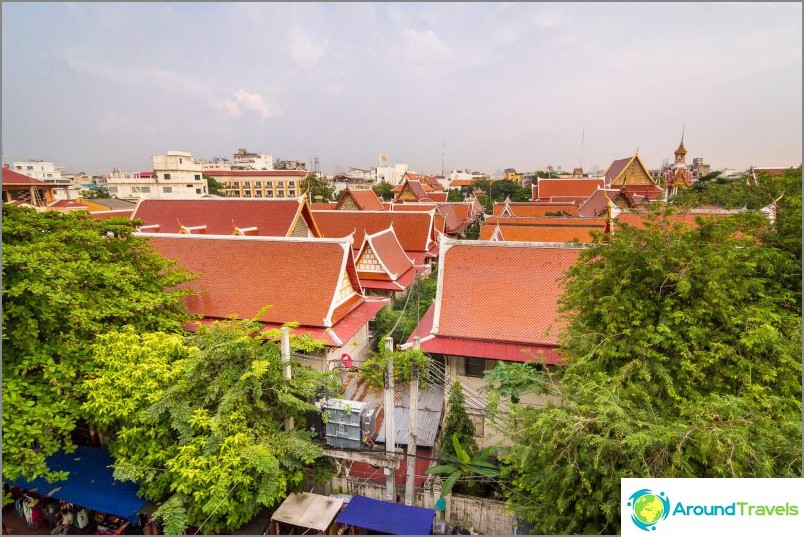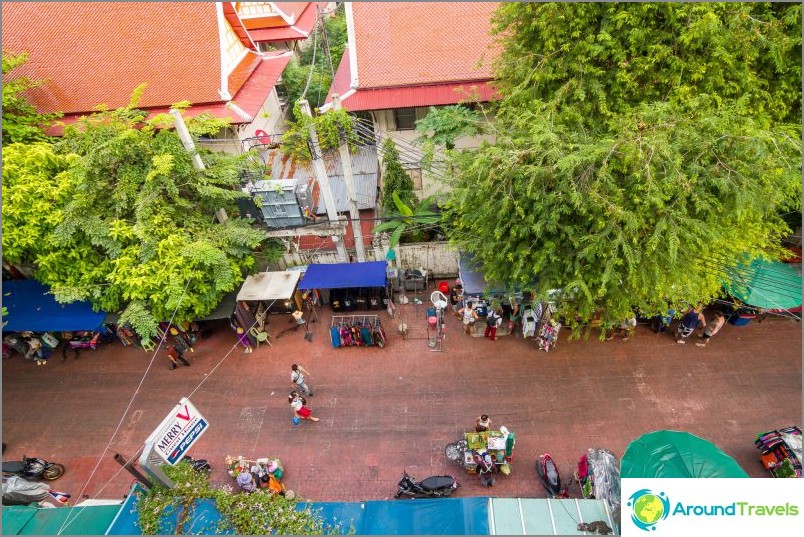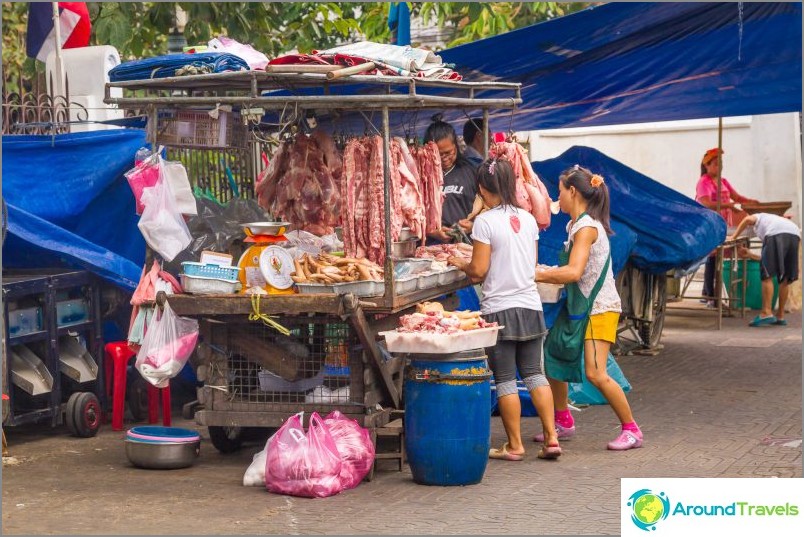 In general, if you want to leave the comfort zone(Of course, provided that you are not an avid backpacker who lives in these every day and this has already become the norm) and feel the spirit of Asia that is sometimes written and spoken about, then you can try to stay at least for a day in such a guesthouse.
The only thing that bothered, so it is not toofriendly owners ... In Thailand, you pay a lot of attention to this, because you get used to smiles very quickly. And you can hear who does what around from the neighbors, the walls are very thin, and there are large mesh windows near the ceiling. But this is not music, and not drunk hubbub, and thanks for that. Dorm
And they squeezed Wifi, they wanted as much as 60 baht forday ... pitfalls! True, a little later, after my stay there, the wifi seemed to be free. True, in these rooms for 170 baht there are no outlets, it is necessary to recharge the poet downstairs in the cafe.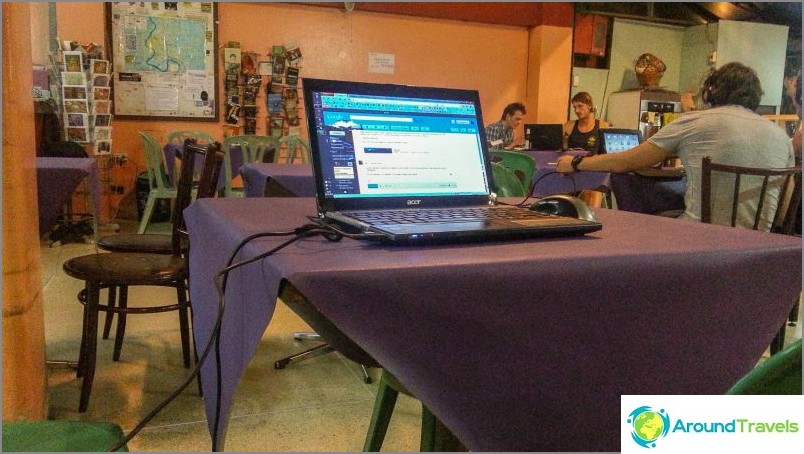 On the map
Merry Guesthouse
Merry Guesthouse
Single 170 baht, the rest is a bit more expensive. Neighboring buildings are also budget guesthouses.
Read more.
Single 170 baht, the rest is a bit more expensive. Neighboring buildings are also budget guesthouses. More details.
Life hacking 1 - how to buy a good insurance

Choosing insurance is now unrealistically difficult, so to help all travelers, I compile a rating. To do this, I constantly monitor forums, study insurance contracts and use insurance by myself.

Life hacking 2 - how to find a hotel 20% cheaper

First, choose a hotel on Booking. They have a good offer base, but the prices are NOT the best! The same hotel can often be found 20% cheaper in other systems through the RoomGuru service.

Discount hotels