In the center of Singapore there is a bridge that surprises with its architectural structure. It has a very unusual shape and thus attracts the attention of tourists from year to year.
Helix bridge
Pedestrian bridge over the bay of Marina. Singapore never ceases to amaze with its architectural masterpieces, scale and love of Feng Shui. Helix Bridge, officially The Helix and formerly known as the Double Helix Bridge, is a pedestrian bridge in the Marina Bay area. Architects unanimously recognize it as one of the most beautiful in the world. The bridge is 280 meters long.
Initially, the Helix Bridge was designed toIt fits perfectly into the architectural style of the main, adjacent buildings. In 2010, the bridge was opened and is now considered one of the main attractions of the country. In Singapore, they are able to surprise not only with their futuristic buildings, but also with the implementation of very clever tasks.
The task of designing was very difficult. Specialists needed to develop a design that would meet all the requirements of the Feng Shui Committee. The bridge should have turned out to be visually light, beautiful, to protect from wind and rain. In addition, of course, the bridge must also be strong and withstand a large cross-country capacity.
Unusual design of the bridge in the form of a spiralDNA molecules attract tourists here. In the evening, the lights are turned on throughout the bridge construction, which additionally gives it uniqueness. There are 4 observation platforms along the bridge (each with a capacity for 100 people), a good place to just sit over the river (you have to sit on the floor, though), watch the small boats and the city landscape.
In the asphalt, you can see the Latin letters - theythere is not just like that. In the evening, they are also highlighted, as well as the whole bridge. The letters C, G, T, A - remind us of the main substances of the DNA molecule: cytosine, guanine, thymine and adenine. Oh how! As planned, the bridge should be associated with life, because it is also in the form of a DNA helix.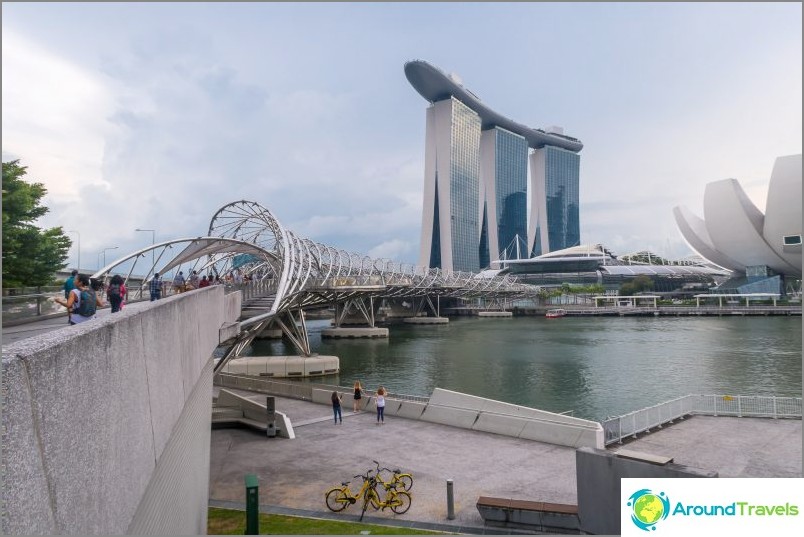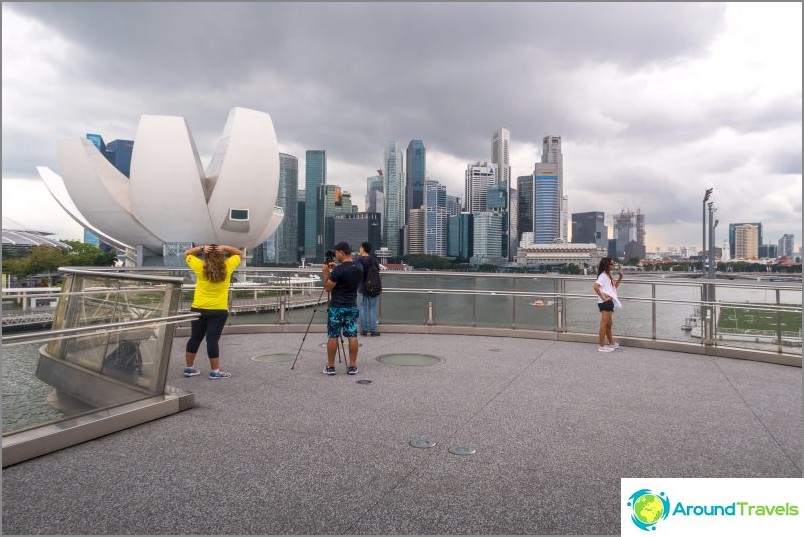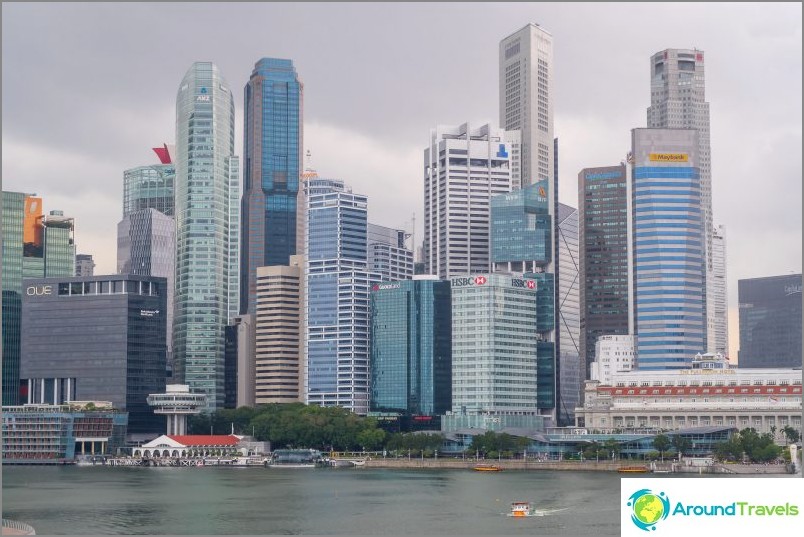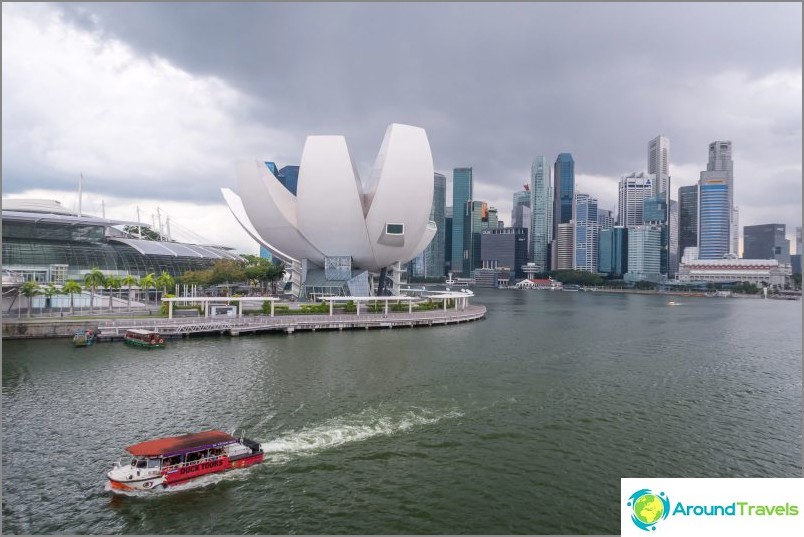 On the map
Helix Bridge
Helix Bridge
Helix Bridge. The Helix Bridge resembles a DNA helix. Views of the bay.
More about the bridge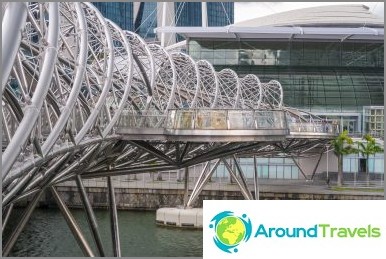 Helix Bridge. The Helix Bridge resembles a DNA helix. Views of the bay. More about the bridge
Life hacking 1 - how to buy a good insurance

Choosing insurance is now unrealistically difficult, so to help all travelers, I compile a rating. To do this, I constantly monitor forums, study insurance contracts and use insurance by myself.

Life hacking 2 - how to find a hotel 20% cheaper

First, choose a hotel on Booking. They have a good offer base, but the prices are NOT the best! The same hotel can often be found 20% cheaper in other systems through the RoomGuru service.

Discount hotels