In my opinion, the train Swallow and railway station RoseThe farm is quite a self-contained sights of the resort Krasnaya Polyana. To sophisticated people who have seen Moscow, St. Petersburg and other Europeans, this idea will seem funny, but we still have a category of people in the country who are not accustomed to this level of comfort. Instead of the green rumbling and stinking coffins, here you are met by a button for opening the door, personal seats and air conditioning. Out and you're already on the coast! In silence, coolness and beauty. The station itself seemed empty to me, as the spaceport and the inspection at the checkpoint here is no less thorough than at the airport.
The content of the article
Swallow and Rosa Khutor station
The building of glass and metal was built forservicing the Olympic traffic, which at the end of the games became less intense, and there were even rumors around the Runet that the station was almost planned to be dismantled or shut down as useless. But the rumors are rumors, and the building is still functioning. A lot of police, inspection with frames and x-rays, you need to lay out all the iron and phones from your pockets. Although how many times I went there, I always came across perfectly adequate, smiling, normal, aunties, without famous soviet dominance and dismissive intonations.
The first floor is a ticket office, toilets, turnstiles onentrance and exit, vendor machines with soda, coffee and snacks. Everything inside is clean, civilized, air-conditioned. At the checkout they give a paper receipt with a bar code, which will be needed for a trick in the destination station. On the platform with trains you need to climb the escalator and stairs. Due to this arrangement, it is impossible to get here bypassing the turnstiles and guards - full anti-terror and the "border on the castle". In the train, beauty, silence and a continuous passage along the entire length of the train - you can always find a free place for yourself without battling with sliding doors in vestibules.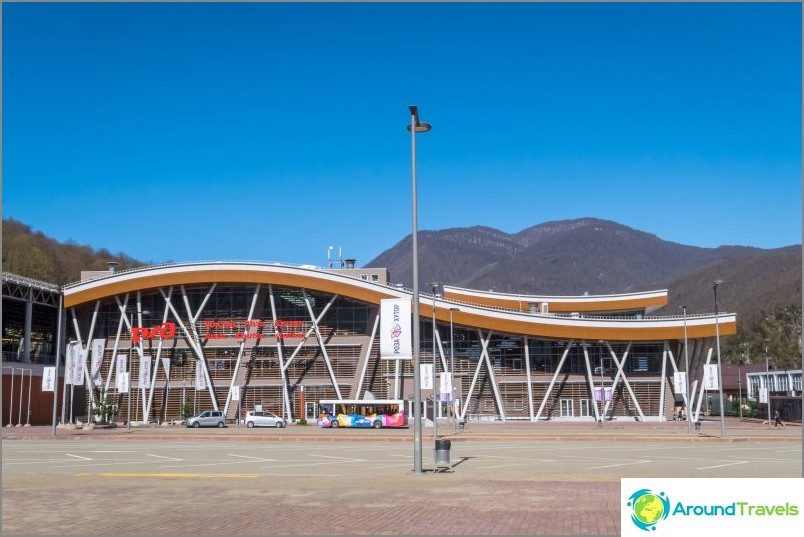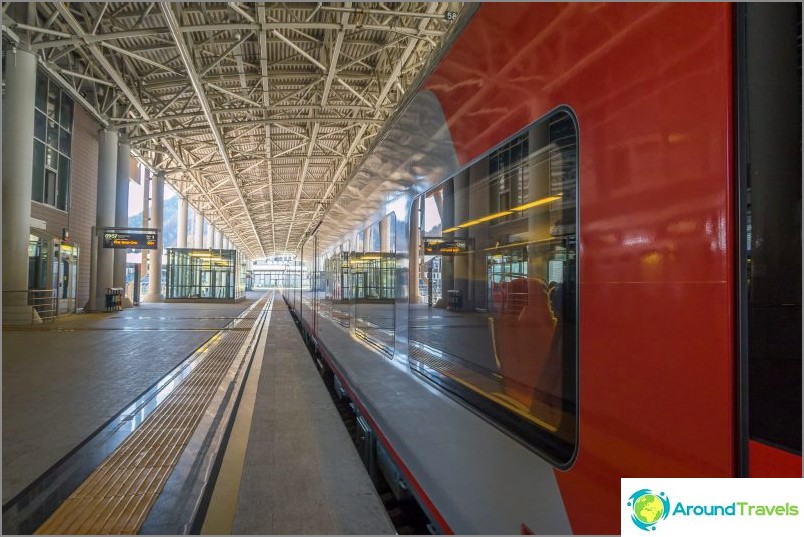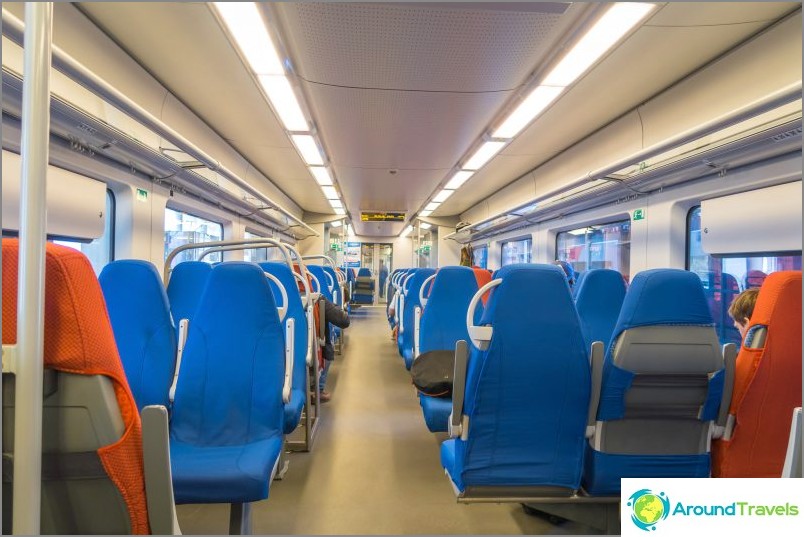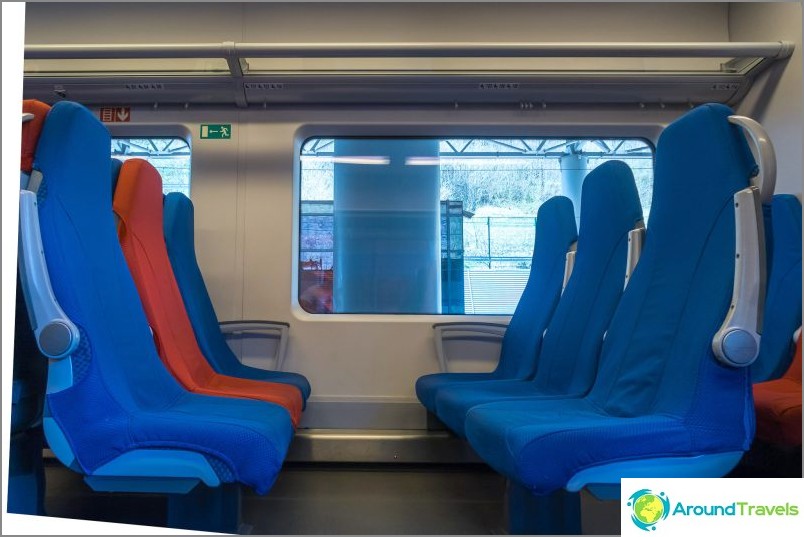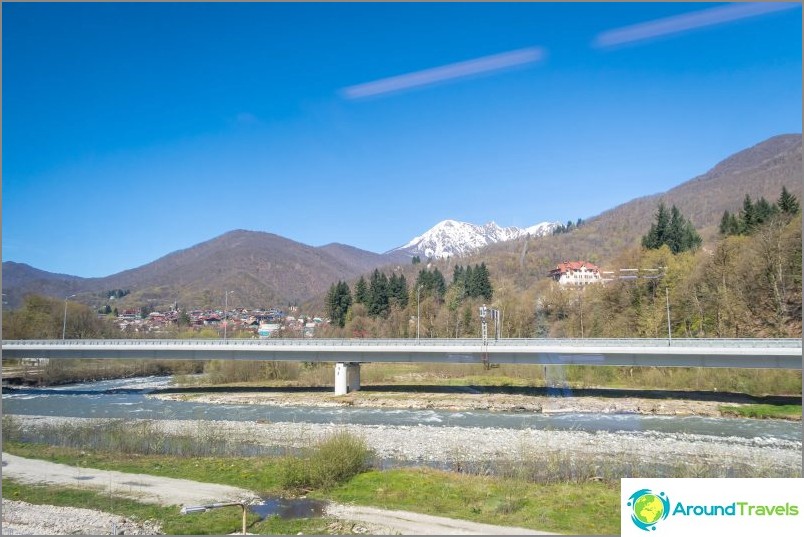 schedule
In addition to the standard city routes, there is a free shuttle bus for the residents of Rosa Khutor, which starts from the parking lot behind McDonalds and arrives at the main entrance to the Rosa Khutor Railway Station.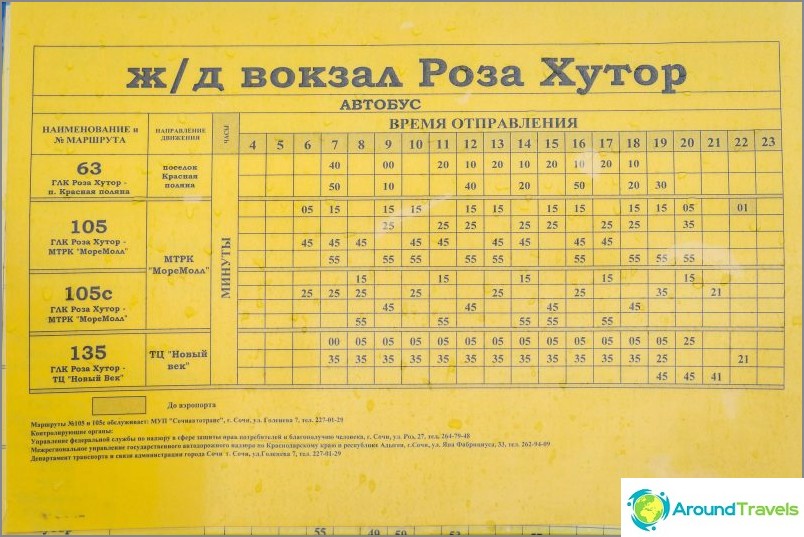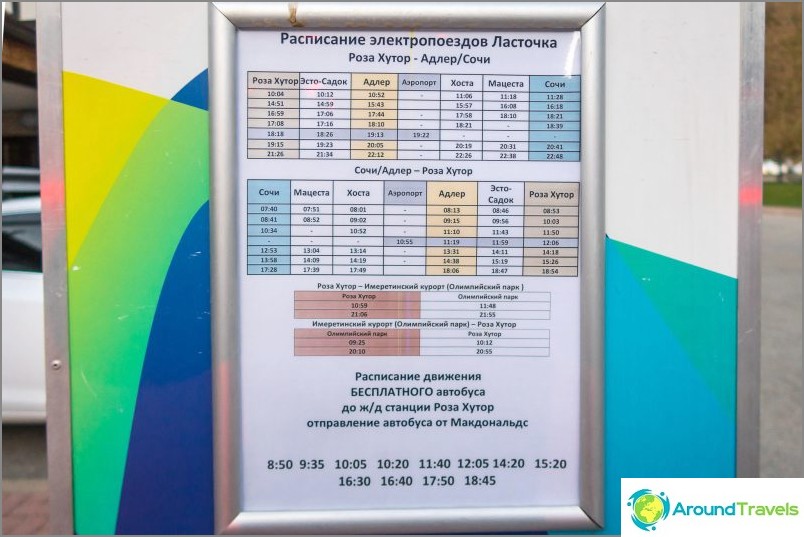 On the map
Railway station Rosa Khutor
Railway station Rosa Khutor
The ultimate. From here you can walk to your hotel in Rosa Khutor or take a bus to get to Estosadok or Krasnaya Polyana.
Read more.
The ultimate. From here you can walk to your hotel in Rosa Khutor or take a bus to get to Estosadok or Krasnaya Polyana. More details.