When planning a trip, one of the mostThe main questions that arise are where and how to buy cheap airline tickets. I will write about how to buy a ticket a bit later, in this article I will talk about the phenomenon of low-cost airlines. These are low-cost airlines (they are also called airline discounters), whose tickets are much cheaper than regular airlines (if they don't have any promotions). There are more than 150 such low-cost airlines in the world, there is something to choose from, so to speak.
The content of the article
Why loukosterov sell cheap flights
Most often, the level of service budgetairlines are no worse, and sometimes even better than regular airlines. The secret lies rather in the fact that these airlines are trying to reasonably save money on unnecessary things. For example, they do not have sales offices, there are no travel agents-intermediaries, the air ticket is bought via the Internet, and you can fly simply by listing the reservation that comes to the e-mail.
Another important difference between low-cost airlines is that if you refuse to fly, the money for the ticket is most likely not returned and miles are not used for frequent trips.
You also need to keep in mind that in the budgetairlines have strict restrictions on the weight of baggage, sometimes they have to pay separately for luggage and if this is not done when booking an air ticket, then the airport will have to pay double.
Since the price of a ticket inairline discounters formed on the basis of the fullness of the aircraft, the closer the date of departure, the more expensive the ticket. Therefore, if you want to fly cheaper, try to buy tickets for low-layouts much in advance. The earlier you buy a ticket, the cheaper you will fly.
Some flights need to be registeredindependently via the Internet, otherwise the airport will have to pay extra for it. My advice to you is to read carefully the conditions of the airline on its website and ticket.
Most airline discount companies haveflights do not provide free meals, but you can always buy it, if necessary, right on board. And budget airlines often use minor airports that are less loaded, which allows passengers to go through all the procedures upon arrival faster, and the low cost airline to increase the frequency of flights. The only possible inconvenience may be the time of departure, the possible delay of the flight and the distance of the secondary airport, but this is not always.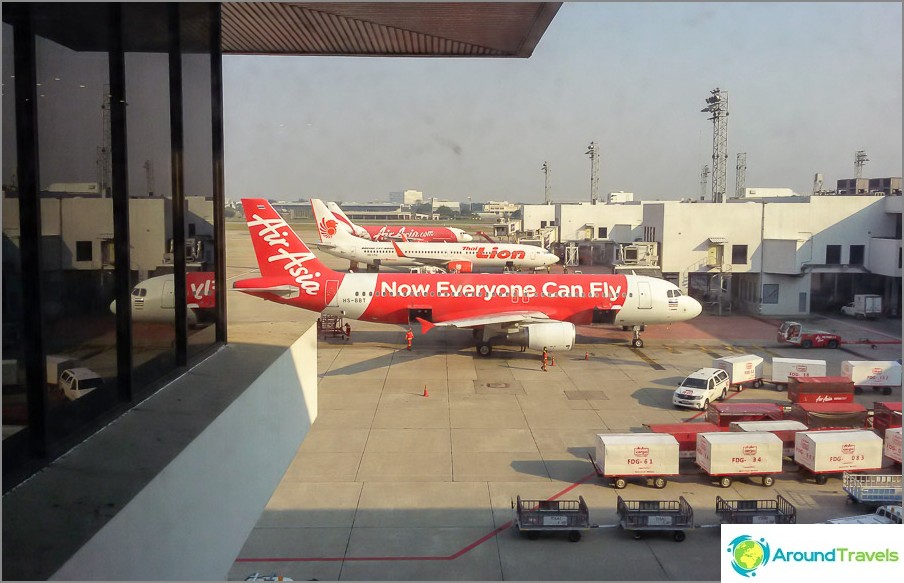 There are convenient search engines for ticketsloukostam, which show which lukosta fly to the desired city. These sites only give you the names of those low cost airlines that you can use. In order to buy a ticket, you will need to go to the site of the low-cost airline itself and there already book a cheap flight ticket.
whichbudget.com
low-cost-airline-guide.com/ru
flybudget.com
There are also sites that search for airline tickets for all airlines (both low-cost and regular) and directions:
There are also sites that search for airline tickets for all airlines (both low-cost and regular) and directions:
Aviasales.ru
Skyscanner.ru
When searching for tickets, we mainly use them. First, you can immediately estimate the order of prices, and secondly, these services are often enough.
Airline Accounts in Russia
There used to be avianova and skyexpress, but at the moment there are no more low-cost airlines in Russia. That's it. Therefore, it is often cheaper to fly to Europe than somewhere in Russia.
Loukosterov making flights from Russia to Europe
airberlin.com (from Moscow and St. Petersburg to many cities in Germany with transit to other cities in Europe)
eurowings.com (from Moscow and St. Petersburg to German cities with transit to other European cities)
flyniki.com (departure from Moscow and St. Petersburg to Vienna)
norwegian.no (from St. Petersburg to Oslo with further transit through Northern Europe)
flypgs.com (departure from Krasnodar and Novosibirsk to Turkey)
vueling.com (departure from Moscow to Barcelona)
volawindjet.it (departure from Moscow, Samara, St. Petersburg, Rostov to the cities of Italy)
flydubai.com (departure from Ekaterinburg and Samara to Dubai)
blue1.com (departure from Moscow and St. Petersburg to Helsinki, and from there to Paris, London, Düsseldorf)
Loukosterov flying from Kiev
wizzair.com (departure from Kiev to Oslo, Cologne, London, Venice, Dortmund, Krakow, Simferopol)
airarabia.com (departure from Kiev to Abu Dhabi, Athens, Dubai, Doha, Colombo, Delhi)
Low cost airlines in Europe
airbaltic.com Europe
airberlin.com Europe
blue1.com Europe
blueair-web.com Europe
bmibaby.com United Kingdom
brusselsairlines.com Europe and the World
clickair.com Europe
condor.com Europe
easyjet.com Europe
flug.idealo.de Germany, Europe, world
flyaeroflight.de Germany - Europe
flybe.com United Kingdom - Europe
flyglobespan.com Almost the whole world
flyniki.at Austria - Europe
flynordic.com Europe
flysas.com Europe and the World
germania.aero Germany, Kosovo, Macedonia
eurowings.com Europe
tuifly.com/en/ Europe
icelandexpress.co.uk Reykjavik - Europe
jet2.com United Kingdom - Europe
laudaair.com Austria - Europe
meridiana.itItaly - Europe
norwegian.no Europe and the world
ryanair.com Europe and the world
skyeurope.com Europe
smartwings.net Prague - Europe
spanair.com Europe
transavia.com Amsterdam - Europe
thomsonfly.com Europe
vueling.com Barcelona - Europe
volawindjet.it Italy - Europe
wizzair.com Europe
Low cost airlines in Asia
airasia.com The most popular low-cost airline in Asia, covers all of Asia.
airarabia.com UAE and the world
airdo.jp Japan
airindiaexpress.in India and neighboring countries
anawings.co.jp/ Japan
cu-air.com China
citilink.co.id Indonesia
fireflyz.com.my Malaysia
flydubai.com UAE
goair.in India
jal.co.jp/jex Japan
jetlite.com India
jetstarasia.com Singapore and Southeast Asia
jetstar.com Vietnam
jinair.com Korea and nearby countries
lionair.co.id Indonesia
luckyair.com China
flynas.com Saudi Arabia and Asia
nokair.com Thailand
flysama.com saudi arabia
skymark.co.jp Japan
skynetasia.co.jp Japan and Asia
spicejet.com india
china-sss.com China
starflyer.jp japan
vietjetair.com Vietnam
The list of all low-cost world on Wikipedia.
Life hacking 1 - how to buy a good insurance

Choosing insurance is now unrealistically difficult, so to help all travelers, I compile a rating. To do this, I constantly monitor forums, study insurance contracts and use insurance by myself.

Life hacking 2 - how to find a hotel 20% cheaper

First, choose a hotel on Booking. They have a good offer base, but the prices are NOT the best! The same hotel can often be found 20% cheaper in other systems through the RoomGuru service.

Discount hotels