Recently we visited Pereslavl-Zalessky. To be honest, I haven't been here for 10 years, but I don't remember how it was before. Only Nikitsky Monastery, Blue Stone and beautiful nature remained in memory. This time we decided to go to a couple of museums, one of which was the Iron Museum, which has been operating since 2002. According to reviews, he was praised, but he was advised not to expect anything serious. In fact, it turned out.
The content of the article
Iron Museum
First of all, it is worth remembering that the word "museum"in Pereslavl-Zalessky does not mean a museum in the usual sense, but a small exhibition. In particular, the Iron Museum is just a small two-story house, on the first floor of which there is a cashier and souvenirs, on the second there is a small room with shelves with exhibits, in this case irons. I think it is obvious that in addition to irons you will not see anything in this museum.
The cost of the visit includes a tour, whichalternately lead fervent girls. Boyko tell the story of the evolution of irons, interspersing his story with jokes. Speech memorized, there is no impromptu ala gum club, but listening is fun, relaxed. The tour lasts only 10 minutes. In short, it all comes down to the fact that at first there was a solid-cast iron, heated on coals, then a hollow iron appeared, that is, the coal was put inside. Then came the variations on gas and alcohol, which did not take root in Russia (they did not produce gas, but drank alcohol). The Leonardo da Vinci iron was also invented, with interchangeable metal blocks (cartridges) that were heated on the stove and then inserted into the iron. The crown of progress was the electric iron.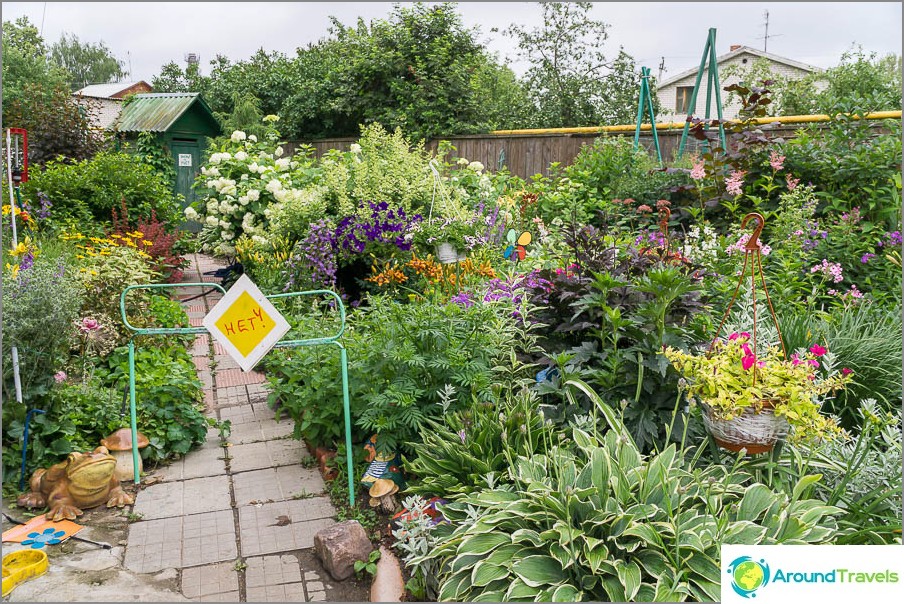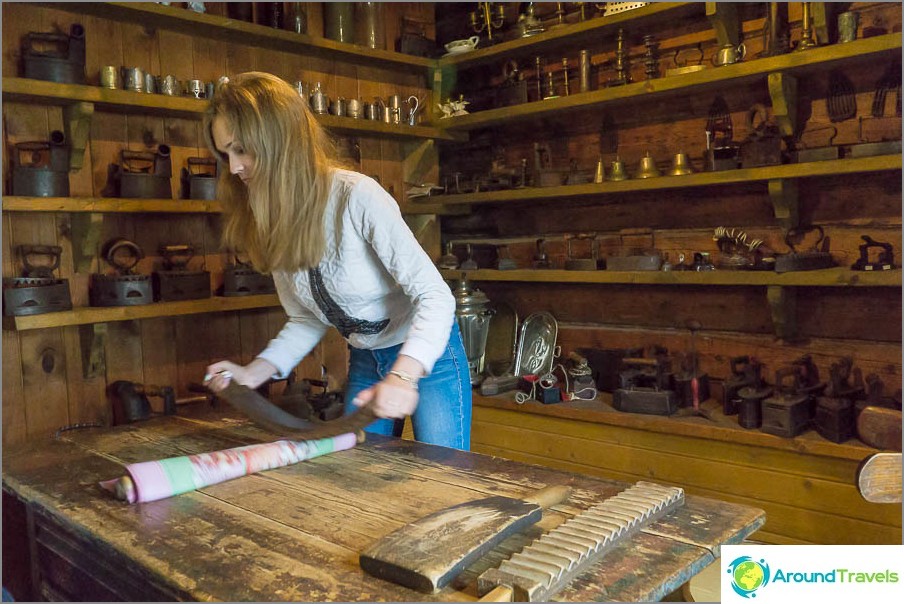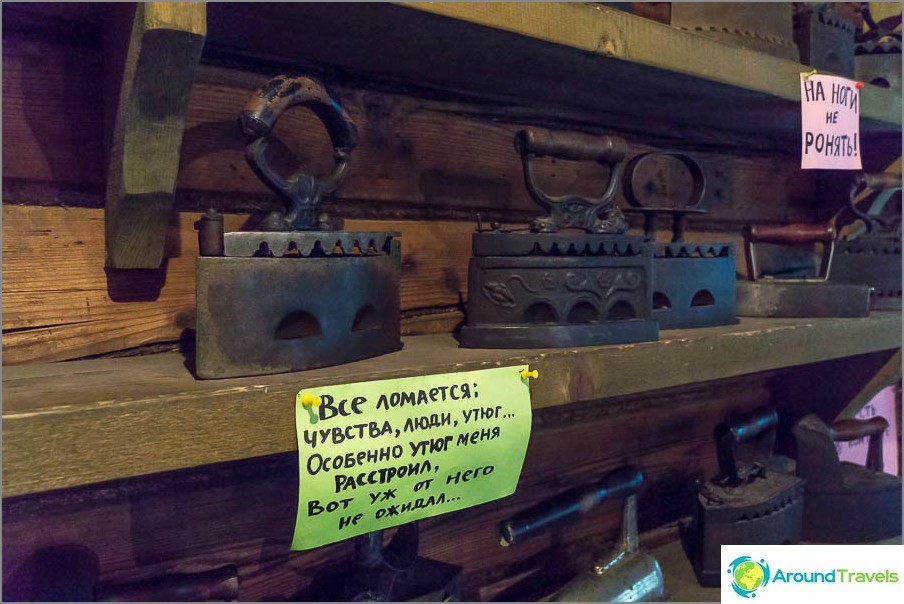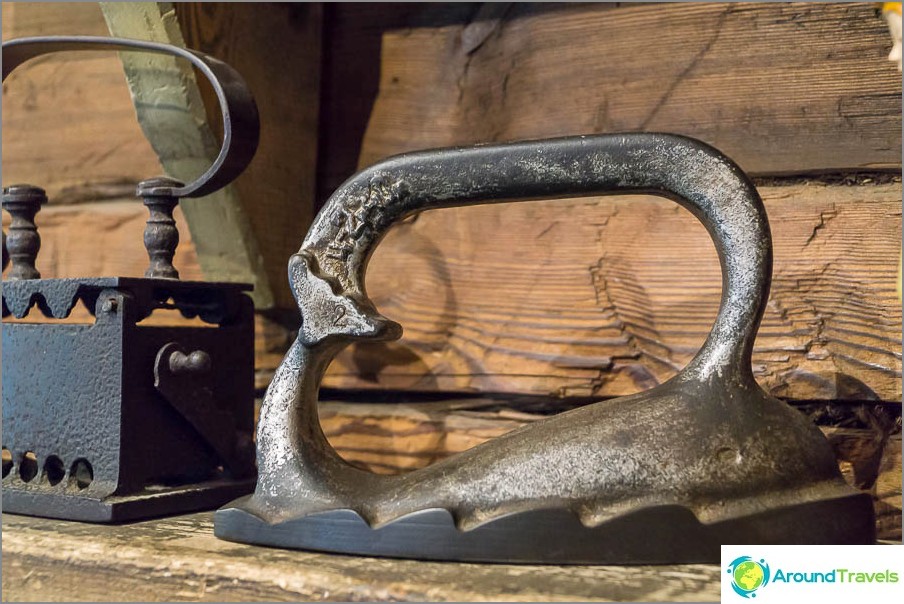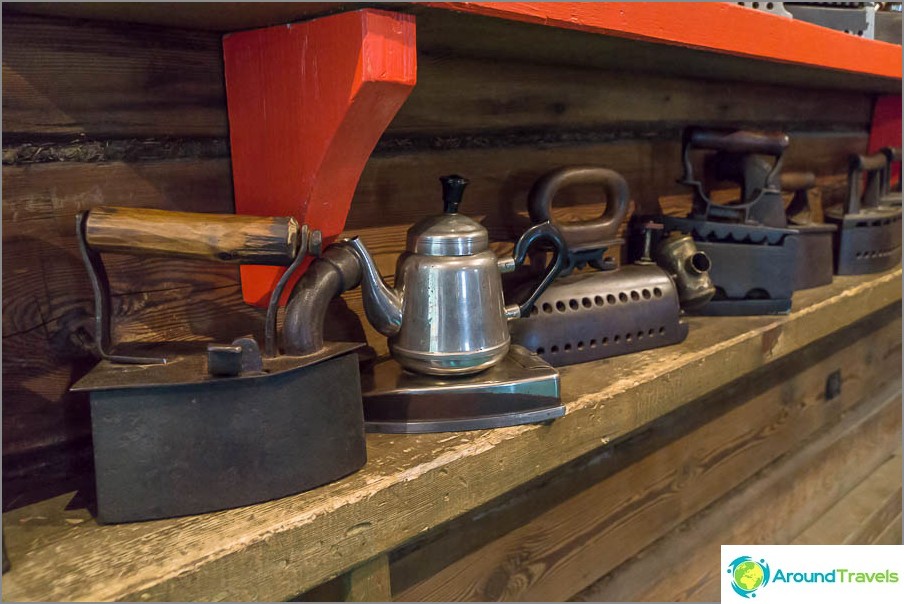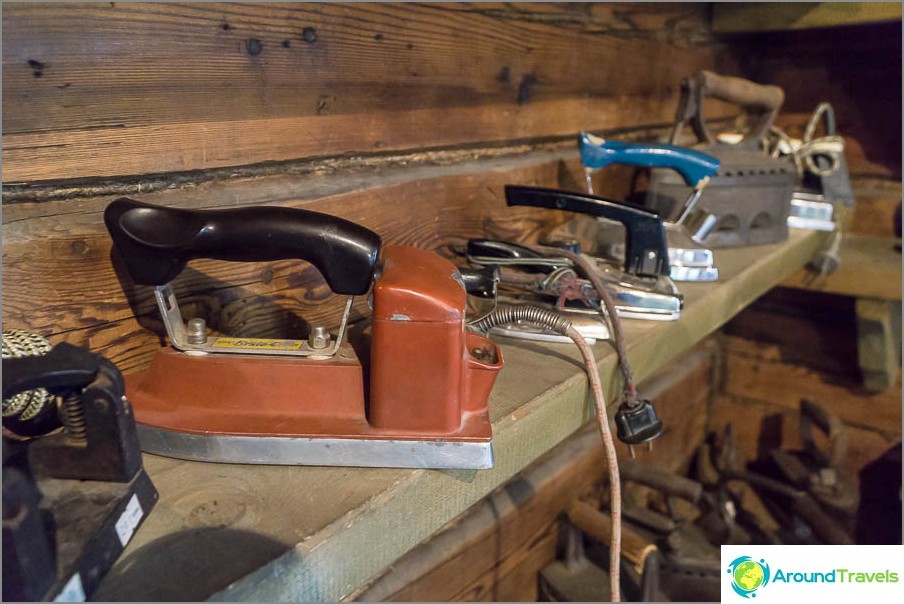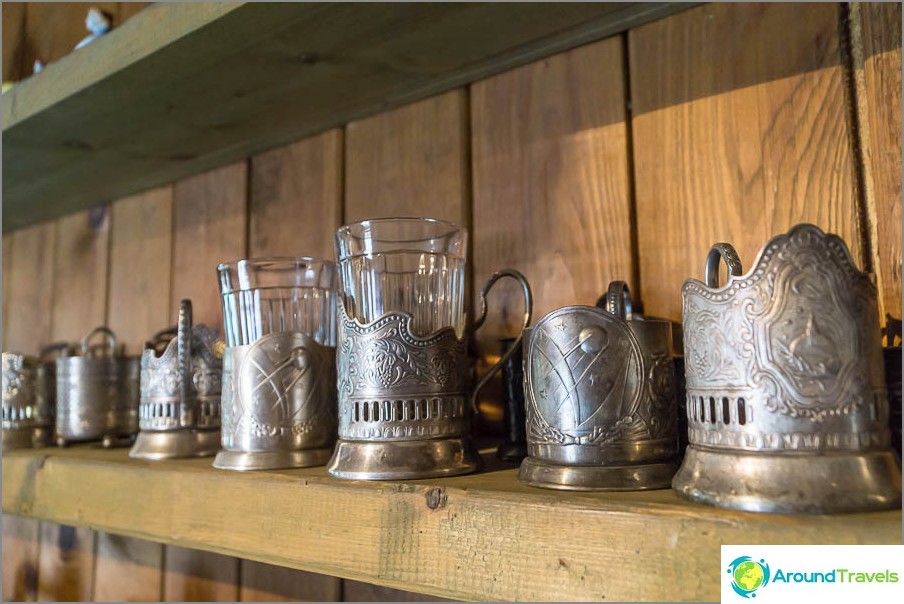 We listened to the guide, took some photos,touched the irons (most are very heavy!), and, in fact, all visiting the museum. No less amusing inscriptions on the fence at the entrance to the museum. I specially photographed some of them.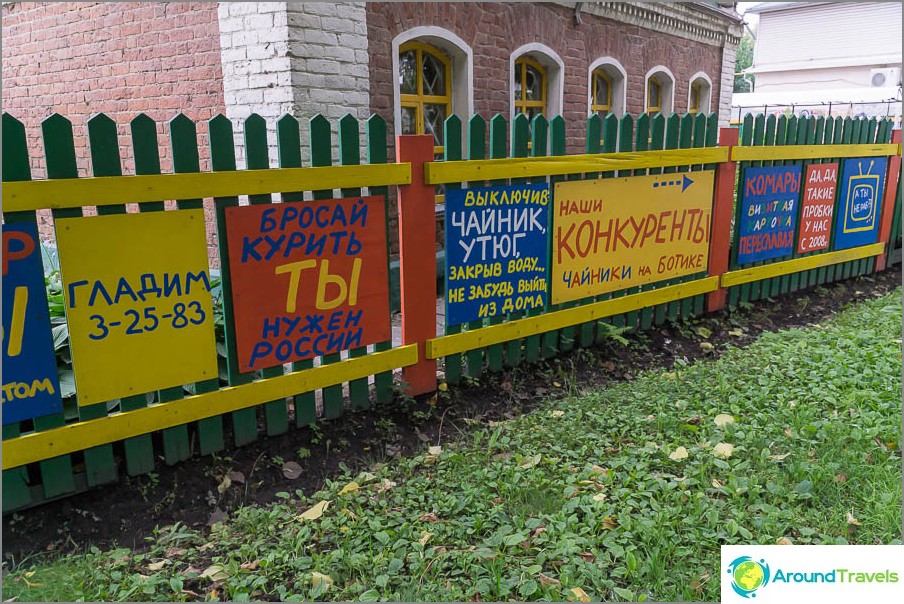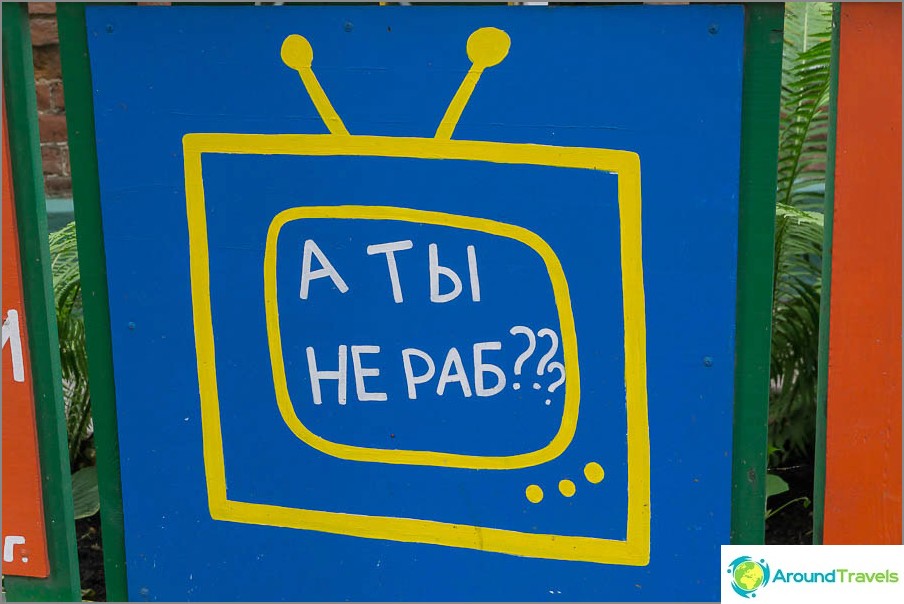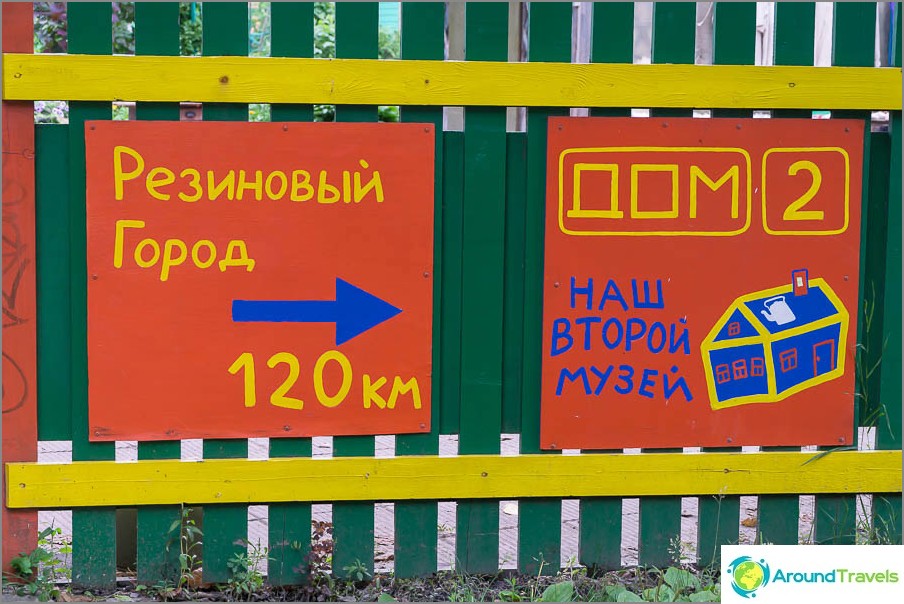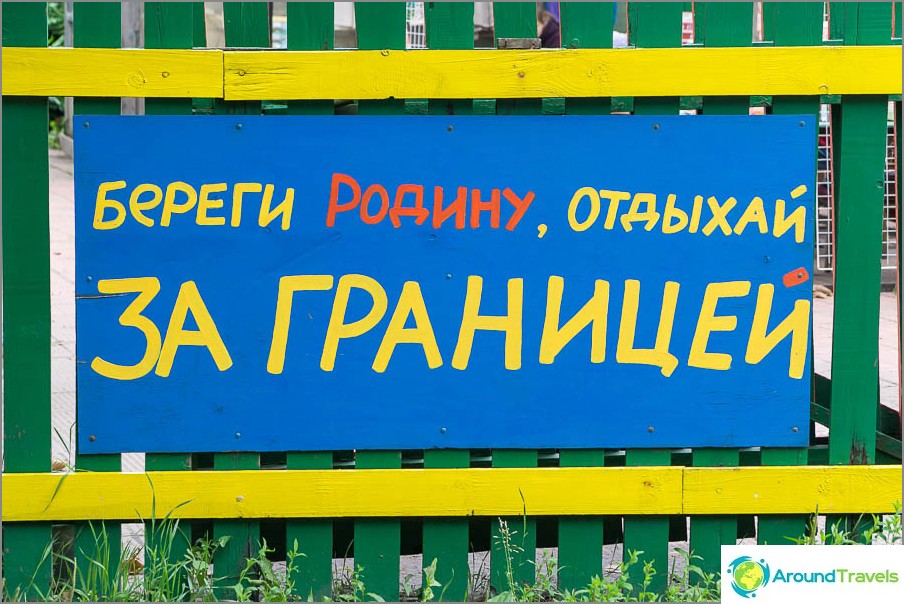 Cost and time
Where to stay in Pereslavl-Zalessky
What to see in Pereslavl-Zalessky over the weekend
The ticket price is 120 rubles per adult and 60 rubles per child. Tour included in the price, photographing for free. It seems to me, on weekdays, another price.
Opening hours from 10.00 to 18.00.
On the map
The museum address: Yaroslavl region., Pereslavl-Zalessky, st. Soviet, 11.
Phone +7 (48535) 3-25-83
Finding a museum is not difficult; it is located right on the main street in the center, on the right hand, if you drive from Moscow. Opposite him is a museum of savvy, Red Square and Cafe Montpensier.
Iron Museum
Iron Museum
Cheerful Iron Museum
Read more
Cheerful Iron MuseumRead more