For the first time in my life I saw the aquarium in Kuala Lumpur. Then he hit me very much. It was very interesting to compare it with Bangkok, which is also considered one of the best.
The second time impressions, of course, are not sostrong, but still amazing. Stuck in front of some aquariums for ten minutes trying to take a photo. In addition, he was with a child, not one, looked through his eyes. In Siam Ocean World, everything is done in such a way that even a small child will be interested.
The content of the article
Bangkok Aquarium
The correct name of the oceanarium is SEA LIFE Bangkok Ocean World, but the name is Siam Ocean World, which is outdated. In any case, you know, there is only one oceanarium in Bangkok, you will not confuse.
Territory and maintenance of aquariums
We arrived at the weekend ... do not do so ifYou do not have electronic tickets from Klook or from the site. The queue was very long and went out to the second floor. I do not know how much you can stand in it, half an hour. It's good that I bought the tickets in advance and I didn't have to stand in it (see below for details about tickets and prices).
In principle, there are many bright ones in the lobby.figures of sea inhabitants, designed to entertain the waiting people, with them you can take pictures and distract the child. There was also a man in a penguin suit who offered everyone to take a photo with him.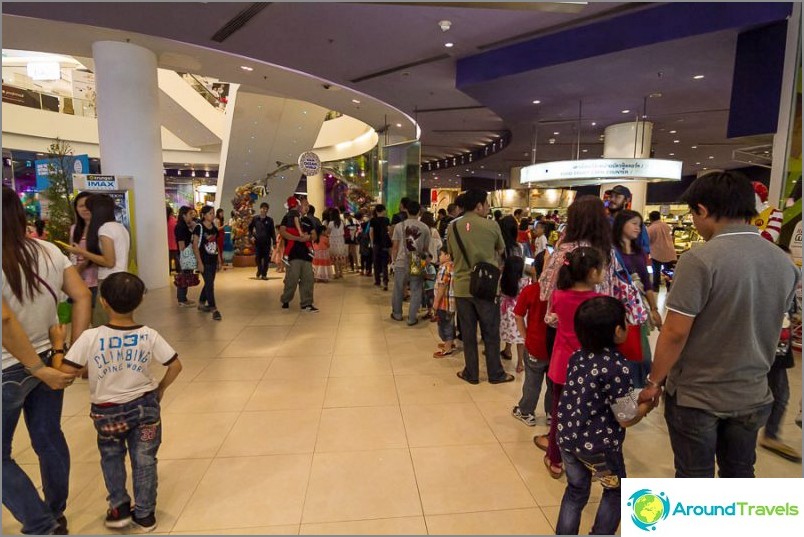 The entourage of the whole Oceanarium is very pleased with itsoriginality and diversity. Throughout the journey, there are aquariums of various sizes and shapes, ranging from very small, to large, round ones, so that it can be walked around in a circle. This is convenient, especially when many people are always somewhere, but there is a free place.
Not less shocking and the very content of aquariums,starting from completely incomprehensible worms, which then crawl out of the sand and stand in columns in the water, then hide in it again, and ending with huge crabs, I would even say crab meat. I did not know that they grow to such great sizes!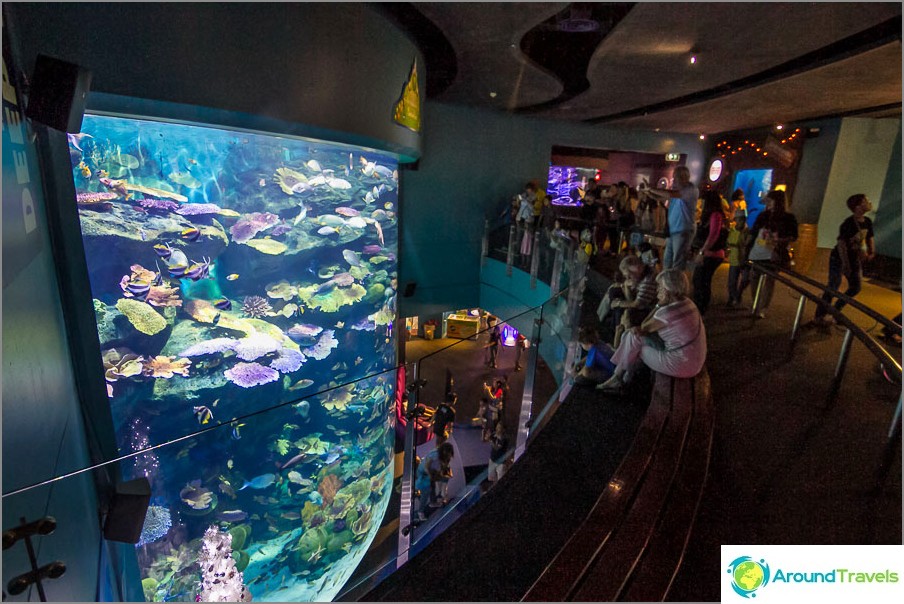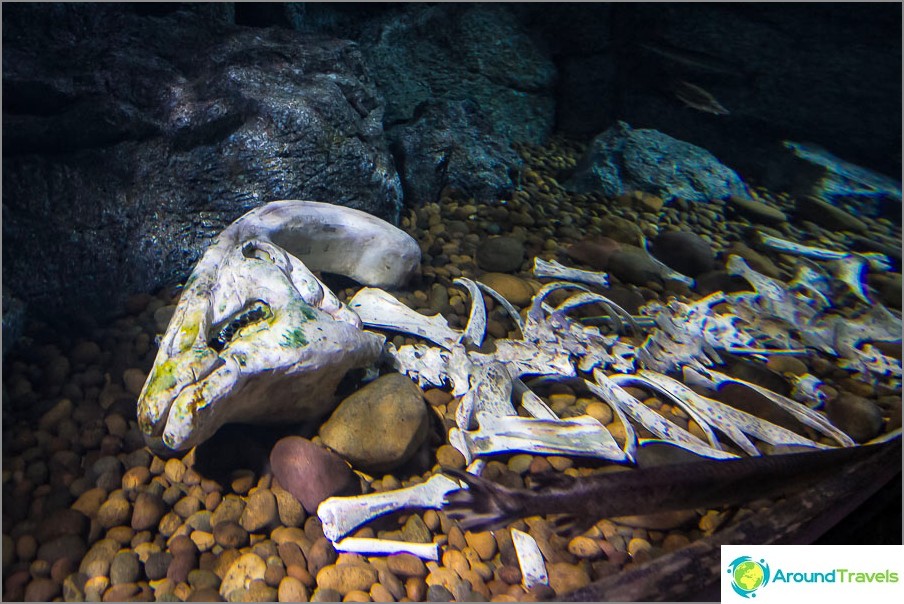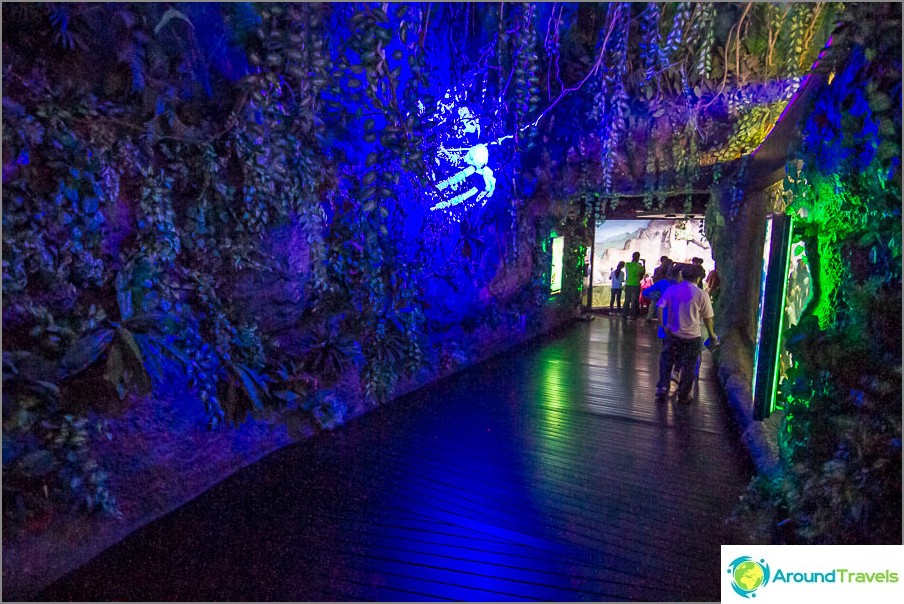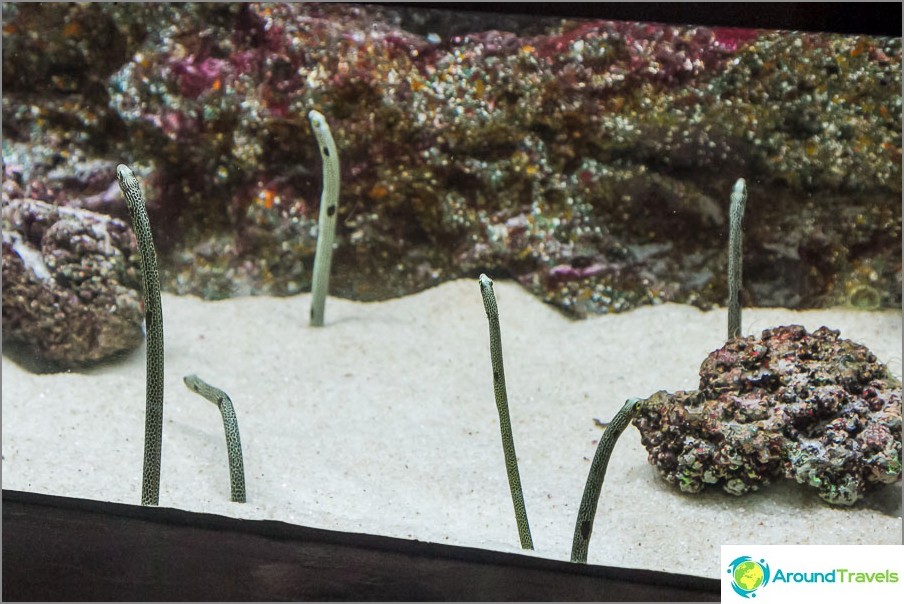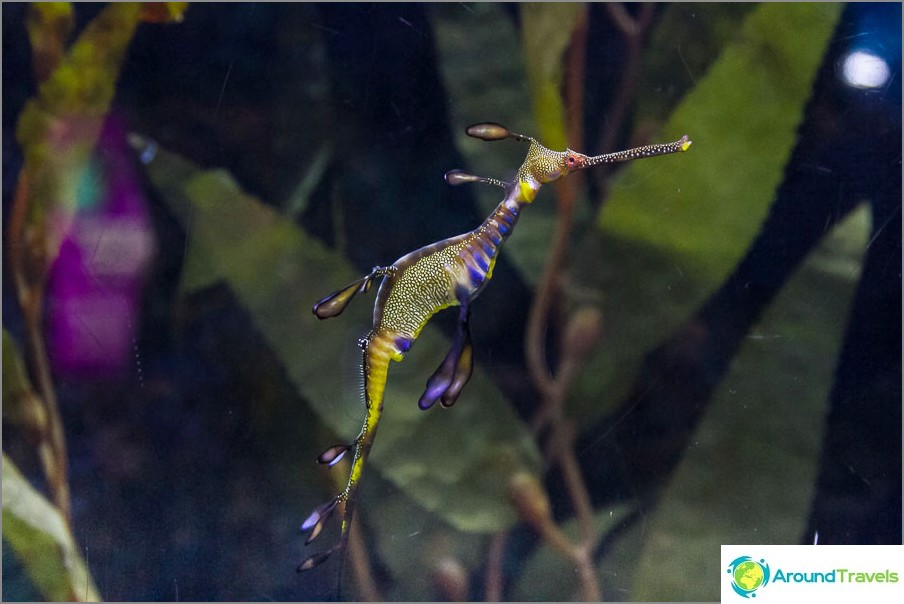 But how great is that a lot of large aquariums withlarge, bright fish that slowly swim past, very close to the glass and can be seen very well. We stuck with such aquariums for a long time, and there were several of them, and the fish are different everywhere, in general, there is something to see.
But fast otters (or whatever they are calledbrisk waterfowl animals?) we almost did not see. Firstly, because they were very popular with other children and their aquarium was literally covered with children of different ages, the animals themselves moved so quickly that I did not have time to show them to the child.
With penguins it was somehow simpler, they swim,Of course, it is also fast, but it's great to have a great walk overland. Moreover, apparently, the feeding time was right and they literally crowded around the glass and piled together at each newly arrived visitor, letting themselves be considered.
Contact Oceanarium
For young children, probably the most interestingentertainment is an opportunity to climb a pen into an aquarium and touch a rough starfish there. Yes, of course, this star is completely unpleasant for herself, that in a day she is touched by a thousand hands, but it causes complete delight in children.
It is a pity that there was no one else besides the star.
Tunnel
This is my favorite place in the aquarium! I am genuinely delighted with huge fish and sharks swimming over my head! In general, the feeling that you are under water, under all these sea creatures, and not above them, really blows up the imagination.
See how the toothy swims over youa dangerous whopper and it is very cool that it can be seen here and so close. A bit scary and interesting at the same time. Although fear may be caused by the fact that I reviewed a film about sharks in childhood and look at them with a shudder.
In the tunnel, many people periodically accumulated; after all, it is better to come on a weekday, and then almost all of them are created.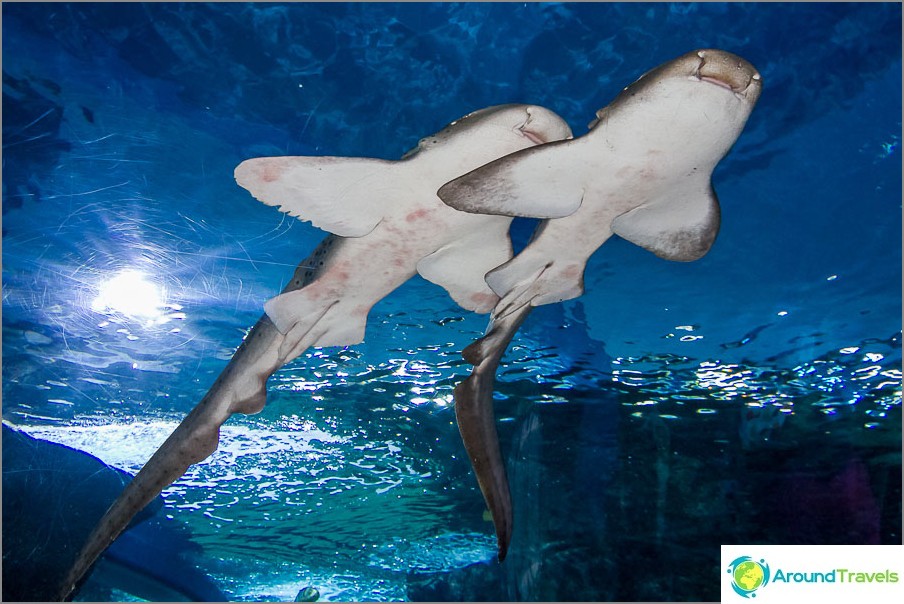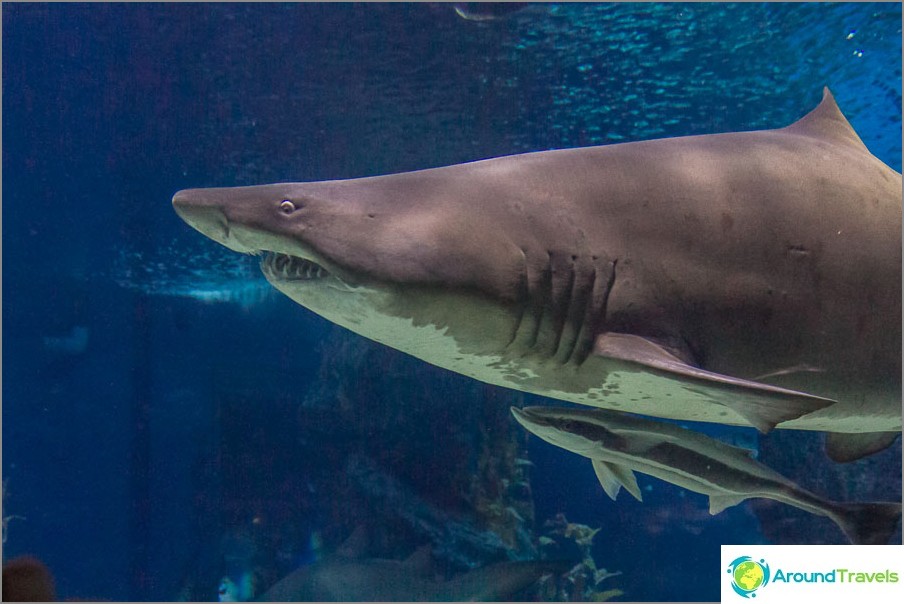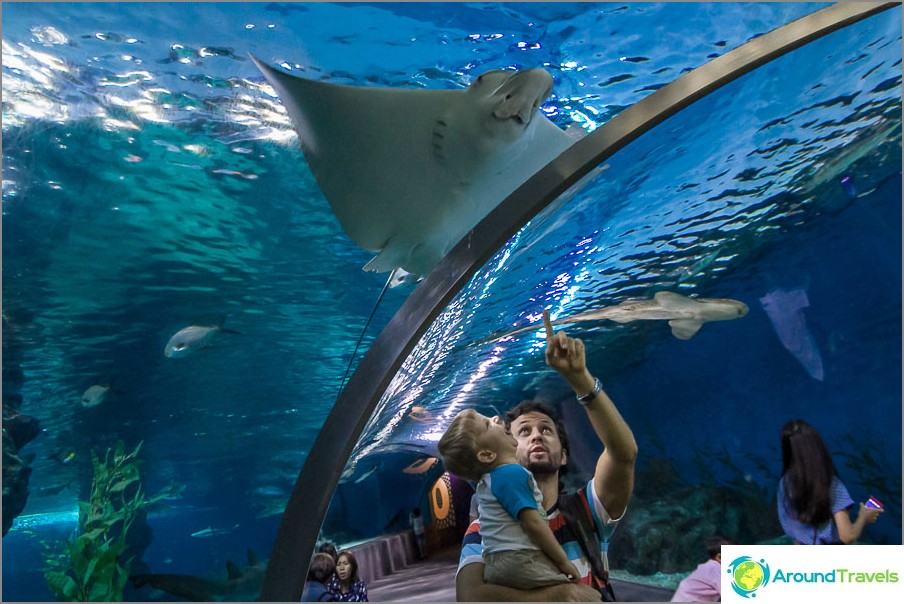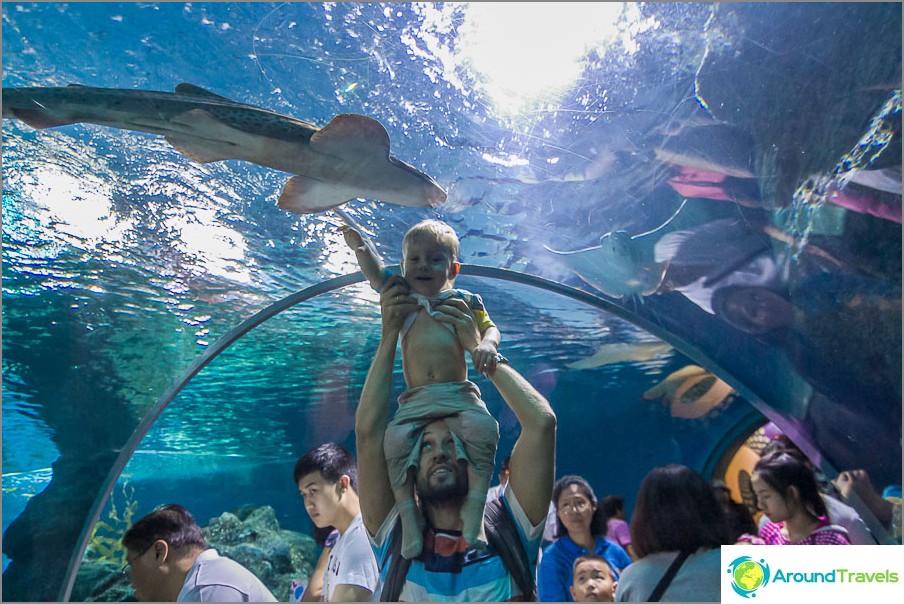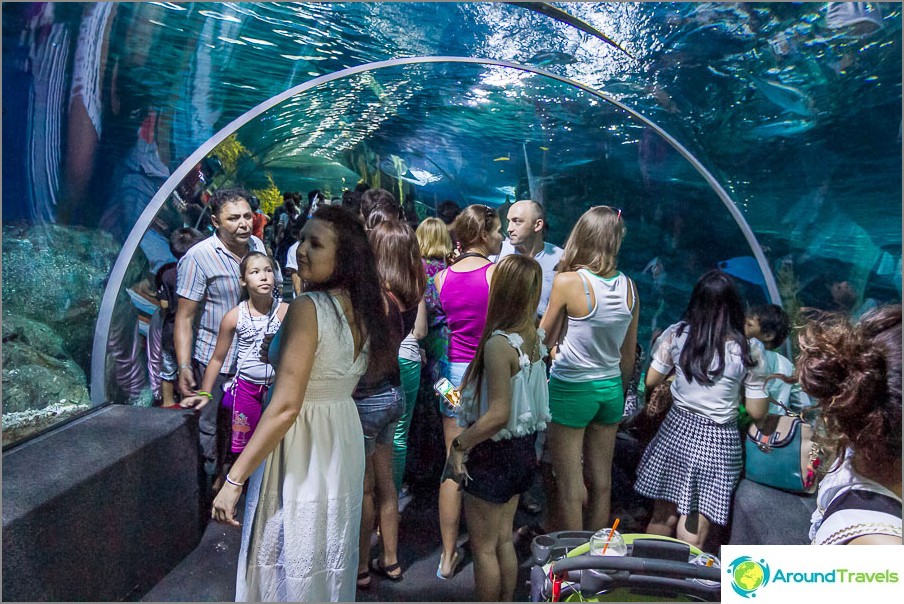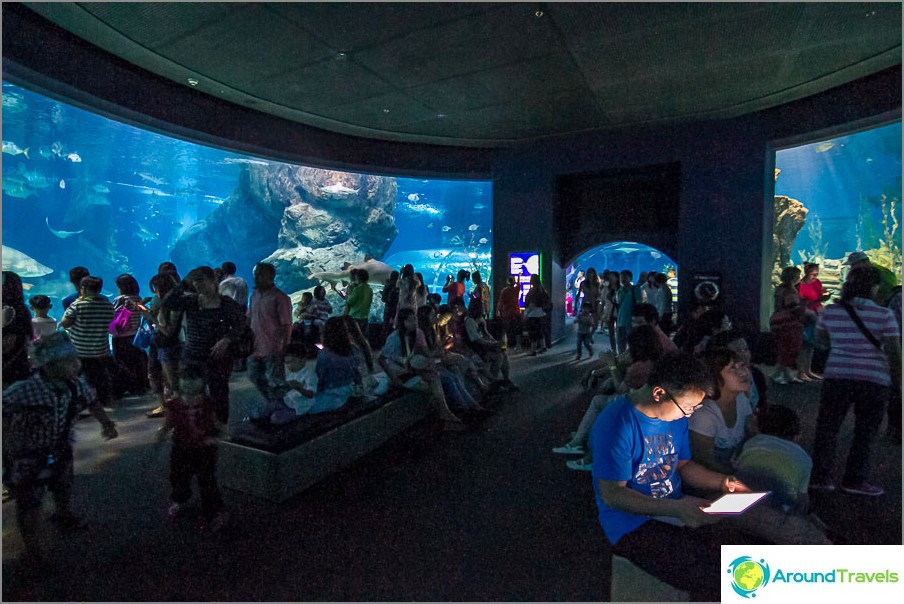 Shark feeding
And one of the most vivid impressions was feedingsharks I looked at the schedule, when it would be (2 times a day), I specially took convenient places in advance and waited for the performance. The aquarium in which this action took place was very large, on the whole wall, opposite to it were benches, as in an amphitheater, so that everyone could see everything well.
First two divers with buckets sailed, thenthere were also sharks. They were fed with pieces of fish, which were mounted on long stick-pins. It seems like everything is safe, but it looked scary. Sharks threw themselves so sharply at these pieces, so terribly swallowed them at once.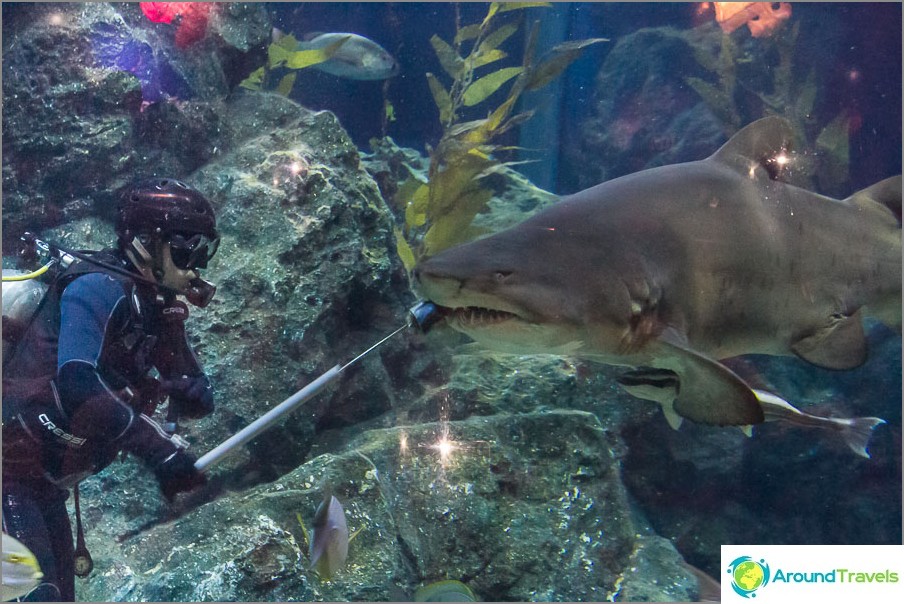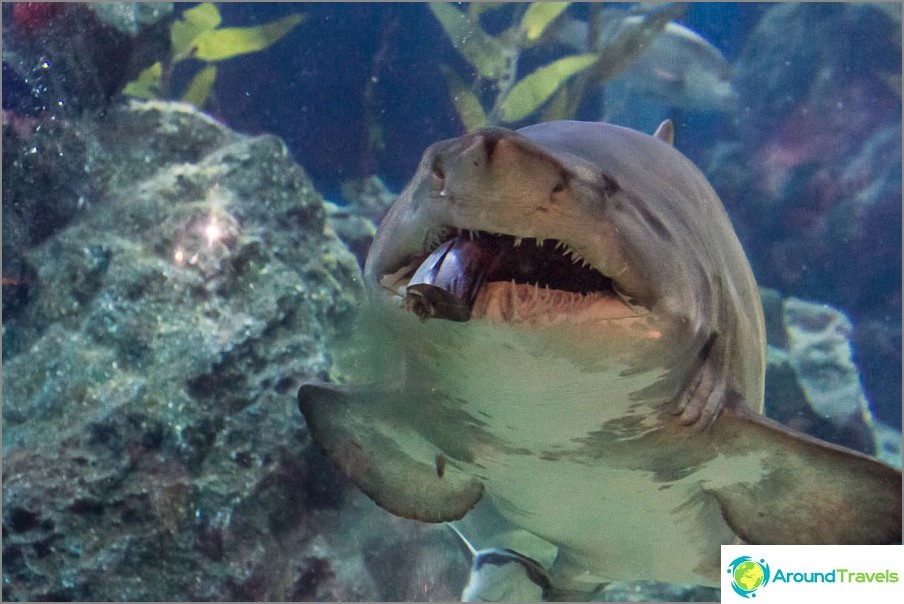 Jellyfish and chill out
There is one very meditative place inOceanarium is a room with jellyfish. The light is almost completely turned off, quiet quiet music plays softly, in the middle of the room there is a circular soft sofa, and all the aquariums with jellyfish are somehow slyly highlighted.
So, these creatures look like some kind ofthe magical inhabitants of an unknown country, such as Pandora of Avatar. Being of different size and shape, they swim impressively and beautifully in their aquariums, shimmering with all the colors of the rainbow.
There is another entertainment in the Bangkok Aquarium,which I have not tried. This is a boat ride with a transparent bottom, which floats on the surface of the water above the very tunnel and its passengers look at all the inhabitants from top to bottom. I do not know how interesting it is. It seems to me, not really, a waste of money.
Oceanarium is the place to go yourself, even if you do not have children, because it is interesting even for adults. And if there are children, then this is generally the number one attraction.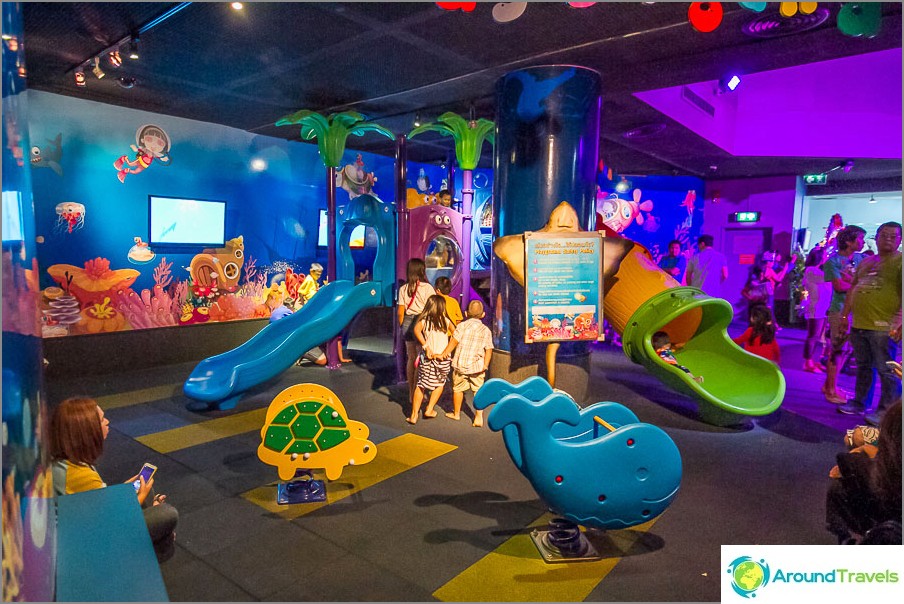 Information to visit
Ticket price and opening hours
Opening hours: 10 to 21 (must enter to 20:00, but an hour to watch will not be enough). It is best to lay at least 2-3 hours to watch, especially with children, and if you want to look at feeding the animals.
The price of a ticket to the aquarium: 990 baht adult and 790 baht for children (3-11 years). Children under 3 years free.
Ticket price to the aquarium + 4D cinema andsailing on a glass bottom boat: 1300 baht for adults, 1100 baht for adults. But honestly, it's not worth it. Cinema garbage, as elsewhere, the video will show and everything (the cinema does not work until April 2019). The boat is also a dubious pleasure.
Since tickets are not very cheap, I have foryou have life hacking, how to buy tickets cheaper: 700 baht per adult and 650 baht per child. Cheaper than the official website! Also, it will be possible to pass without a queue, which is very important at times.
Tickets at 700 baht discount>
If you have several people, the discount is goodwork out. Go to the site Klook, register and buy tickets online for today or another date. Immediately after payment you will receive a voucher by mail. It will need to show at the entrance on the screen of the phone.
Otter feeding: at 11 and 15 o'clock.
Gentoo penguin feeding: at 12:30 and 16:30.
Jackass penguin feeding: at 11:30 and 15:30.
Feeding sharks: at 13 and 16 hours.
Feeding of skates: at 13:30 and 16.30.
How to get to the aquarium
Find Siam Ocean World is easy, it isright next to the BTS Siam station in the building of the huge Siam Paragon shopping center (there are several shopping centers in a row and the BTS is near the right one). You go down from the BTS to the shopping center, go to the first floor (if you are not on it), and near the food court there will be an escalator down (this is an underground floor). It's easier, probably, on the spot, to ask the guard some to ask, in order not to wander, everyone knows the aquarium there.
On the map
Oceanarium (Siam Ocean World)
Oceanarium (Siam Ocean World)
Aquarium in the Siam Paragon mall
Read about the aquarium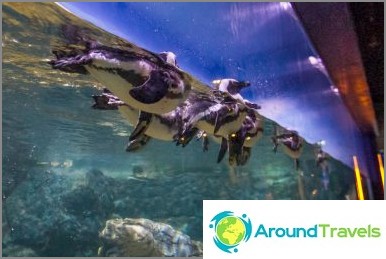 Oceanarium in Siam Paragon mallRead about aquarium
Life hacking 1 - how to buy a good insurance

Choosing insurance is now unrealistically difficult, so to help all travelers, I compile a rating. To do this, I constantly monitor forums, study insurance contracts and use insurance by myself.

Life hacking 2 - how to find a hotel 20% cheaper

First, choose a hotel on Booking. They have a good offer base, but the prices are NOT the best! The same hotel can often be found 20% cheaper in other systems through the RoomGuru service.

Discount hotels