Orion Healing Center (Detox & Yoga) Koh Phangan -This is a meeting place for people interested in yoga, syroedenie, body cleansing, holistic practices, in general - that's all. Orion Wellness Center is located between two esoteric beaches. Ao Hin Kong and Sritana. I would even say that the location isthe left outskirts of Shritan, but it is in this bay that there is no Shritan beauty, but there are concrete fortifications of the shore and stony, uncrowable shallow water, as at Hin Kong. But given the specifics of the place, but if you add a tide, which hides all the ugliness of the bay, Orion on Phangan is a good place to contemplate.
The content of the article
Orion on Phangan
I went here all the time to have breakfast or dinner,having tried many different dishes, and when he lived next to him, and when he later moved out of Shritan. Plus, it was here that we had meetings with friends, the place somehow has a great deal to this. Well, by itself, here you can sit with a laptop and work, Wifi allows and no one drives, as in Dot's Cafe.
Really excellent vegetarian cafe, albeitprices are above average, but not typhoid. I recommend to anyone who is tired of Thai food and also wants to try something unusual. First of all, try vegetarian burritos, fruit salad from Chia, and take harmless sneakers for tea. Actually, this is what I ordered most often. Maybe you will not go, then take something else. It seems to me that even those who are far from all this esoteric, but who like to eat, sauna, silence and sunsets will like it here.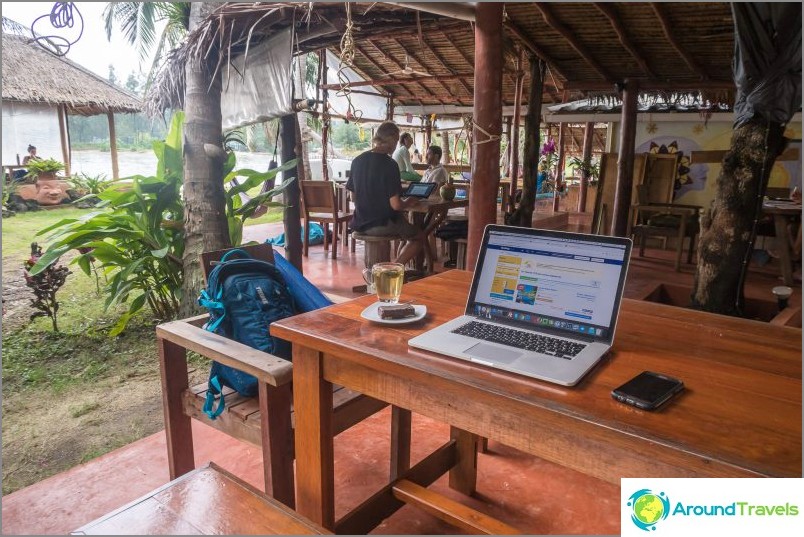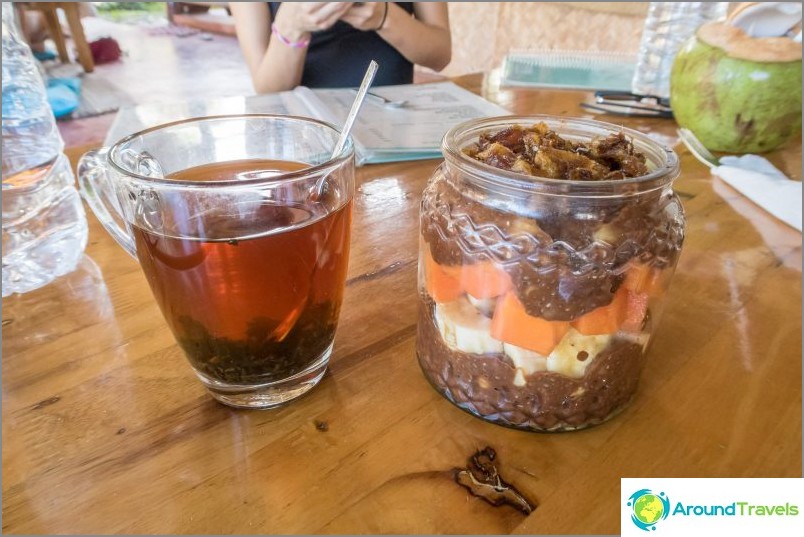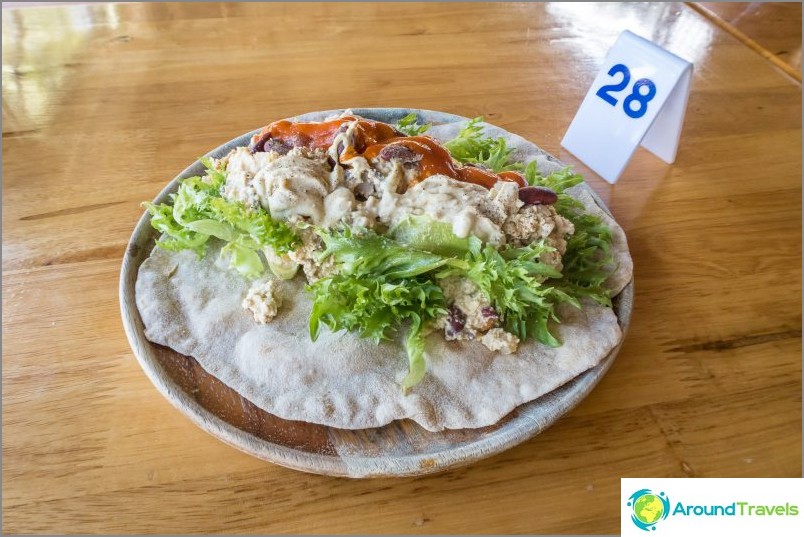 Yes, Orion, this is not even a cafe, wellnesscenter and sauna. There are several buildings of the Thai type (pillars and roof), which collect under its roof many strange and bright people. Although, hammocks in a cafe and scattered cushions (most of the tables are low without chairs) are not typical for purely Thai establishments, in fact, it is not entirely Thai.
Confirm the performance and quality of healingtechnician, declared on the site of Orion, I can not, did not try. As well as the quality of classes in Reiki, Theta and Crystal Hilling, gong-meditation, therapy and chakra setting - I leave it to you, write your impressions in the comments. In addition to restoring the soul and aura, for more mundane cleansing, Orion on Phangan offers a visit to the sauna. According to reviews of my friends and acquaintances - a place worthy of repeated visits, with a common (female-male) steam room, but without snowdrifts and pouring ice water from the bucket.
In addition to open space for study andmeditation, in Orion there are several types of housing. From the simplest, for unpretentious and ascetic people, to luxury bungalows, where guests can stay, preferring to surround themselves with beautiful things. This resort is not represented in booking systems and is intended only "for one's own", strangers do not walk here. The restaurant regularly collects admirers of the chef's skill, and the houses are almost never empty - there are always enough people who want to live near the place of employment.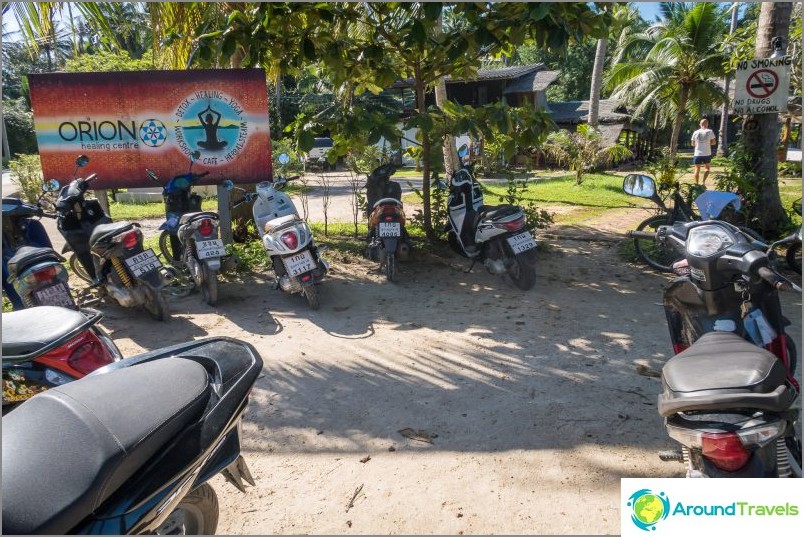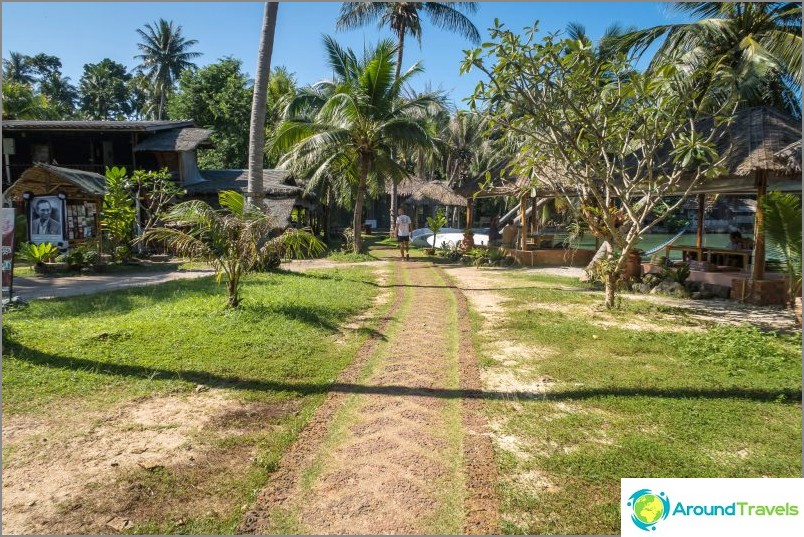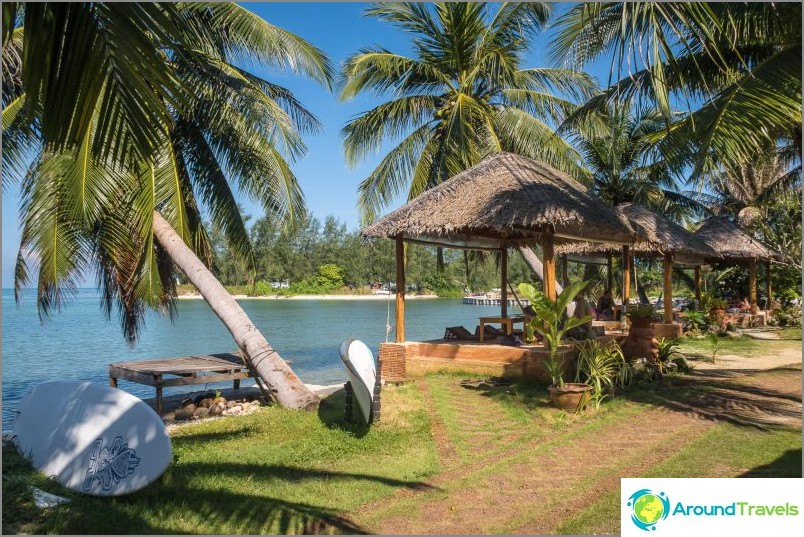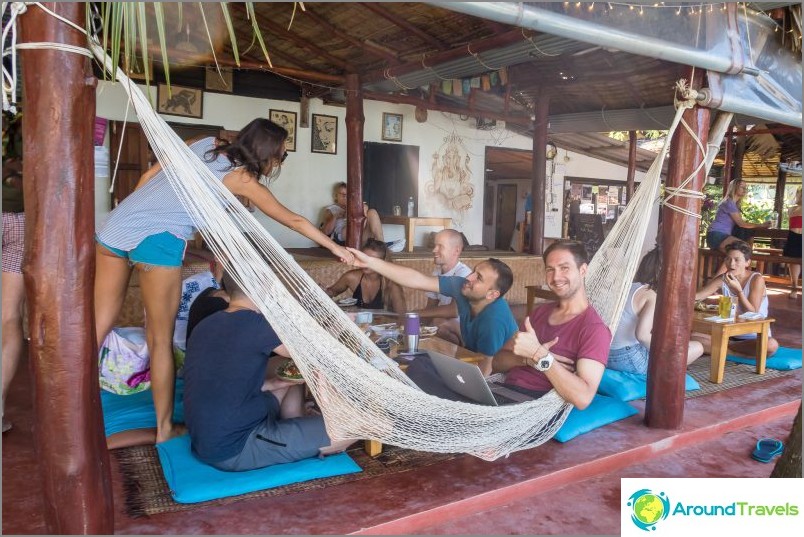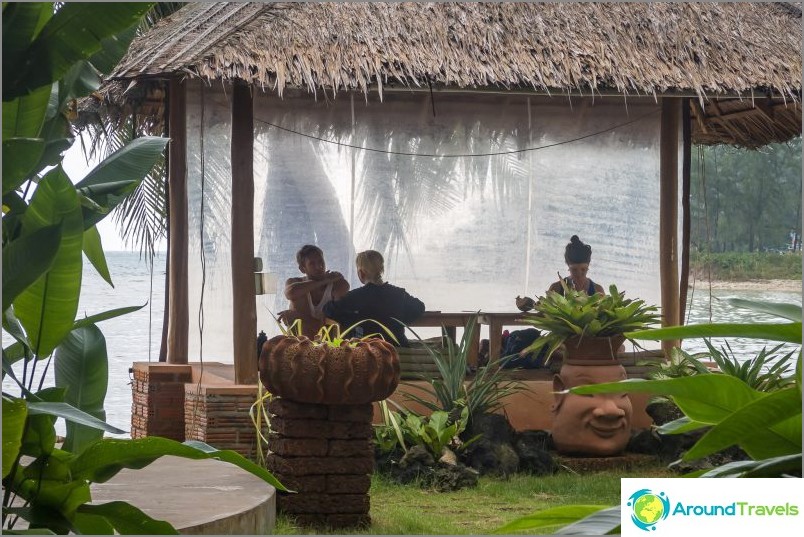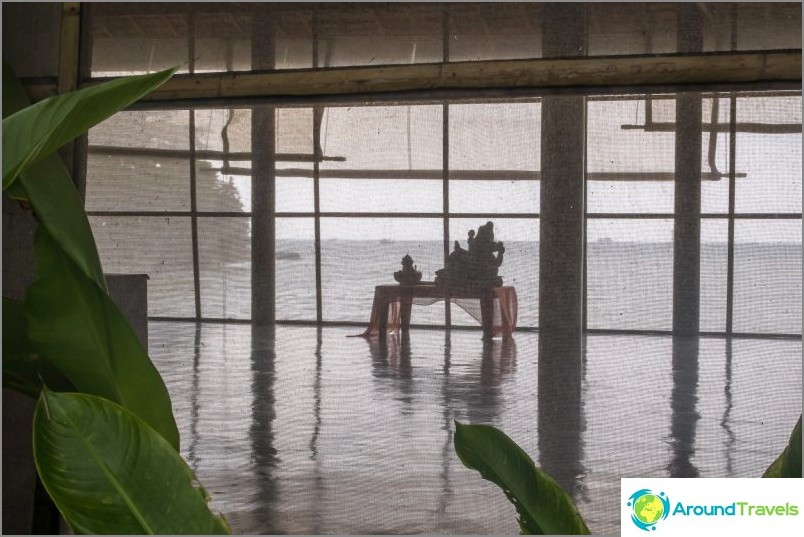 Information to visit
There is a large parking lot, a bunch of scooters breaks. The cost of visiting the sauna - 100 baht. The key to the safe is issued only for a deposit, in case of loss.
Food prices below. And there is such a life hack, you can not order tea from them, but buy boiling water in a cup for 10 baht and throw your tea there (I often had tea bags in my room).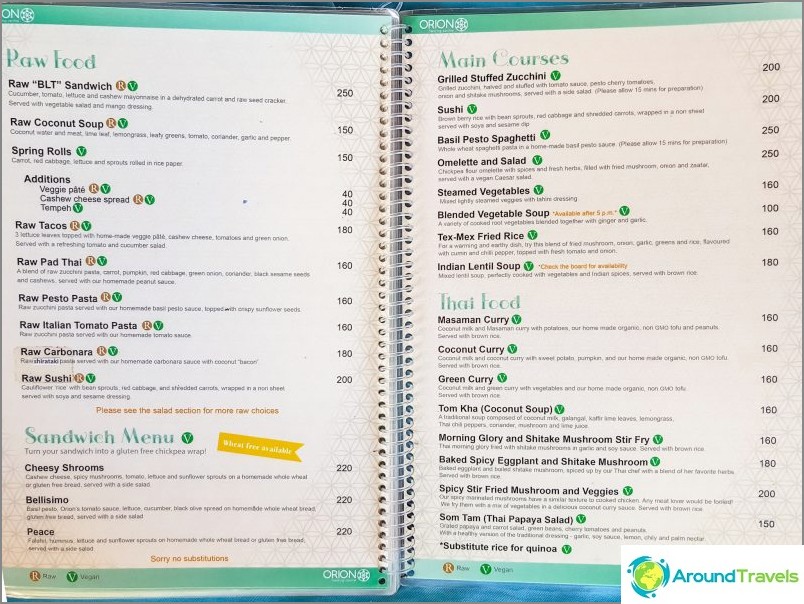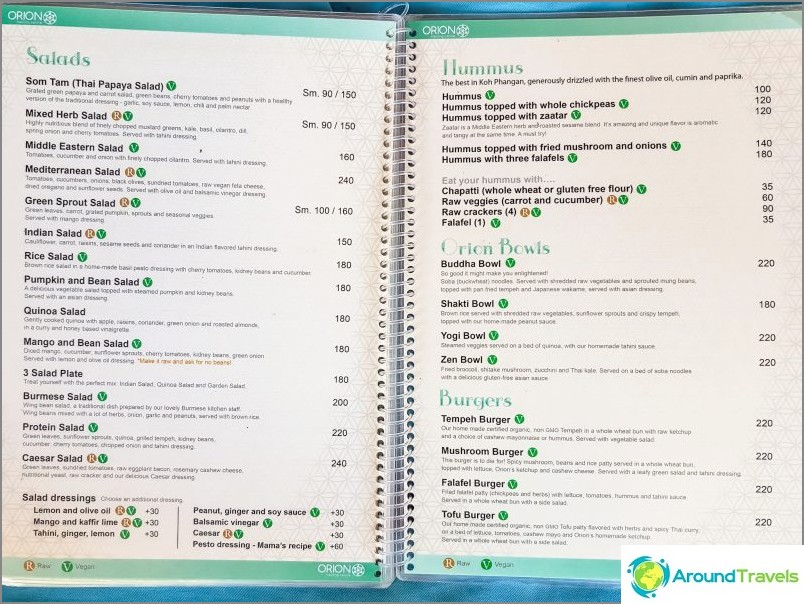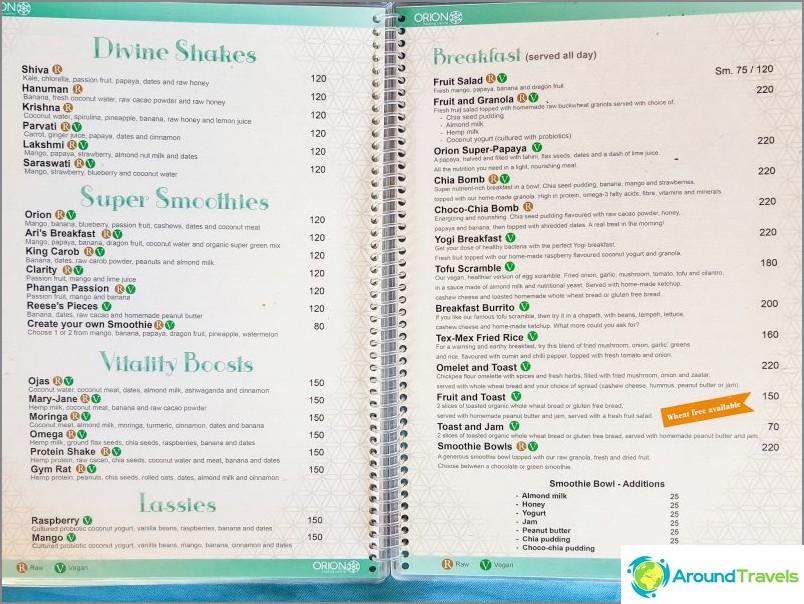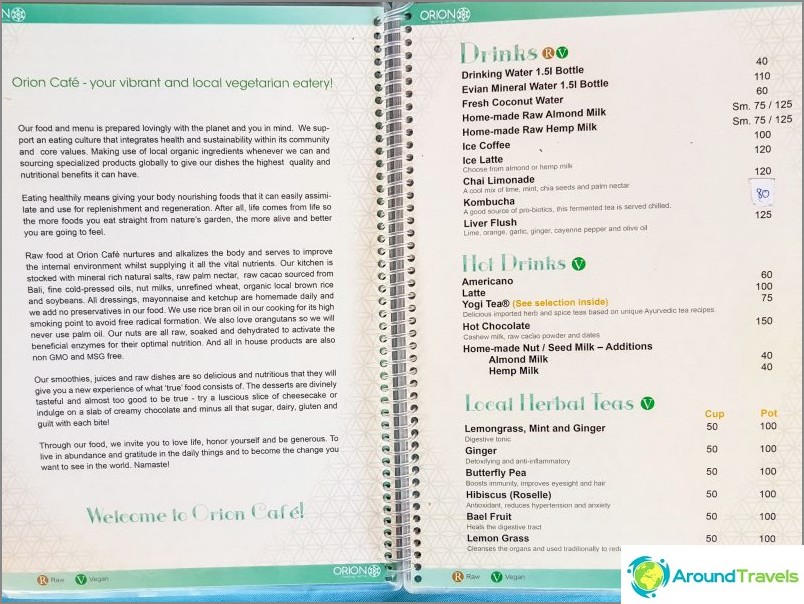 On the map
Orion Healing Center
Orion Healing Center
Wellness center with a great bath and a great burrito in the cafeteria.
More about the center.
Wellness center with a great bath and a great burrito in the cafeteria. More about the center.
Life hacking 1 - how to buy a good insurance

Choosing insurance is now unrealistically difficult, so to help all travelers, I compile a rating. To do this, I constantly monitor forums, study insurance contracts and use insurance by myself.

Life hacking 2 - how to find a hotel 20% cheaper

First, choose a hotel on Booking. They have a good offer base, but the prices are NOT the best! The same hotel can often be found 20% cheaper in other systems through the RoomGuru service.

Discount hotels