I think this is one of the best beaches in Krabi, on peninsula railey, and maybe all over Thailand (just as well West Reilly himself).
Perhaps that's why it's going to be pretty here.a lot of people and on weekends and high season weekdays. Boats stand close to each other and, practically, half of the beach is fenced off from the water. If you sit on the quay of Ao Nang near the boat stations and watch how many tourists are loaded into longtails and rumbles towards Raleigh.
It becomes clear why there is such a crowd on Phra Nang. If it were not for this moment, it would be cool at all. But there is a way out of this situation - to come on weekdays. In low season.
The content of the article
Beach description
The beach is very beautiful, clear water, almostwhite, very soft and fluffy sand, and rocks towering around. If you look from above, then Phra Nang is located on a small sandbar surrounded by mountains - like in the movies. Nature is awesome. It is, of course, good on the neighboring beaches, but then somehow everything is so combined that it looks straight, in general, everything looks cool.
Krabi in miniature. Here you can see everything that is in principle in the province: caves, cliffs, a religious object, a bounty-beach, an azure sea, and opposite to Phan Nang there is a rock island in the water.
Sunset, depth and waves
The entrance to the water is relatively fast, the bottom is on the beachclean, without large stones and corals, the waves occur only in windy weather. You can swim at low tide, the main thing is to get to the beach before the tourist "landing in Normandy" begins, that is, until 8 am
Just at this time, they begin to actively cruise boats with Ao Nanga. Nopparat Tara and Ao Nammao. There is no rental of beach accessories in Phra Nanga, so you need to take care of this yourself and in advance.
Sun beds and shade
But with the shadow of some problem. Part of the beach is occupied by private property and is surrounded by a stone embankment, there is a shadow here, but you will not be allowed into it for free. There are separate trees on the shore, but they do not fully protect from the sun, and there may not be enough space. Afternoon on Pranang there is no shade from the bush - this is the west coast.
On the right side of the shore, the trees smoothly turn intothe forest and it is possible to go deep into it, having gone from the coast and the sun, but it will not be very convenient anymore The best shadow on the left side of the beach, it creates a rock. But there are always crowded tourists who need to be photographed against the background of a grotto filled with phalluses of various sizes.
Beach photo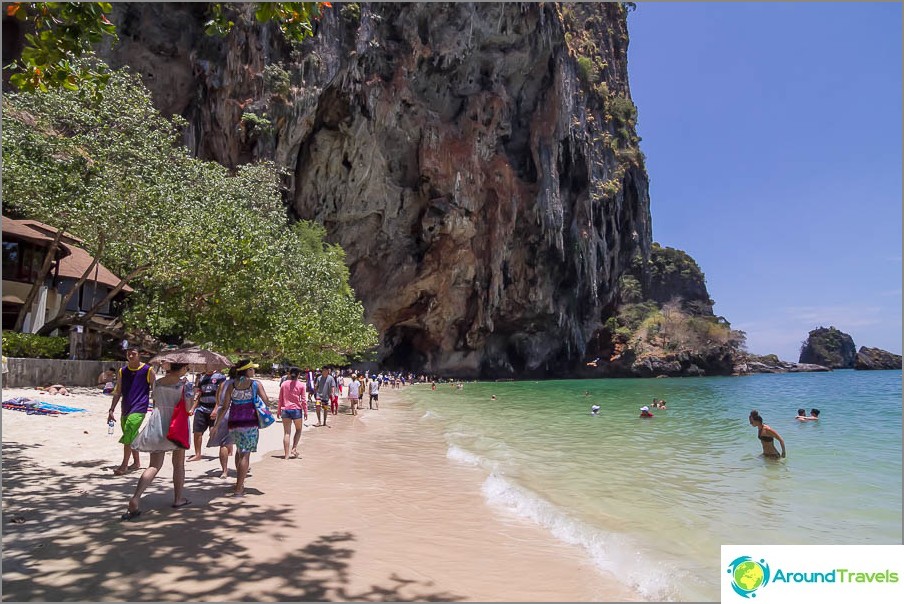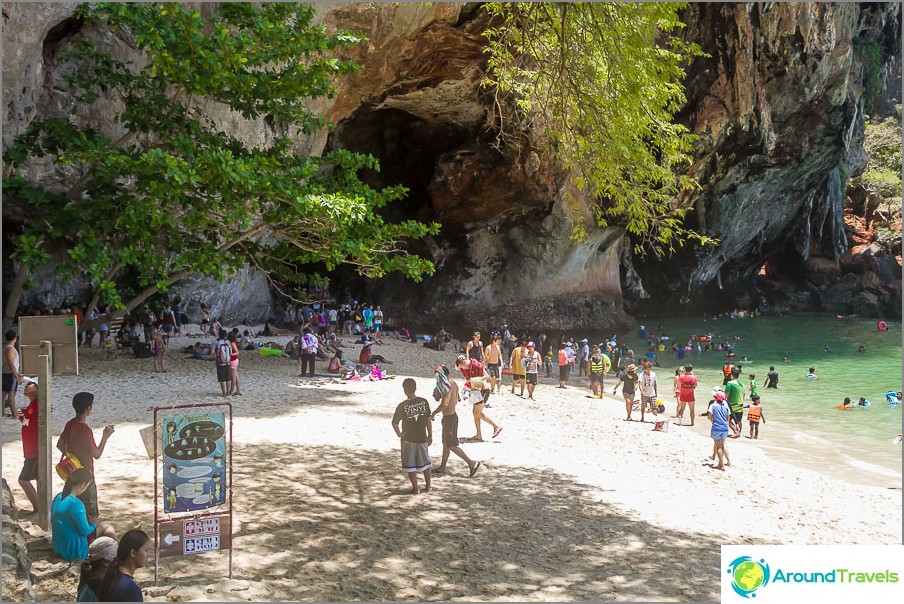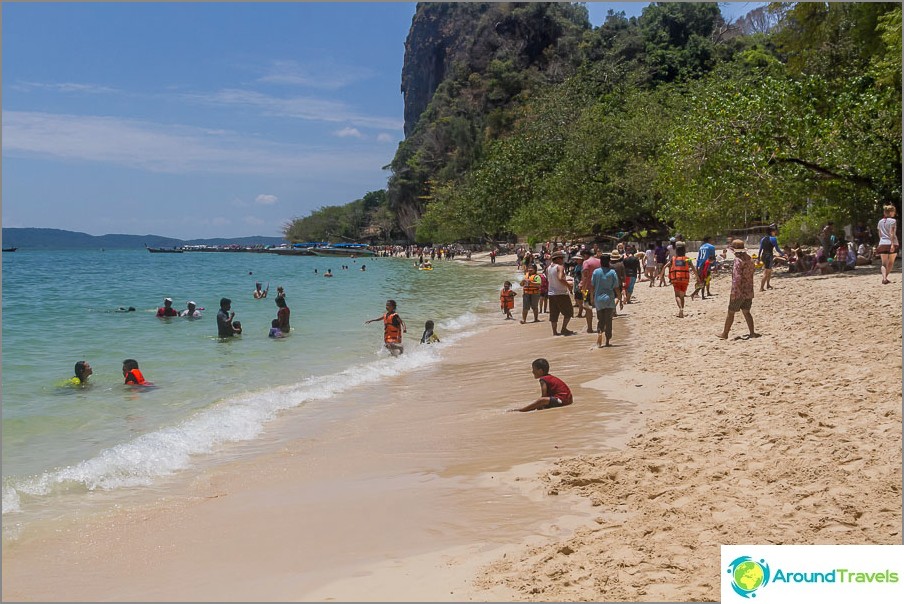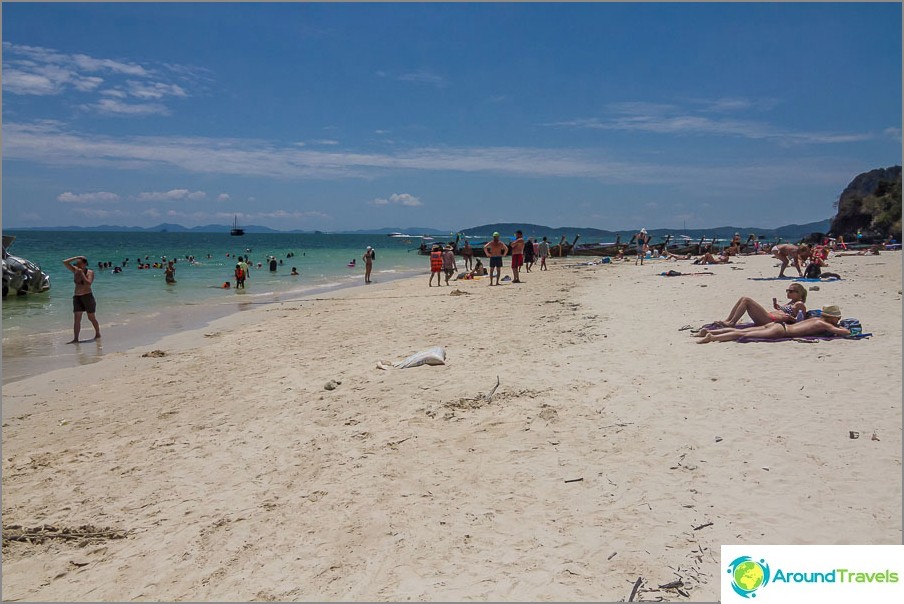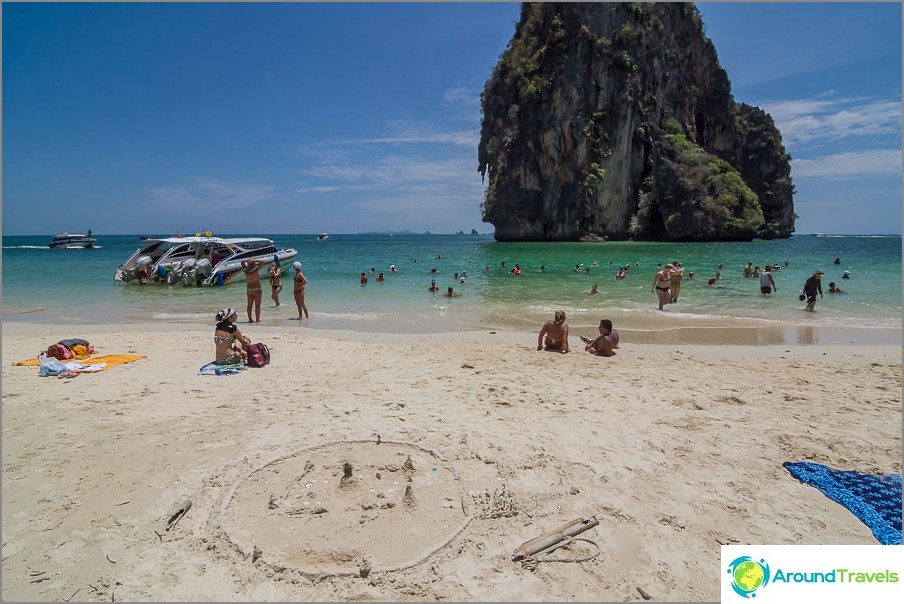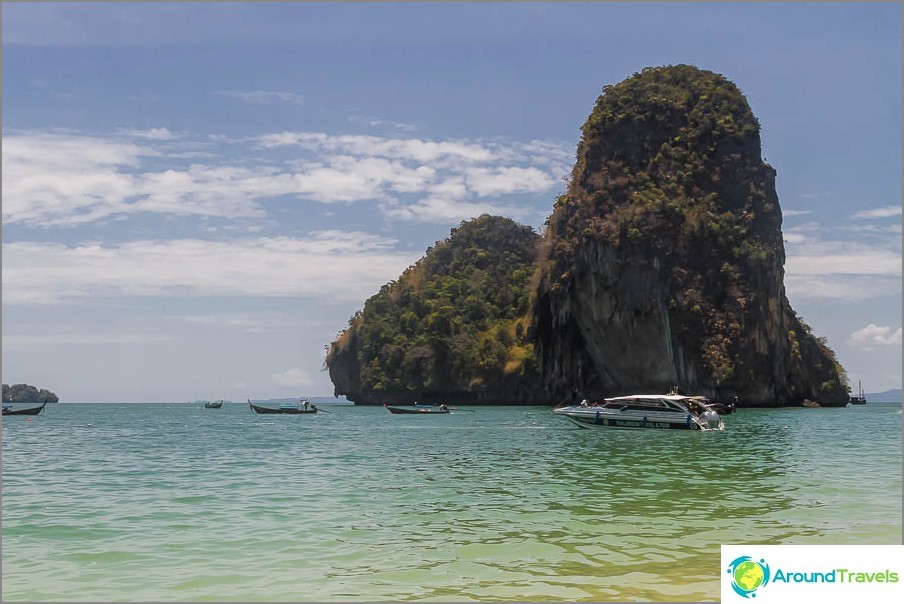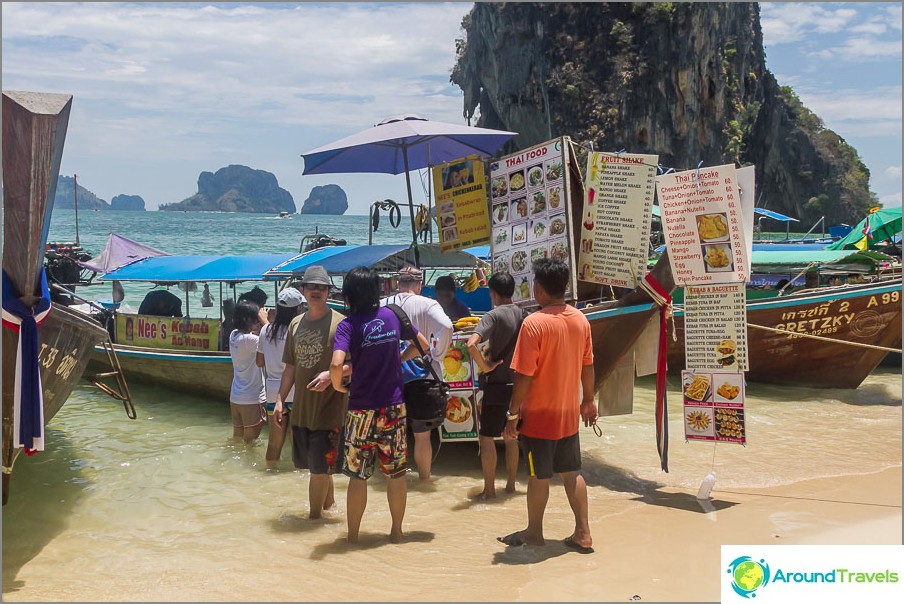 Infrastructure
There is no infrastructure on the shore. It is in this part of the peninsula that water and food can only be bought in longtails, which sail in the morning and set off at sunset. The range there is meager - unpretentious Thai salads, noodle soups and other products on sticks, which are fried in boiling oil.
There are no hotels there either. More precisely, one resort goes to the shore, but there is no alternative to it, therefore, to live, either in a resort or in hotels on the nearest beach East railaythat actually do everything.
Houses and hotels on the beach
Top-rated by hotels in Reilly - Railay Village Resort & Spa

and Sand Sea Resort

. These are three-star beach resorts with swimming pools, restaurants and a well-groomed area. They are located in the center of the beach West Raily, right next to the sea.
There are practically no hotels in Pranang itself. Rayavadee closest to him

, he is already on East Railay, there is super, butvery expensive. In general, on East Railay, probably, everything is better and stop, if you need to save, there are most hotels, including budget hotels. And from there you can already go to Pranang or West Rails.
Krabi hotels>
Be sure (and I insist) check availabilitydiscounts or special offers on the excellent Roomguru service. It will quickly and simply show you discounts in all existing reservation systems. In Asia, for example, there are lots of offers on Agoda.com that are much more interesting than on exactly the same hotels on Booking.com.
For the lazy, here are the direct links to the hotels listed above:
How to find the beach
At Pranang beach, you can immediately sail by boat fromany of the three beaches: Ao Nang, Nopparat Tara (ticket costs more) or Ao Nammao (ticket costs 20 baht cheaper). But if suddenly you sailed to another beach, it does not matter, to go here for a very short time, 10-20 minutes, depending on where you are.
All the beaches of the peninsula are connected by foot paths. However, you can take a boat and it will take you wherever you say, the main thing is just pay money.
Road from East railay until Phranang is quite interesting, although it takes only 5-10 minutes. I would even say - fabulous. The path is surrounded by a steep rock with mini-caves, and periodically it is surrounded by lianas.
In the middle of the path there is a pointer to the viewpoint andPrincess Lagune (Princess Lagoon), which is directed upwards. Along the ropes and rocks in that direction, after an hour and a half of hard work, you will see a stunning view of Railay and a lagoon hidden in the ring of mountains.
Just before the beach there is a hotel wall on whichhundreds of handprints are cracked - these are traces of those who climbed red clay to the Princess Lagoon. The path ends, resting on the sea, this is the leftmost part of Prananaga, if you stand facing the sea. In the recess in the rock next to the water there used to be a small warehouse of phalluses, but then it seemed to be removed.
And if you walk along the cliff, go into the water and go further, there will be a grotto. True, the tide will not have to go, and swim.
And one more place is not for everyone - far away, fromPhallus caves, the edge of Pranang, you can dive into the bushes, and follow the path of climbers to get to a huge cave. It's safe everywhere, there are bamboo stairs. Climbing the stairs, you can see the whole of Pra Nang in full view - a fantastic sight, especially at noon, when the sun reflects off the white sand on the bottom of the sea.
Beach map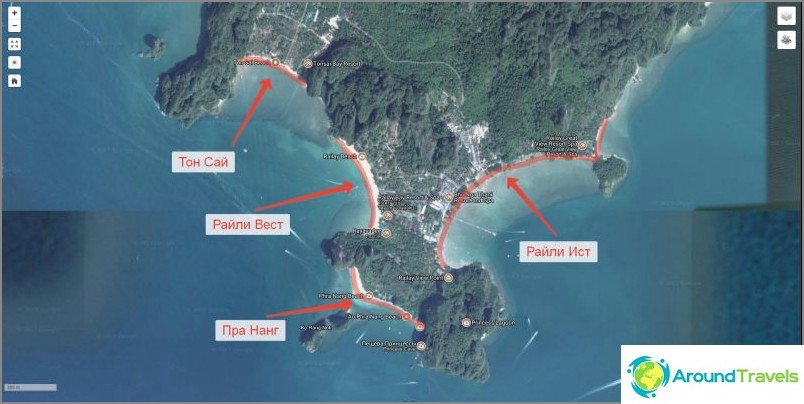 Map of Phra Nang Beach
Map of Phra Nang Beach:


Life hacking 1 - how to buy a good insurance

Choosing insurance is now unrealistically difficult, so to help all travelers, I compile a rating. To do this, I constantly monitor forums, study insurance contracts and use insurance by myself.

Life hacking 2 - how to find a hotel 20% cheaper

First, choose a hotel on Booking. They have a good offer base, but the prices are NOT the best! The same hotel can often be found 20% cheaper in other systems through the RoomGuru service.

Discount hotels