When people have nothing to talk about, they talk about the weather. But when it comes to rains on a trip, it turns out that for many it is almost the most important question. I already wrote about weather in Thailand for months, and laid out a small post about rain season, but I would like to tell you briefly aboutthe rainy season on Samui, for they asked me about it more than once. Moreover, it turned out that the only rainy season that I saw with my own eyes was right on Koh Samui, and, moreover, with a real flood!
Samui's rainy season
Official figures are such that the rainiestThe months on the island are from October to January. Moreover, November and December are the wettest. However, as practice has shown, the season for the season is not necessary. Sometimes, it's just some rain, and sometimes the whole flood is just as lucky.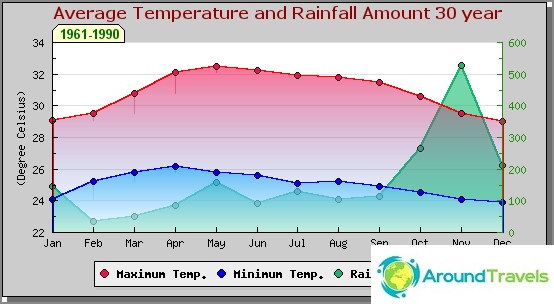 When we went this year to Samui, toothey were afraid that it would be too "wait", still I wanted to buy more. But in October, almost all of it was sunny and did not look like a rainy season. The weather in November deteriorated, storms began, it rained at times for several days in a row, it bothered me, of course, but I cannot say that it was very critical. Often it rained at all only at night, or during the day, but quickly ended. Just a few days I can remember from the whole of November, when it was pouring in a row, without ceasing. Just at this moment a mini flood happened on Samui.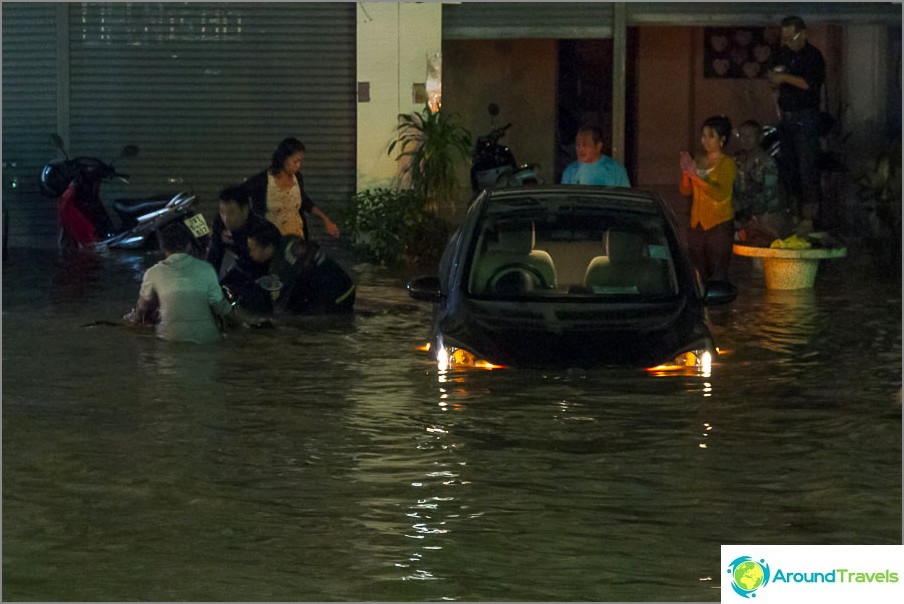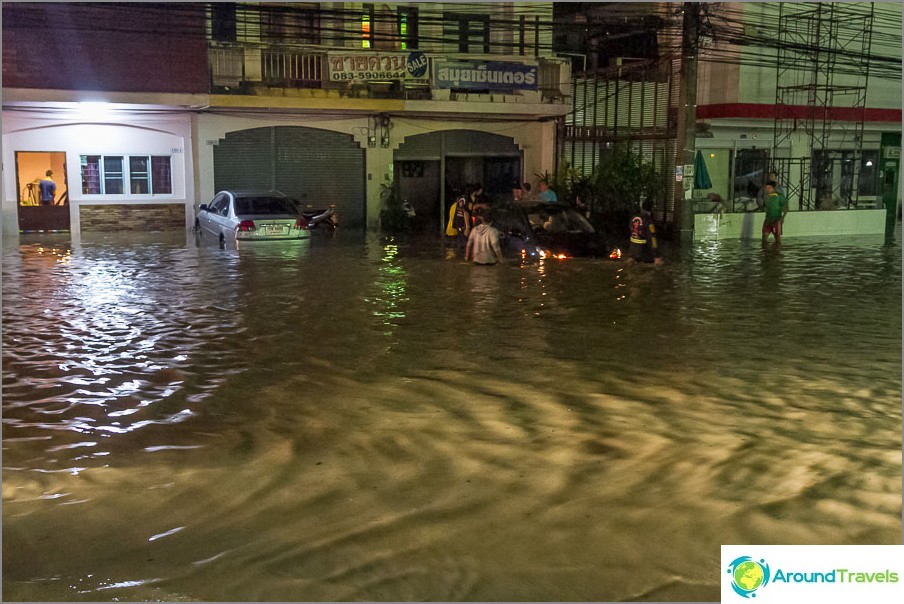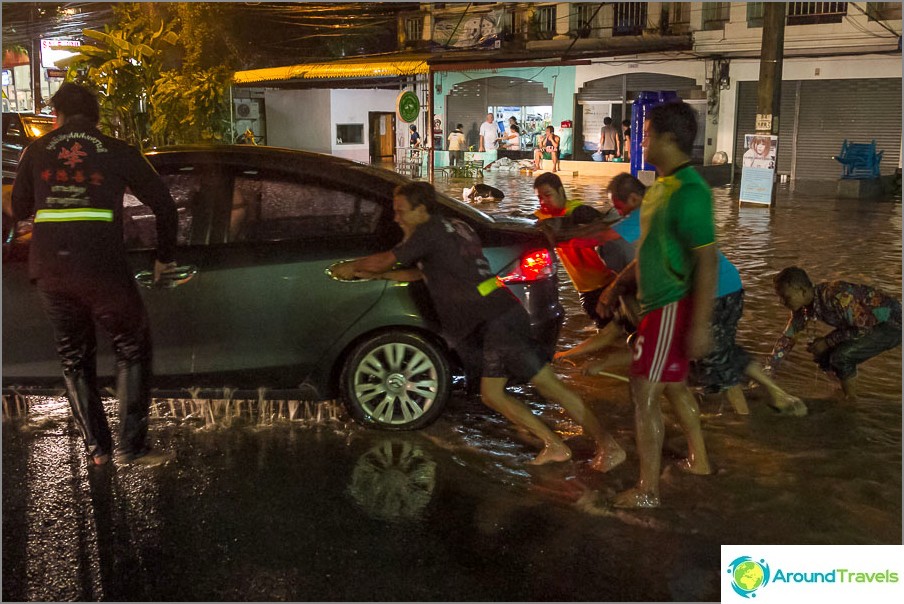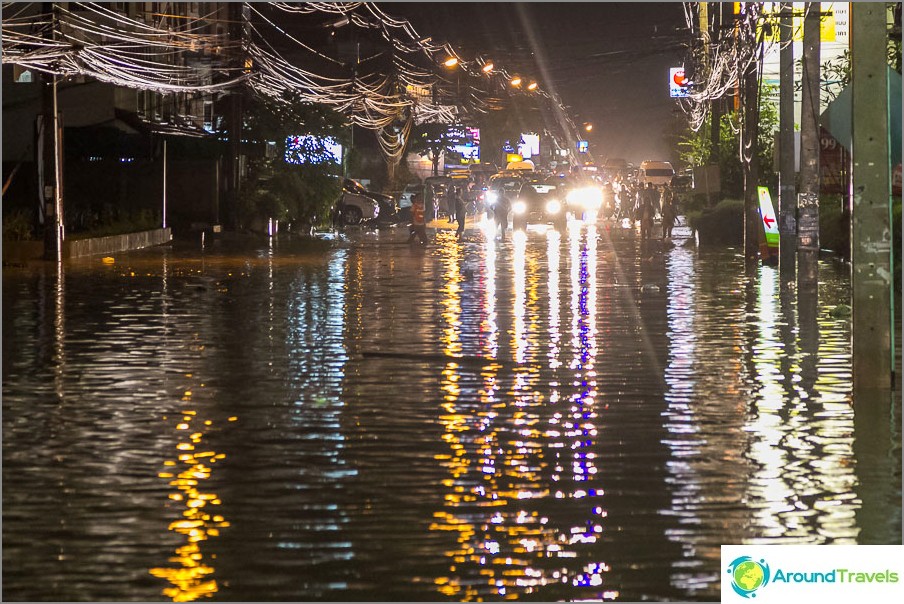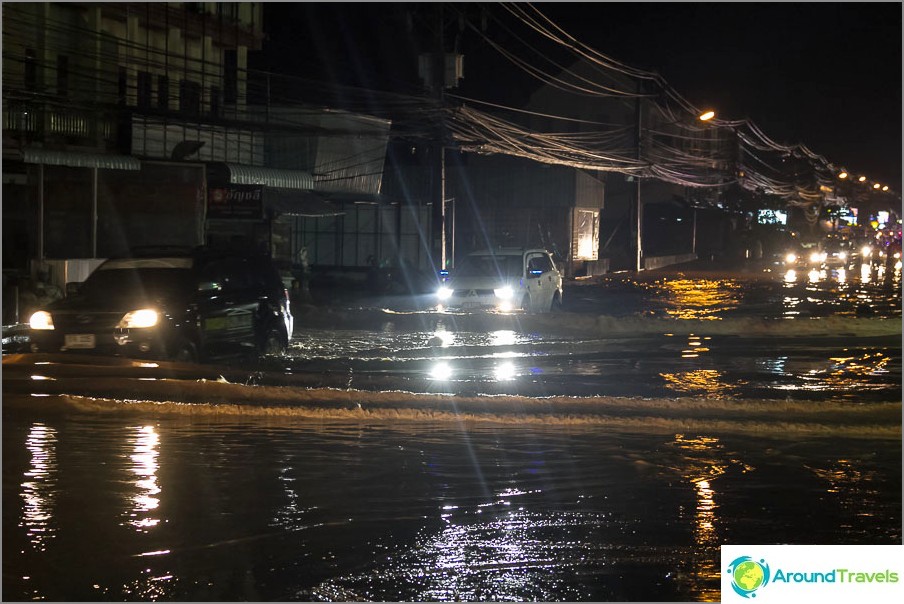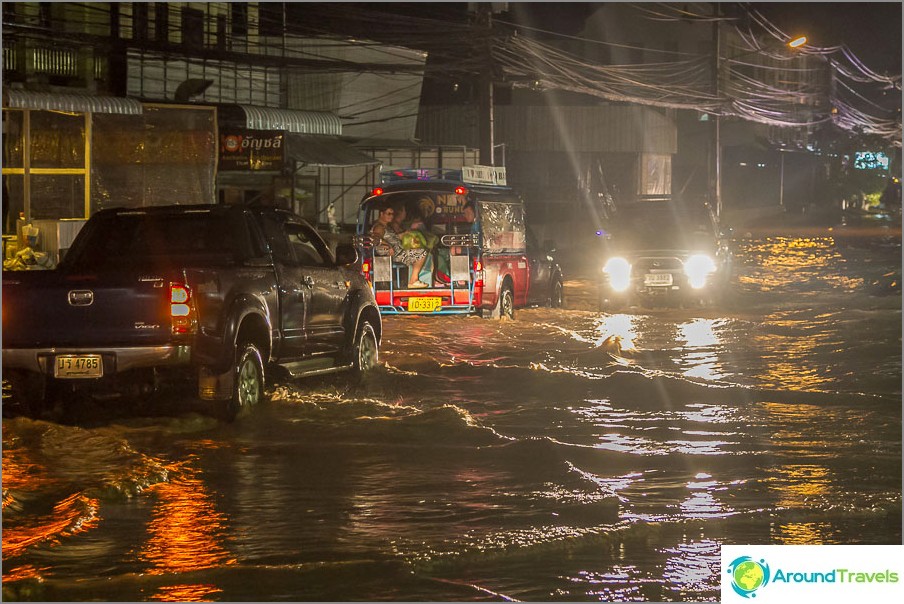 Surely in the Russian media would show only such photos and would say that the whole island is covered with water, save yourself, who can, they like to exaggerate. As with demonstrations in bangkok... So this flood happened locally aroundstore Big C and went down in half an hour. We just bought food and then waited until you can go home. Yes, we drove back along the road, as if floating on a boat, but the water was no higher than the rapids and only in some places. Just a few days (maybe a week) there were some problems with moving around Samui, but you could just sit there at home, because the majority of people live on stilts and have nothing to worry about. I understand perfectly well that everything could have been worse, as in one of the recent years, but now it is always not to take it as a basis.
If you are going to live on Samui, it is better to find out in what places the probability of flooding is the least. You can search for hotels nearby using RoomGuru. You can also see us made up catalog of houses on Samui and a detailed review best hotels in samui.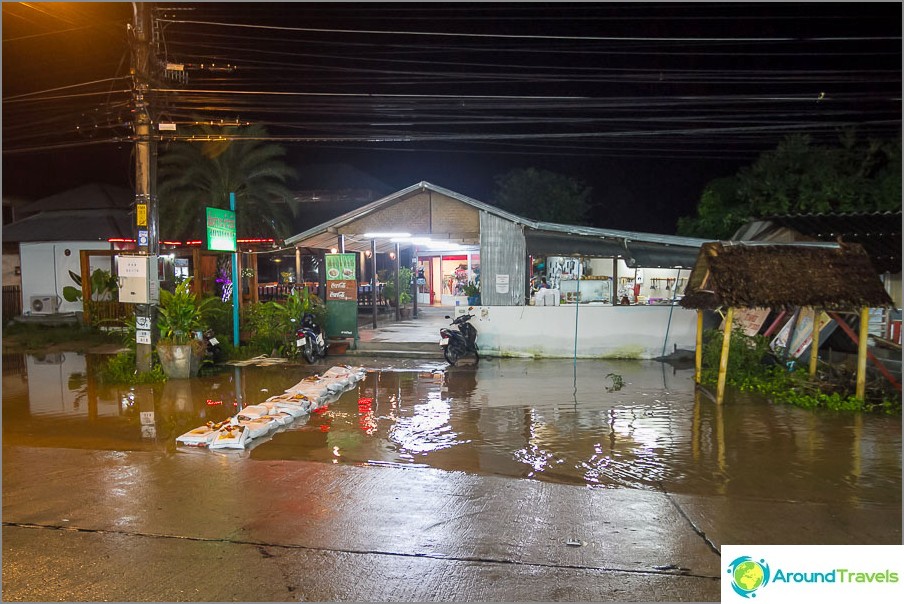 So we still had time cool meeting to carry out after this flood, drive to the Namuang waterfall, and separately I went alone to the Hin Lad waterfall. Waterfalls are especially good during this period!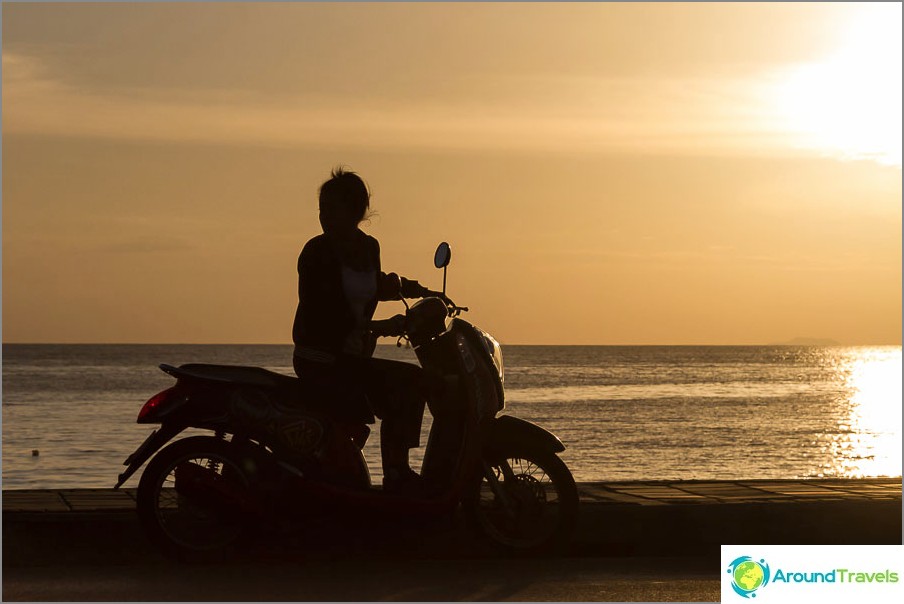 As a result, made the following conclusion: if you don't like rain very much, or if you're traveling for a short time, when every day counts, then it's better not to go to Samui during this period. There are other islands to choose from, although if you need infrastructure, then Phuket alone remains. And so, nothing to fear the rainy season and floods. By the way, they happen and not in the "official" rainy season, so you will not be saved from everything.
Life hacking 1 - how to buy a good insurance

Choosing insurance is now unrealistically difficult, so to help all travelers, I compile a rating. To do this, I constantly monitor forums, study insurance contracts and use insurance by myself.

Life hacking 2 - how to find a hotel 20% cheaper

First, choose a hotel on Booking. They have a good offer base, but the prices are NOT the best! The same hotel can often be found 20% cheaper in other systems through the RoomGuru service.

Discount hotels