Recently looked at the statistics of requests on the Internetaccording to the word "Thailand" and saw that everything sank more than twice. It is not surprising, the main bonus "cheapness" now applies more to Russia than to foreign countries. And, as I understood story about Yakutia, everyone also liked. Although the place is not a budget, and even horror, what a cold. It may well be that the new trend of wintering will be Sochi and Crimea. I hope I'll go there and explore the situation, the places are familiar, but as of wintering, we have never been seriously considered.
Another wintering option, but for an amateur, canbecome houses in the village or ecovillage. This is most likely suitable only for introverts, or for those who already have friends there. The other day I went to my friends in the Glorious settlement and looked at how they live and what they do.
Winter Glorious
About Glorious summer I already wrote, everything is fine and not boring. It is full of people, children run, play, some events are organized. And, of course, nature is all around, the sun is shining, a spring with clear water is next to you, an artificial pond where you can swim, a pine and birch forest, where you can go mushrooming or just think. And this is in addition to classes on the site itself, related to the arrangement of everything and everything, for example, the construction of a house or other buildings, the cultivation of vegetables and fruits. Well, this is for those of course who like it.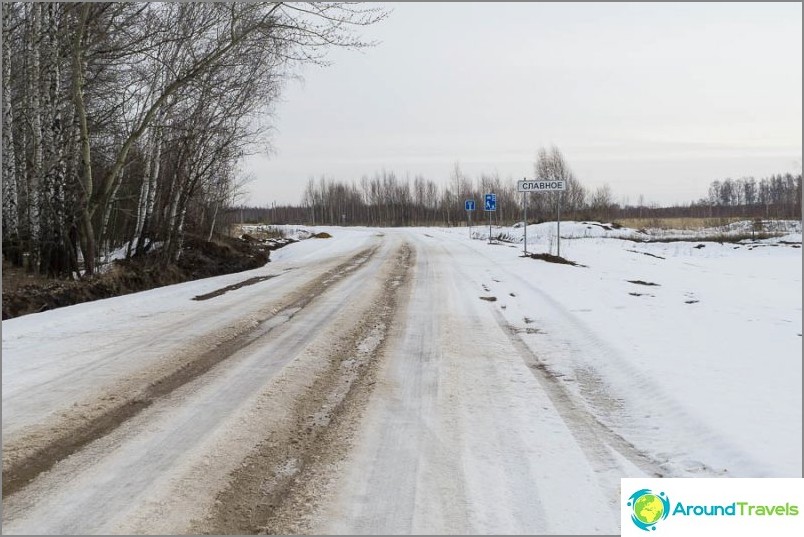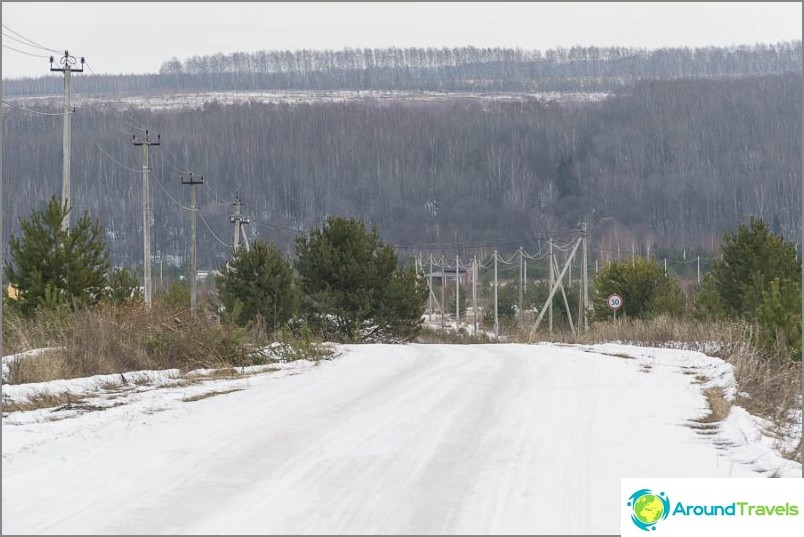 But in winter the picture changes to the opposite,Therefore, such a place, as I said, is more suitable for introverts who are able to hibernate or go headlong into the implementation of their virtual projects (Internet business). In principle, it's about time, for in the summer of business there will be hoo, try everything in 5 warm months! Our friends do just that, home improvement works are suspended, and they are fully occupied by their freelancing and their newly born child. In the settlement, they spend the winter a week after a week, leaving for Moscow. In principle, when the house is completed, the need for frequent trips to Moscow will disappear, for there is enough comfort, and there is a supermarket in Pushchino, like the rest of civilization (well, or you can go to Serpukhov).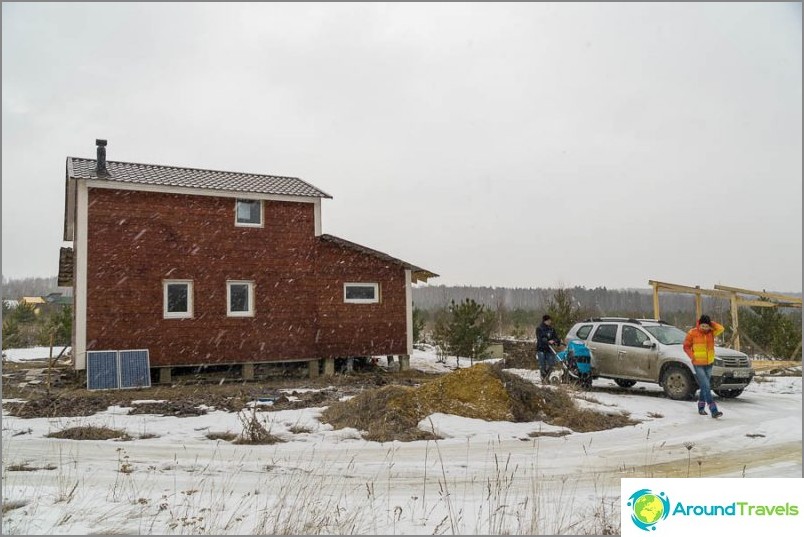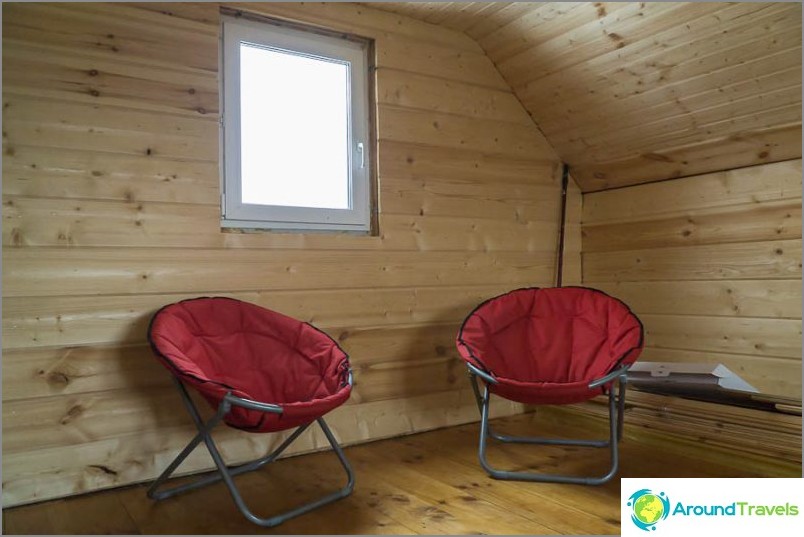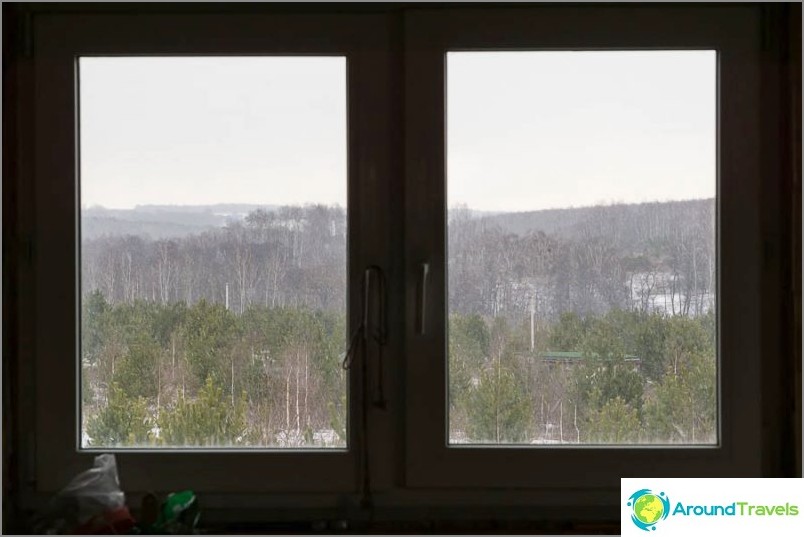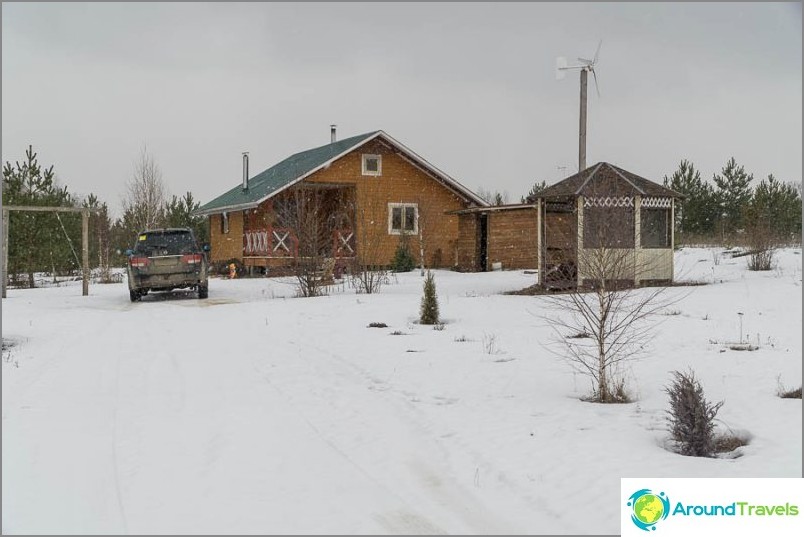 In winter, the Glorious is almost extinct. As I understand it, about 20 families spend the winter now and their number does not particularly grow from year to year. Therefore, driving through the settlement, it seems that there is no one there at all. And given that the plots of 1-3 hectares, the houses are lost in such a huge space, they become invisible to the eye. This is not a summer partnership with 6 acres, where everyone is on top of each other. And one of the fields is covered with forest in general, and with all the desire you can not see anything behind the living wall of trees, neither in winter nor in summer.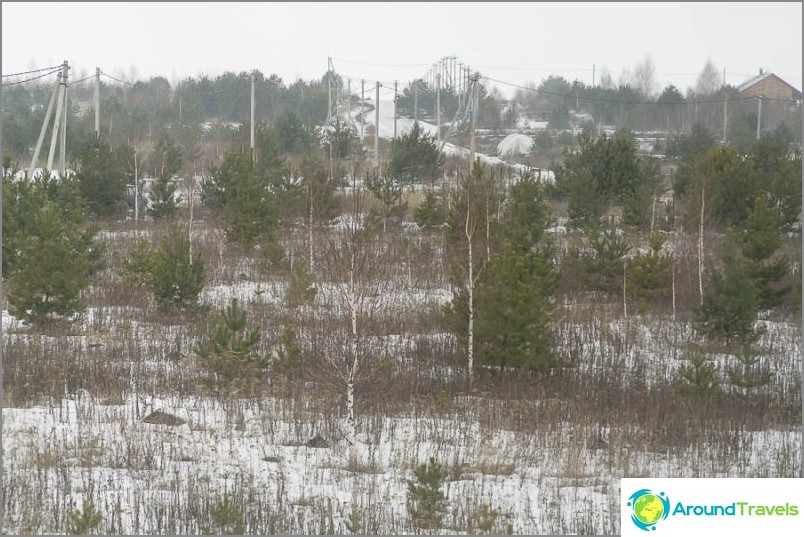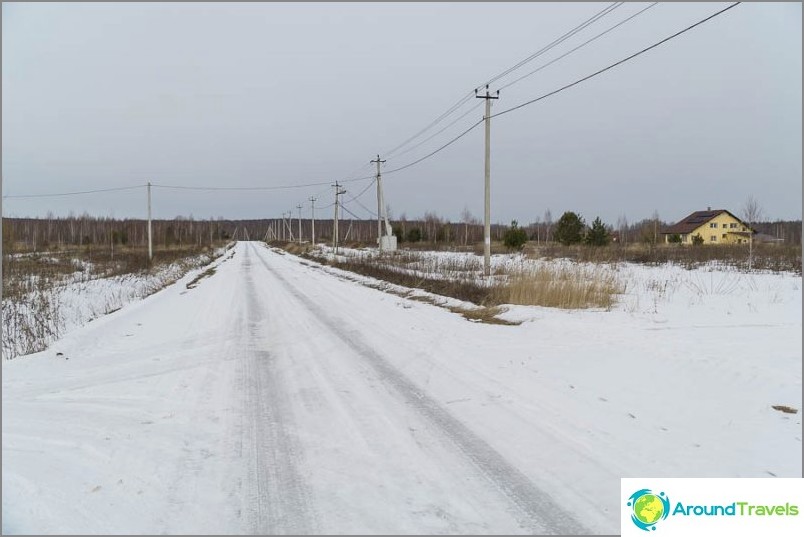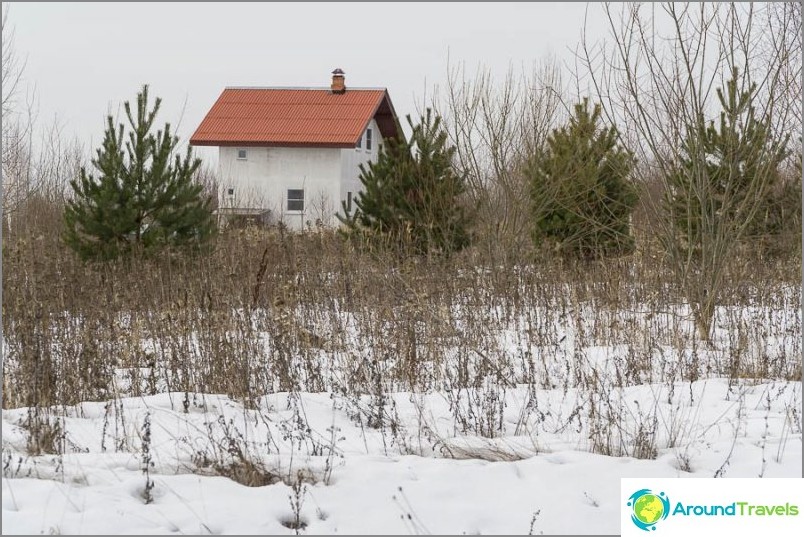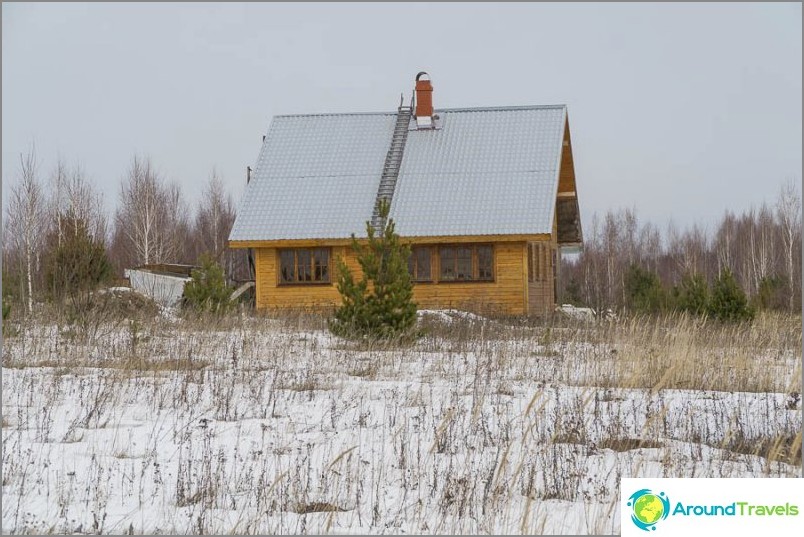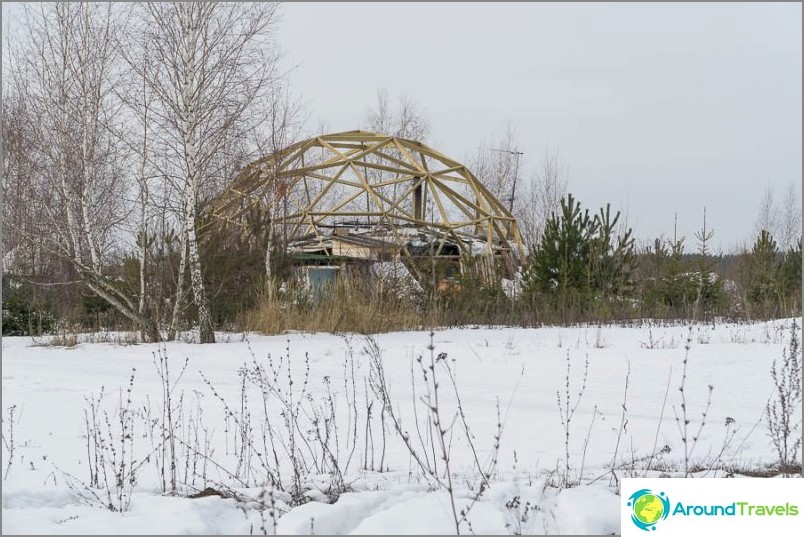 Somehow there was a case, my family and I lived a couple of weeks in Glorious at the end of spring and I described all our delights. And then also told about settler life. We then lived with our friends who were leaving forSochi (tried on the move), and we lived in their place. As a one-off event is very cool, but they would not have decided on a permanent, because they wanted more comfort. So, since then, Glorious has got a good all-season road and normal electricity instead of the alternative one. Therefore, comfort is now much easier to organize. And then it was possible, just now it is all cheaper and it is already available to everyone. It's one thing to buy solar panels with windmills, another thing is just an outlet with wires. Well, in general, the problems are now much less, do not need to start the generator or something else like that.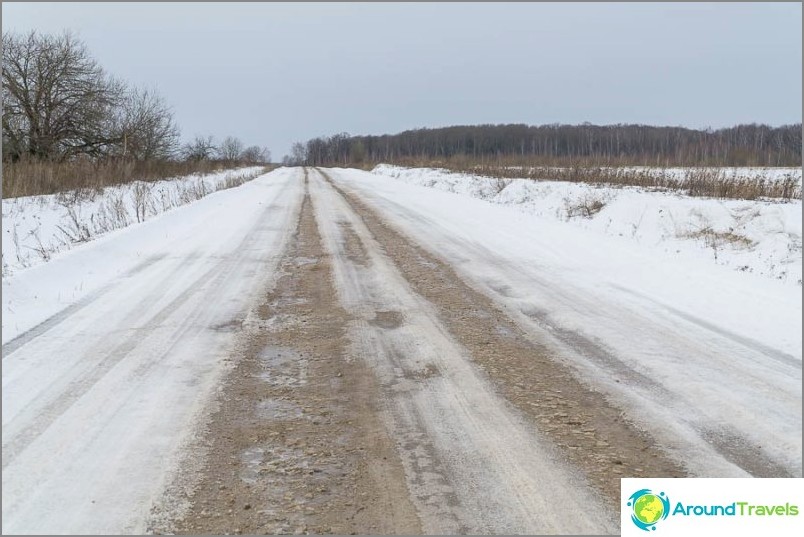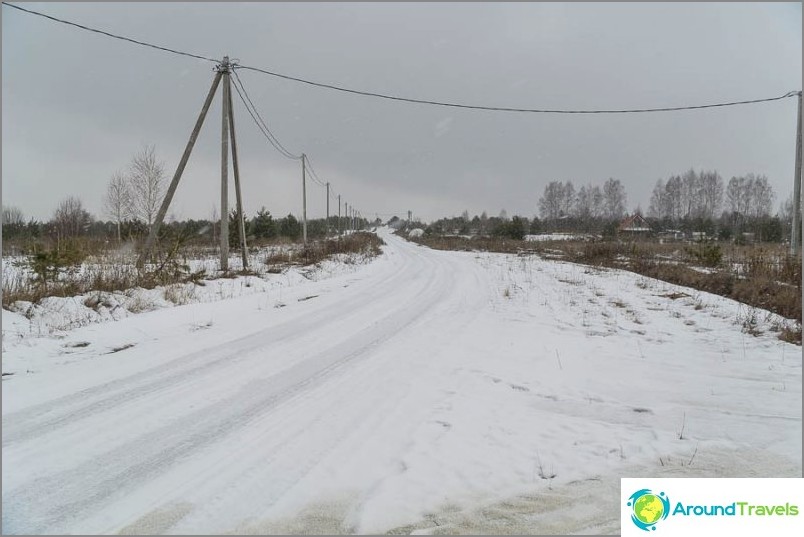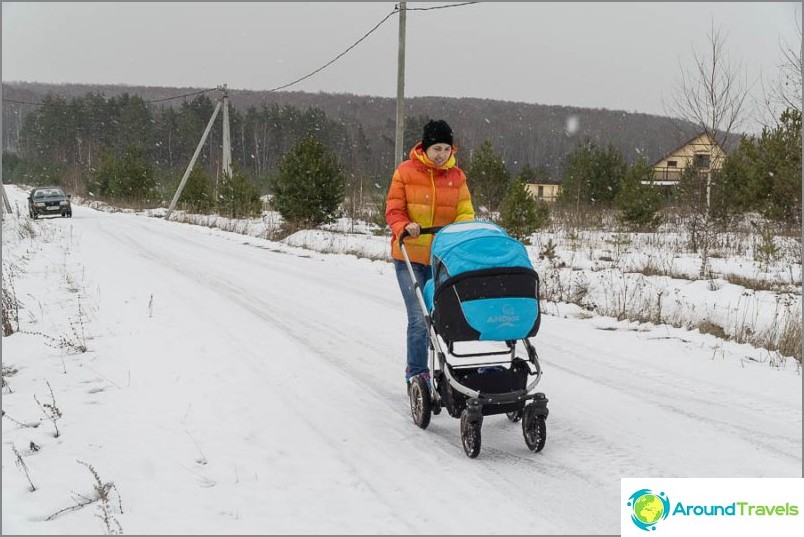 P.S. Despite the love for Southeast Asia and the desire to go abroad altogether, we are still considering this option for ourselves, because if you live here, you would definitely like to be at home and closer to nature for at least part of the year.
P.P.S. The settlement is throughout Russia, and in the Krasnodar Territory as well. I think it would be more pleasant to winter there in terms of climate