Most of the south and southeastGermany occupies a region called Bavaria (Bavaria) with its beautiful capital - Munich (Munich). The name of the city comes from the ancient German word M? Nche, which means monks, and this is their explanation.
Our impressions of the trip to this wonderful city you can read here - Munich's Old Town - Walk
The history of the city begins from the period whenIn the 8th century, monks from the nearby Tegernsee Monastery settled at this place. True, the documentary evidence of the formation of the town "Villa Munichen" is mentioned only in 1158, but on the other hand, almost immediately, in 1175, this official status is assigned to it.
Over the long history of its existence, in the citya lot of events happened that left an indelible mark on its cultural and political sphere. As for politics, here it should be noted that it was in Munich that the National Socialist Party of Germany was born and gained momentum, which determined, at a certain stage, the whole course of world events.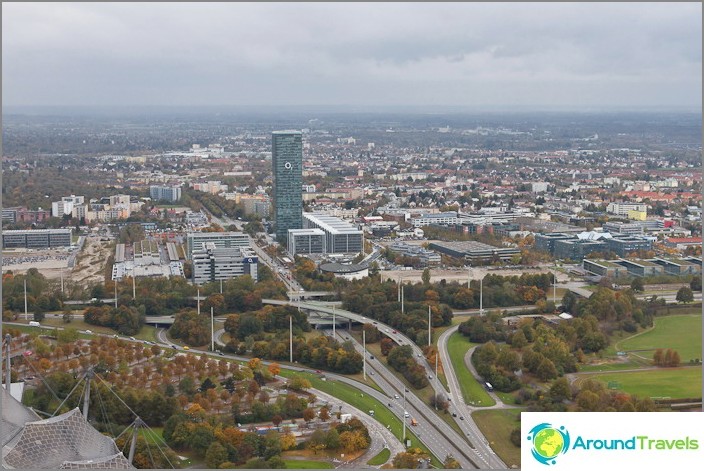 Munich Attractions
The modern development of the city is based on the postulatethe city's love for each of its members, a vivid example of which is the holding of various entertainment and cultural-artistic events. For example, holding the Oktoberfest beer festival (Oktoberfest).
And, of course, these are museums ... lots of museums. First, it is:
- Picture gallery - "Old Pinakothek" (Alte Pinakothek) with works of masters from the Middle Ages to the middle of the 17th century.
- A collection of pictures of modern art collected in the art gallery - "New Pinakothek" (Neue Pinakothek);
- The works of the ancient era, in turn, are stored in the Glyptothek.
- In addition, it is impossible not to mention the largest technical museum in Europe - the German Museum, the Museum of Toys and many other world-class cultural institutions.
When we thought about what to see in Munich for a couple of days, we chose for ourselves Olympic tower and BMW museum. If you are interested in modern technological culture, then you should be interested.
Rich city and architectural heritage. Here, first of all, it is necessary to note the Old Town itself, where its symbol is located - the unique structure of the 15th century in the Gothic style - the Cathedral of the Holy Virgin.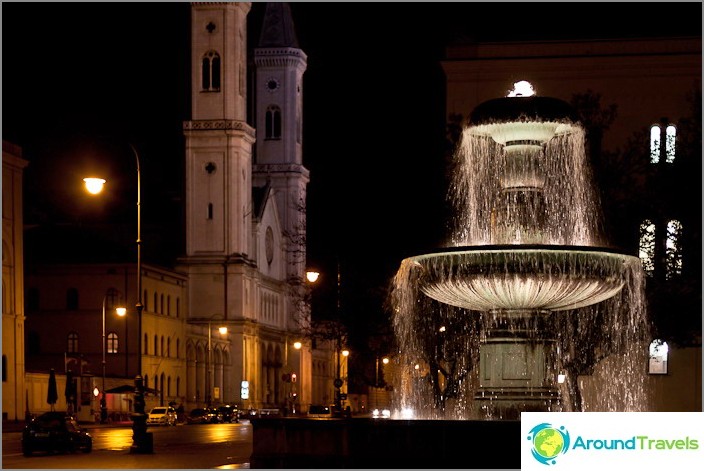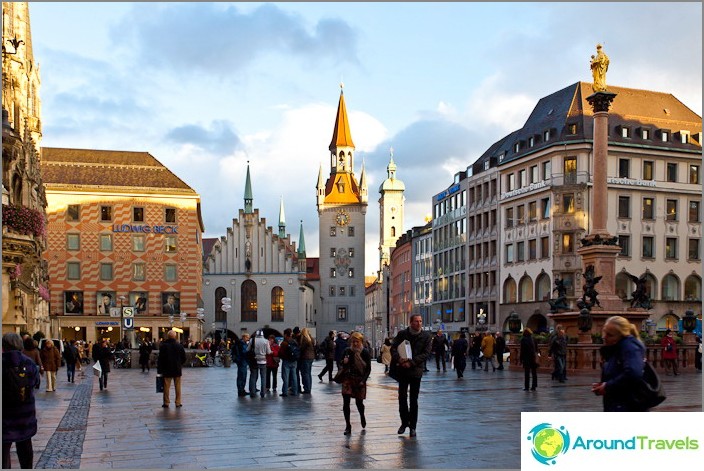 Separate attention deserve:
- The Church of St. Peter (him. Peterskirche), built in the 12th century, in the Romanesque style, but restored after the fire of the 14th century in the Gothic style.
- As if in honor of perpetuating the process of the Counter-Reformation, during the Renaissance in Germany, by order of William V, the Church of St. Michael was erected;
- A clear and vivid example of the Baroque architectural structure built in Munich is the Church of Sts. John Nepomuk - Azamkirche (Azamkirhe).
In general, if you try to describe the overall impression of the city, these will be four words - the city of love, romance and grace!
Life hacking 1 - how to buy a good insurance

Choosing insurance is now unrealistically difficult, so to help all travelers, I compile a rating. To do this, I constantly monitor forums, study insurance contracts and use insurance by myself.

Life hacking 2 - how to find a hotel 20% cheaper

First, choose a hotel on Booking. They have a good offer base, but the prices are NOT the best! The same hotel can often be found 20% cheaper in other systems through the RoomGuru service.

Discount hotels