Having received many warm comments on the articleabout our changes in life, we once again thought how great it is that we run a blog and we have someone to support. It is doubly great that our desire to continue this particular site coincided with almost all who expressed themselves. Maybe then, of course, if there is a lot of information on the topic of children, then we will make a separate project, but for now this blog is more than enough.
I do not know how often we will write about life orjust about us (initially it seemed to me not the most interesting, compared to traveling around Asia and colorful photos from there), but since everyone says that these are good topics, let us try. I will wait until thoughts for such posts come to mind. Well, or, if anyone has ideas, what else can we tell, then speak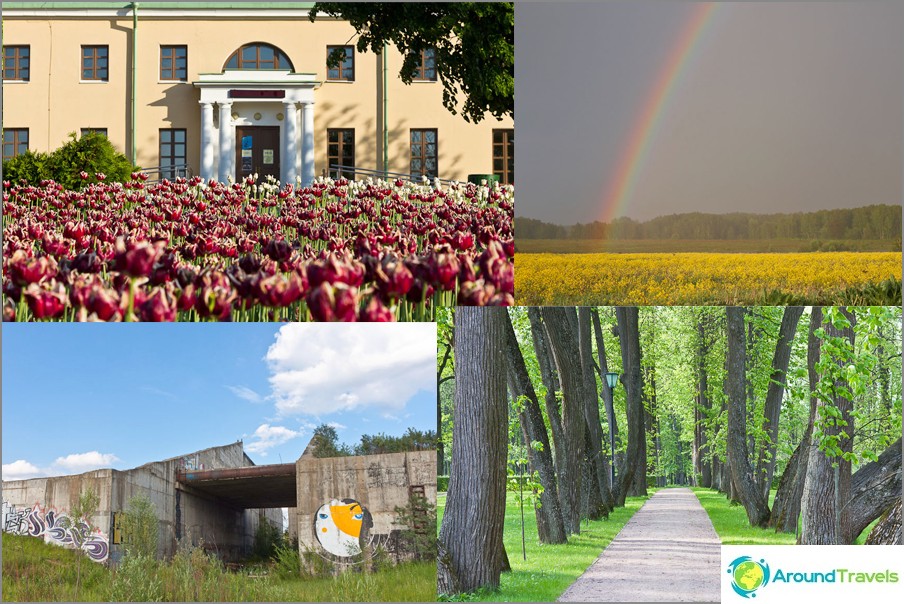 Sights near Moscow
A little left on the topic. I wanted to sketch a kind of planter on the nearest trips around the Moscow Region and the nearest regions. Something we have a gap in this regard, but we have been living here after all for 30 years. So often, we go to overseas countries, and we don't know what is near the house. It would be necessary to correct, and life has to it.
We made a similar sightseeing plan when we participated in Russia project for 365 days, and also, when tried active entertainment - What to do in Moscow at the weekend. Very convenient, however. I do not think of anything yet, and therefore I do not write any how it will be.
New list of attractions (08/31/2012):
Podolsk Sea or the village of Gidrostroya - last year were, but also the Moscow region
Tsaritsyn park - one of the best parks in Moscow.
Pushchino and ecovillage Glorious. We want to "test" life in Pushchino and, if we like it, then move there for a while after it will not be necessary to constantly run around the doctors. I would like to live closer to nature, in the open air and within reach of Moscow, plus you can climb around the neighborhood.
Pushchino on Oka - manor and ecological path, weekend itinerary
Pushchino on the Oka - a green oasis with broken asphalt
Manor Pushchino on Nara - the ruins of a magnificent palace
The Glorious Settlement - the first overnight stay of Egor in a tent and our story
Native settlement near Vladimir.
Walk around Moscow, perhaps even early in the morning, while still sleeping.
Kolomna and the house-museum of the writer Lazhechnikov (you need to know the roots).
Tesla generator under Istra, only it is not clear whether you can get there or not.
Walking mini-hike or motor race along the river Beautiful Sword. It is amazingly beautiful there.
Beautiful Sword - Weekend Holidays: Ishutinskoye Settlement, Horse-stone, megalith valley, church
Abandoned homestead, applicants are still looking.
Carpathians or Altai. I will go without a family, I really need to go to the mountains But in reality, I went to the Crimea.

Hike to the mountains of Crimea: Tyrke Yayla - Karabi Yayla - Fishing. Part 1
Hike to the mountains of Crimea: Tyrke Yayla - Karabi Yayla - Fishing. Part 2
Chatyr Dag and Eklizi-Burun - one-day hike from Alushta
New friends in the Crimea, quad bike rides, walking on coals and a black sauna
Caves of Crimea: Emine Bair Khosar or Mammoth Cave
Kara-Tau mountain and Terpi-Koba cave - unique calcite patterns
Chatyr Dag and Eklizi-Burun - one-day hike from Alushta
The Wishlist is actually much more, but this is somethingwhich is more or less realistic for this summer. If anyone deigns to join or offer some of their sights, you are welcome. Practice has shown that developing virtualization is a good thing, since it is much more interesting to communicate live, not through social networks. Yes, and breathe fresh air is necessary.
P.S. By the way, I recently thought about my old article. What prevents you from travelingwhere I wrote that there are no barriers. Then, someone wrote to me about various circumstances beyond our control. So I still think that the matter is not in the circumstances. At the moment, we are not hampered by circumstances, but by the desire to engage in completely different things that we put in priority for ourselves. That is, we want to be in Moscow and be dragged by doctors rather than go to Thailand
I don't know how to whom, but this awareness makes life much easier for me.
Stay with us!