The peculiarity of the Krabi is strongly pronouncedon the beaches. Probably, here, like nowhere else, it was very much felt. I remember you come to buy, but there is no sea. From the word at all. It has gone far and for a long time, not getting to it, not something to buy. Therefore, we had to understand the tables of ebbs and flows and come at a specific time of the day when the water level is sufficient for swimming. The post serves as a supplement to my Krabi travel guide.
Ebb and flow
What is interesting, the phenomenon is even due tothe position of the moon, but does not have a clear period. The most pronounced ebb and flow are usually around the full moon, and the least - during the waning moon. To know exactly when and how much water leaves, you need to use a special table or program for calculations.
At the time of maximum outflow, the water goes tomany beaches are so far away that they become completely unworkable, and at the time of maximum tide, on the contrary, the water often practically "eats" the beach and the waves beat on the embankment. By the way, at the time of maximum tide the sea can be turbulent and dirty. Well, that tides on many popular Phuket beaches are less pronouncedalthough quite near.
The most comfortable sea in the days when the differences betweenThe highest water level and lowest lowest. That is, the ebb from low tide is not very different and the water level allows you to swim almost at any time. Usually during the tourist season this is just the right time, and in summer the ebbs and flows are more pronounced on many beaches, which is why it will be more difficult to swim in the summer. Rather, find a convenient time for swimming.
You can find a table of ebb tides onvarious sites. For example, here on this. Link leads immediately to Krabi. Time will vary depending on the beach, because the height of the water may be different in different locations, but in general it should be similar. The site is in English, but it is easy to understand. The site always indicates the time when the greatest height of the water and the smallest.
You can also put an application for Android.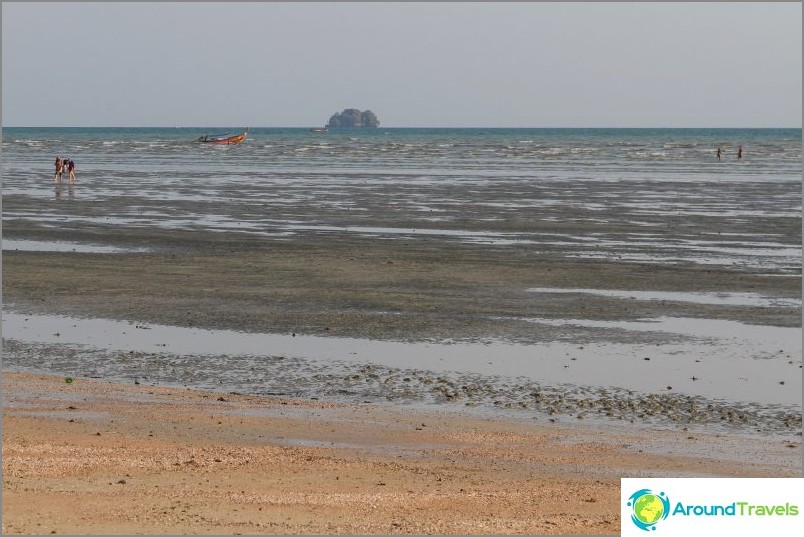 How to use the table
Just in case, tell you how to usetables from sites to which I gave links. It's easier to navigate not according to the schedule, but from the tabular data, at least to me. It usually turns out that there are 2 low tides and 2 high tides.
High Tide - the maximum height of the water.
Low Tide - the minimum water height.
You need to come closer to that time (plus or minus an hour), when the water is the greatest height, then you can normally buy. There are night tides that you do not need.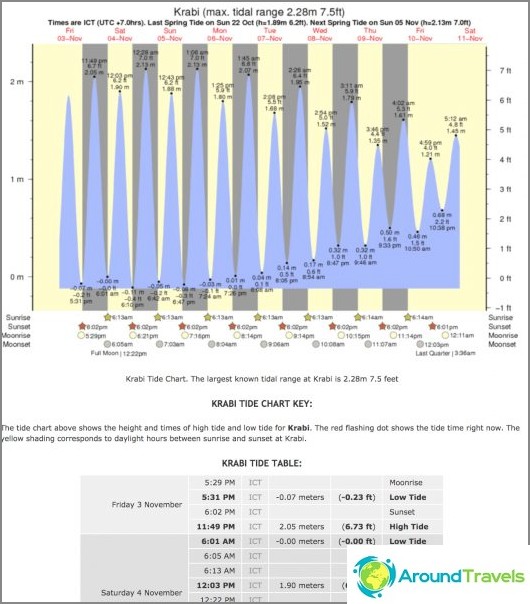 Life hacking 1 - how to buy a good insurance

Choosing insurance is now unrealistically difficult, so to help all travelers, I compile a rating. To do this, I constantly monitor forums, study insurance contracts and use insurance by myself.

Life hacking 2 - how to find a hotel 20% cheaper

First, choose a hotel on Booking. They have a good offer base, but the prices are NOT the best! The same hotel can often be found 20% cheaper in other systems through the RoomGuru service.

Discount hotels