From May 21 to June 21 near the metro station TsvetnoyBoulevard held an exhibition in the open air - The world through the eyes of a blogger. I will not say that I directly recommend to see it, but this is the center of the city, many people pass by constantly, go out and spend half an hour looking at the photos, especially the large and high-quality photos. By the way, some of them, on the Internet occasionally flash.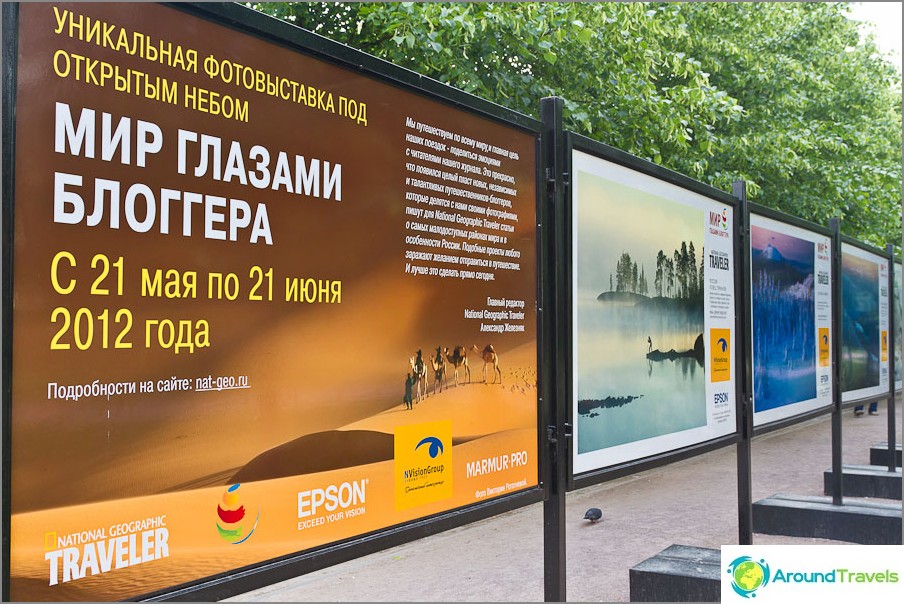 I did just that when I went to the cityaffairs, and did not regret it. That's just, it seems to me, the name is very loud invented, which generates high expectations. Rather, not "the world", but some beautiful places on the planet. And not a "blogger" as a whole, but ten photographers, well, or more precisely, ten top LJ bloggers. Something like this. But I do not dissuade at all, the event is something non-commercial, it may well be that the budget for a larger scale was not enough. As I understand it, this exhibition is associated with a book, where there are much more photos, there are descriptions, and probably more bloggers.
And of course it would be great to organize an exhibition, where there will be about 500 authors, even if only one photograph from each, reflecting the world through the eyes of this or that person.