After City Mtsensk We drove to the Yasnaya Polyana Museum - the estate of Tolstoy. I drove past it so many times, but this time I thought, stop putting it off!
Anywhere, such people did not live, so the manorTolstoy is really a manor, a large allotment of land, birch and pine forests, several mansions, a stable, large and small ponds, all sorts of different buildings for ordinary people. So that I lived!
It is better, of course, to go to the Yasnaya Polyana Museum notin winter, and in summer, and not for an hour, but for the whole day, taking food and good mood with you. A large area disposes to long rest in the shade of birch and pine alleys, next to the coolness of the cascade of ponds. In winter, there is also good, but walks along secondary paths littered with snow are slightly limited. We were lucky with the weather, and it was warm enough, despite the blinding snow around. Blue sky and green pines on the background of the houses of Tolstoy and Volkonsky, beauty! On weekdays, there were few people, which was also very pleased.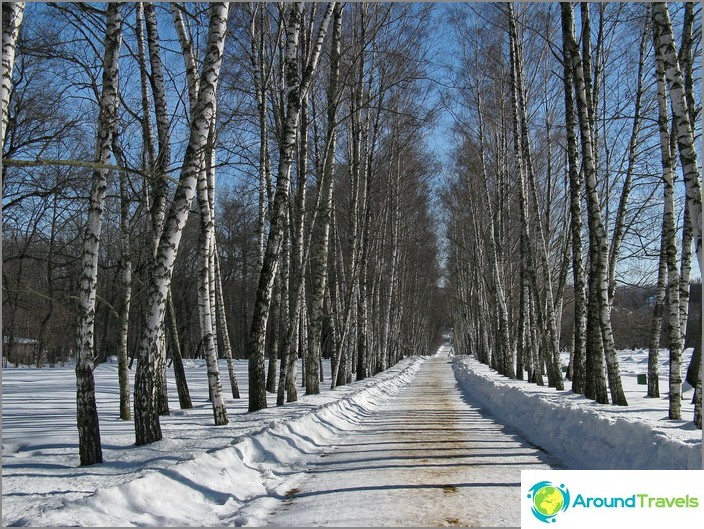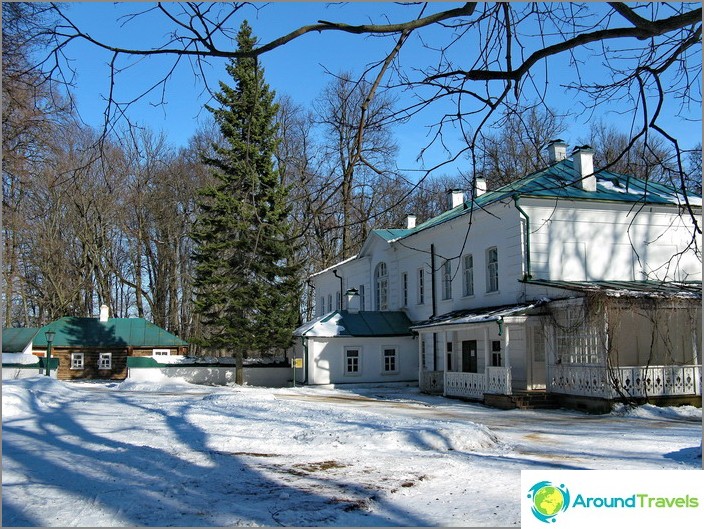 Museum Yasnaya Polyana is located in the Tula regionnear the village. Shchekino, immediately after Tula (if you go from Moscow) and at a distance of 200 km from the Moscow Ring Road. It is necessary to go by car along the Simferopol highway M2. You can get a special train, which runs from the Kursk railway station at 9.00 on Saturdays and Sundays to the Cossack station. Entrance to the territory of the estate of Tolstoy - 20 rub, excursion 150 rub.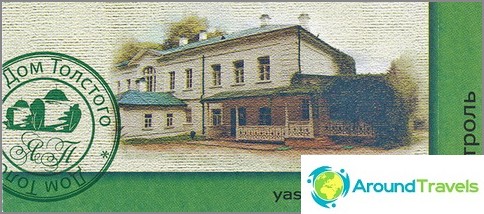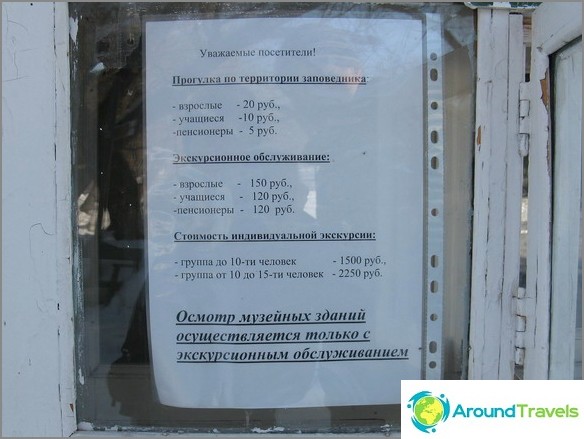 Moreover, you can go inside the buildings of museums only withtour guide. Therefore, if without ordering an excursion, then it is only to walk in the park and admire nature, to inspect the huts outside, go to the grave of Tolstoy. We actually did that. Just walked and we liked it.