As probably many have already understood, a trip to Asiathis year will still take place, albeit with completely different goals, thoughts and feelings. Everything is real, however! First, I will go there alone in order to conduct two group tours, and sometime in November a full family will join me. I really hope that there will be no obstacles for our Egorka to be able to swim a little in the ocean and bask in the sun. We will probably not spend the whole winter all winter, so we plan to go back somewhere around the new year. Although, who knows, maybe fate will dispose so that we linger. I just give way, I would have stirred up the Around the World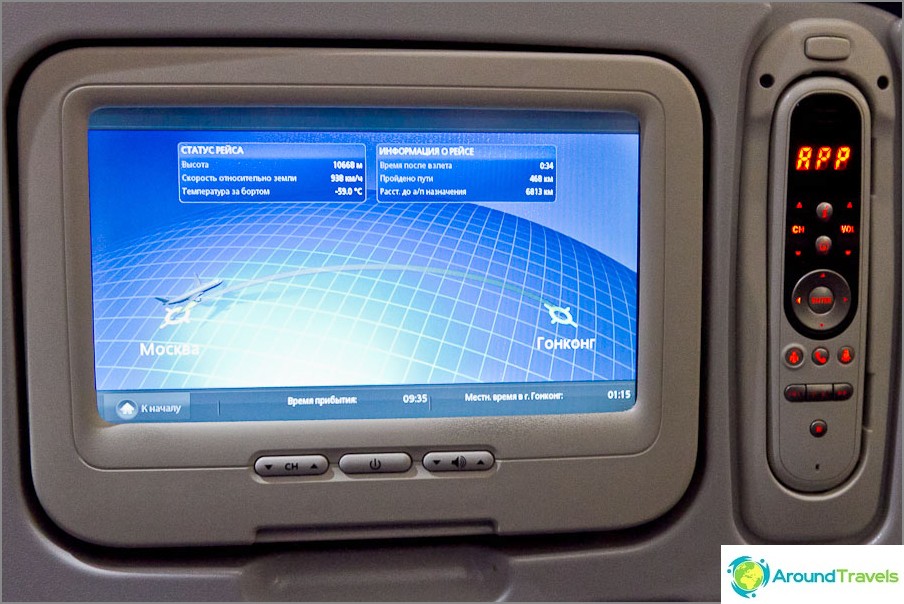 The content of the article
Route and Plans
My route: Hong Kong - Macau - Bangkok - Kamphaeng Phet - Khlong Lan National Park - Hua Hin - Bangkok.
October 17 I am flying to Hong Kong, where I will be almost4 days. Next, on the ferry in Macau, a day I wander around the city and in Bangkok. After a couple of days in the capital of Thailand, move north to the historic and national parks, where I hope to see places that are not very popular with tourists. And then the sea and Hua Hin will be waiting for me. This, of course, does not end there, for it is coming group trip to the north of Thailand (there is still space), the route I have already described and repeat itI will not be here. If it succeeds, then somewhere in the intervals between or after the groups, I would love to visit another Krabi and Phangan, perhaps already with the family. So, invitations are accepted from those who still (or already) live in Thailand and would like to meet each other.
On a note: The price of the flight, taking into account visits to 2 new countries, turned out to be very attractive. Direct flight Moscow-Hong Kong by Aeroflot company cost 11,500 rubles, Macau-Bangkok flight 3100 rubles. Ferry from Hong Kong to Macau somewhere 20-30 $. As a result, for ~ 15,000 rubles I fly to Thailand and still watch the two countries along the way. It will be necessary to return back somehow too convolutedly in order to save on flights.
New thoughts and feelings
It's funny, but what happens is what happens to us.once they read and little believed — our son changes our attitude to life and worldview. Now my next dream is coming true - a trip to Asia, to Thailand, albeit for a short time, but she, as it were, is not really needed anymore. I really really wanted to go there the whole year after our return, and also was very upset about the fact that we became attached to Moscow, from which we had long wanted to leave. Imagine living for 6 years with the intention to leave, go for it, eventually get the opportunity to move and find out that you have to stay in Moscow for a completely different reason (who does not know - this is an article about it).
But I wrote it not to someone regretted me
On the contrary, everything is beautiful, and life goes its own way.by turn. Now Thailand is not so important to me and life in it. No, I did not accept the circumstances (travel still will be!), But rather revised life goals, and came up with new dreams for myself. Somehow I already wrote that everything begins with desire, and now it is extremely clear to me that I need Egor, who is smiling, more than some kind of Asia, which is secondary. So I'm sad that I'm on my way so far, and therefore will be back as soon as possible. With the family, as it turned out, it can be good everywhere, who would have thought that children give so much joy
Preparing for the trip
Traditionally, I will write what had to be done before departure in a week and a half. Somehow, it was very quickly decided, and time was catastrophically short. Good that new passport, international law and bank cards were received by me in the spring.
- Write a few articles so that at least something is published on the blog.
- Form groups, answer questions, tell them basic information and purchase air tickets.
- Finish all work and abandon the new.
- Issue a Thai visa in Moscow, so as not to dangle in a visa-wound.
- Buy a photo bag, as my photopack Kata 3n1-33 still too cumbersome for such trips. A little later, I will review the bag, and also on the video I will gut my backpack, in order to show that I am taking with me.
- Buy a couple of travel bags, so that little things do notdangling on a backpack (before the packages used, but it is not very convenient). The task turned out to be some kind of non-trivial, or something I don't understand, or manufacturers of travel bags.
- Replace your old smartphone withmodern device. True, the problem of choice was very serious, as I had to choose between a smartphone and a tablet. This kind of choice in the course only I have

- Make an additional bank card for Darya, as we usually drive together, and she did not have her own card, and access to the family treasury must be had during my absence.
- Prepare for the trip and collect things in Asia. It turns out that I need so little when I'm alone.
- Forgot the permutation in the room and upgradesome of its elements. We periodically do this by adapting the space to current needs, respectively, without me this event could not be held, and the moment was about to come.
- And much more associated with the relief of family life in my absence.
So tomorrow I have a plane and new countries ahead. I will try to immediately write about everything that happens, both interesting and not very
P.S. Maybe I'll try this time to make a video, if my impressions are overwhelming and I'll upload them on my youtube channel. Although we often shoot a video, but since its processing takes a decent amount of time, it still remains in the archives. How to learn how to shoot so that it can be immediately downloaded to youtube.
Life hacking 1 - how to buy a good insurance

Choosing insurance is now unrealistically difficult, so to help all travelers, I compile a rating. To do this, I constantly monitor forums, study insurance contracts and use insurance by myself.

Life hacking 2 - how to find a hotel 20% cheaper

First, choose a hotel on Booking. They have a good offer base, but the prices are NOT the best! The same hotel can often be found 20% cheaper in other systems through the RoomGuru service.

Discount hotels