Warsaw is a hefty enclave: two million inhabitants plus transit tourists and tourists. And if it were not for a competent logistics, developed, working on the clock transport network, the city would have choked with a stream of people and stood up rooted to the spot. Fortunately, the infrastructure in Warsaw is well thought out. There are: metro, trams, buses, taxis, automatic bike racer system. In addition, there is a high-speed railway linking Warsaw to the outskirts. And most importantly - the work of public transport almost does not stop during the day. For example, the subway on Friday - Saturday plows until three in the morning. Most of the buses go to the line every day at 5 am, they are replaced by night from 11 pm until half past four, that is, buses operate almost around the clock.
The content of the article
Buses, trams and metro in Warsaw
The most developed network is bus: about 200 routes covering 2,600 km of the capital. Less developed - the subway, it continues to be built. According to the latest data, it has two lines with a length of more than 20 km: north - south (22 stations), west - east (6 stations). The second branch will probably open only in 2015. So it's convenient for the metro primarily to those who are based in the northern and partly southern areas of the capital. By the way, the Warsaw Metro has a more fresh, modern look than the Moscow one, since it was opened in 1995.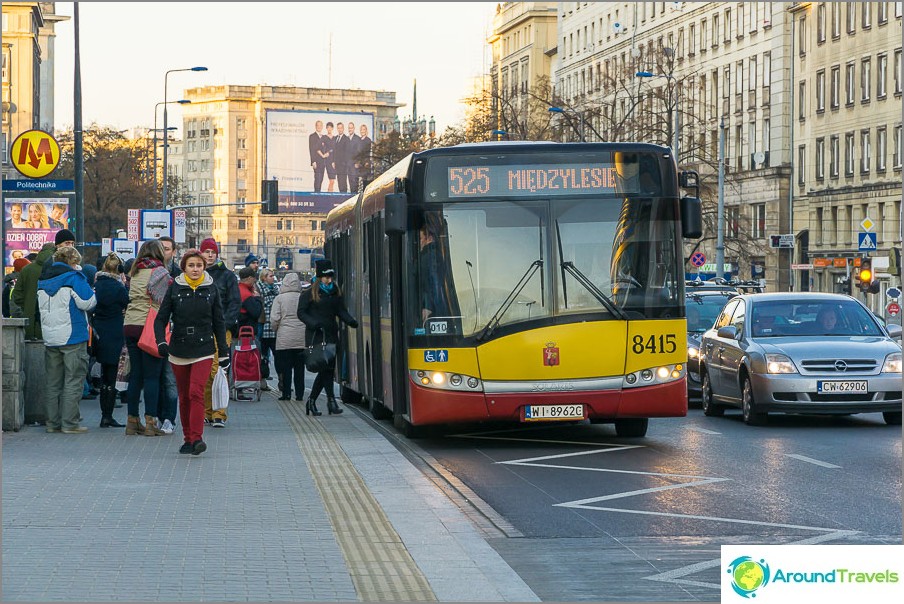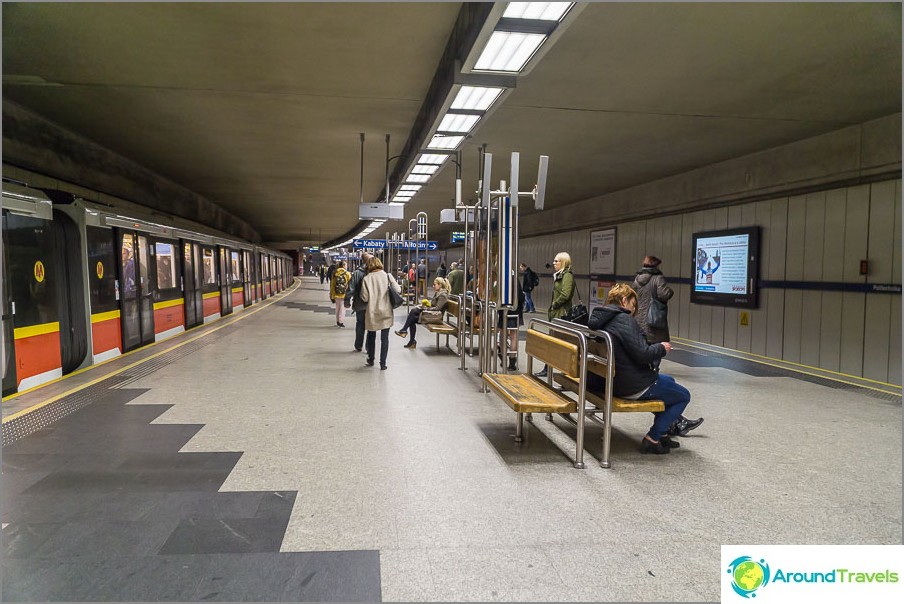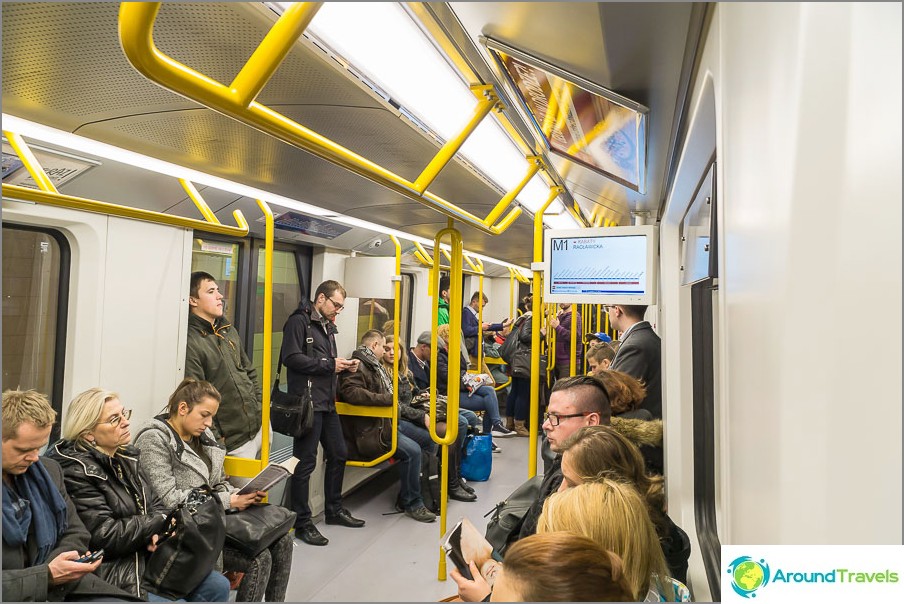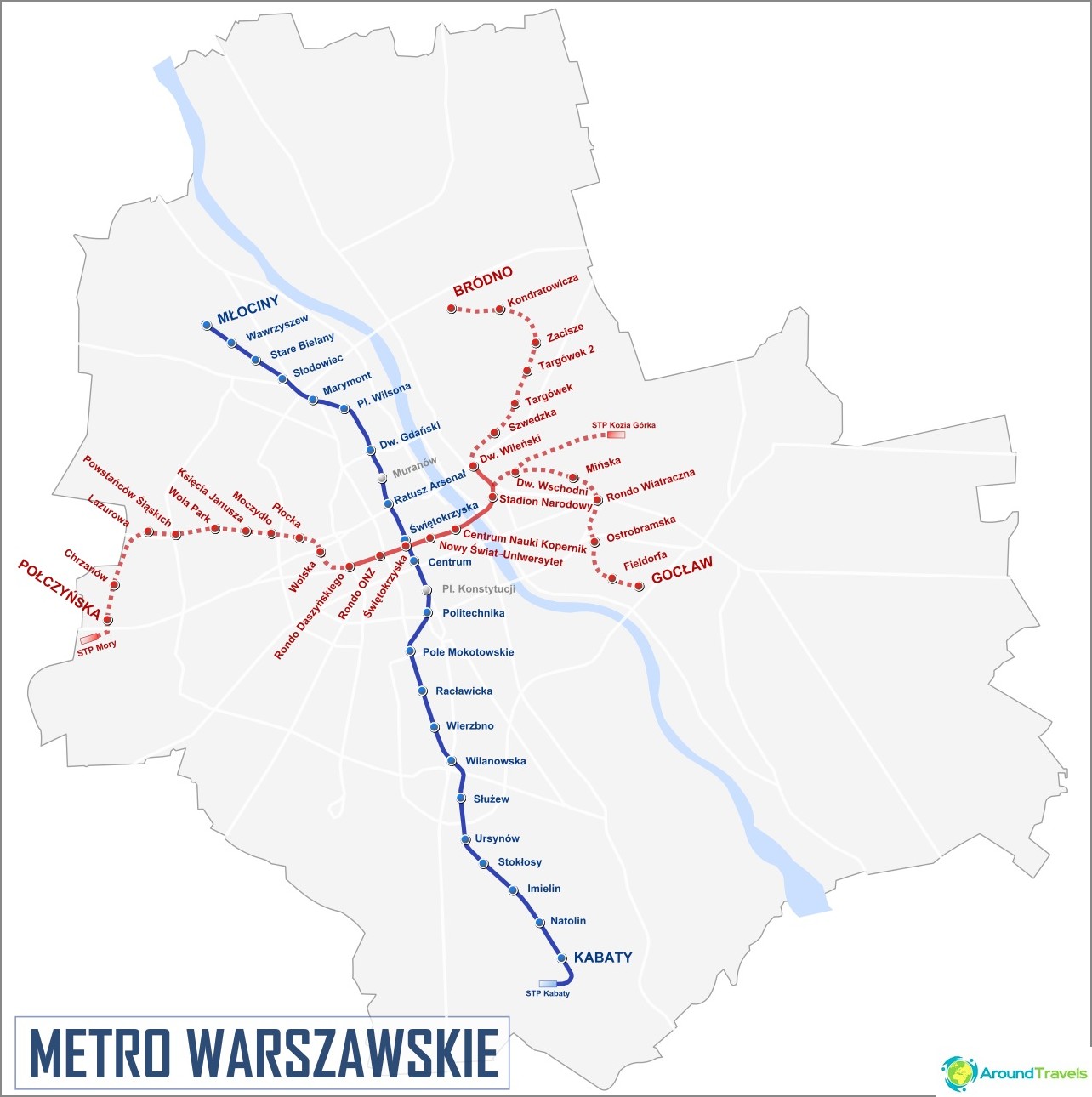 The tram is not as developed and dense,as a bus: 34 lines; trams do not look at every street. But it has its advantages. For example, the interval of movement is 5-10 minutes. Or - additional routes operating during peak hours and even days. Particularly interesting trams in the morning and evening, when the movement on highways is difficult. Unlike Russian traditions, cars do not travel along tram lines, so tram traffic is not a hindrance. Although there are traffic jams in Warsaw that they are not traffic jams after Moscow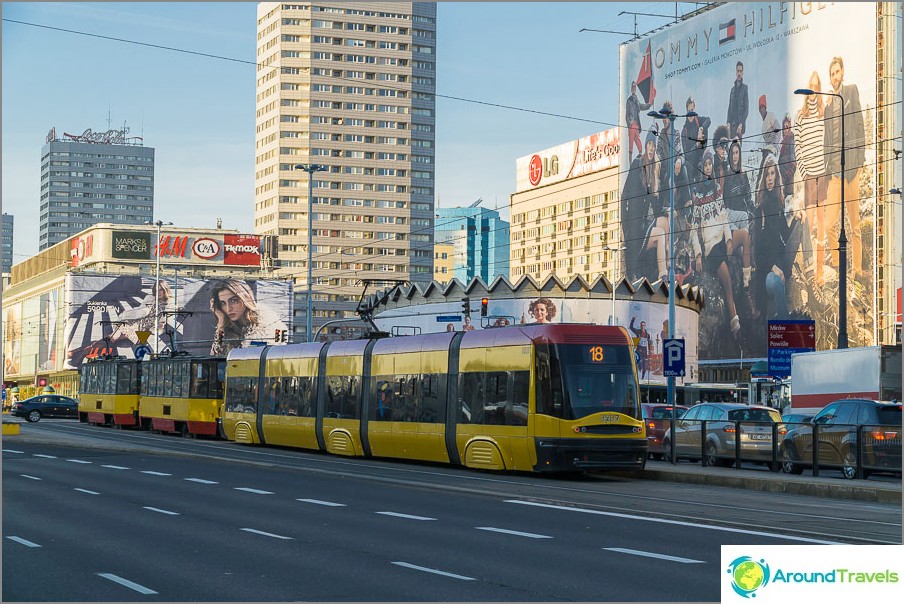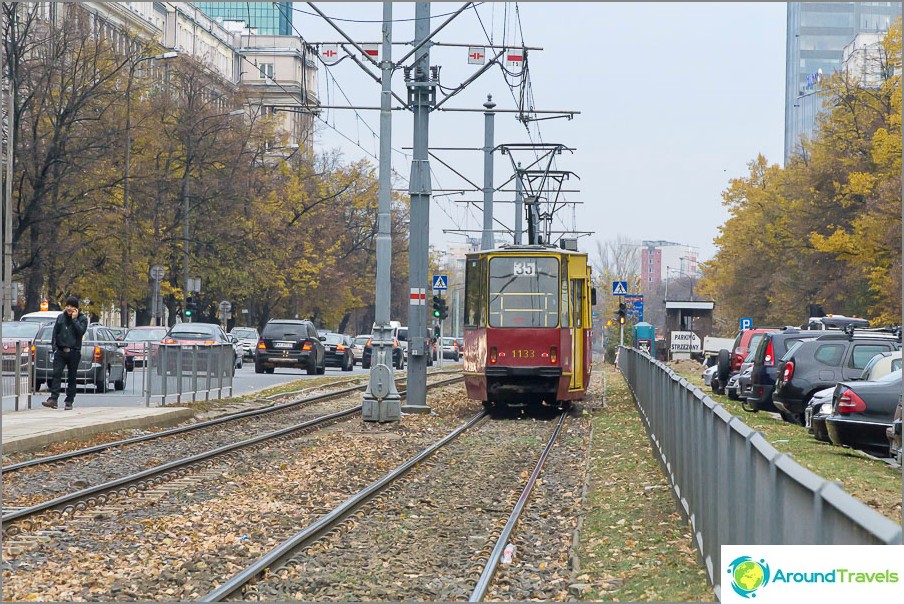 Public transport runs clearly on schedule. At the bus and tram stops always hangs the schedule of a route. It was literally just when there was a bus waiting, but it was not there, but it wasn't even that day, or the route changed, or something else.
From the minuses it is worth saying that the buses are already painfully frisky, suddenly take off, stop abruptly. On the one hand, you quickly reach the place, on the other hand, you feel like wood.
Cycle paths and bike rental in Warsaw
Cycle paths and well-established bike rental system -A separate interesting topic. I didn't find out in detail, but there are rental stations all over the central part of the city, where you can take a bike in one place and give it away in another. Conveniently! Payment is only, unfortunately, not a bank card, but a little different. But if there is a local sim card, then you can pay with its balance. In general, it seemed to me that there are a lot of cyclists in the city, and, moreover, they ride quite ordinary urban and inexpensive models.
In addition to bicycles there is also TaxiFor those who, on the contrary, want to quickly.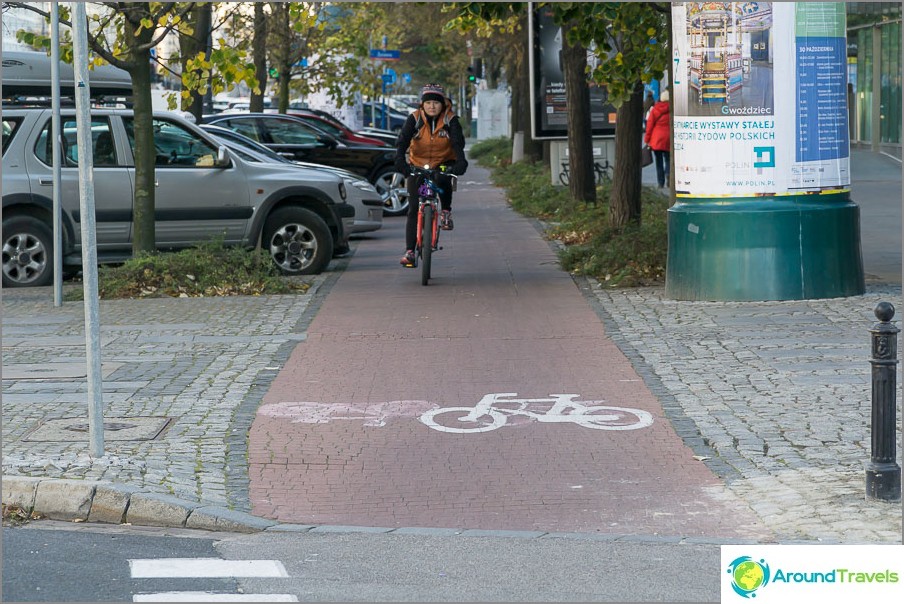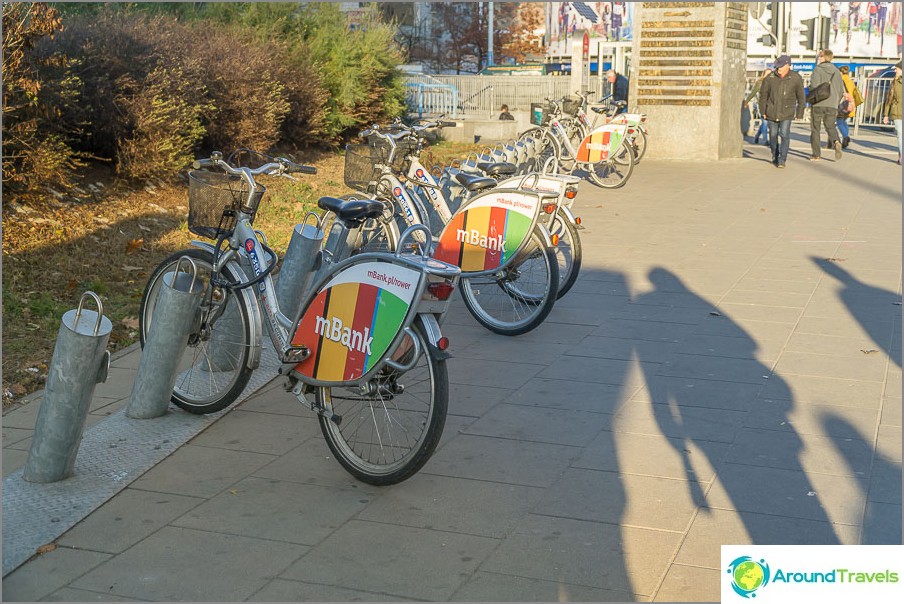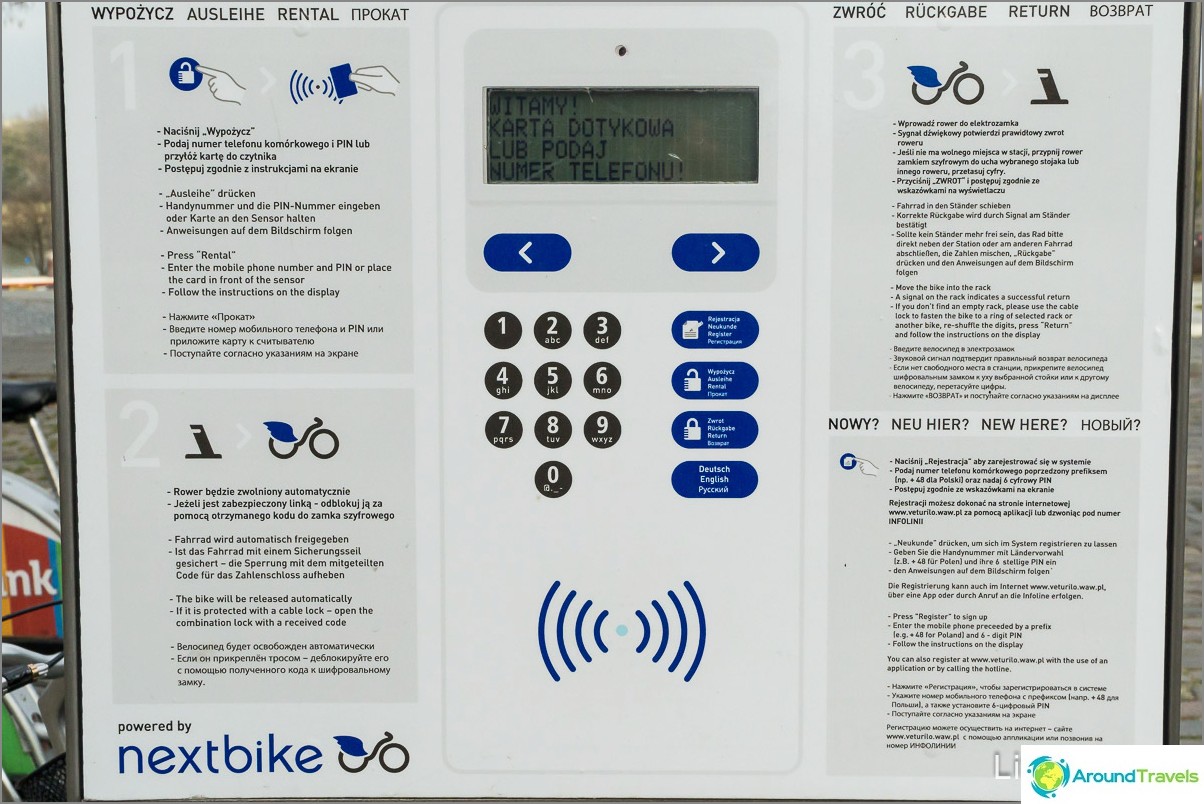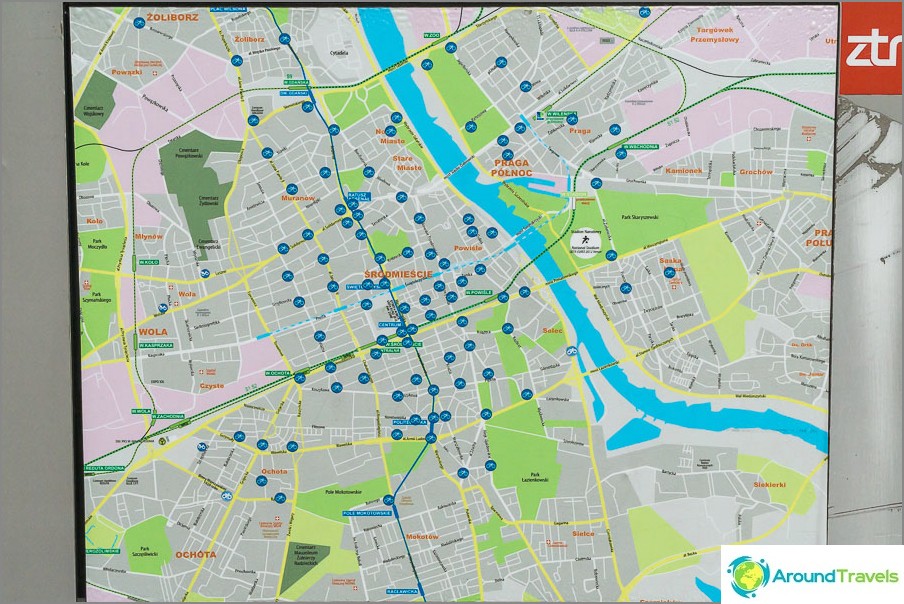 Fare and tickets
There are also a number of convenient nuances that can not beMark. A ticket for travel - one for all modes of transport, as in Singapore or Budapest, and more recently in Moscow. It is sold everywhere: in automatic machines at subway stations and near bus stops, in Ruch print kiosks and ordinary, inside the bus in the machine, and also at the tram / bus driver.
The price of the travel is variable and depends on twoparameters: zones you intend to cross - urban (1) and suburban (2); and the time during which they intend to ride (from 20 minutes to seven days). For example, a ticket for 20 minutes costs 3.4 pln, a ticket for 75 minutes 4.4 pln. I often did this, bought a ticket for 75 minutes and managed to get home on it (trip to the store).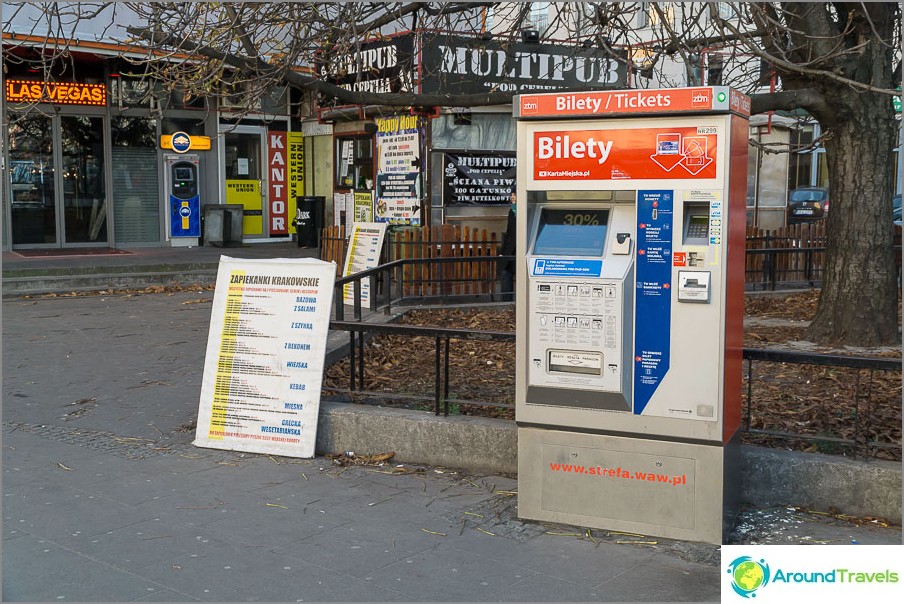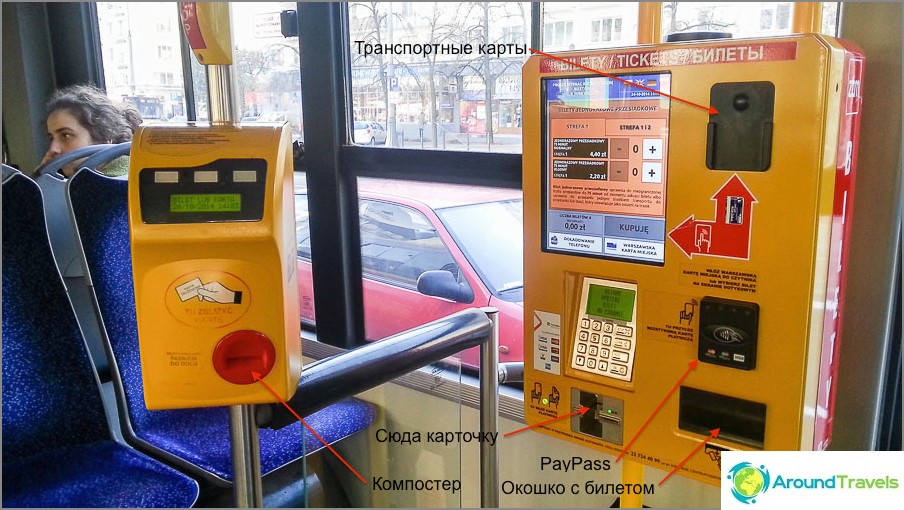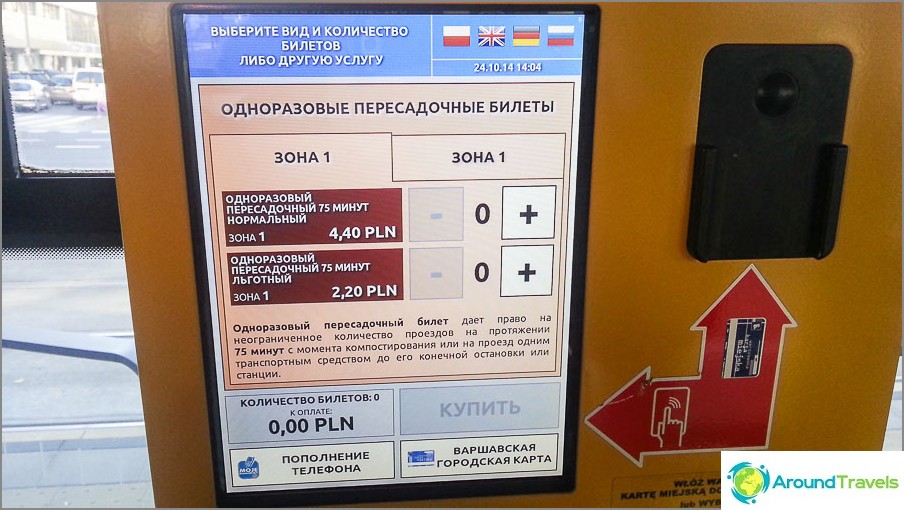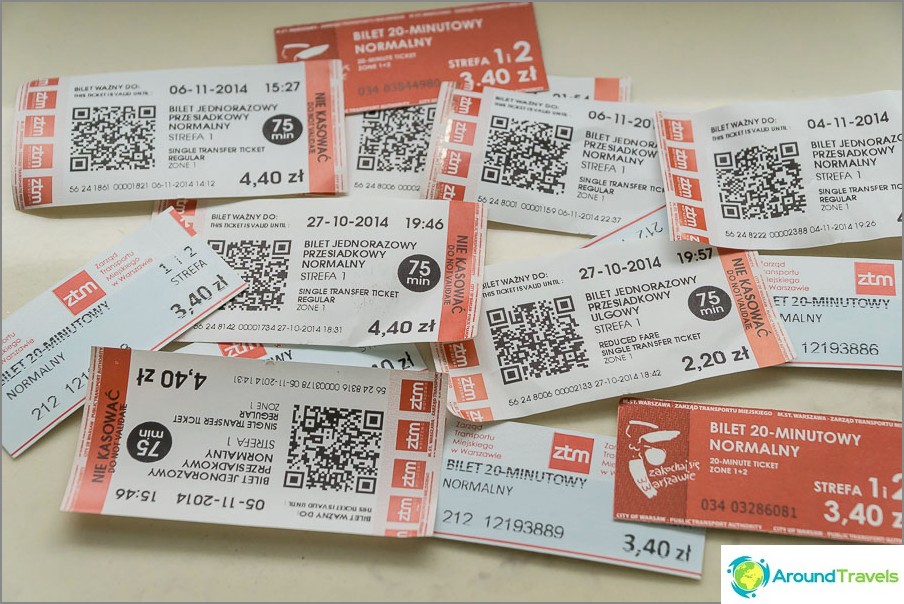 Nuances
In the machines on the street, you can pay for the ticket with banknotes, small change and with a bank card, but in the machine inside the bus you can use only a card.
In the machine, which is located inside the bus, 20-minute 3.4 pln tickets are not sold, only 4.4 pln and more expensive. Tickets for 3.4 pln should be bought at the vending machines on the street or at postal kiosks.
Bus drivers, as I understand it, want to get money without surrender, so it can be difficult for a tourist to buy a ticket without having a trifle.
A ticket bought on a bus in a vending machine does not need to be composted. Time is worth it right away. Tickets purchased on the street in the machines and kiosk, it is necessary to compost.
Inside the old trams vending machines are not found. In the new trams, too, did not see, but maybe they are. Also, the old tram does not go with a stroller, the floor is very high.
I really liked the opportunity to buy tickets by credit card, very convenient. Ran into the bus and then you automatic. No trifles need to be with you, nor to the kiosk to run on the road.
Jakdojade transport application (Yakdoyad)
Also I am delighted with the transport application(version for Android, version for iPhone). This is just a mega-mega convenient for a person who does not know the city. You can completely relax and do not prepare for a trip to Warsaw, studying routes and schedules. Everything is in the application, you need only the Internet in the phone (3G Internet in Warsaw) and knowing the destination address, well, or where it is on the map. I used the cards, as I have a much better memory for them than for addresses.
The application is simple, I think it will not be difficult to understand.
You have two options for building a route: by specifying an address for point B (End Point) or by selecting a point on the map. Point A (Start Point) itself is determined by your GPS coordinates.
After you have chosen a pointLocation and destination you click Search and get a list of routes with bus / tram / metro numbers, transfer points from one transport to another and travel time.
You need to choose a route and see it on the map, so you will know where the stop nearest you is, from where you will begin your journey.
After landing in transport you can stay onsame screen with a map and watch your bus / tram ride. The map will mark the stops and the place of transfer. Or you can switch to Navigate mode, which is designed to control the process of the trip, but in my opinion there is especially useful additional information in it.
In addition to Yakdoyad (or Yakdoyade), there is also the official bus schedule on the official website, where you can also build a trip route and download the application for your phone.
P.S. The article does not pretend to all the nuances, as it used mainly by buses and only in the first zone.
Life hacking 1 - how to buy a good insurance

Choosing insurance is now unrealistically difficult, so to help all travelers, I compile a rating. To do this, I constantly monitor forums, study insurance contracts and use insurance by myself.

Life hacking 2 - how to find a hotel 20% cheaper

First, choose a hotel on Booking. They have a good offer base, but the prices are NOT the best! The same hotel can often be found 20% cheaper in other systems through the RoomGuru service.

Discount hotels