Recently, our girlfriend threw the idea, though she herselfthen she refused because of the unsuitable cost-effectiveness of the event. Nevertheless, the idea seemed interesting to me and does not go out of my head. I wonder what you say about it. It is clear that if you don't think about saving at all, then the whole question can be solved again with money, because you can buy any service. But doesn't it happen that the interests of people converge and the money then goes to the background? Let not for a long time, but at least temporarily.
The content of the article
Travel nanny
The essence of the idea
We periodically move and upon arrival ata place, be it Moscow, or far Thailand, for a long time we are entering the regime. Moreover, it is usually so delayed that it is time to leave. Therefore, from time to time thoughts float around for 1-2 years to finally try to hire a nanny, a housekeeper, reducing all life to a minimum, and freeing up time just for rest (or work), which is so sorely lacking. Because if the stop is only 1-2-3 months, then we do not even begin to search for anyone, it makes no sense.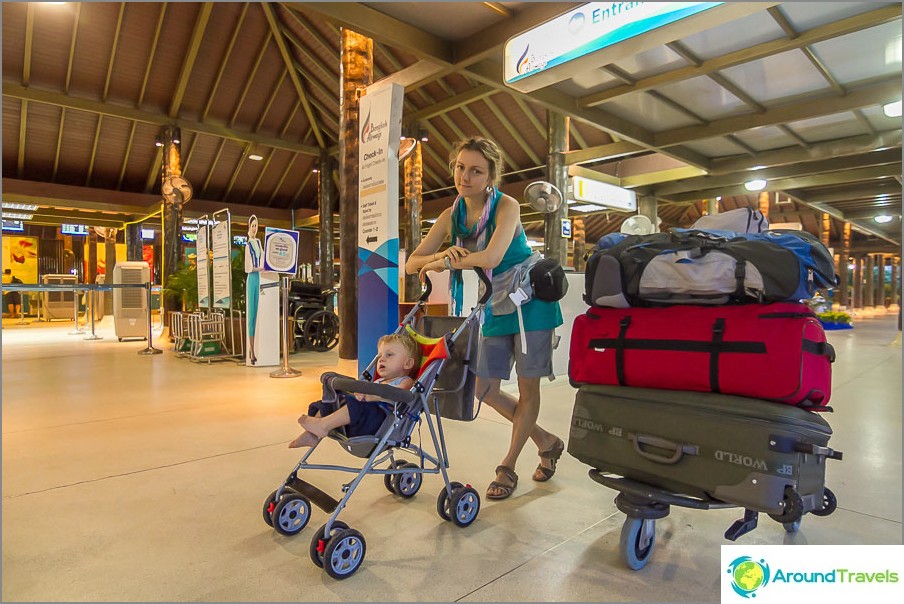 What is the essence of the idea. And what if you go somewhere already immediately with a nanny, housekeeper? The Russian language question for the child is solved immediately, and the mode of entry into the regime, no need to search for anyone on the spot, everything is ready, that is, you can even go for 3 months, and not for a couple of years. It seems that the idea is not new, if you approach this only from a financial point of view, know yourself to pay a person and he will go anywhere for money. But! For us, this is not an option, because we are only on the way to our wealth.
Why not find a person who himself does notaway to go to the same Thailand for several months in winter, but does not have such an opportunity? Pay for tickets, provide a room in a rented house and a refrigerator with food, that is, take all the costs of travel, visas and food. Thus, the trip is a turnkey, except that personal expenses are in place. Moreover, you can even pay the same expenses to a nanny with your child (after all, it's often for the sake of the children that they go to the sea), with which Egor will socialize
What do you think the real idea? Or is it too difficult and easier to search on the spot, as there are plenty of Russians everywhere?
Calculate the profitability
Let's try to estimate profitability by example.Thailand and travel payment for two people (a nanny with her child). Obviously, it should be profitable for both parties. We calculate how much a trip to Tai for 3 months will cost if people went on their own.
Tickets for two round-trip Moscow-Bangkok areabout 70 thousand rubles, one-time visas $ 80 dollars (5 thousand rubles), rent of budget housing 10,000 baht / month (60 thousand rubles for 3 months), food 15,000 baht / month (90 thousand rubles for 3 months). Total is 225 thousand rubles, or 75 thousand rubles a month. But this is without taking into account unforeseen expenses, because you usually have to buy something else for the arrangement. Thus, in order to secure a wintering, a mother with a child must earn at least 250 thousand rubles in advance, or claim a salary of 75 thousand to go to Thailand. And in fact, maybe a large amount will work.
In my opinion, for a person who does not earnso much, it is quite profitable to get this trip, but not in the form of a salary, but in the form of a commodity, a la batch tour. For the nanny for full time in Moscow costs about 40-50 thousand rubles a month, and in the regions two times less. But this, of course, if you really want to go straight to Tai, and even have the opportunity to work without separation from your child.
On the employer's side, we have the followingadditional costs: the same tickets 70 thousand rubles, visas 5 thousand rubles, food 10,000 baht / month (60 thousand rubles for 3 months). Here it is necessary to clarify some points. Renting a house with two or three bedrooms is almost no difference. With the appearance of extra mouths, the amount per meal does not increase proportionally (checked), that is, to cook soup for two or four, the difference in price is not 2 times. Thus, the costs are equal to 135 thousand rubles or 45 thousand rubles / month (in baht this will now be comparable with the nanny on the spot). It turns out cheaper than if a person was driving on his own and would spend 75 thousand. The numbers, of course, are conditional, maybe in some other way. And if the nanny went alone and without a child, the costs are still reduced.
Travel together
While writing the post came the idea that joint(sharing) traveling and wintering can, in principle, take place, because this way you can save at least on common costs: rental housing and a communal flat, rent a car and gasoline, some common items for arrangement. In a crisis like this is most relevant. It is more difficult with products, because people still have different tastes, and everyone eats only himself.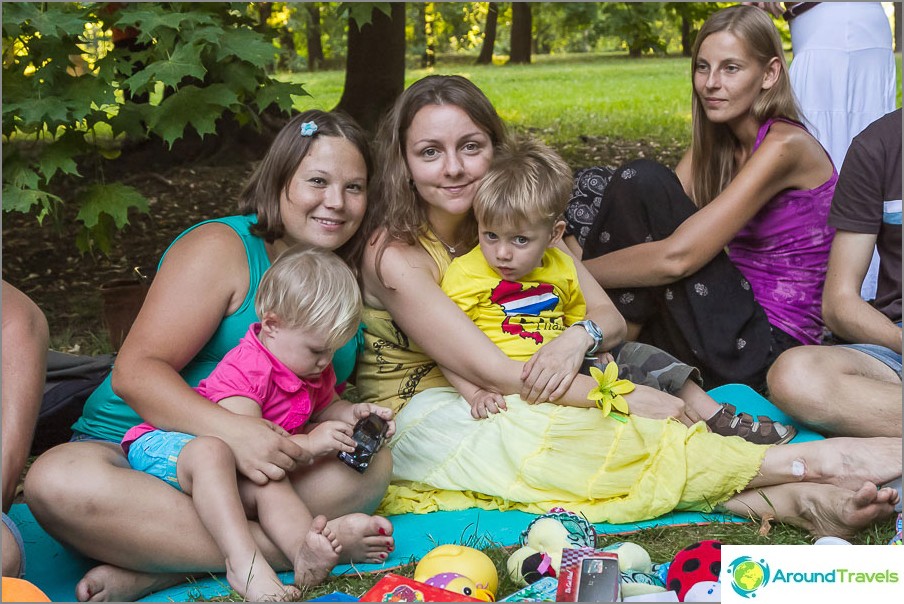 Do you think traveling together canlet not become a trend, but at least interest someone? This is not about friends, of course, because it is not new (they just go with friends), but among unfamiliar or unfamiliar people. Take the same Blablacar, Airbnb, CouchsurfingIt uses a similar sharing principle. Yes, not in everything and not always (the same airbnb is often more like a hotel service), but these are all links in one chain of shared consumption. I perfectly understand that many, on the contrary, prefer to drive a car without strangers and live in a separate dwelling, but there are enough of those who lack the company and need just savings. The development of the services I listed is just what it says.
P.S. Friends are interesting your thoughts on this matter, both from the point of view of the user, and from the point of view of the organizers of such events and services.
Life hacking 1 - how to buy a good insurance

Choosing insurance is now unrealistically difficult, so to help all travelers, I compile a rating. To do this, I constantly monitor forums, study insurance contracts and use insurance by myself.

Life hacking 2 - how to find a hotel 20% cheaper

First, choose a hotel on Booking. They have a good offer base, but the prices are NOT the best! The same hotel can often be found 20% cheaper in other systems through the RoomGuru service.

Discount hotels