Traveling by car, both between cities andbetween countries, people choose for themselves for a variety of reasons. Someone may have a banal fear of airplanes, someone is more comfortable by car, especially if it is an educational trip, and even with children, someone thinks that it is more profitable and practical for him. As they say - "the master is the master".
Nobody is traveling by car to Europesurprise, it is so natural phenomenon that, in most cases, people on the Internet are not looking for general information about the trip or impressions, but for the detailed nuances of such a trip. For example, the opening hours of the water park in Druskininkai or the schedule of movement of trains from Lyon to Paris.
It's clear that many people will have questionsfirst thinking about such a thing as a trip to Europe by car. Here and everyday issues, what to take on a trip, and organizational issues - which way to go, where to stay and what penalty is due for speeding. A particularly acute question, of course, with regard to the rules of the road and the expenditure of funds for fuel, changes that vary from country to country. All this should be known and try to prepare as much as possible for such a trip, at least theoretically.
Only having a certain theoretical base,You can begin to translate their ideas. But be that as it may, the first time it is always the first time. The main thing is to overcome your fear and get infected with a certain confidence that everything will be fine and you will succeed.
Only by overcoming all the difficulties and correcting all of your previous mistakes, you can become a real auto-traveler.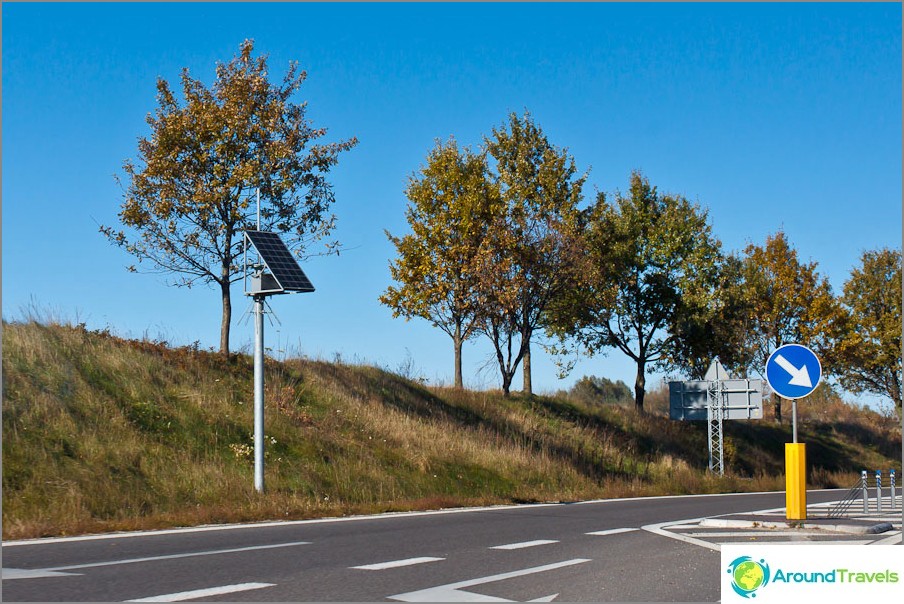 Yes, yes, we will not be cunning, and difficulties too. The road - it is the road. This is work, and responsibility, and all sorts of adventures and unforeseen situations. But, once, having experienced all the charms of such a journey, which gives unlimited freedom to actions and thoughts, creates unforgettable impressions and creates inexpressible emotions, I am sure that you will not change it for any other kind of rest.
Not so long ago, we bought a car and immediately thoughtabout whether and not to carry out our long-standing idea to us - a trip to Europe by car. They read the information on the Internet, chose a country and went. The first country was Estonia, and its wonderful city, Tallinn. The whole trip, in spite of the hard winter road covered with ice, left only positive impressions, after which the incentive would go back to Europe by car only increased.
Good roads and fun adventures in Europe!
Life hacking 1 - how to buy a good insurance

Choosing insurance is now unrealistically difficult, so to help all travelers, I compile a rating. To do this, I constantly monitor forums, study insurance contracts and use insurance by myself.

Life hacking 2 - how to find a hotel 20% cheaper

First, choose a hotel on Booking. They have a good offer base, but the prices are NOT the best! The same hotel can often be found 20% cheaper in other systems through the RoomGuru service.

Discount hotels