Many of those who come to Malaysia seek to see the Petronas Towers, one of the most important attractions Kuala lumpurthat have already become a symbol of this city. To be honest, we did not try to do this on purpose, but since they are not far from the Thai consulate, we just had to look at them. In any case, it is difficult not to notice them, as they are the highest in the city, and it is worth looking up just above the horizon, as you look at them with a look.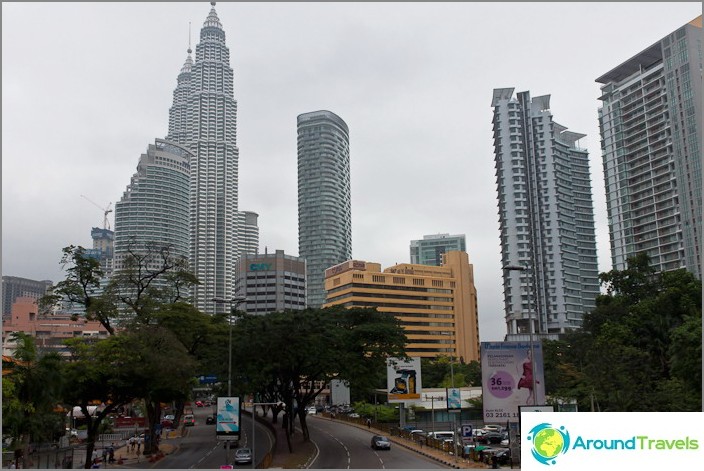 Petronas Twin Towers, or Petronas TwinTowers, are the tallest twin towers in the world. Their height is 452 meters, floors 88, which is impressive. There are skyscrapers in the world and above, but they are single. Apparently in Malaysia at one time they set out to take the first places in height of buildings: the Kuala Lumpur towers are the tallest, the Menara television tower is the 6th in height (it was once the 4th).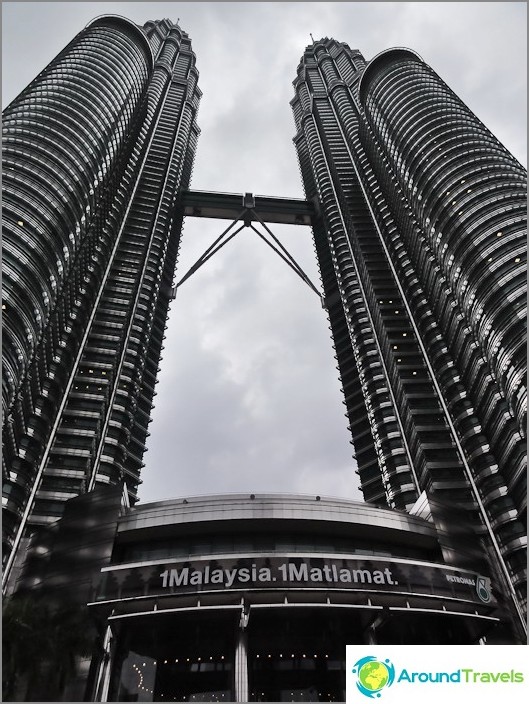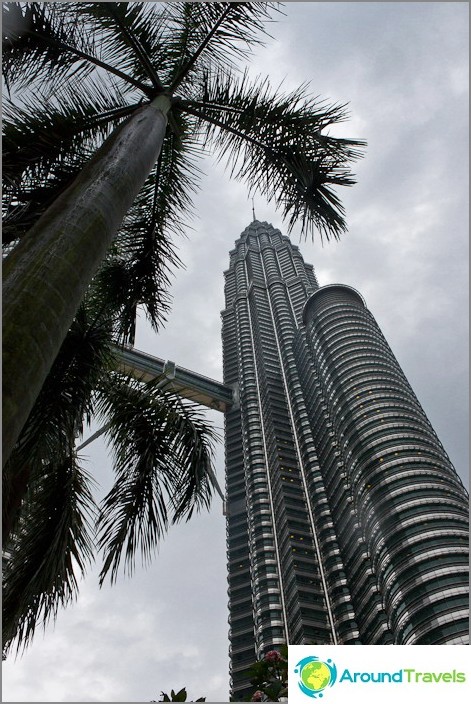 Petronas Towers connected by Sky glass bridgeBridge, which you can climb in just 10 RM (100 rubles). And from those who want no end. This is the main difficulty. There are so many of them that it's not a fact that you can buy a ticket. We did not work out. We were told to come by 8.30 in the morning, stand in a huge queue, and maybe you are lucky and you can buy a ticket for the day after tomorrow.
Update. In 2012, the rise is already worth 800 rubles. At that price, why is it needed ...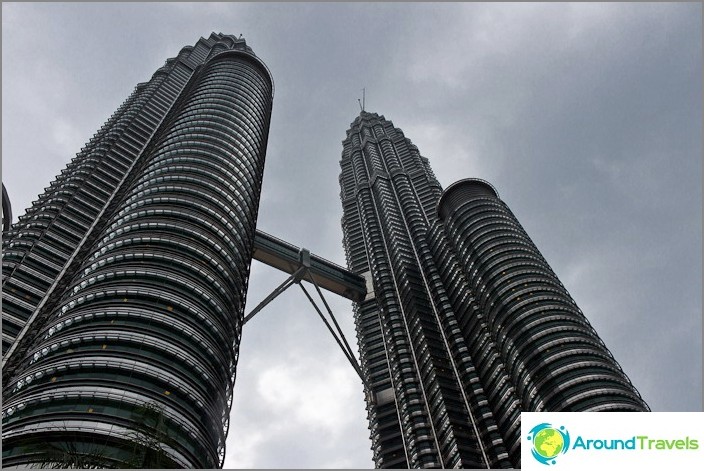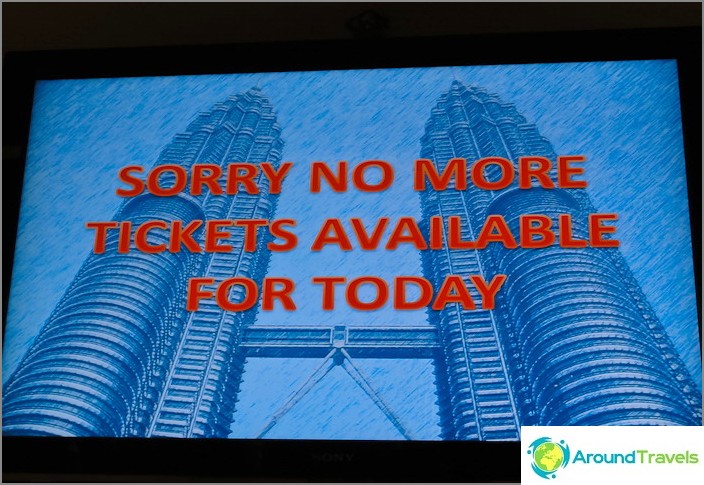 The desire somehow disappeared immediately, considering thatThe Skybridge is not at all high, not even in the middle, but only between the 41st and 42nd floors, although it is considered the highest 2-storey bridge in the world. Better we are on menara tower let's rise, from where the view of all 360 degrees will open, and from much bigger height. How it was read here: Menara Tower in Kuala Lumpur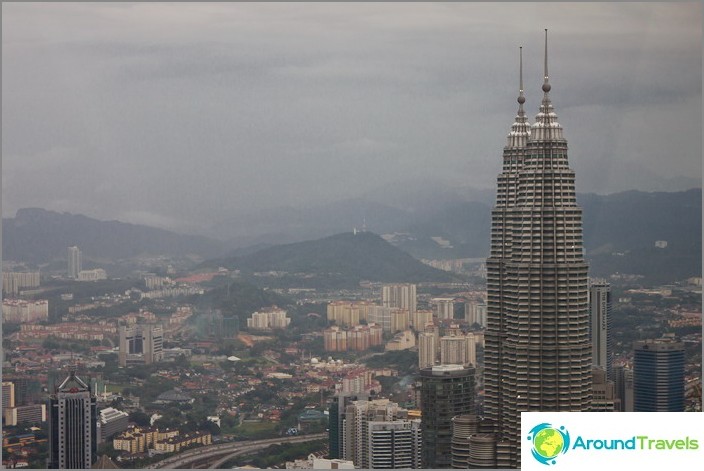 How to find a ticket office? We enter the building, turn right, and next to the elevators there is a staircase down, there will just be a ticket office.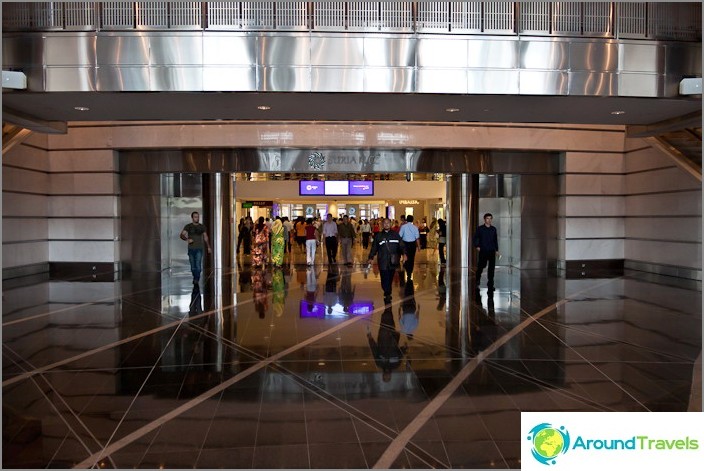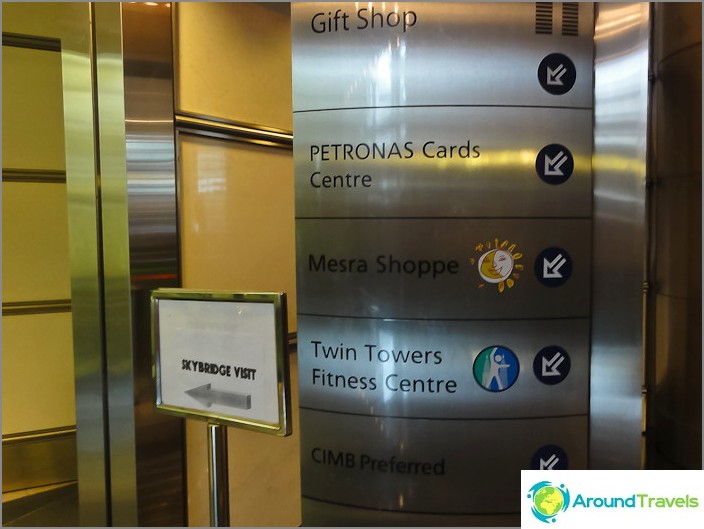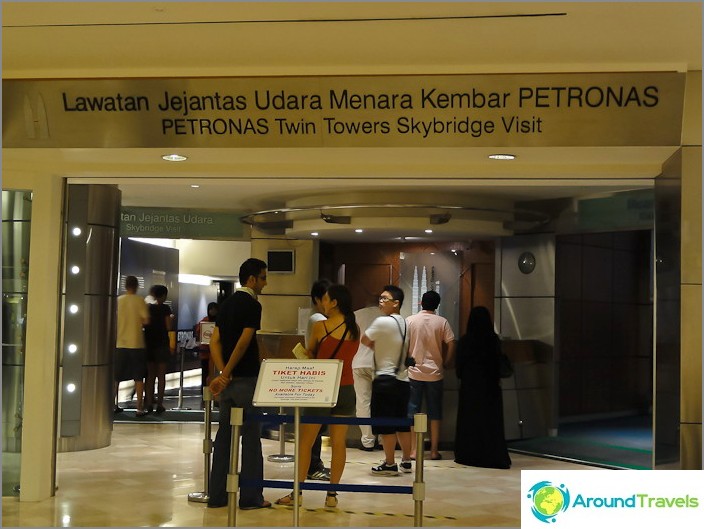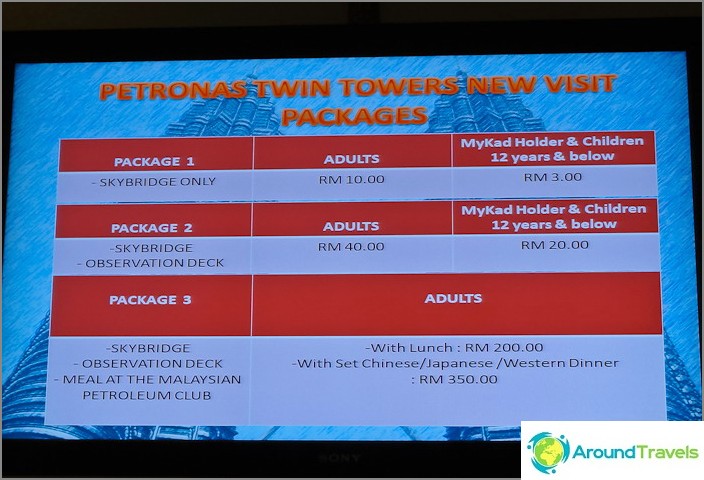 Next to the twin towers Petronas is a small and very neat park KLCC with a fountain. In our case, it was difficult to walk because of the rain, but from a distance, it looked very attractive.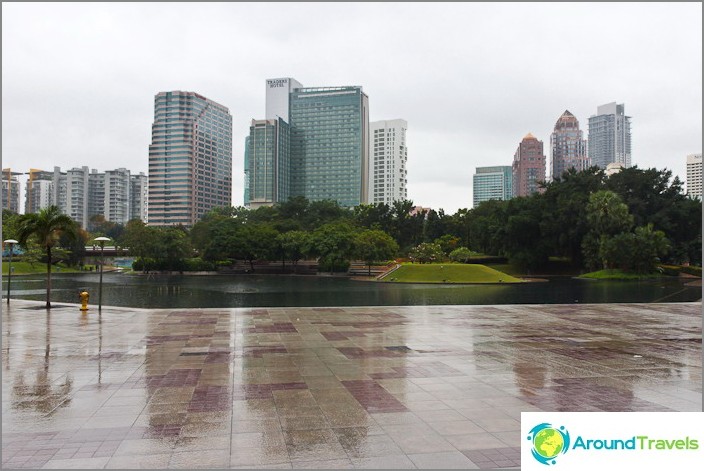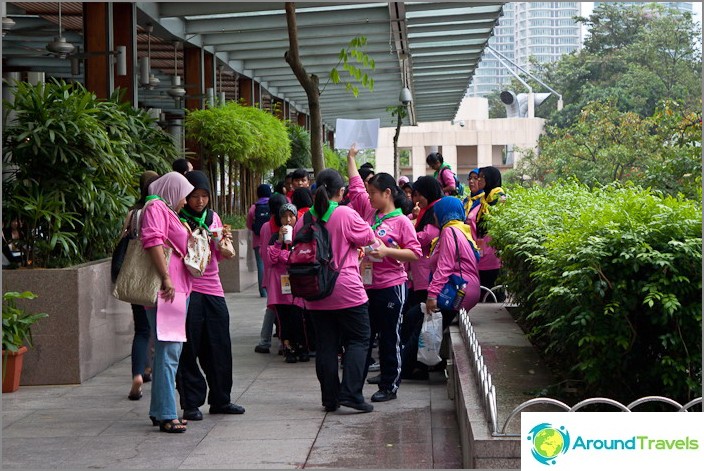 In the shopping center, which is located between the towers of Petronas, for some reason you can not take pictures. More precisely, it is possible, but only in certain places. Probably they are afraid of terrorists.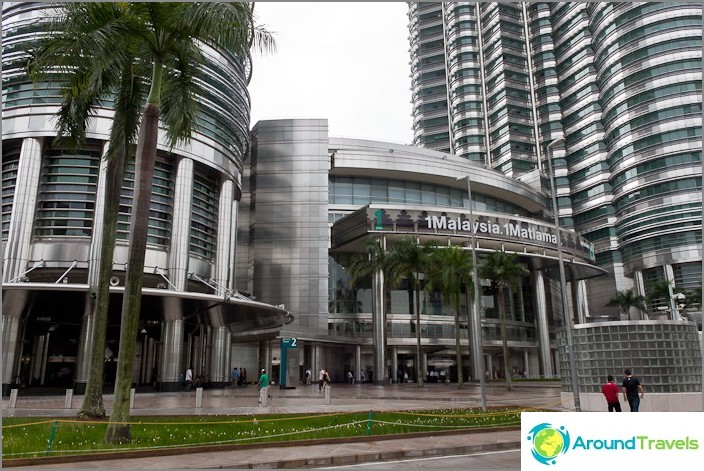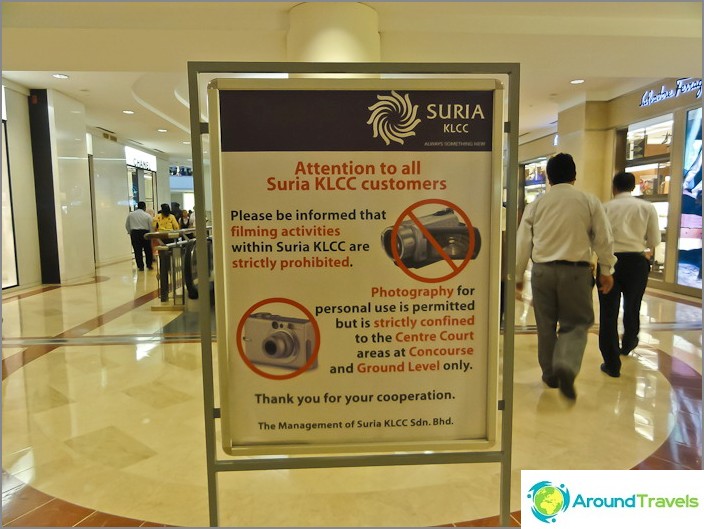 Just at this mall we met SantaKlaus himself, however, has narrow eyes and the Snow Maiden has a black-haired one. In general, the atmosphere of the new year in Malaysia is more noticeable than in Thailand.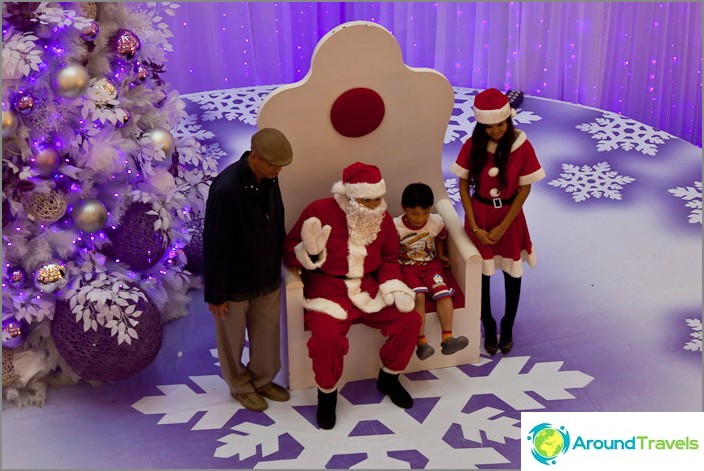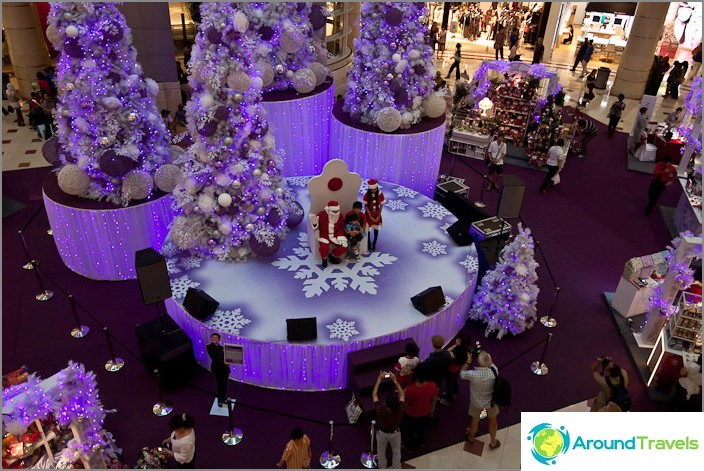 And in the theme of the new year in Malaysia, a couple of photos.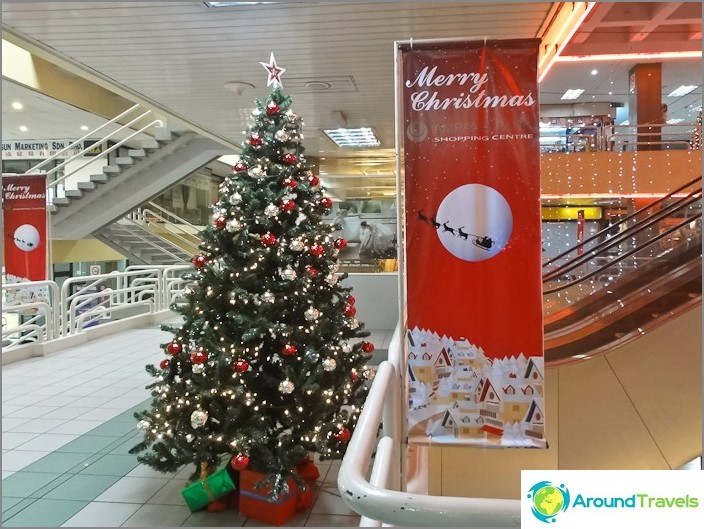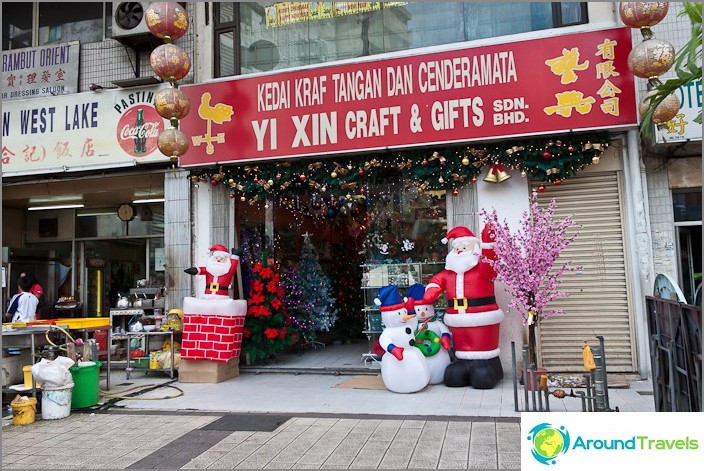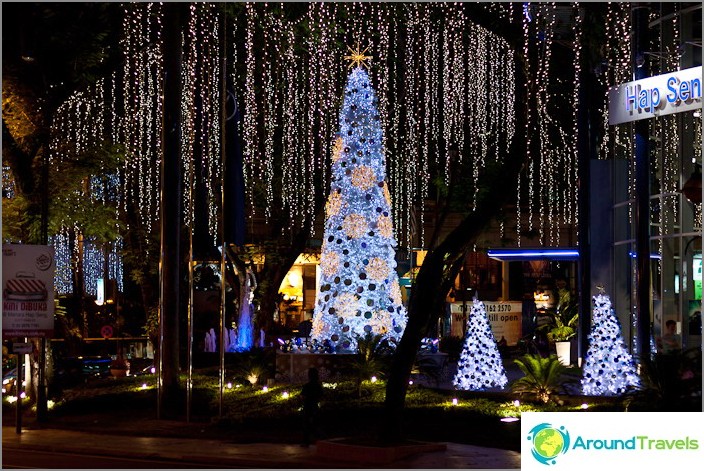 Life hacking 1 - how to buy a good insurance

Choosing insurance is now unrealistically difficult, so to help all travelers, I compile a rating. To do this, I constantly monitor forums, study insurance contracts and use insurance by myself.

Life hacking 2 - how to find a hotel 20% cheaper

First, choose a hotel on Booking. They have a good offer base, but the prices are NOT the best! The same hotel can often be found 20% cheaper in other systems through the RoomGuru service.

Discount hotels