Having received a double Thai visa, we realized that during Vientianee do nothing special and moved to WangVieng. Indeed, as they say, Laos is famous for its national parks and nature. And where, if not in the center of the country, they can be seen. Without visiting another town, the view of Laos would not be so complete. Therefore, it is very good that such an idea has come.
Travel information can be found here. Vang Vieng - guesthouses, what to see, how to get, bus schedule, and here map of vang vieng.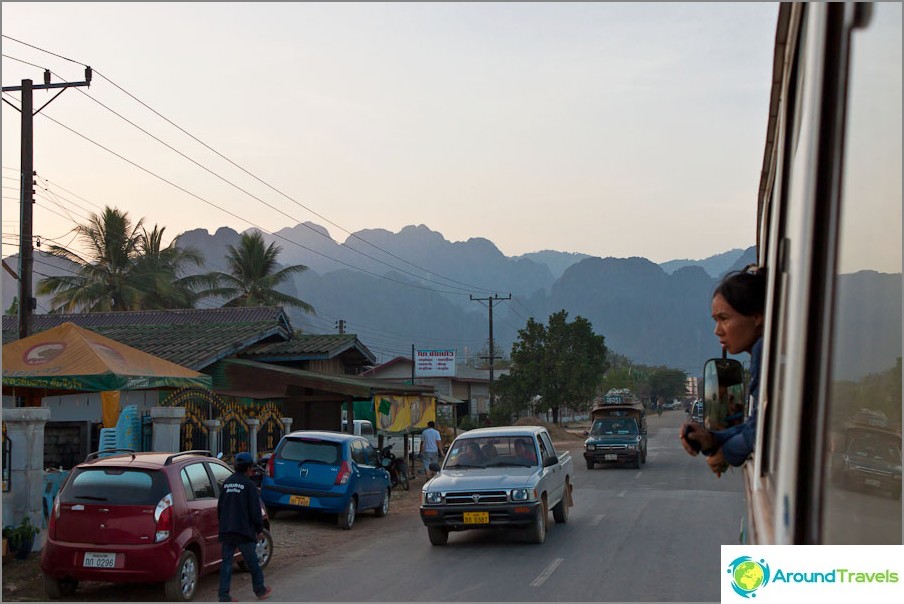 Vang Vieng is a small village located onnorth of the capital, between Vientiane and Luanprobang. Ten years ago, there was one road, and that one without asphalt, and the tourist flow was minimal. Now, here a huge number of backpackers are hanging out, and the attitude of the locals is no longer as a person, but as a purse.
Vang vieng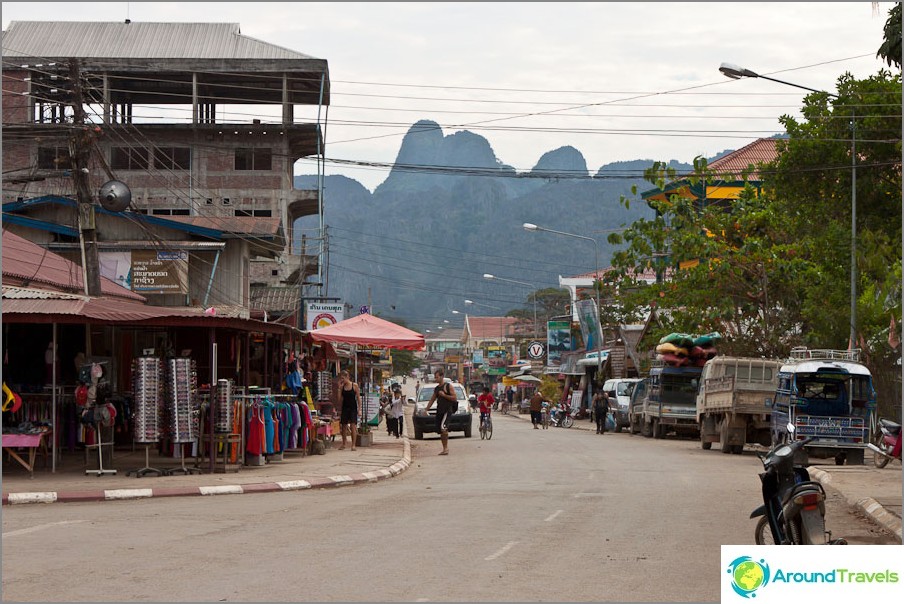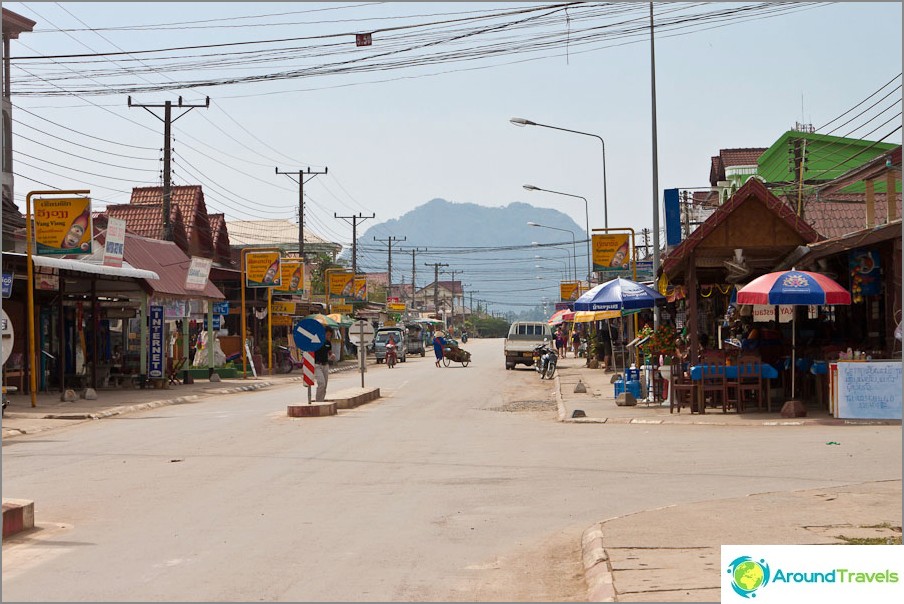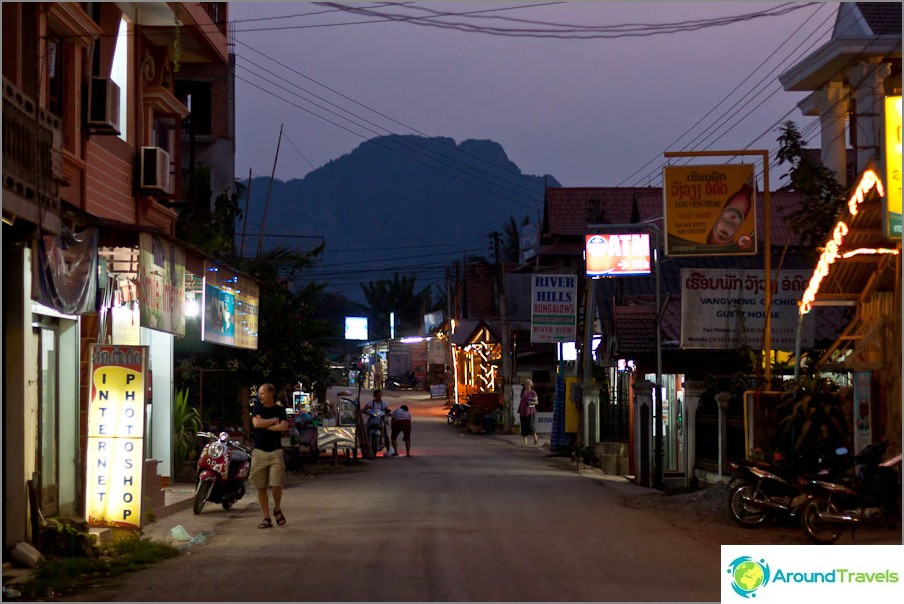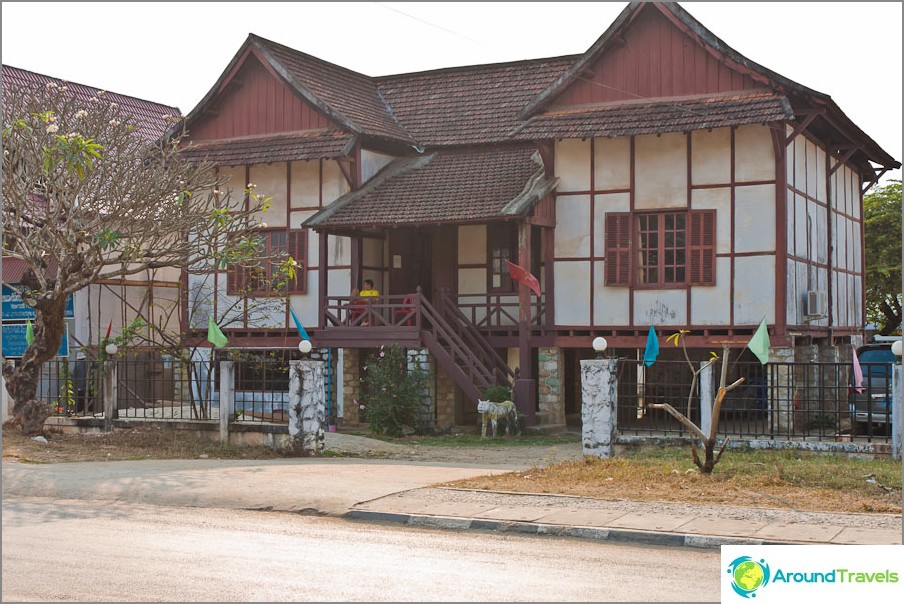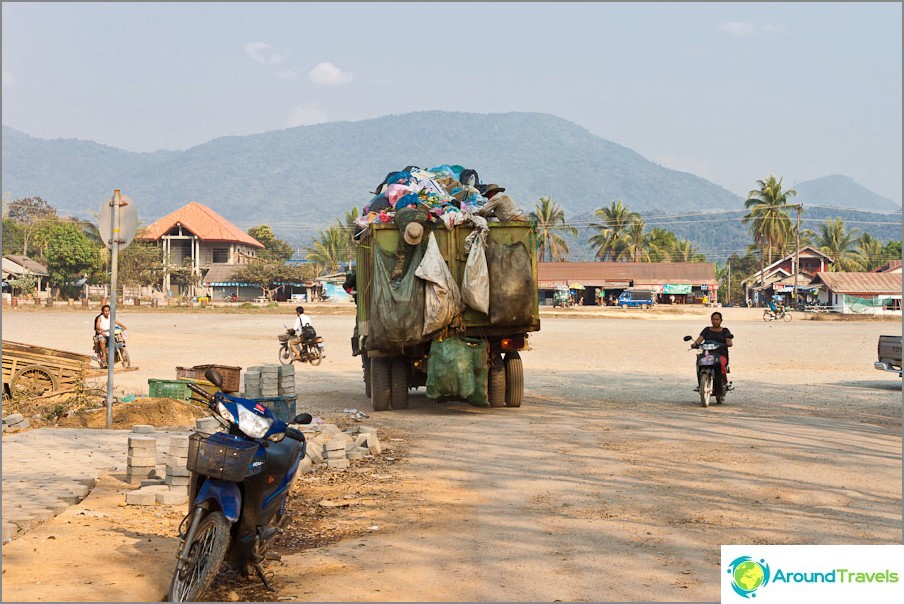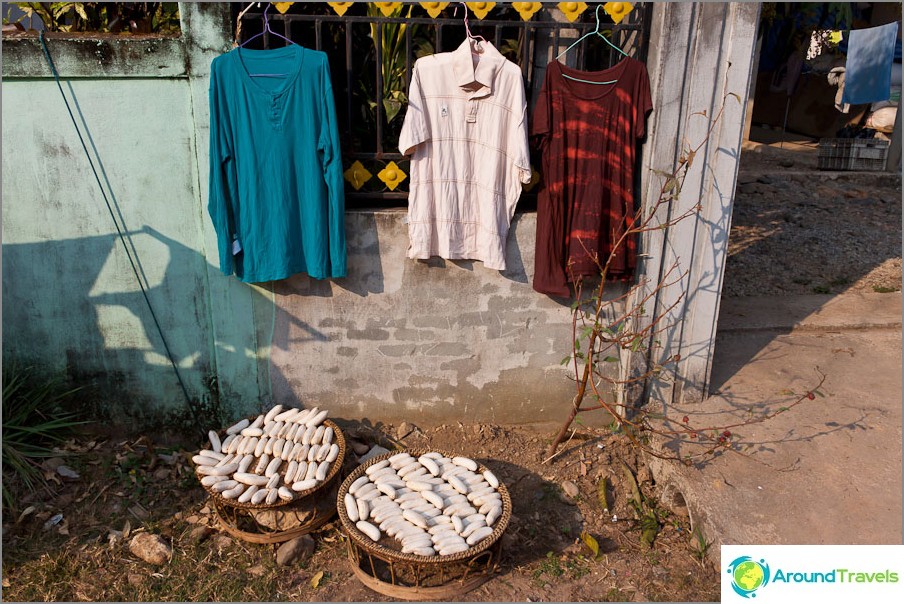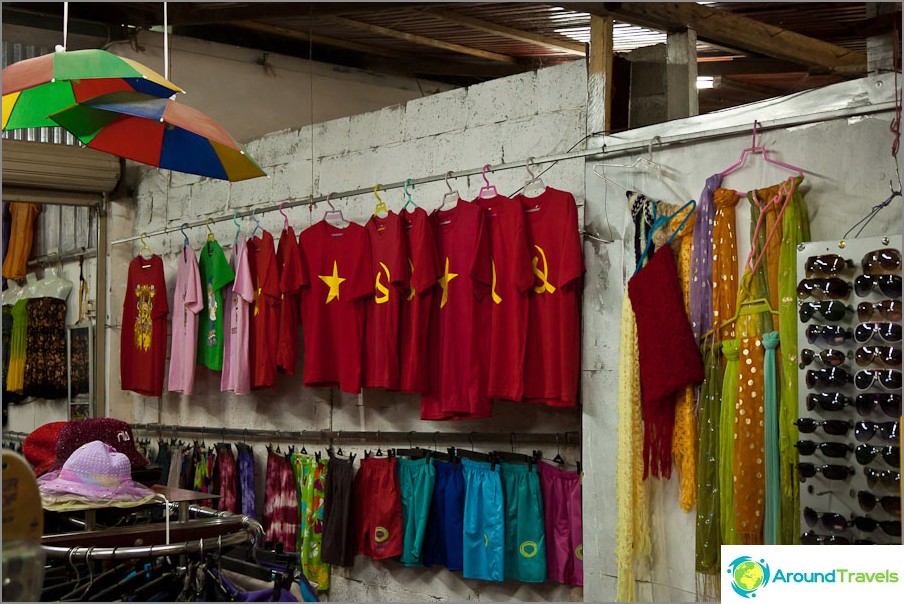 The main trouble is that almost everyPaid step: on the bridge to go - pay, in a cave or lagoon you want - let's money. And I'm not sure that all this is legal - in the morning a local resident came to the cave, stood at the entrance with a sign, and let's collect the tribute. And the cave is the most ordinary, nobody removes any light or garbage in it. Another thing, of course, is to pay for the sanitized caves. But the Laotians are very lazy along the way, especially when there are so many tourists, and you can especially not strain yourself.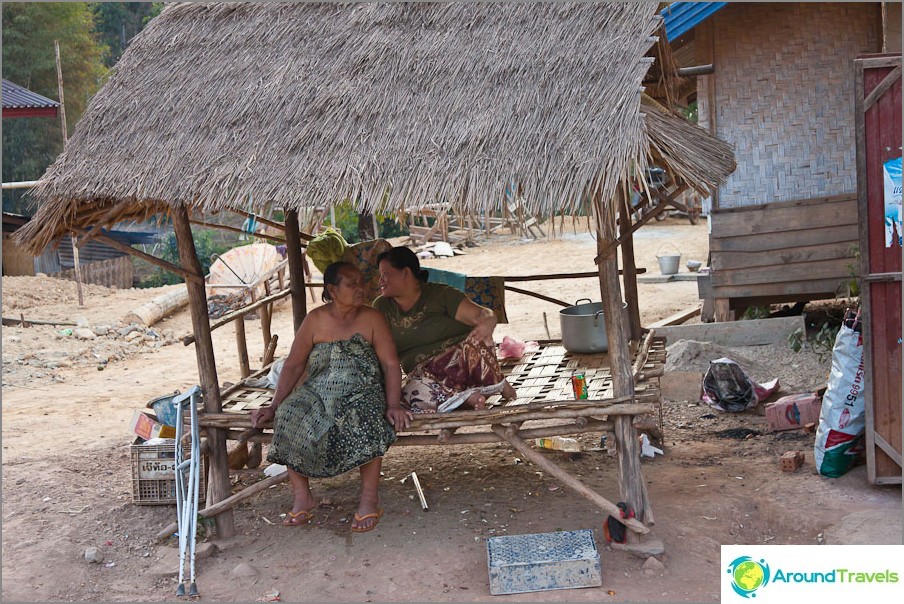 Bekpekera come here, I think, notabsolutely correct - alcohol flows like a river and crowds of drunk and noisy people dump every evening on the street. Even a special cocktail was invented for farang in a children's plastic bucket - something very strong + cola + energy + ice. Adult drunk children with buckets turn out.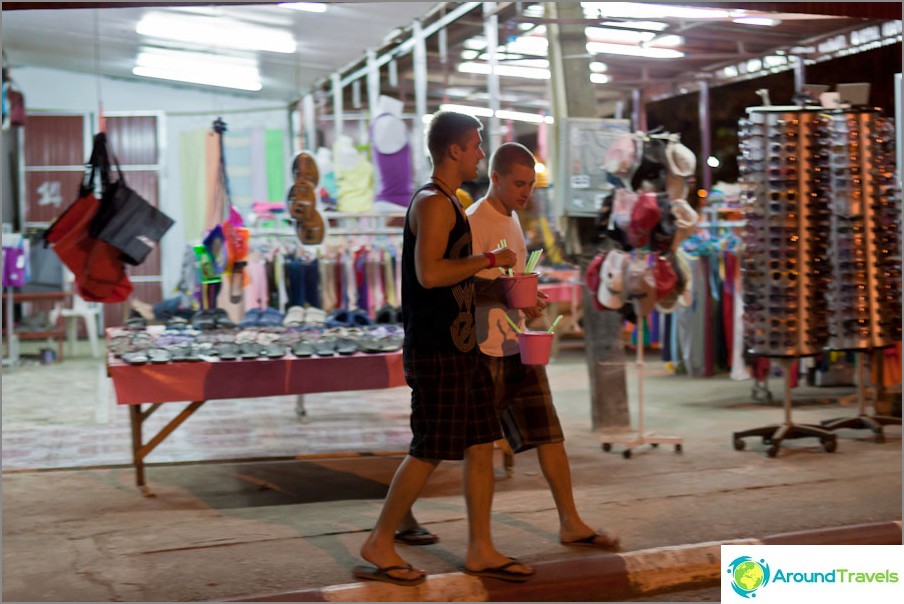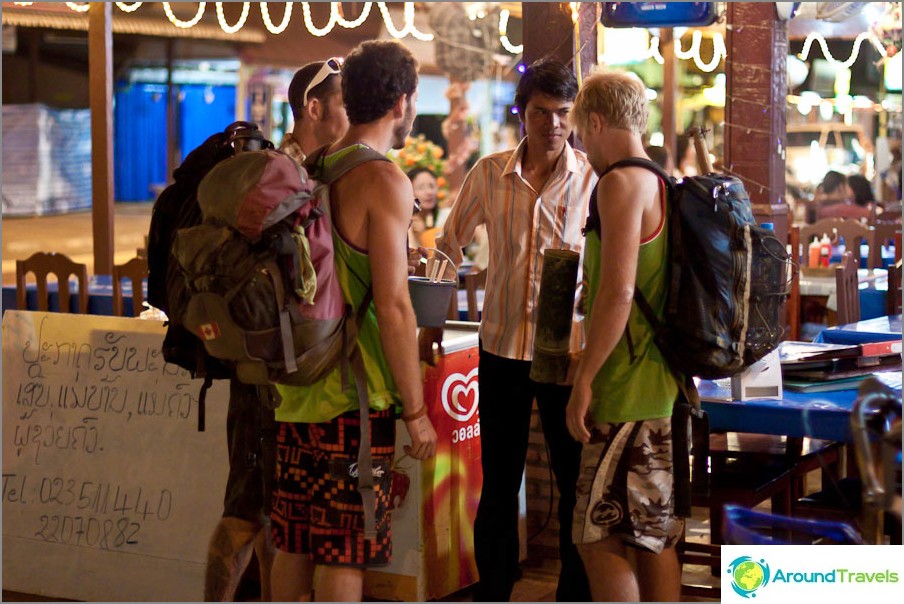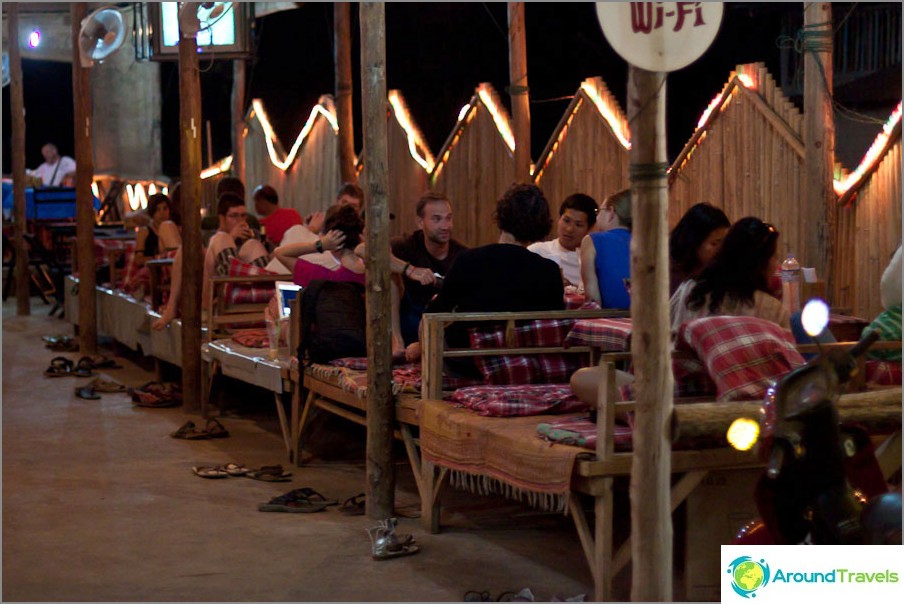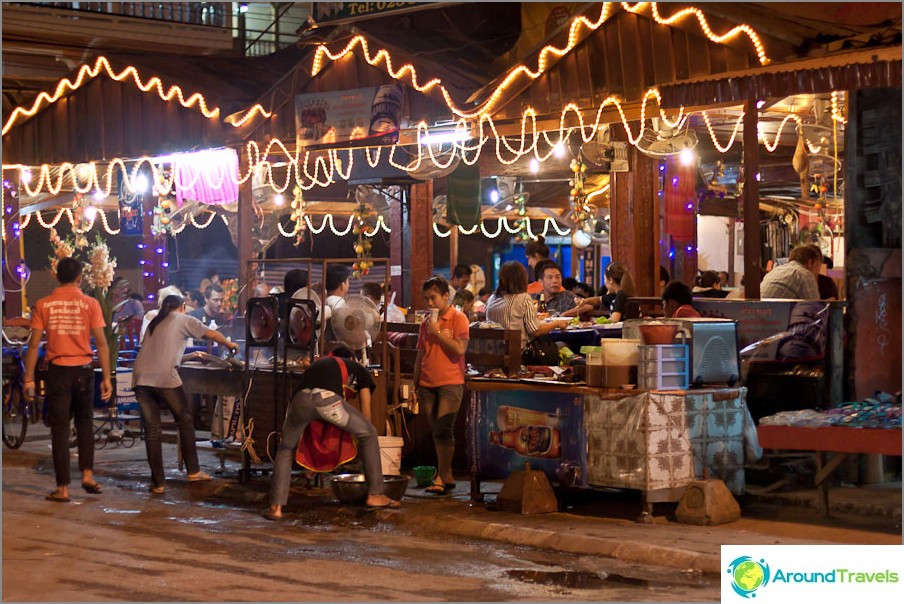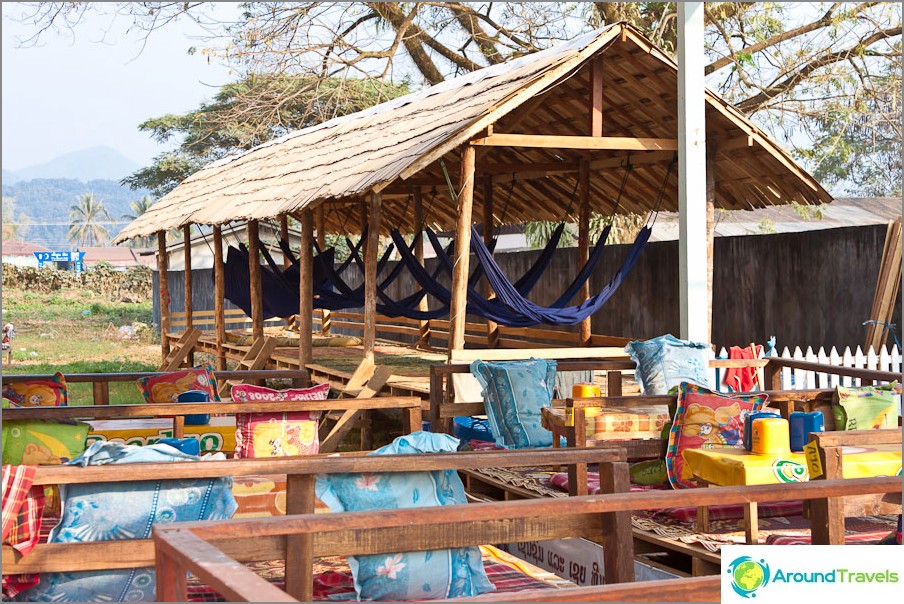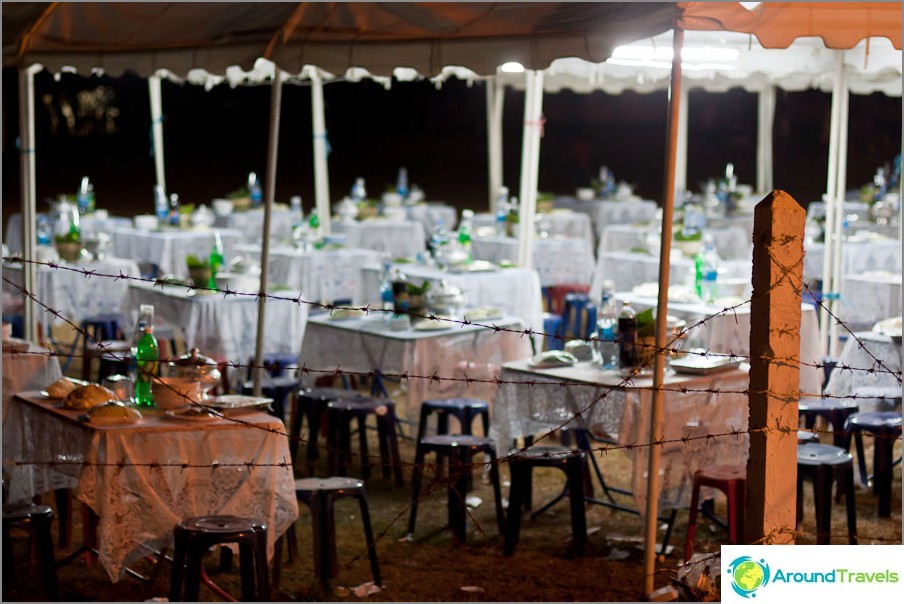 For lovers of travels to other worlds, cocktails are prepared with extraordinary lightness. The entrance to the teleportator is marked with a special shield with painted cosmonaut mushrooms.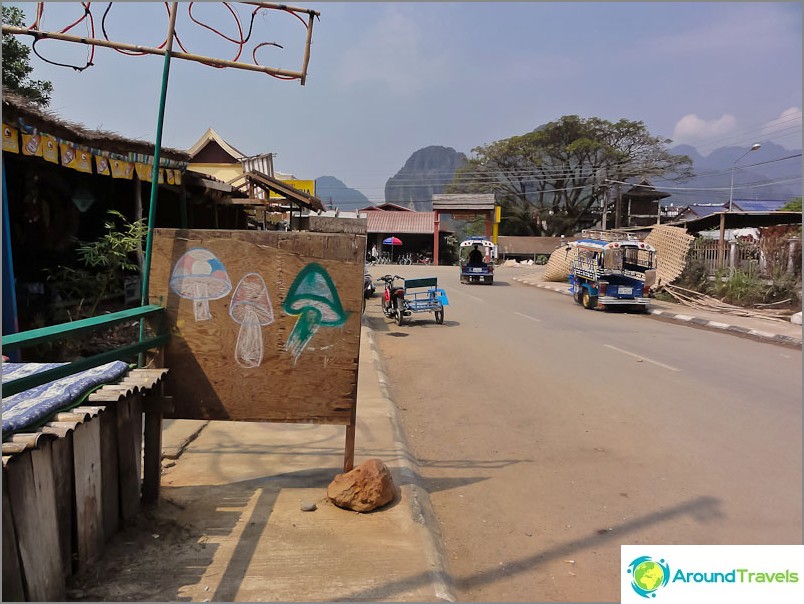 With a hangover and in between trekkings andTubing (rafting on car chambers), the entire tourist fraternity sticks to a cafe while watching the TV series Friends, broadcast non-stop or in an Internet cafe, with proud youtube and facebook inscriptions. By the way, internet speed is amazing slow.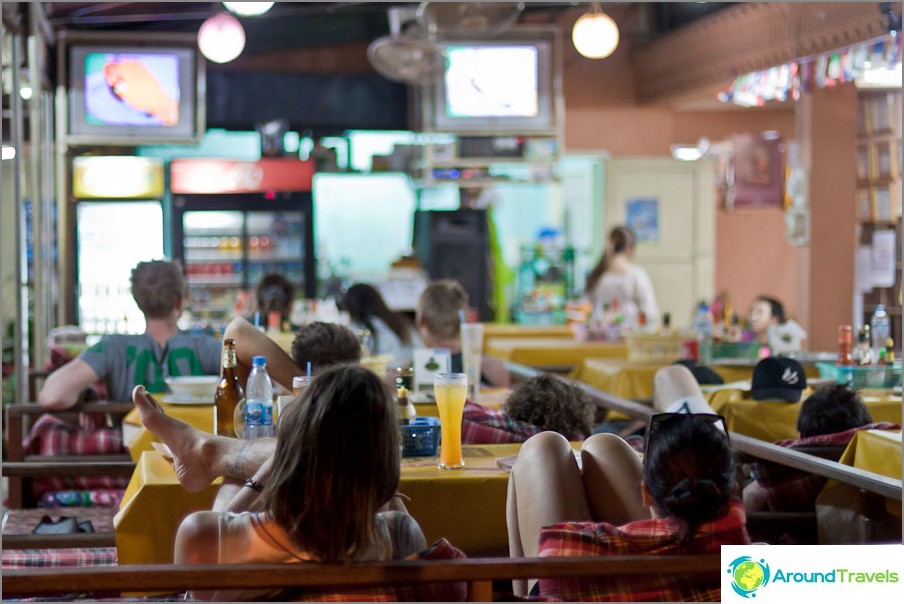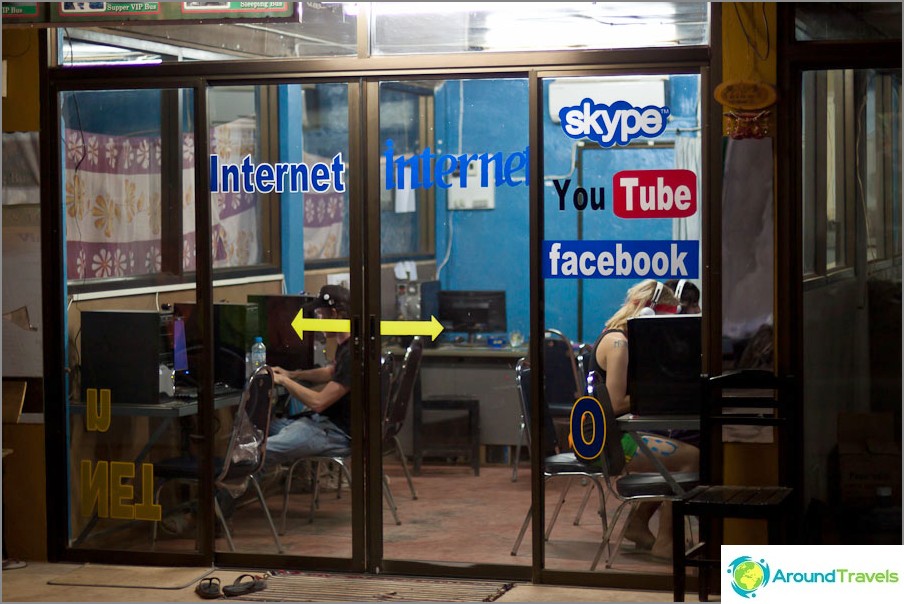 In fact, many come here to delight theirgaze of natural beauty. For this particular, and do not go anywhere. Just get out of town a little, and you are surrounded by cliffs from Avatar and jungle. Go further and you can get to numerous cavesThe main thing is not to forget the flashlight.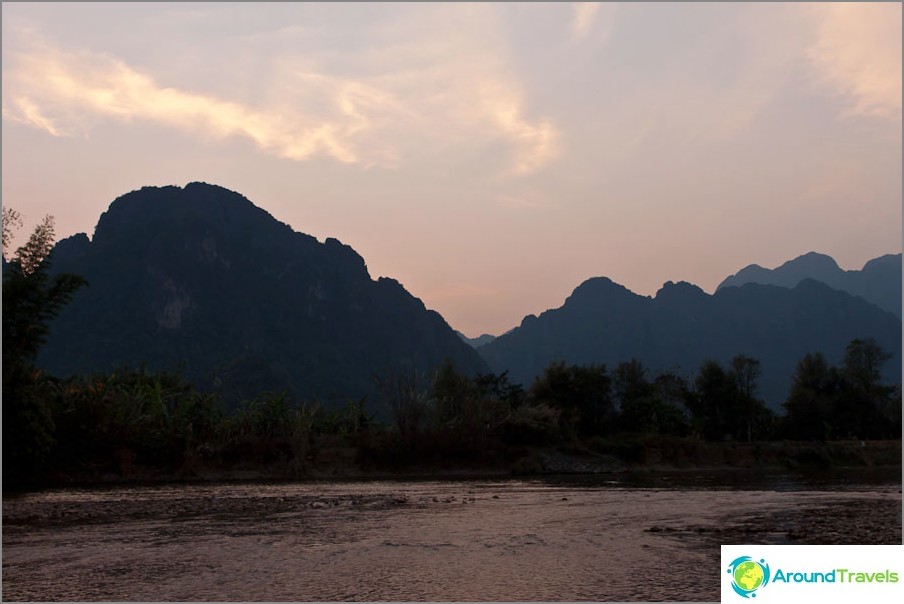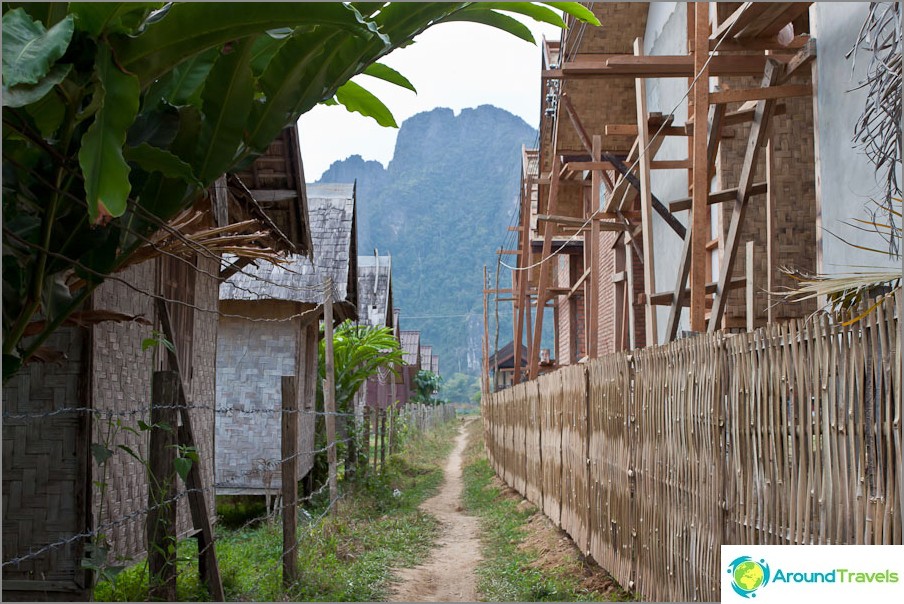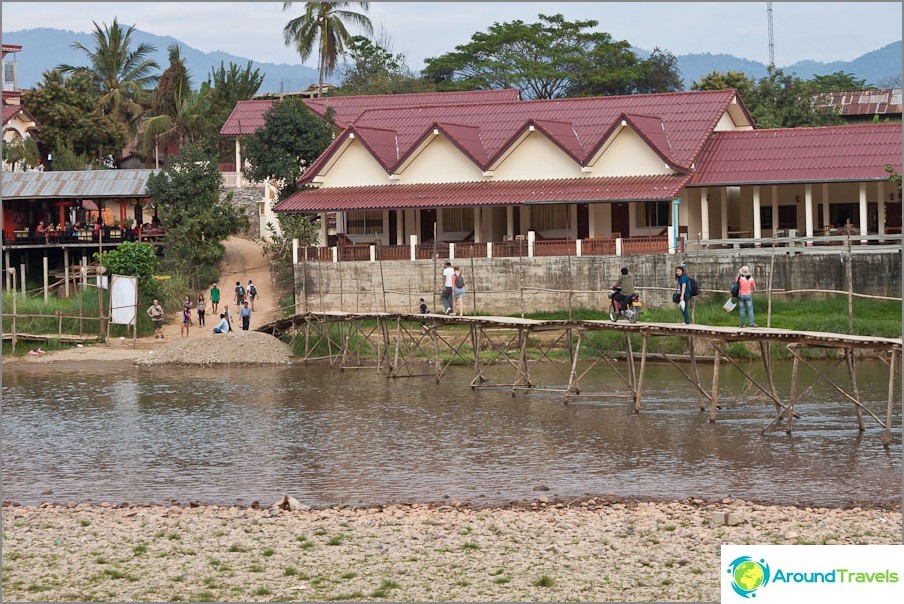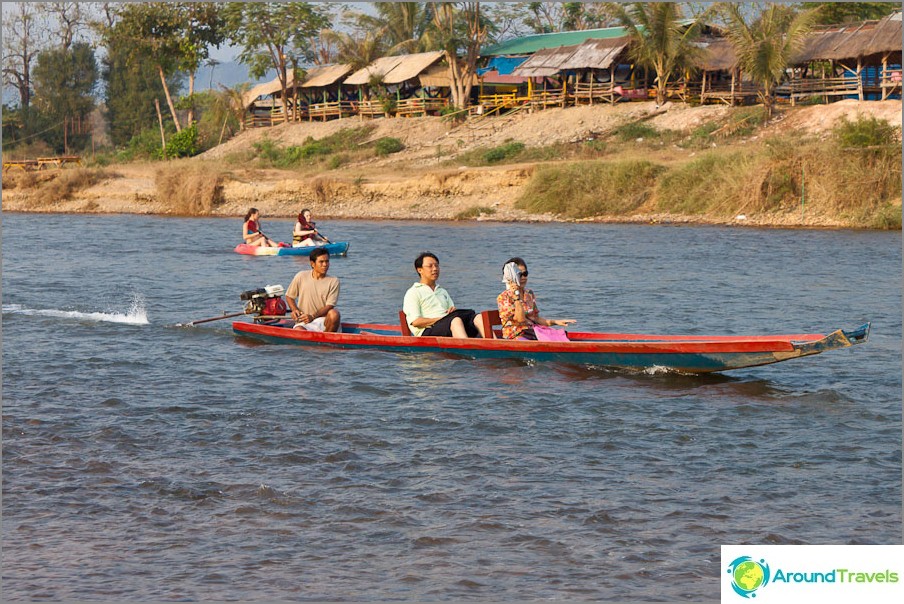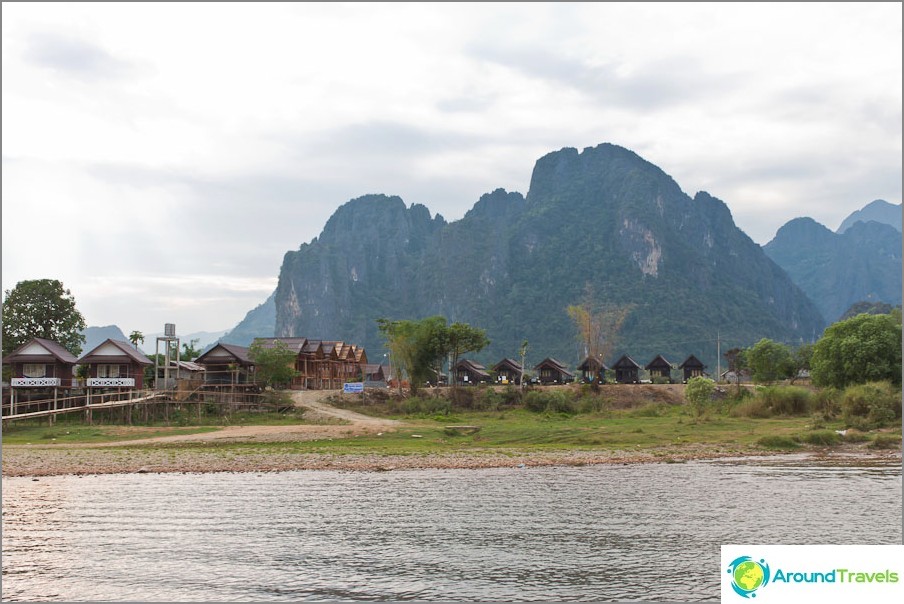 School in Vang Vieng
Since most of the time we just walked, andThey didn't drag around the untwisted sights, then accidentally wandered into a Lao school. The doors were open, the windows too, and no one was around. And really, what are they afraid of, if there is absolutely nothing to carry away from there?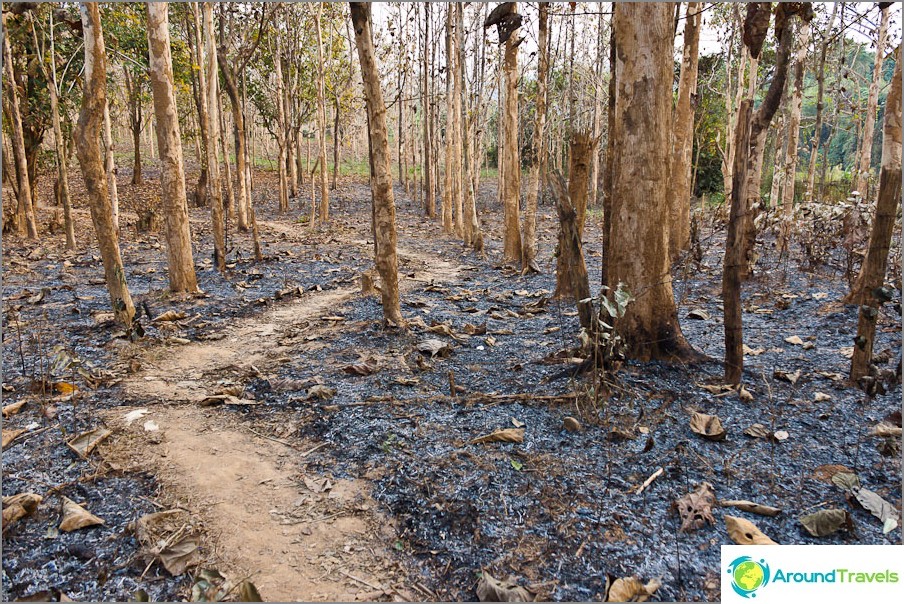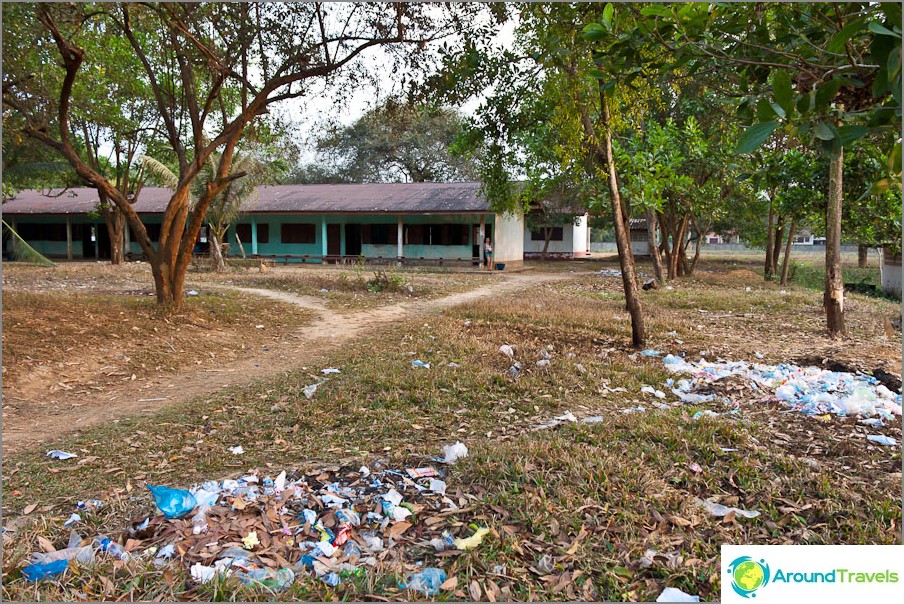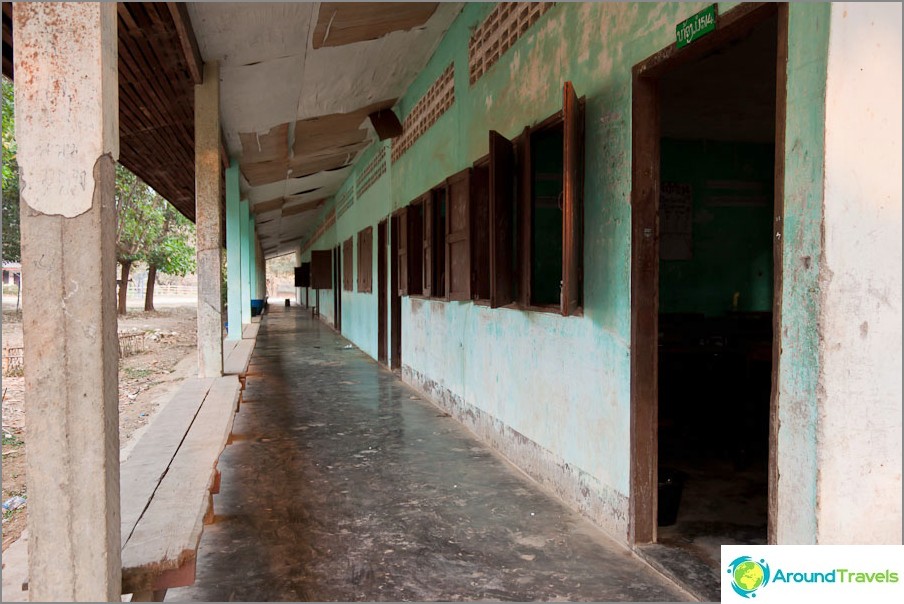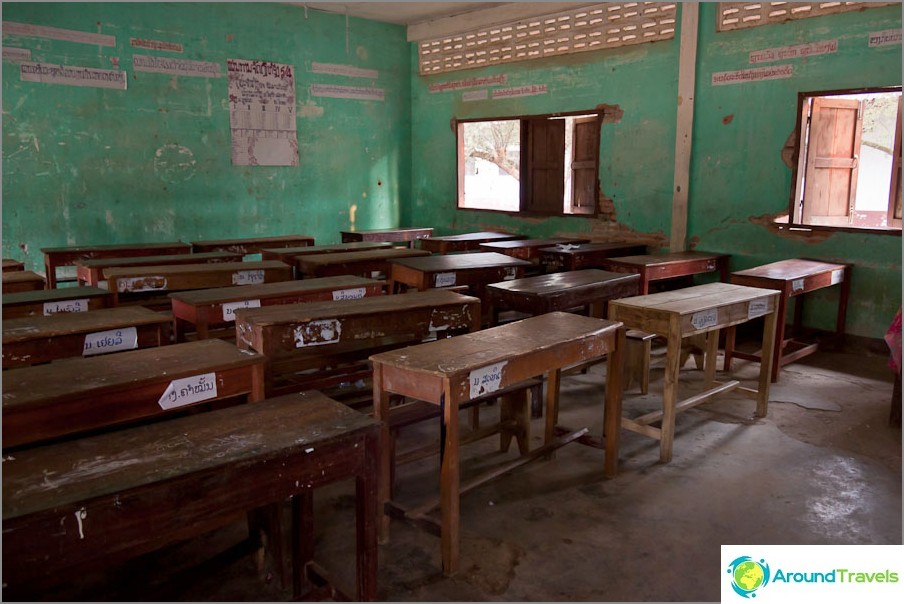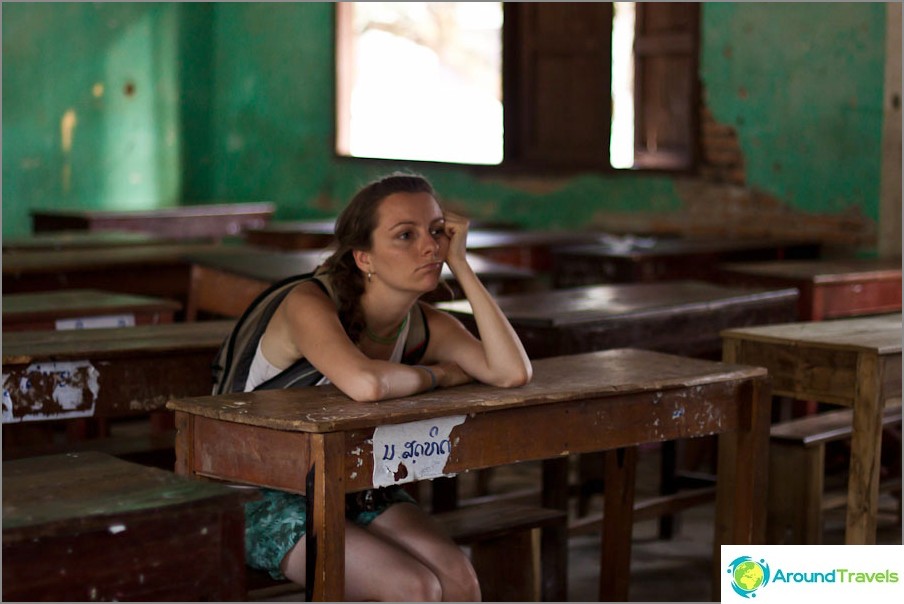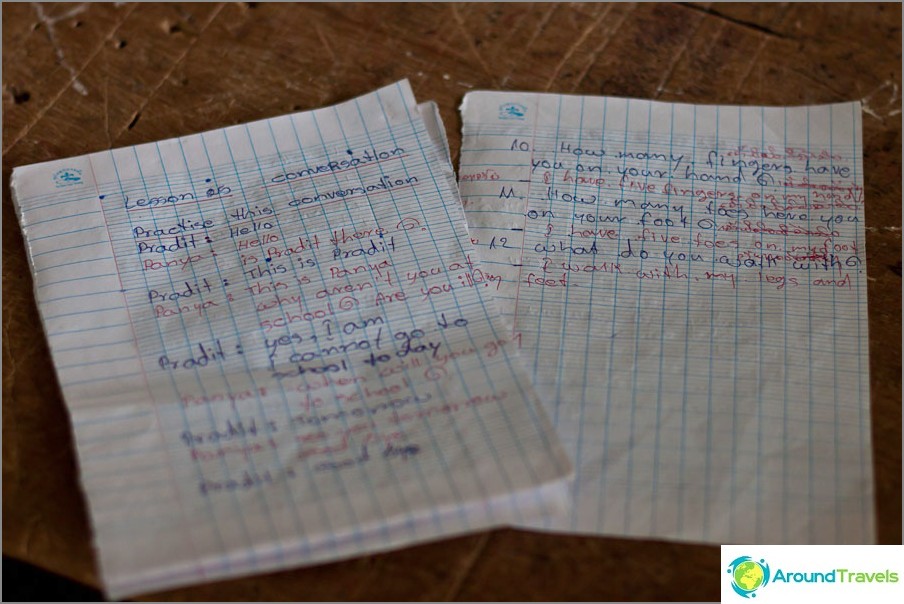 And finally, a photo showing the resultour struggle with rosettes of laos. True, this is probably only our guesthouse so different, I have never seen sockets anywhere, which by their definition are not designed for plugs. Well, there can not hold a fork there, well, no how, whatever it was.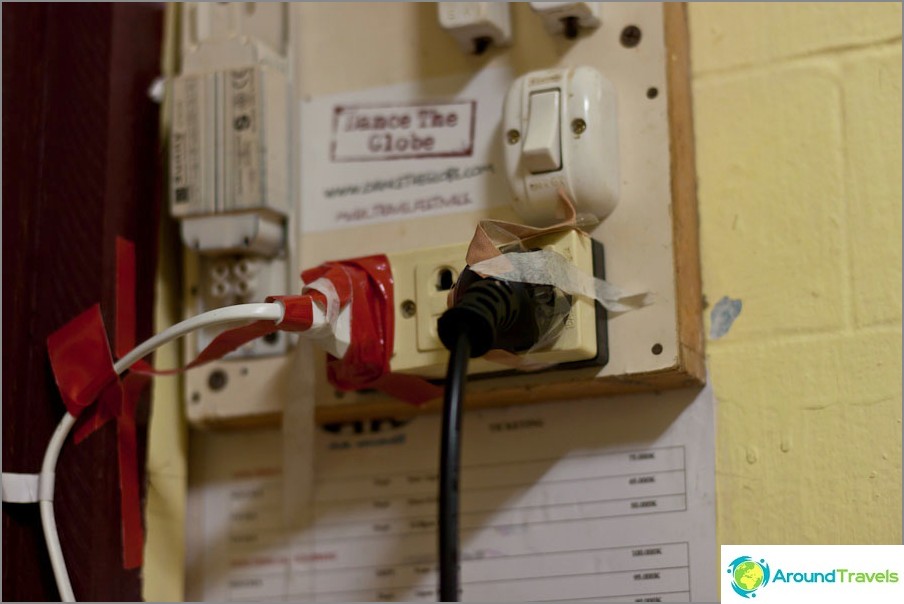 Life hacking 1 - how to buy a good insurance

Choosing insurance is now unrealistically difficult, so to help all travelers, I compile a rating. To do this, I constantly monitor forums, study insurance contracts and use insurance by myself.

Life hacking 2 - how to find a hotel 20% cheaper

First, choose a hotel on Booking. They have a good offer base, but the prices are NOT the best! The same hotel can often be found 20% cheaper in other systems through the RoomGuru service.

Discount hotels