The Thai government provides the opportunityreturn VAT on purchases made in stores. This thing is called VAT Refund. There are certain conditions for this to be done. I will tell about them in my post. I myself performed this procedure at Bangkok airport when returned VAT for Sony A6500 camera. A nice bonus turned out, 2710 baht returned.
The content of the article
7% VAT Return Terms in Thailand
To return the VAT for the purchase, the following conditions must be met:
Purchases must be made only in stores marked VAT Refund for Tourists, and purchased no earlier than 60 days before departure.
The purchase price must be at least 2,000 baht, and in some stores you will receive a certificate only when you purchase from 5,000 baht.
Registration of VAT refund is possible only if you leave Thailand through an international airport.
The buyer of the goods should not be a citizen of Thailand and a member of the crew of the airline, who is currently in Thailand at work.
There is information that it is desirable to keep the wholepackaging and generally presentation, but I'm not sure about its veracity. At least not everyone is asking for packaging, the main thing is that the product is. So see for yourself whether it is worth going over or not. I was carrying a camera in a box, I needed it myself, so I wouldn't throw it away anyway.
What is VAT Refund how to get a certificate
VAT Refund is a refund of VAT, i.e.Additional cost. In Thailand, the tax is 7%, but in fact you can return not 7%, but a smaller amount. It is written in a specific table and depends on the amount of the purchase, the larger the amount, the greater the percentage. Count on 4-6%. Information on all sites where it is written that you can return exactly 7% - incorrect.
For example, my Sony a6500 camera cost 51,990 baht. At the airport, they returned me 2,710 baht, that is 5.2%. In principle, not bad, considering that the whole procedure does not take much time. Although if you are going to do this, you still need to come to the airport a little in advance. This service is available not only in Thailand, but in other countries. I also returned VAT in Warsaw for the purchase of a pram.
To get money, you need a certificate forVAT refund. This is the official paper that is issued in the store at the time of purchase. In order to issue it, you need a foreign passport, so you must take it with you. You can fill out the P.P.10 form (Vat Refund Application for Tourists), both yourself and the store worker. Try not to be mistaken so that the passport number, last name, amount, date and so on are correct.
In addition to the certificate, you will need to show at the airport and the receipt of payment, do not forget it.
Unfortunately, not all shops in Thailandprovide an opportunity to issue a certificate VAT Refund. Usually we are talking about large shopping centers and stores in them. On the glass (shop window) near the entrance or near the cash register, you need to look for the VAT Refund sign.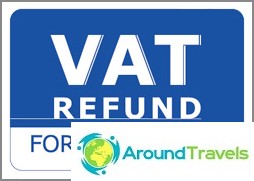 Since 4-5% is not a very large amount, it is obvious that it makes sense to return VAT in the case of large purchases. Because, for example, for 2,000 baht the return is only 80 baht, for 5,000 baht - 250 baht.
I would personally for small amounts would notbother. Alternatively, if you make several purchases for different amounts, you can try to get a general VAT certificate for them. You collect all your checks, each of which has a sum of not less than 2000 baht and draw up one general certificate for them in a special service department. They say it is in the Central Festival, but I did not check it myself.
How to return VAT at the airport
I will describe the VAT Refund procedure at Bangkok Suvarnabhumi Airport. Strictly in this sequence.
In the departure lounge on the 4th floor on the right inAt the very end near the glass look for the Vat Refund office. They give the certificate from the store, passport and check. Here, you are most likely asked to show the goods (they asked me).
You put a red stamp on the certificate and all documents will be returned. Without this stamp, you will not get anything later.
Then you check in for the flight, check in your baggage andgo through passport control. In principle, it was possible to register immediately, and then go look for the office of Vat Refund, if you do not plan to pass the goods into the luggage.
After passport control in the Duty Free zone, follow the signs to the VAT Refund box office, it is located in the area of ​​the D1-D4 gates.
Give the documents on hand and get the money. If it is in cash, then you will be given baht, which can be changed to bucks in one of the exchangers.
Phuket Airport has a slightly different scheme. There, you first need to go through passport control, and then deal with registration and tax refund.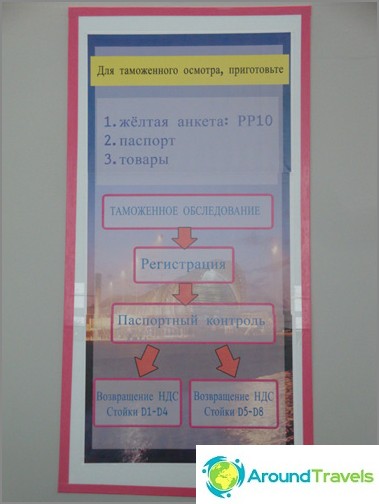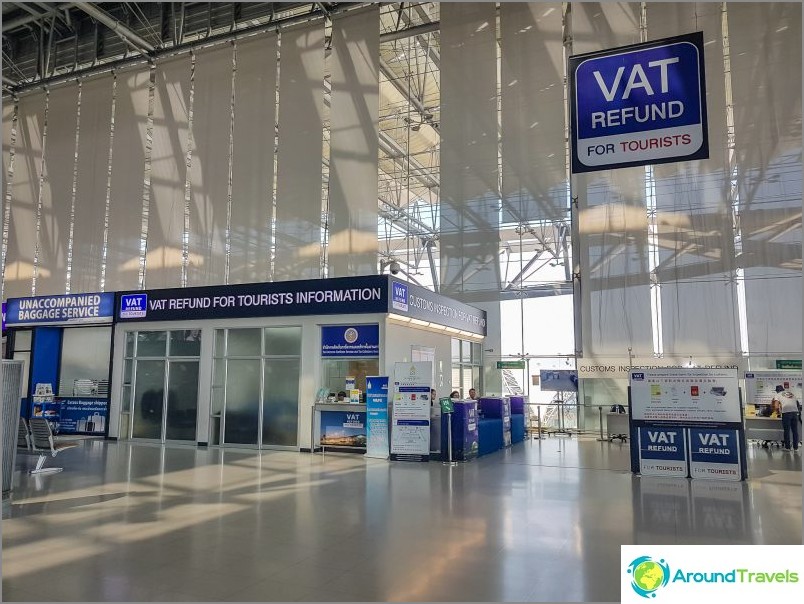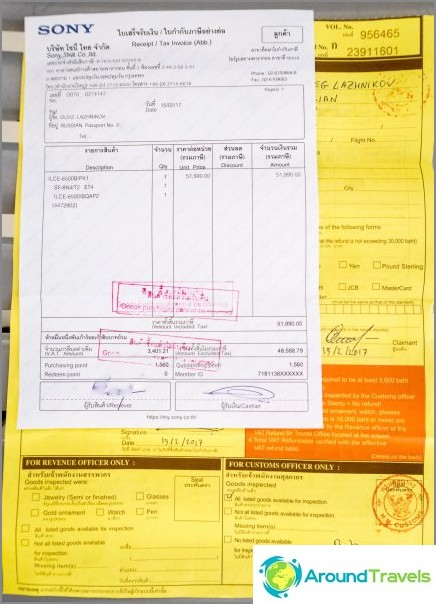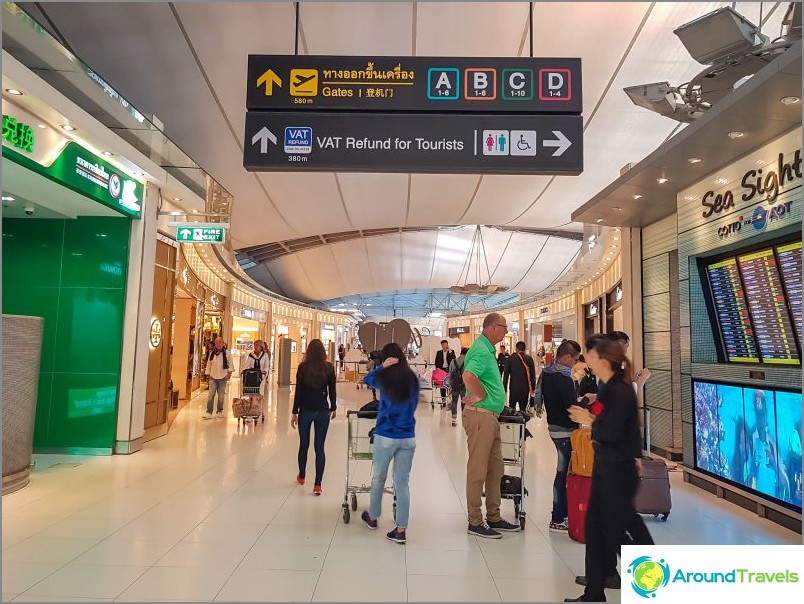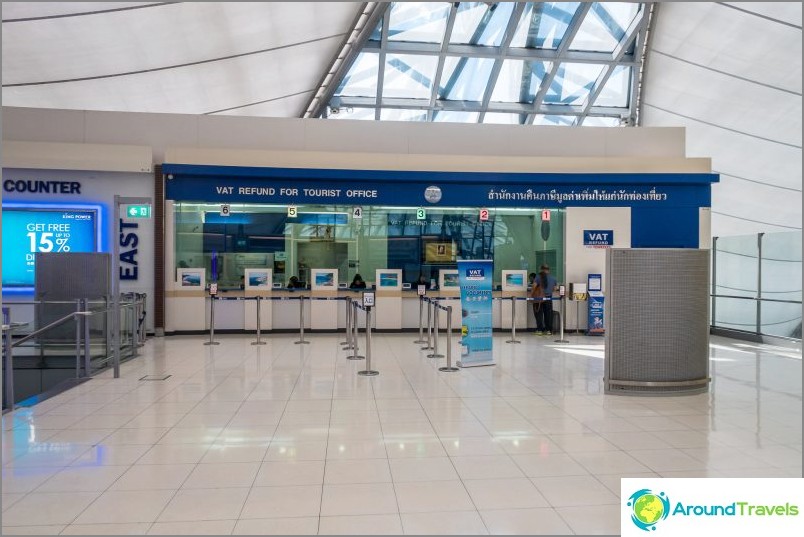 And another nuance, you can get VAT in 3 ways: cash, check to the bank, transfer to a credit card.
You can get money on your hands only if the amount to be returned does not exceed 30000 baht. Otherwise, a check or transfer to a credit card with a commission of 100 baht and the transfer fee is issued.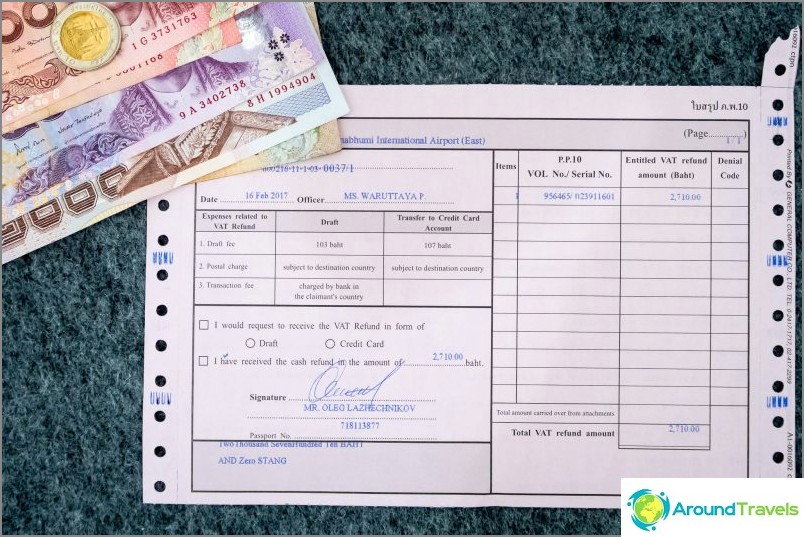 Life hacking 1 - how to buy a good insurance

Choosing insurance is now unrealistically difficult, so to help all travelers, I compile a rating. To do this, I constantly monitor forums, study insurance contracts and use insurance by myself.

Life hacking 2 - how to find a hotel 20% cheaper

First, choose a hotel on Booking. They have a good offer base, but the prices are NOT the best! The same hotel can often be found 20% cheaper in other systems through the RoomGuru service.

Discount hotels