Oh, and let Victoria Peak's peakHong Kong is a banal attraction, but high and mountains! I always try to climb as high as possible and see how it will look from a height I've already looked at Hong Kong from below. The only thing I decided to stand out isin going up to the viewing platform on foot, and also coming down from it with legs. True, I did not plan it on purpose, it just happened, it went, it went, but it came. And on the tram then another time, I'll be healthier
The content of the article
How to get on foot
When he was at the end point of the miracle stairs, or rather the world's longest escalator, after all, do not go down the same, the most it is to continue on the path.
So you come by metro Central or HongKong, go to the escalator, he is very close there (in my post there is a map about him) and go up to the top (it takes about 20 minutes). Then turn left and get on Conduit Road, on which you reach Old Peak Road, 300 meters to go. At first, Old Peak Road looks like an ordinary street (the first 500 meters), and then goes into the forest and represents an asphalt path in the forest. Passing the turn into the forest is difficult, there is a signpost that promises that in 30 minutes you will reach Victoria Peak. Do not lie.
The path can be a little cut off and curtailed from Conduit Road to Hornsey Road, but it doesn't matter, everything is close by.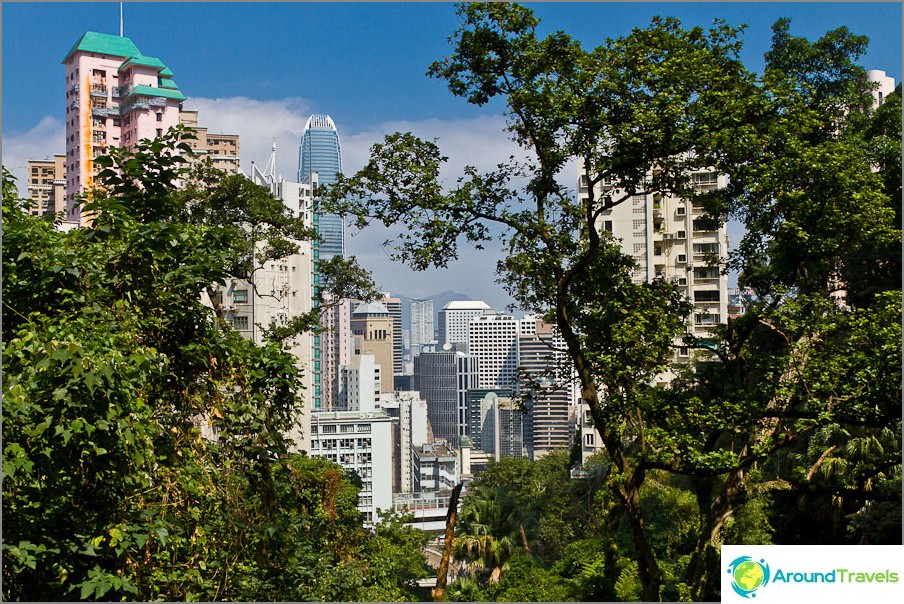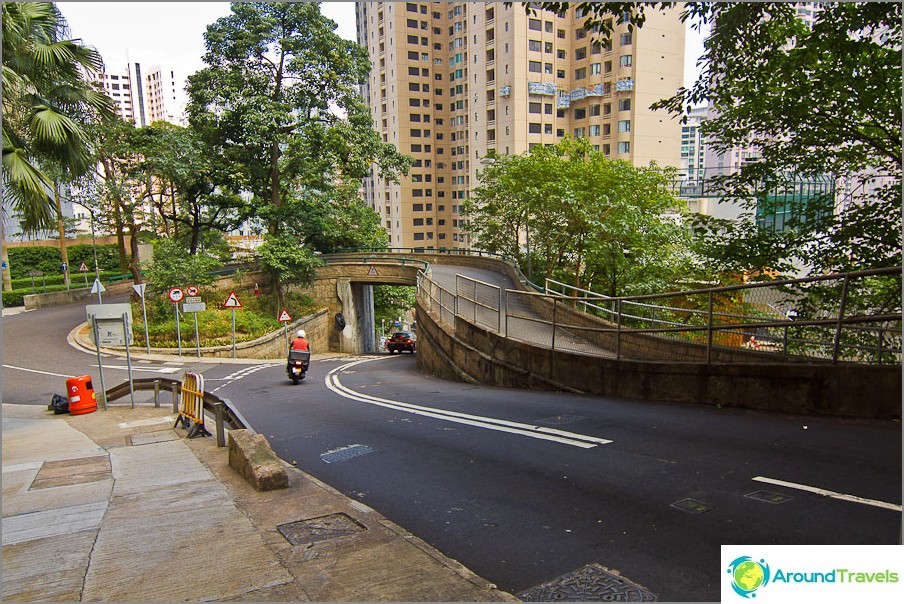 With each step, there were more and more peoplethe truth is they went down, it seems so easier. Through the jungle along the asphalt mountain path I went to the mall. Yes, how could it not be in such a place, this is Hong Kong, there is always a need to buy something, and then, like a shark, you will drown without movement. Moreover, there are even two shopping centers, which apparently tried to beat each other in height, and one won, it turned out to be one floor higher, where I went (Peak Tower).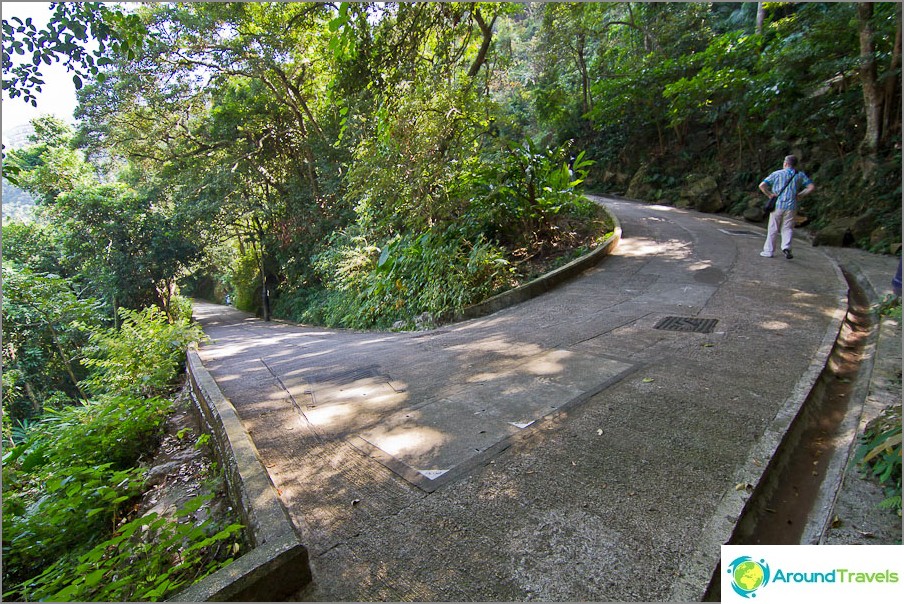 There is another option how to get to the peakVictoria's walk - from the Peak Tram tram station along the rails. In my opinion, the path is less interesting than the escalator, but it is well suited to those who came to the tram and decided not to stand in line for several hours. You can simply take and go up the Garden Road, along the tram branch. There are signs, and the path is a walkway and periodic ladders.
How to get by bus
The most budget way to get to the top -bus, more budget only on foot. You need to get off at Central metro to reach pier 5 or 7, where there will be a bus stop. You need bus number 15, it goes from the pier to the top. Also, there is a bus stop near the Exchange Square Square, which is near the Hong Kong Metro (exit A2) or Central (exit F).
Travel time 30-60 minutes depending on traffic. The road is mountainous and winding, along the way there are excellent views. On the bus you can also go down.
The fare is 9.8 HKD.
How to get there by tram
It is not necessary to climb Victoria Peak on foot,There is another more popular and easy way - the Peak Tram. Its only drawback is that there can be a lot of people and it will be necessary to defend a queue in one direction, and in another.
By the way, if you buy a ticket at once for the tram and entranceon the lookout (Peak Tram Sky Pass), it will get totally cheaper. Here is my post about the tram, where I wrote in detail about everything when I went upstairs (prices, from where it goes, etc.).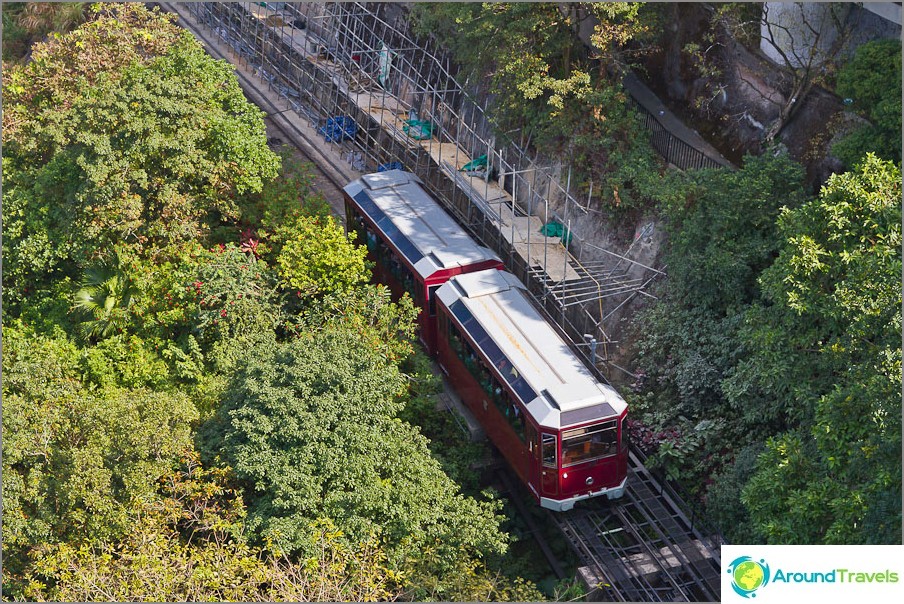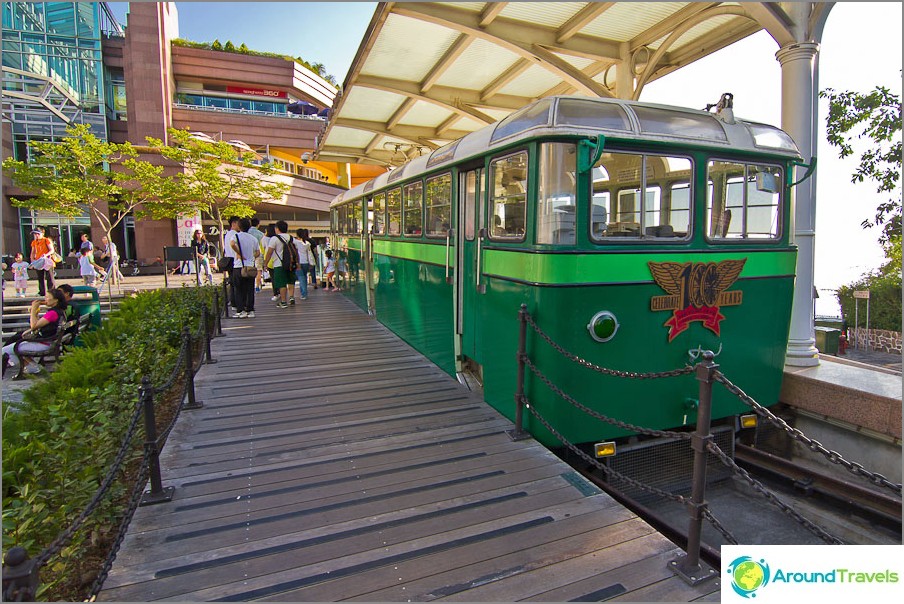 Victoria Peak Viewing Point
The entrance to the Victoria Peak observation deck costs 48/24 HKD (adult / children). And here, too, take Oktopus cardsconvenient, however. You need to give 5 HKDs for the binoculars, but there's nothing to look particularly at them, I checked. By the way, the site is much lower than the very peak of Victoria, which is a pity. The maximum height of the mountain is 552 meters, and I was at 428 meters, for good reason the area is called Sky Terrace 428.
Opening hours: from 10 am to 23 pm (Monday-Friday) and from 8 am to 11 pm (weekends and holidays).
Many more advise to look at Hong Kong inevening time. I support, this is a good idea, the view will be breathtaking, if there are no clouds. I was not lucky, I saw Victoria's cloudy peak. On the other hand, this is also something.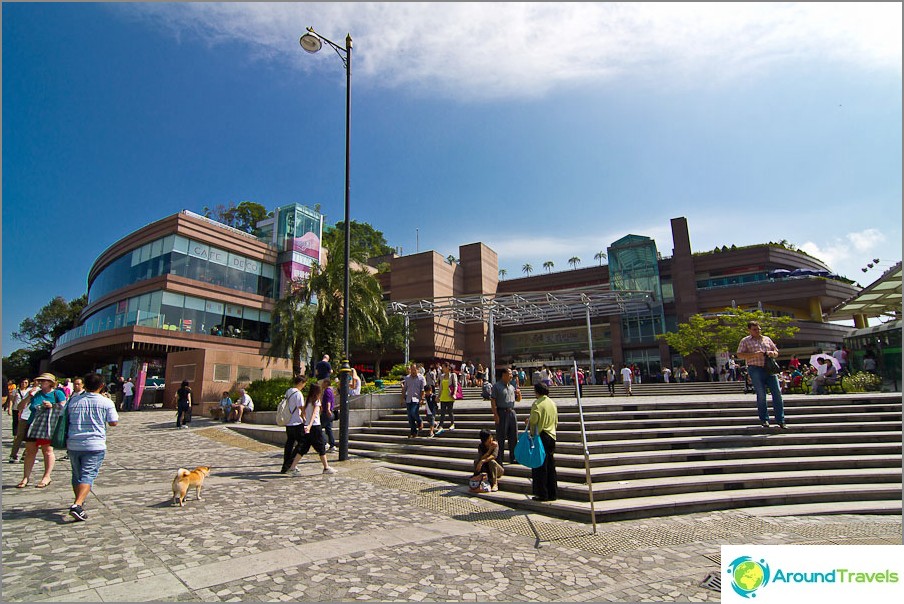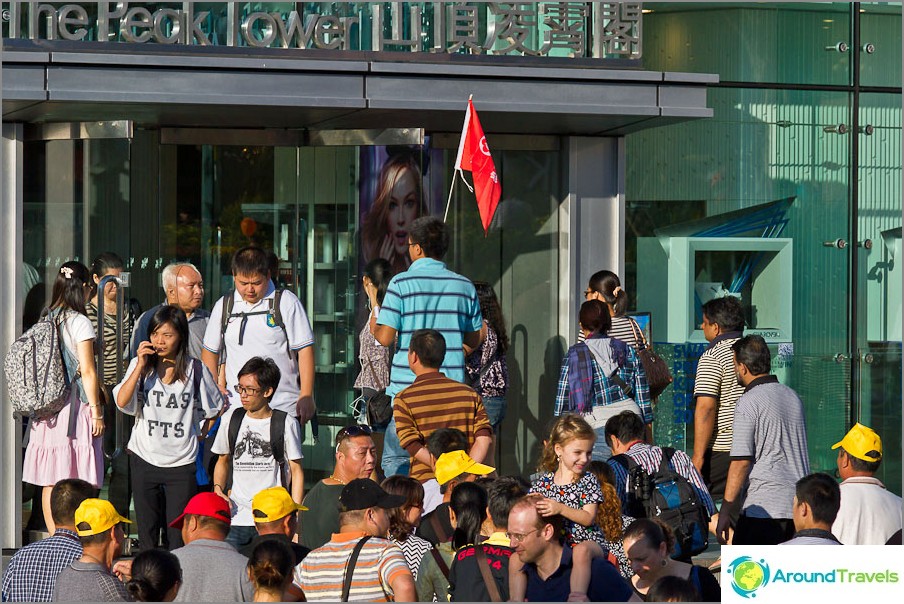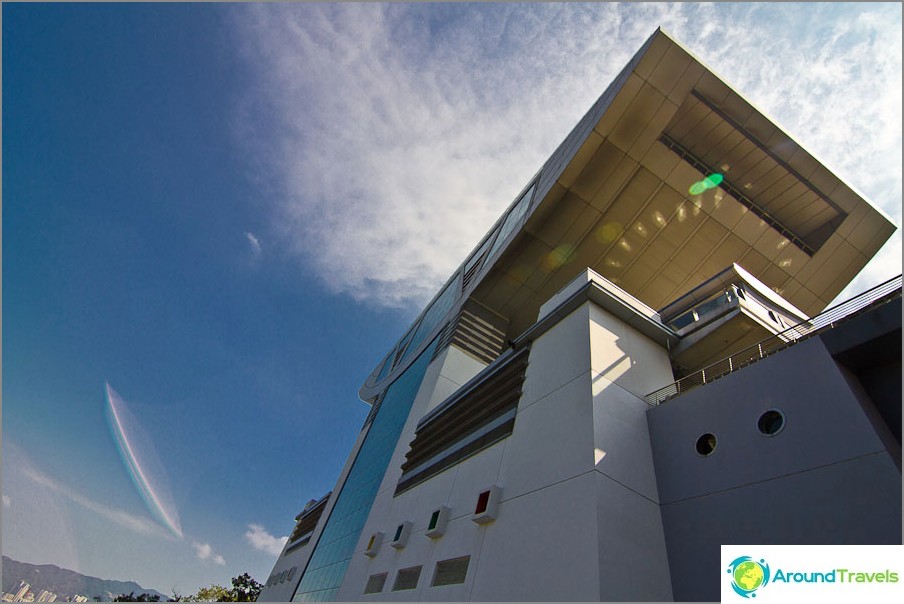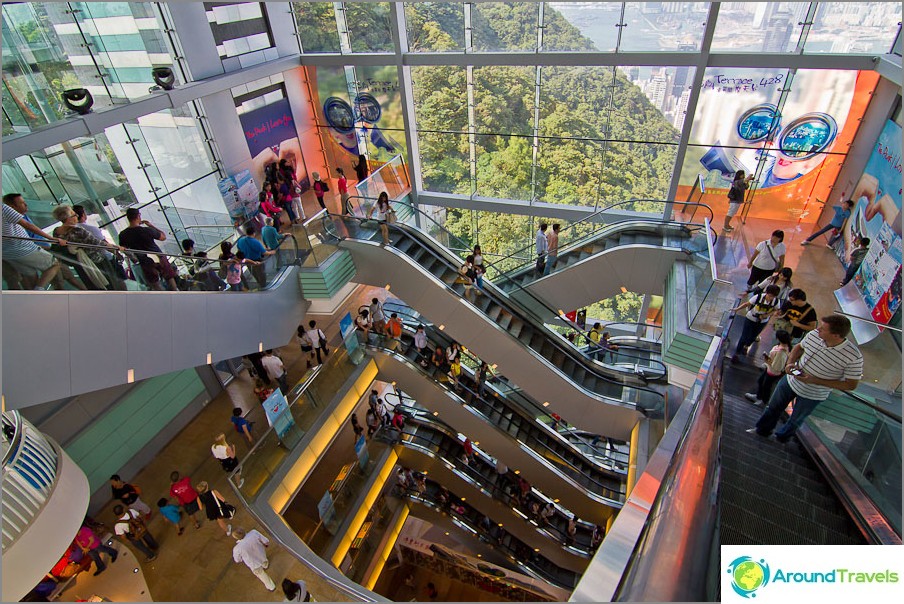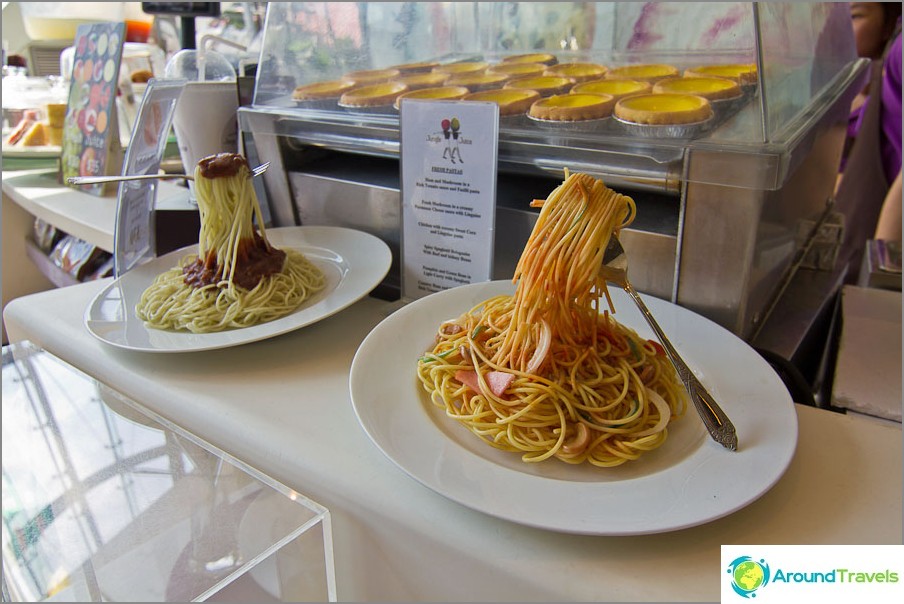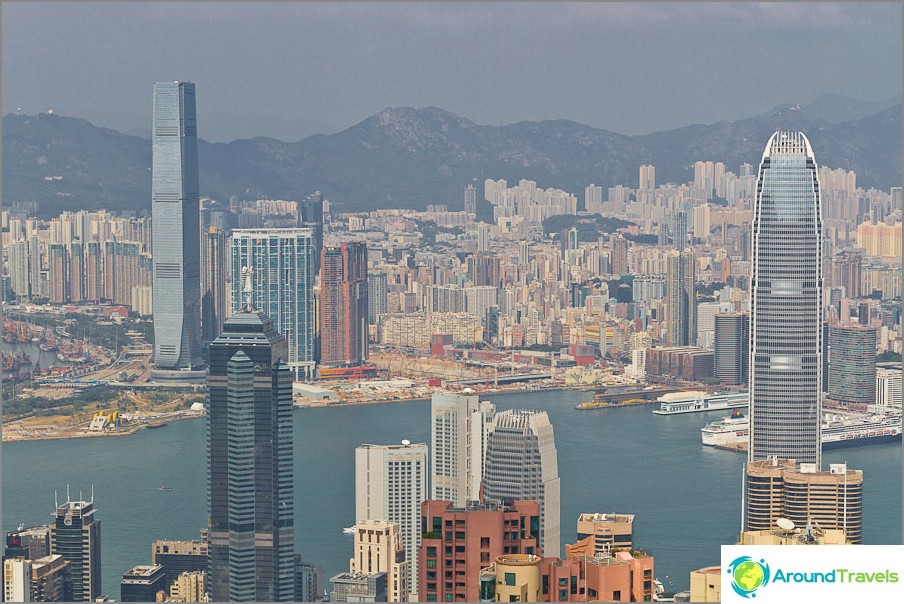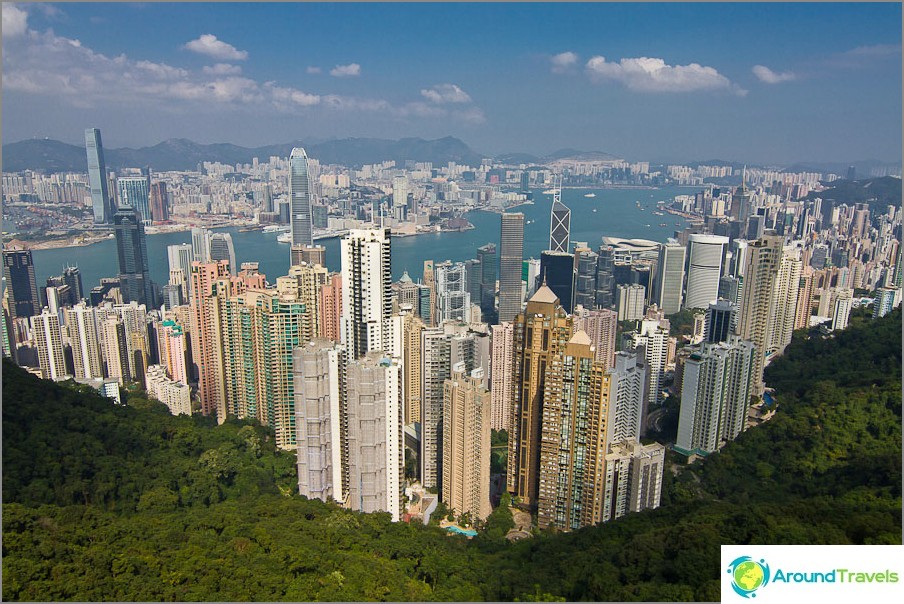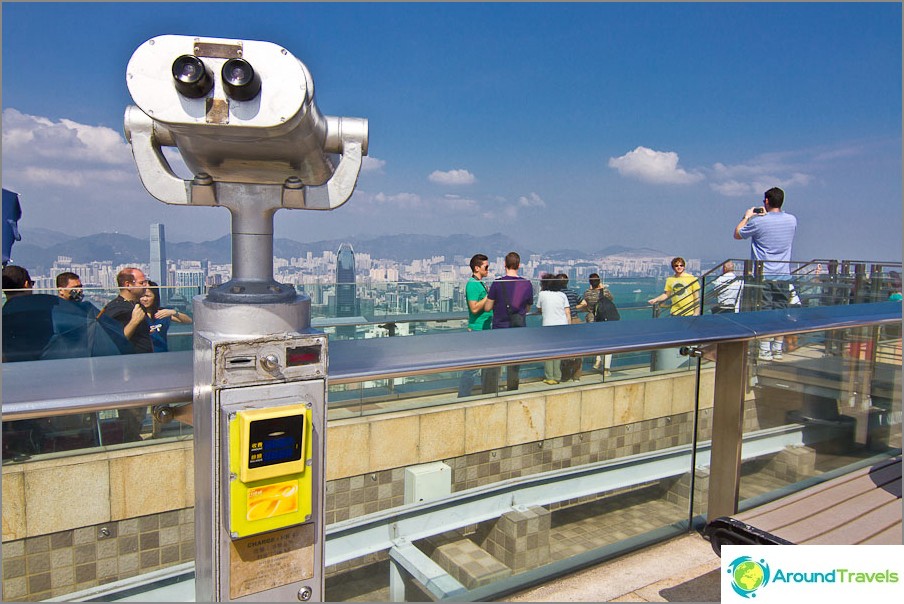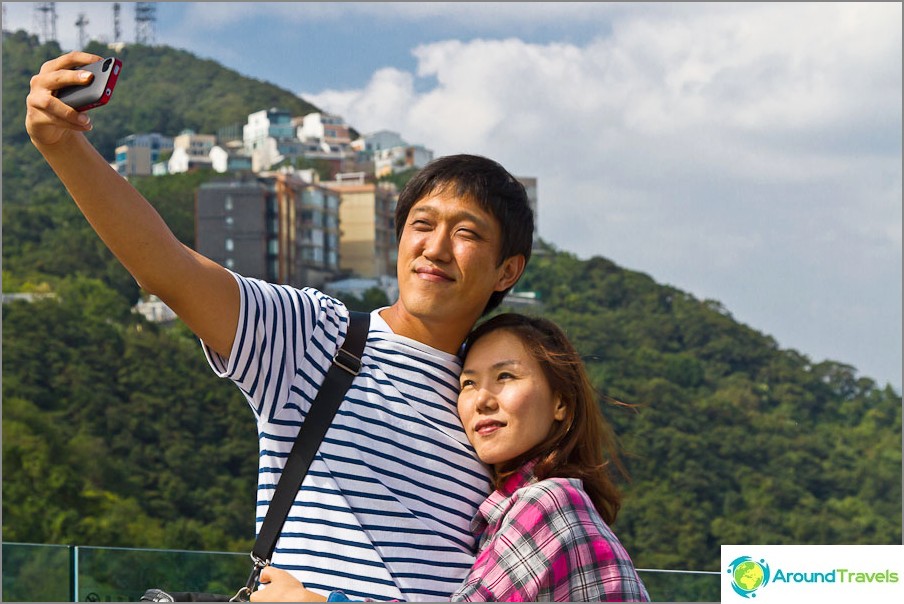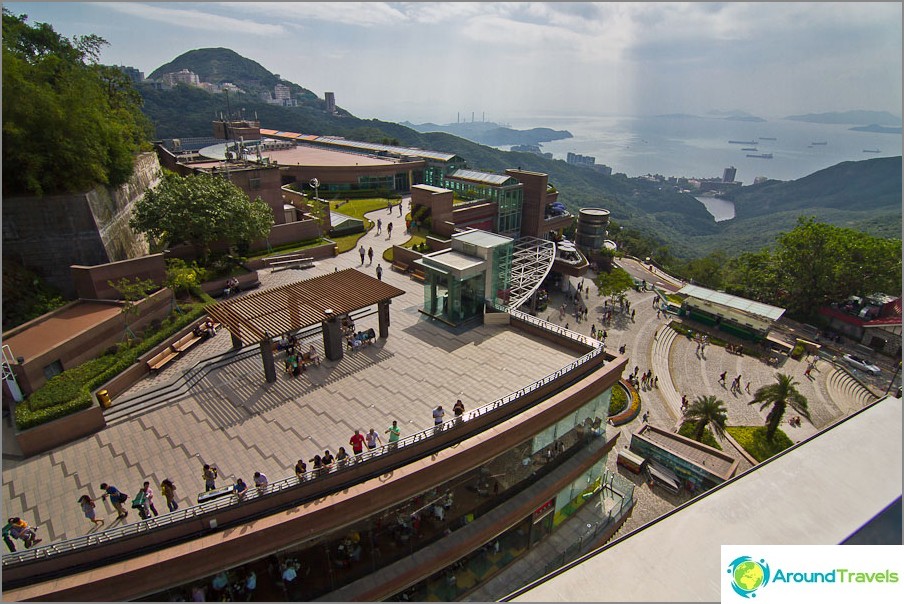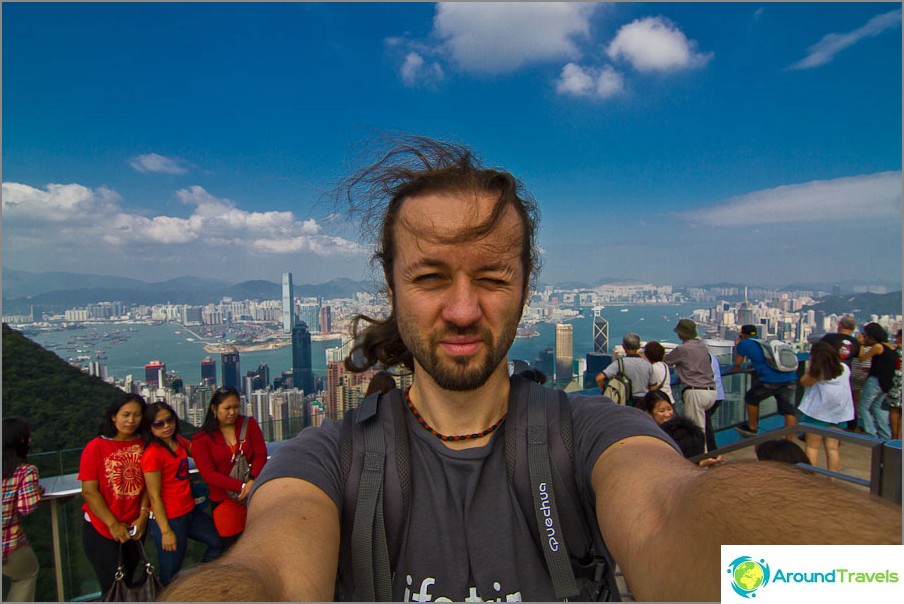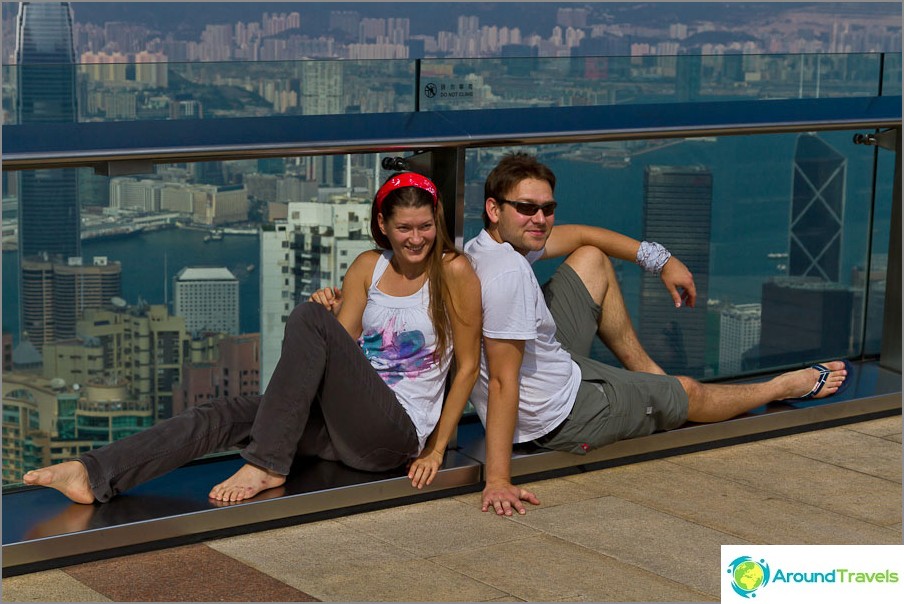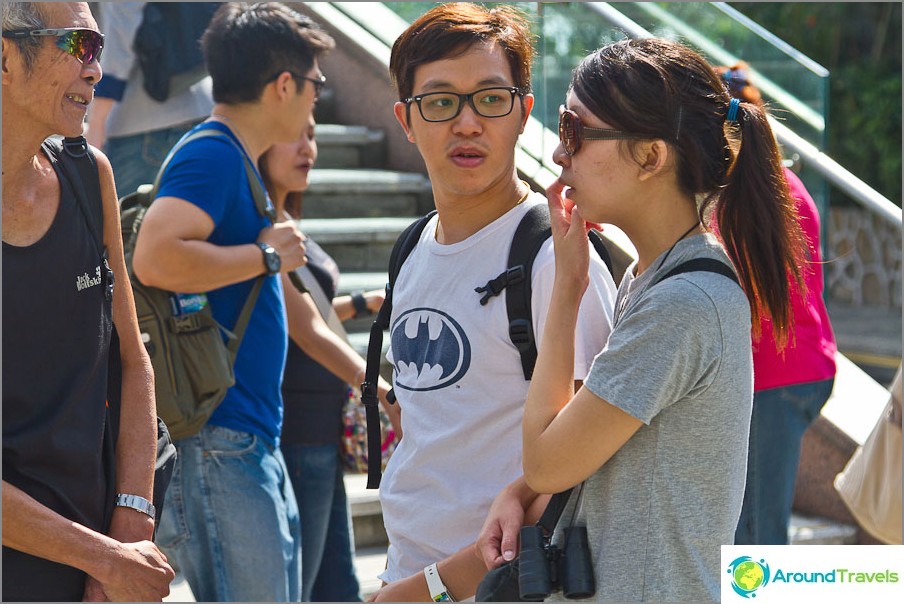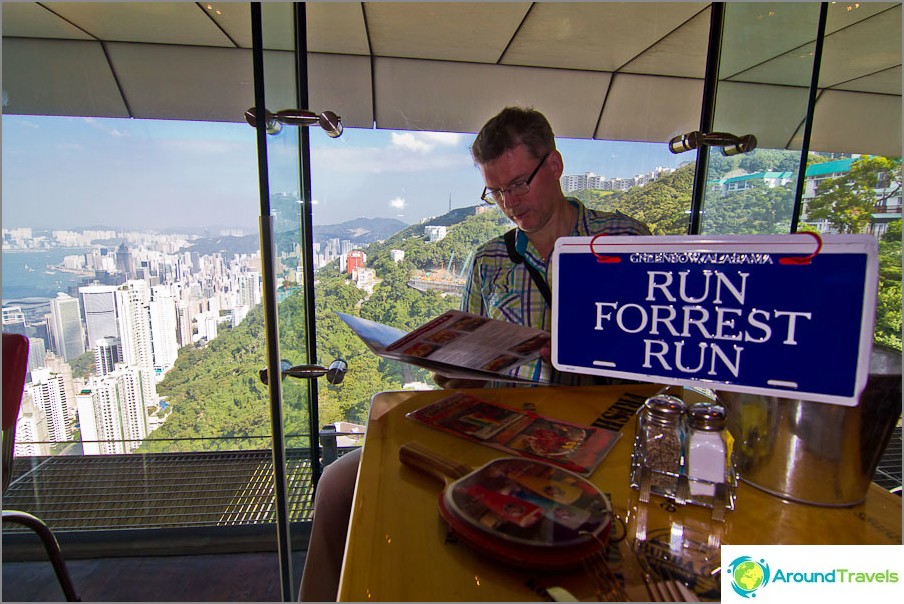 Mornig Trail - 3 km around Victoria Peak
In fact, on the observation deck especiallylinger not worth it. It's best to put a circle around Victoria Peak called the Mornig Trail. It takes about an hour, although it is only 3 km to go there. Along the way, the entertaining India Rubber Tree will meet, as well as a decent number of views of the Kowloon Peninsula and Hong Kong Island. And, it seems to me, even more interesting than from the top floor of the shopping center.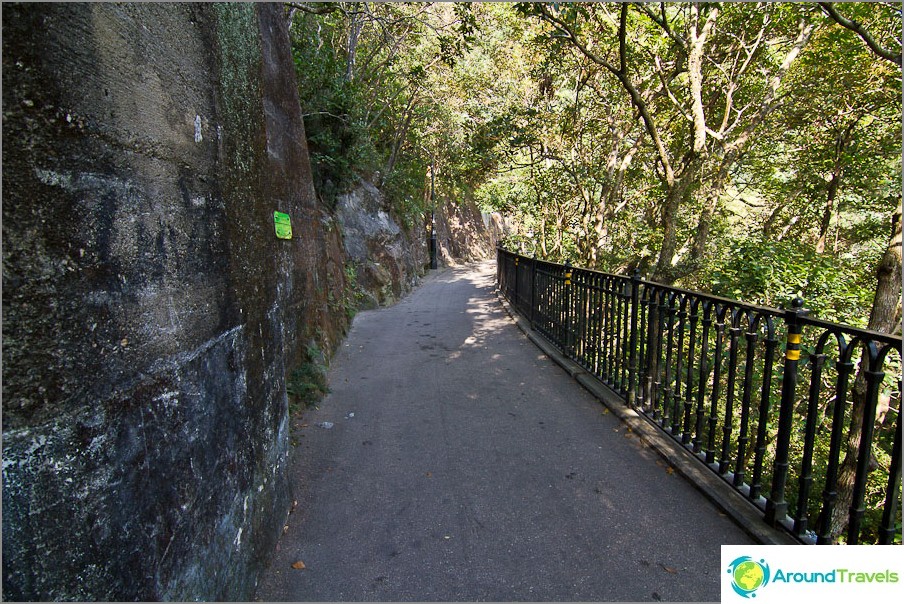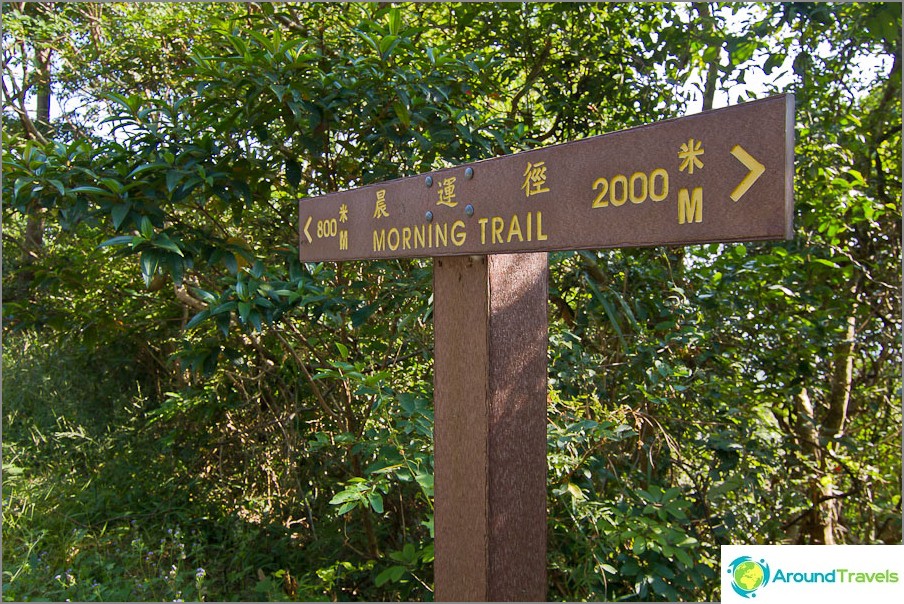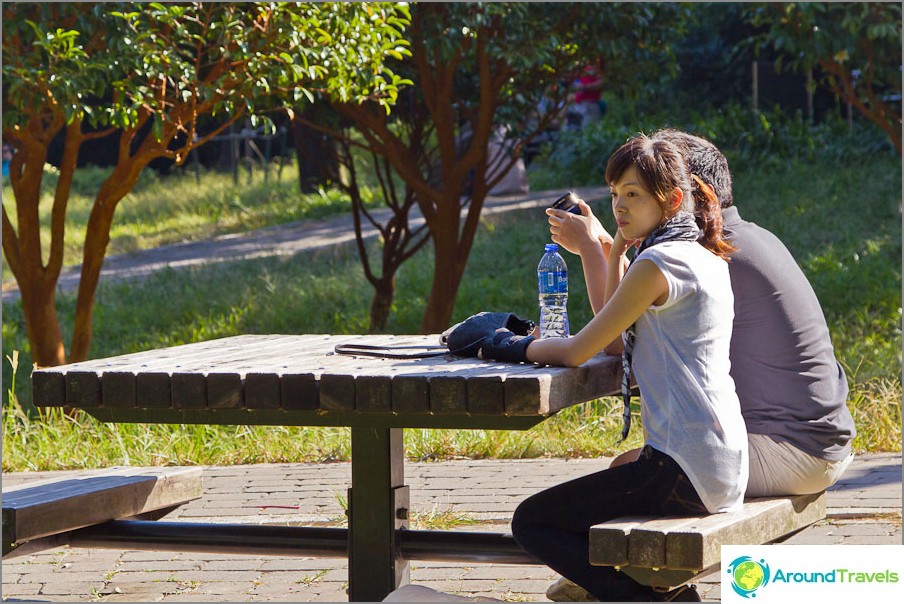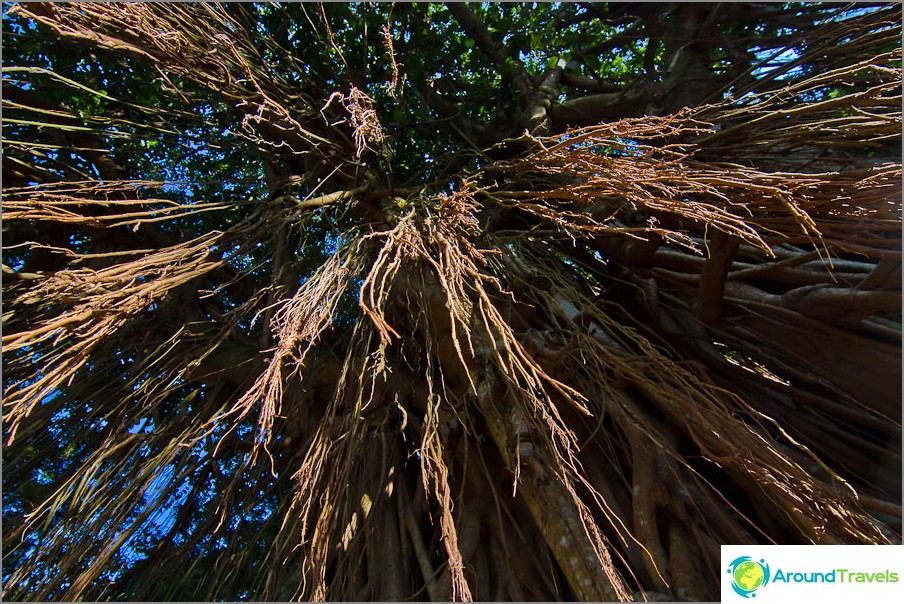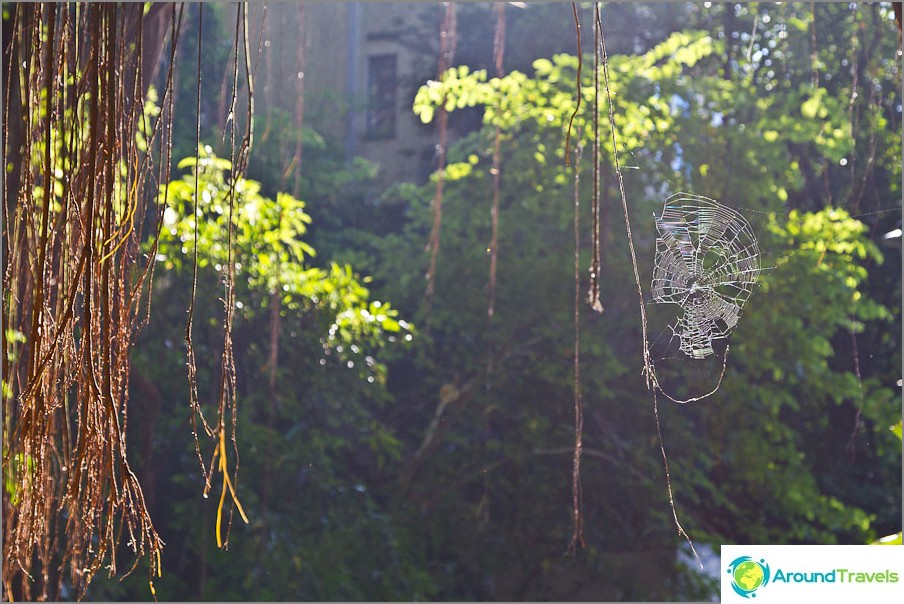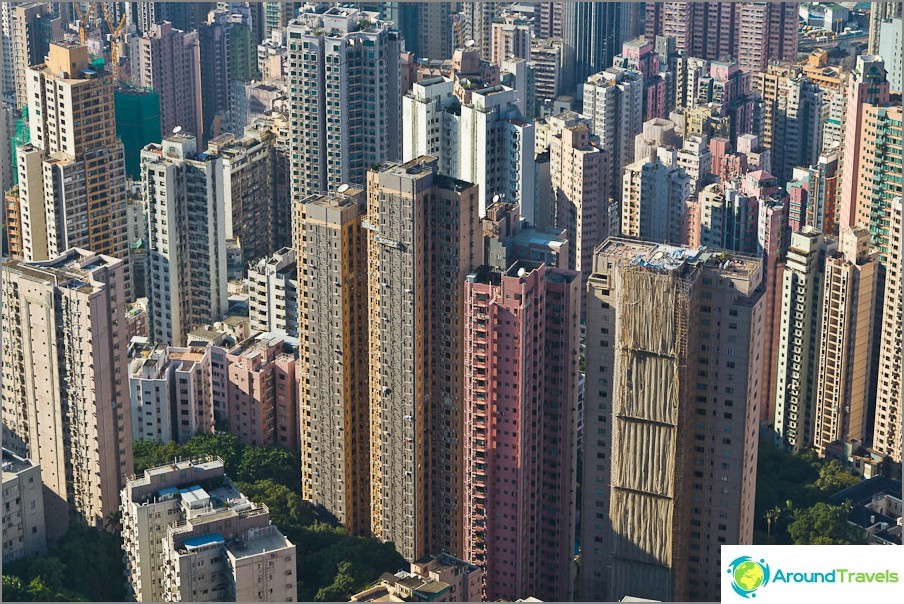 And if you're a trekking lover, then from Victoria Peakleads several routes in different directions. Most of them are on the descent, and some - further east. Since I was here already after noon, the path was chosen down, but not in the standard direction, from where the tram comes, and to the south.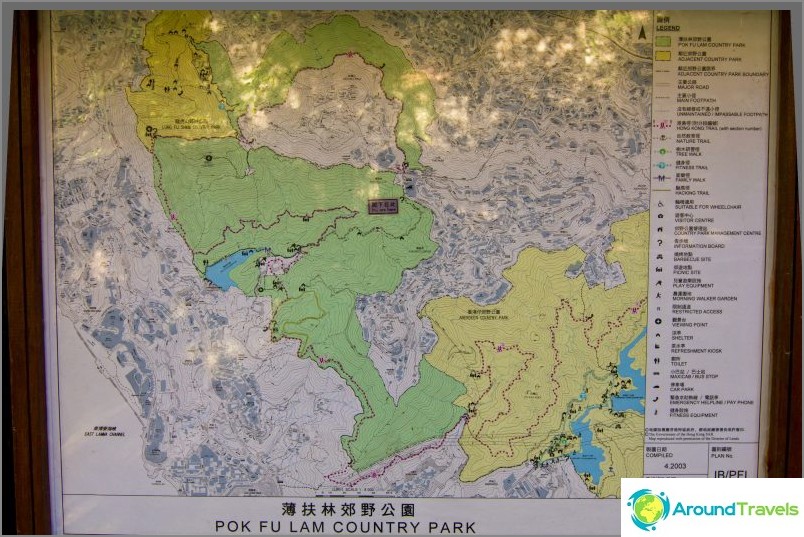 Descent to the village of Pok Fu Village
The descent took no more than an hour, and I went to the villagePok Fu Village, which still looks like Hong Kong 50 years ago: barracks, barracks and barracks once again. He also tried some interesting bananas, which he had never eaten before. Thick ones like this, and to taste, like a mix of banana and kiwi, sour in general, I recommend.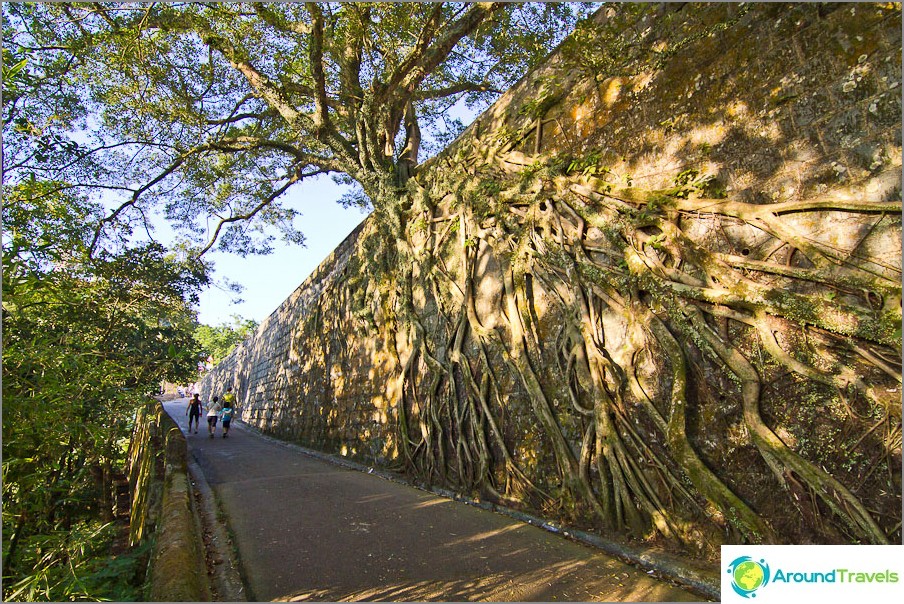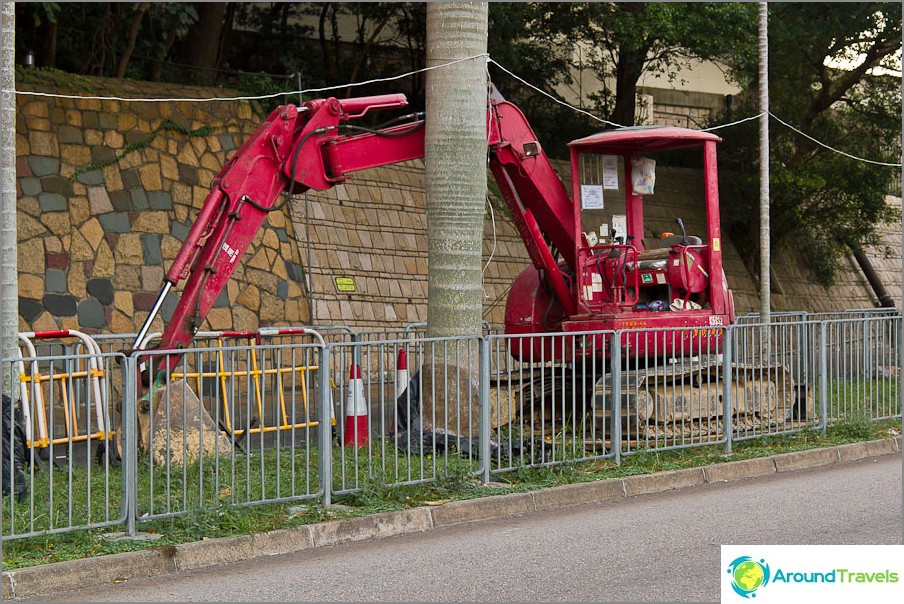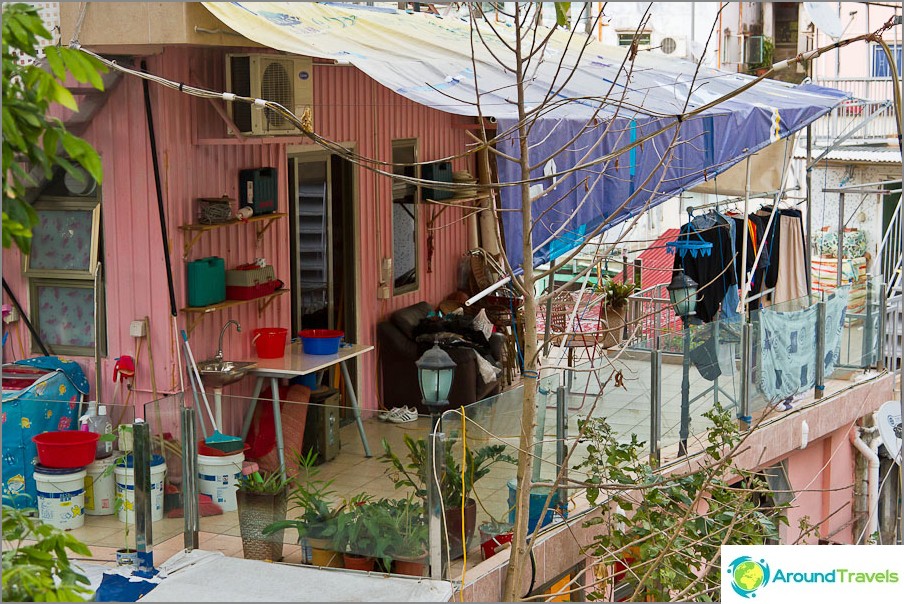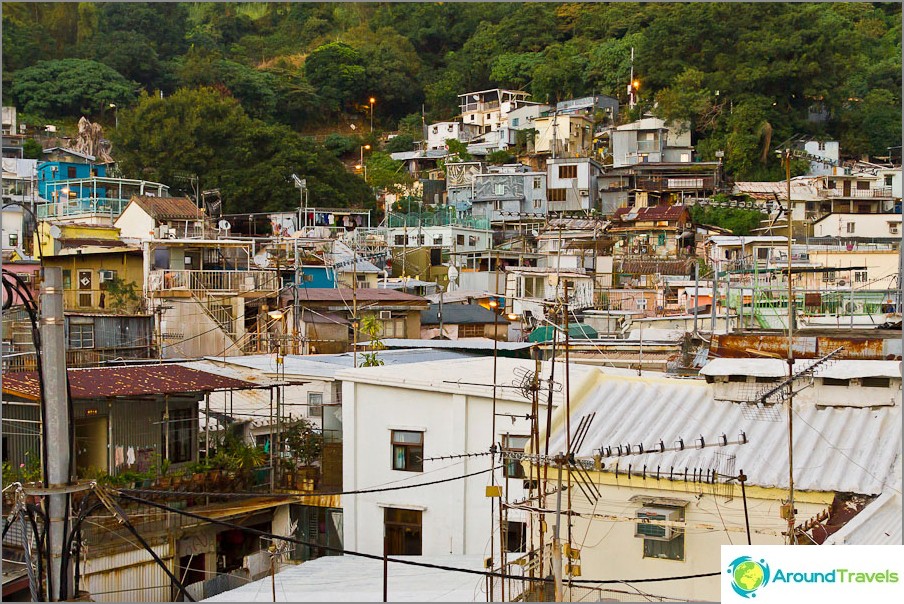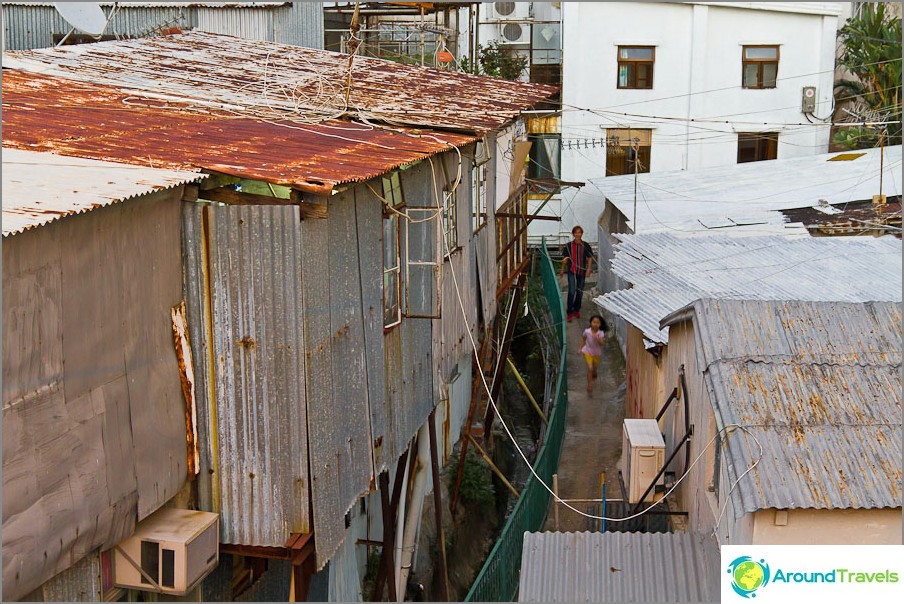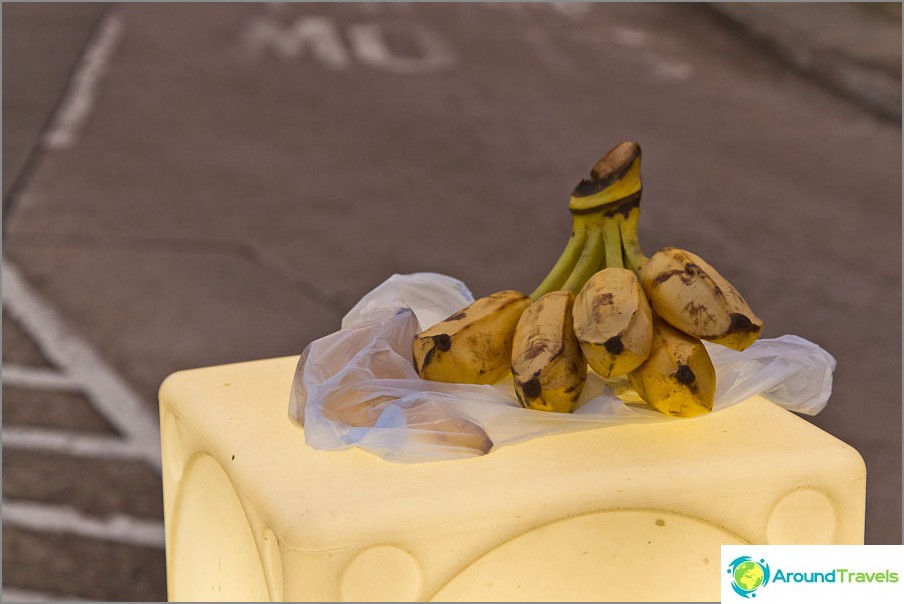 Having walked a little more along the highway and sleeping areas on the southern part of Hong Kong Island, I took bus 38 and drove to MTR (subway map of hong kong). A wonderful walk came out, only now it was necessary to start it early so that you could take an even longer route.
On the map
P.S. And the next day I went to Big Buddhathat on Lantau Island is also an interesting and worthy place.
Life hacking 1 - how to buy a good insurance

Choosing insurance is now unrealistically difficult, so to help all travelers, I compile a rating. To do this, I constantly monitor forums, study insurance contracts and use insurance by myself.

Life hacking 2 - how to find a hotel 20% cheaper

First, choose a hotel on Booking. They have a good offer base, but the prices are NOT the best! The same hotel can often be found 20% cheaper in other systems through the RoomGuru service.

Discount hotels