We continue to search with readers alternatives to thailand just in case. Although it seems that while Thai double-entry visas are working and nothing has changed for the winterers. About Cambodia there was already a post on the blog, now about Vietnam, an even closer analogue of Ty. What is better? His opinion will tell Sergey.
Among the inhabitants of our country and especially among thosewho has ever traveled in life, probably every second was in Thailand. And, if 10 years ago, everyone considered Turkey to be a kind of dacha for the Russians, now Thailand has become a leader in the number of tourists from Russia. But not only our compatriots prefer the "land of smiles" to many other resorts in the world, but tourists from all over the world are increasingly choosing Thailand as a place to relax and winter. And this is not surprising. Then you and the eternal summer with the sea and beautiful beaches, kind and smiling people, and the cost of living is not expensive. All anything, but recently the Thai government is adopting more and more laws that in every way complicate the life of the so-called wintering. First of all, this is the abolition of Vizaranov. So now many of those who are returning to Thailand over and over again from year to year are beginning to pay attention to other countries in the region of south-east Asia. And one of these countries is Vietnam.
Vietnam can not be called a discovery for wintering. Yes, and the simple "package tourists" have long been chosen by many resorts in this country. But still, if Thailand is already just wandering, and even in the north of the country there are more and more "ours", then in Vietnam you can still find places where a European tourist will be a wonder. These countries are very similar, but there are many differences in them. And the longer you live and travel, the more it is striking.
I have been able to visit Thailand more than onceand in Vietnam. I lived both in tourist places and where tourists (especially from Russia) are rare. So I can compare these countries as to which one is better suited for wintering or just independent travel. I must say that it will not be a comparison by the type of who is better and who is worse. Personally, I liked both there and there! I suggest simply to compare Thailand and Vietnam on those points that will be important for any traveler, and especially for the Longsteer. And conclusions, where better or worse, do it yourself.
The content of the article
Registration of the visa to Vietnam
The visa issue in Vietnam is solved very easily. Up to 15 days it is not required at all. If you stay for a longer period, then you need a visa, but it will not be a problem to issue it. It is issued directly at the airport. This process will take no longer than an hour. But you can get it in advance, at the Vietnamese embassy in Moscow. The visa itself will be free, but you will have to pay the so-called consular fee. A visa can be single or multiple, for 1 or 3 months. The consular fee depends on the multiplicity and duration of stay in the country: from 20 to 125 dollars. The maximum in the country without departure can be spent 9 months, since the 3-month visa can be extended twice. You can make a visa extension in any tour agency and it will cost from 30 to 80 dollars.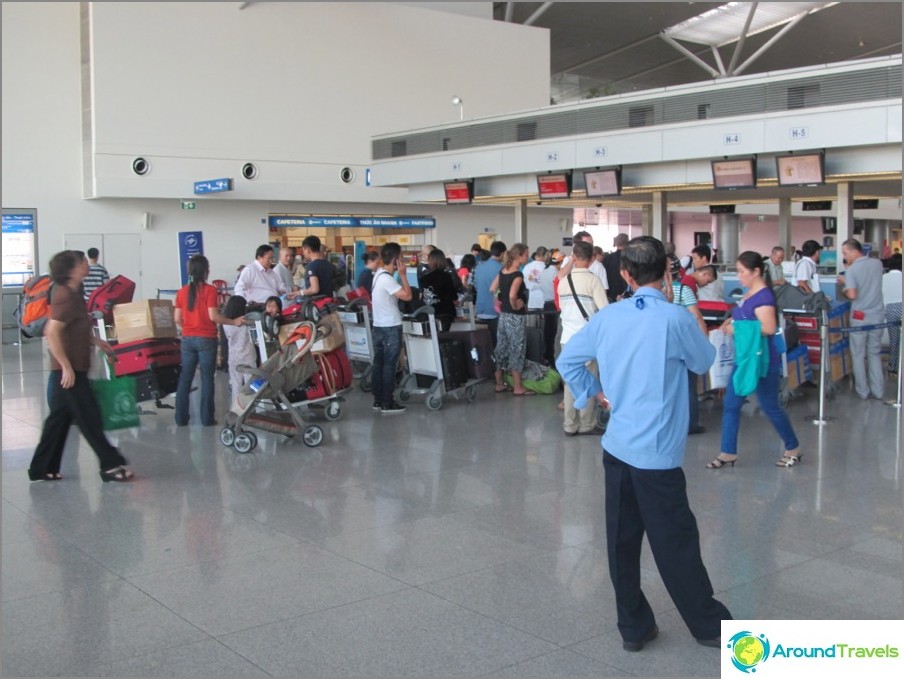 To extend the visa (as well as to get it for the first time) are necessary:
passport, valid for at least 6 months;
2 photos 4 by 6 cm;
invitation to enter the country (made by a tour company or through special online services);
completed application form in 2 copies.
I.e. as you can see everything is very simple, true and not free. Thus, there will be no problems with the wintering people's visa. In addition, no need to leave and enter the country. Everything is done in any tour company and you can live in the country right up to nine months! And in Vietnam there is a completely visa-free territory - this is Phu Quoc Island. If you fly directly to Phu Quoc and not leave the island, then you can live here without a visa even though. At least until the passport expires.
But in Thailand, with visas, everything is a bit more complicated. Of course, if you have arrived no more than a month, then you do not need a visa, but for those who constantly winters or live in Tae, the visa issue is more acute. Usually a tourist visa is issued for 60 days, and then extended for another month. There is also a double-entry visa with a total stay in the country of no more than 6 months, but for six months you cannot live in the country for more than 90 days (the rule of 90 days does not work yet and it's not a fact that it will work, Geleosan note). You can also get a student visa or work visa. But many winterers preferred to go to the so-called "Vizaran" (exit-entry from Thailand to the neighboring state with a stamp in the passport and thus permission to stay in the country for another 30 days). Now with this it became difficult - Vizaran was canceled! Without a visa for 30 days, now you can enter only once!
Prices for housing, transport, food, leisure and entertainment
If you are a budget traveler, then for you it will be the most important point. We will compare in order:
Accommodation prices
Everything of course depends on the conditions in which youaccustomed to live. The more expensive housing (this also applies to expensive hotels), the difference between Tai and Vietnam is becoming less and less. A rich person - he is a rich person everywhere and from such people in any country of the world will try to extort as much money as possible. I'm used to living in luxury apartments or only in five-star hotels - get ready to pay well! But more budget housing costs in different ways and Vietnam in this regard seems to me more preferable. If we talk about hotels, then even in the resort Nha Trang you can rent a room with all the amenities, air conditioning, TV, daily room cleaning and breakfast for 400 rubles per day! Try to find the same anywhere in Phuket or Pattaya !?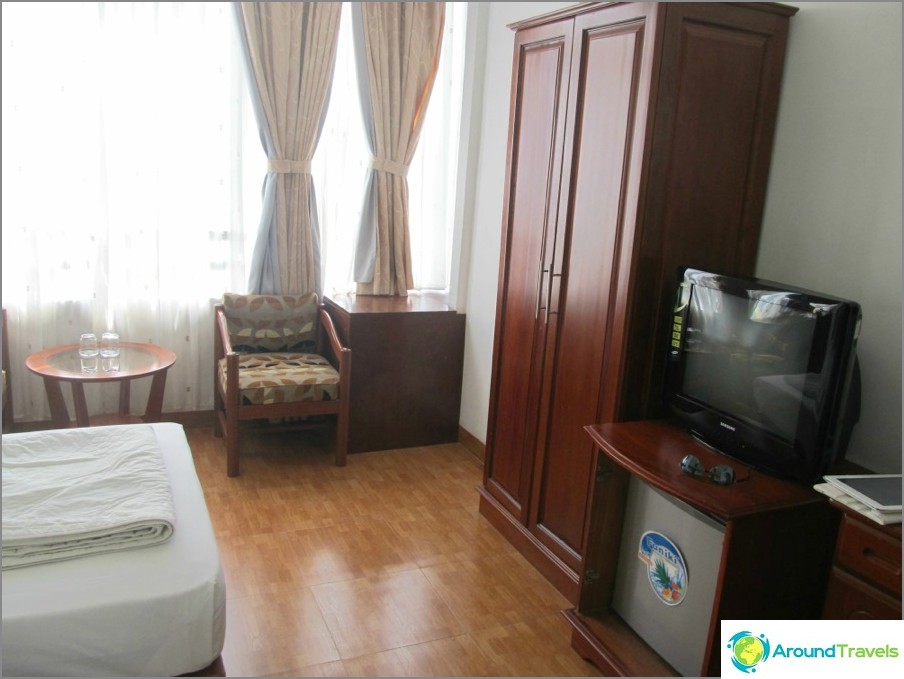 Long-term accommodation in Vietnam will also be much cheaper than in Thailand.
Transportation prices
In both countries, transportation is verywell developed. And both urban public transport and intercity. At prices the difference is not very significant, but still Vietnam in this regard will be a little more attractive. And that's exactly what - Sleeping bass. Translated as "Sleeping Bus". In such buses, instead of the usual seats - lying places. That is, you can oversleep very comfortably all the way. That is why such buses often move at night. Of course, there are regular buses with usual seats, but "Sliping bass" is more popular than a regular bus. After all, the price of a ticket for "Sleeping Bus" is not much higher and is generally very affordable. For example, a ticket from Ho Chi Minh to Nha Trang will cost just 250 thousand dong (about 370 rubles). But the distance there is 450 kilometers! And by the way, I was very surprised, but it turns out Vietnam officially ranks second in the world (after the USA) in terms of development and availability of intercity bus traffic!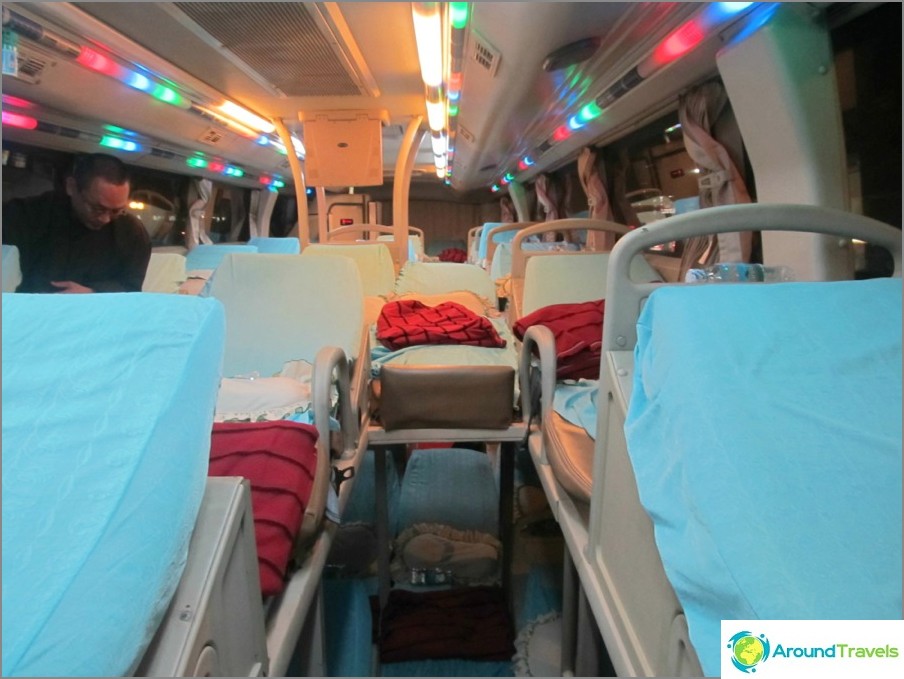 Vietnamese urban public transport a bitinferior to Thailand in terms of diversity, but not in terms of price. For example, a ticket on a city bus here costs only 5000-7000 dong (7.5-10 rubles). Moreover, all buses in Vietnam are air-conditioned and always very clean. This is closely watched here!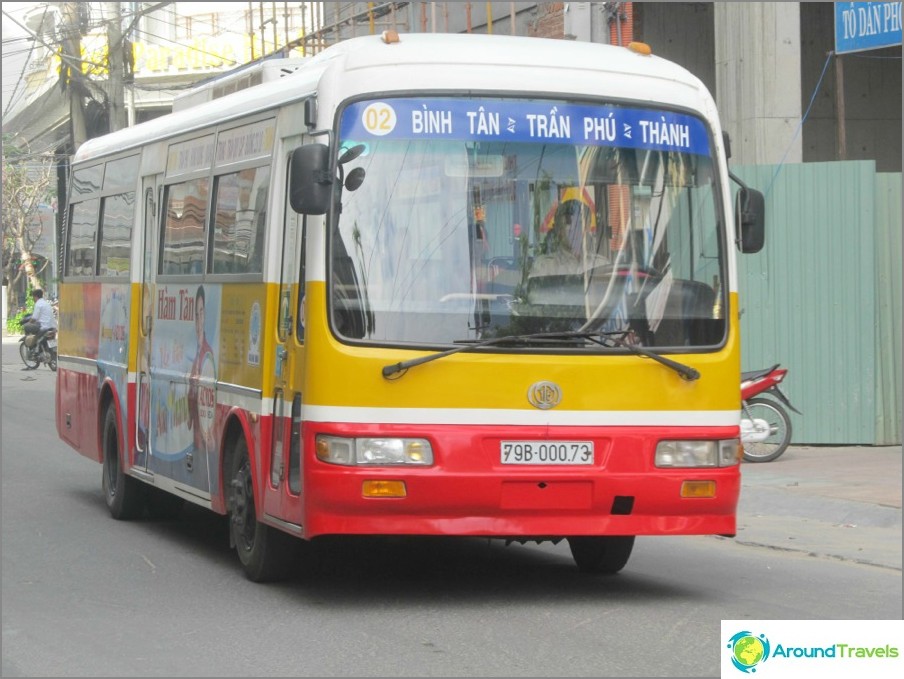 ? In Tae, of course, transport is also not expensive, andThis is very convenient to use, so this item in my opinion does not play a big role in terms of choosing a country for a long trip. And there, and there everything is very convenient and quite budget.
Food prices
? Again, a lot depends on where you are used to.to eat Lunch in expensive restaurants designed for wealthy tourists in both countries will cost a lot of money. Well, it will be in any country. We are primarily interested in the cost of food in stores, markets and cafes of the average price category. Speaking about shops it is difficult to give a general comparison. Much depends on the specific product. Unlike Thailand, bread, pastries and cakes are popular in Vietnam, so the price of this product is much cheaper. It is also not very expensive to sell yogurt and kefir - a rare product for supermarkets in Thailand. Those products that are equally common in both countries are about the same (in Vietnam a bit cheaper). And what is not produced domestically is equally expensive (for example, sausage or cheese).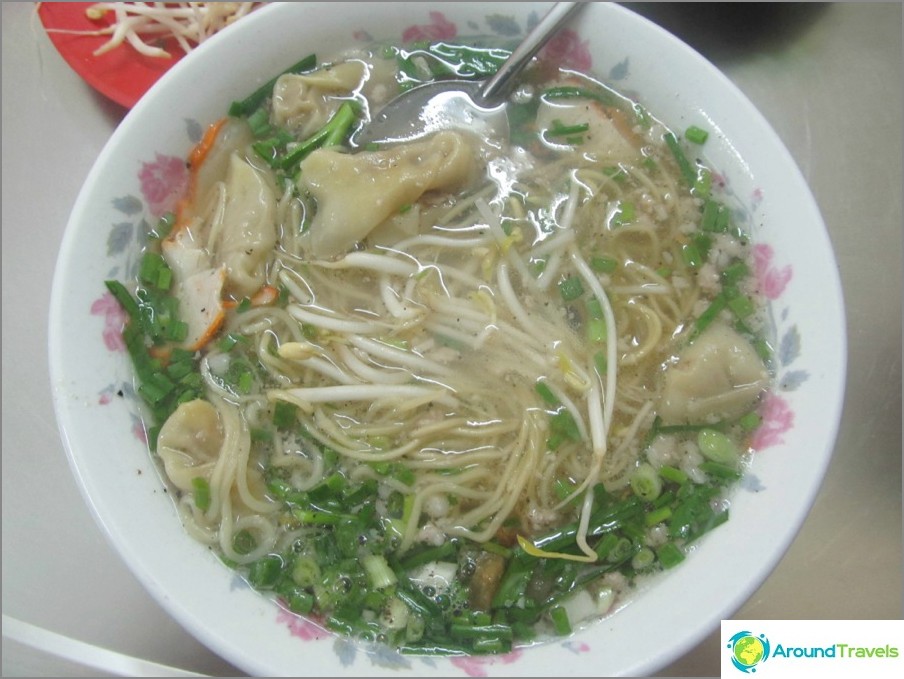 In the markets, prices are about the same, but withtaking into account the fact that it is necessary to bargain everywhere! In Vietnam, it is very difficult for a European to buy something at a low price on the market! Prices are usually overstated several times! However, it is more concerned with tourist places. Somewhere in the outback it is often the impression that the Vietnamese are not able to deceive anyone at all. Only this applies to the very province. I have been in a couple of villages where tourists never happen at all - that's where the real Vietnam is!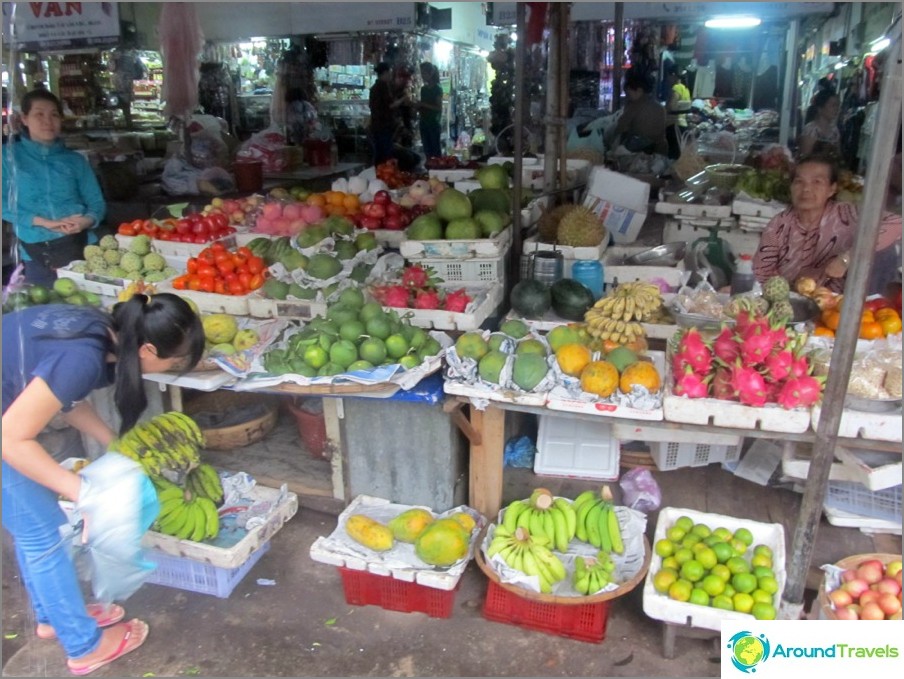 ? In Vietnam's mid-size cafes, prices are much more?cheaper than in Tae. Of course it is difficult to talk about the whole country, but if you compare for example the resort Nha Trang and the well-known Pattaya, the comparison is clearly not in favor of the latter. In Nha Trang for 400 rubles, you can arrange a real feast of the stomach. This money is enough for several dishes, dessert and beer. In Pattaya, for the same thing, you will give 2-2.5 times more expensive! If you compare the province, then the prices there will certainly be cheaper, but unlike Thailand, in the Vietnamese province you will even get 100 rubles from the belly!
Separately, I want to mention the street food. In Thailand, I always liked her very much and I prefer to eat it. Duck here, if you eat only street food, then you can safely go to Tai and Vietnam. And here and there everything is very cheap and tasty. In Vietnam, duck at all a penny! For example, in non-tourist areas of Nha Trang, you can have a great dinner for only 15,000 dong (23 rubles!). For this money you will be given a large portion of rice with sauce, pork chop on the grill, a plate of fresh greens and soup! In Thailand, food from macadashes is a bit more expensive, but still if you are not exactly a desperate backpacker with a budget of $ 100 for 3 months, you will not notice much difference.
And another moment - alcohol. If you are a fan of spending time with a bottle of beer or something stronger, then Vietnam is paradise for you! I have never seen alcohol cost so cheap. And good quality alcohol. And this applies equally to shops and bars. In Tae all alcoholic times 3 more expensive. However, this only applies to locally produced alcoholic beverages.
Imported alcohol here and there is not cheap.
Prices for recreation and entertainment
Entertainment means visiting various bars and nightclubs. Here I will take a visit to various spas and massage parlors, excursions and parks.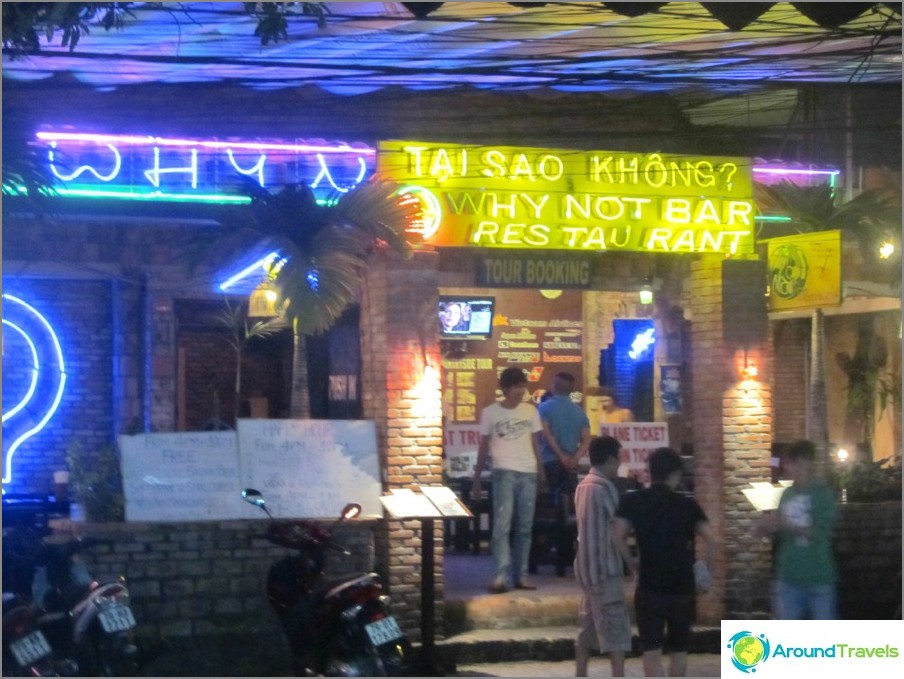 "This is of course more relevant for ordinary tourists, and not for longsters. But those who remain in the country for a long time, too, sometimes want to relax and unwind!
The active nightlife in Vietnam (applies tomainly famous resorts) will cost you less than in Tae. This is mainly as a consequence of the previous paragraph (cheap alcohol). But there all sorts of massages and spa treatments are about the same.
Lovers go on organized tripsVietnam will definitely like it. Excursion routes are constantly evolving, and prices remain quite low. Of course, everything depends on the resort and the specific excursion, but mostly the prices of the most popular ones are around 700-1200 rubles, while in Thailand popular tour routes can cost 3-5 thousand and even more!
Very expensive to visit in Vietnamvarious amusement parks. For example, a ticket to the Winperl Park in Nha Trang will cost 500 thousand dongs (approximately 750 rubles). This amount includes the water park, oceanarium, amusement park, slot machine and much more! In many countries, as in Russia, only a visit to one water park will cost more!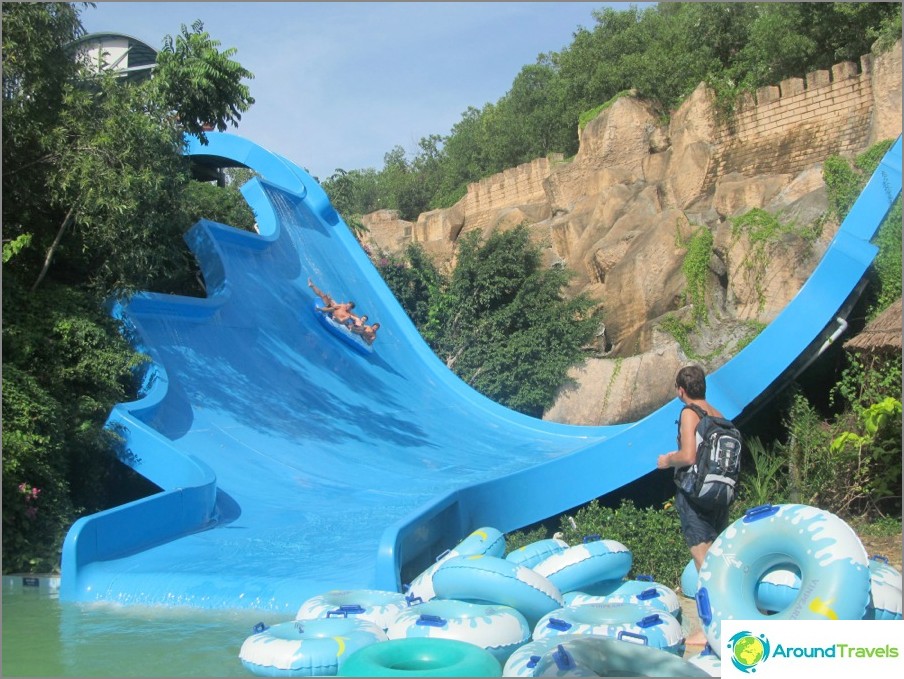 ?
? In general, with regard to prices, Vietnam is a cheaper country to live in than Thailand.
Nature and climate
? Thailand and Vietnam are geographically very closeeach other, so the climate here is about the same. Vietnam also has a dry and rainy season, and a very large part of the country is covered with real tropical jungles. But there are some differences. In Vietnam, it rains in other months than in Tae and here there is not so much humidity. And sometimes in the mountains it is even cool! So for those who do not like high humidity, but still love the tropics, Vietnam can be very good. And for those who do not want to necessarily live by the sea, but at the same time loves mountains, mountain Dalat will suit very well. The temperature here is always around 18-25 degrees. Everywhere grow tangerines and grapes. Mountain Vietnam is something!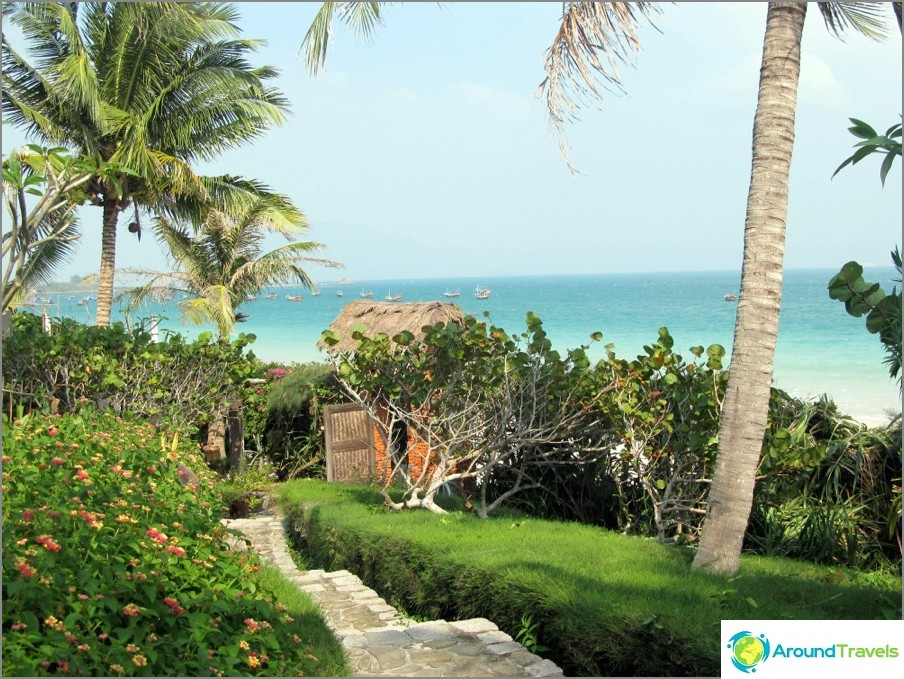 Security
Definitely both Vietnam and Tai are much safer incriminal terms than Russia! I think the whole thing is in the legislation, although the mentality plays an important role. But if, as they say, to get to the bottom, then I would call Thailand a safer country. Here, in fact, even the cars do not close, and often the keys are left right in the ignition! In Vietnam, this is stricter. Thefts are not rare here. Therefore, at night in the cities, almost no one leaves bikes on the streets, and cafes and shops are closed on roller shutters. Frequent and pickpocketing. But now, in order to just come to you on the street and "work out" a cell phone, this is a great rarity for Vietnam. And if you follow the basic precautions, then the object of theft, you are unlikely to become.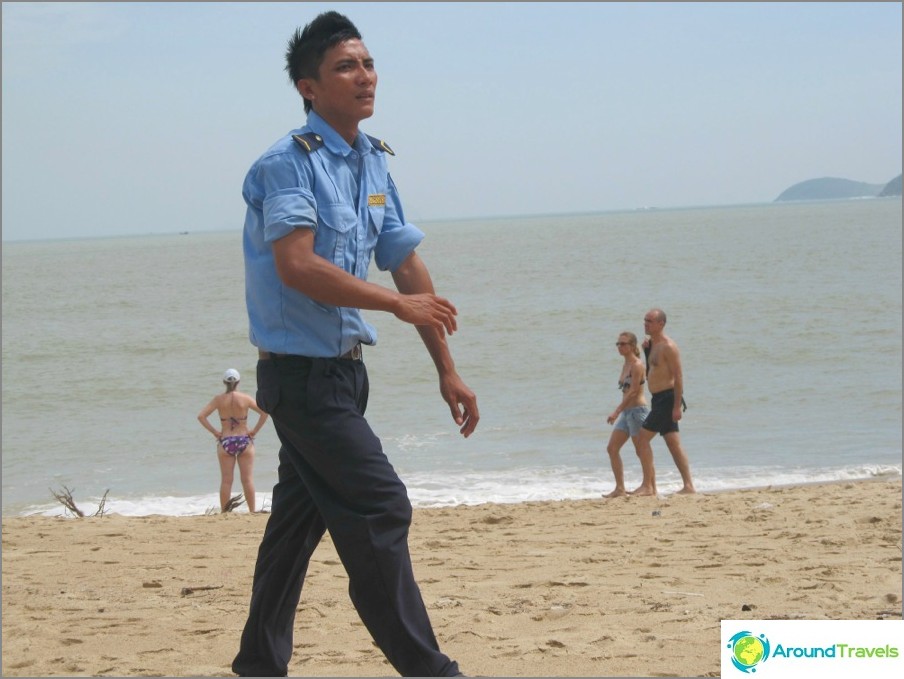 In general, in both countries it is much safer than in our homeland (unfortunately).
Tourism infrastructure development
? Well, there is probably Thailand ahead of the rest! Everything is done so that the tourist was comfortable. All the inscriptions are duplicated in English, you can find Tourist Information everywhere. Everything is very convenient and clear, even in the outback. And what about Vietnam? In Vietnam, in this regard, just the gulf between tourist cities such as Nha Trang, Muyne or Saigon and not a tourist province. Somewhere in Nha Trang you don't even need to know English, many local people understand and speak Russian well! Everywhere you will be helped and explained what, how and where. But it is worth getting somewhere inland, away from the main resorts and without ingenuity you can not do. They will look at you the way we would have looked at an African native somewhere in a remote Siberian village))) Almost nobody here knows two words in English or Russian, everything is in Vietnamese and nothing is clear. But this makes it even more interesting!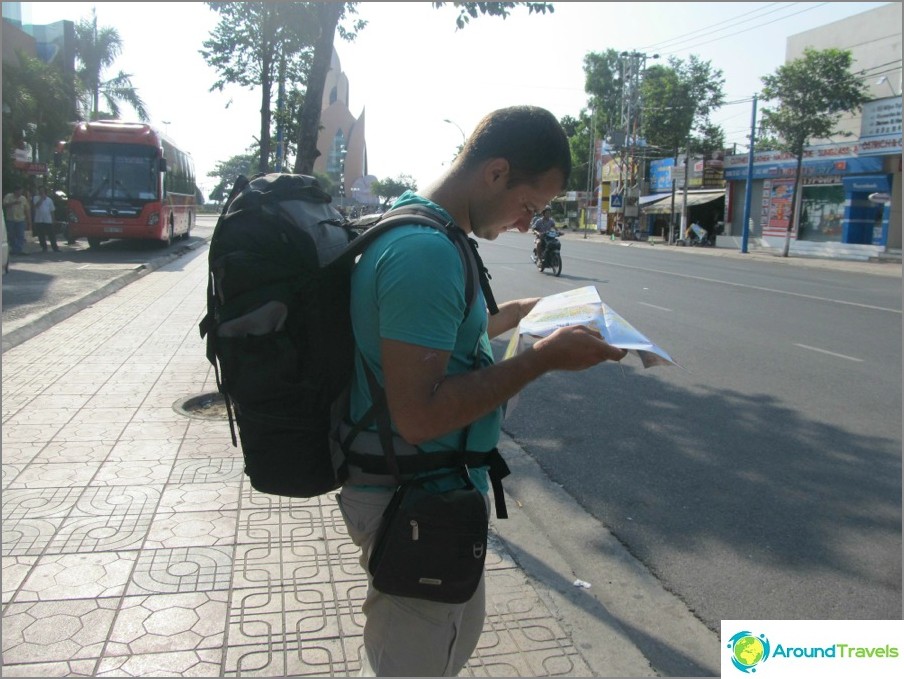 Locals
Thailand - "Land of Smiles"! Our compatriots have always been amazed by the fact that in Tae local people are always smiling, always polite and willing to help even a not familiar person. For many, this is the main reason why they go to Thailand again and again. Many longsters who live in Tae for a long time say that Thais are not so white and fluffy, but still a smile and a sincere desire to help a stranger will always bribe.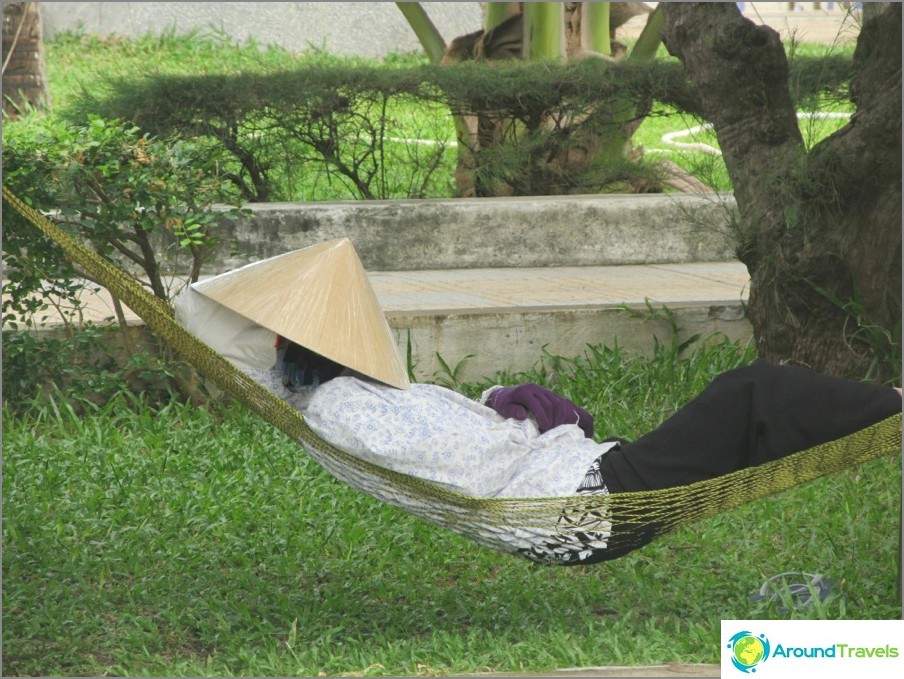 But in Vietnam much more likely to come acrosswith complete indifference to you. Yes, and smiling Vietnamese on the streets is much less. In this regard, Vietnam is more like Russia. But still, the mentality and warm climate give their imprint and outwardly the Vietnamese look more resilient than the Russians. This is especially noticeable to those of our tourists who have never been to Tae and first flew to Vietnam. To me, after three trips to Tai, the Vietnamese seemed even gloomy, but only at first. In general, for the most part they are very good people.
Cleanliness and tidiness
Separately, I want to say about the level of cleanliness andorder on the streets of Vietnamese cities. In general, many people who have never traveled around Asia have the opinion that Asian cities are filled with mountains of garbage and rats run everywhere. Duck here, Vietnam very much fits this description. Not to say that everything is very sad, and we also have problems with it in our Homeland, but even in large cities not to find a single trash can - this is something! All the rubbish here is thrown right on the side of the road and the local fat rats are happy to eat this rubbish! Rats in the cities of Vietnam a lot! In a week I even got used to not paying attention to them. In general, the garbage is of course cleaned up by special services late at night, but by this time food waste in the heat has time to rot, so sometimes the smell is terrific))) Personally, I don't pay much attention to it, but Vietnamese may simply be shocking!
Even in Vietnam, you need to be careful ifbuy something from street food. The Vietnamese do not oversee the freshness of food and hygiene during its preparation. You can often see how local people cook with very dirty hands or use perishable foods that have lain in the heat all day.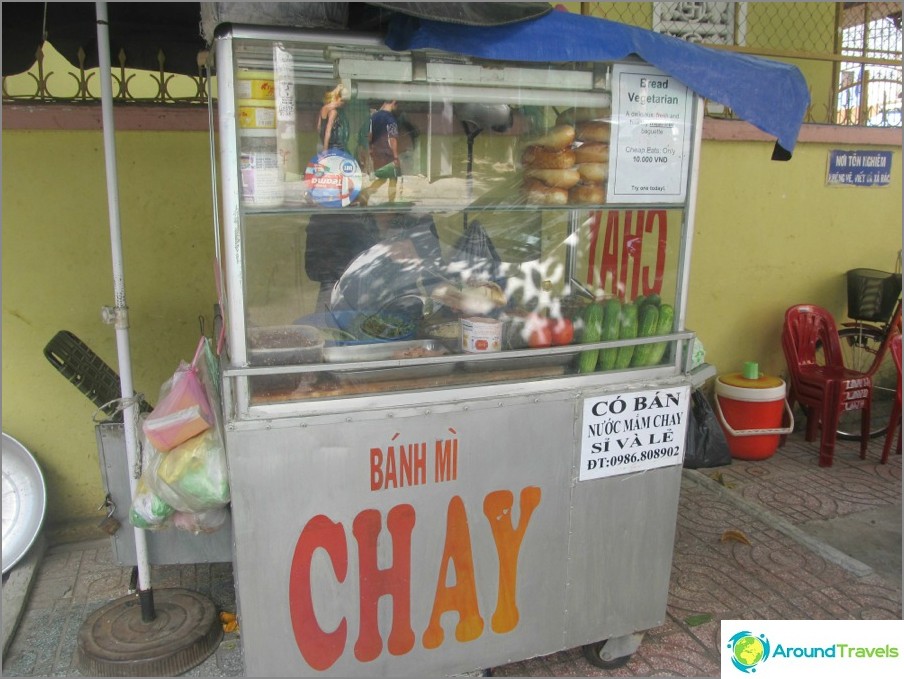 But Thailand from an aesthetic point of view is certainly a more civilized country. As a rule, in the cities everything is clean and tidy. Yes, and ordinary Thais are much more neat people.
Summary
Here perhaps all the moments for which I would likeCompare Vietnam and Thailand. As you can see, in many ways these countries are very similar. In Vietnam, everything goes to the fact that everything here is the same as in Tae. And if you look for some other country (except Thailand) for wintering or just for a long trip, but you do not want to change the situation radically, then Vietnam is very well suited for this.
However, not in vain many longsters will not tradeThailand to no other country. Having traveled to both these countries for quite a long time, having been both in major cities and in the outback, I was more drawn to return to Thailand! And not because in Vietnam is bad. It's just that in Thailand everything is somehow more convenient, clearer and simpler. Of course, if you live somewhere far away from civilization and people (in a deaf village or on a small island), you won't feel the difference, but in cities the contrast is stronger. But, if you still look for some alternative to Thailand, then Vietnam is better suited for this!
My blog travel-sami.ru
Life hacking 1 - how to buy a good insurance

Choosing insurance is now unrealistically difficult, so to help all travelers, I compile a rating. To do this, I constantly monitor forums, study insurance contracts and use insurance by myself.

Life hacking 2 - how to find a hotel 20% cheaper

First, choose a hotel on Booking. They have a good offer base, but the prices are NOT the best! The same hotel can often be found 20% cheaper in other systems through the RoomGuru service.

Discount hotels